The future of the AJ Foyt Racing IndyCar entry shared between Tatiana Calderon and JR Hildebrand is in doubt beyond this weekend's Mid-Ohio round.
A team statement cited "funding issues with primary sponsor ROKiT which team president Larry Foyt is trying to resolve" for the uncertainty.
Calderon is contesting all the road and street course events in the #11 entry, with Hildebrand taking over for the ovals.
It currently gives Foyt a three-car line-up alongside full-season entries for Kyle Kirkwood (who moves to Andretti Autosport next year) and Dalton Kellett.
Foyt said there were reasons why the deal with phone company and sometime Williams Formula 1 sponsor ROKiT may not continue, and admitted that if it ended it would be challenging to find alternative backing for the eight races that remain after Mid-Ohio.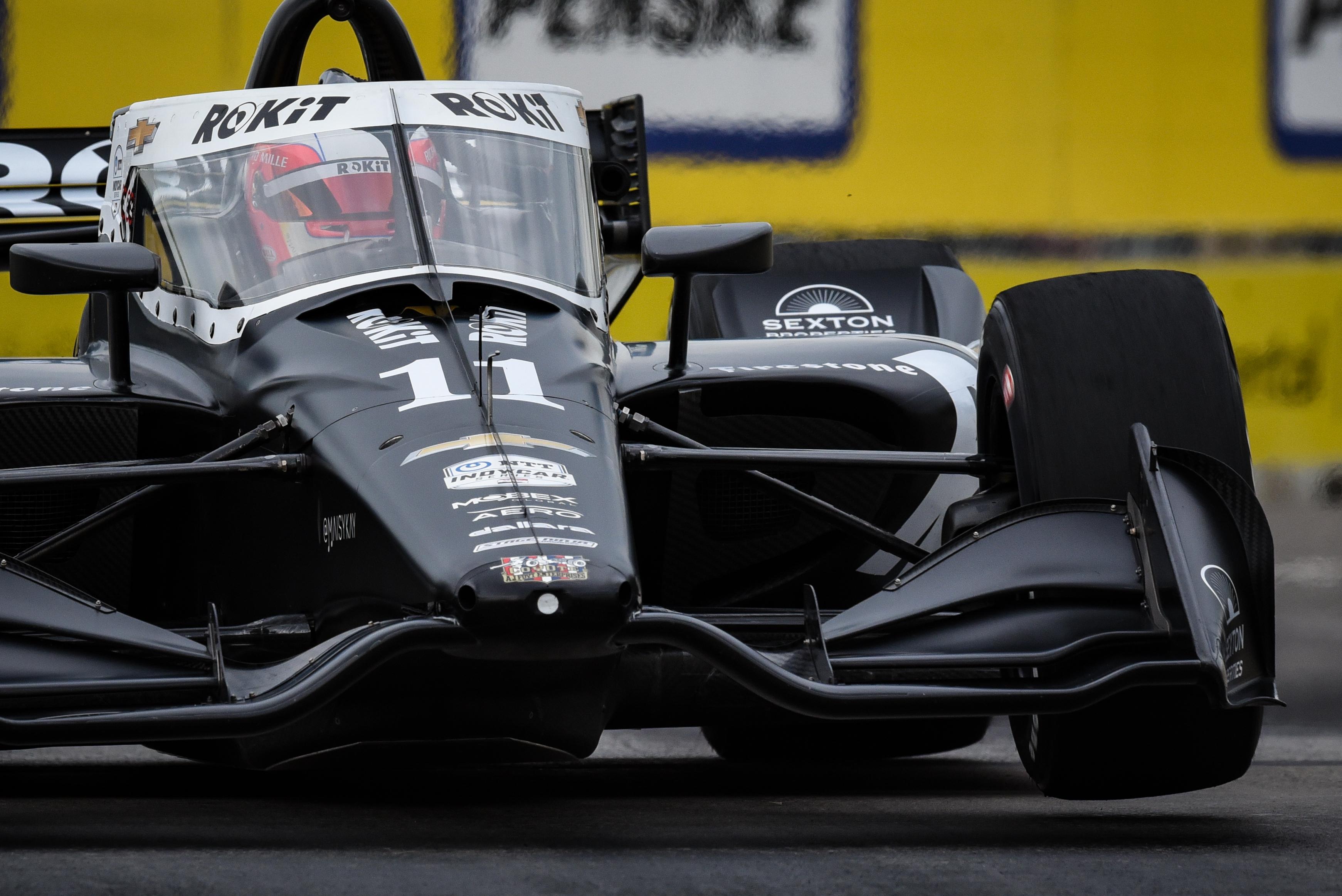 "We are trying to work through a difficult situation as I know ROKiT wishes to continue the programme but there are some issues which may prevent that," he said.
"We will continue to either resolve it with ROKiT or try to find alternate funding which is difficult at best at this point in the season."
Kirkwood's car also carries ROKiT colours but Foyt said it would definitely "run the entire season as it is not solely dependent on the ROKiT funding". Kellett's entry is backed by K-Line Insulators.
The Foyt team is already one of the least-resourced teams in the paddock, so any sponsor difficulty would leave the squad stretched thin.
It is unclear whether Calderon would look to pursue other opportunities in IndyCar or move to another series if she lost the Foyt seat. She is yet to speak publicly on the situation surrounding her entry.
Calderon is 29th in the points standings after a tough start to her IndyCar career. Coming into IndyCar with little testing and with a team lacking the resources of its rivals was always going to be a struggle for Calderon but she feels she is making progress.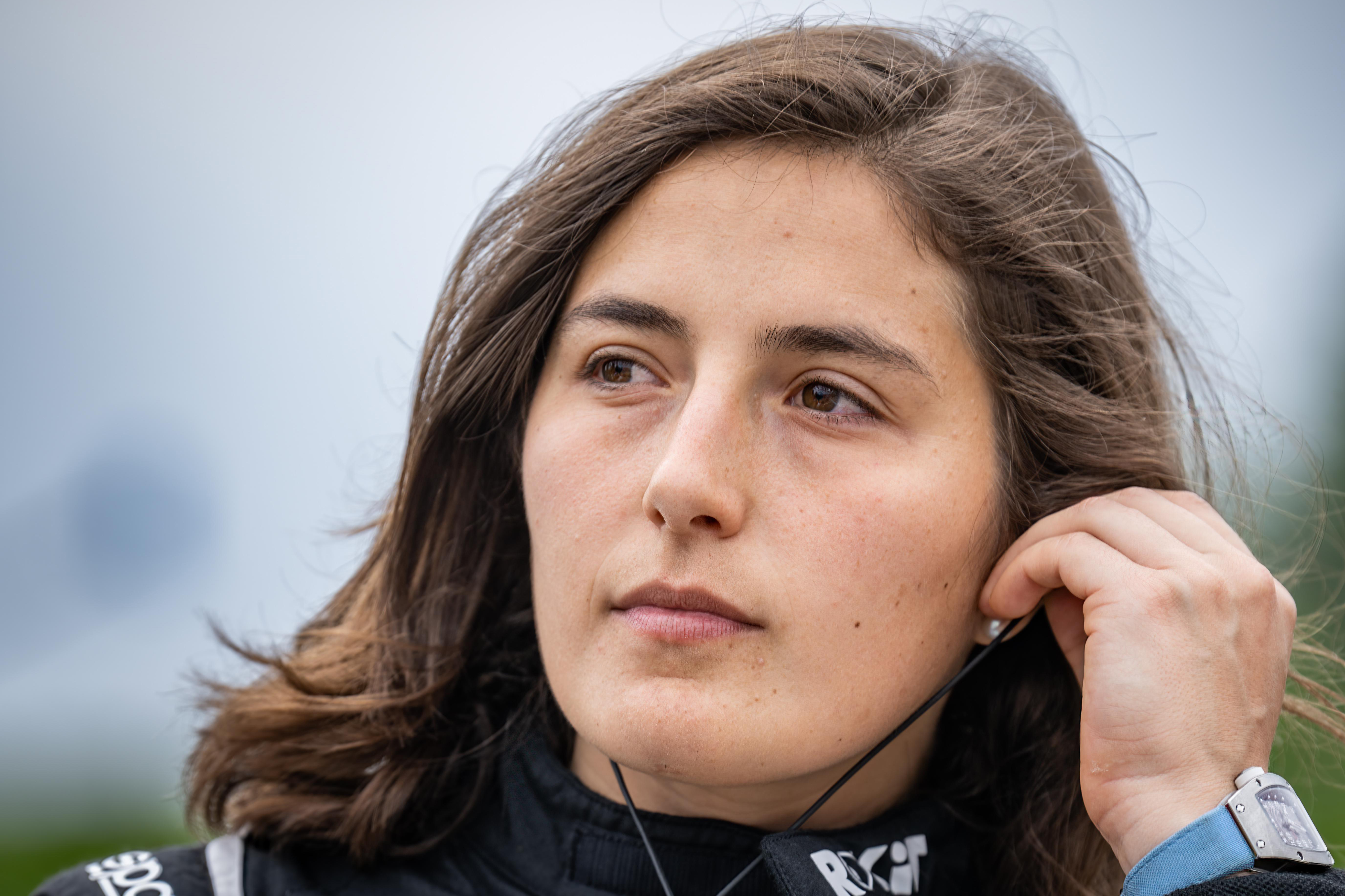 A 15th on the Indianapolis road course in the wet and 16th at Long Beach showed she can achieve good results in the series, but desperately needs more time to adapt.
"I think we have a very competitive package on the street circuits, where I'm lacking a little bit the confidence to get up to speed a bit quicker and with all the red flags and stuff," Calderon told The Race at Road America.
"I need laps to get up to speed sometimes.
"On road courses I think we've been lacking temperature in the tyres – to switch them on – and if you don't have temperature you don't have grip in the car.
"I think now we have a good understanding of where we're at and need to keep moving in that way, and then we go to Mid-Ohio, Toronto, Indy GP, and we can focus more on set-up work in free practice than on me learning the track, that's going to bring me a lot of performance, I think."
Getting temperature in the tyres on road courses has been a problem before, as recently as last year at times when Sebastien Bourdais piloted the ROKiT-branded car for the team in the entry now driven by Kirkwood.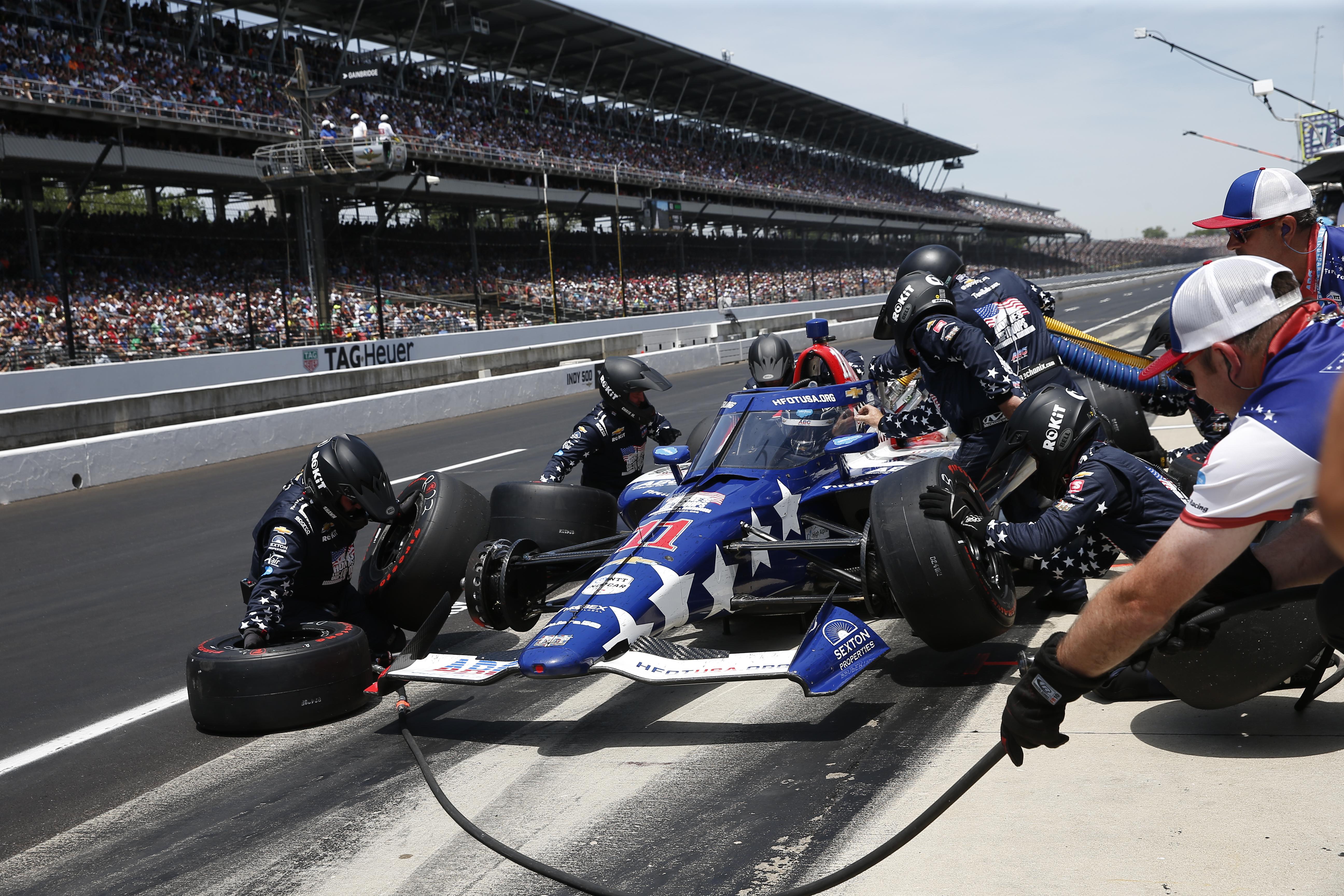 The Race IndyCar Podcast host Hildebrand has raced the #11 car twice this season, at Texas and the Indianapolis 500, and is due to race the double-header at Iowa and the Gateway round as part of his deal to drive the ovals for the car this season.
According to IndyCar, Hildebrand was due to test at Iowa on June 20 with the team, but he later confirmed on Twitter he had not taken part in the test.
This year is supposed to be his most extensive number of races since he was last full-time, in 2017 with Ed Carpenter Racing.
He didn't get to test before Texas and the team encountered set-up issues before and during qualifying leading to a 26th place start he turned into 14th in the race.
At the Indy 500 despite his short-stopping strategy working against him Hildebrand turned a 17th-place start into 12th at the finish as the top Foyt car in his second year with the team.
He is one spot ahead of Calderon in the points standings.