Michael Andretti says there "wasn't room" for Road to Indy dominator and Indy Lights champion Kyle Kirkwood in his Andretti Autosport IndyCar team for 2022.
Kirkwood had been in the frame to replace Colton Herta if he had moved to Formula 1 as part of Andretti's purchase of Sauber's F1 entry, something Andretti confirmed was the case in a press conference on Thursday.
That conference was to announce Kirkwood's former Andretti Indy Lights team-mate Devlin DeFrancesco in the fourth Andretti IndyCar entry for 2022, completing its line-up with Herta, Romain Grosjean and Alexander Rossi.
Asked if there was still scope for Kirkwood to appear "in an Andretti car of some sort", Andretti replied: "Probably not next year" and intimated that there were no more contractual ties between his team and the Lights champion.
Kirkwood's prize for winning the Lights title includes funding for a partial 2022 IndyCar programme including the Indianapolis 500, and Andretti had been considered a likely destination given his Lights success for the team.
"Definitely, we're going to be watching him for the future," Andretti said of Kirkwood.
"Unfortunately, the way things ended, there wasn't room for him, but I can assure you that he's a star of the future, and we're definitely going to be watching him.
"Hopefully down the road there could be an opportunity to get him back in the family."
DeFrancesco finished sixth in the 2021 Indy Lights season while fellow rookie Kirkwood took 10 race wins and the title.
However, Andretti was quick to defend and explain his decision for putting DeFrancesco in the car.
"It was a long-range plan," Andretti said.
"It wasn't something that we just came up with overnight. We've had this planned out a few years ago. It was more basically just following the plan.
"But I want to comment, as well, on Devlin at his [IndyCar] test, I think he did very well.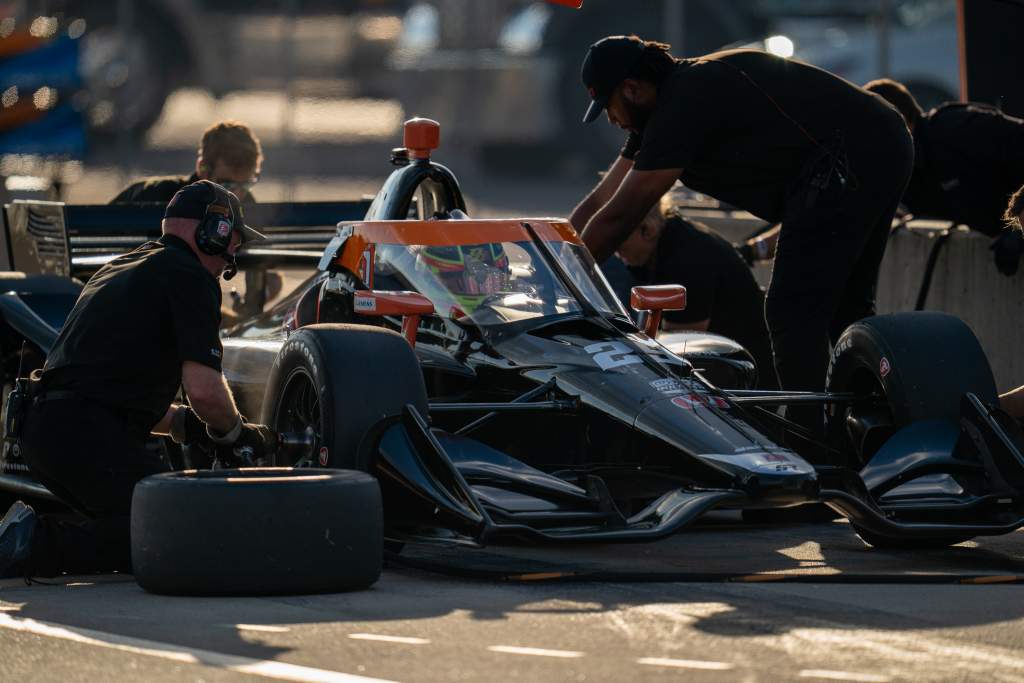 "I think an IndyCar is really going to suit his style.
"He has a very aggressive style, which I think in Indy Lights probably was not as good for his driving style, but in IndyCar you have to be very aggressive, and he is.
"He was actually quicker than Kyle Kirkwood in the last test on the same day. That says something because everybody rates Kyle.
"For him to go out and go quicker than Kyle, I thought was really great there at a very tough track, too. Barber is not an easy racetrack.
"I'm very excited about this, and I think Dev is going to turn a lot of heads this year."
On getting the ride ahead of Kirkwood, DeFrancesco added: "Well, at the end of the day, the team made a decision, and it's my job to go out and do the best results possible for next year for the No.29 Andretti Steinbrenner crew.
"As everybody has seen, the testing has been quite strong, both days in Sebring. I'm excited to go out and show the world what we've got for next year in '22."
Andretti had an option to sign Kirkwood that expired last Monday ahead of his test with the team at Indianapolis.
Kirkwood is believed to have discussed a deal to drive for Arrow McLaren SP in its third car – which is known to be part-time for 2022.
But that didn't come to fruition and now it looks like AJ Foyt Enterprises is the most likely landing spot for Kirkwood.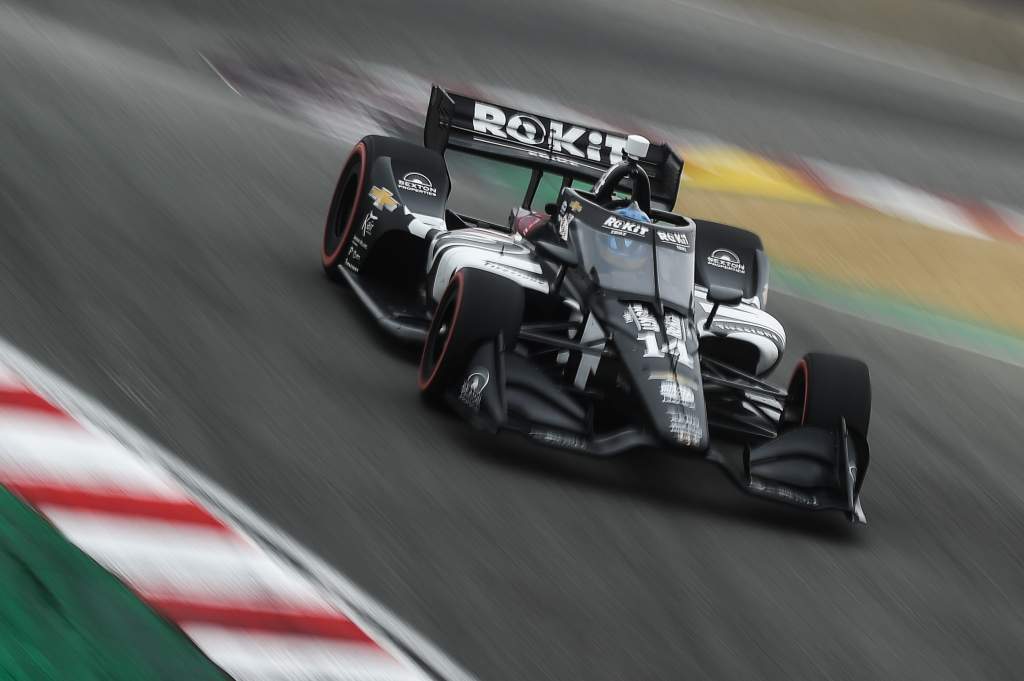 There's still movement to happen there, with Tatiana Calderon and Dalton Kellett already in the mix and 2021 driver Sebastien Bourdais willing to contest a part programme following his move to Chip Ganassi Racing in IMSA.
Rumours had linked Kirkwood to Dale Coyne Racing earlier in the off-season as well. Coyne appears to have a vacancy in the car that Ed Jones drove this season. That entry is co-owned by Vasser Sullivan – which Kirkwood has driven for in IMSA.
But Coyne looks set to sign Takuma Sato and Kirkwood's Indy Lights rival David Malukas, and it's uncertain if it would expand to three cars and how that might work.
Kirkwood has also been in the running for a Formula E seat with Andretti, but Andretti's comments on Kirkwood "probably not" racing an Andretti car indicate this is unlikely.
Oliver Askew – Andretti's previous Indy Lights champion before Kirkwood – is the other leading contender to join Jake Dennis in the FE team.