IndyCar will visit a new venue this week, with testing at the uber-exclusive Thermal club on Thursday and Friday teeing up the 2023 season.
The $270 million facility is usually reserved for its members – some of which are paying $5 million for the privilege – but now it's open to IndyCar, and in turn to the LA community in Palm Springs that might not be exposed to the series before.
The surface and conditions might not be that representative and it might have cost six figures for some of the teams to get there, but the majority are happy for the new opportunity.
Here's everything you need to know ahead of IndyCar's first official, full-grid pre-season test since the disastrous 2020 COTA event which was heavily disrupted by poor weather.
---
When are the cars on track?
Thursday
AM session: 0900-1130 PT (1700-1930 UK)
PM session: 1330-1630 PT (2130-1230 UK)
Friday
AM session: 0900-1130 PT (1700-1930 UK)
PM session: 1330-1630 PT (2130-1230 UK)
Entry list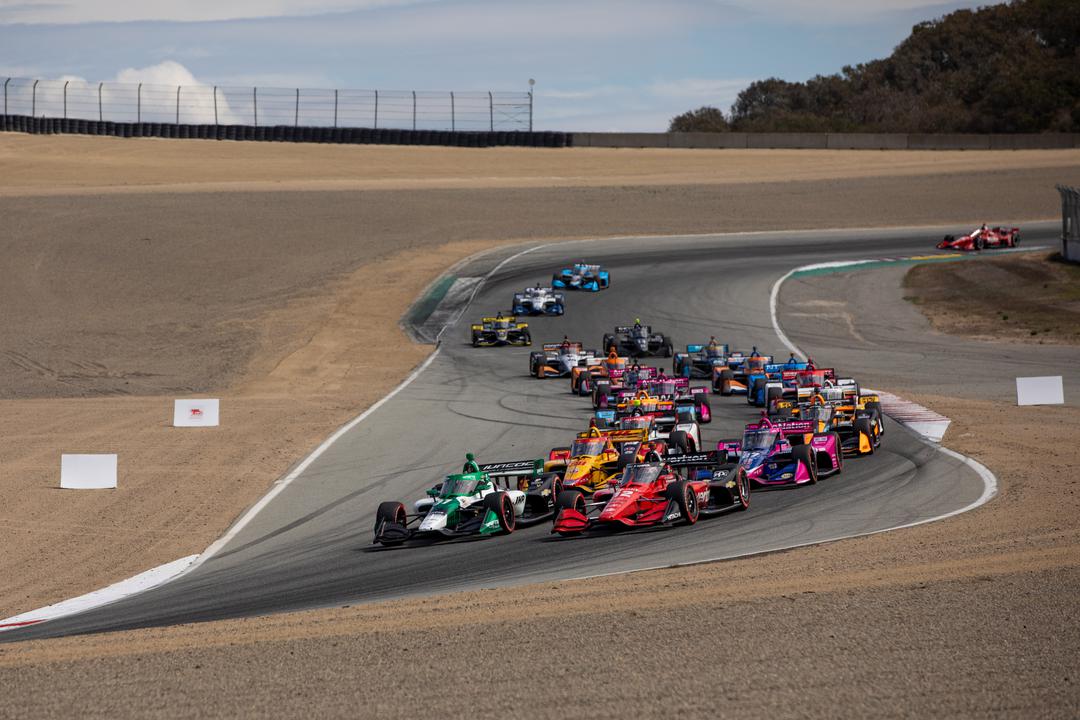 AJ Foyt Racing: Santino Ferrucci, Benjamin Pedersen
Andretti Autosport: Devlin DeFrancesco, Romain Grosjean, Colton Herta, Kyle Kirkwood
Arrow McLaren: Pato O'Ward, Felix Rosenqvist, Alexander Rossi
Chip Ganassi Racing: Marcus Armstrong, Scott Dixon, Marcus Ericsson, Alex Palou
Dale Coyne Racing: David Malukas, Sting Ray Robb
Ed Carpenter Racing: Conor Daly, Rinus VeeKay
Juncos Hollinger Racing: Agustin Canapino, Callum Ilott
Meyer Shank Racing: Helio Castroneves, Simon Pagenaud
Rahal Letterman Lanigan Racing: Jack Harvey, Christian Lundgaard, Graham Rahal
Team Penske: Scott McLaughlin, Josef Newgarden, Will Power
Drivers that have changed teams
Santino Ferrucci joins AJ Foyt Racing
Benjamin Pedersen graduates from Indy Lights to AJ Foyt Racing
Kyle Kirkwood moves from AJ Foyt Racing to Andretti Autosport
Alexander Rossi moves from Andretti to Arrow McLaren
Marcus Armstrong moves from F2 to part-time at Chip Ganassi Racing
Sting Ray Robb graduates from Indy Lights to Dale Coyne
Agustin Canapino joins Juncos Hollinger Racing
---
There are plenty of exciting driver moves to take stock of before inevitably doing what we all do and still associating a driver with their old ride.
Alexander Rossi is the big-name mover. He told The Race in the off-season he was already bored of answering questions about the car and what the team change might do for him on track because, well, he hadn't been on track!
With Arrow McLaren exhibiting form to threaten IndyCar's very best in the last two seasons, whether he can rekindle his pre-2020 form is a massive storyline.
Then there's an intriguing rookie crop. Marcus Armstrong has the best chance of taking a race win this year with his Ganassi equipment and his raw speed. Whether he can be consistent enough to achieve such a feat, we might get a hint of that in this test.
Because Armstrong isn't doing the full season, bets are off that Sting Ray Robb will be rookie of the year in his Coyne entry. A bigger test might be how close he can get to sophomore David Malukas who was so impressive at times last year.
Agustin Canapino faces an uphill task to adapt to IndyCar from various South American tin-top championships. But if he adapts to that as quickly as he has learned English – in just three months – he's going to be a force to be reckoned with in the coming years if he gets the chance.
The track
📍 The Thermal Club, California

It's @IndyCar open test time… 😁#ThermalClubTest pic.twitter.com/7YpCfKMEO8

— Andretti Autosport (@FollowAndretti) February 1, 2023
If IndyCar isn't happy with the Thermal layout this weekend, it kind of only has itself to blame as Roger Penske was consulted in the design of the venue in 2010!
Seriously though, over $260 million has been sunk into the uber-exclusive members-only venue that features $500 million worth of real estate and rarely opens its doors to something as large a scale as IndyCar.
There are over 200 members and a current joining fee totalling almost $5 million with all the add-ons, storage for LMP2 and GT cars already in place, full-time mechanics and instructors and even a hotel/spa/three restaurants for guests.
Come take a ride with us around the track at the @ThermalClub✌️

Ready for the open test to kick-off tomorrow! pic.twitter.com/fNQECl8jiu

— Rahal Letterman Lanigan Racing (@RLLracing) February 2, 2023
But all of that is forgotten as IndyCar takes on the 17-turn, 2.9-mile circuit comprising the north and desert palm loops combined. There's a Road-America-style carousel, chicane, esses, long straights and a triple-right turn high that should test the current cars well even if the surface isn't ideal.
The esses might be the pinch point for drivers as it dips downhill as the drivers turn right on entry, which could unsettle the aerodynamic balance of the car. That'll be a test for the all-important IndyCar damper development teams on each car.
Be careful watching the times
As a members' only race track – with the odd permitted running also undertaken – this circuit won't be rubbered in, and how the hot Los Angeles weather combined with an inevitable amount of sand in the area affects the track is yet to be seen.
Therefore, please don't get too excited or disappointed at the timing screens if your favoured driver or team is doing well or looks adrift.
Put simply, the teams are going to learn little from this test as it's not a track we'll go back to and the conditions are not common.
"As far as what you'll get out of it is going through the motions of a race weekend basically," says reigning champion Will Power.
"We won't know until we drive on it what it really applies to, which track would be the most similar. I'm thinking Indy road course, sort of Portland. You could probably get some stuff from it there."
Graham Rahal added: "I'm not sure how much it relates. Obviously, we're running a Barber tire. We know it's going to be the Barber tire for this year, similar to the Laguna Seca tire. Who knows what the track grip is like in the desert here.
"If you look at a lot of the corners, a lot of hairpins, a lot of slow speed corners, but then you've got like the end of the back straight is quite a fast left-hander. But they're varying shapes of corners, decreasing radius, increasing radius. We don't have any tracks that do that traditionally."
It will at least help to shake off the rust for any drivers that didn't race at Daytona last week.
The teams that have the most to gain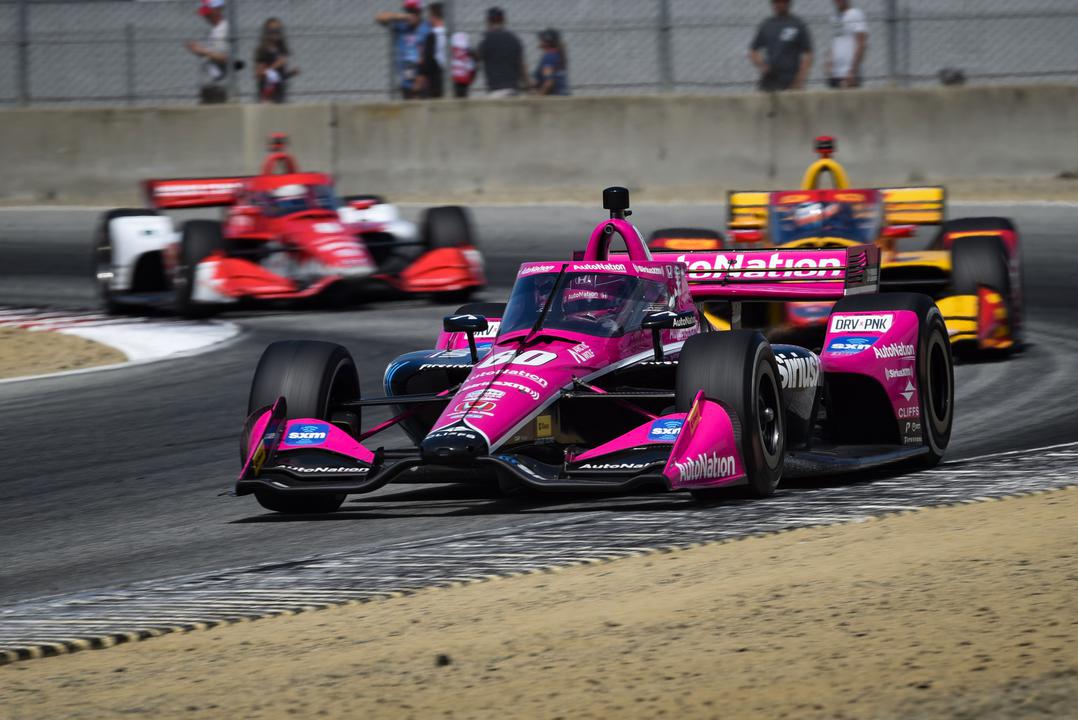 Meyer Shank Racing famously won the 2021 Indy 500 with Helio Castroneves in its car for the first time, but an expansion to two full-time cars last year came with the acknowledgement that there would be short-term pain for long-term gain.
After just defending the Daytona 24 Hours, it's clear this is an incredible team with a lot of engineering help from its partnership with Andretti, but at times last year, things didn't click.
"We definitely have a lot on our plate," says Simon Pagenaud, the team's talisman.
"We worked pretty hard this winter trying to figure out new packages, take care of the tires, for example, one of our priorities."
Whether it can solve its tyre wear issues will decide if it finishes in the top 10 in points next year.
Another team with a tricky 2022 was Rahal Letterman Lanigan. It pursued a development path that ruined the first half of its year last year, and short on technical personnel, it was a recipe for disaster.
With a new technical director in ex-McLaren F1 engineer Stefano Sordo, the team has made organisational changes and added personnel. Thermal will be the first chance to see that in action.
New paint schemes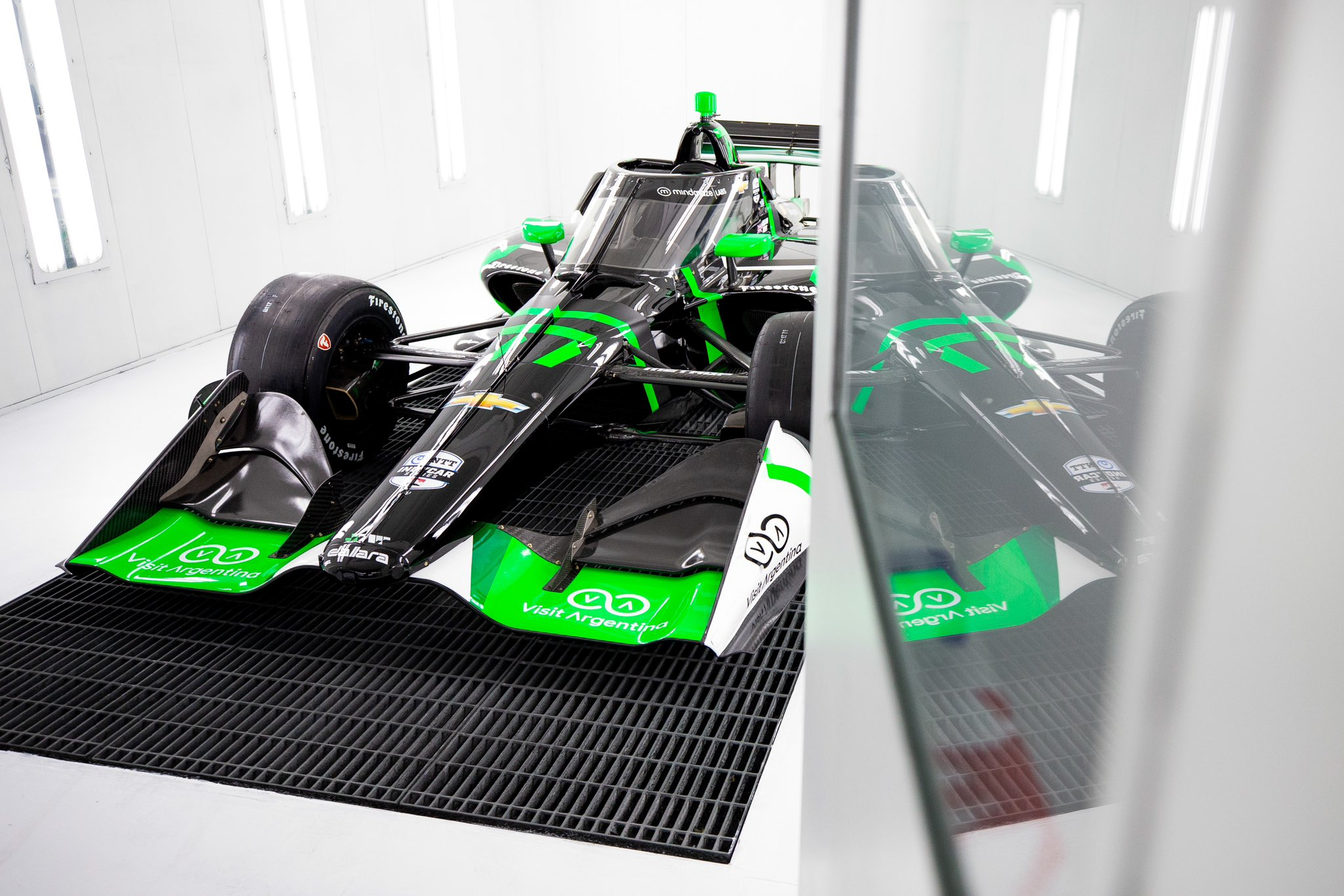 After writing last week that IndyCar teams need to take up more of the marketing deficit in the series, and that launches were a good way to help with this, a number of teams have at least revealed new/updated/the same liveries on social media in the lead up to the test.
Ed Carpenter Racing revealed a new gold livery that should really pop in the Californian sun, while Juncos Hollinger has had a total rebrand and moves to a black base instead of white.
Some of the teams might run unchanged, in last year's livery or perhaps – although it's not expected by The Race this week – there might be a special testing livery. One can only hope.