Whether it's the addition of Romain Grosjean, the emergence of Alex Palou and Pato O'Ward or a down-to-the-wire finale, there's no doubt this year's IndyCar championship has been one of the most exciting in recent memory.
But what if I told you it could be so much better?
I've banged this drum before, but I don't understand double points at the Indianapolis 500. I know it's the biggest race of the year and arguably bigger than the championship, but no one needs an extra incentive to try to win it for that very reason. It means more than money or points to win the 500.
Making it double points makes full-season teams and drivers less likely to take risks rather than more because gambling and losing a load of positions is twice as costly under the current format.
For the last two years now, double points at the 500 has played a significant role in the championship.
Last year, Josef Newgarden would have won the title by two points if you removed the double points, and this year heading into the Long Beach finale he would be second – ahead of O'Ward – and 26 points behind Palou.
Because Newgarden has more second places in 2021 than Palou, he'd win on a tie break, meaning Palou would have to score at least fifth – something he's done only one in four tries this year on a street course – to guarantee the title in Long Beach, instead of the 11th he has to finish in reality.
Both Scott Dixon and Newgarden were hurt this year by issues in the 500 – Dixon's totally out of his control – but still have to suffer the consequences of it being twice as costly.
Disaster for Scott Dixon!

The #Indy500 pole-sitter is going the wrong way as he goes a lap down at @IMS. Watch on @NBC. pic.twitter.com/oLn72Y9D8o

— IndyCar on NBC (@IndyCaronNBC) May 30, 2021
When asked by The Race about the role of Indy double points in his championship predicament, Newgarden was diplomatic and pragmatic but made clear he wasn't keen on the format.
"We know the rules and the points table going into the season," he replied.
"We have to account for the fact that Indy is double points. We know qualifying is important there.
"Both of those went against us for sure. We'd be in a different position if we had a better event, but that's something that we've got to control.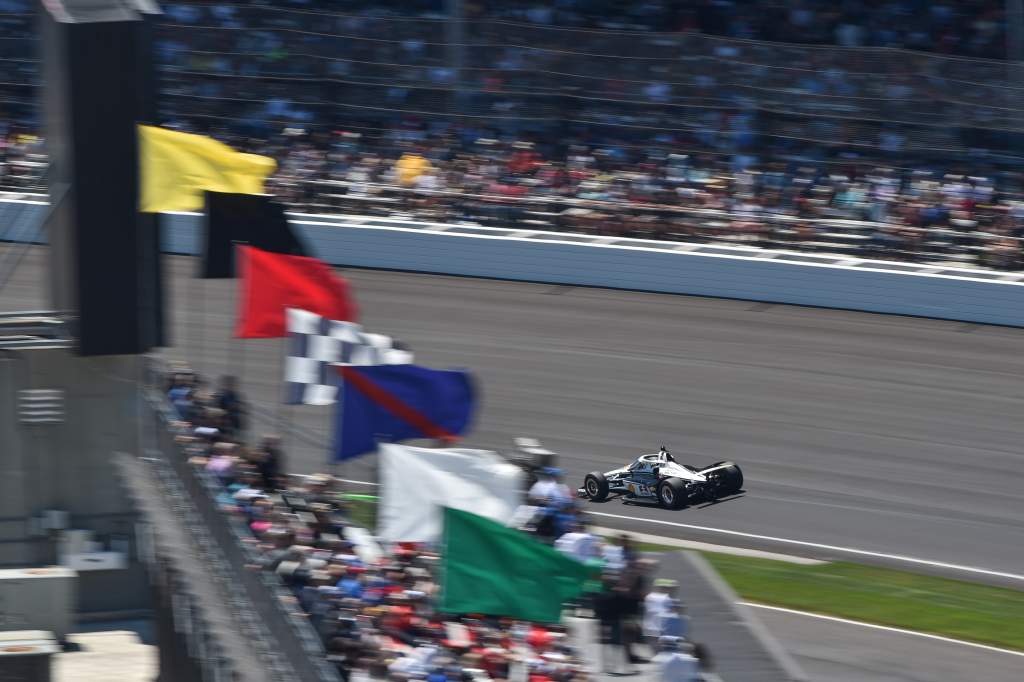 "I'm still not a fan of it. Even if this was a different situation, I think it's good we've dropped the double points in the finale. I was never a fan of that, and I'm still not quite a fan of the double points at Indy.
"But like I said, we know the rules, we know the landscape going in, so I don't think we can fall back on that.
"It would be an endless discussion of saying if this went different or that went different, I could go down the road and cite a lot of examples, but we always end up where we are, and unfortunately we're a little bit short this year."
Surely without double points, the teams and drivers would be even more aggressive at the 500 with less to lose and more to gain?
You could also go one step further and remove qualifying points.
I like the pole winner scoring points as that is a worthy reward that people should risk it for, being the pole winner of the Indy 500 is obviously a prestigious award. But should someone get eight points for qualifying second and so on? That's a very big award for what is, in reality, second place.
Palou scored four points for qualifying sixth, which is as many points as are awarded in a normal IndyCar race for pole, fastest lap and leading the most number of laps combined. Surely qualifying sixth shouldn't be rewarded so highly?
Give the pole winner the nine points and nothing for second, let's see these elite teams go for it.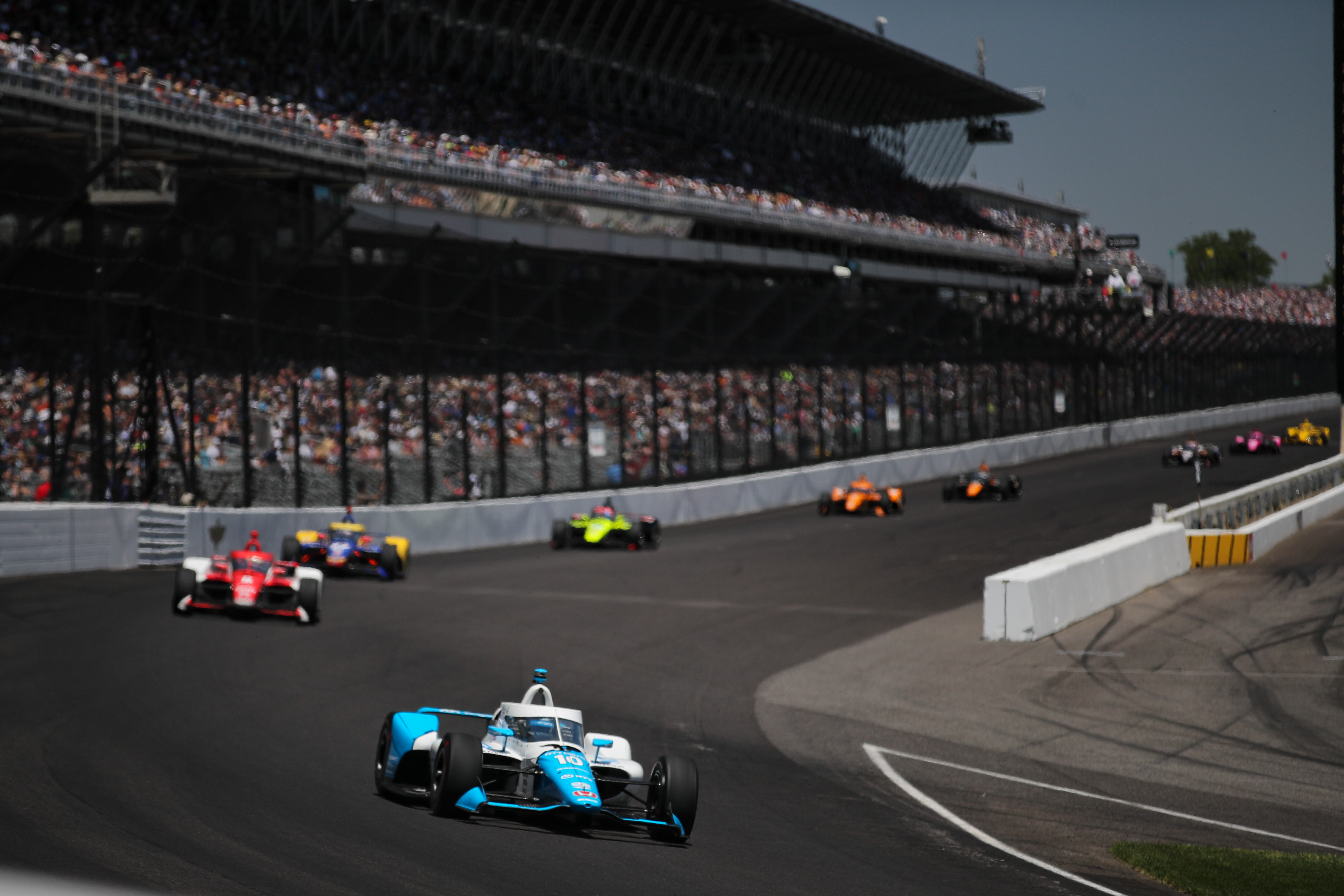 If you take that format, Palou loses his four points for sixth and his lead heading into the Long Beach finale would be 23 with 54 on offer, meaning Palou's guaranteed title position becomes third.
Maybe in the alternate scenario where the Indy 500 hasn't put them on the backfoot, the likes of Dixon and Newgarden take fewer riskier strategy moves or make fewer mistakes under less pressure between Indy and now, meaning they come into Long Beach even closer to Palou.
But that's a slippery slope to retroactively editing the championship points.
It might prove to be an unpopular opinion but I think double points at the 500 is a double negative, it doesn't make drivers try any harder to win the event they all want to win anyway and punishes those who have a bad day twice in the championship, even if what happens is out of their control.