"We all know that if you have a season like that two years in a row, no one's gonna call you in the off-season for a seat."
That's Felix Rosenqvist, who had a "nightmare" year in 2021 and one his team called "frustrating, upsetting and embarrassing".
But behind the scenes is a driver who, in many ways off track, had one of the better years of his career. He is in a good place mentally despite his own and others' criticism of how the 2021 season went.
Rosenqvist made the high-profile move to leave Chip Ganassi Racing – the same #10 car his replacement Alex Palou took the championship with in 2021 – and moved to Arrow McLaren SP, a team seemingly on the precipice of success.
However, Rosenqvist was met at AMSP by a car totally recalcitrant to his driving style, one seemingly only Pato O'Ward is able to get the best out of because of the sheer ferocity of aggression you have to drive it with.
Even at times in the season when it looked like things might go right, they went wrong for Rosenqvist.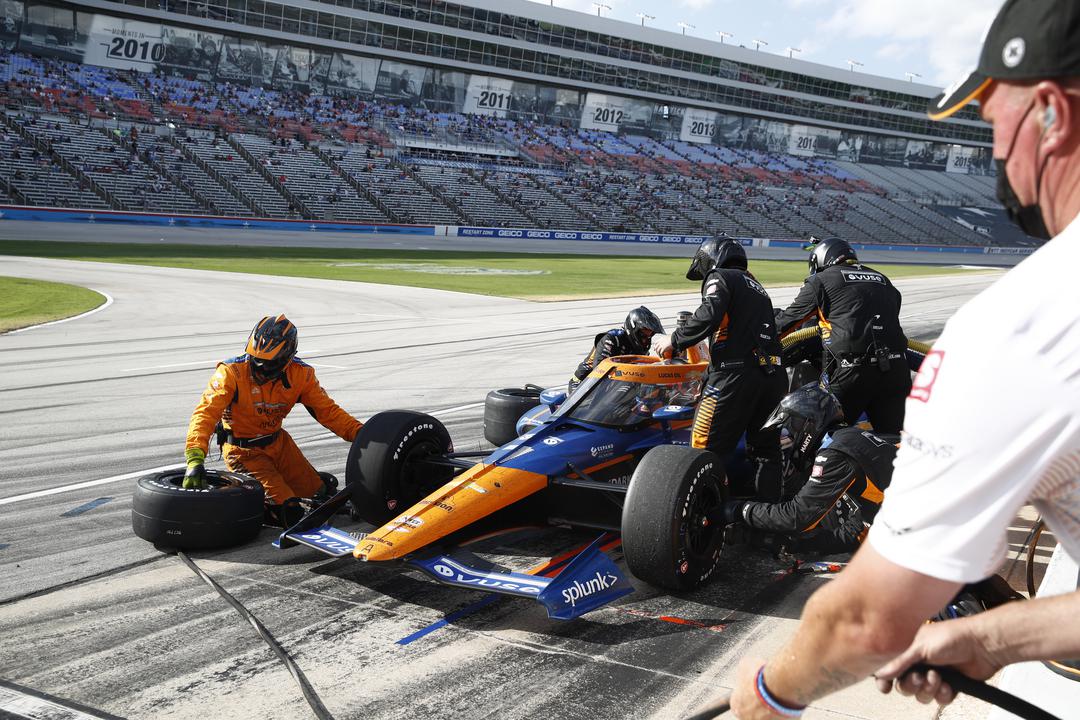 In the Texas double-header where O'Ward took the team's first win, Rosenqvist had to avoid fellow countryman Marcus Ericsson and the wheel coming off his car in the pits which sent him onto the grass. Then in the second race while sixth, his own wheel came off at the last stop.
Those calamitous and bizarre instances were arguably the perfect metaphor for his year. The wheels came off.
He had a best finish of sixth, two top 10s in 14 races and a championship finish of 21st as he missed two races through injury following a huge crash at Detroit caused by a brake issue out of his control.
"It's been in many ways a nightmare year, in terms of results it's not been a good one," Rosenqvist tells The Race in an exclusive interview while he gets some downtime in Europe following his 30th birthday.
"I still look back at the year really happy to be honest.
"I feel like anything except the results have been really good. In general, I've been very happy with working in the team, still happy with the change I made to this team.
"With my life in general, things have been good.
"It's just one of those years where I haven't got along with the car that well, especially on the road courses.
"It's hard when you kind of have to dig yourself out of the hole during the whole season instead of actually focusing on doing what you do best. But that comes with the sport, some years you have to deal with that and it's hard, especially when your team-mate gets on with it way better.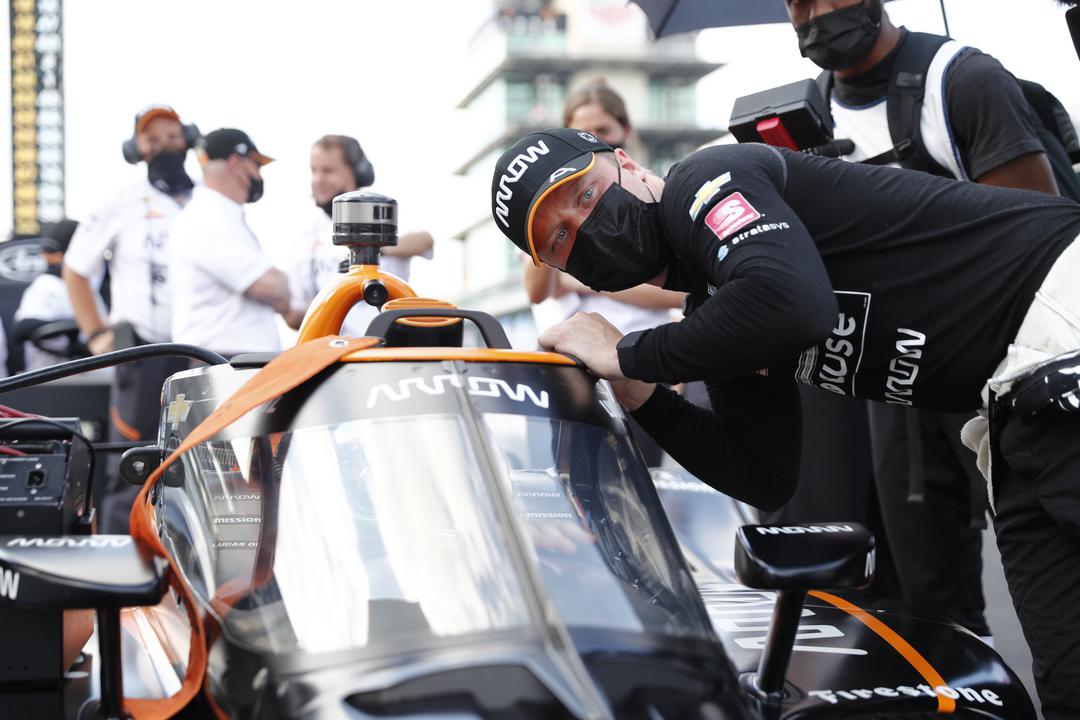 "So that's been a big challenge, but I'm still fairly happy with how I've handled it. I haven't really got all depressed about it. It's not like I've been hanging my head, which I'm happy for because it's very easy to do in that situation.
"What defines you really is how you deal with bad things. It's not your good seasons, because those are always very easy to deal with because you have confidence and you have results and when you don't have confidence, it's very hard to get it back.
"You can only really get it back with results and we haven't had results so it's kind of a spiral. But yeah, I feel probably as positive as you can be with those kind of results. I guess that's a good thing."
When he returned from the injuries sustained at Detroit, progress to make the car more drivable was good following a key Portland test, and Rosenqvist bumped his qualifying average up six places per race and his race finish jumped nearly four places per race following that injury.
Most of that came from a mental reset where he accepted things couldn't get any worse and brought a fresh attitude to the track – a reset if you will.
Even so, his response to discussing this on-track improvement is best summarised as, "even if it's a top five, I'm not here to be top five, I want to be fighting for wins and that's the goal".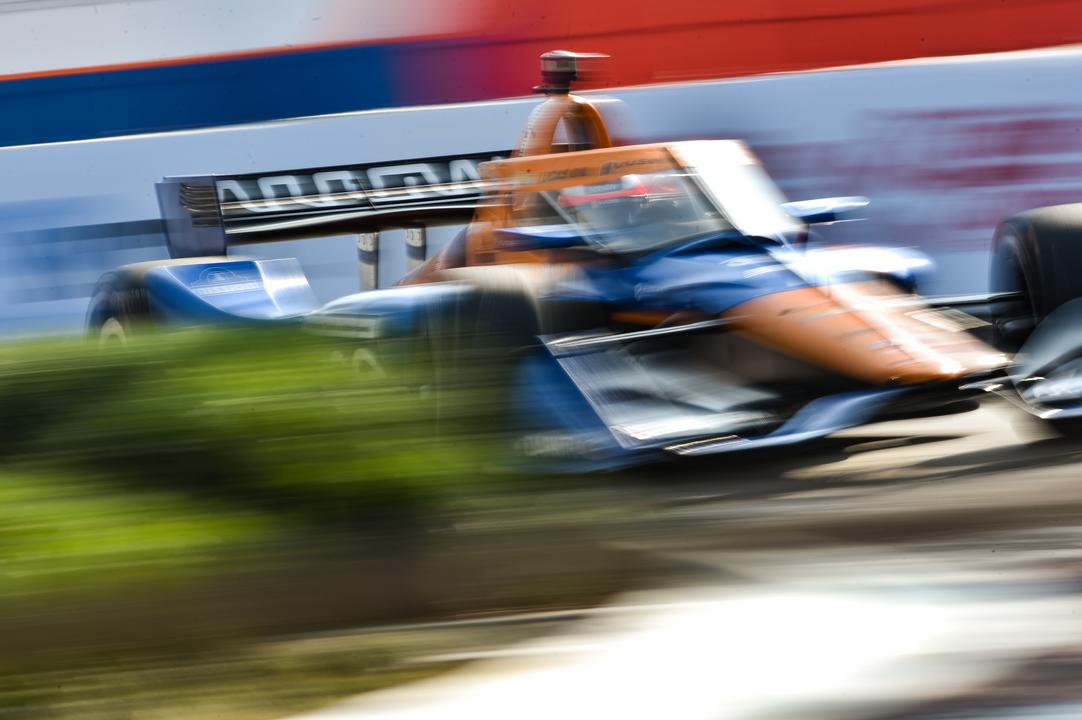 Ultimately the team have a role to play too. It's made a few mistakes of its own in terms of preparation and pitstops, and it's all well and good having a fast car that one driver can get the most out of, but everybody else who has driven it including Juan Pablo Montoya has struggled.
"Felix is a very good driver, and we've got a good team," Arrow McLaren SP president Taylor Kiel tells The Race when asked what would be a realistic target for next season.
"We've made an uplift across a handful of areas this year. There were some pitstop mistakes this year that cost us dearly, unfortunately, both in pitlane speeding and we had a loose wheel in Texas.
"Those things are critical errors, but from a global point of view, actually the pit crews were better and more consistent than they were last year, so there's a positive development.
"We know what we need to attack certainly to make Felix feel better, we started to do that in-season, but as you know, that's tough to do in-season, there's not a lot of testing to go around and you're trying to make moves on the fly while staying competitive in the moment too. So that's difficult.
"But now we've got an offseason to really focus and put a lot of time and effort and resources into those things.
"So I'm confident that the car performance will be better and more consistent and more suitable to what Felix wants and needs.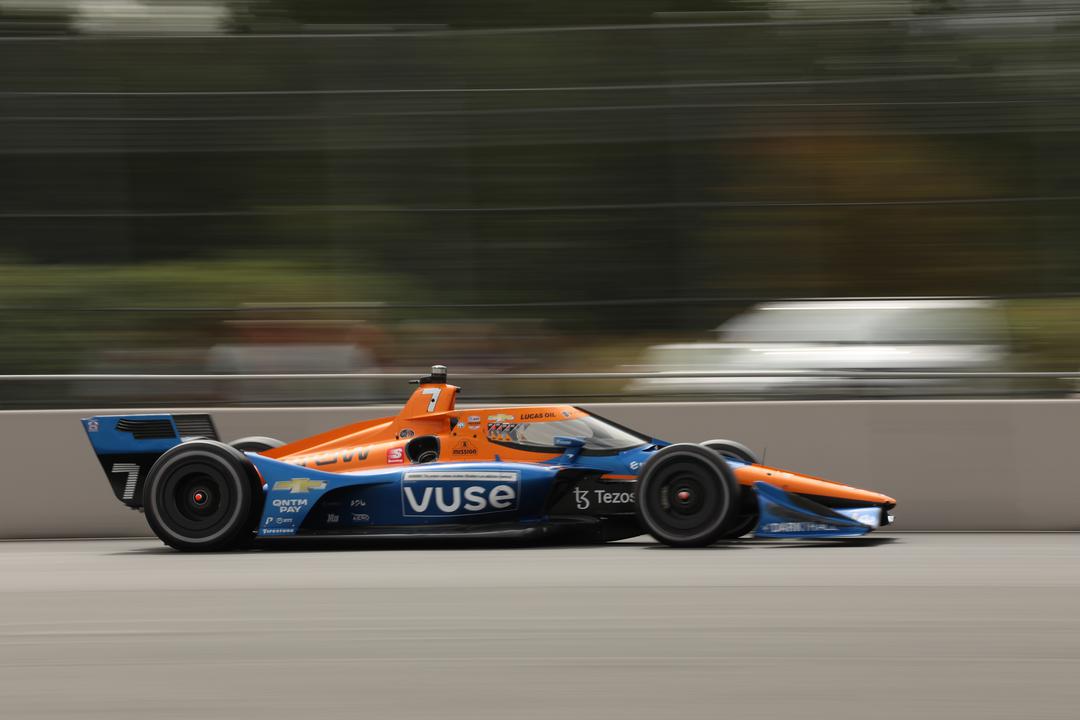 "There's no reason that programme can't elevate itself into week-in, week-out top 10 contenders, that's the minimum.
"We just need to eliminate the mistakes, and that in itself will be a huge uptick in performance and point-scoring.
"But the incremental performance gains on top of that will put Felix certainly in a position to compete and I know that's where he wants to be.
"I know this year for him personally and for us as a team was frustrating and upsetting and embarrassing but on the heels of adversity like this you've only got one way to go and it's forward.
"I'm excited to see how he comes back, certainly from some well-deserved R&R, and how we as a team respond."
Rosenqvist adds: "Obviously it's not only me suffering, the team wants to win as well.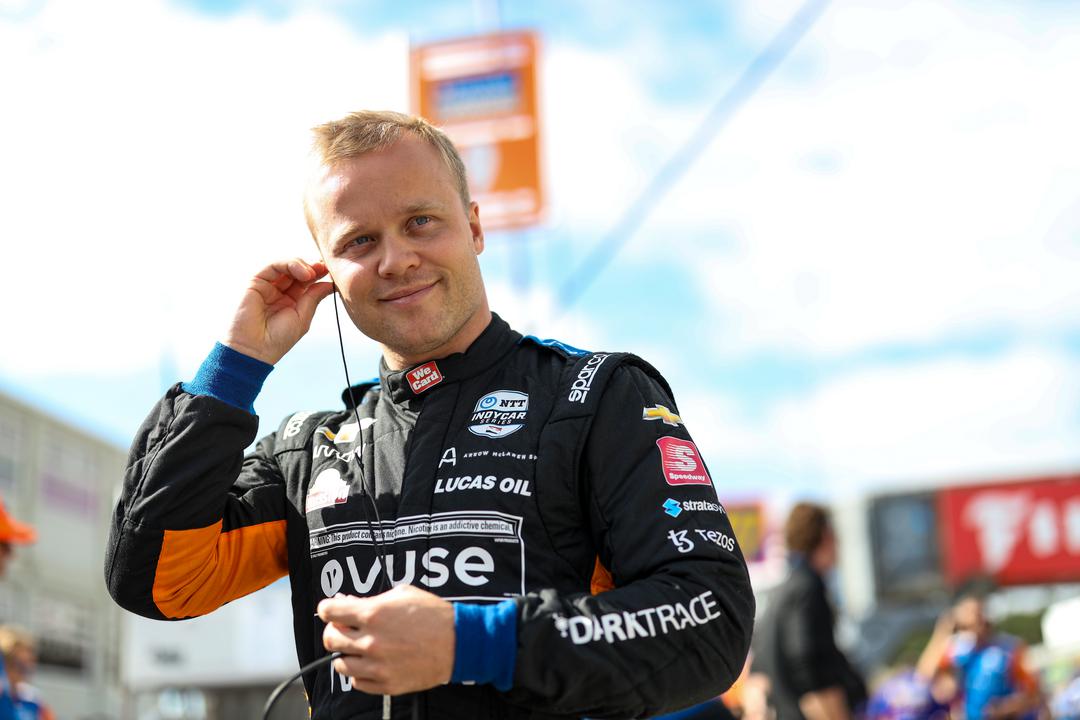 "I think it's actually worse for them because especially during that time of the year when I had a crash and they had to rebuild a car and the engine was broken and they needed a new driver and then they needed another driver, they were flat out in the business part of the season.
"They were working 24/7 on the #7 car and I could see how tough that was on them. It was all kind of like small victories from that point to kind of get back on track.
"They were super professional and it's just been a good group to be around and I feel like this year, first time for me in many years, it's kind of been that feeling kind of going back to the karting days or early Formula 3 when you're just having a lot of fun.
"I think that goes for Pato as well. He's been a fun team-mate to be around and all those things, they really helped to keep your head up when things are tough."
It's clear that if you're willing to look past the results, Rosenqvist and the team feel like they are building something, even if he is right to highlight that he can't have another season like 2021.
It's so easy to come apart at the seams under this much pressure, especially a driver of Rosenqvist's standard who has rarely had to cope with such adversity when it comes to the on-track side of things.
He reckons his 2014 European Formula 3 season where by his own admission he was expecting to win the title and it turned out to be a tough year (eighth in the standings as future F1 stars Esteban Ocon and Max Verstappen excelled) has helped him.
That season taught him "more than any other" and he adds: "You get to a point where the only thing you can do is really to be positive and look forward because the more negativity you create, it becomes like an aura around you.
"Everyone that works for you thinks you're an asshole and that's a situation you can't have when you're working with 20-30 people closely.
"And even more than that, for the whole team, you can't have that kind of atmosphere because it can even jump to the other car if it's really bad."
Luckily that's not happened and progress has been made. The problem with IndyCar is the few parts that are free to develop are incorporated into a whole set-up philosophy. If you change one part it impacts another, so the team tries to develop the best package in the off-season.
There are benefits to the AMSP car, like turning on its tyres quickly, but the downsides are when the driver is struggling – in IndyCar in general – there's not always a quick fix because of the in-baked philosophy.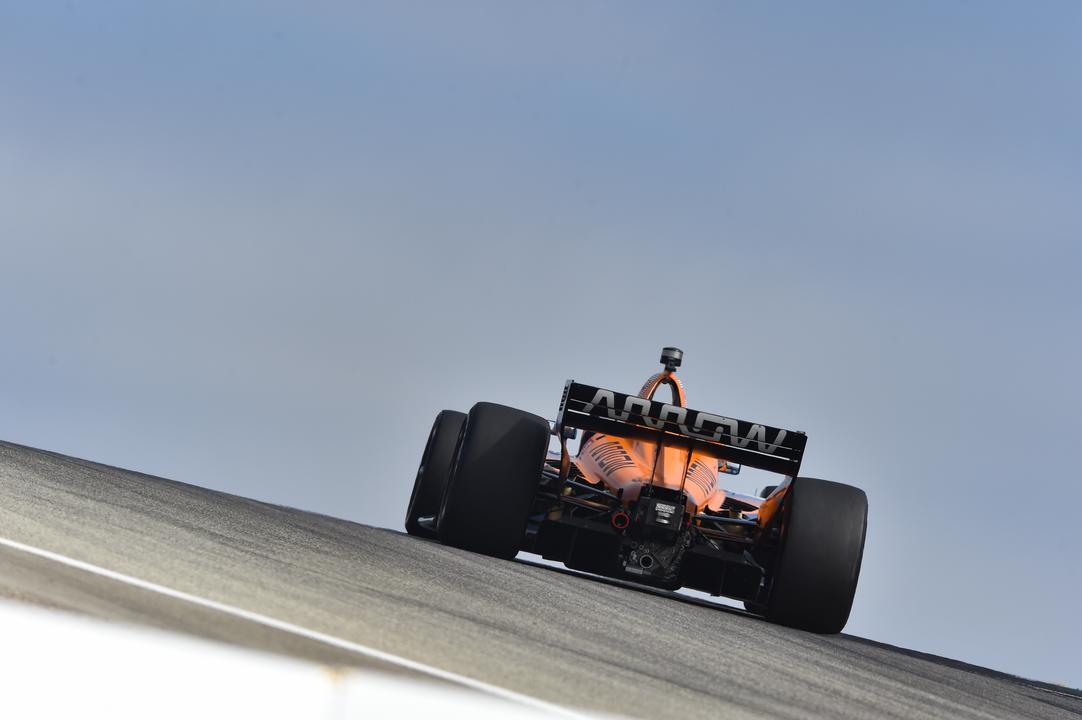 "A lot of people know that the car has been tricky to drive just by watching but it's never as easy to just throw a different philosophy which we tried many times during the year because we didn't have much to lose," he adds, acknowledging that he has become more susceptible to a different driving style this year to try to combat the attitude of the car.
Ultimately though a glance over the Atlantic to his stable-mate Daniel Ricciardo proves how difficult adapting to a new car can be no matter how experienced you are, especially up against a star team-mate who is excelling.
Tyres are another thing Rosenqvist and the team are working on to keep them alive over a stint, and road course pace is another area of inconsistency. So there's work to do on both sides.
Ultimately Rosenqvist's second half of the season was nowhere near as bad as the first, but as he points out, "people in general just care about the top three" and that means "definitely a great effort goes unnoticed".
Regardless of that though, no one needs to tell Rosenqvist his year wasn't good enough. But the Formula 3 dominator turned Formula E race winner hasn't lost his talent overnight.
So how confident is he that they can turn this around?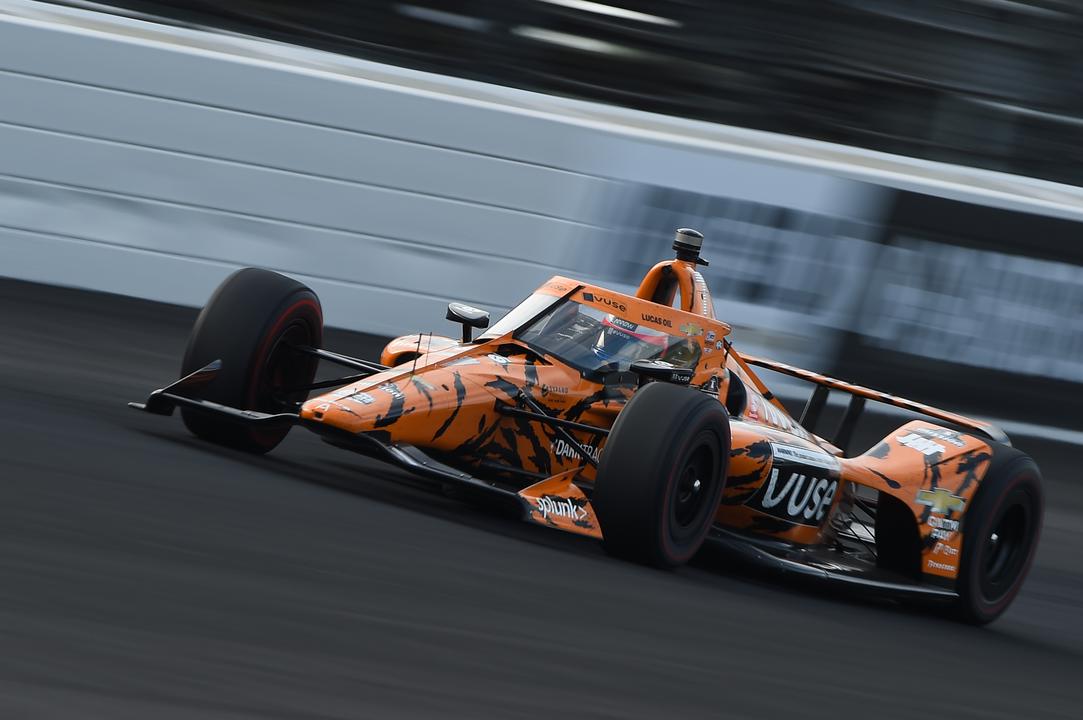 "It has to happen early," he says. "The first test and the only tests we have before the first race, it has to feel good. It has to be like, 'Aha, this is nice'. That's the hard reality with motorsports.
"I'm confident we have the people to get to that point and I'm also confident that I've worked myself, mentally during the offseason to get to a point where I'll be a lot of steps ahead of where I was last year at this point and I'm going to jump in the car and know a lot more. And I think that added together will put us in a better position.
"We have to make a bigger change than a lot of other teams, let's say.
"I'm pretty pumped and I have a good feeling for next year. If it starts off well with some good momentum, there's no reason why I shouldn't have my best year in IndyCar next year."
AMSP needs the driver it signed, and Rosenqvist needs a car that he can drive to the level everyone knows he can. It will be an intriguing proposition this off-season and at the beginning of next year to see if they can turn it around.
Under the surface of a 21st-place campaign, there's a lot of goodwill between driver and team. There's a solid foundation, but things have to change if we're to expect a different result.