It's so frustrating that people are still questioning Texas's future on the IndyCar calendar after last weekend.
The track and IndyCar worked in tandem to fit an extra practice session onto the schedule just to try to rubber-in the track to make overtaking better and – in combination with other factors – it worked and gave us a race where overtaking was not difficult.
I could understand the pre-weekend talk questioning whether Texas should be on the calendar given its processional racing in the wake of the ill-fated PJ1 Compound being laid on the track for NASCAR.
But instead of being rewarded for its efforts, social media seems keener to look for the negatives and campaign for moves to an oval elsewhere.
In my opinion, this debate is really not specifically to do with Texas, it's a wider American motorsports debate.
When CART and the IRL packed out many ovals and invariably produced decent racing on them, yes, things were great. But that time has sadly left us and motorsport's inevitable quest for downforce has led to the dirty air problem which causes such an issue for overtaking on ovals.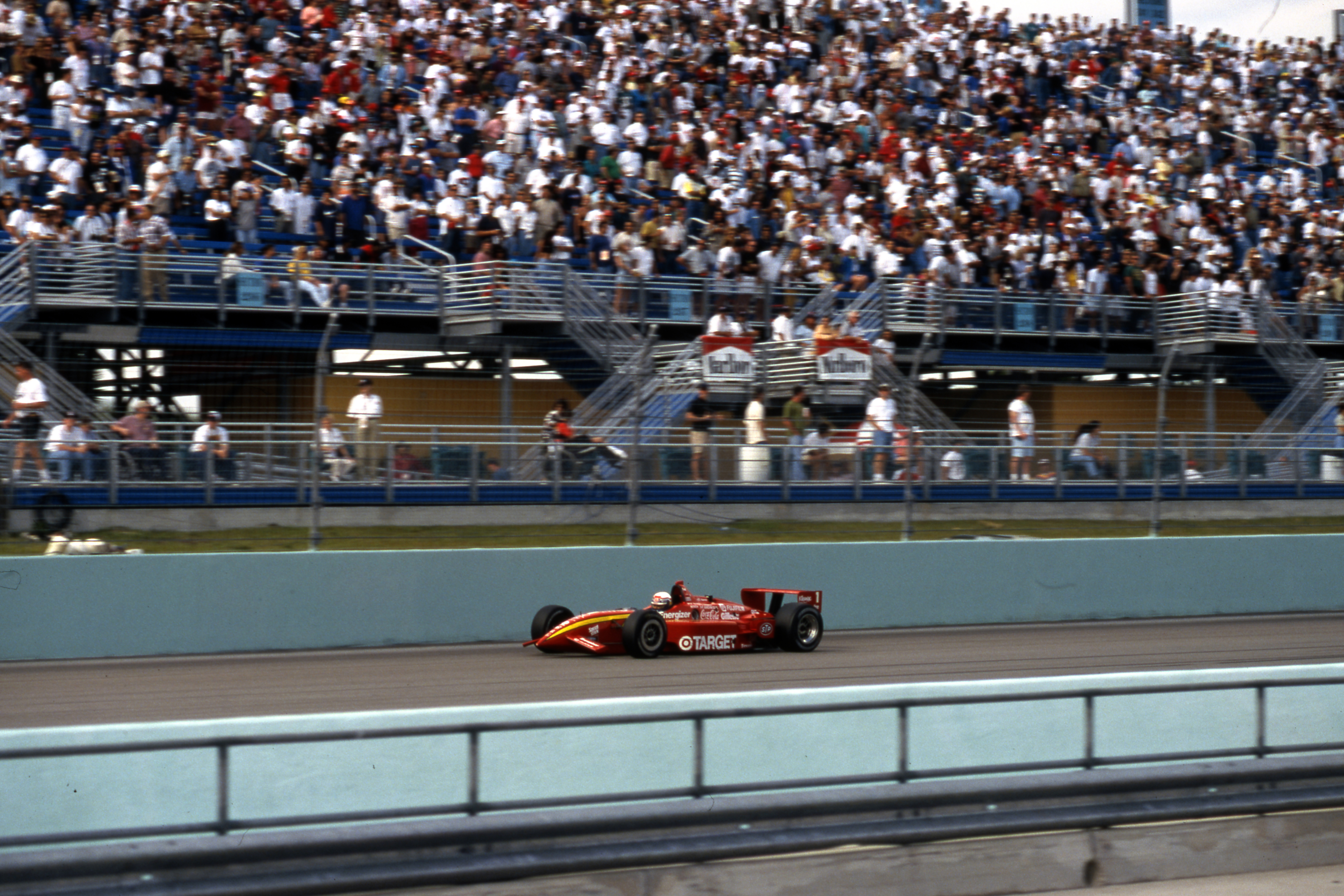 It's not an impossible formula to get right. We've even seen pack racing in IndyCar inside the last decade, though this comes with its safety problems while moving the overtaking situation too far in the opposite direction.
Cars also seem to be getting heavier year on year – in some good ways for safety improvements – but in bad ways for the quality of racing whether it be less agile cars or cars that chew through their tyres quicker.
When you factor this in and then think about the enormous impact the conditions – usually temperature – has on a race, it's no wonder there's no catch-all salvation for a great oval race.
Gateway is a good recent example. A move to a night race last year created cooler conditions which gave the drivers more grip and made passing a bit easier on such a small oval. Some of the other races there hadn't been as good in the recent past.
That means this is not just Texas suffering. All of IndyCar's ovals do in this scenario where all of the factors need to align and be just right to produce an exciting race.
Texas's brilliant race last weekend was also created through running in cooler conditions a bit earlier in the year than usual. That and the introduction of some aerodynamic parts that weren't available last year, like a small winglet that extends out from under the sidepod which is known as a bargeboard in the series, coupled with a favourable wind direction helped inspire driver confidence.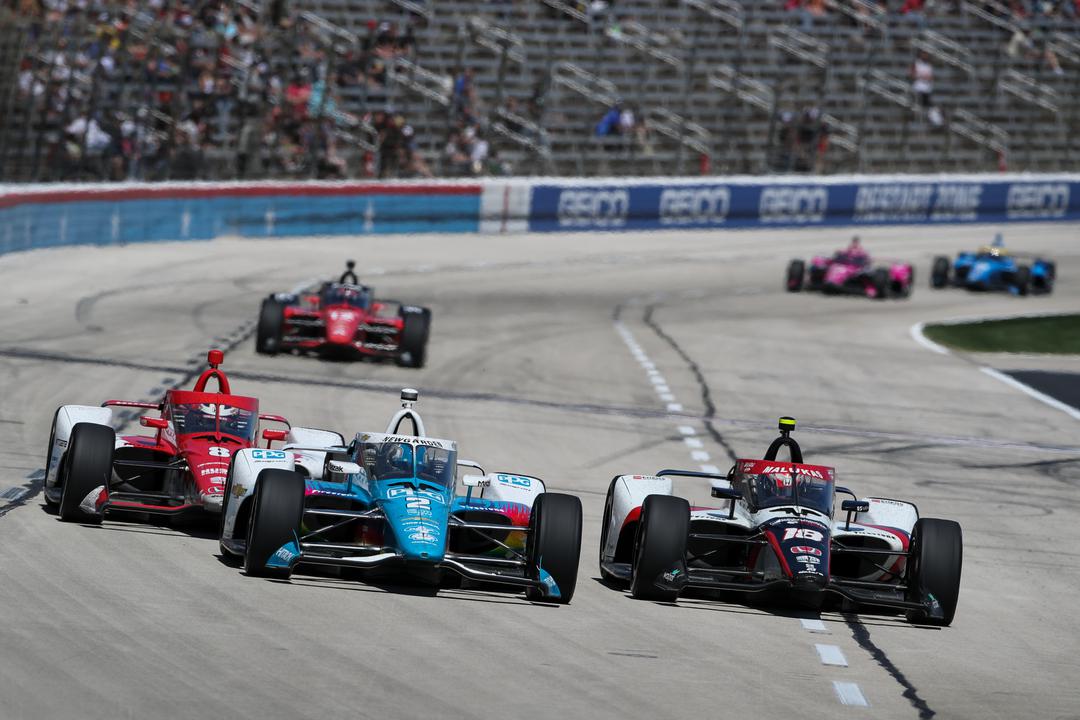 With this extra downforce and cooler conditions, coupled with the extra 30 minute session held to specifically rubber-in the higher line, we saw a much more free and entertaining race.
"I think the session they ran yesterday cleaned up a little bit of the second lane," said race winner Josef Newgarden following the race.
"It really did. I wouldn't have been able to do what I did (make a last-lap pass for the win) in [Turns] 3 and 4 last year. There's just no way.
"I would have hit the fence."
For someone who loves a challenge, it wasn't too easy either. It didn't totally open up a second lane but it did make it useable for brave passing like Newgarden's and surely that should be encouraged and rewarded in equal measure?
Perhaps the biggest problem of the weekend was the lack of fans in the stands – the Associated Press's Jenna Fryer referred to the atmosphere as feeling like a tyre test as opposed to a race – which was a damning summary indeed. Especially when the weekend is seen as the IndyCar home of Mexican Pato O'Ward who grew up in the state and even held a party for fans on the Thursday before the race.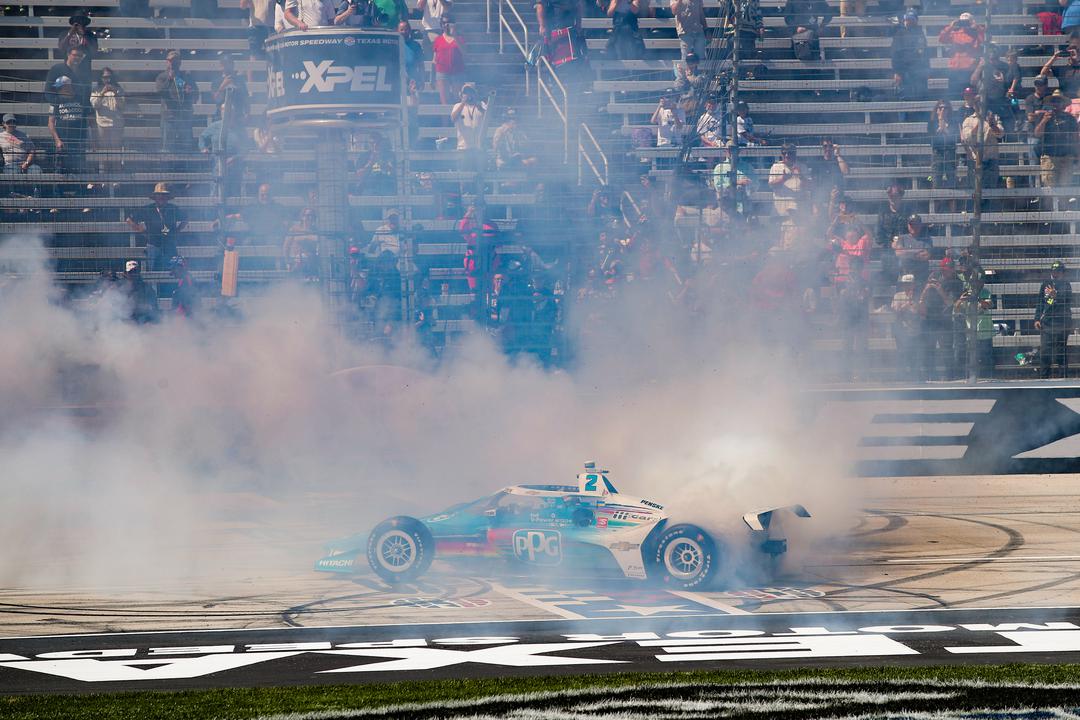 With a low attendance, those calling for a move away from Texas – which is a common occurrence when there's a disappointing oval race for whatever reason, on or off track in this case – came out of the woodwork.
My question to them is, is there a track elsewhere that can promise to be better? Provide a guarantee of getting faces through the turnstiles?
Promoting oval racing is a very difficult task and I don't think those organisers receive their due for what they have to work with.
Perhaps it's also to do with the fact that you can't really see a small attendance on a permanent road course – we might not even be having this attendance conversation if the race was at Road Atlanta because it's so spread out, but Texas has packed in grandstands in view.
There's no golden bullet to increasing attendance. Giving a better on-track product with a last-lap pass for the win will surely help.
Outside of the oval sphere, some tracks have created success through intense promotion of their races. I know everyone I spoke to away from the event in St Petersburg, from Uber drivers to personnel at the airport – knew that the race was going on.
Nashville ploughed money into the promotion of its new race last year as well with big billboards downtown and made use of celebrities and native Josef Newgarden to drum up interest.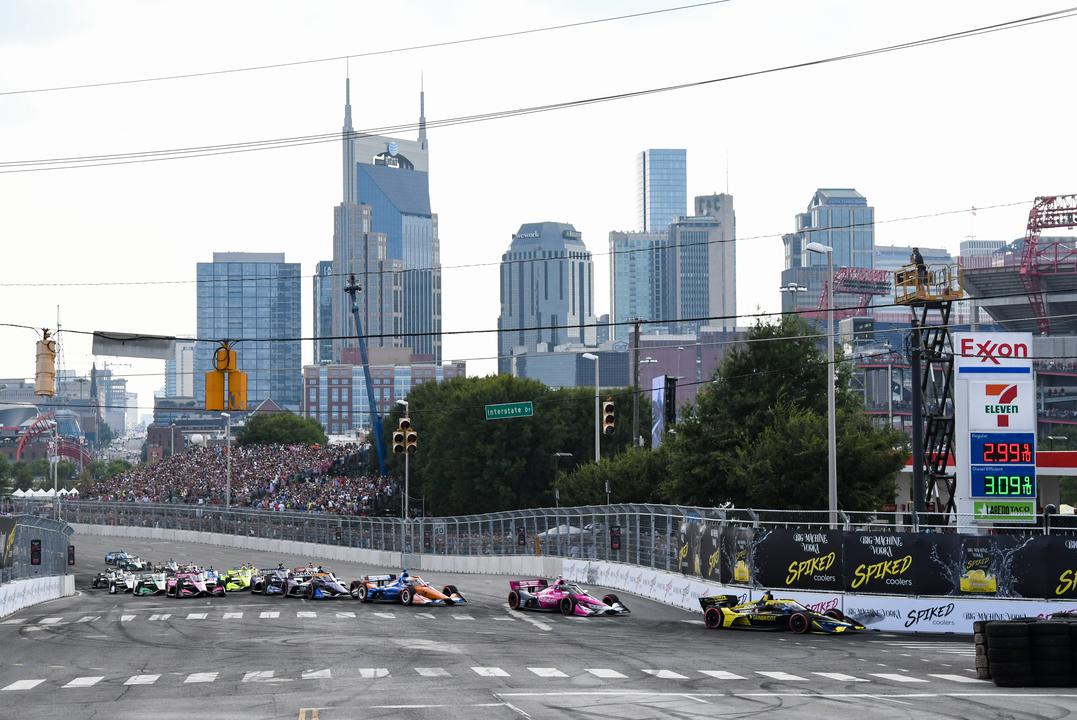 But there are also other circuit racing tracks on the calendar that don't put quite as much effort or resource into promotion, and they get by just fine.
Perhaps one of the reasons for that is that many of the permanent road courses on the calendar are just that, permanent. They have a loyal grouping of fans that try to attend every year. That's especially the case when you consider the size of the US.
So, does Texas need to do more promotion to get more people to its race? It certainly wouldn't hurt. Does it have the cash to do that after years of not so well attended races? Probably not.
We've seen the likes of Pepsi and Google come onboard to sponsor Iowa's return to the calendar this year, and that track isn't exactly in downtown Nashville, it's out in the sticks. But it's doing a great job at trying new things to get bums in seats.
I just think to kick Texas off the calendar now sets a bad example. It's put so much work into creating a great race this weekend when we know how hard that can be and how the stars need to align for it to happen.
Removing it would certainly set a bad precedent for tracks that have gone above and beyond to help, even if they haven't succeeded in other areas like promotion.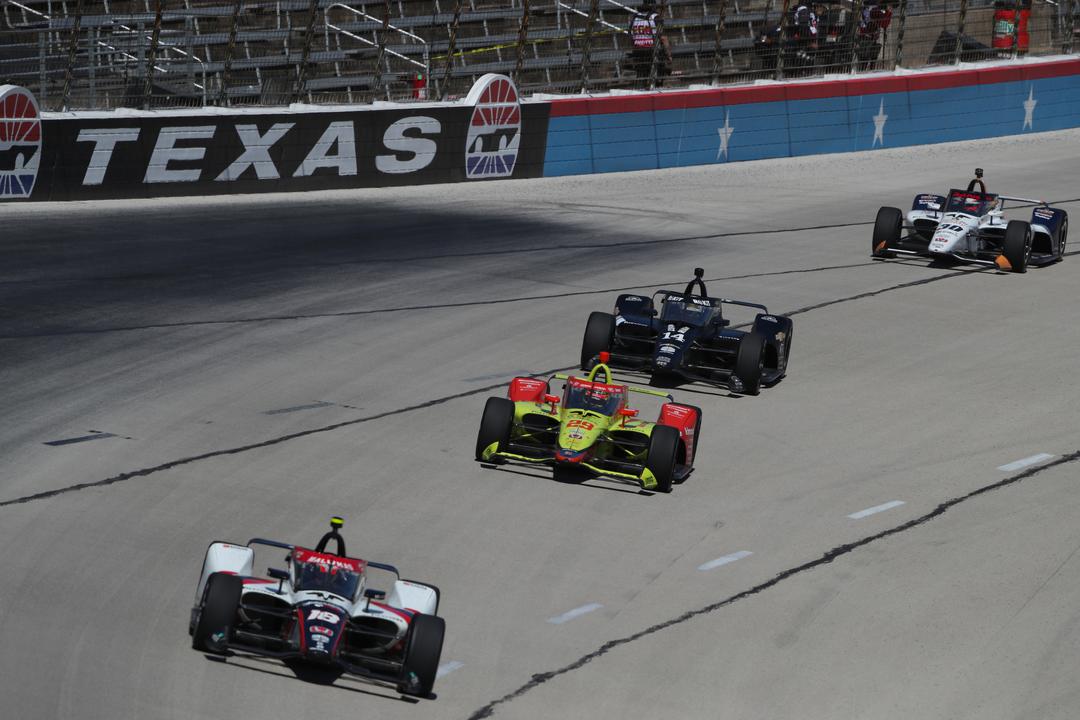 And especially when there's no guarantee the next track will get the formula right, either.
I often advocate for change as it's almost always a good thing, but I think we have seen a change here, we've seen a heroic effort to put on a great race.
Perhaps that – and what we've seen in Iowa with its new promotional efforts – can provide a blueprint for a return to better attended and more popular oval rounds. Imagine a mix of the work Texas/IndyCar has done on-track and the promotion the Iowa contingent is doing? Sounds like a recipe for success.
More than just being a tradition, it's become one of the USPs in IndyCar, to race on an oval in a single-seater. IndyCar is the only elite open-wheel series that races on road and street circuits and ovals, not just ovals but from short ovals to speedways too.
It's what makes the series a legitimate driver's championship. Sure, you have to be driving for a top team, but in any car you can challenge on any given day if you've prepared correctly and you're ready to take some risks.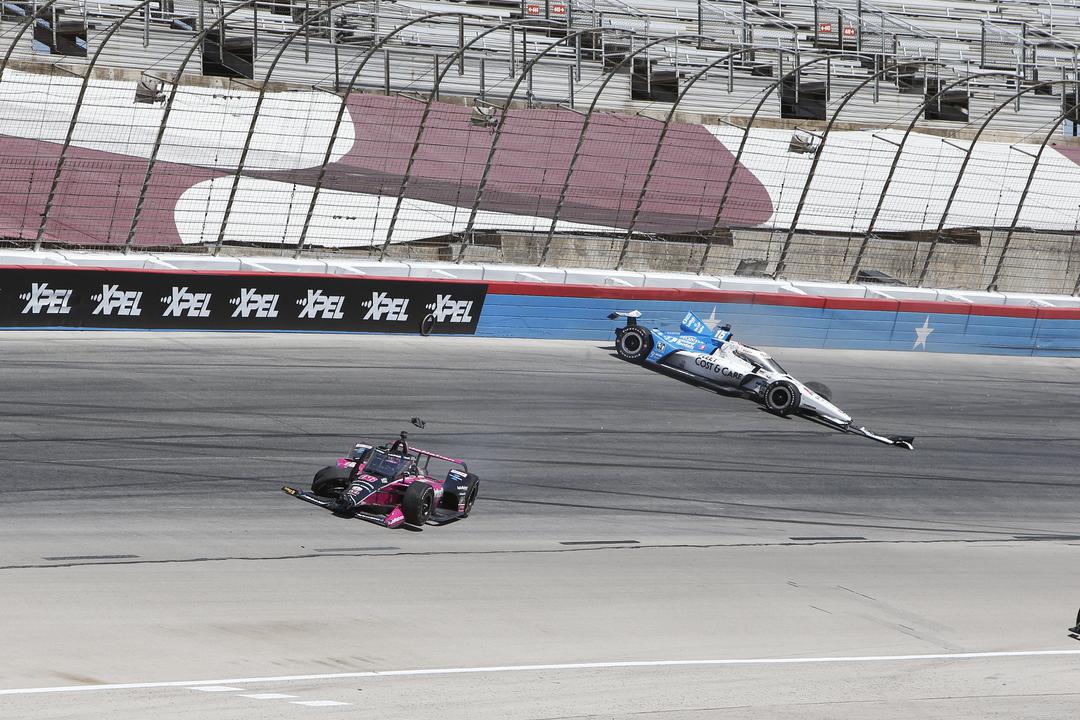 I'm sure the person who most wants to see fans in seats on ovals is Roger Penske, and he loves oval racing as much as anyone. He's made clear this week he's planning talks over Texas staying on the calendar. The pandemic has no doubt hit IndyCar hard in terms of resources and delayed many of the tasks it wants to get to, and problems aren't going to be solved overnight. Especially a problem which has no simple fix.
Oval attendance and oval racing was a problem before the pandemic and it still is with all the additional firefighting coming first, like delaying a new engine formula or getting the world's highest attendance single-day sporting event (the Indy 500) back to full capacity safely.
---
JR Hildebrand and Marcus Ericsson discuss the future of IndyCar oval racing with Jack Benyon in the latest episode of The Race IndyCar Podcast
---
While Penske and IndyCar can't give handouts to all the ovals, I'm sure there will be conversations going on about what can be done to help the promoters get out into their communities and further afield to bring in more fans.
In the meantime, Texas has definitely earned a stay of execution. Anything else would just be doing the same thing IndyCar's done before mostly unsuccessfully in other times: move to a new venue, the same oval problem looms.
If it perseveres now, maybe there's hope and a path to improving the future