Josef Newgarden has now achieved something that has only been done one other time in the last 10 years: he's won five races in an IndyCar season.
When the narrative of the strong level of competition in IndyCar is rammed down our throats on an almost weekly basis, a winning percentage that high – Newgarden's won one-third of the races so far in 2022 – seems outrageous.
But it's not a simple story and it doesn't guarantee a championship. Team Penske driver Newgarden doesn't even lead the points after that fifth win.
Since 2008 and the reunification of the IndyCar Series, at least one driver has won five or more races in five separate seasons. Three of those drivers became champion, though in one campaign two drivers scored five wins, so inevitably one missed out.
In the other two seasons, the driver with those wins did not take the title.
---
2008
Scott Dixon, 6 wins, won title
2009
Dixon & Dario Franchitti, 5 wins, Franchitti won title
2010
Will Power, 5 wins, Franchitti won title
2011
Will Power, 6 wins, Franchitti won title
2016
Simon Pagenaud, 5 wins, won title
---
Given the driver with the big win tally but no title in both 2010 and 2011 was Will Power (pictured below heading for Edmonton victory in '11), perhaps it shows how far the Australian has come that he is now favourite to deny Newgarden in 2022 despite having only one win so far. Power leads the standings by three points going into the final two rounds at Portland and Laguna Seca over the next two weekends.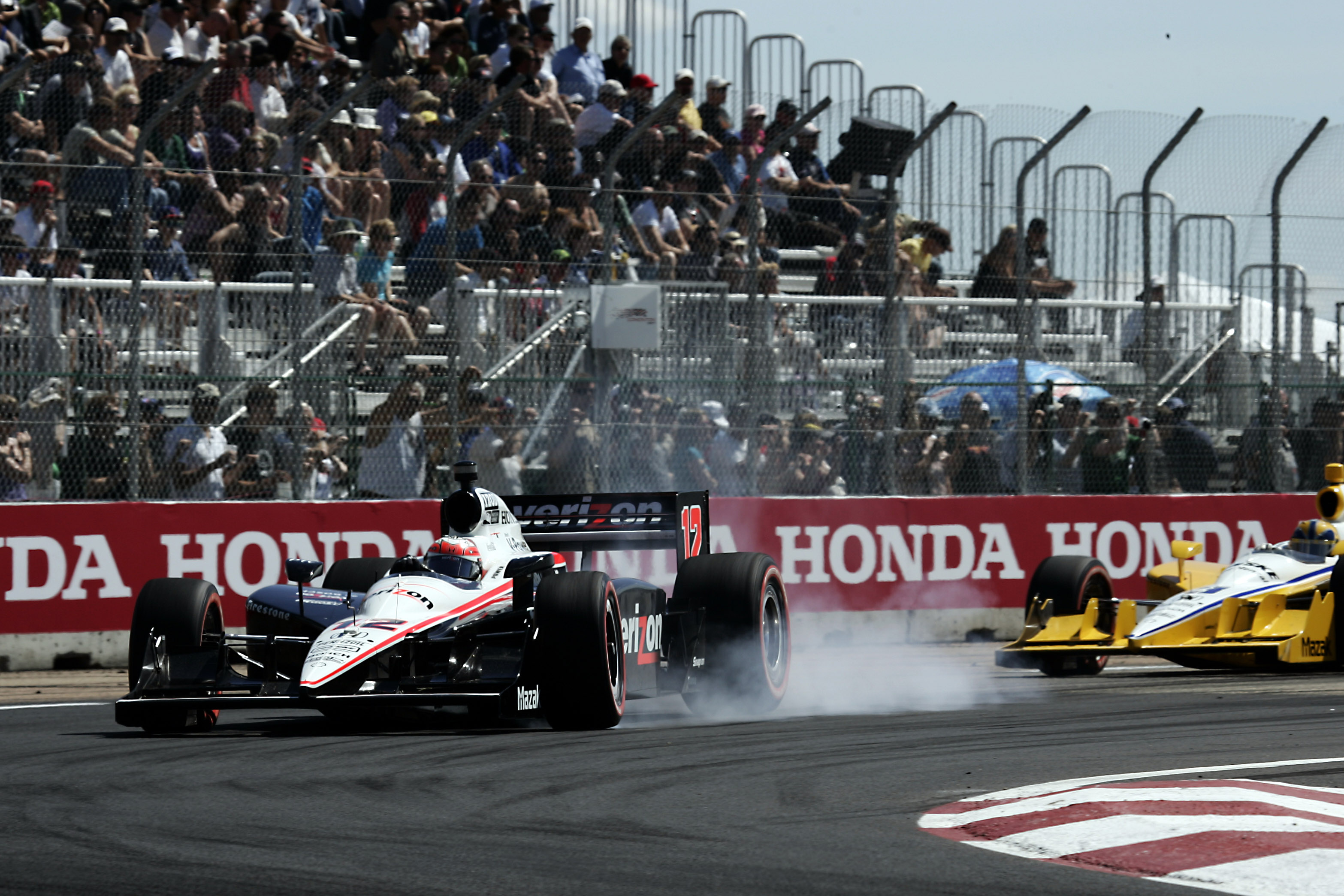 Power's adapted and tweaked mental approach has allowed him to put bad results and misfortune out of his mind in a quest for a second title that has simultaneously featured him tying Mario Andretti's IndyCar pole record and having his worst run of career qualifying performances as well.
Perhaps that points to some inconsistency, but Power has turned poor qualifying results into podiums this season and that underpins his efforts.
Maybe the saving grace for Newgarden is that, unlike Power in 2010 and 2011, he isn't looking for his first title and knows what is required to get it over the line.
Power was up against the might of Dario Franchitti at that time. He no doubt would have gone on to pack his stat sheet full of bewilderingly large numbers had his career not been cut short sooner than some of his rivals like Dixon and Power.
Newgarden knows exactly what it takes to get a title won, this is just a very un-Newgarden-like year in which he and his team have lacked consistency, something that is usually the backbone and a prerequisite of Newgarden's previous campaigns.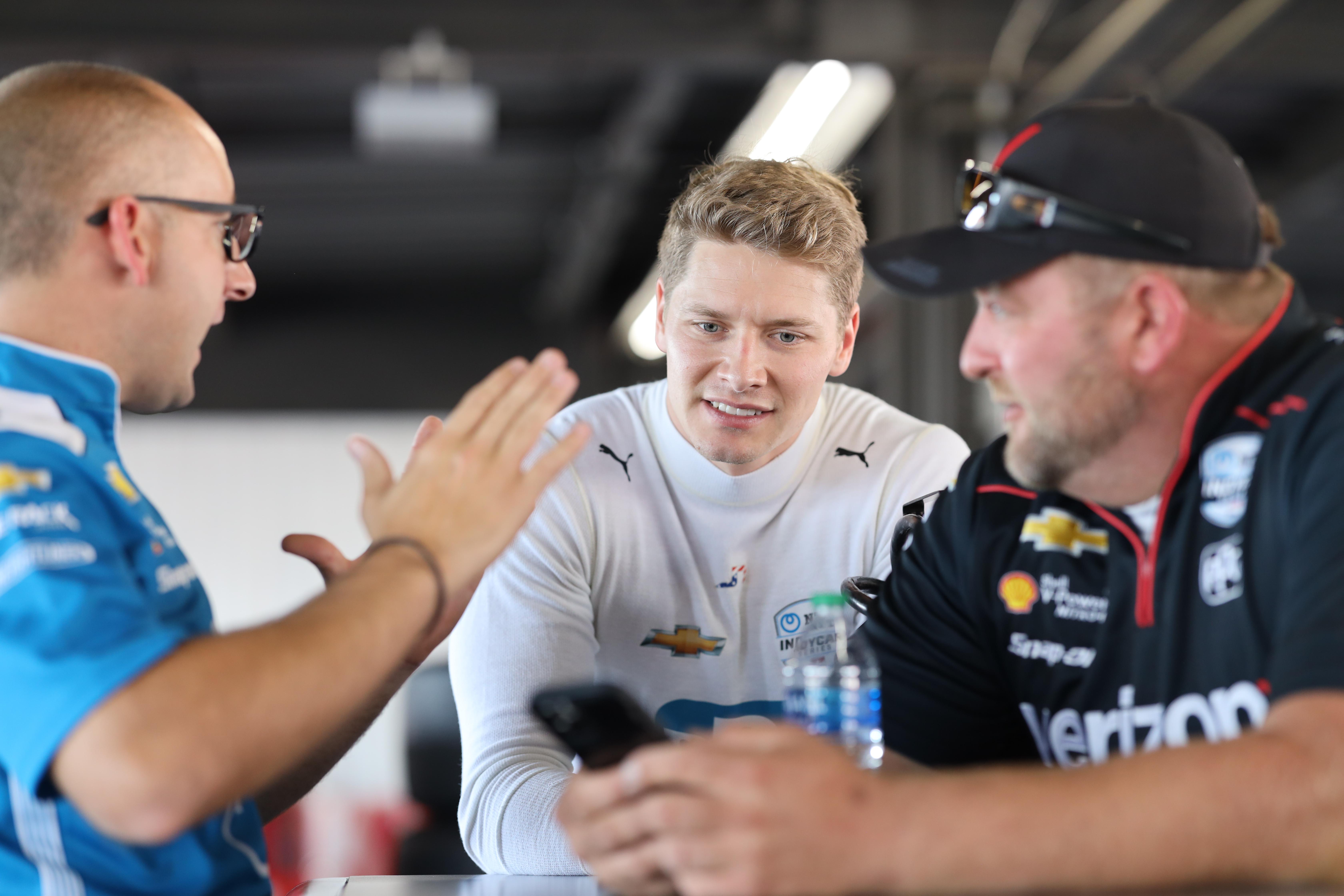 Both drivers will test at Portland – somewhere they feel they have struggled, and they tested at Laguna last year – this week in a bid to zero in on a car that can give them the results needed to take the title.
There's plenty at stake, including the potential to still be beaten by two Ganassi cars with Marcus Ericsson hungry for his first title and Dixon desperate for a seventh.
But winning five races won't be the thing that gives Newgarden the title, and it's interesting in a series so competitive that it still isn't enough.
That's because consistency is the thing that ultimately provides the foundation for an IndyCar title. The fact that five wins has been achieved only one other time in the last decade shows that the wins are usually shared around more evenly.
It's been an unusual year for Newgarden and in IndyCar generally. Not winning the title with five wins would make it more unusual, but it certainly isn't unprecedented.