This weekend the IndyCar season reaches its official halfway point, then goes on a tear of six races in as many weeks.
That opens the door for the development of many key storylines, not least: can any of the 2022 title contenders turn streaky form so far into the kind of consistency that has won the championship in recent years?
The Race breaks down some of the key storylines to follow in the coming weeks and as action resumes this weekend.
Newgarden's charge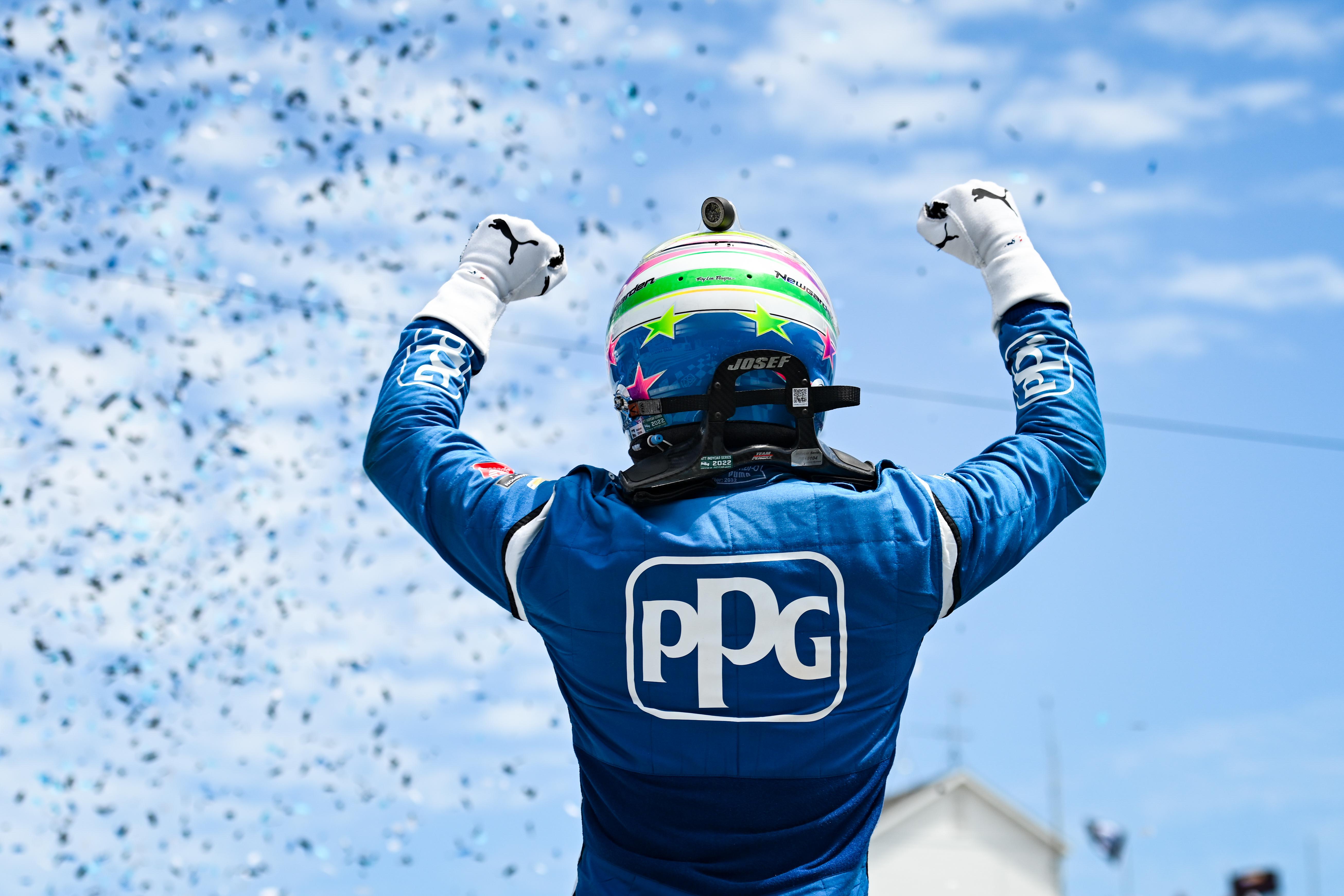 Josef Newgarden won his third race in eight last time out at Road America, completing IndyCar's holy trinity of a road course, street circuit and oval victory.
But an uncharacteristic lack of consistency elsewhere means despite being the only driver to win multiple races this season he is third in the championship, 32 points behind leader Marcus Ericsson.
That may be set to change as we visit Mid-Ohio this weekend, where he won last year, and then after Toronto on to a double-header at Iowa – returning after a 2021 hiatus – which is arguably the best track of a driver who doesn't really have any weak ones.
---
Newgarden at Iowa
2013 – 15th
2014 – 2nd
2015 – 2nd
2016 – 1st
2017 – 6th
2018 – 4th
2019 – 1st
2020 – 5th, 1st (double-header)
---
Mid-Ohio was the site of a stunning Ericsson drive last year, and such is the competitiveness of the series, you're never guaranteed a victory. So there's still hard work to do for Newgarden. But three of the next four races are at clear Newgarden strongholds.
Rossi's battle to maintain rekindled form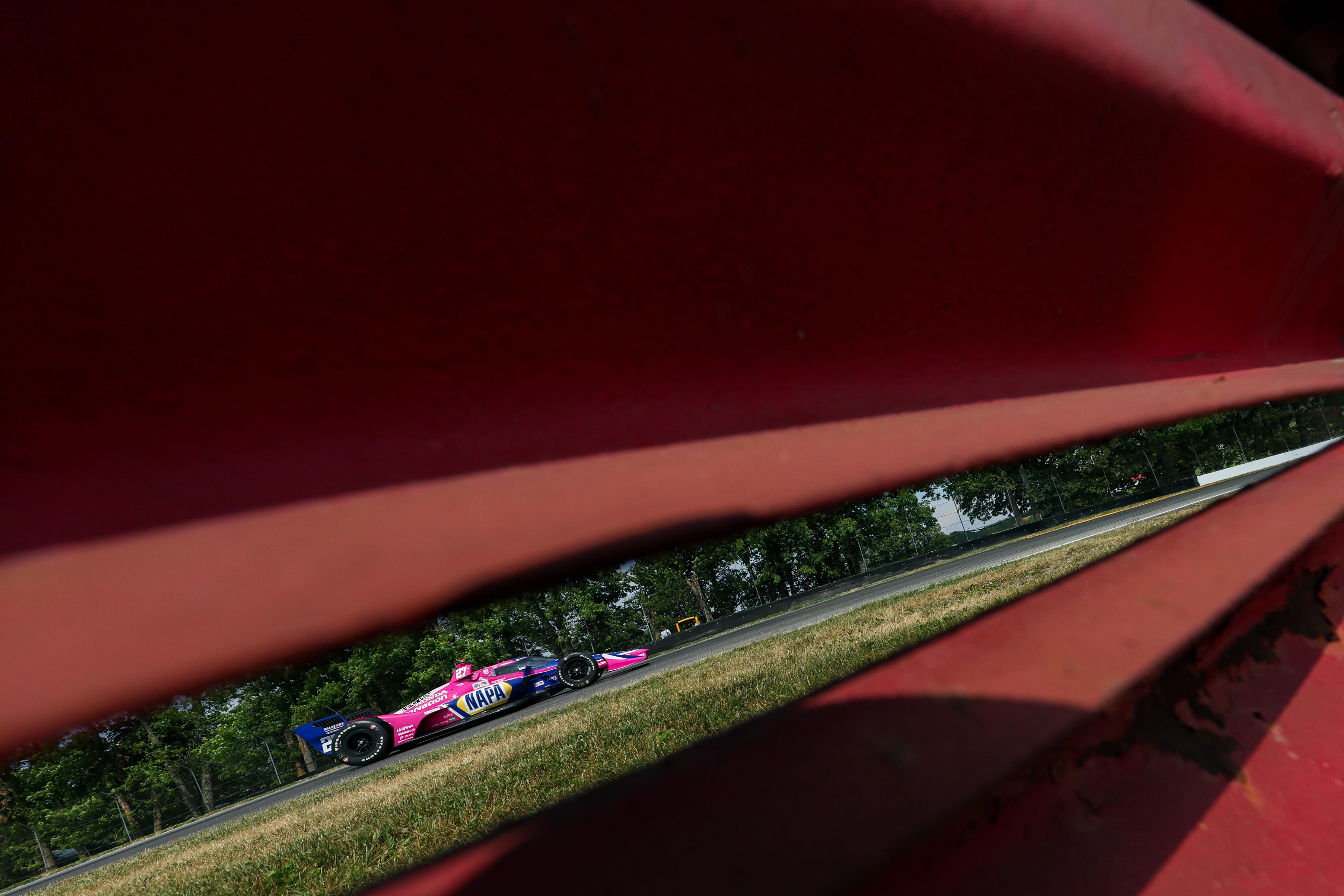 Rossi could match his best post-aeroscreen run of form with a fourth top five in a row at Mid-Ohio, and he has a good record there having been in the top five in the last three races even amid his two-year struggle for top performance.
His stunning drive in Detroit and podium at Road America have set him up well and Andretti Autosport has been good recently at this venue.
Iowa has been a place he and his ex-Newgarden engineer Jeremy Milless have struggled, but the other races coming up still offer a chance for Rossi to make a play for a top five championship finish, with a bit of luck going his way also.
That'd be a nice way to see out his time at Andretti before moving to McLaren.
Rosenqvist can make himself invaluable in IndyCar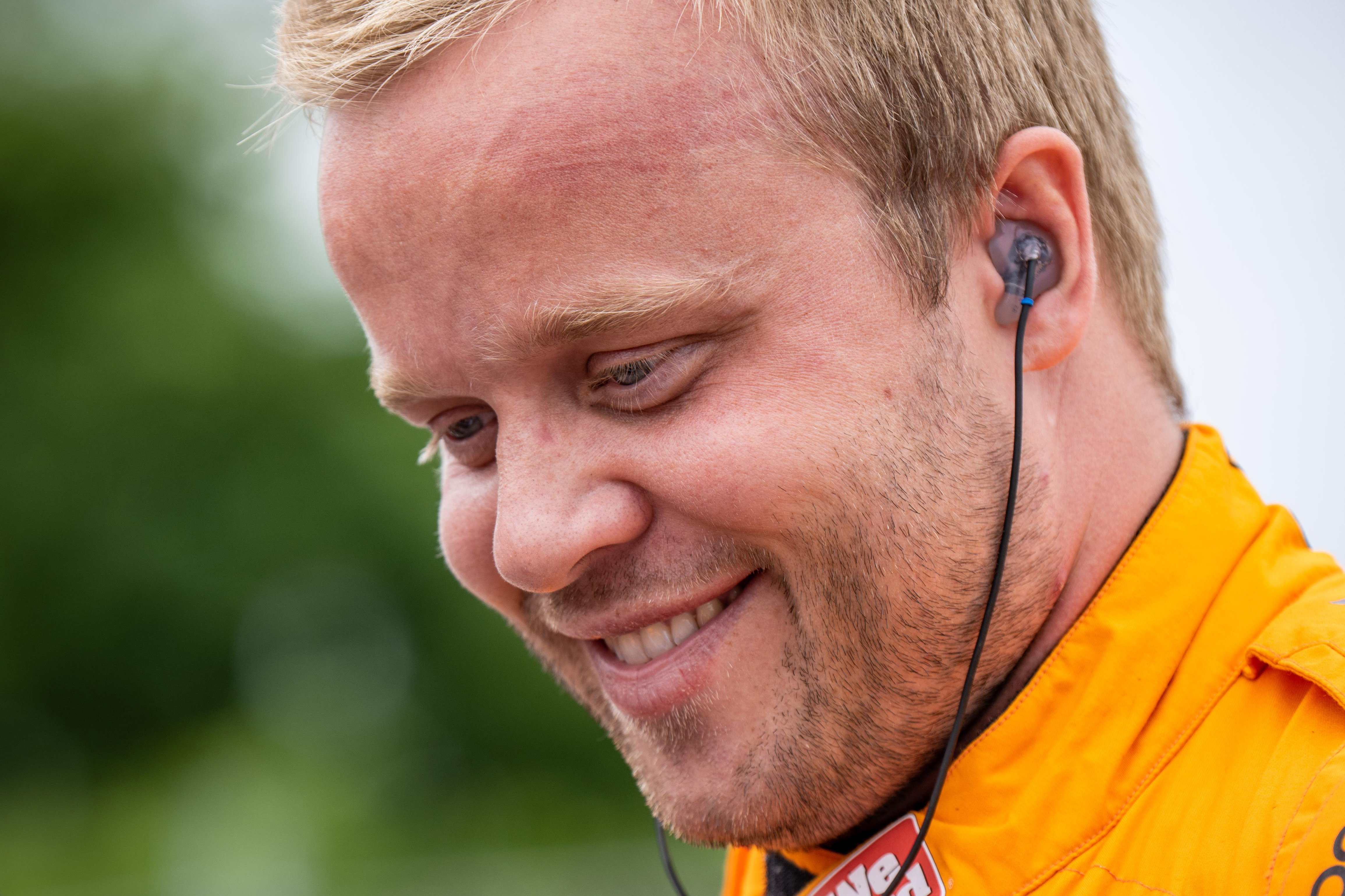 McLaren has the best of problems right now.
It knows it wants Felix Rosenqvist and it has signed him to a long-term contract to reflect that, but his recent form in IndyCar has soured what looked to be the original plan of moving him over to Formula E to spearhead McLaren's new entry there.
With the 2023 Formula E season effectively starting later this year (with testing before a January '23 kick-off) his future will be decided in the next month, amid this gaggle of IndyCar races.
If he continues the run of top 10s – standing at a series-high four – and with McLaren having few other options on the table, despite Zak Brown's best dreams having made passes at Ganassi duo Alex Palou and Scott Dixon it may have no choice to keep Rosenqvist in the team or go for a junior or one of the few remaining veterans on the market.
With a good run from here, you'd really find it hard to believe it can afford to move Rosenqvist on from IndyCar, and his chosen option would be to stay Stateside.
Palou and O'Ward need big race(s)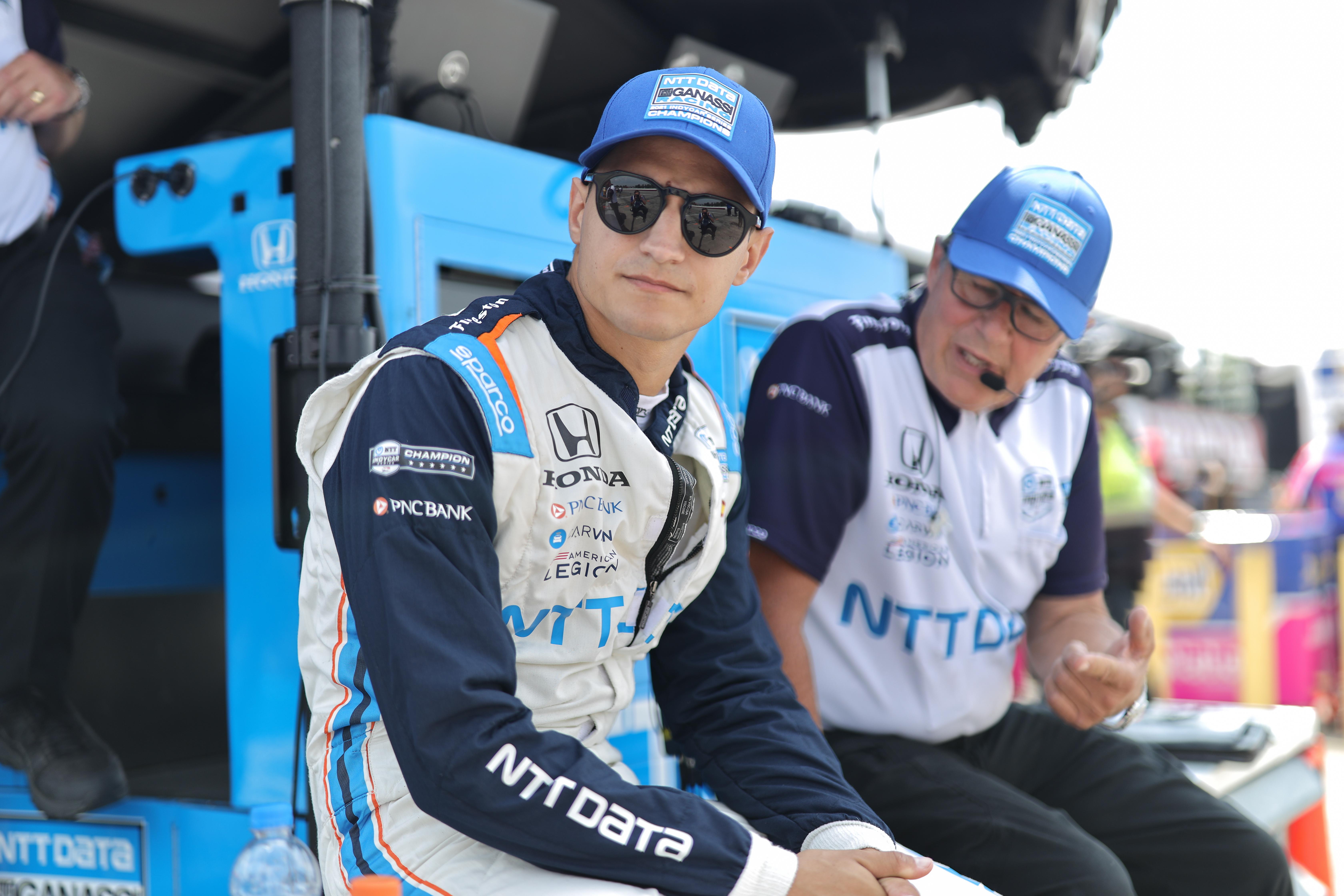 After Road America three weeks ago, reigning champion Alex Palou (contact with Marcus Ericsson) and Pato O'Ward (engine trouble) both need big results to get back in proper championship contention.
O'Ward has a win this year – at Barber – but hasn't gone more than two races before a finish outside of the top 18 this year, so desperately needs to capitalise on an improving McLaren set-up, which is now adapting well to drivability upgrades from Chevrolet as well as benefiting from its hard off-season work.
Palou is yet to win a race in his title defence so that's mission number one for the Spaniard who has been consistent but has made a rare error at the Indianapolis road course when he spun off in the wet. He arguably could have avoided retirement at Road America had he been more aware and reactive to Ericsson's advances.
Still, he always feels like he's in the hunt and a result or two his way could swing things, especially when he's statistically the second best qualifier in the series behind Dixon.
Both drivers have potentially tricky tracks in the upcoming run. They'll be making their Toronto IndyCar debuts (though O'Ward won there in Indy Lights) and they struggled in the May event at the Indy road course. But they have so much upside you feel they have more to say in the title battle.
Rahal faces a huge test of its 'turnaround'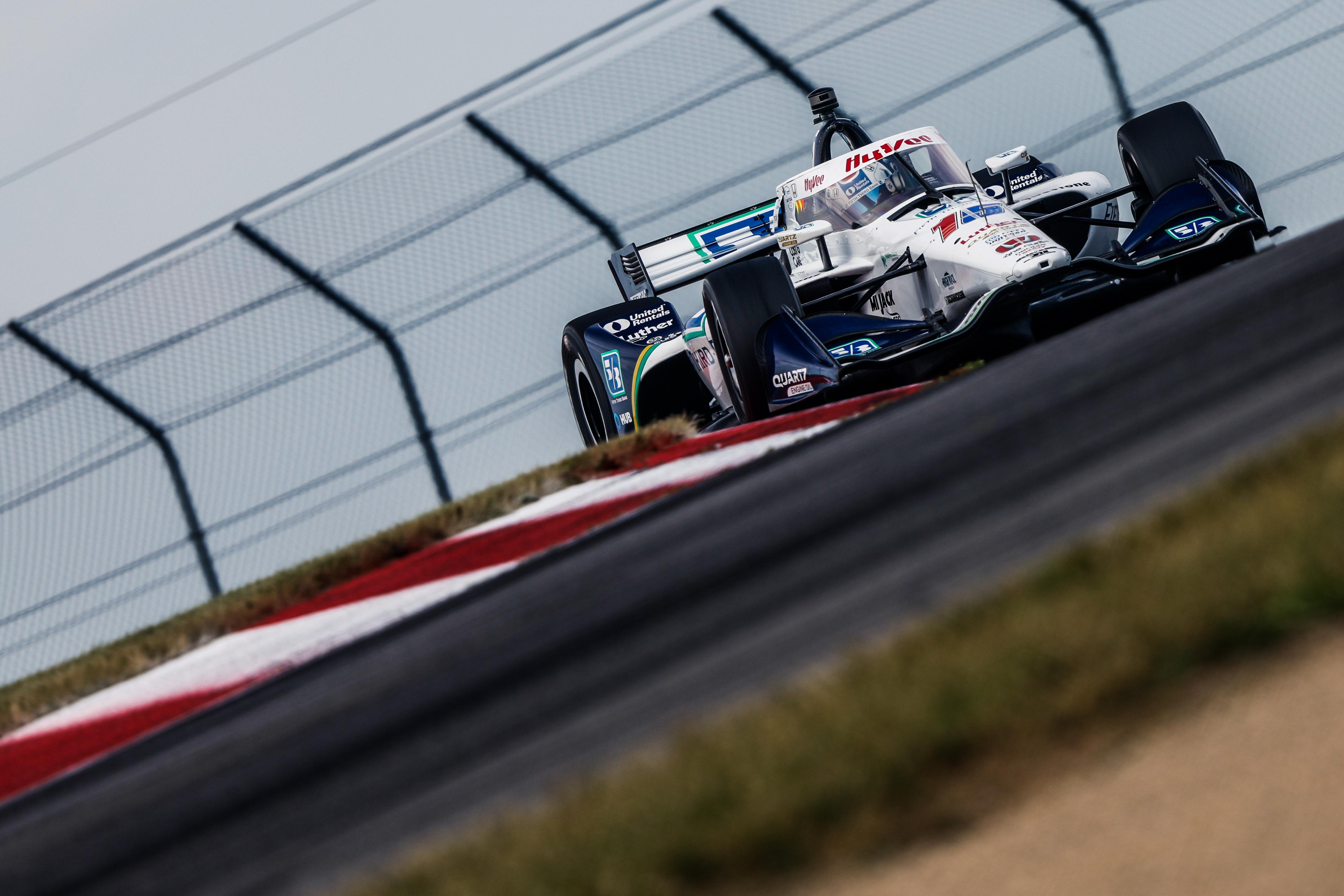 Rahal Letterman Lanigan visits one of its team co-owner Bobby Rahal's favourite tracks this weekend on a mission.
It's been a really poor start to the season for the team that had the best average finish across its two and a half cars (two full-time, one part-time) of the big teams last year, but expanding to three cars full-time has really hurt its performance.
There were signs of that looking up with a double top 10 at Road America – its drivers Graham Rahal, Jack Harvey and Christian Lundgaard were certainly buoyed – going into a Mid-Ohio race where it got all three cars in the top 10 last year.
It's hard to believe the expansion to three cars alone is the only cause of this Rahal stuttering form, but it has intelligent people and some good drivers to work with. It's just taking time, and in a series where you don't get much testing or anywhere to hide when things are so competitive on track.
As well as Mid-Ohio, Iowa's produced some good results for the squad too, so it'll be hopeful.
Dixon needs to avoid more mistakes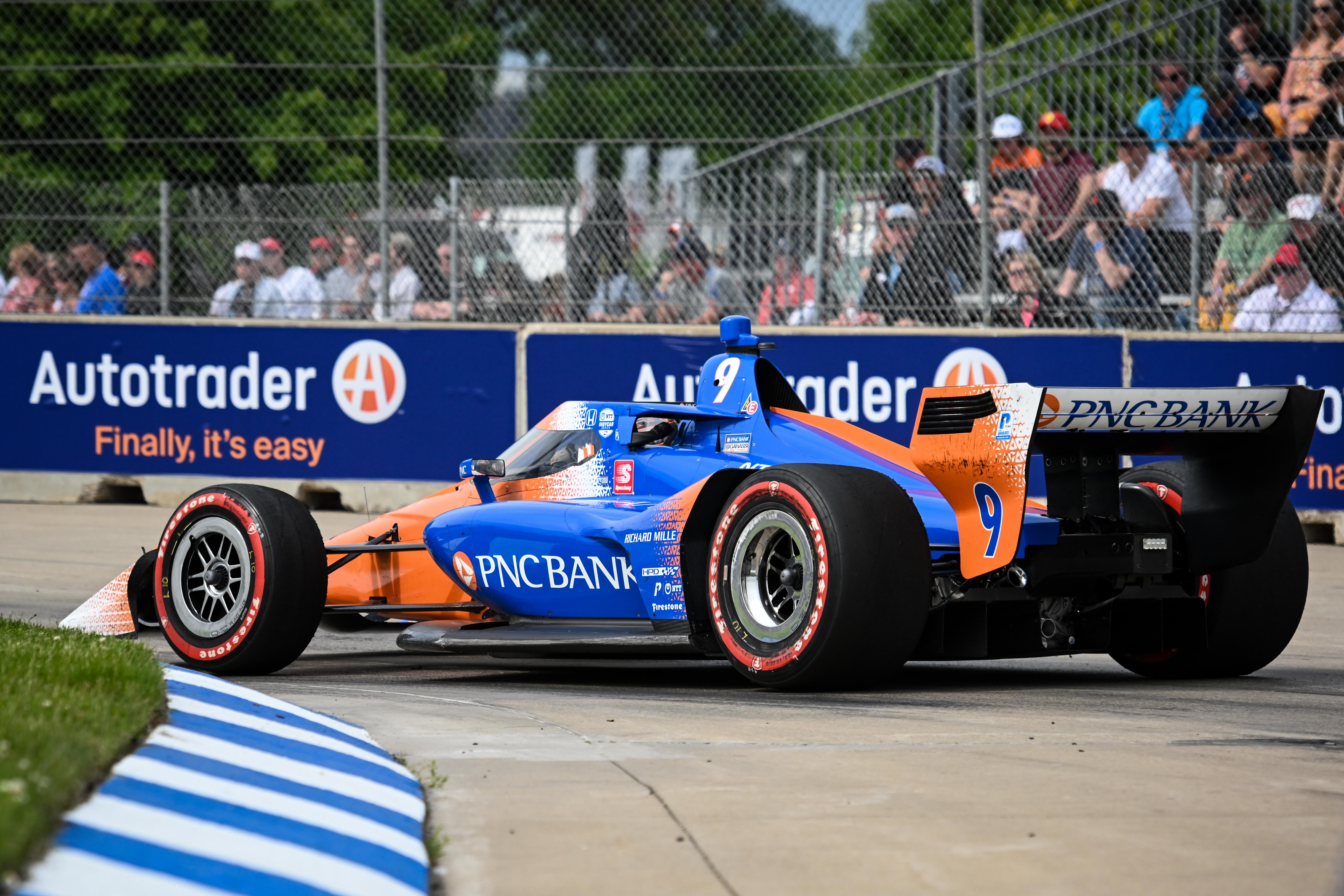 After distancing himself from rumours of a move to McLaren that would offer him a drive and a future management role, rebuffing any retirement talk with the admission: "I don't see anything changing in what I'm doing currently for the next five years at least" – Scott Dixon's determined to make things work where he is at Ganassi.
Too many times this season he feels he and his Ganassi team have made massive set-up changes or gambles that have cost them and the personnel for the team has swapped around in the early part of the season. Still, now we approach one of his best tracks at a time Dixon's desperate for the first win of 2022.
If anything, it would help at least soothe the burn of losing another Indianapolis 500 win – this time through an unpleasant personal mistake of not getting the car slowed down and committing a speeding penalty in the pits – but such errors are rare and you do feel it's a matter of time before this #9 team hooks things up.
Some whispers have diagnosed this messy run as being the beginning of the end for Scott Dixon the IndyCar dominator, but in actual fact he's performing at an extremely high level still and every year it gets harder to win in this series.
I feel a big performance is coming up soon that will silence those doubters and prove that Dixon's still capable and lethal, especially if he gets close enough to rally for the title.
Don't ever rule him out.
Where's the silly season at?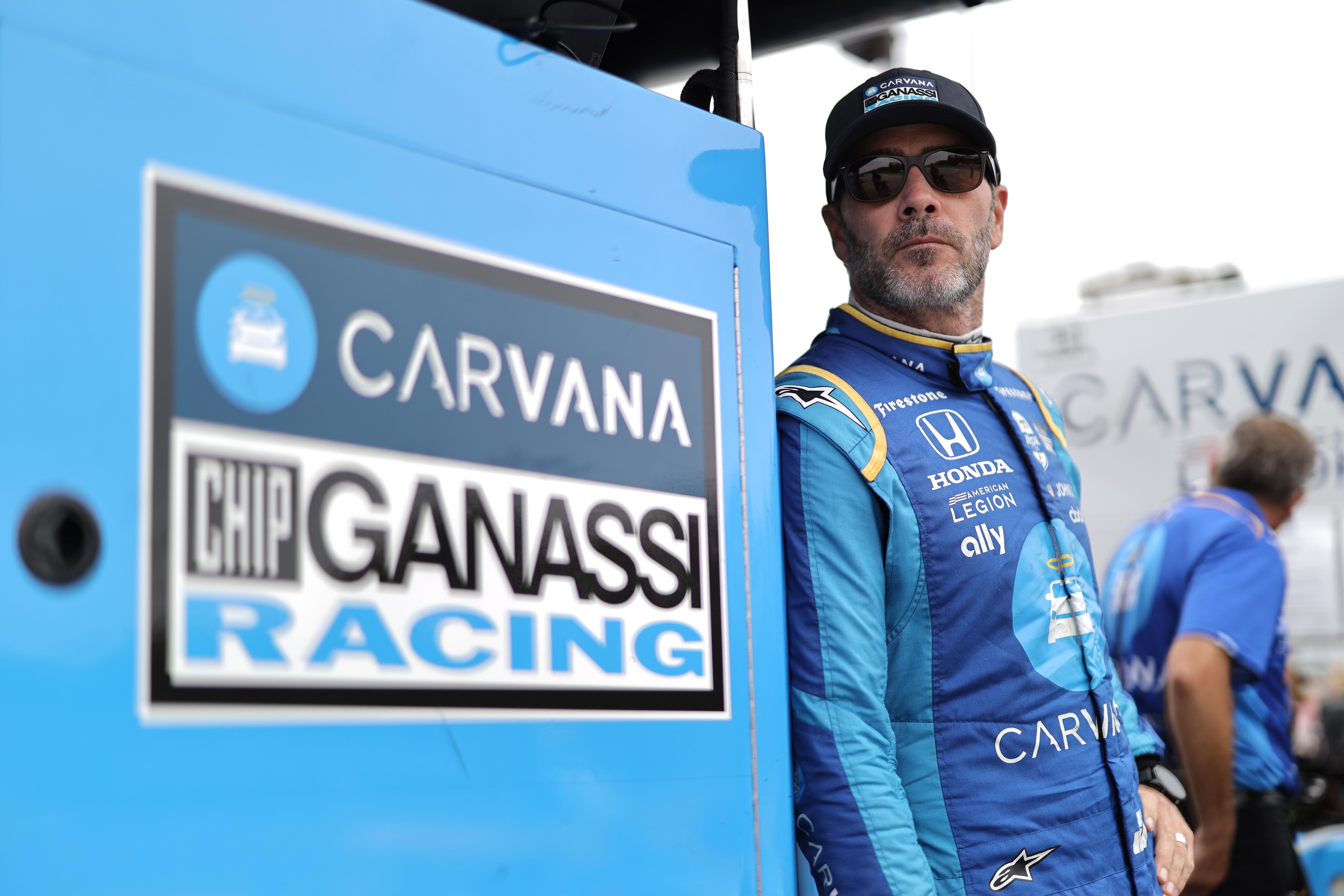 It looks like Penske and Ganassi have signed or are in the process of signing the same drivers for next year, so don't expect any change there.
Jimmie Johnson was the one driver who could have been a change for Ganassi, but while early silly season rumour had linked him to an oval-only deal, he looks set to remain full time.
We already know current AJ Foyt Racing driver Kyle Kirkwood will join Andretti with the rest of its line-up staying the same, and Alexander Rossi joins Pato O'Ward at McLaren as it expands to three full-time cars.
The next pin to fall is Rosenqvist and whether he'll stay in IndyCar or move to Formula E.
I think it'll be IndyCar, because while McLaren has veteran or young options coming up the ladder in Europe for Formula E, there are not any obvious options as good as Rosenqvist in IndyCar, a nuanced series that even Rosenqvist has taken time to adapt to. Look at the current points leader for that, too.
Rinus VeeKay seems the only likely alternative choice but his awful run in May just as Rosenqvist hit form must have instilled doubts in the McLaren management. VeeKay's likely to stay at Ed Carpenter, which will try to expand to three cars to include Paretta Autosport but that might still be on a part-time basis in reality next year unless more funding is found.
Elsewhere, Rahal Letterman Lanigan is set with its three drivers and the only change likely at Dale Coyne is whether co-entrant HMD can promote Linus Lundqvist who is currently leading the Indy Lights championship for that team.
Juncos Hollinger Racing is set with Callum Ilott and is evaluating drivers for a proposed second seat. Lundqvist's Indy Lights team-mate Benjamin Pedersen tested and was fastest of that small test at Sebring earlier this week for JHR. Ryan Hunter-Reay has been working with Ilott on the team, and Spencer Pigot is another driver who could make an IndyCar return in the second car.
Foyt is an uncertain situation. Dalton Kellett funds his entry so controls his own destiny, while whether it has two or three cars is down to securing sponsorship. It has criticised its current sponsor ROKiT over funding issues of its third car which has left the future of that car in 2022 even in doubt.
One place it could gain is from a partnership with Cusick Motorsport which has run the last two Indy 500s. Team owner Don Cusick has been vocal about wanting to go full time with driver Stefan Wilson.
Ericsson and Power shouldn't feel like underdogs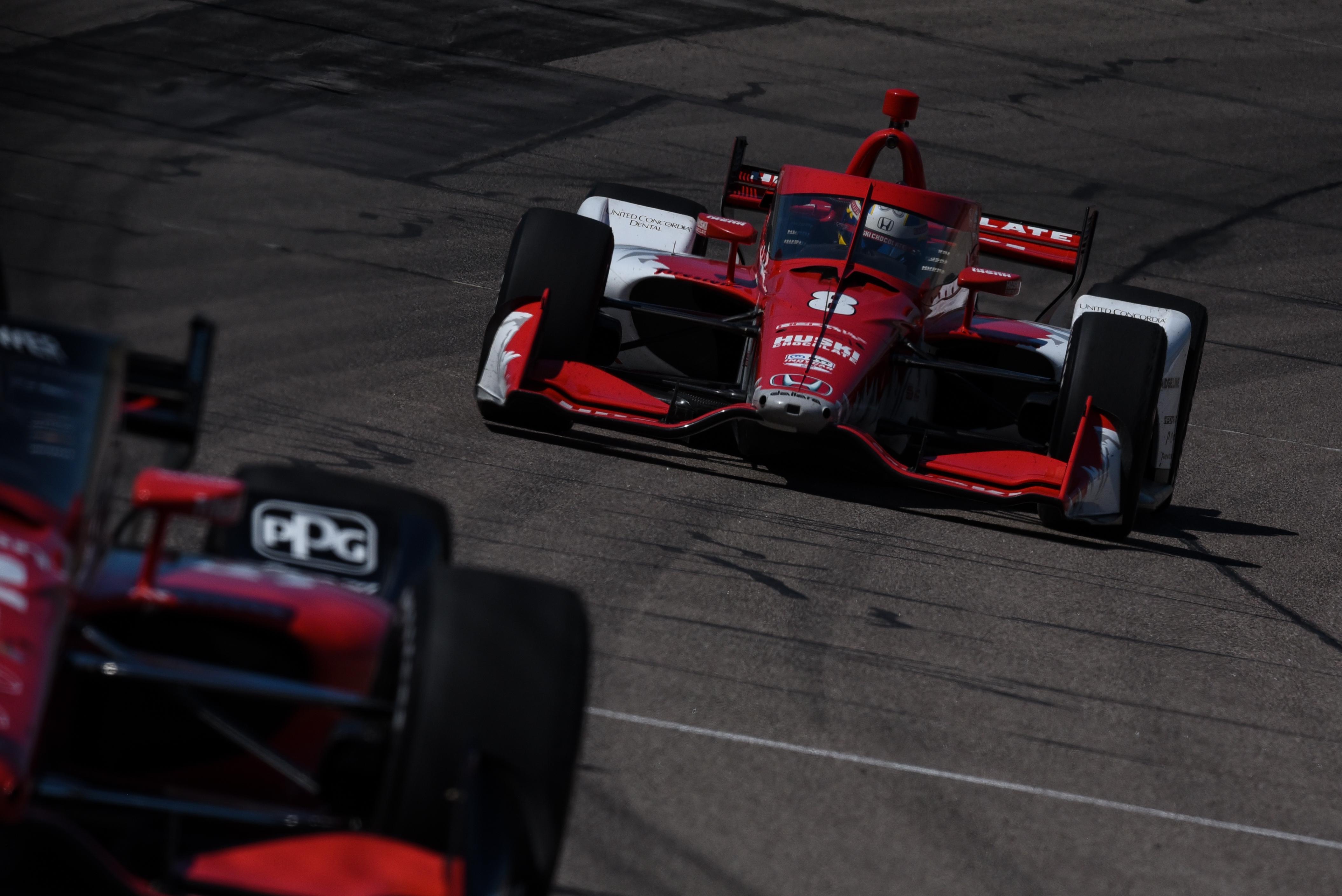 It seems almost insincere to even point that fact out given they're currently 1-2 in the points, but Marcus Ericsson is constantly overlooked and Will Power hasn't been in the midst of a title fight for a while.
Ericsson has been among IndyCar's best scorers since Detroit last year, he's won the Indy 500 and there's a good run of tracks for him to finish the year including Mid-Ohio where he was second last year and Nashville where he won. Two more wins and a consistent end to the year would likely earn him the title, but there's plenty of competition.
Power has the best average finish per race of anyone, almost one spit higher than the next driver, which is Ericsson of course. More reason to respect these two and take them seriously.
Having approached 2022 with a 'don't worry about things you can't control' mindset has unlocked a new level from Power, who now seems impossible to throw off his game in the face of any adversity.
Inconsistency has thwarted recent title bids but this one feels different.
2024 engines
The first on-track test of the 2024 IndyCar 2.4-litres with the hybrids attached was delayed early last month. The Race understands there were two alternative dates and that manufacturer and series are working through supply issues to make those dates.
The race coming up on the Indianapolis road course would be perfect timing either side to get the new unit running with the hybrid mated on track for the first time.
Next year's calendar
Penske Entertainment Corp president and CEO Mark Miles told The Race that the same venues are likely to remain on the calendar for next year.
Where IndyCar will be working hard is to avoid clashes with Formula 1, NASCAR and especially the IMSA SportsCar Championship where possible.
Sportscar racing's impending renaissance down to a new rules package means plenty of manufacturer backing, and the warning that clashing an IndyCar race with it might force drivers into difficult decisions on where to race.
Just look at the World Endurance Championship and Formula E as an example of that.
Miles did tell The Race of IndyCar's interest in promoting races which could open up new events or improve current ones in the future. That's a big part of its strategy at the moment.