The ROKiT Triple Crown concludes at Le Mans this weekend, with all three The Race All-Star Series championship titles extremely close going into the decider.
Several of the key competitors arrive with very recent Le Mans mileage behind them, having competed in various esports events using the Circuit de la Sarthe in a packed June of simracing.
On June 6-7, the Virtual Endurance Championship held its final round with a 24-hour race at Le Mans on rFactor 2.
The winning team was Singularity Racing, with two of the drivers being Jordy Zwiers and Yuri Kasdorp who are both in the Sim Masters' championship – with Kasdorp only eight points off the top.
What. A. Weekend.

It's victory for us in the @rf2VEC 24 Hours of Le Mans, not only overall, but also a victory in the LMP2 Championship.

Though to many of us, a win at Le Mans is it's own championship#SNGARMY #VECLM24 pic.twitter.com/lG6quFgc1g

— Singularity Racing 🏎️ (@RacingSNG) June 8, 2020
Third overall was Triple A Esports with Risto Kappet and winner of the first All-Star Cup camapign Erhan Jajovski.
Meanwhile, Alen Terzic was one of three drivers in the winning LMP2 car and Jan von der Heyde, who's currently second in the Sim Masters championship, won in the GTE category.
A significant number of the drivers in the Sim Masters series took part in the VEC 24 Hours of Le Mans, although Sim Masters championship leader Liam de Waal was not one of them.
A week later, on June 13-14, a total of 38 drivers from the All-Star Series participated in the official ACO Virtual 24 Hours of Le Mans, also run on rFactor 2.
Of the 38 drivers, 13 are from the Pro Cup, 17 hail from the Sim Masters category, and even eight Legends Trophy drivers were present.
The most successful were real-world pro Tom Dillmann and simracer Jernej Simoncic, who were a part of the ByKolles – Burst Esport crew that finished second overall and only 17 seconds behind the eventual winners.
Von der Heyde was in the same team as Jenson Button, the pair finishing ninth overall with the Team Rocket Zansho team.
Button was the highest-placed Legends Trophy driver, with the next best performing Legend in LMP being Fernando Alonso, although he was the victim of a glitch early on in the race that harmed his running and caused the Allinsports' team to temporarily retire from the race.
Once Alonso returned to the race, he didn't lack speed as his best laptime was better than what most of the simracers could manage – he was the ninth-fastest driver overall over one lap.
Alonso currently leads the Legends Trophy championship, but Juan Pablo Montoya is only three points back and he also took part in the Virtual 24 Hours of Le Mans.
However, he was significantly off Alonso's pace, setting a fastest lap time 3.3s slower than Alonso's best effort.
Kevin Siggy and Kasdorp, both Sim Masters drivers, were among the very few that bettered Alonso's fastest laptime and were second- and third-quickest overall.
Real-world racing driver Mike Epps, whose virtual driving talents earned him a place in the Sim Masters series, also outpaced Alonso's best effort.
In GTE, simracer Manuel Biancolilla was a part of the Aston Martin Racing team that finished second in class, while Kappet and Jajovski helped R8G Esports to third.
The number 98 Aston Martin Racing entry, which had Pro Cup driver Ross Gunn and Legends Trophy entrant Darren Turner in it, came home 10th in class.
Over a single lap though it was simracer Terzic who was the second fastest driver in GTE and 0.9 seconds quicker than the next fastest of the All-Star contingent, Jajovski.
All of the top four drivers in the current Pro Cup championship standings took part in the Virtual 24 Hours of Le Mans.
Beyond runner-up Dillmann, Yifei Ye finished sixth overall with #03 Rebellion Williams Esports (below), while Job van Uitert had a much less fruitful race as his team finished 24th.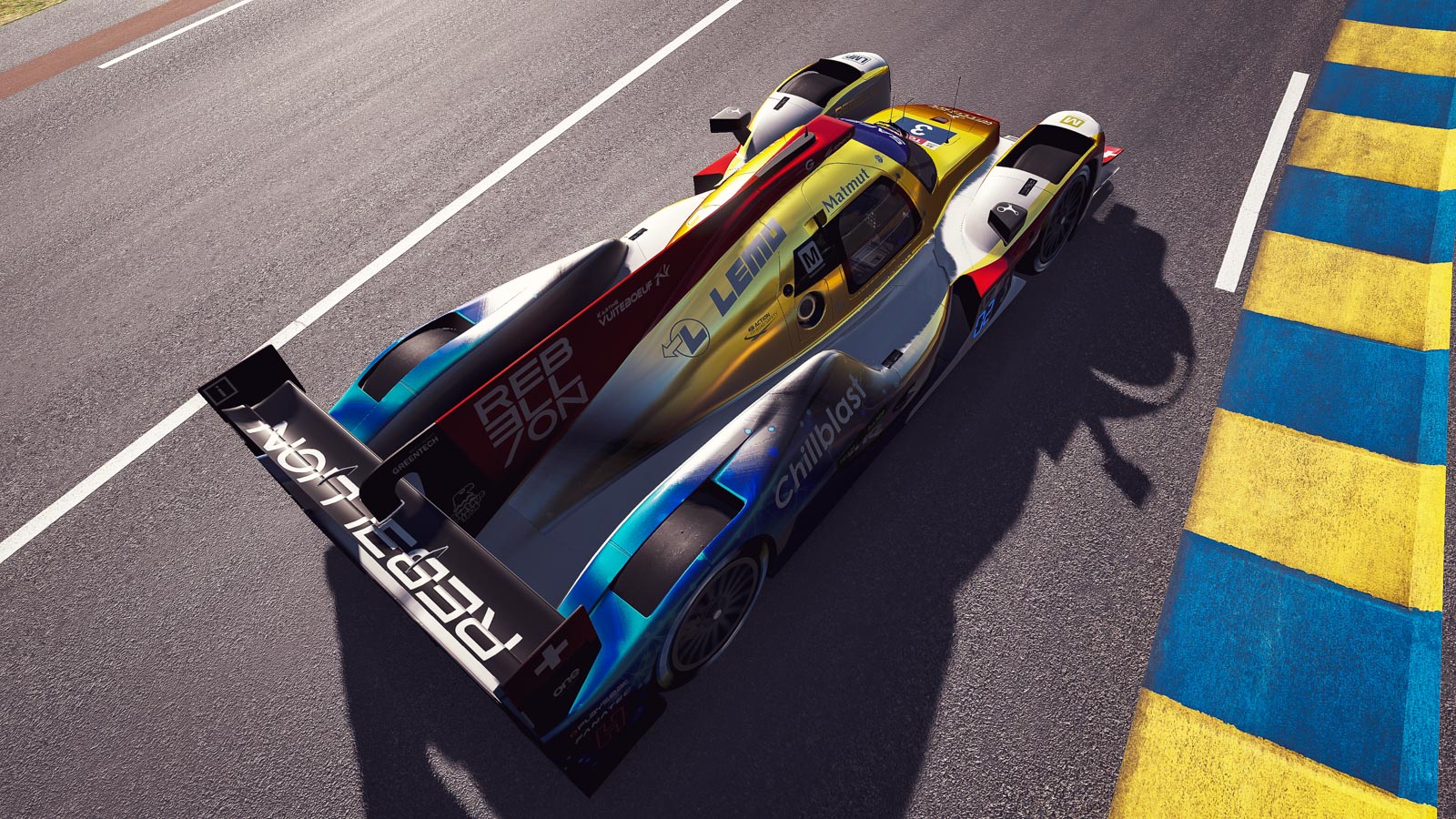 Agustin Canapino, who comes into the final round of the All-Star Triple Crown special as the Pro Cup championship leader, has taken part in two 24 Hour of Le Mans esports events recently.
He was a part of the #13 Rebellion Williams Esports team that finished third overall and was running in second place before being caught up and passed by the ByKolles – Burst Esport team in their late race dash.
On top of that, Canapino also took part in the iRacing 24 Hours of Le Mans.
Unlike other Pro Cup drivers, including Adam Christodoulou, Canapino raced in the prestigious top split.
Going up against many of iRacing's finest, Canapino finished third in the GTE category with the MAHLE Racing Team.
He therefore beat R8G Esports, which was fourth in class, with a line-up that included Sim Masters competitor Thibault Cazaubon (along with F1 driver Romain Grosjean).
Cazaubon is down in 33rd in his championship, whereas Canapino's extra racing hours at the Circuit de la Sarthe could very well play a role in the title battle.
No driver in any of the championships is able to complete the virtual Triple Crown within the season, although Alonso has an virtual Indy win from the previous campaign to go with his triumph in the Monaco opener – which means he could complete a Legends Trophy Triple Crown of sorts at Le Mans.
The Le Mans finale of the All-Star season will be broadcast this Saturday starting with 4pm GMT. Tune in on The Race, our YouTube channel, ESPN in the US and Eurosport in the UK.