The penultimate round of the 2022 Formula E season will likely be remembered for deciding the fate of the drivers' championship.
Stoffel Vandoorne raced into a 36-point lead while his three closest title rivals managed just one points finish between them across the pair of London E-Prixs.
So it's no surprise the title contenders are front and centre of Sam Smith's picks for the winners and losers out of the weekend – as well as some drivers who earned long-awaited breakthroughs.
Winners
Jake Dennis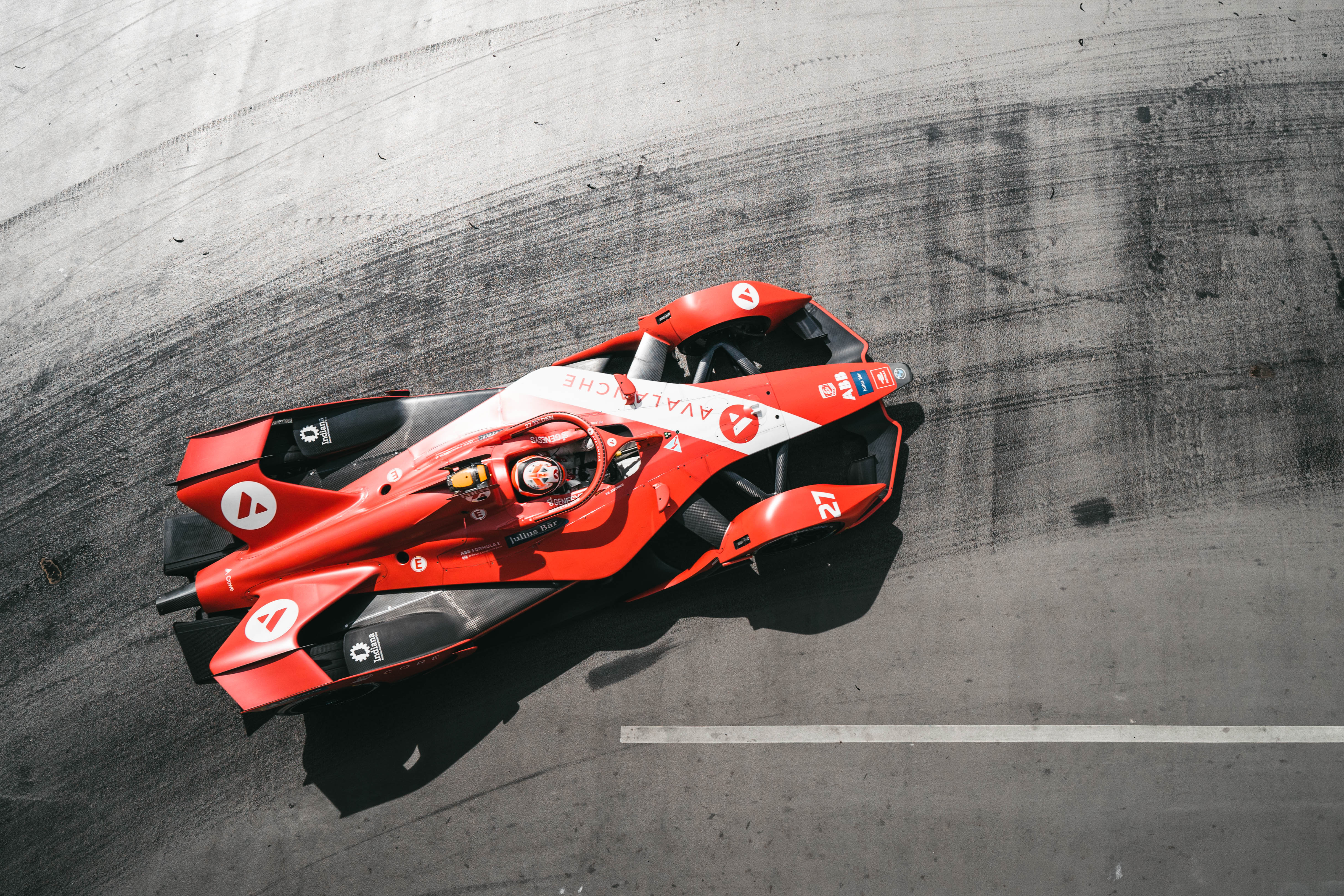 What another weekend on home soil for the undisputed King of the East End.
Not even Dennis, who was cool on his chances of reprising his 2021 heroics pre-Saturday, saw his outrageous pace and control coming last weekend.
The high grip surface of the vast majority of the ExCeL Arena suited Dennis' and the BMW's style nicely and it was almost a plug-in and play return to the track where he took his second Formula E success last year.
While his Saturday success was textbook, achieving a rare triple-crown of pole, fastest lap and win, Dennis' Sunday was all the more taxing.
The three hits of attack boost tossed an extra challenge into the strategy hot-pot and Andretti got slightly out-foxed as di Grassi was able to use superior pace and a slight energy advantage to make it count.
But a second place to sign off a 51-point haul, 12 more than he'd acquired in the previous 12 races was a staggering effort and further vindication as to why Andretti rightly covets its star performer so preciously.
Lucas di Grassi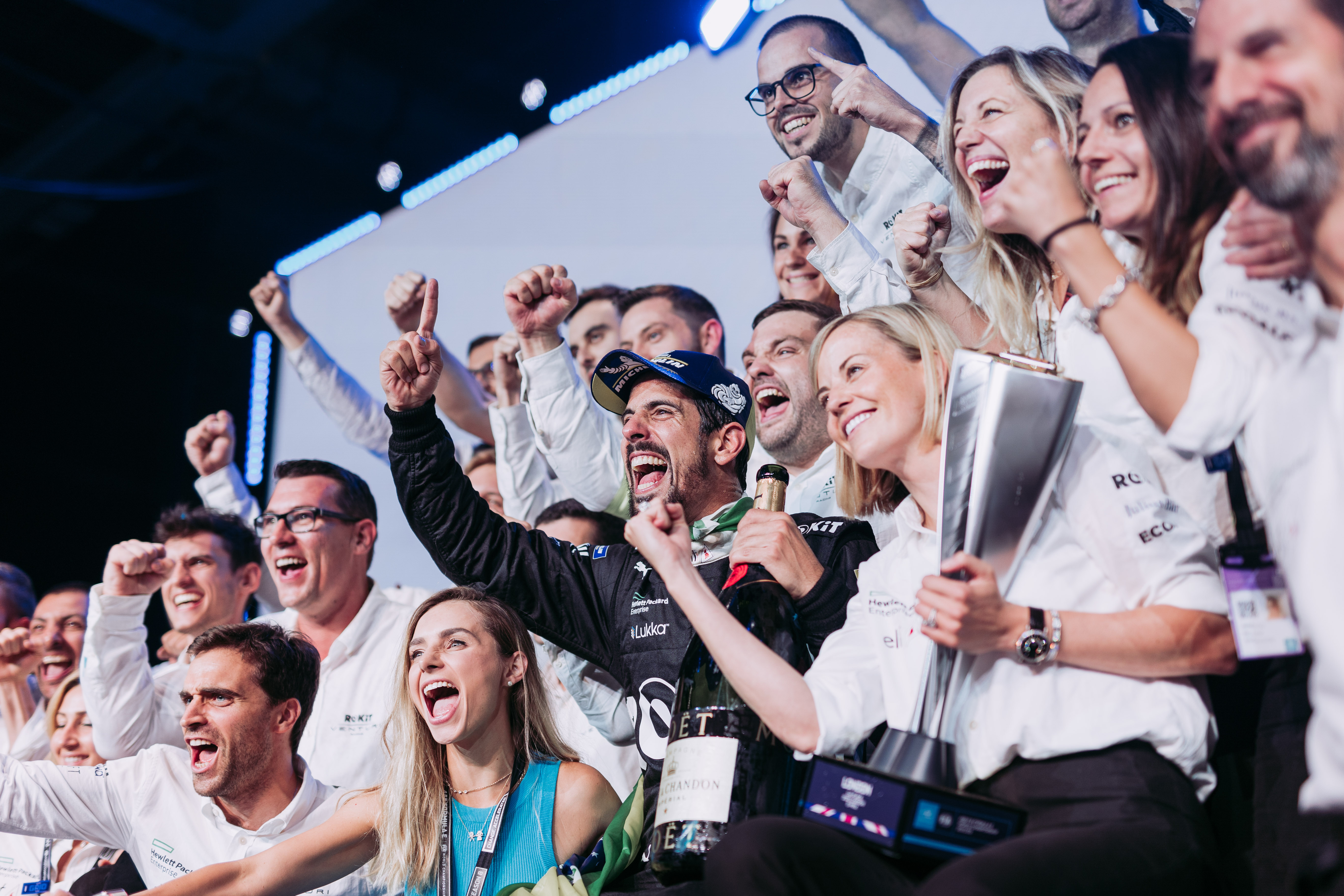 Di Grassi did the most di Grassi thing in London last weekend. He channelled a perceived injustice and the subsidiary anger into an epic performance that notched up a 13th Formula E win to join former nemesis Sebastien Buemi on the all-time winners' list.
After having his qualifying times deleted and being forced to start from the back of the grid on Saturday the ROKiT Venturi driver grabbed a few points in a thrill ride of a race from the back.
A day later the channelling came with a flourish as he backed up another excellent qualifying with an initial stalk of what at one stage appeared to be an imperious Dennis.
Di Grassi and his engineer Cyril Blais found "a good compromise with the car set up that paid major dividends when Dennis started to lose a little bit of the Velcro-like grip he had been playing with all weekends at ExCeL.
"From the second attack mode onwards, I think Jake started to slide a bit with the rears, I could feel that, and I was just trying to keep the pressure there," said di Grassi.
"The intention was not even to overtake just to stay close and mind the gap (right on the London city message!) and then try to gain position when we exchanged position during attack mode.
"That's precisely what happened, we had a very similar energy, and I knew—I suspected he would struggle with the third attack mode because the tyres and everybody's tyres by then were going down."
Di Grassi described how the superior vehicle dynamics seemed to hold a benefit for the Mercedes package.
"Here the track is slow, it's the slowest average of the year, but it's very energy dense on the tyres because of the grip level," he said.
"So, the tyres, the rear tyres are really hard, a bit like Berlin where you have the grip."
Before he cleared Dennis for the decisive move, di Grassi also had to factor in the charging de Vries who had the better energy management as the second phase of the race went on.
But when he struggled with a suspected broken damper he ceased to be a threat and with a few impressive push laps to create a gap to Dennis the race was won and di Grassi was back in the winner's circle for the first time in just under a year.
Stoffel Vandoorne
Vandoorne was the only real winner in the title stakes after a weekend that he described as one where he harvested some "really important points."
Saturday provided a podium with a shrewd second place behind Dennis but more crucially was the extension of his points advantage over a fourth placed Evans.
Sunday saw him revert back to his earlier season propensity for small errors in qualifying and he was left kicking himself again as he was forced to start 13th after a significant Turn 1 locking episode.
Before the race Vandoorne "wasn't expecting to have some points today because I was massively out of position" and had "thrown away my chances."
But in the grand scheme of things, it was a very good day again for the Monaco E-Prix winner who just about stayed true to his pre-race mantra of following through on his "objective to stay out of trouble."
"In the first lap I picked up some damage with Pascal (Wehrlein) and then Sam (Bird) hitting me as well, but the car felt pretty fine so once I got settled in it was about making the overtaking stick."
Vandoorne raced cleverly and with one eye on his prized and hard-won points advantage.
Aiming to stay as close as possible to Evans' Jaguar he mostly followed his friend and rival through.
"A lot of people got in trouble, got in contact, had to pit and we just managed to stay calm and collected to get some really good points again."
Points indeed appeared to at least semi-make prizes for Vandoorne and Mercedes EQ last weekend.
Sergio Sette Camara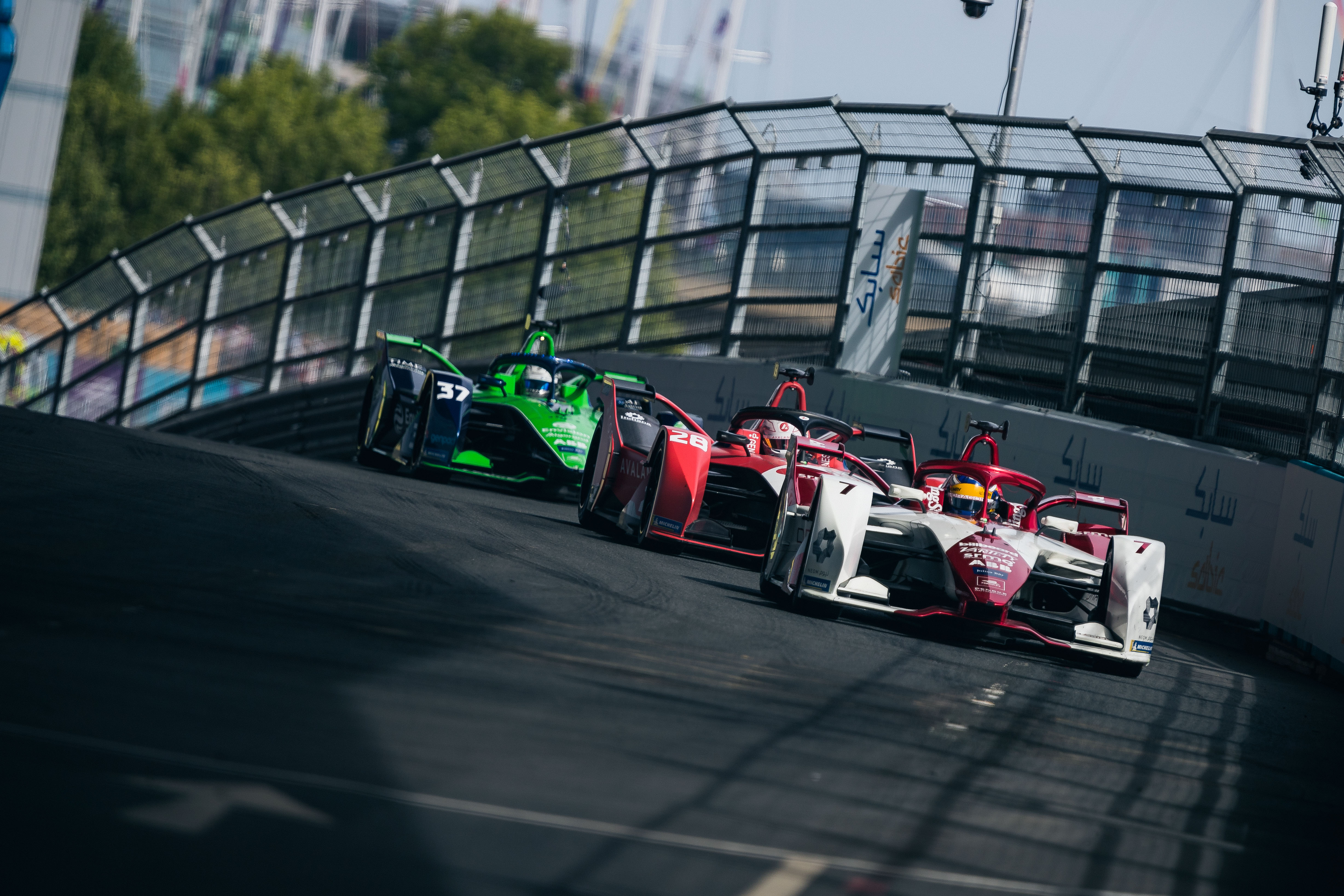 Dragon appeared in the 'losers' section in New York City and while it's tempting to double that up, ultimately the team did score its first points of the season on Sunday.
But equally, it could be unjust to put them in the winner's category too. That is because so much more was on offer for the Jay Penske-owned team in the one race this season where they knew a decent chance of scoring some strong points could be achieved.
But to do that you first need to finish the race so three non-classifications from four starts in London wasn't ideal.
It was a huge shame because, as Sette Camara told The Race on Saturday evening, the minimally resourced team is essentially on a giant hiding to not much at all this season.
But London offered something more yet this opportunity was spurned. Aside from Sette Camara and Giovinazzi's qualifying heroics on each day of the London E-Prixs, it was Sette Camara's drive from 18th to 9th which deserves the most praise.
This is because he did what many thought was the impossible, he scored genuine earned points in the Penske EV-5 on merit.
"We knew they were going to be solved [energy issues from Saturday]," Sette Camara told The Race.
"On lap one yesterday, the team realised what was wrong but we couldn't touch because the car was on track.
"It was just some values that were not correct and it compromised our energy systems.
"I was third, maybe I wouldn't have sustained third but fourth, fifth, sixth worst case. I don't think I would have ever dropped to ninth because I dropped to ninth already as a consequence of not driving efficiently with the energy because we didn't have the (automated lifting) beeps correctly."
Saturday's tragi-comedy mess was at least recovered to some extent by the Brazilian's Sunday performance in what realistically is, other than races of attrition, probably the team's only real hope of points in 2022.
Losers
Edoardo Mortara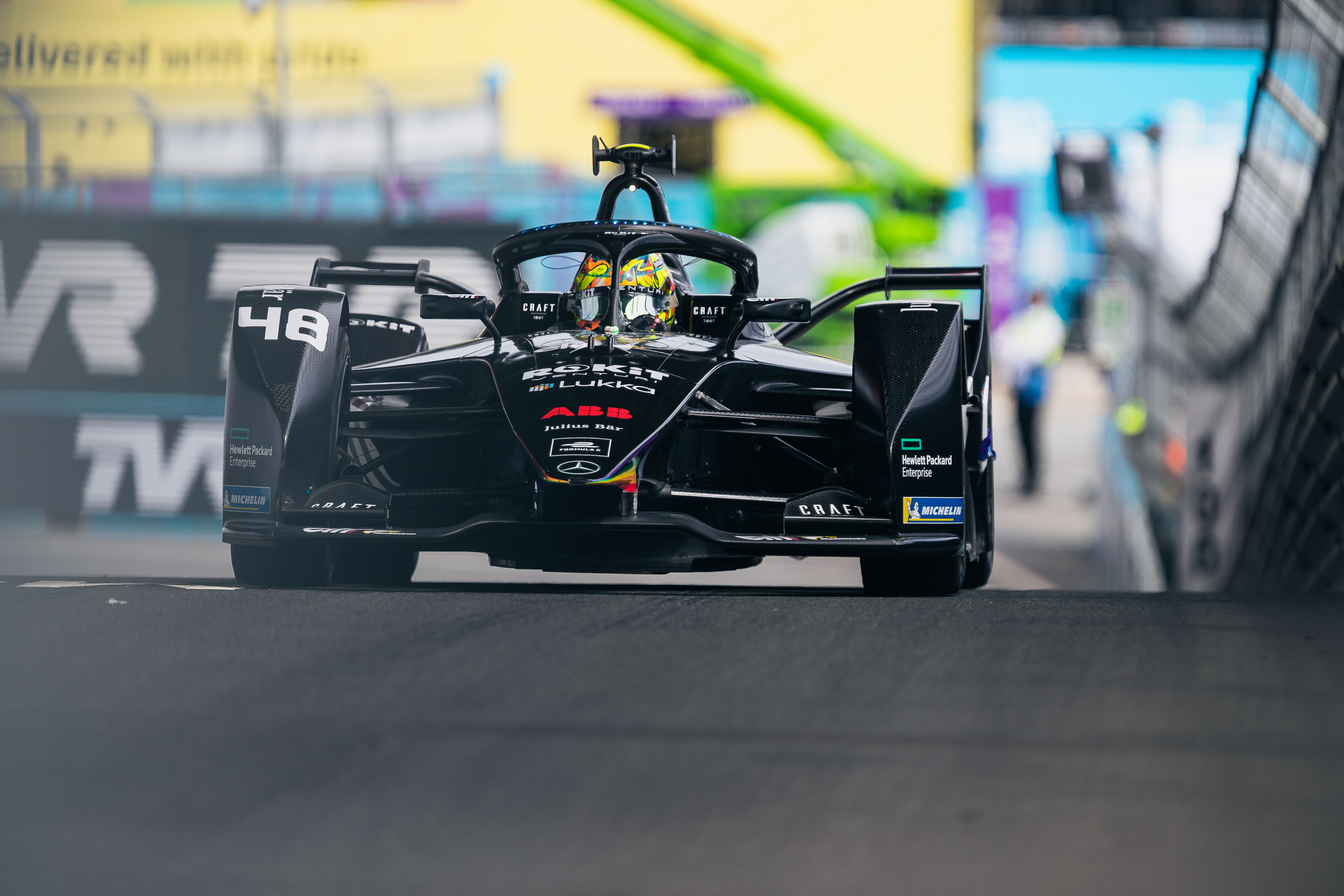 Where has the seamless and in control Edoardo Mortara of Berlin, Jakarta and Marrakesh gone?
In the last two events, he's been dragged under a sea of team and driver error interspersed with typical Formula E misfortune and frankly, he's drowned.
Five points from the last four races is a mortal fact in relation to a title challenge that just a month ago seemed locked and loaded.
Now 41 points away from Vandoorne it's all but over meaning that the huge hope and promise seemed to have drained out of him completely after an erratic weekend in London.
He got into a scrappy damage triggering first corner fight with Bird and da Costa on Saturday after a fluffed start, and then on Sunday he got a five-second penalty for ushering Max Guenther off at Turn 4.
That was communicated to him just before he spun off at T1 while attempting to pass Sam Bird as he was completing his attack mode strategy which saw him leave his three allotted hits much later than anyone else.
That was essentially the final nail for Mortara as he came in a completely dispirited and nondescript 13th.
Jean-Eric Vergne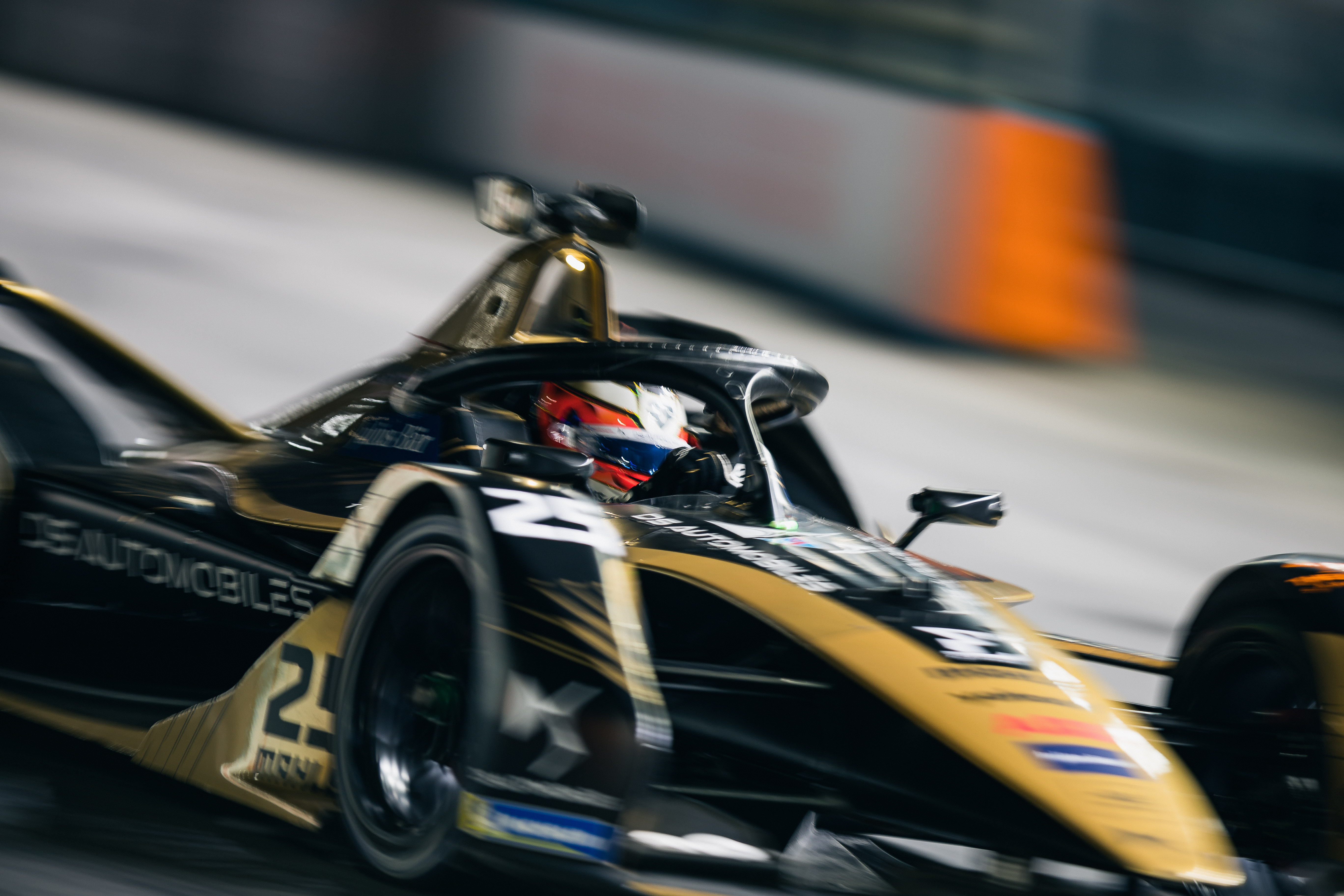 The Race alluded to Vergne being strangely out of sorts at the New York City E-Prix two weeks before the London double-headers.
This was, in some part at least, a legacy of his brutal juggling of the nascent Peugeot WEC programme, which kicked off between the Marrakesh and New York dates.
Mix in simulator work and the myriad of usual PR and media commitments and all of a sudden a host of new time and stress pressures emerge. Could it have been that all this contributed to Vergne's atypically meek capitulation to what at once had looked to be a promising title campaign?
That ultimately remains to be seen but it has certainly been a factor, combined with some wrong calls and some genuine wrong time and wrong place moments such as being in the line of fire of Oliver Rowland's Mahindra after he was hit by Oliver Askew's BMW.
The upshot of it all is that Vergne, although mathematically just still able to win the title, is now merely racing for pride. After that, he'll be back on the Peugeot testing and DS Gen3 treadmill meaning that the mental fatigue will probably barely dissipate as Gen2 blends into Gen3.
Mitch Evans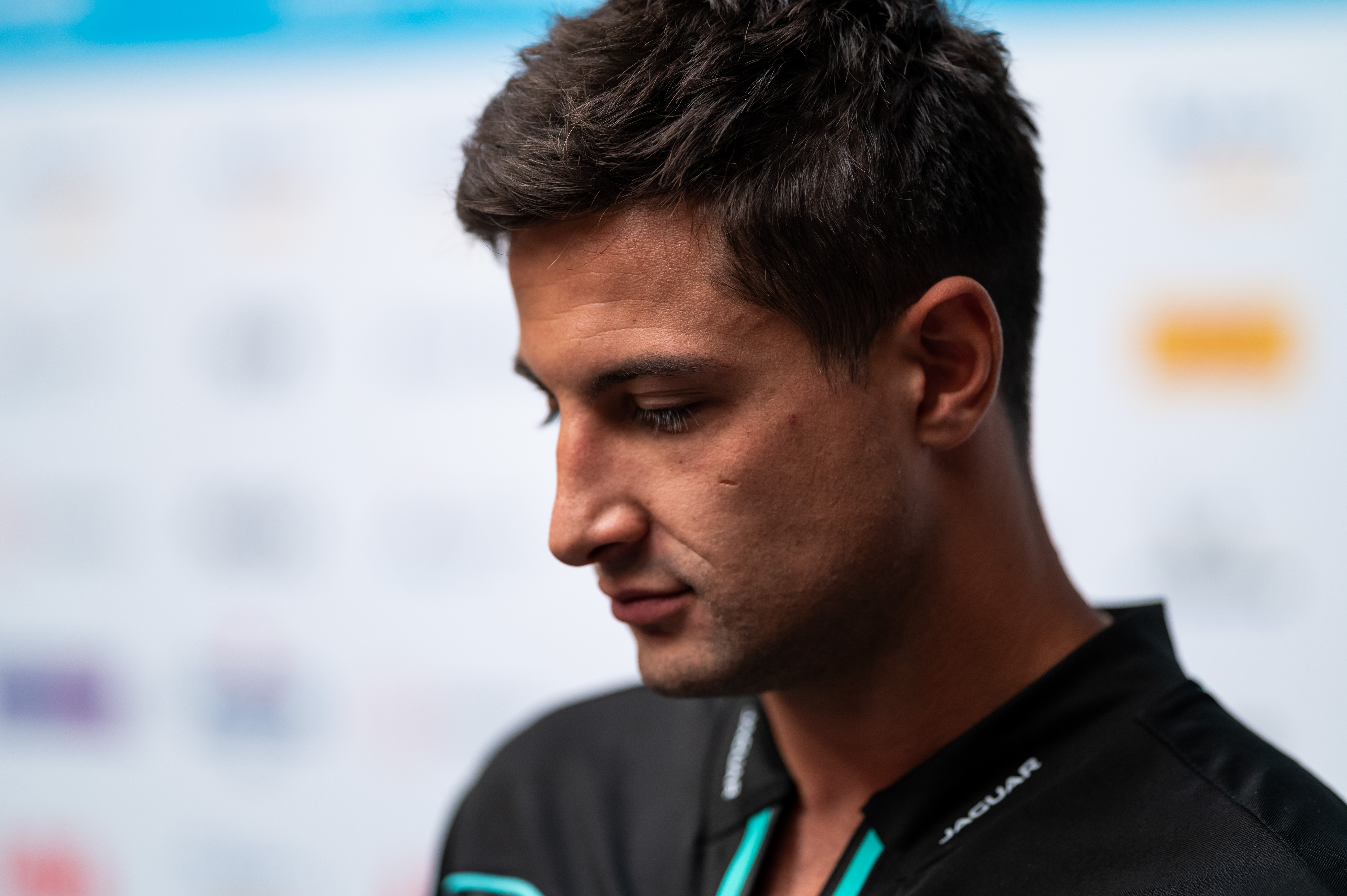 Mitch Evans typified large chunks of his season with two combative and well-judged displays in London that again evidenced his mighty race craft and ability to extract every scintilla of performance from his Jaguar I-Type 5.
But as those performances ultimately proffered a mere 10-points, a third of what was delivered by title leader Stoffel Vandoorne, it meant he and Jaguar probably lost-out terminally when it came to any notion of the Kiwi snatching the championship.
Evans was let down by reliability again at just the wrong time. But also, deep down he will beat himself up a little for errors in qualifying that have also contributed to what now looks like a very unlikely title challenge.
It was hard to shake off the feeling of deja vu outside the Jaguar TCS pit on Sunday evening as James Barclay emerged from a deflated post-race debrief.
Almost 12 months ago he had done the same with the word 'inverter' ringing in his ear but despite the obvious disappointment, Barclay remained relatively upbeat.
"It is painful but we're in the second year of the homologation so mechanically, for homologated parts, you can't change anything anyway," Barclay told The Race.
"In some ways, any fundamental issues are kind of carried through the whole era of this homologation period, that's the reality of the two-year window.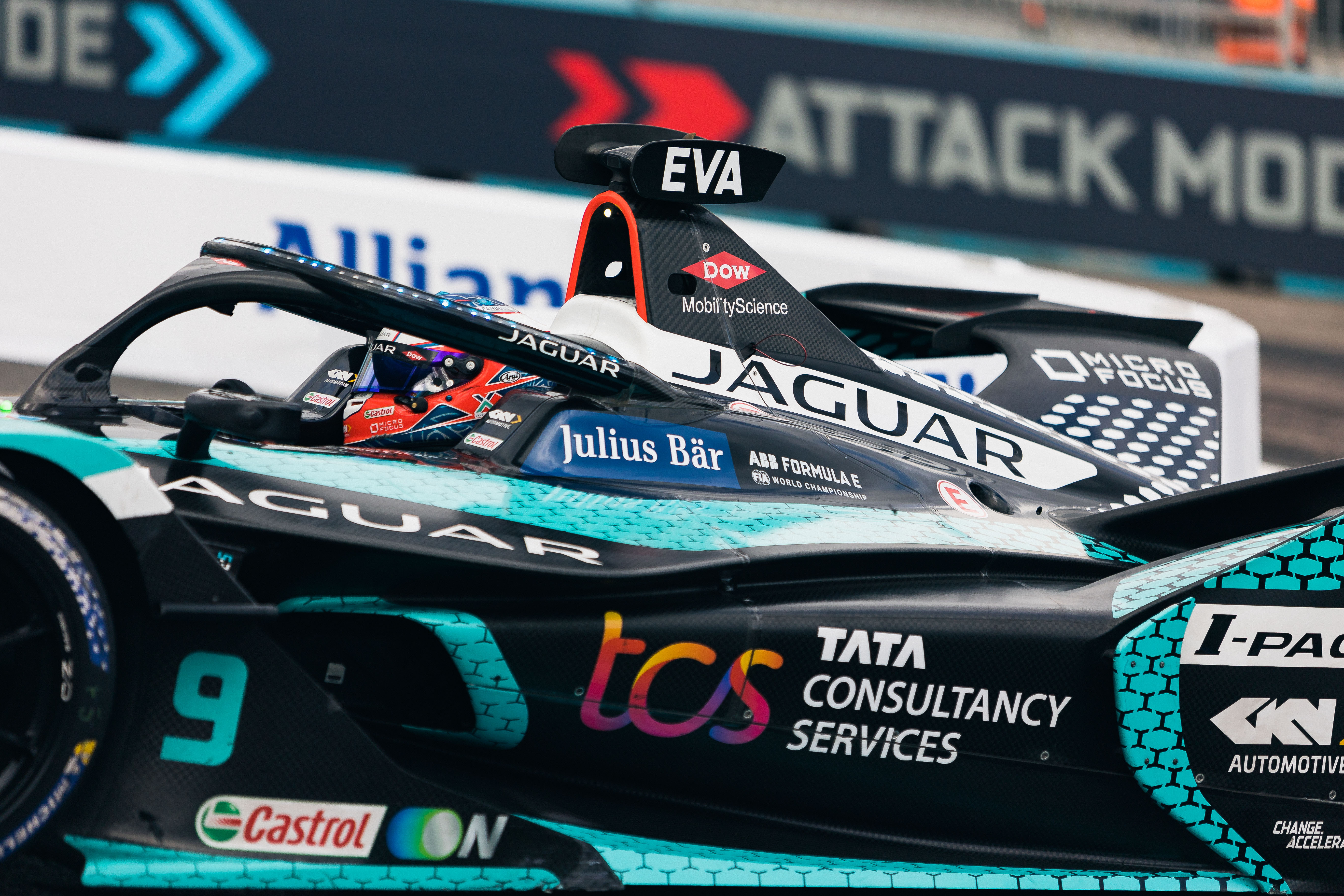 "But at the same time if you're not pushing the limits you're not fighting at the front and that's kind of always that balance in sport. Everyone up and down the pit lane has had issues so, people have swapped components and taken penalties this year.
"It's important for us, in order to be in this position, you've got to be at the cutting edge as well."
Sam Bird suffered another bruising 2022 weekend but this time literally after breaking a bone in his hand after being caught up in the first lap incident on Sunday.
That he came away with eighth place was a dogged showing. But although he was extremely bullish about his chances of racing in Seoul when The Race saw him leaving the ExCeL venue on Sunday evening, it remains to be seen if Norman Nato might be drafted in for the final two races in Seoul.
Mahindra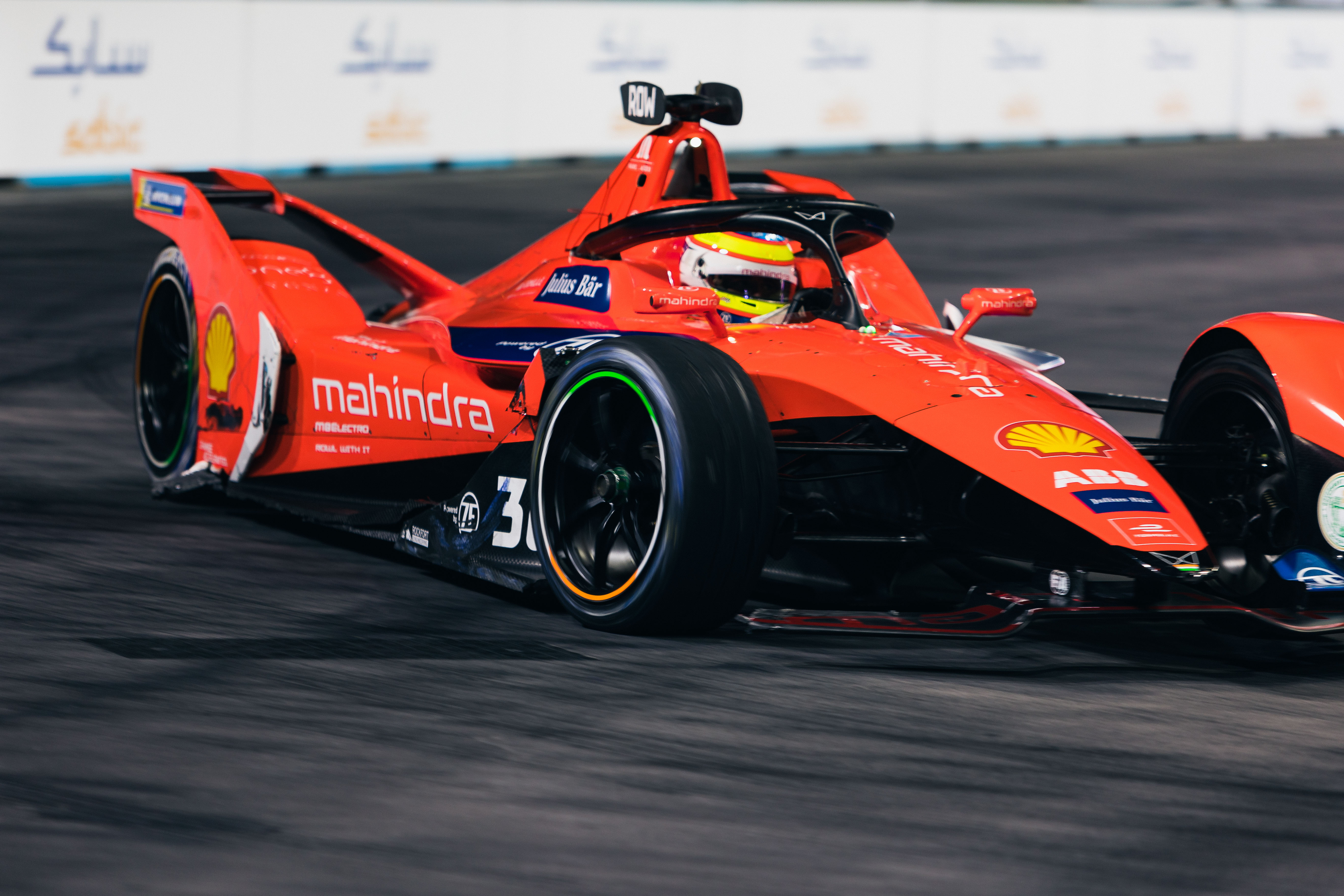 From Mahindra's point of view, the sweet lingering taste of Alex Lynn's epic 2021 victory on the banks of London Docklands faded into a bitter aftertaste last weekend.
It was by far the team's lamest performance of the season with Oliver Rowland and Alexander Sims never looking like they were really going to trouble the scoreboard on merit.
Sims drove a decent enough race on Sunday to get within a second of a point but Rowland was left to lament two broken cars after incidents in both races.
The most noteworthy part of the team's London week was the confirmation of its deal with ABT which at least gives the team a clear aim as its re-groups from its most disappointing season since its fitful maiden campaign in 2014/15.