At Formula E's first ever Rome E-Prix in 2018, the man who was then Porsche's director of race operations, Andreas Seidl, slowly stirred his coffee.
He was relaxed after four whirlwind years of success at Le Mans and in the World Endurance Championship, and he was happy to chat.
Porsche's dynamic communications guru, Viktoria Wohlrapp, facilitated it, but this writer had known Seidl since 2014 anyway.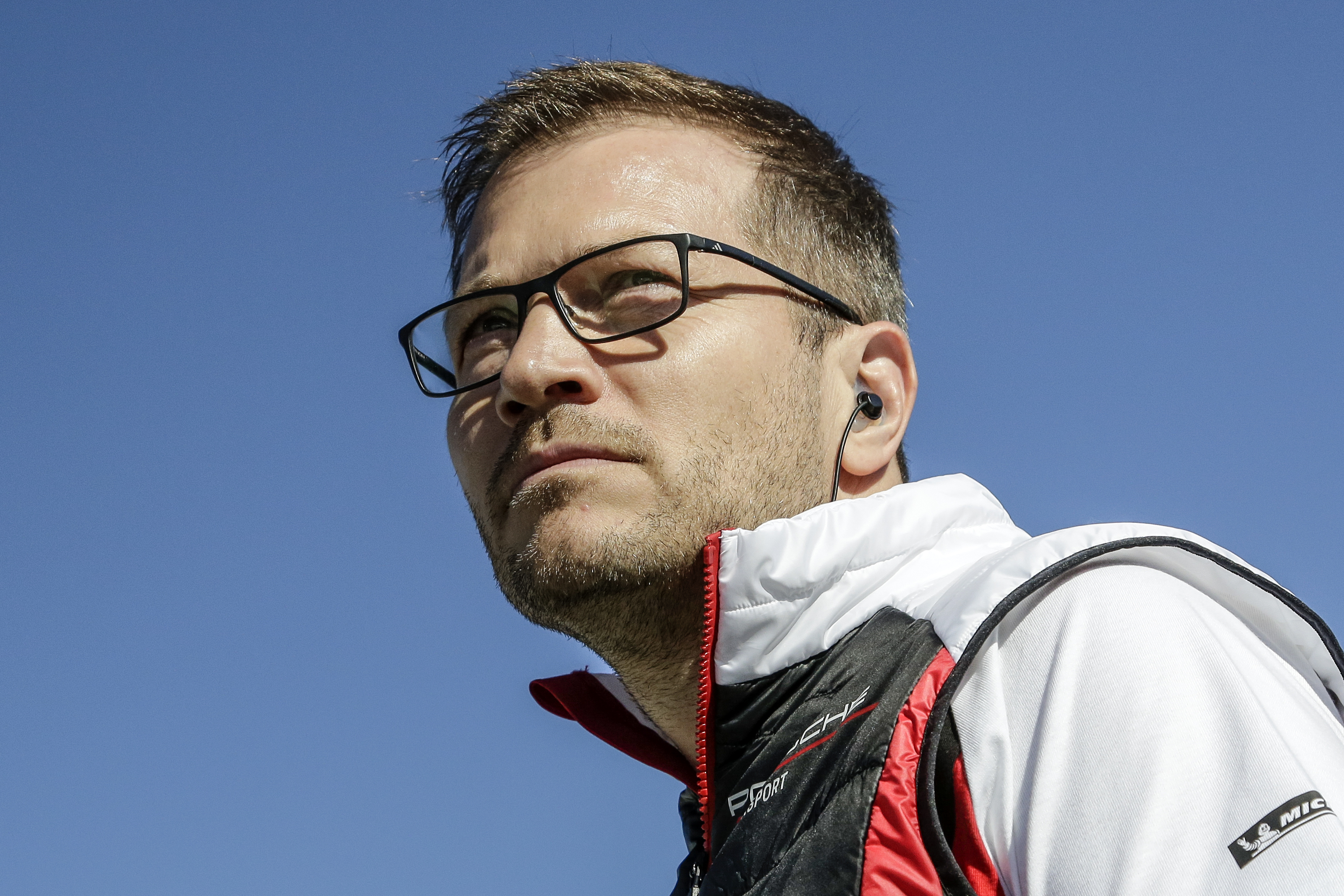 That was when I had the unpleasant task of badgering him as to Mark Webber's condition in a Sao Paulo hospital after a frightful shunt at Interlagos' often alarming final sweeping left-hander.
Quite by chance, Webber was at the next table in Rome and occasionally chipped in with suitable banter as his former team principal thought aloud about the new electric direction motorsport appeared to be heading, and which Porsche was hitching a lift upon.
Seidl was relaxed, completely unrecognised in his pre-Formula 1 days, knowing that time and career choices were still on his side. With hindsight it all gathered much more significance a few months later when he accepted an offer from McLaren F1 to become its new team principal.
Over an intoxicating espresso brew and molar-crushing biscotti, we spent almost an hour chatting on and off the record about Porsche's challenge ahead in Formula E.
At that time Seidl was heading up the construction of the team. It was one that had a great deal of its framework already in place via the living legend that was 919 Hybrid programme.
We would "recognise a lot of people from the WEC paddock" said Seidl. He was right. I'd already spotted Amiel Lindesay in the Santiago FE paddock a few months earlier in civvies doing forensic due diligence. Ex-919 engineer Malte Huneke was also with Lindesay in Chile, while Kyle Wilson-Clarke was a no-brainer to be one of the engineers. And we all knew Neel Jani would get one of the seats from an early stage too.
Those were the nuts and bolts. The bigger picture though, as it literally stared me in the face, was Seidl and his surprising future career twist.
"We are aware of the challenge that is ahead of us," he understated.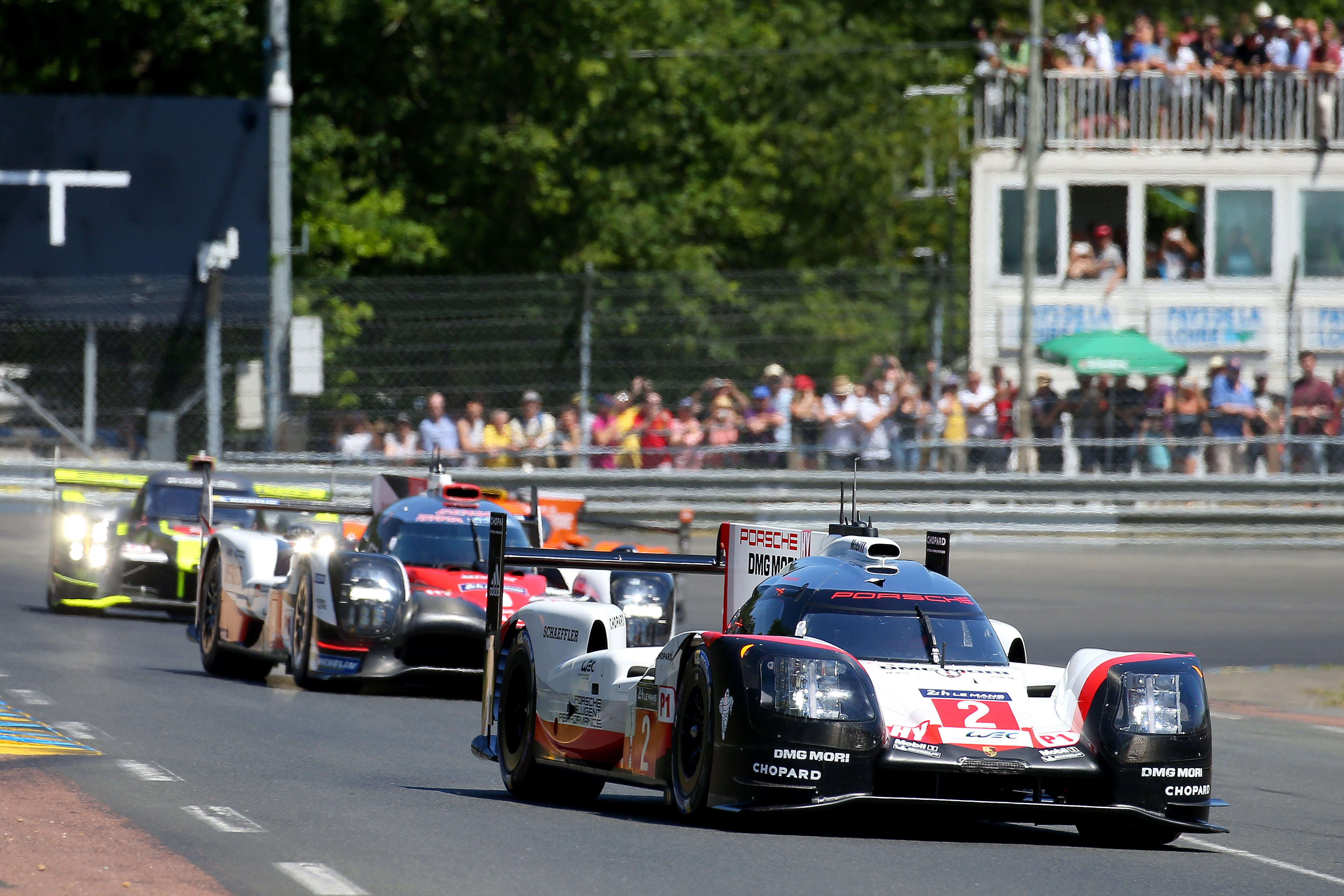 "The success we had in LMP1 is history now, we will be going into competition with manufacturers that are already in for five years when we enter so it will be tough but, at the same time, I think we have a good base with what we use now from the LMP1 team – the systems team, the team that did the suspension, the hybrid."
All that was many moons ago now. In fact, at that stage, there was still over 18 months to go before we saw a Porsche on the Formula E grid.
In that time Mercedes, which had announced its Formula E ambitions just days before Porsche in a heady summer of 2017, would already be on the grid through its taster campaign with HWA.
Porsche toyed with a similar, if less formal, structure of learning. This was to be with the Dragon Racing operation, and several engineers, including the aforementioned Wilson-Clarke, attended the 2017 Valencia pre-season test with the American entered team.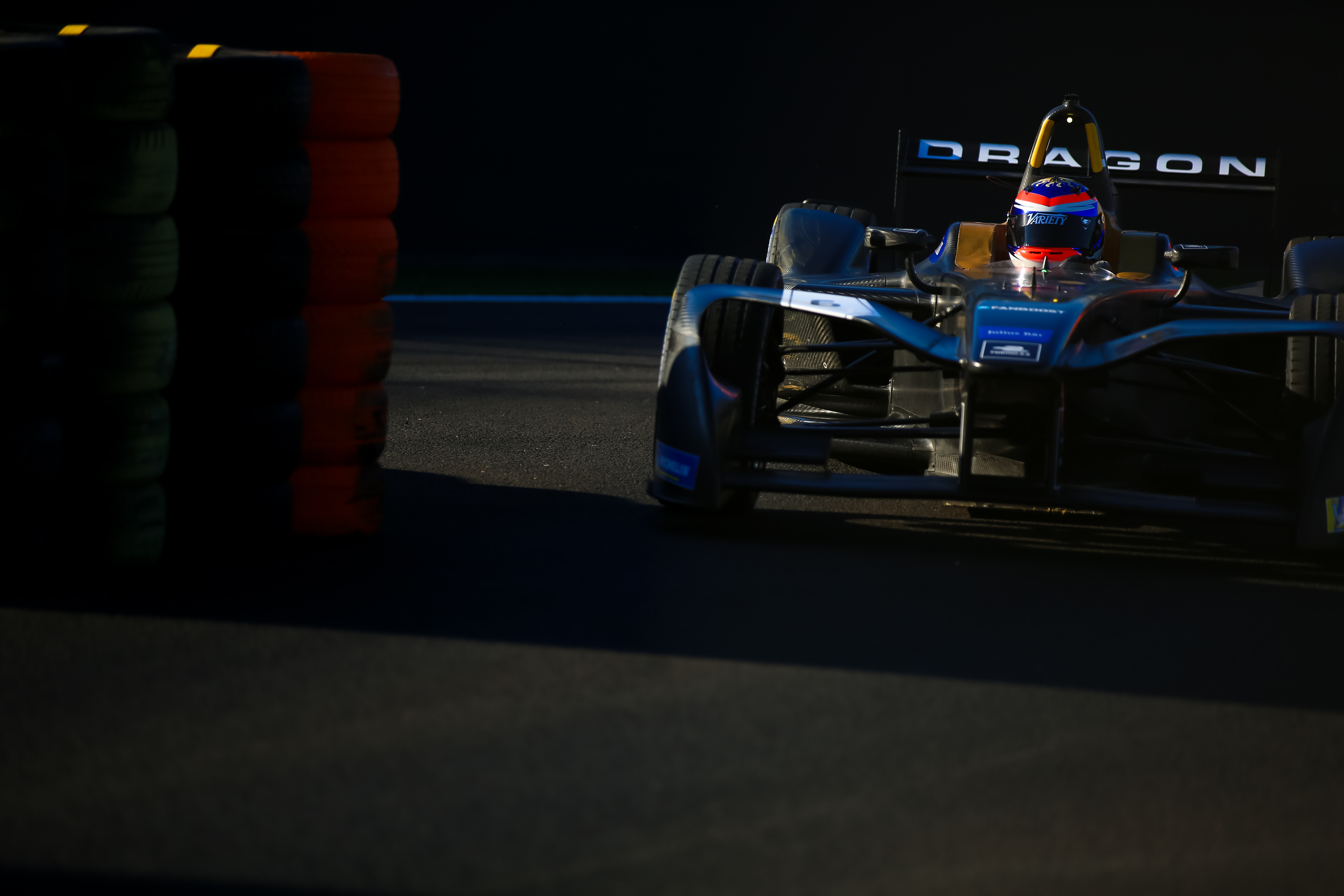 Those plans didn't last, and so instead Porsche took to readying for a late-2019 entry purely from within. It probably dodged a bullet, as Dragon was at that point largely falling apart, wasting its excellent first two seasons with a succession of poor decisions.
Jani, who was only too aware of the Dragon situation through a disastrous shortlived stint at the team in late 2017, was confirmed at Porsche FE in November 2018 and then Andre Lotterer was prised away from Techeetah in a tug of love that played out for much of the first six months of 2019. By the autumn of that year the project was complete, but was it oven ready?
Seemingly, yes it was, as it got off to a flyer with Lotterer taking a brilliant second position on debut in Diriyah, and then following it up with a pole at Mexico City.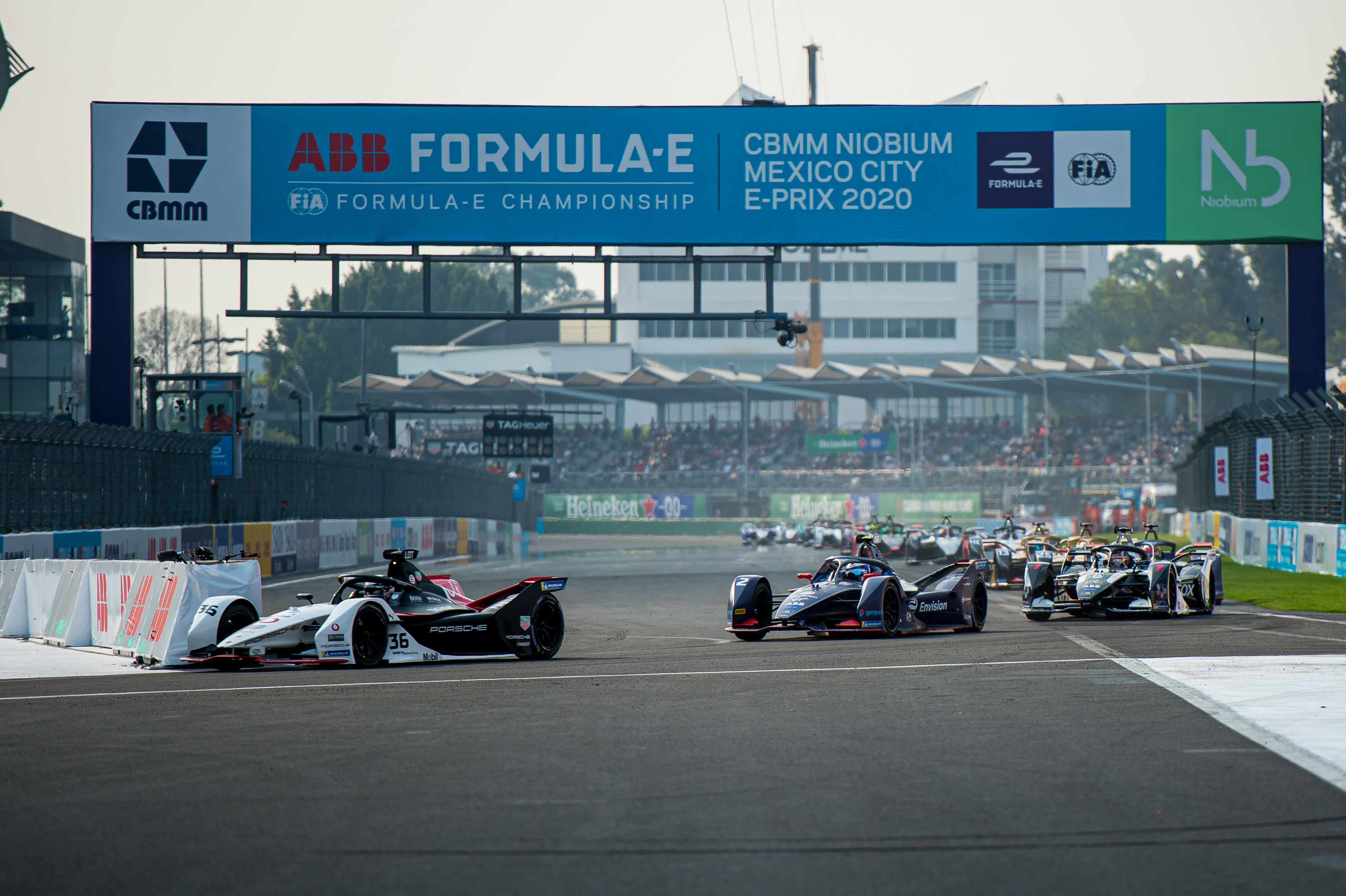 The races were a different matter though and despite a great deal of promise there was no debut season win.
The effects of the pandemic can be a neat excuse for some companies but in Porsche's case it most definitely was a legitimate pretext.
Unlike Mercedes, which had experience of FE racing plans and techniques through the HWA Racelab season of 2018-19, learning the full range of tracks in the process, Porsche lost much-needed momentum throughout 2020.
This was undoubtedly a contributing factor through its tepid second season in 2021. Allied to this was the fact that the qualifying format's inconsistent and chaotic peak was reached, meaning that Porsche generally got confused and hidden in the races.
While Lotterer mostly lashed out with aggression and penalty-point collation, new team-mate Pascal Wehrlein – while no shrinking violet himself – was simply unable to make good positions and points count and on the occasion he did so, a tiny but significant team oversight thwarted him and his Puebla win was taken away.
No one doubted that the potential was there. It was just that the expectations, possibly unfair ones, were gigantic and possibly undeliverable to start with.
The humble soundbites continued throughout the second season but by the start of the third, this season, they were generally falling on deaf ears.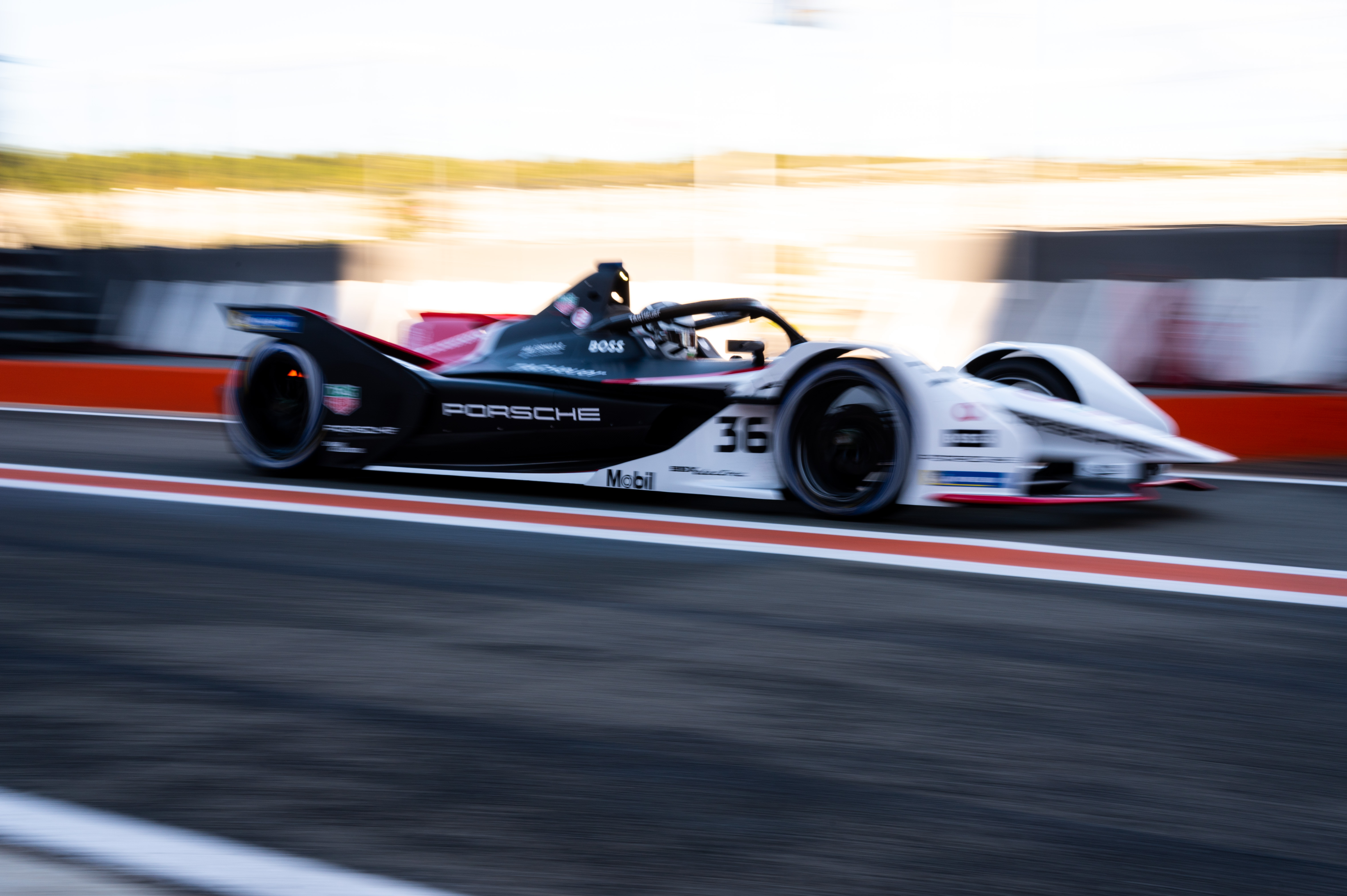 In 2022 the TAG Heuer Porsche Formula E team simply had to deliver a win. But with a set homologation for both the 2021 and 2022 campaigns, there was another potential barrier in its way.
While there was relative serenity in its focus and technical structure, the management and operational side was seeing its fair share of turbulence.
Pascal Zurlinden, its director of factory motorsport across its whole range, left suddenly last October just a few weeks after Thomas Laudenbach was promoted from director of electrical powertrains to be the new head of Porsche motorsport.
Although it was not officially confirmed, it was clear that Laudenbach had some pressure applied from up on high to identify a reasonably plug-in and play experienced hand to re-energise the Formula E team.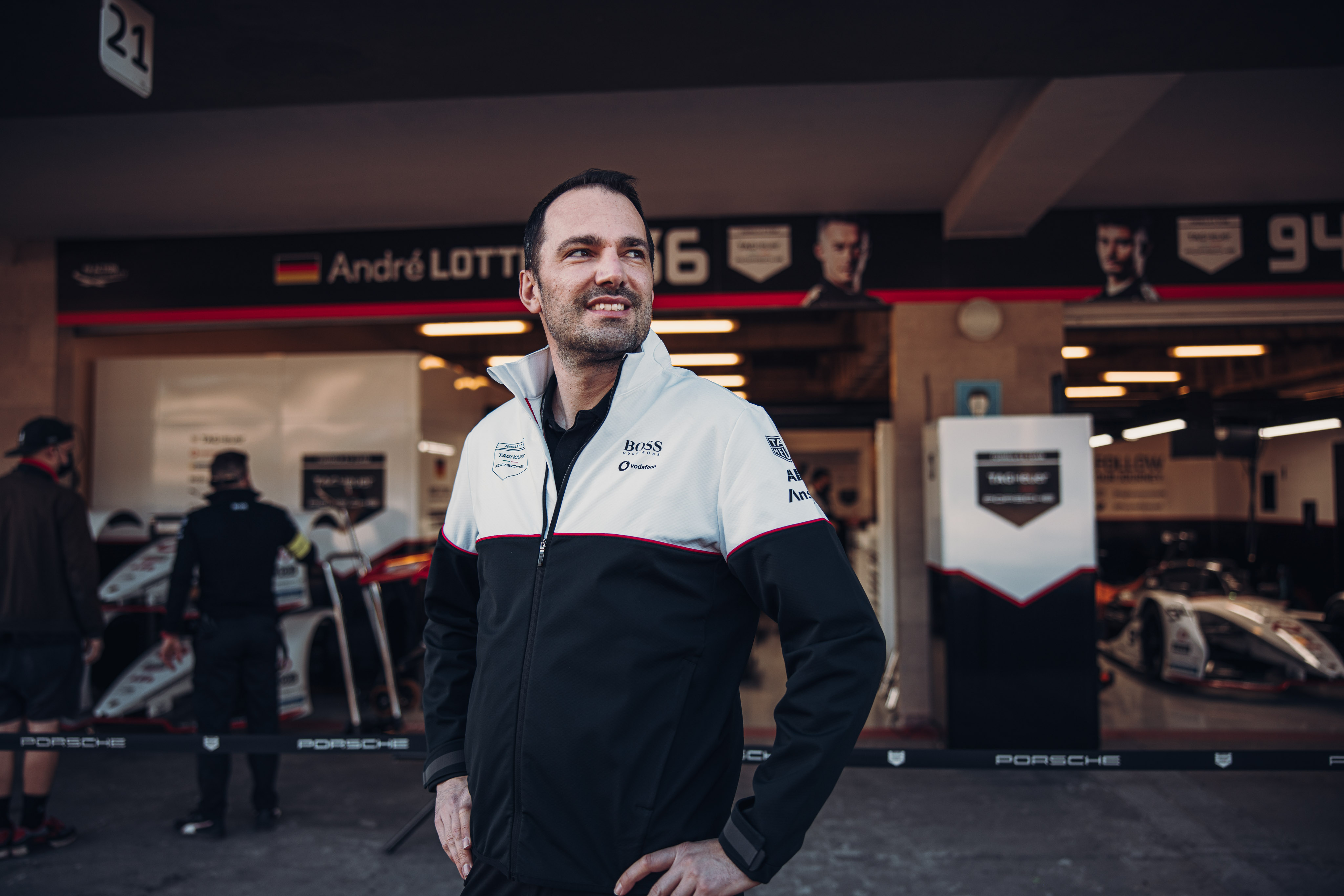 Thus, Laudenbach quickly hired ex-BMW, Abt and Audi enforcer Florian Modlinger to take care of the Formula E team. Yes it was a late call but after two seasons of only modest success it was better late than never.
The crux here though is that Porsche now has a person in charge of all its factory motorsport programmes with clear structures. Alexander Stehlig will continue to manage the 911 RSR side, Urs Kuratle leads the all-new LMDh project and now Modlinger is the man in Formula E.
The only one now involved across all projects from the management side is charismatic business tsar and director of team management & business relations, Carlo Wiggers.
As Porsche cutely evidenced on the track at Mexico City as it took its first win last weekend, timing is everything.
It now has some parity in experience of the tracks, the final cogs in its team and its Formula E destiny is more affixed to its developed attributes.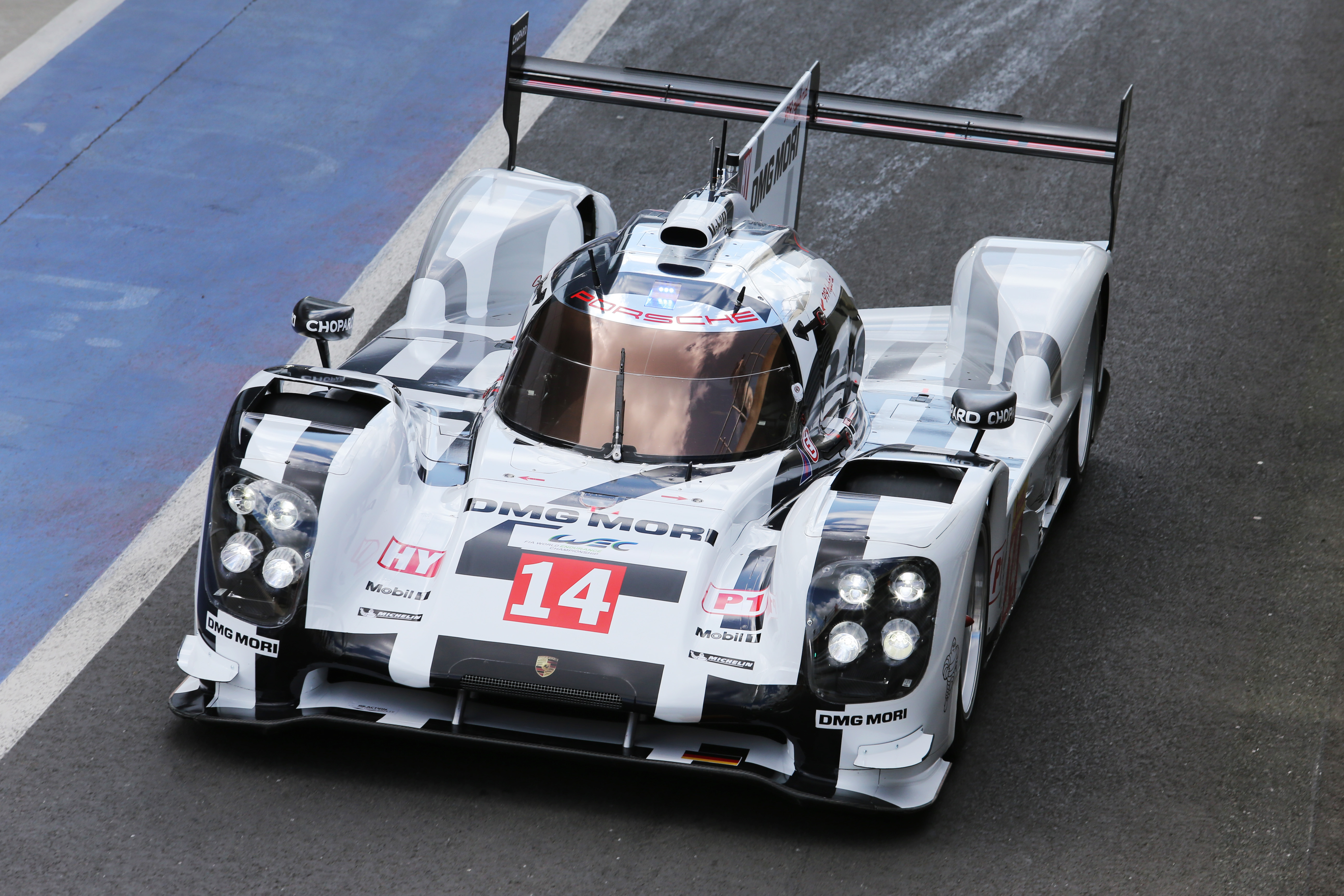 Yet it's been here before. In 2014, even the mesmeric 919 Hybrid programme started poorly with difficult reliability in several aspects of the 2-litre V4, and its lithium-ion battery flavoured energy storage system and driveshafts caused headaches.
These were quickly overcome and so to it seems that the Formula E issues, which were more sporting and operational, have been smoothed out.
Could Modlinger have made such a difference just three weeks into his role? The short answer is yes. He operated the strategy in Mexico, but it has to be said it was conducted to an already very well-tuned orchestra.
The problem Porsche used to have was that it went in to battle with a plan and it stuck rigidly to that plan, no matter what happened.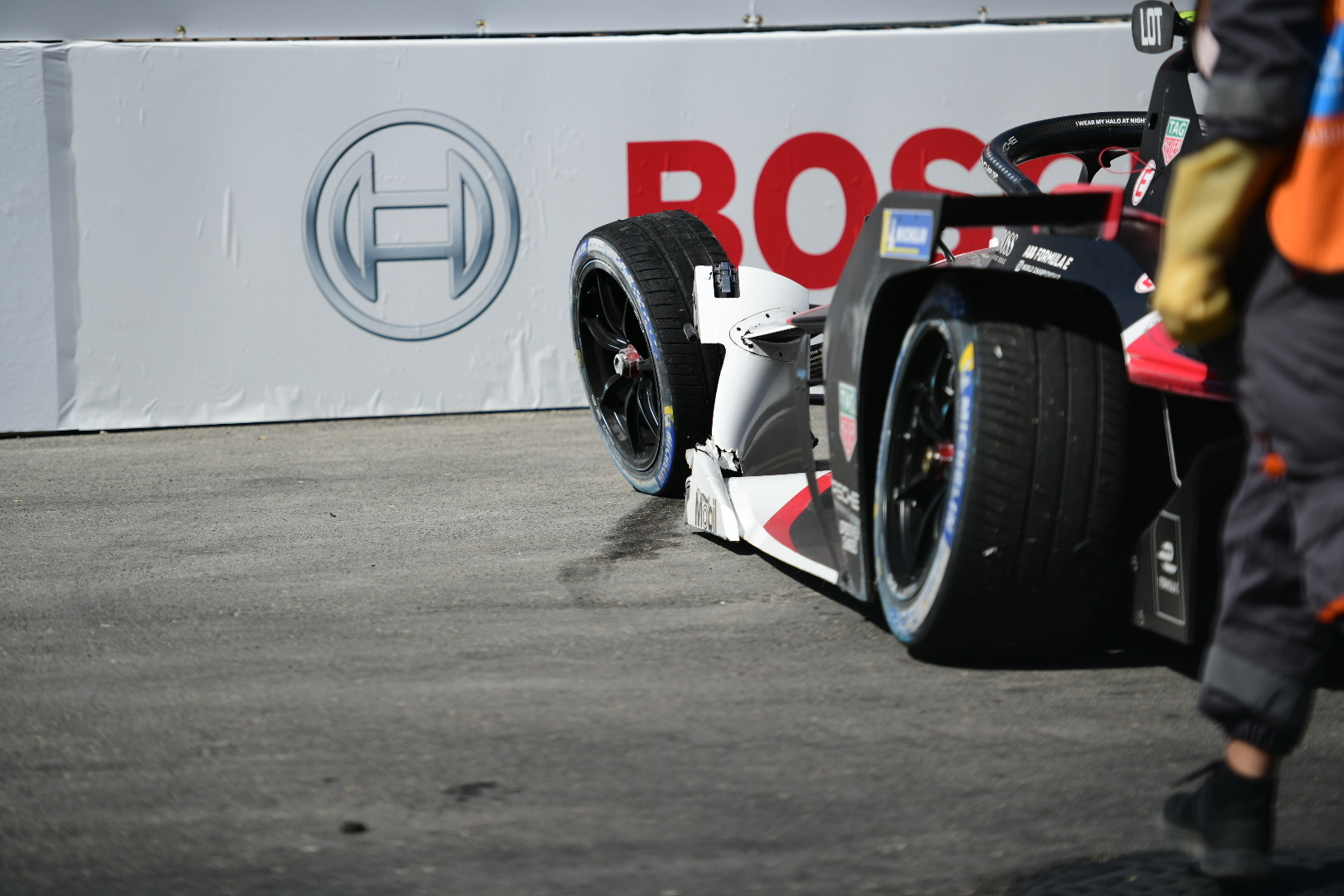 It really didn't seem capable of reacting to incidents or situations quickly on track and adapting your methods in the white heat of a Formula E race is often crucial for success.
"It was a quick start but I'm happy like this and clearly there is a lot of work for me to get familiar with the procedures and processes in the new company but I'm looking forward to this challenge," Modlinger told The Race last week.
"In general, what I'm focusing on is to get deeper familiarity with the whole company and then contribute directly into the racing with my experience and experiences I have from the past years in Formula E."
This was the day before the Mexico City E-Prix and seems prophetic and actually incredibly modest now.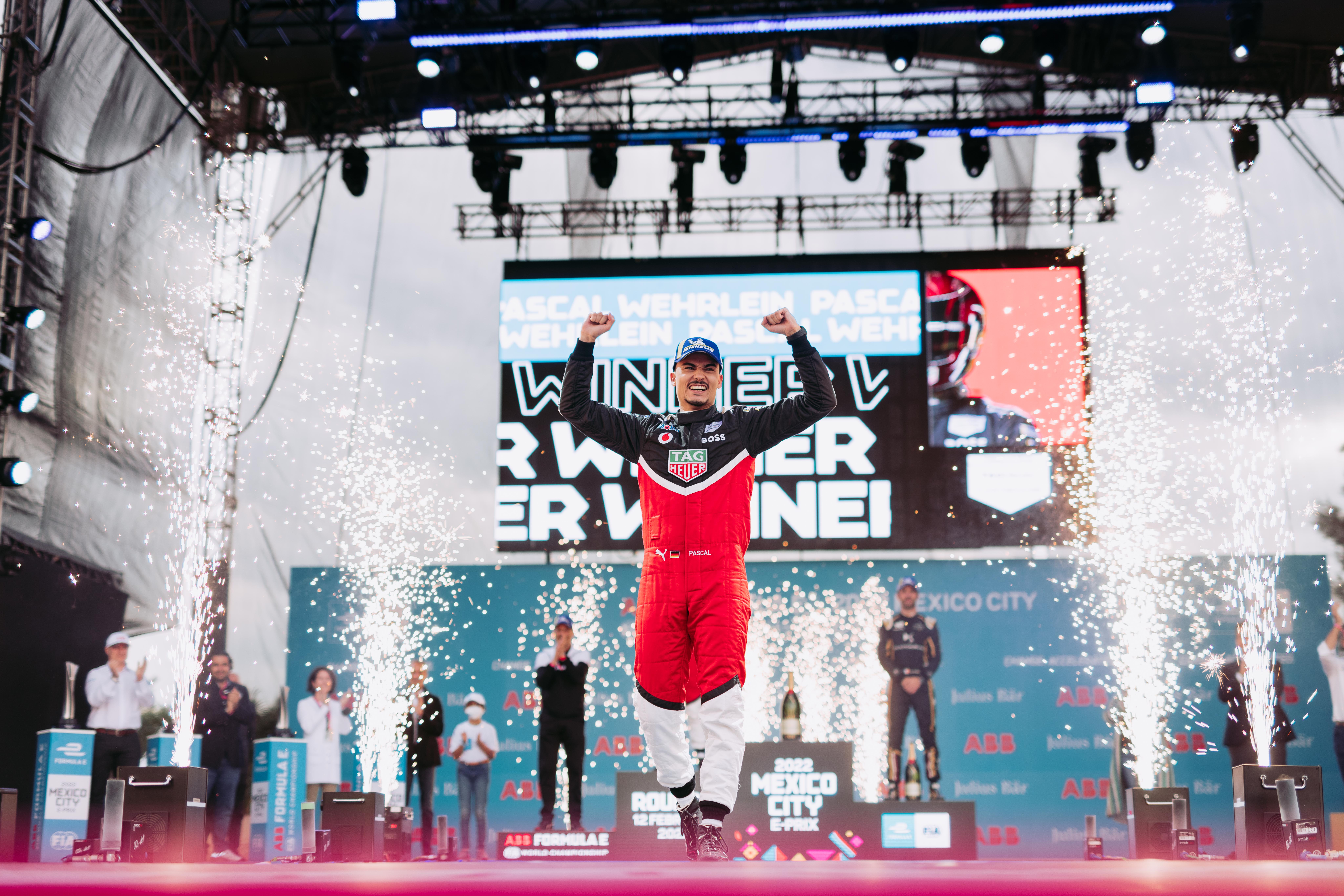 It's been a long road since Rome in 2018.
A lot of the undulations have been treacherous, but ultimately Porsche has negotiated them to finally put all those elevated expectations into a positive perspective.
You can bet that in an office in Woking last Saturday, smiles and perhaps a raised glass were forthcoming from one of the team's most well-known pioneers.