Coming into Formula E completely cold was always going to be a tough ask for Antonio Giovinazzi.
But even the usually ebullient Italian Formula 1 convert looked shocked by what was the equivalent of an ice bath plunge of an FE debut.
To critique his performance during the Diriyah double-header in detail would to an extent be missing a wider point about his mountainous 2022 journey with Dragon Penske Racing.
At present he's barely at base camp. Such was the traverse last weekend that the former Alfa Romeo F1 driver categorised the experience in his own mind as nothing more than "a competitive test".
That has to be made clear immediately because otherwise facts such as being 0.7s off team-mate Sergio Sette Camara in Friday's qualifying and lapping consistently 0.4s to 0.5s off the Brazilian in the race look frankly very brutal.
It got better on Saturday in terms of pace relative his team-mate. That said though, in the race, Giovinazzi was at one stage over 10s adrift of the entire field.
It looked colossally exposing, especially when it was contextualised with Dan Ticktum – another rookie short on laps of Formula E experience.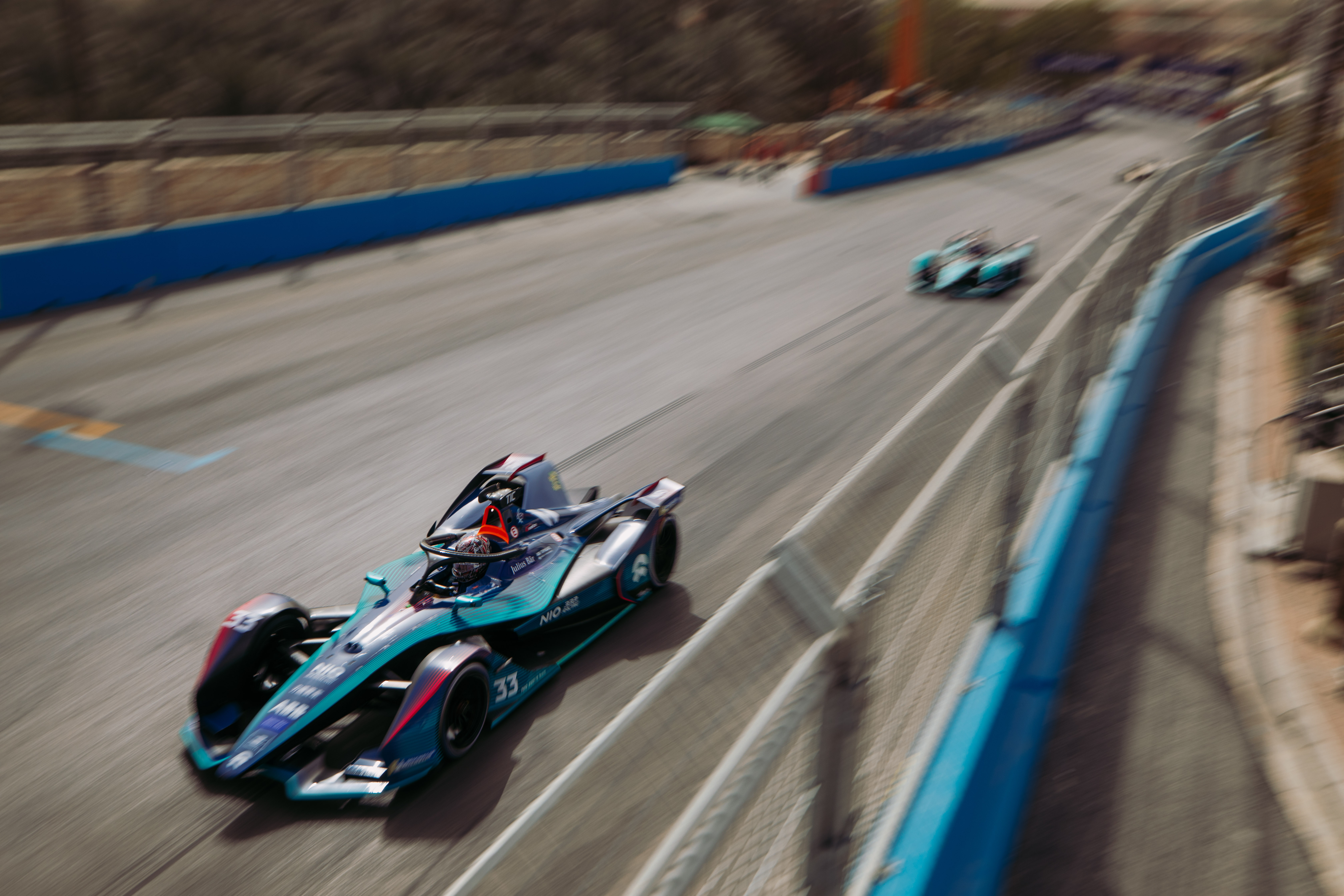 The NIO 333 driver was quicker than team-mate Oliver Turvey on both occasions in qualifying, although there were more favourable track conditions for Ticktum in Group B on both days.
But in the race on Friday, he still had the edge on his more experienced team-mate in both 220kW and 250kW power modes, although Turvey was on top in Saturday's race on pace and in classified position.
On Saturday Giovinazzi was much closer as he got within 0.088s of Sette Camara on fastest race laps.
But it was understandably achieving consistent pace within the energy targets set where Giovinazzi really suffered and at one stage he was completely cut adrift of the pack and over 10s away from the even the tailender group of Sette Camara, Ticktum and Turvey.
Giovinazzi wasn't readily offering excuses for the lack of immediate performance but acknowledged that the reduction of both free practice sessions from 45 minutes to 30 minutes this season didn't help his cause.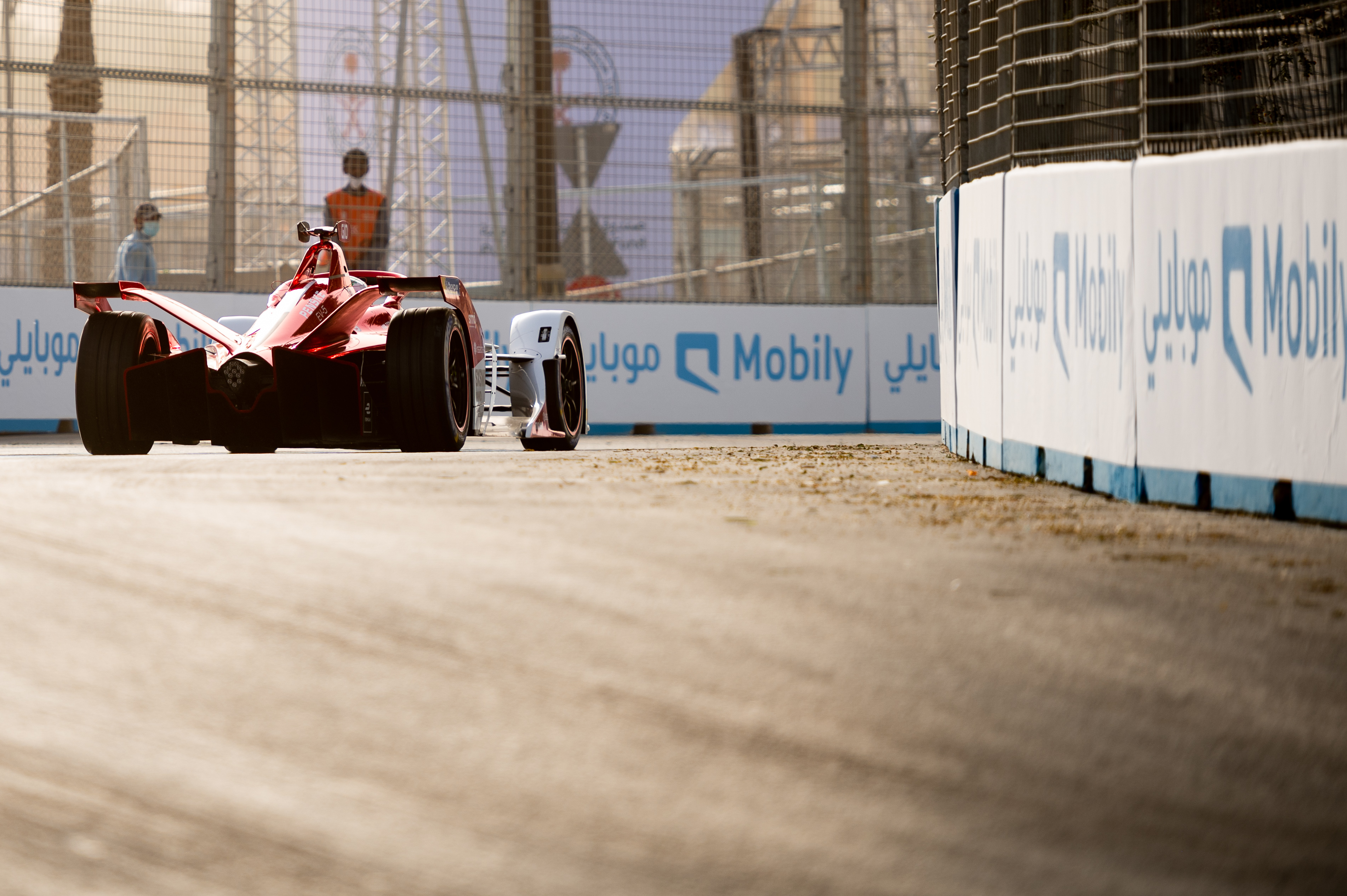 "To be honest it was almost a test this weekend, especially now they have 30 minutes only in free practice," he told The Race.
"I was just putting laps in the pocket and trying to learn from that. This was my target for the weekend and now we have so many data points to watch and discuss during the next week to be prepared for Mexico in two weeks."
The Dragon Penske Racing team has again not had stability in its engineering and operational structures this season.
Team manager Gary Holland exited the team last month and was replaced with seasoned industry operator Paul Bellringer, formerly of BAR in F1 and Team Aguri.
Then there was the departure of engineers Gary Davies and Marco Fuga, with the latter leaving to join the Toyota World Endurance Championship squad.
"I'm still not feeling comfortable with the car to be honest with everything and so it's difficult to push the limit when it's like that," added Giovinazzi.
"So as soon I will start to feel great I can start to understand what we can improve on. I need to just get miles in and understand more the car more.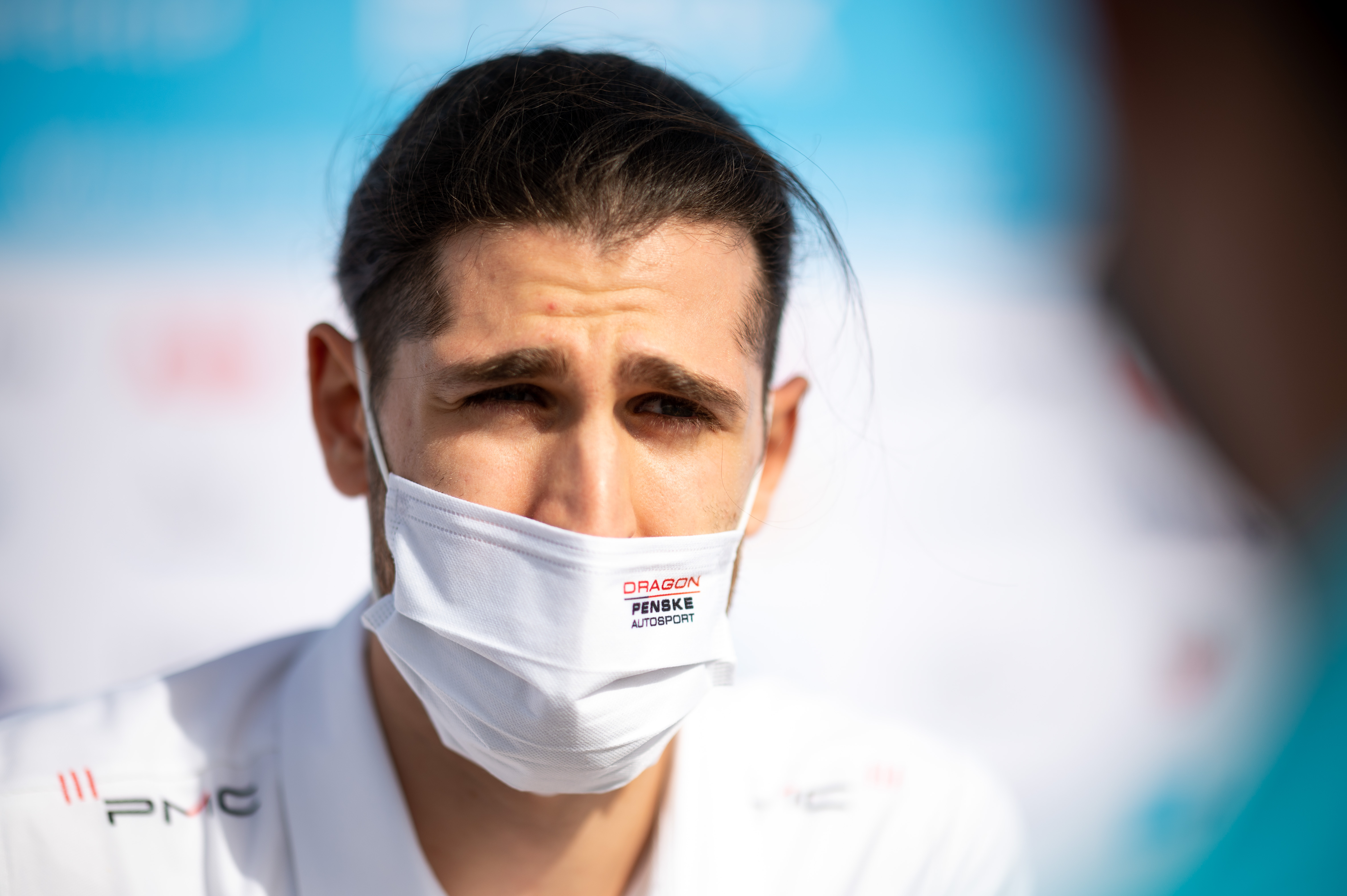 "After three years in F1 I think it is a big difference and I need a little bit to just understand everything much more and we can improve."
Giovinazzi from a competitive standpoint will feel a lot of pain this season because quite plainly, while the Penske EV-5 can show genuine one lap pace, over a race distance it continues to struggle.
With qualifying now following a more predictable performance hierarchy in the new format, appearances in the duels will be hard to come by and need external factors of luck or circumstance. That applies to Sette Camara as well as Giovinazzi.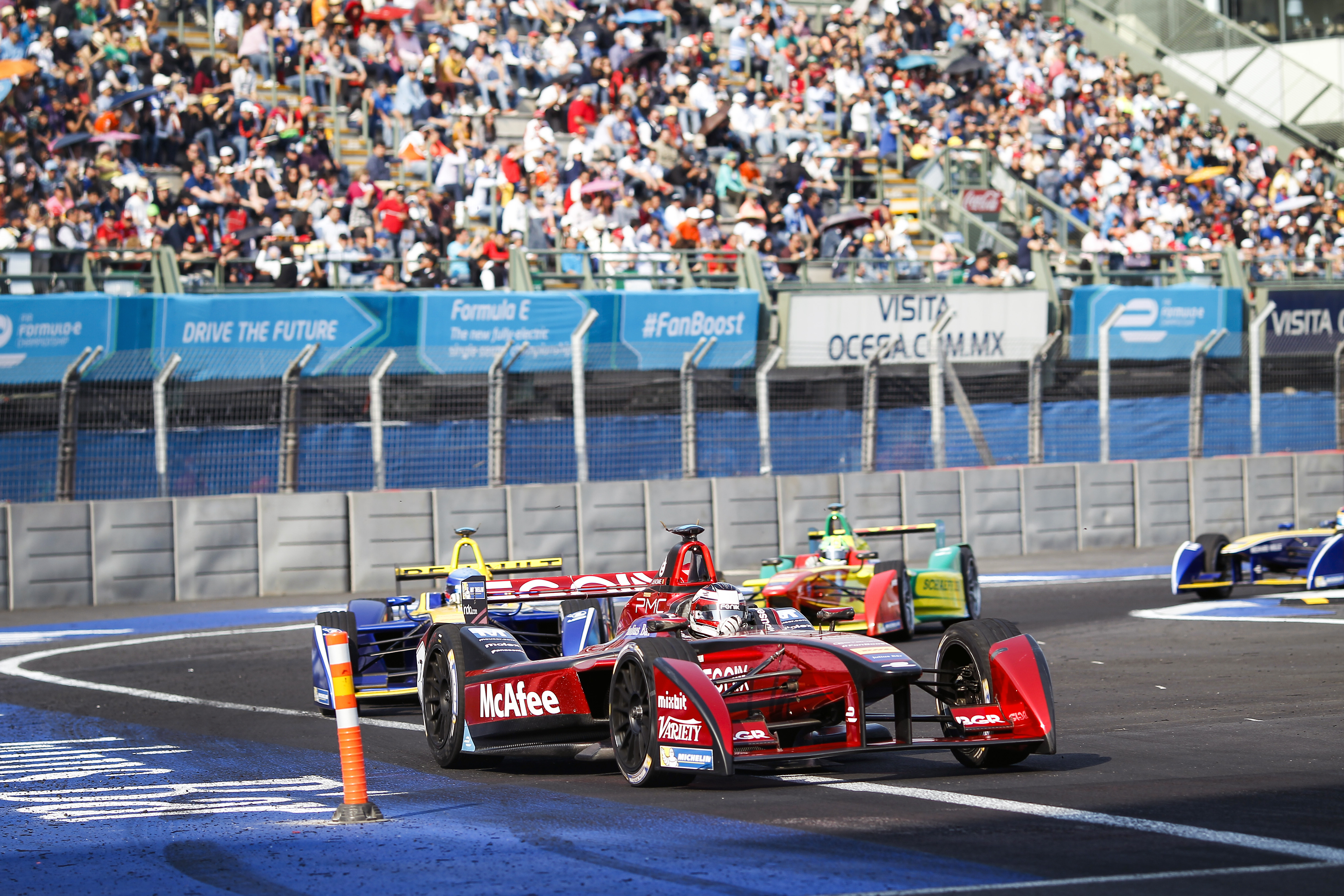 Mexico City, a location which Giovinazzi knows very well but where the FE track has little other than half of the main straight in common with the F1 version, has hosted some genuine highlights of Dragon's history in Formula E before.
Jerome d'Ambrosio won the first Mexico City E-Prix in 2016 and Nico Mueller put the Penske EV-4 on the third row of the grid in 2020.
Yet the expectation is that Giovinazzi and Sette Camara are generally on a giant hiding to nothing much at all in 2022 other than trying to get some pride in personal performances which are highly unlikely to be justly rewarded.
Giovinazzi perhaps put it best when he said that he just wanted "to see how Formula E races are and learn so many things" for now.
"It will not be easy, especially because the drivers here, they're really good and they've been here for a lot of time," he added.
"It's difficult to come here and beat them. I know this and I need a bit of time and I will try to learn and improve race after race."