Sebastian Vettel's appearance on British political debate show Question Time last week was undoubtedly a PR masterstroke from Aston Martin to bring wider eyes to the relatively niche and insular motorsport world.
But it also caused a stir in the Formula E Berlin paddock, as drivers and ambassadors of electric vehicles and sustainable racing tuned in to see a combustion engine-racing counterpart talk about and discuss topics that their race series is focused on.
This response begged the question of whether a Formula E driver should in fact have got into the chair ahead of Vettel. After all, Formula E was the first to get on the show in 2018 when founder and CEO, Alejandro Agag, made an appearance – albeit somewhat incongruously with rapper and activist Akala in the inauspicious confines of the Kettering Conference Centre.
Formula E has been generating meaningful messages to help accelerate a switch to electric mobility. A low-carbon future is arguably the greatest challenge the world has ever faced, so why, in the context of the sustainability agenda, didn't one of the 22 Formula E drivers beat Vettel to the stage?
The crux of the issue obviously starts with exposure: Sebastian Vettel isn't a household name to the British public, but he is in the top half dozen drivers who would register with people not completely imbued in motorsport.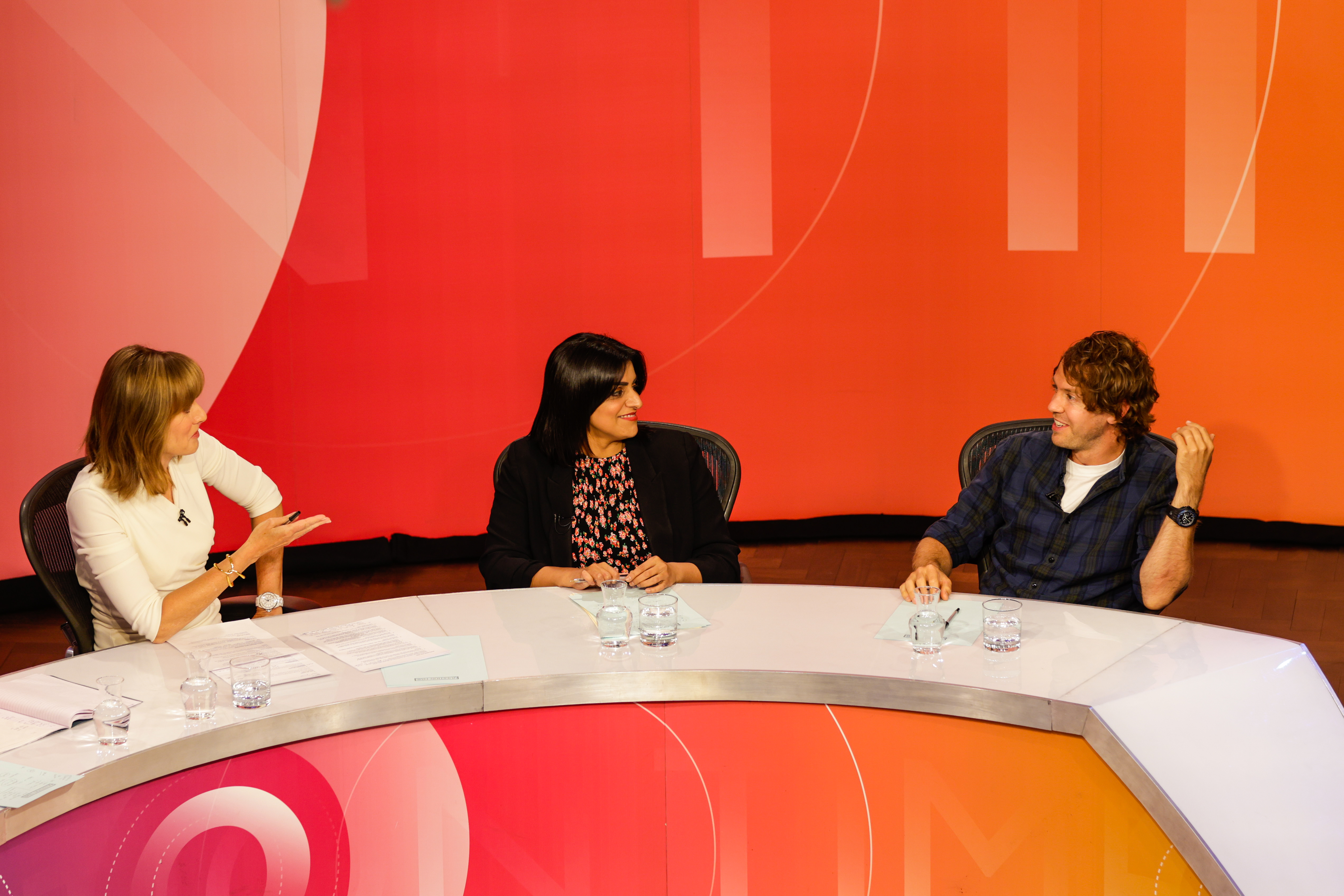 Even without knowing who Vettel is specifically, most would recognise the inclusion of Formula 1 and have a basic understanding of who the man on their television was and what he did.
Formula E is still trying to step out of several shadows. The first is the jaundiced and baffling retro-looking standpoint of many in and out of the motorsport industry.
This is where capitalising on these opportunities would do wonders for Formula E; presenting representatives from the Formula E paddock does not only increase the wider knowledge of the series but also shows the tangible steps motorsport is making to be greener.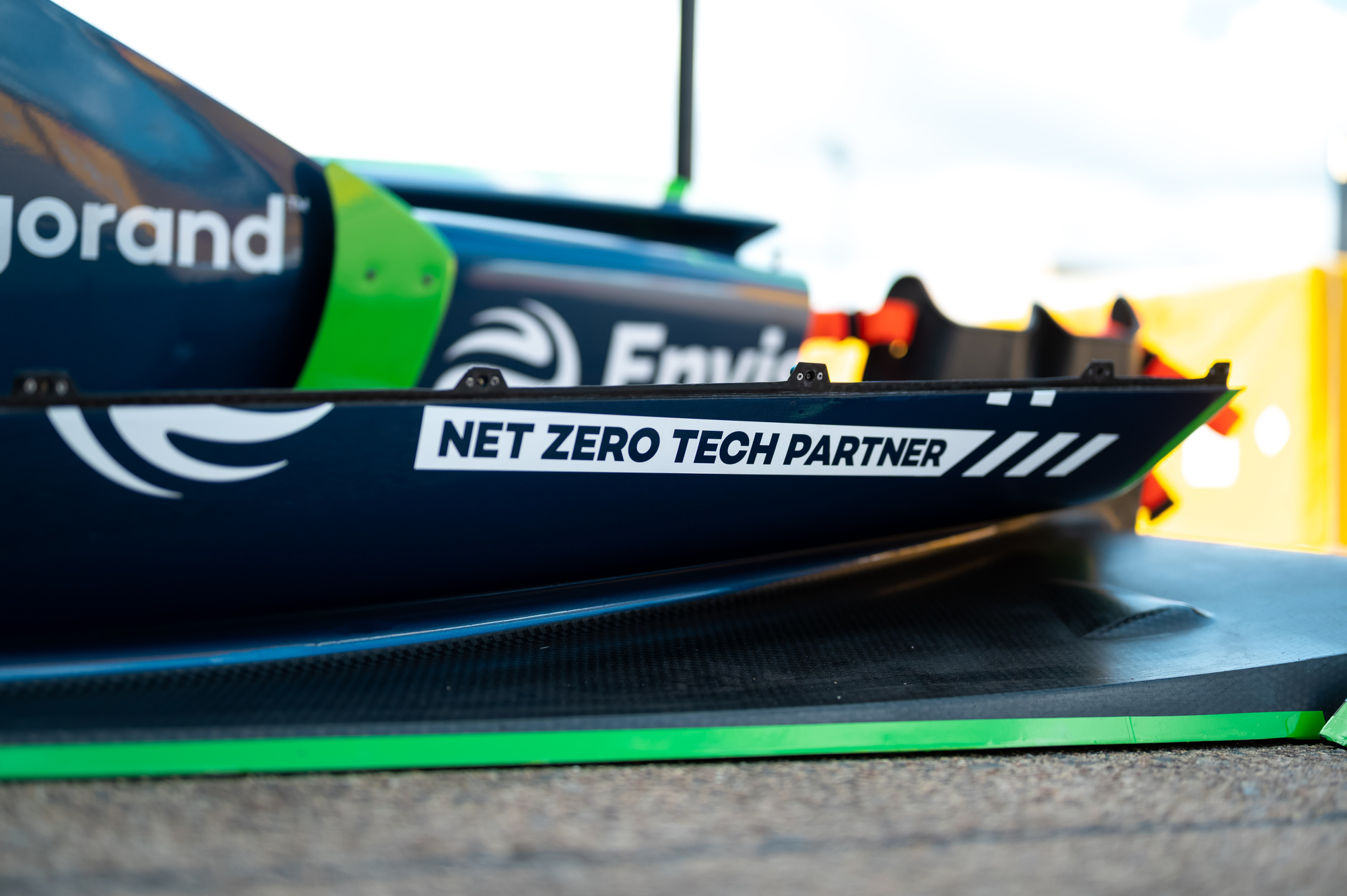 "I think as a championship and as teams we have a lot of very interesting stories to talk about: innovation, road relevance, transforming to e-mobility," Envision Racing managing director Sylvain Filippi told The Race.
"Each team has its own particularities and insights and expertise and as a sport I think that's what makes us really strong."
Vettel's comments on sustainability and the climate crisis came with the inevitable cat calls of 'hypocrisy' when, as pointed out by one of the questioners from the audience, the four-time champion earns his money by driving a car powered by fossil fuels; one of the biggest contributors to global warming.
"You've talked a lot about energy…does that make you a hypocrite?"

"When I get out of the car, of course I'm thinking, is this something that we should do?"

On #bbcqt tonight, F1 driver Sebastian Vettel and the panel discuss the energy crisis.

Join us at 10.40pm on @BBCOne. pic.twitter.com/LVMMs4CuvY

— BBC Question Time (@bbcquestiontime) May 12, 2022
Offsetting his racing activities with his own green initiatives in his private life is admirable but can the same be said with certainty for the other 19 drivers on the grid?
This begs the question: how can Formula 1 drivers can be ambassadors of protecting the planet when their very careers are contributing to the damage caused?
"Formula 1 faces its own challenges and has taken good steps towards addressing how it is exposed to the environmental issues, and to put one of their drivers up there is a brave move by them," Avalanche Andretti's Roger Griffiths told The Race in Berlin last Friday.
"It was a very strong message, not just for Formula 1 but for the whole motorsport community that drivers do have opinions, they are human beings, and they can quite often have a very sensible opinion on these things that's sometimes easier for us to understand than what a politician might say."
It quickly became clear in the Berlin paddock that the underlying opinion was that someone – be it drivers or someone of a senior level – from Formula E should have been the one fielding Vettel's questions.
Lucas Di Grassi, who was on a similar show in January – Roda Viva, Brazil's version of Question Time – found it hard to see around the perceived hypocrisy.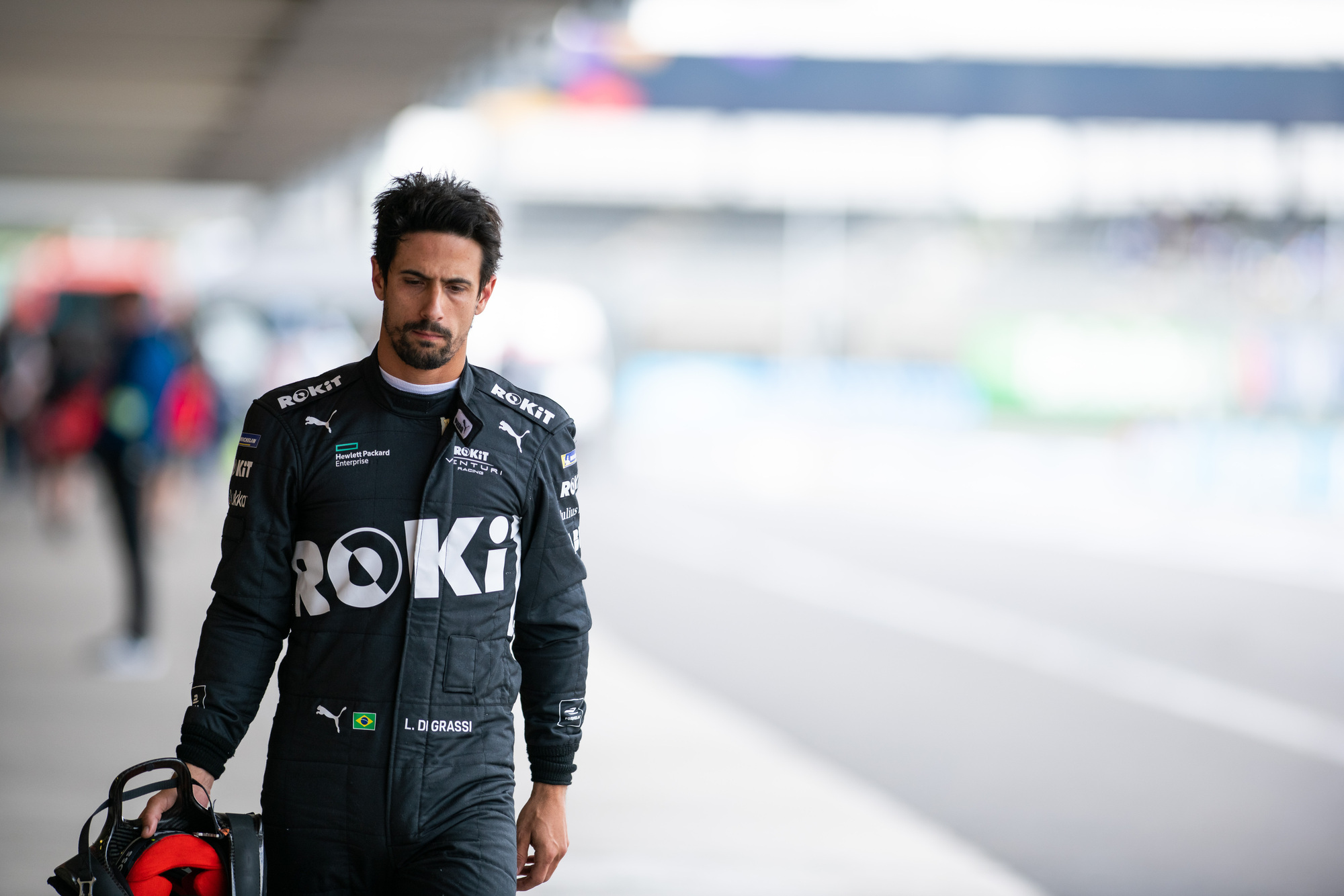 "If [Vettel] takes sustainability seriously, he should come to Formula E," he said. "If he thinks the right way forward is with electric cars, which is the right way forward, then he should come here and push for that as well."
Di Grassi is known for having strong opinions on sustainability and mobility matters, among a million other things, and he's not shy in expressing them. In the knowledge that he is racing in the first and only net-carbon race series since inception, it would have been tantalising to see his responses to some of the questions.
The message of Formula E's electric vehicle development has been a hot topic of late, especially with the reveal of the Gen3 car that will hit the track in 2023.
With more advanced technology, increased power and a more sophisticated braking system, the cars will also be lighter and faster than ever before. It's an exciting development for racing, but also consumer vehicles as these are directly transferable technologies from the track to road.
"All we are doing here, the whole point of [racing Formula E] really is to accelerate the transition to e-mobility so the more we talk to the world about this innovation, of how we push the technology, is a good thing," said Filippi.
Discussing Vettel's appearance with some of the drivers prompted mixed opinions as to whether one of them should have been in the spotlight instead.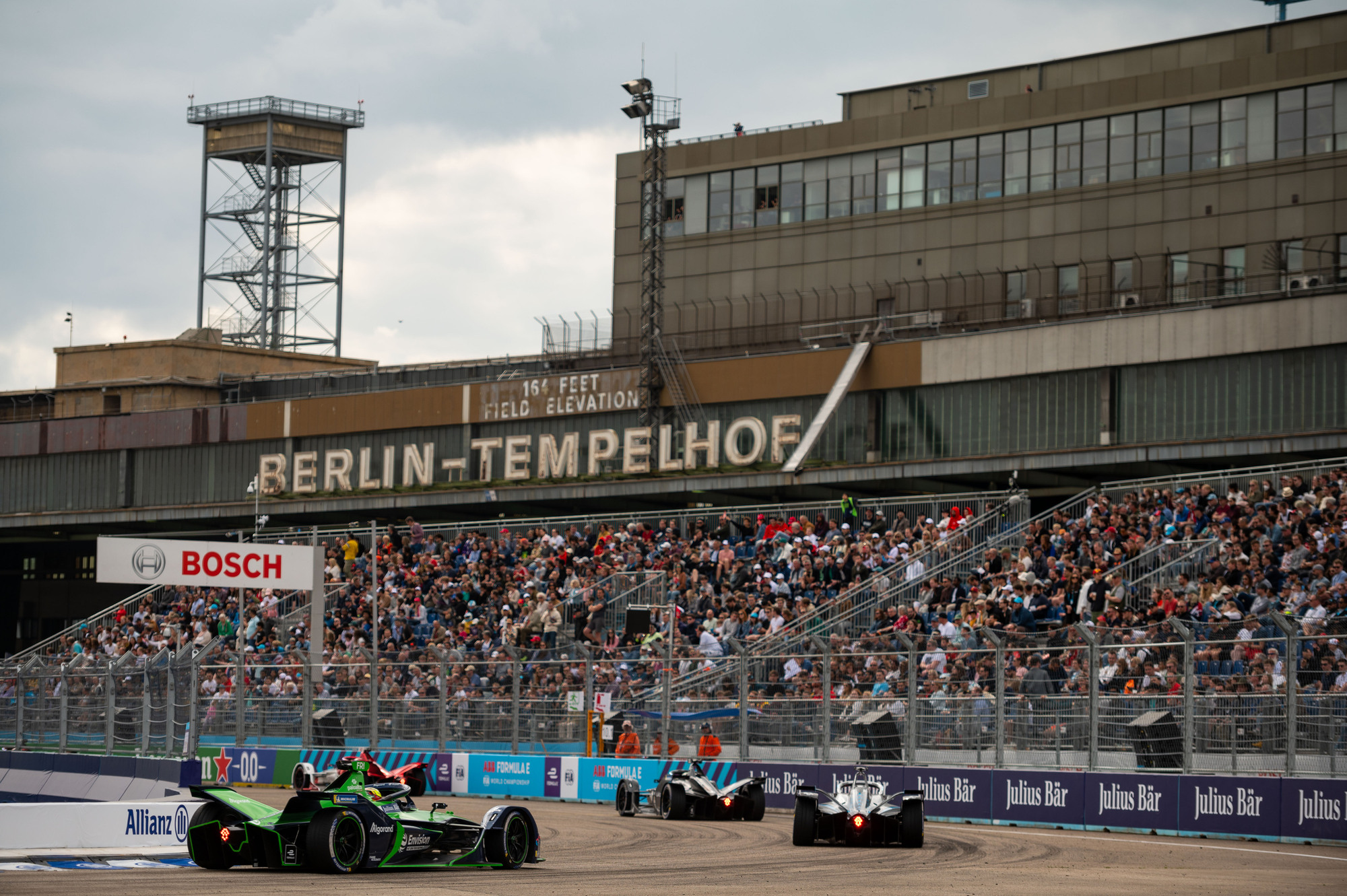 As Griffiths points out, drivers are the 'poster boys' of motor racing and the most recognisable personnel of the motorsport industry. Vettel seemed to prove, to a large extent, a naturally relatable sensibility to the general public compared to the politicians.
Another Formula E driver who lives what Formula E practices is Mahindra's Alexander Sims, who has made his family home more eco-friendly and wears glasses supplied by the Coral Eyewear company that are made from recycled plastic.
But Sims is no evangelist and has been around long enough in professional motorsport to know that a level of realism is needed. As well as the whispering Mahindra M7 Electro, he also races a gurgling Chevrolet Corvette at Le Mans.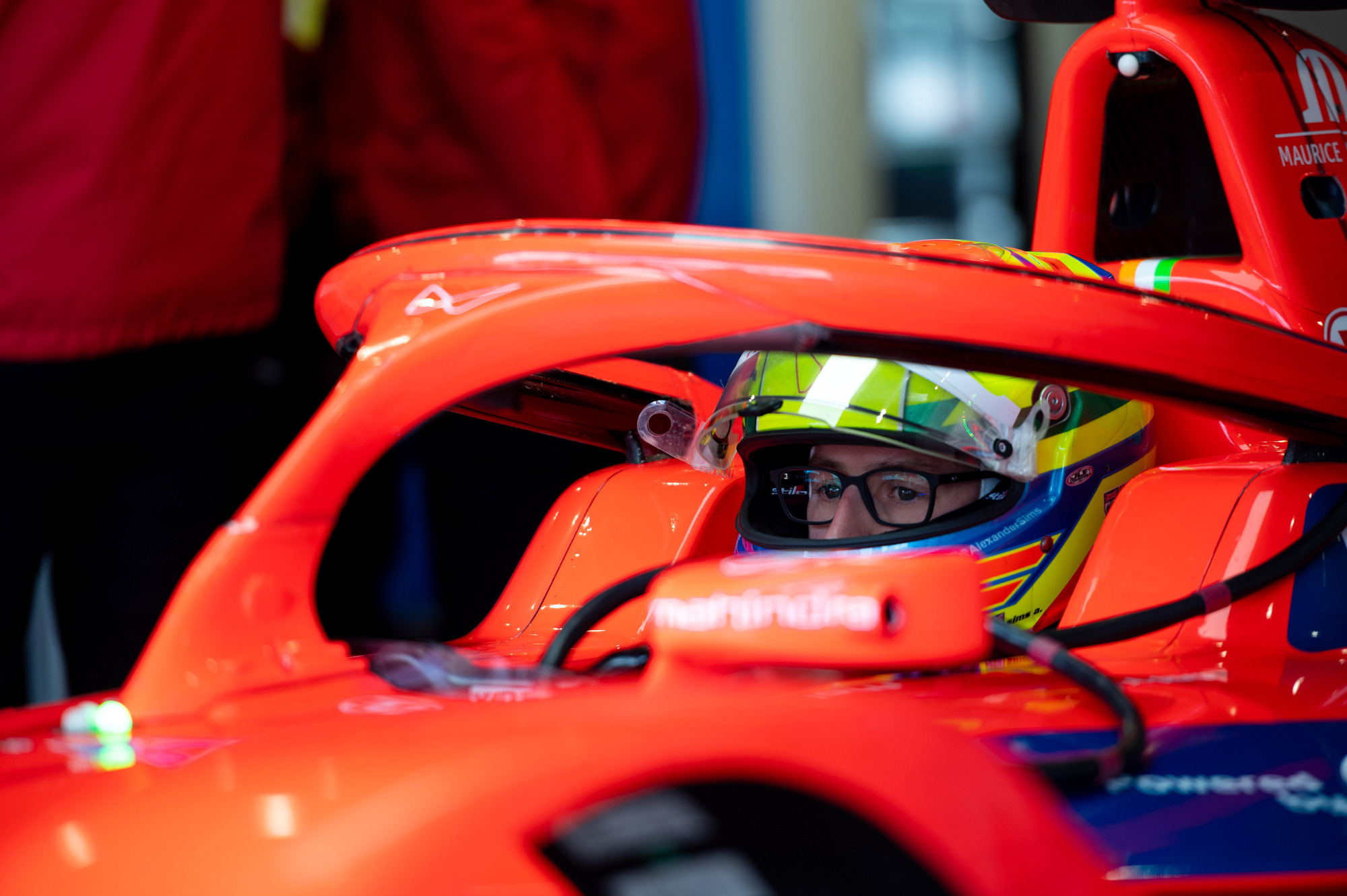 "I would have some genuine opinions on things, but I'm a racing driver and who wants to listen to me talk about what they should do for sustainability," Sims told The Race.
"You've got to be smart about it and not expose people who aren't necessarily too knowledgeable about the subjects.
"Just because they're involved in Formula E doesn't necessarily make them a guru on suitability. It's all about picking the right people for the right discussions. That would certainly be a good thing."
The genius of placing Vettel on the Question Time panel should be seen as, among many other things, a bit of a wake-up call, not only to teams in Formula E but the race series itself.
From a publicity front, it generated buzz and discussion, with people who do not consume motor racing questioning who he was and why he was there talking on such topics.
The fact that he was authentic and gave poignant, thought-provoking answers quickly dismissed some naysayers who didn't understand his inclusion on the panel in the first place.
It certainly would be a strong consolidation point and a way for Formula E to capitalise on the Vettel appearance if they managed to place a Formula E driver on a future panel to give another perspective from the motorsport world, and perhaps one that will be an intrinsic part of the future, on key sustainability topics.
The bottom line is that Formula E should be learning from such initiatives as the one pulled off by Aston Martin last week if it wants to increase its own credibility and spread the word about the electric racing series beyond the often narrow-minded confines of the motorsport world at large.
Additional reporting by Alice Holloway