There's a dance going on in Formula E at the moment.
It is one akin to those tense but absorbing David Attenborough-narrated documentaries about an elaborate arachnid mating ritual or some such.
It's the one where, as a viewer, you're not sure if the two would-be mates will consummate or if one of them will devour the other before slinking off to find another more suitable partner.
In Formula E terms, a similar scenario is happening right now as non-manufacturer teams seek a powertrain and technical partnerships for 2023.
We're presently in the advanced stages of many budding liaisons. Such is the peril and significance in securing deals that intricate stick-or-twist strategies are playing out right now as the January 15 target approaches.
This is the deadline of obligation to conclude contracts if the competitor (team) fulfils requirements – which by regulation would force the manufacturer to supply it. However, after the 15th of January, that requirement for the manufacturer disappears – and contracts can be fulfilled only if there is mutual agreement between competitor and manufacturer.
It's essentially there to protect the manufacturers and ensure that lead times for parts to supply an additional team are in place. After this date approaches are statements of interest can technically be rebuffed.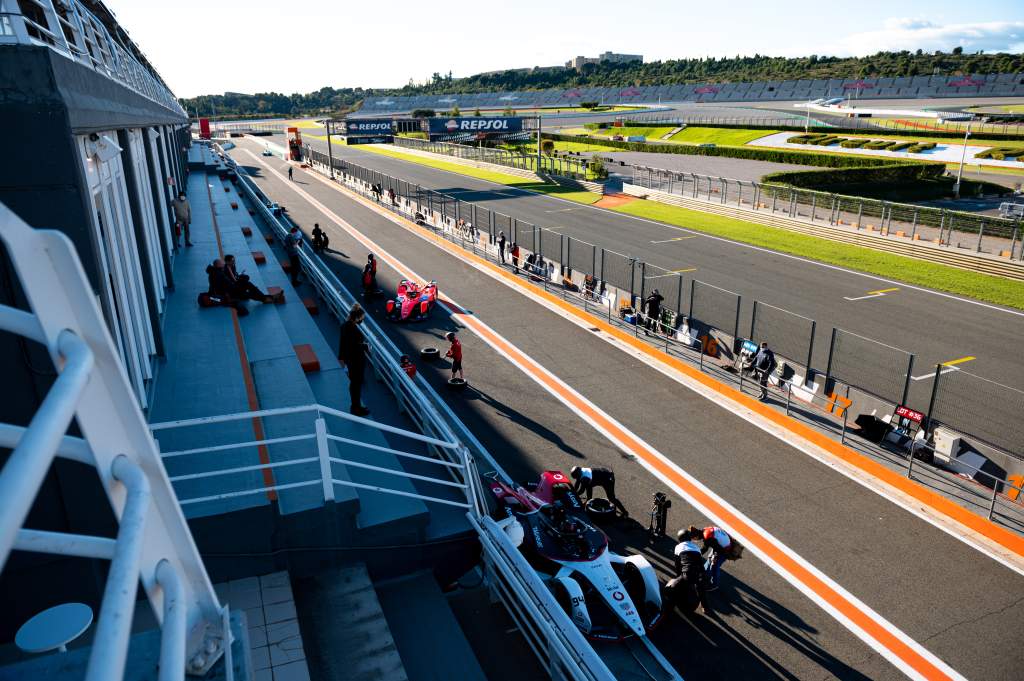 On one side stand the 'privateer' teams: Envision Racing, ROKiT Venturi, Avalanche Andretti, Dragon Penske Autosports, Techeetah and Mercedes EQ (let's call them 'Team Brackley' for purposes of this article).
Facing them at the line-dance are the registered manufacturers: Nissan, DS Automobiles, Porsche, Jaguar, NIO 333, and Mahindra.
November's Valencia test was fevered in its conversations between parties, with multiple meetings taking place between teams and manufacturers to try and get deals confirmed.
As it stands it is believed very few deals are actually 100% signed and sealed, meaning that while January will end with the opening races of the season, the first few weeks of 2022 could be the most intriguing of all.
Is the current Mercedes team targeting Stellantis deal?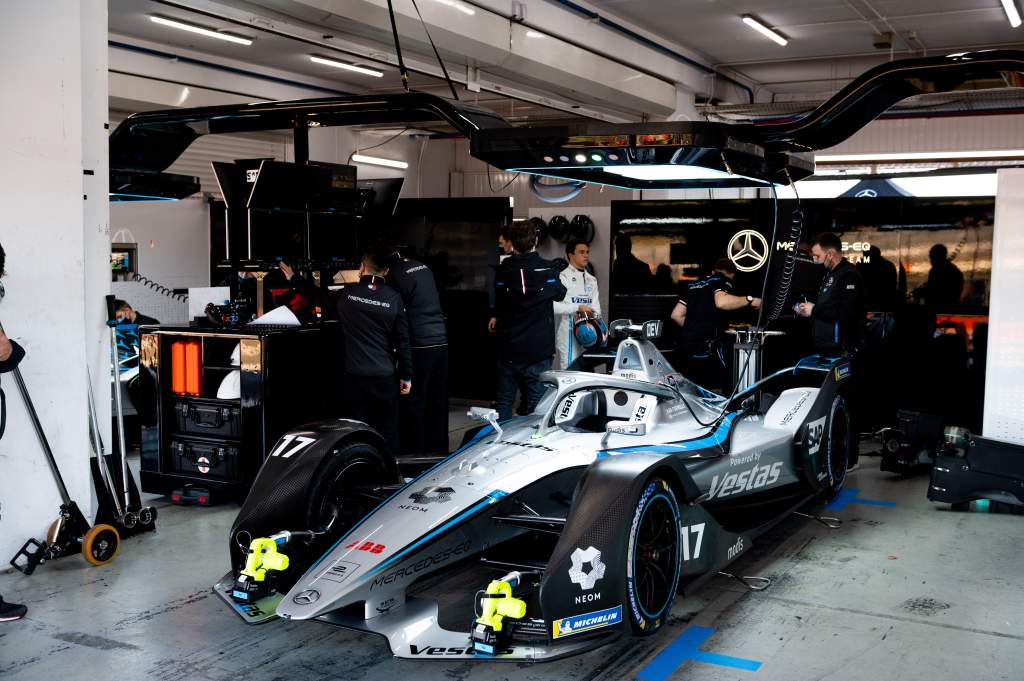 DS Automobiles' future in Formula E is still a little complicated and is essentially dictating the marketplace.
Yet as a multiple title-winning proposition (with the Techeetah operation) it largely retains a whip-hand.
The complications come largely from the Chinese end of the successful alliance, which still seeks investors.
The ball is very much in DS' court regarding where it places its Formula E activity for 2023. But adding to the complications is the potential of a second Stellantis brand entry.
The Race reported last month that Maserati is poised to enter the all-electric world championship for the 2023 season, most likely as an entity that uses a re-badged DS powertrain.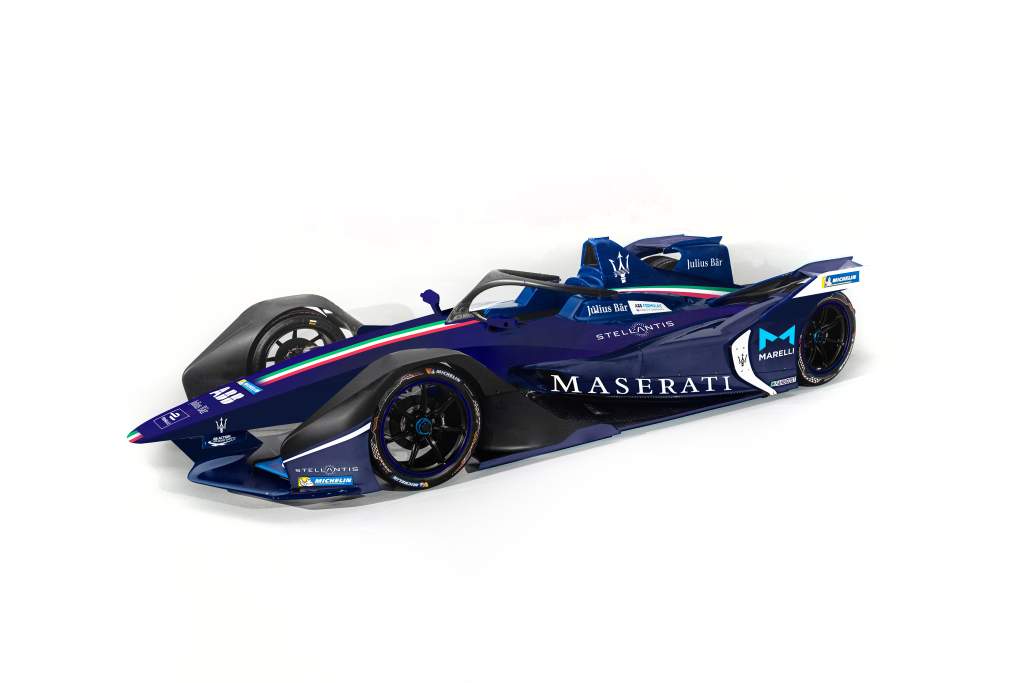 Should Maserati join the party, then precisely how and with who it races will be a considerable source of interest.
Could the Wolffs (Toto and Susie) collect a Stellantis full-house, with DS heading to Brackley and Maserati to Venturi, or even vice-versa?
It is an intriguing prospect and one which The Race believes has some credence.
Susie Wolff is known to have held talks with senior DS and Maserati representatives recently, while Mercedes already has a partnership with Stellantis in the monolithic Automotive Cells Company, which aims to become the European market leader for automotive batteries over the next decade.
As a manufacturer, Mercedes will leave the all-electric world championship this August, meaning that the team presently known as Mercedes EQ will also have to find an official powertrain supplier for the 2023 season.
The Mercedes EQ team could have found a partner in Jaguar, as speculated by The Race last month, but this is now unlikely meaning that a potential new brand joining Formula E – Maserati – could be an ideal solution for Team Brackley.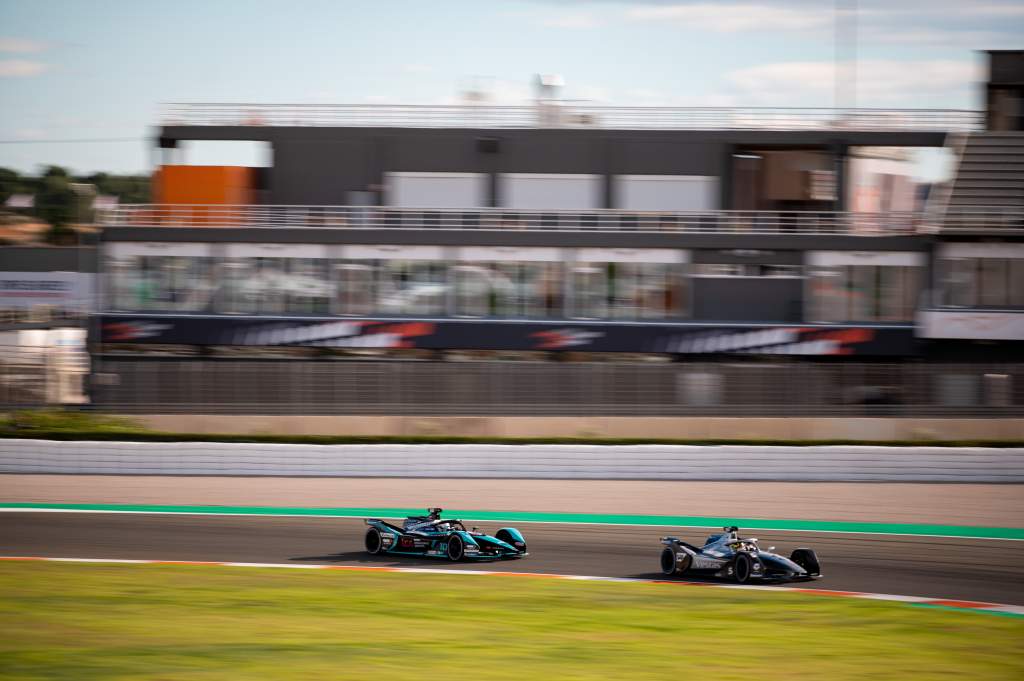 The company that owns the Mercedes EQ team is called, Mercedes Benz Formula E Limited, and is a subsidiary of Daimler UK Ltd, which acts as parent company but comes under the ultimate control of Daimler AG.
In its strategic report, made public by Companies House in the UK late last year, it made clear its future intentions. 'The leadership group is actively exploring all options for the team to continue competing in the series (Formula E) beyond season eight (2022)," stated its business review precis.
There could be no better solution to Team Brackley's quest than a hook-up with a new prestige manufacturer with an evocative heritage in motorsport and money to market its future electrified range of supercars.
But a dose of reality first. Who will pay for the team when Mercedes departs? Would Maserati? Would existing partners like NEOM or Vestas?
Could it function under the auspices of a coalition of its present partners, which might cover operational costs at the very least, and a new brand (Maserati) that could provide the marketing money and some other costs?
Should these critical questions be answered and a Stellantis/Wolffs double happen, then it would mean the present Techeetah entity would have to also find new partners for the first season of Gen3 competition in 2023.
The Chinese-owned squad finalised a single-season extension with DS for the 2022 campaign late last year. These came after plans for an investment via cryptocurrency entrepreneur Anthony Diorio last summer fell through at the last moment.
The Race believes that Techeetah is in talks with potential new investors to continue in the world championship beyond the present season and is also in discussions with both DS and other present powertrain manufacturers.
Should confirmation of a DS and Venturi new multiple-season agreement be forthcoming it will see the Stellantis brand embark on a third rules set after it initially entered Formula E in 2015 with the Virgin Racing team.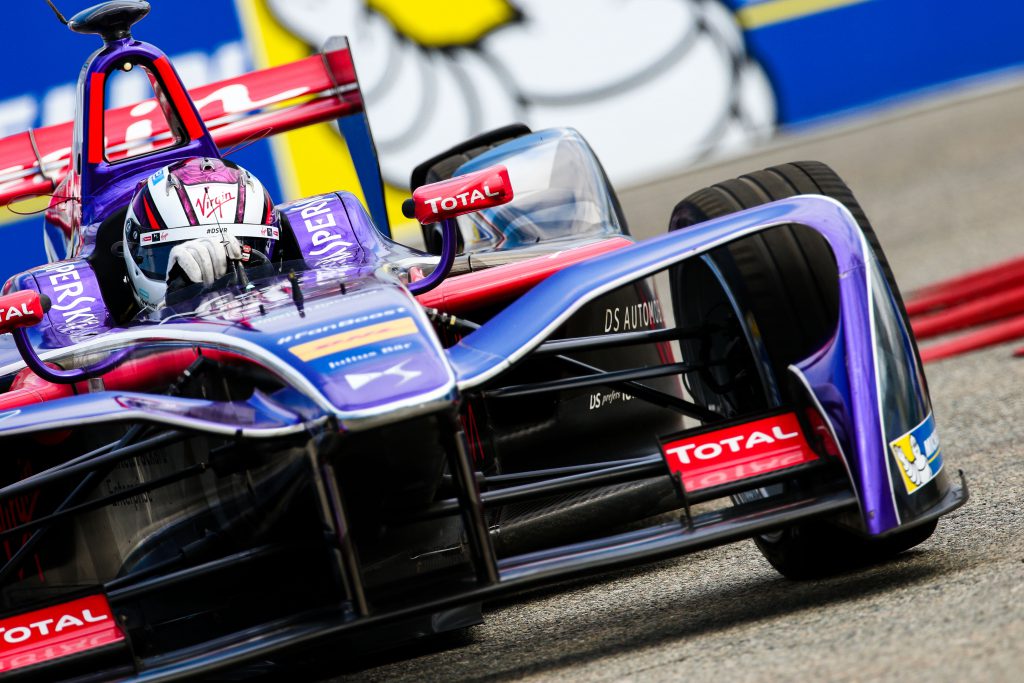 It then switched to Techeetah in 2018 where it won two teams titles and three drivers titles in just three years.
Chances of Techeetah getting the potential Maserati deal are said to be slim but all doors are technically still open and stranger things have happened.
The Chinese concern, owned by Formula E and Extreme E shareholder Sheng Li through the SECA sports marketing entity, has strong support from Formula E supremos Jamie Reigle and Alejandro Agag, meaning the team will be unlikely to be completely left on the shelf for 2023.
Envision and Jaguar deal close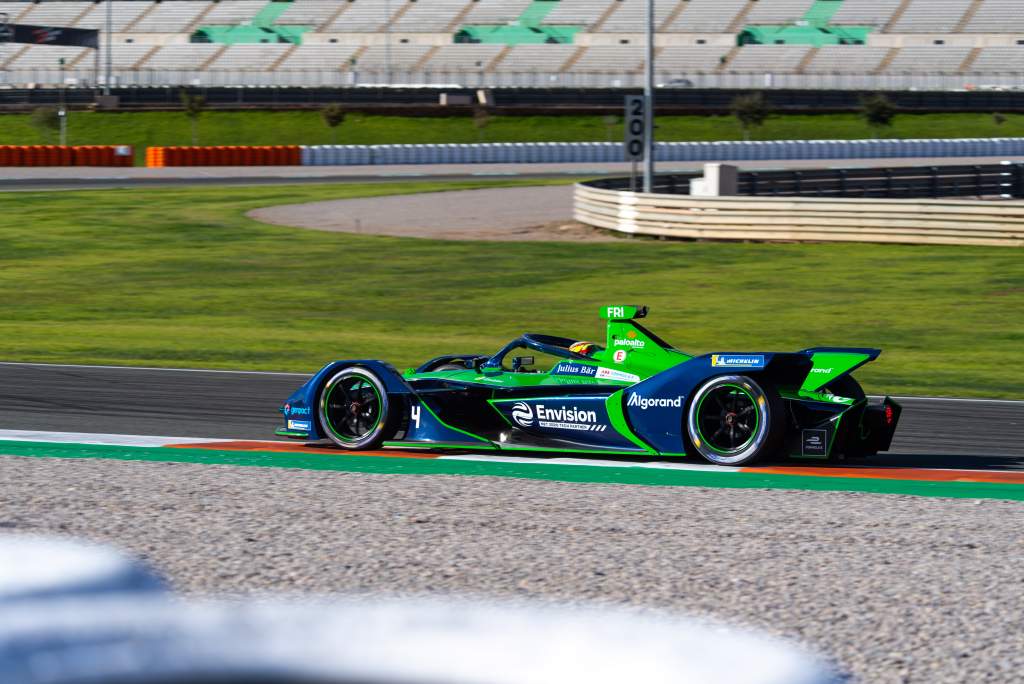 The newly-named Envision Racing organisation has undergone a quiet revolution over the last year.
The remaining Virgin-owned shares in the team were acquired by Envision Energy International Limited, the parent company for Envision Racing.
At the end of 2021, a financial offset agreement between the two companies was reached to allow sponsorship revenue to be offset against loans made by EEIL to the team.
The relevance of this to its immediate future is not entirely clear at present as Envision mulls over a deal with Jaguar.
It was always unlikely that it would re-enter into an agreement with DS again after an occasionally bumpy but reasonably successful partnership between 2015 and 2018 in the final three seasons of Gen1.
There are links, although tenuous in a racing sense, to both Porsche and Nissan.
Envision Racing's team chairman, Franz Jung, is formerly of the Stuttgart parish as he was president of Porsche China between 2015 and 2018 before heading to Envision.
Envision is also heavily involved with Nissan through the Automotive Energy Supply Corporation (AESC). The Japanese auto giant sold a majority stake in the electric-car battery business to Envision Group but retained a 20% share. The AESC is also building so-called 'gigafactories' in the UK and Japan in the coming years.
Jung is rightfully proud of the team and what Envision has achieved since taking the team over in the spring of 2018. That comes through when he and his fellow directors are strategising for the next rules set after its present Audi deal concludes this summer.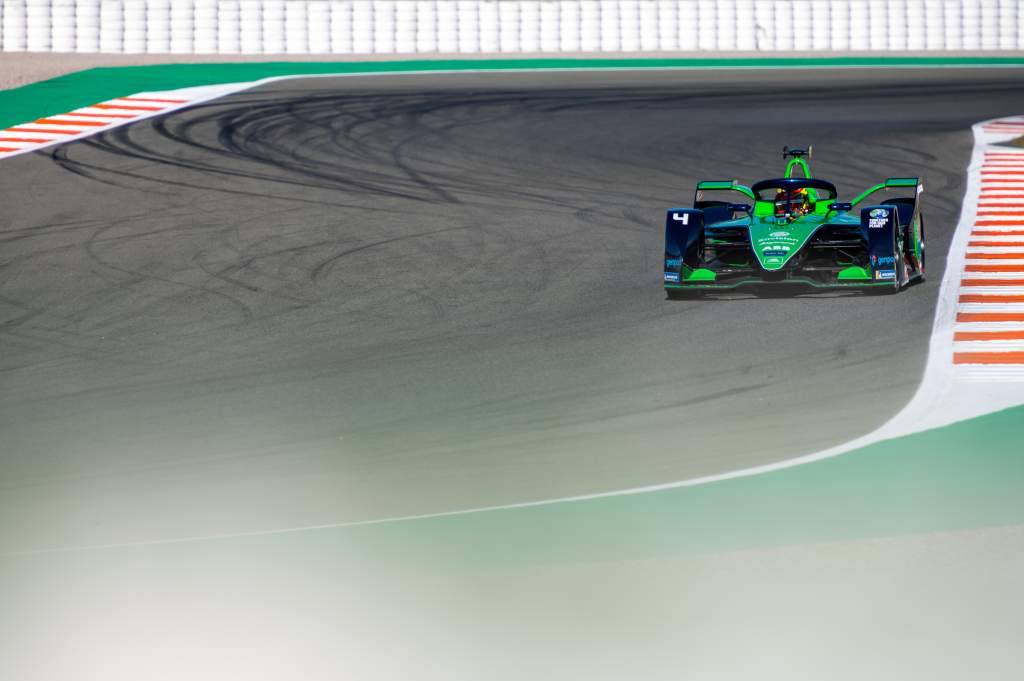 "It's not only us looking for a strong partner, it's also strong partners looking at us because we are successful," Jung told The Race last summer.
"We are an independent team with a clear vision, which aims strongly into sustainability as a company, which is 360 degrees, focusing on renewables, sustainability, carbon net-zero, etc.
"All these are areas that team OEMs are seeking out to us, and they say, 'all right, you are interesting, you have a more sustainable value chain than we have'.
"So, it's also for them good to partner with us, not only for us good to partner with someone strong."
A technical link-up with Jaguar, based close to Envision's Silverstone headquarters, would not be a huge surprise should it be announced in the coming weeks – and the word is that it may even be already agreed.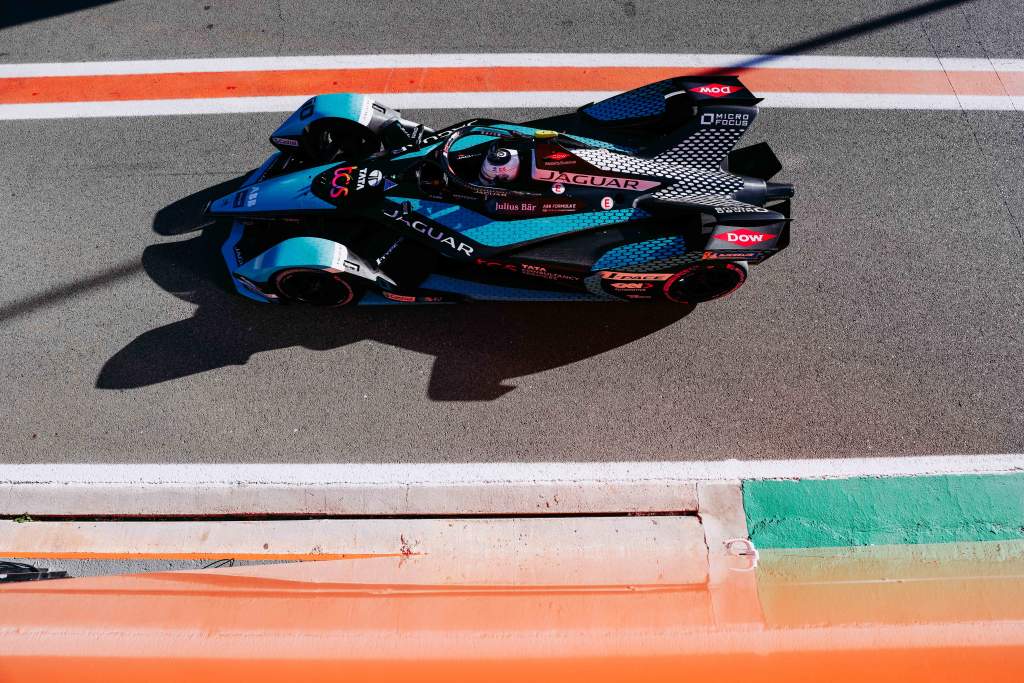 "The reality is there are less manufacturers so there's going to be a greater balance of customer teams manufacturers," Jaguar TCS Racing team principal James Barclay told The Race last month.
"So of course there's conversations happening and we're obviously a very competitive manufacturer from a powertrain point of view now as well."
Andretti's avalanche of options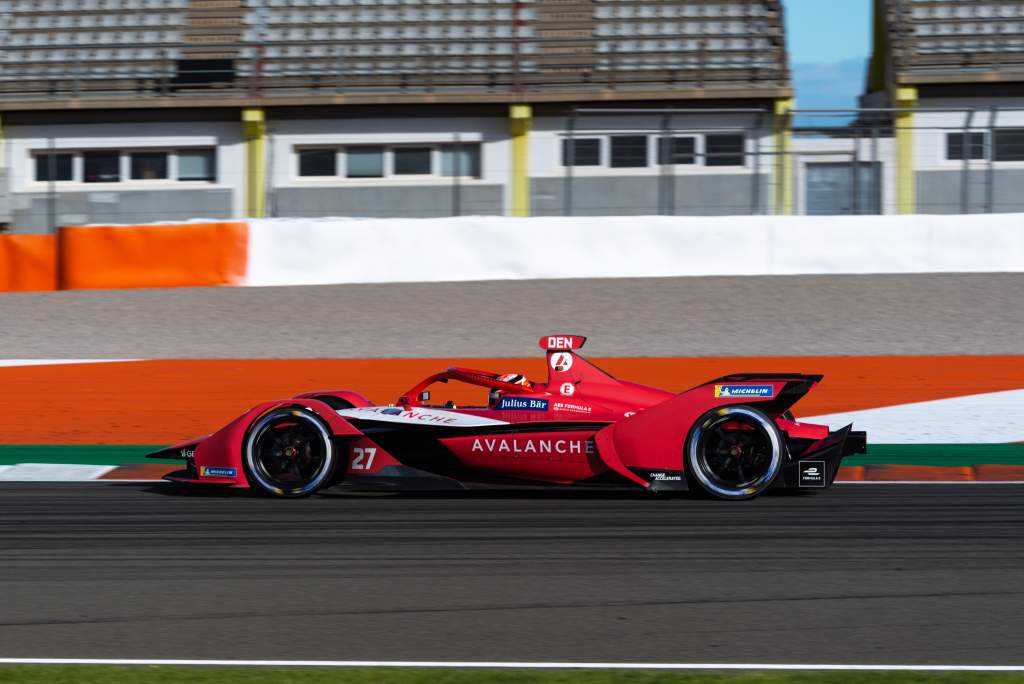 Andretti has now transitioned back to being a fully-independent team after the withdrawal of BMW last summer.
2022 is a significant year for the British-registered but American-owned and -financed team. It executed a spectacularly well-planned new commercial structure in 2021 and signed a significant new title partner in Avalanche.
Now, it is poised to work with a manufacturer once again, but in what capacity? Will it be an all-in trade like with BMW or a more democratic marriage such as the Venturi/Mercedes model of the last two seasons?
It's a question which the directors discussed at length in the final quarter of 2021, and it is one that has sub-questions that mostly relate to commercial power, technical relationship and obviously performance.
The Andretti organisation's past history is also a factor because it has previously been integrated fully with manufacturers, whether it be in IndyCar and IMSA with Honda (programmes managed extensively by current team principal, Roger Griffiths) or with Volkswagen in Rallycross.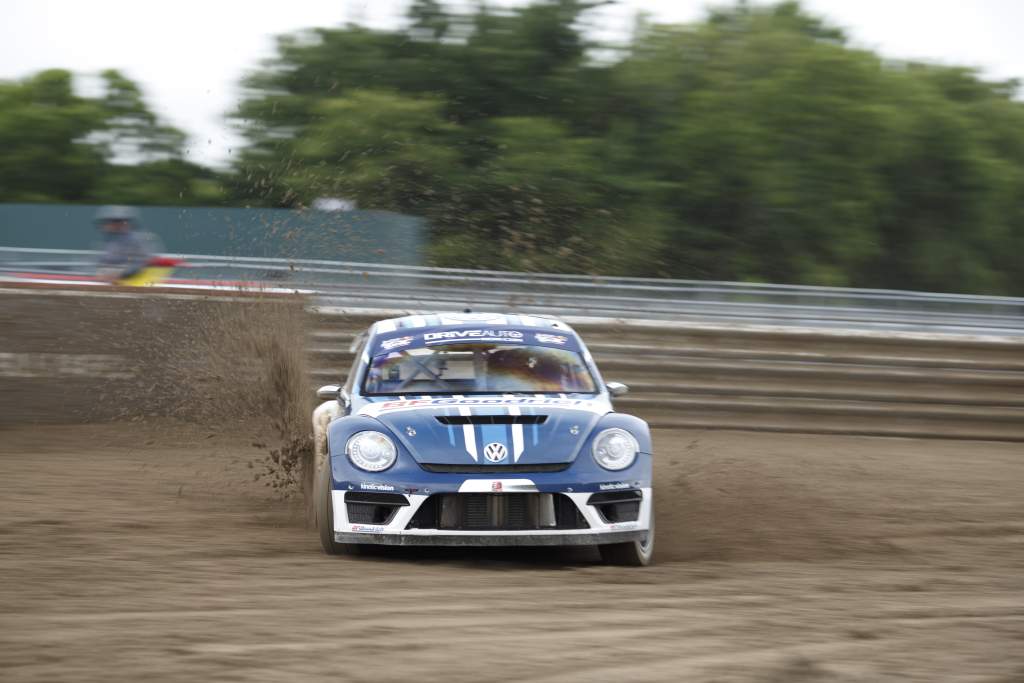 As ever though, money talks and the fact that Avalanche is securing the foreseeable financial future for the team would indicate that a non-full-on BMW-like interface is what can be expected.
Should that be the case then Andretti has a host of options. But The Race understands that as of early December the list was down to two possible partnerships.
"We're very used to working at a strong factory level," Griffiths told The Race at last month's Valencia test.
"That's usually the preferred route but you've got to look at the economics and decide, does that work for us in today's environment?"
Whichever way it goes, Avalanche Andretti is building a strong package as it continues its varied electric racing journey, which it began in 2014.
Andretti has also spoken to the Lucid Motors company after it forged a relationship through some independent validation work that was done on the Gen2 battery back in 2018.
At one stage it looked possible that Lucid may be interested in entering Formula E midway through Gen3 but that now looks unlikely as the Californian-based company concentrates instead on its road car launches and work on the front MGU for the new 2023 car.
Nissan and Mahindra would at present appear to be the most likely for Andretti, should the potential Maserati deal go to Venturi or Team Brackley, but at the time of writing it looks very open.
Nissan looking for a deal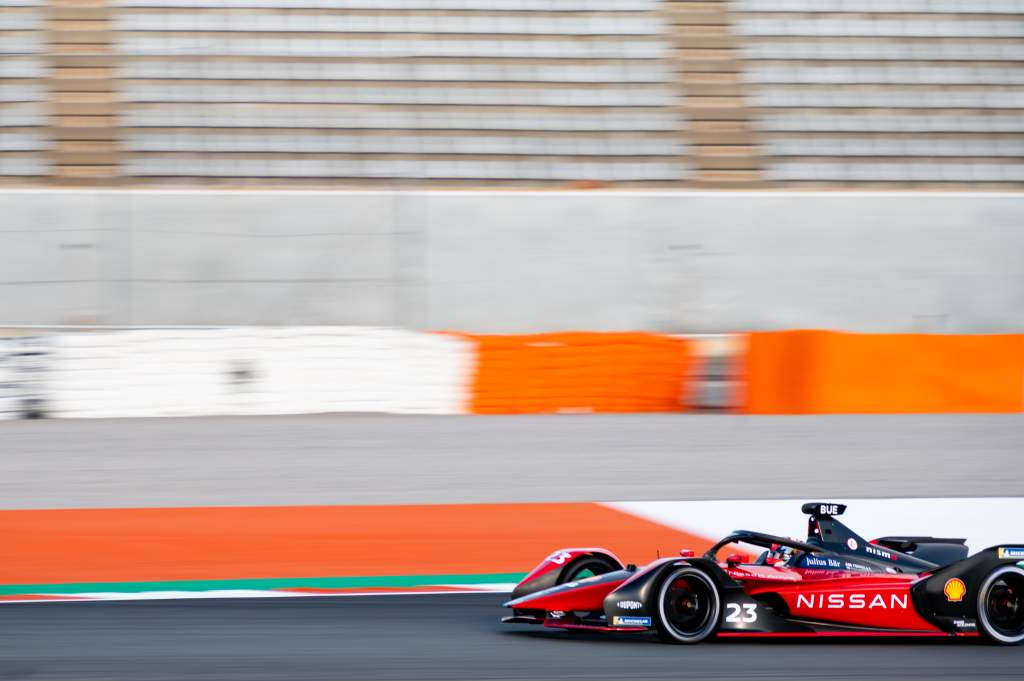 Nissan has been talking to all parties and appears to want a deal for a team to run its powertrains in Gen3, for which it is fully committed until the end of the four-year rules cycle.
"It's definitely something that if they are the right conditions we want to do because it's interesting to have also customers teams and gives you the opportunity to collect additional data," Nissan's global motorsport boss Tommaso Volpe told The Race recently.
"If we have a customer theme, of course the interest is to make the most of it, to have a partnership with the team.
"This is in the spirit of Nissan, to be honest, we really believe in partnerships in the business world so we will try to make the most of it.
The Nissan/Renault alliance was of course the first manufacturer to strike out in supplying a privateer team in 2016, when Techeetah did a deal to use the Renault Z.E 16 car.
Could it again pair up with Techeetah for a second bite at the customer cherry in 2023, or perhaps Andretti would be an attractive proposition for its recovery strategy in North America?
Also, should a Team Brackley and Stellantis brand deal not happen, then Nissan would seem a solid option.
Will Porsche future uncertainty quell deals?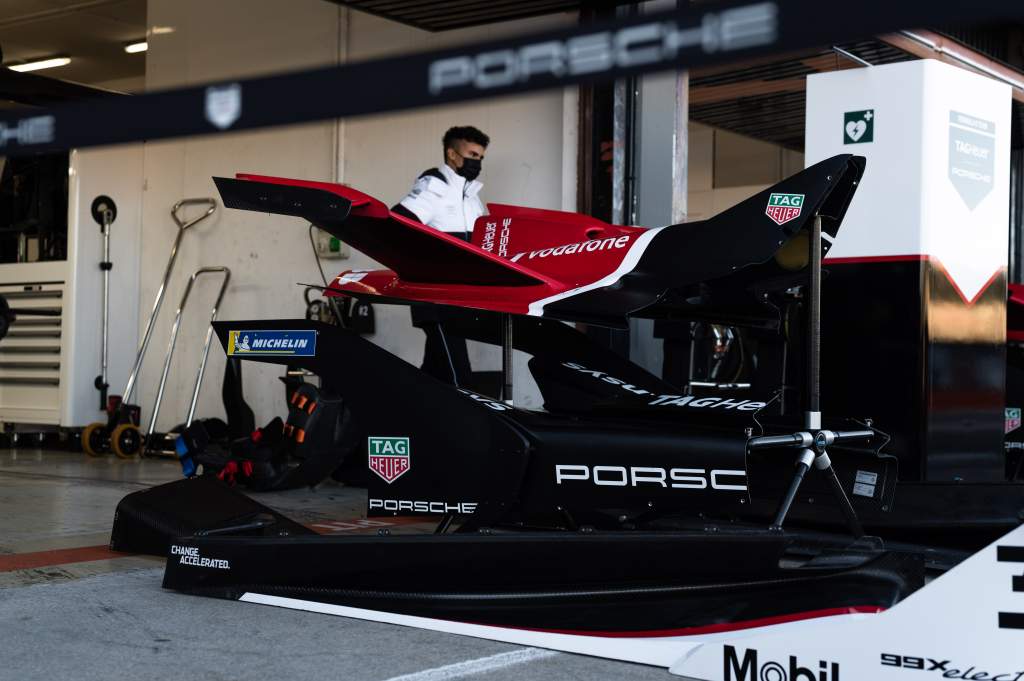 Porsche's public acknowledgement of only committing to the first homologation of Gen3 until the end of 2024 has obviously made any suitors for a customer supply of powertrains nervous.
Although some talks have occurred, notably with Envision and Techeetah, it would not be a surprise if only the factory team is powered by Stuttgart-derived technology in 2023.
Although not talking specifically about Porsche, Andretti's Roger Griffiths admitted to The Race that a two-year deal isn't an ideal solution for a privateer entity.
"You don't want to go into the start of the programme knowing that within 10 months of that programme you've got to be looking at what my next move is," said Griffiths.
"You really prefer the stability of a longer-term relationship because it may not work initially, and I don't feel it should fail on something because it's just not working to start with.
"If you truly are a partnership working together, you've got to work through it. So, a four-year programme allows everybody just to get on with the business of going racing as opposed to wondering what might be around the corner."
Should the F1 question not be answered sufficiently in the coming weeks and the uncertainty of Porsche's complete commitment to Gen3 continue, then it is entirely feasible that it is the one manufacturer that doesn't have a customer team in 2023.
Dragon added to the customer mix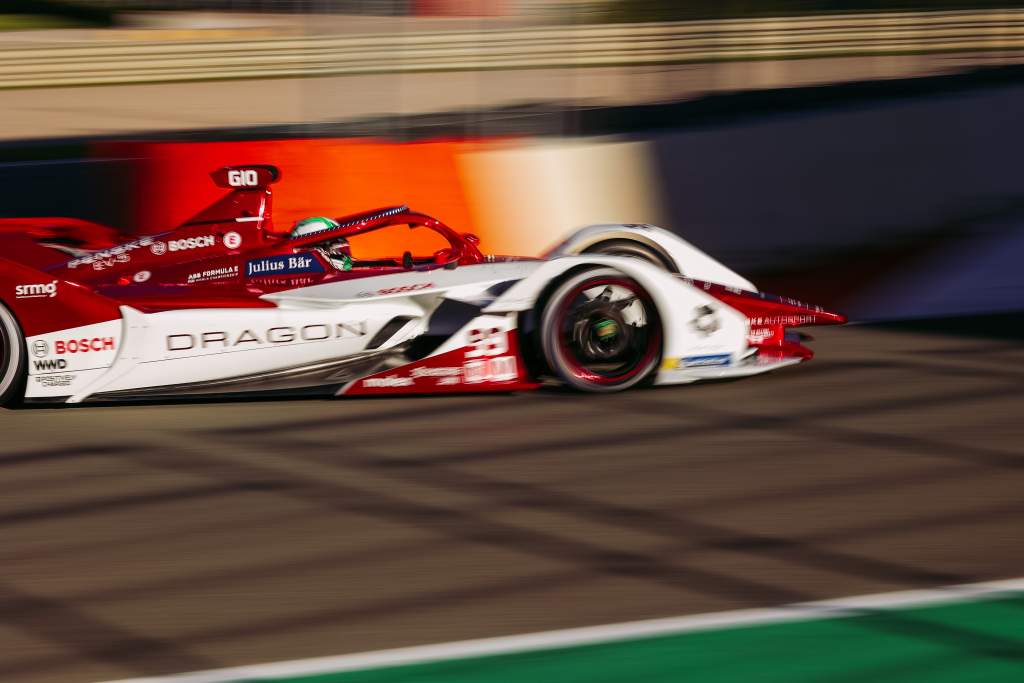 The Race revealed last month that the Dragon Penske Autosports organisation had dropped off the manufacturer list for Gen3 late last year after plans for it to work with Bosch for the new rules bit the dust.
Quite why this was the case is not presently clear. What it means though is that the American team will now have to partner with one of the six manufacturers in the coming weeks.
This will not be an easy task.
The team has been in the doldrums for the last four seasons, changes its personnel rapidly and has gone through multiple technical partners including Faraday Future, Integral Powertrain, and Mike Gascoyne's MGI company in recent years as it used multiple companies to build its powertrains.
NIO 333 or Mahindra appear to be the two obvious possibilities for Dragon, although it has also held discussions with Jaguar, Nissan and Mahindra in recent weeks.
DPA forsook an early possibility of a link-up with Porsche as early as 2017 so any deal with the German powerhouse is likely to be a non-starter.