Equity in motorsport is a myth and it has been ever since pioneers such as Colin Chapman and Ron Dennis twigged that commercial strength was just as important as a technological breakthrough when it came to long-term success.
Since manufacturers began to proliferate in Formula E from the summer of 2017 onwards – when BMW, Porsche and Mercedes all confirmed their collective sparky intentions – a mantra-like rhetoric has resonated through the paddock.
It's a kind of protective prayer that is aimed to ward off any spectral doom seen during Group C sportscar racing in 1991, the International Touring Car series in 1996 or the World Endurance Championship in 2016. It's the echo of days of multiple manufacturers being unable to play nicely together for too long and sinking their championship amid an avalanche of wasted cash, unsustainable budgets and intra-OEM bitching.
In the case of the Mercedes EQ Formula E team, things appear to have got very complicated, very quickly, beneath an umbrella of that humbleness mantra and perceived equity with its rivals.
Since it came into Formula E in 2019, Mercedes has done a consistent job of reminding everyone that it is deferentially going about its business with one eye on the greater good of the championship's long-term health.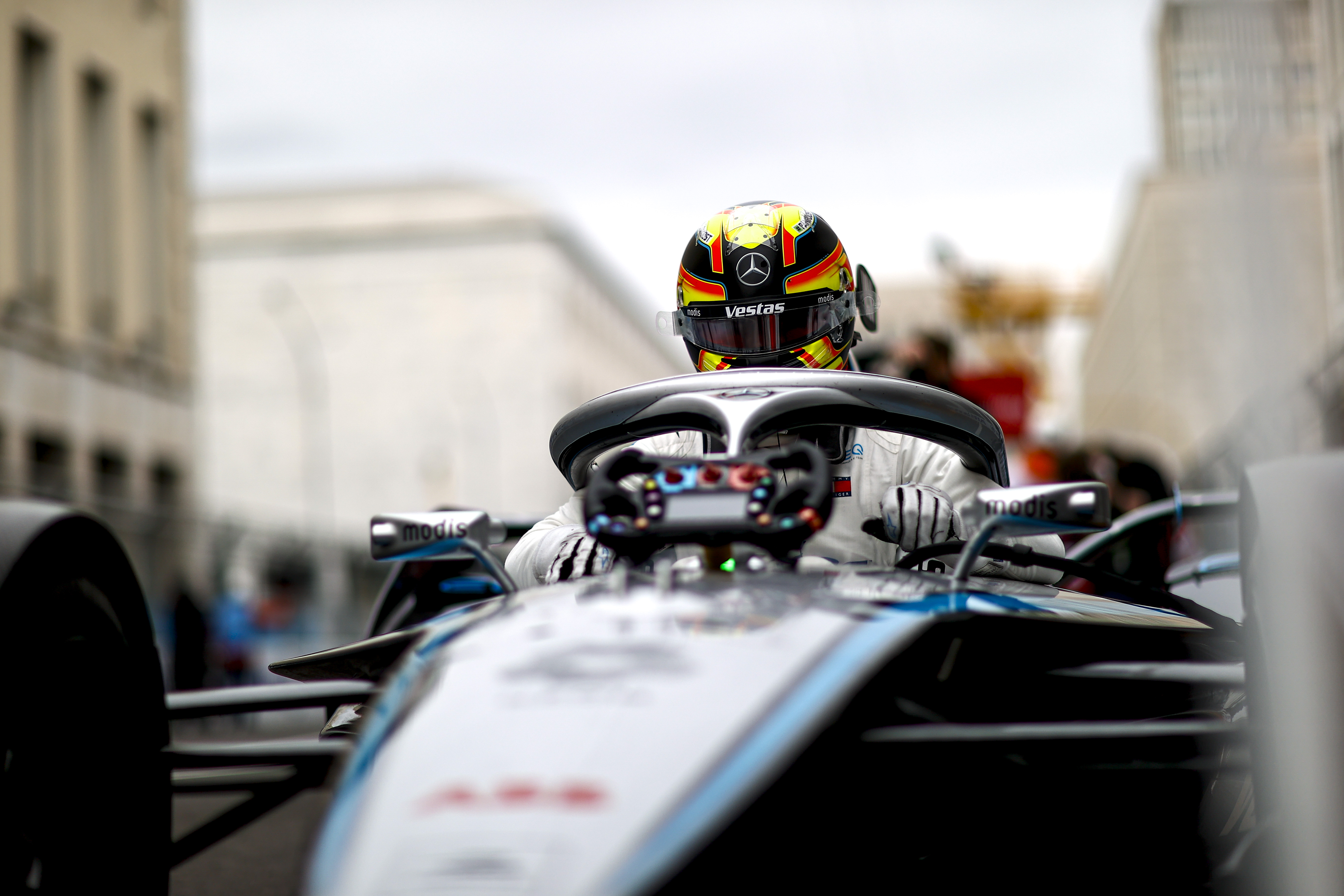 This superficial utopia suggests a deftness at spinning an illusion of commercial parity with its competitors. But actually, it's a distorted picture.
Mercedes is spending more than anyone else on the grid at present and according to some, but not officially corroborated, by some margin.
This is set to change from 2022/23 onwards should Mercedes stick around for the third iteration of the FE rules package. That is when a formal cost cap will be introduced in what one Formula E stakeholder described to The Race in Monaco last month as "forensic auditing".
In reality what we are seeing through this particular 'will they, won't they' saga of Mercedes' Formula E future is a kind of arrogance in humility, or at least that is how it could be portrayed. This is irrespective of what it may or may not be asking for in return for pledging its future to the electric world championship.
But if the sleeve of goodwill slips, behind still will remain a strong commercial backbone that runs through the entire programme, just as it does and will in Formula 1.
Conceived to deliver race wins and championships via excellence in both technology and human skill, Mercedes' approach usually proves successful if managed correctly, as evidenced in F1 over the last eight years.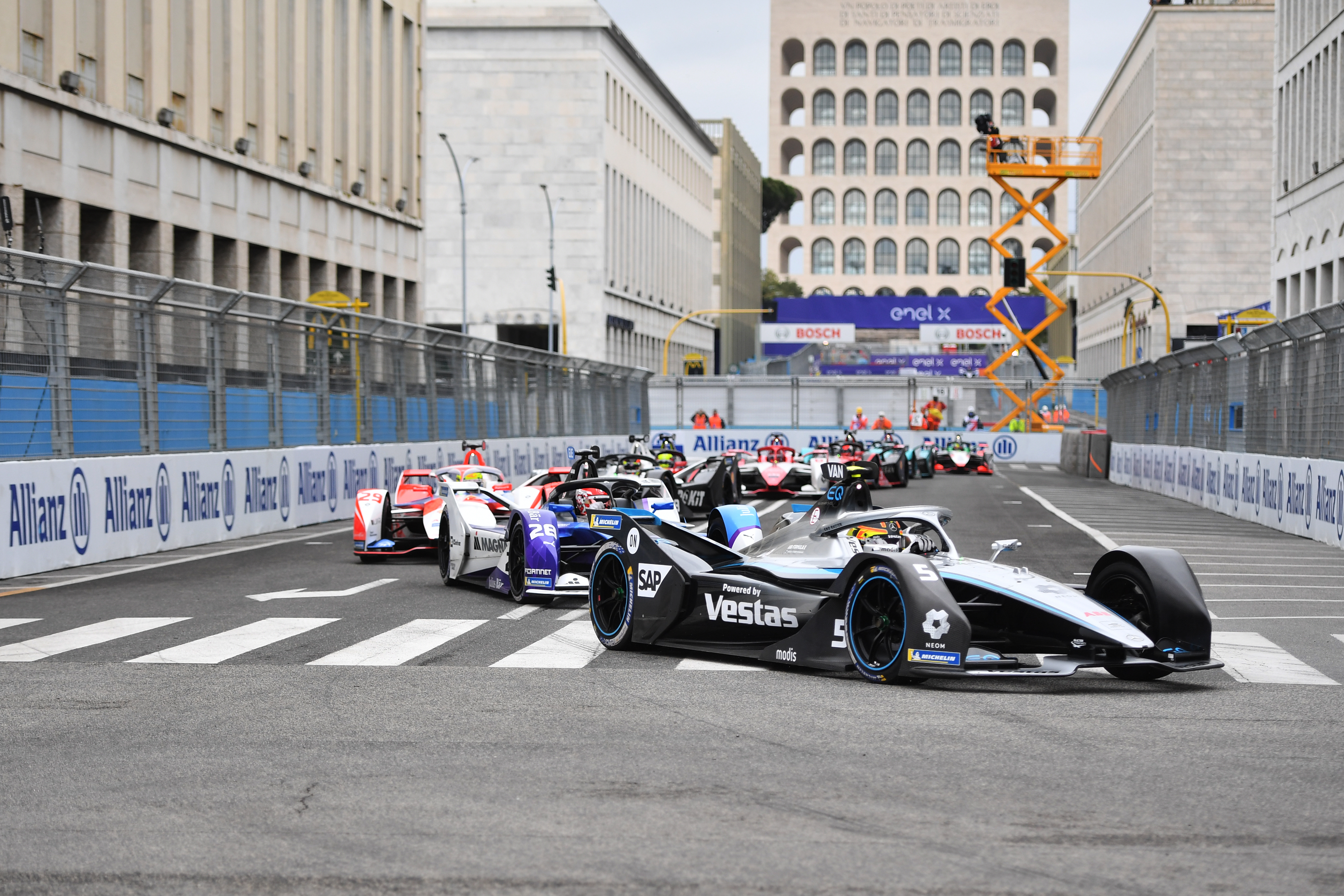 Mercedes EQ has very good management from a marketing, technical and communications standpoint but its structural commercial make-up is largely unknown. Some say it is almost self-sufficient in terms of its budget via partners, others suggest not quite so, yet.
And this is where Formula E is different from most other championships. It's most certainly not 'all about the money' nor is it a directionless marketing exercise, despite what temporary BMW Motorsport boss Markus Flasch (a man who has never set foot in a Formula E paddock) may believe.
DS Techeetah has proved that not being in the top echelons of the budget high-flyers is no barrier to success. From a title-winning standpoint it reigns supreme. Additionally, the customer Envision Virgin team has, on a race-winning basis, compared more favourably than its car and tech supplier – Audi.
Mercedes vehemently discredits the suggestion that the impending cost-cap is somehow crucial to its current stalemate. Indeed, it states it is one of the key supporters of the initiative to control costs for the greater good of the championship.
If that is the case then why is it not fully committing to the next rules set when all about Mercedes rival manufacturers are jumping in?
Could it be simply that the process of expecting all manufacturers to be able to fall in line for any given quarter of a financial year and say 'we commit' is just completely unrealistic?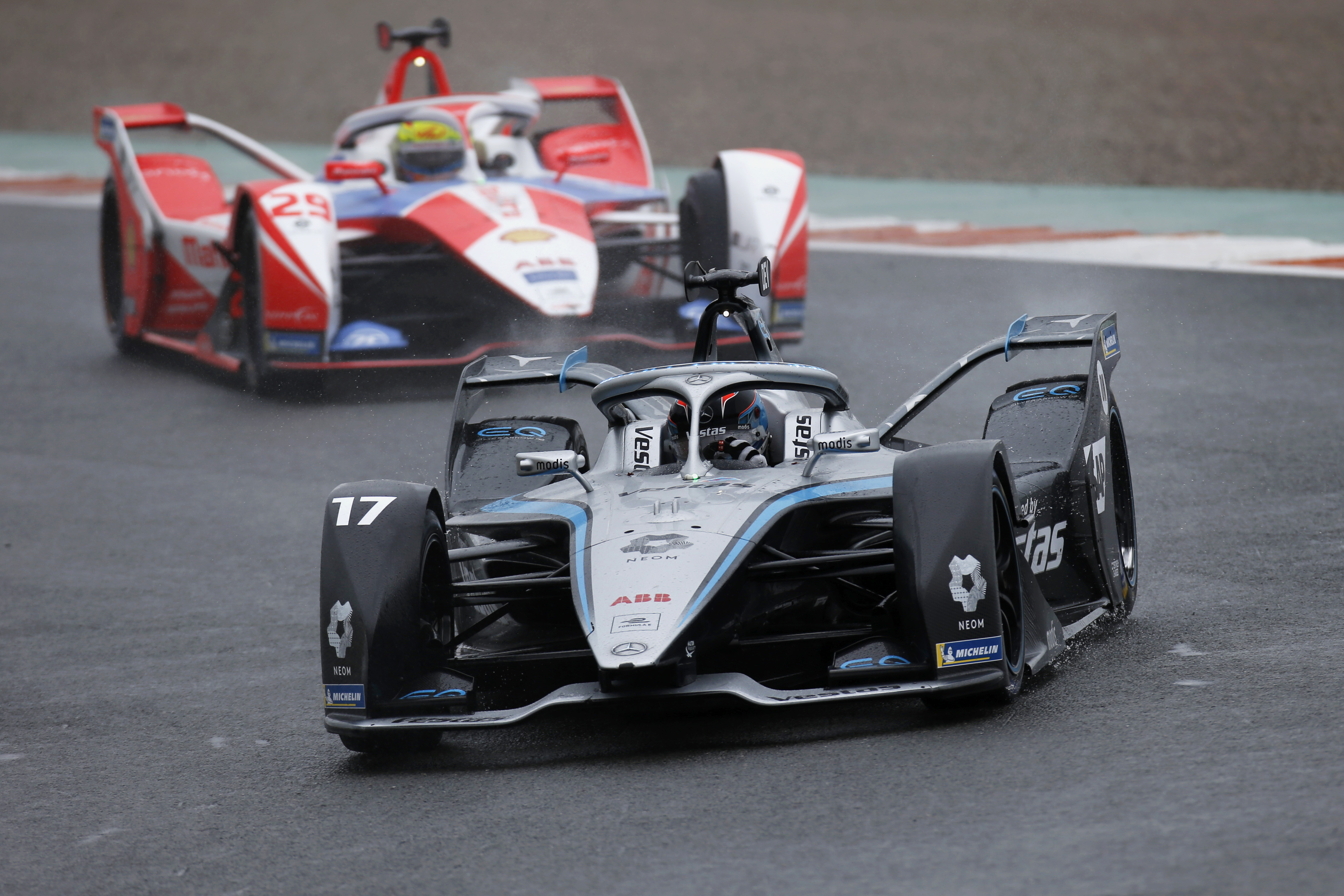 It's quite possible. Such crucial decisions need great flexibility to encourage manufacturers and to be able to accommodate them in a rules set that lasts for four years.
At the end of the day, these are big decisions, multi-million dollar decisions, that are taken at the board level often by folk that do not know or care about the nuances of motorsport, let alone a strand so new and as complex as Formula E.
Manufacturers usually have far more important things on their mind in normal times anyway. In a once in a lifetime pandemic getting their attention is not the work of a moment.
But let's stand back and look at what the manufacturers are actually being offered for the immediate future by FE.
The uppermost decision-making body of Formula E is the curiously secretive Formula E Committee. This consists only of FIA and FEO top brass and doesn't have any representation from manufacturers and teams.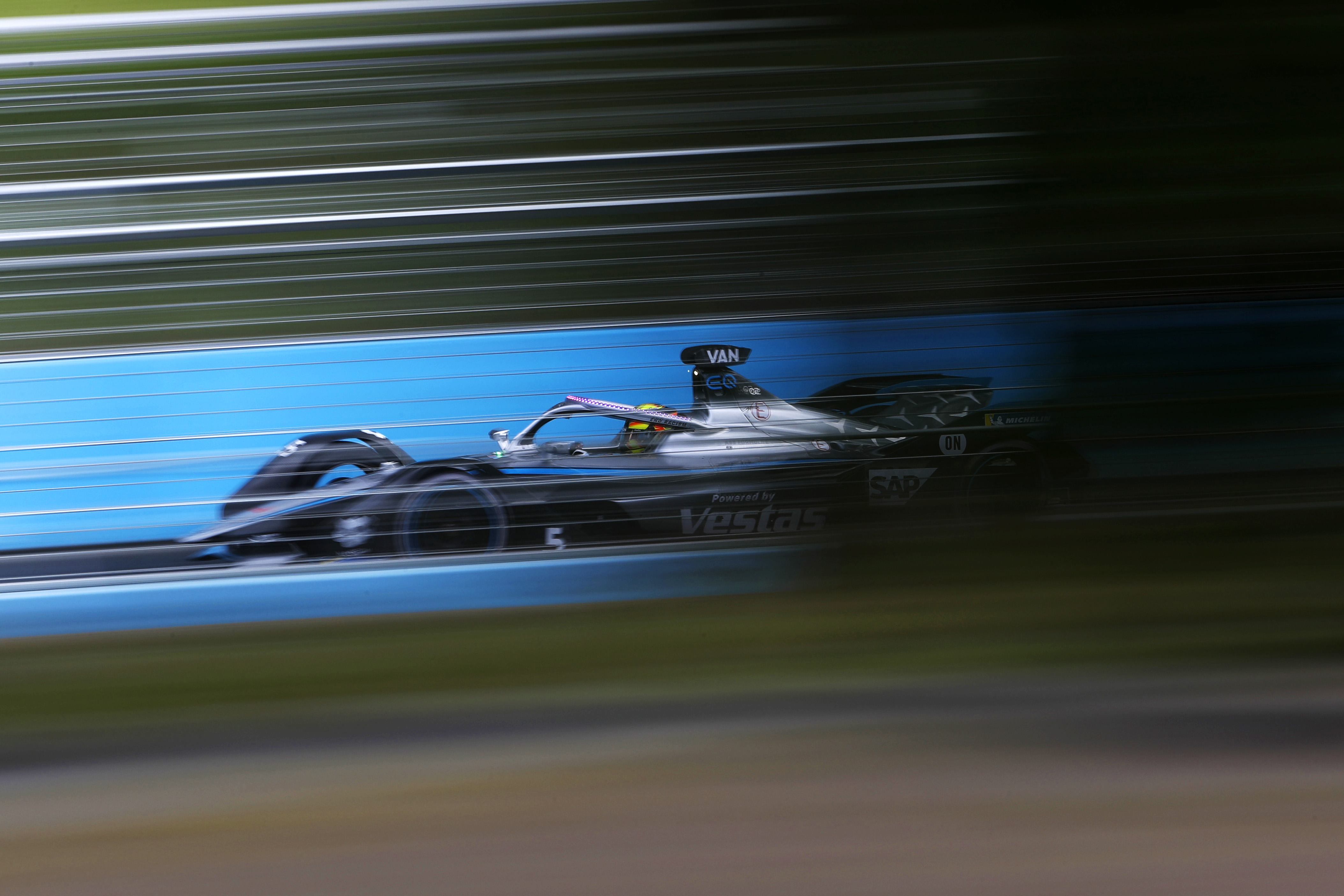 Sitting on this group is the CEO of the promoters, leading FIA personnel and also an individual who has been referred to in the Formula E paddock as 'the God.'
His name is Professor Burkhard Goeschel, a man with extensive experience with leading manufacturers, including BMW and Daimler, at both technical, sporting and corporate levels.
The president of the FIA Manufacturers Commission (and a former president of the FIA's Electric and New Energy Championship Commission, which is now led by Serge Gachot), he wields a great deal of influence and power on Formula E's technical roadmap via his work with the FIA.
Ultimately, expecting such a disparate range of manufacturers to be able to make a decision on a specific long lead-time date time that suits the rulemakers and promoters is ambitious to say the least.
Corralling a host of them into a decision for a deadline needs flexibility and to a degree, the FIA has allowed this with how it's handled Mercedes, for which it should be applauded.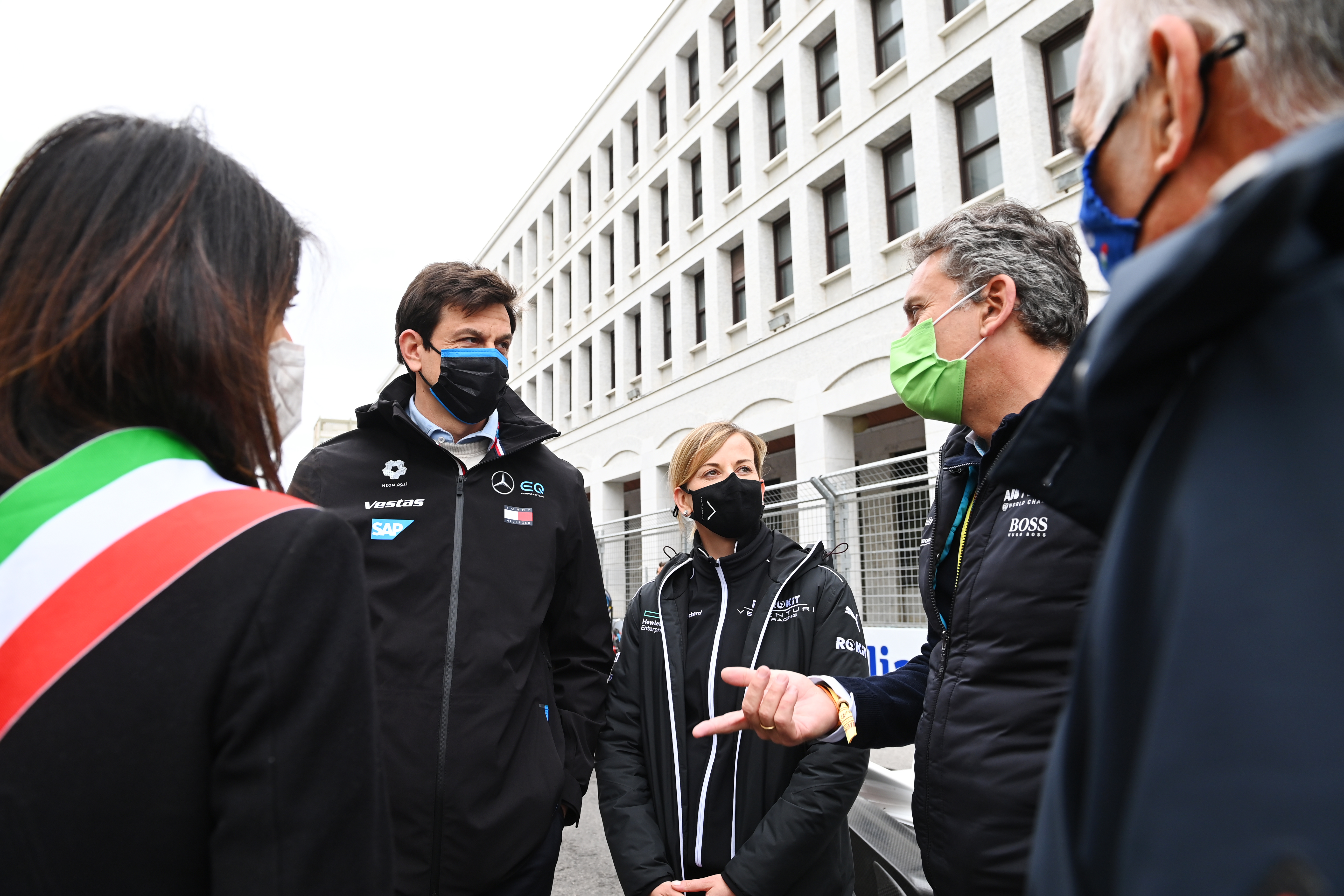 "The final list of manufacturers will be known and published in due course once the FIA will have reviewed all the applications and interviewed all the candidates," an FIA spokesperson told The Race this week.
"The technical roadmap of Gen3 and the manufacturers' commitment process are two separate topics which are not linked. The development continues as normal and everything is on schedule."
This needs some explanation. The 'soft' deadline for manufacturer registration came at the end of March and was taken up by Mahindra, Nissan, DS, Porsche, NIO333, Jaguar, Penske and Jaguar.
They, after sitting on Technical Working Group meetings, then received a small amount of data from Spark (chassis), Hankook (tyres) and Williams Advanced Engineering (battery). Mercedes has now, at last, joined them in getting the same level of information having registered outside of the supple March 31 deadline.
However, a process of interviewing the manufacturers, by the FIA, has to take place before they are fully accepted in the Gen3 plan, meaning that the March 31 deadline is nothing more than the start of an administrative process before the more detailed CAD data is issued.
FIA's Frederic Bertrand told The Race at Valencia in April that "we agree with a late entry process but the condition is clear, that they cannot access the [Gen3] data until they come in."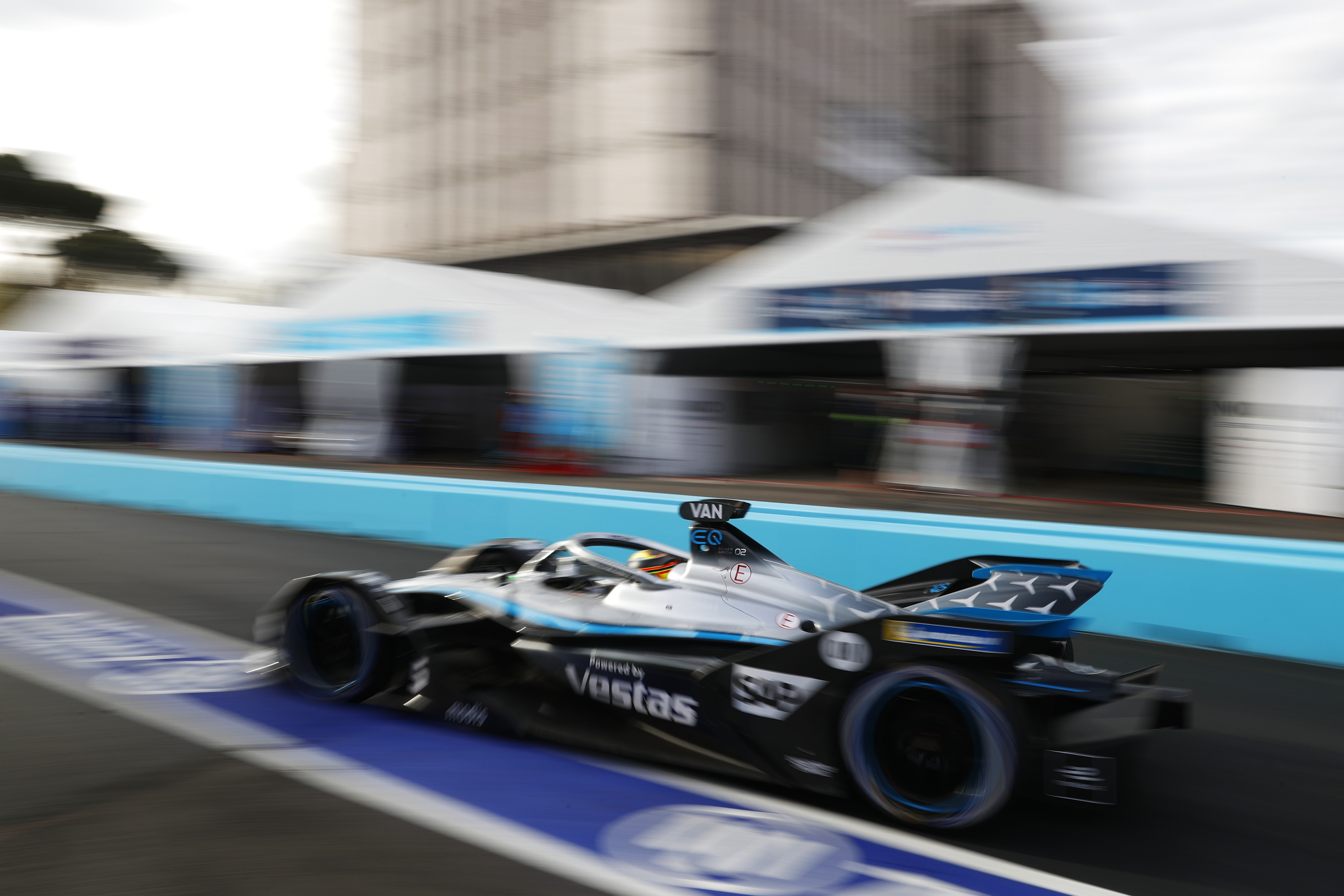 Bertrand also described Mercedes' situation as "just a matter of internal additional reflection or discussion," but that they would be given "maximum flexibility as long as they play with the rule we have applied to everyone which is to get the commitment fulfilled."
The discussion phase, with all the stakeholders who have communicated their wishes to be part of Gen3, is now taking place. The interview process is positioned for the FIA to understand more about specific manufacturers' projects and how they are organised.
These are then validated to form the official entry list of manufacturers for the 2022/23 season. This is expected to be revealed in July or August.
When it is issued it will really only be brief stopping off point on a long and arduous road for the manufacturers, especially with a cost cap on the near horizon.
Will the equity myth be busted when that horizon is reached? Don't bet on it.