The relatively low-key incident between Nyck de Vries and Andre Lotterer that triggered a result change four weeks after the Jakarta E-Prix is unlikely to set a precedent for similar scenarios in future Formula E races.
That is the opinion of the majority of those directly involved in the incident, whose rather gentle ripples permeated all the way to the Marrakesh paddock this week.
It was there that the stewards formally amended the results from Indonesia, ensuring that Lotterer was reinstated in ninth place, Sam Bird was shuffled down to 10th and Sebastien Buemi lost the rare point he thought he'd earned in 2022.
The amendment of final results in international motorsport days, or in this case weeks, after the fact is nothing new – but it occurring because of a sporting rather than technical incident is relatively rare.
The incident went largely unseen by the TV cameras and no footage of it was in fact captured at all other than on circuit closed-circuit TV which the stewards viewed in real time and in replay before issuing the now-rescinded five-second penalty dished out to a perplexed Lotterer.
The stewards along with the driver advisor – former March and Pacific F1 driver Paul Belmondo (pictured below driving for March in 1992) – saw it as a slam-dunk attribution of Lotterer turfing the Mercedes of de Vries out of the way.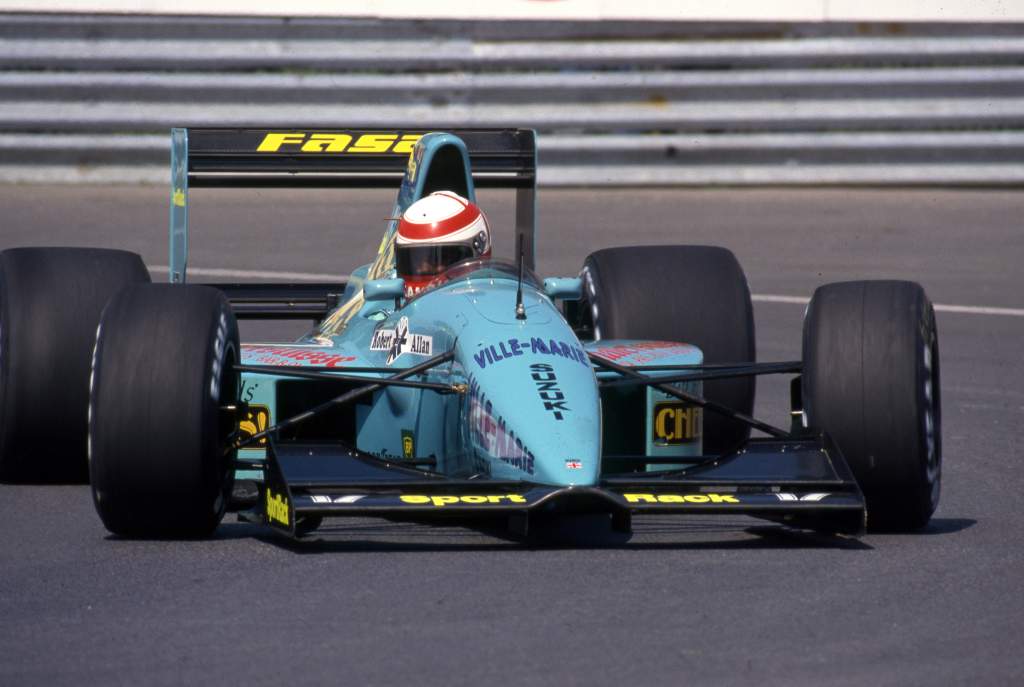 What they, or indeed Lotterer, didn't know at the time was that de Vries was actually already nursing a slow puncture, which – according to the subsequent evidence collated by Porsche for its right to collate a petition under Article 14.1.1 of the 2022 International Sporting Code – caused de Vries to brake earlier than usual for Turn 8 due to the deflating Michelin.
Porsche lodged its petition of new evidence to the FIA and the same stewards then convened virtually in mid-June to review the evidence before reversing their initial decision.
Practically speaking this came from GPS data from the Porsche team, which in turn then triggered the FIA's technical department to look into de Vries' struggles and ascertain that his braking and trajectory into the corner had been compromised by the tyre deflation.
While the ultimate decision was generally praised by those involved for ultimately being the correct one, it in turn raised some questions first about the actually incorrect action taken immediately after the incident.
However, the FIA's permanent international steward Achim Loth told The Race that ultimately the process offered by Article 14.1.1 of the ISC had delivered on what it is intended to offer for teams should new evidence come to light.
"It [the evidence] was relevant, and it was new and was not available at the time of the decision," said Loth.
"After that decision, we have to put a possibility to reopen the case, which we did and then we discussed again internally under that circumstances if the taken decision was the right one, and it came to the conclusion that the decision was wrong, so we have to take it away because, to be honest, we saw this caused the collision."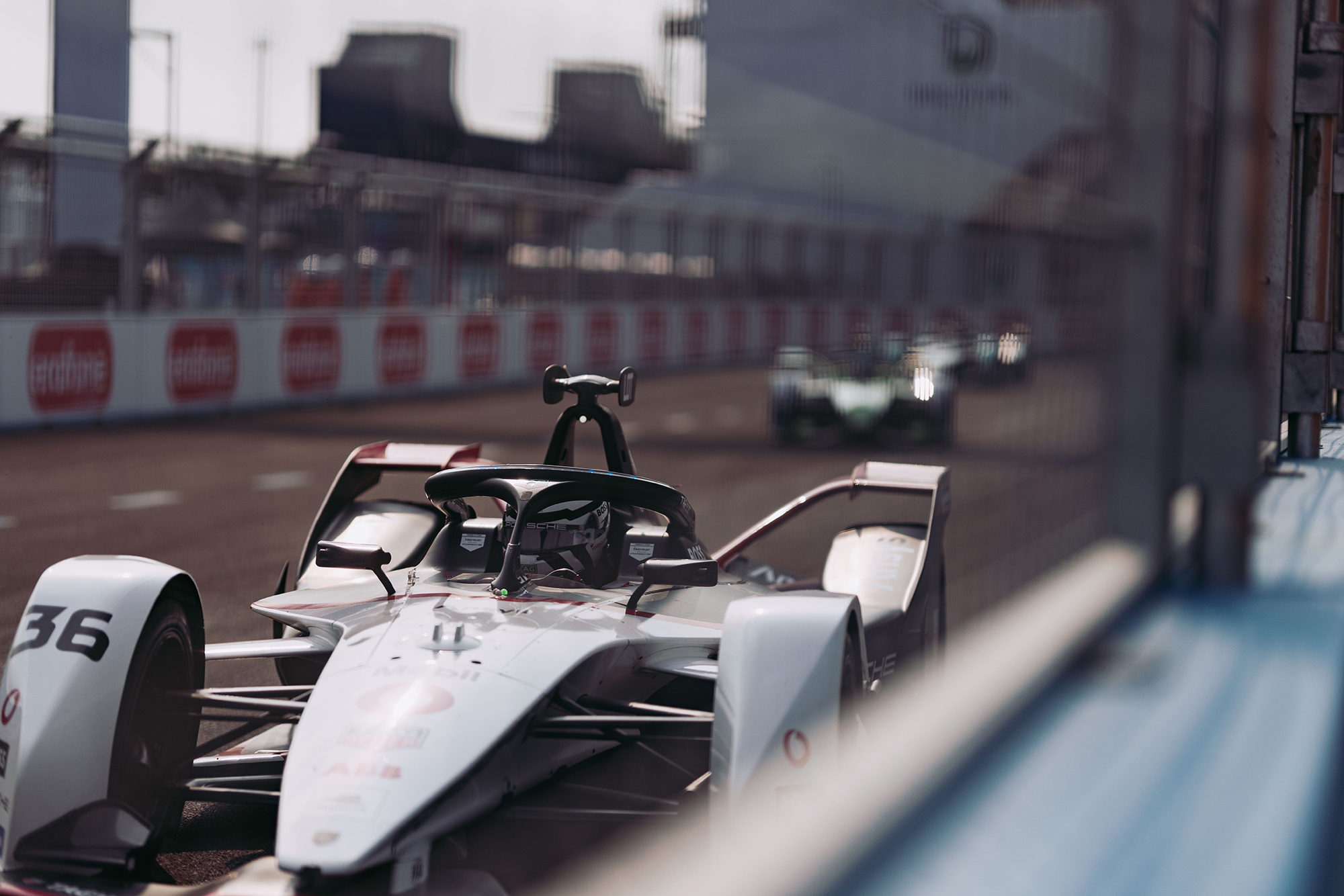 Nissan e.dams' team principal Tommaso Volpe – whose driver Buemi lost a points finish – pretty much summed up the consensus of the paddock when he said that "if there was a misjudgement against another team, we are happy that this was corrected because it's fair".
"But," added Volpe, "it would be interesting to focus a little bit on the process that led to the misjudgement in the first place, and then as a consequence in the change of the race result."
Formula E stewarding consistency is something that The Race understands comes up regularly in the team managers' and drivers' meetings.
Porsche team principal Florian Modlinger reckons that the terms of consistency and fairness are actually very difficult to apply together.
"In my point of view, the stewards have two things, they have to be fair and to be consistent," Modlinger told The Race.
"These two things, to bring them under one 'hat' is very, very difficult. That is because consistency is always applying the same penalty for the same action or incident but how contacts and how they are made are all general violations of the regulations, so it can be in very little details different, and then they should be also fair.
"Either you are fair, or you are consistent and then people will always complain that stewards are not fair or not consistent, and theirs is not an easy job to do."
That is one view, and admittedly it is one from the pitwall and from an experienced operator in some high contact series in the past, notably the DTM.
That is a series that Antonio Felix da Costa has won in too with BMW. Yet the DS Techeetah driver has a very different opinion and outlook on the matter of consistent application of penalties. This largely comes from recent experience via an incident that took place in the final stages of May's Berlin E-Prix.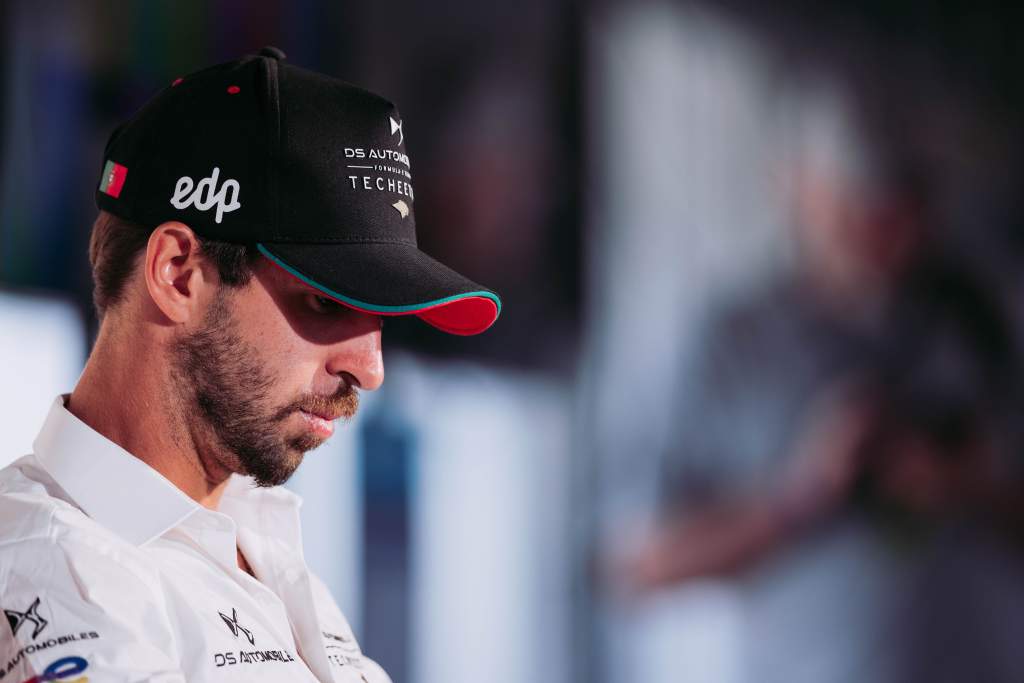 Defending fifth position from Robin Frijns' rapidly-catching Envision Audi, the black-and-gold DS took a hit from behind after lifting off – which was done as part of a lift-and-coast to save energy.
It was an incident that upon review by the stewards was deemed to have no further action needed. Unlike the Lotterer-de Vries contact it was captured in close-up detail by the TV cameras.
"I was not happy at all with how that decision was taken," da Costa told The Race in Marrakesh.
"The FIA took a decision, whatever direction that was, to not do anything – which in my eyes was wrong.
"I lost a position in the last laps, and I had verbal confirmation after I went there to see them from my own feet, nobody called me there. I went there to see them myself, and they were like 'yeah, you are right actually, he should have given that position back'.
"So, I asked them 'can you just give him a one-second penalty?' that's enough —I don't want Robin to be penalised, Robin was the first one to come and apologise.
"And they did nothing.
"You open for a difficult precedent but this for me just highlights that the FIA needs to take the right decision at the time.
"We've been having this discussion internally, we need a driver advisor here, a consistent one who understands Formula E, who knows what it is."
Da Costa's point is pertinent but actually finding an available person to that spec is not easy.
The driver advisor is chosen by the FIA and is generally rotated between the aforementioned Belmondo, Pedro Lamy, Enrique Bernoldi and Tonio Liuzzi. Of those four only Liuzzi has experience of driving Formula E cars, albeit in the Gen1 era.
At Marrakesh this weekend ex-Marussia F1 driver Roberto Merhi makes his advisory bow.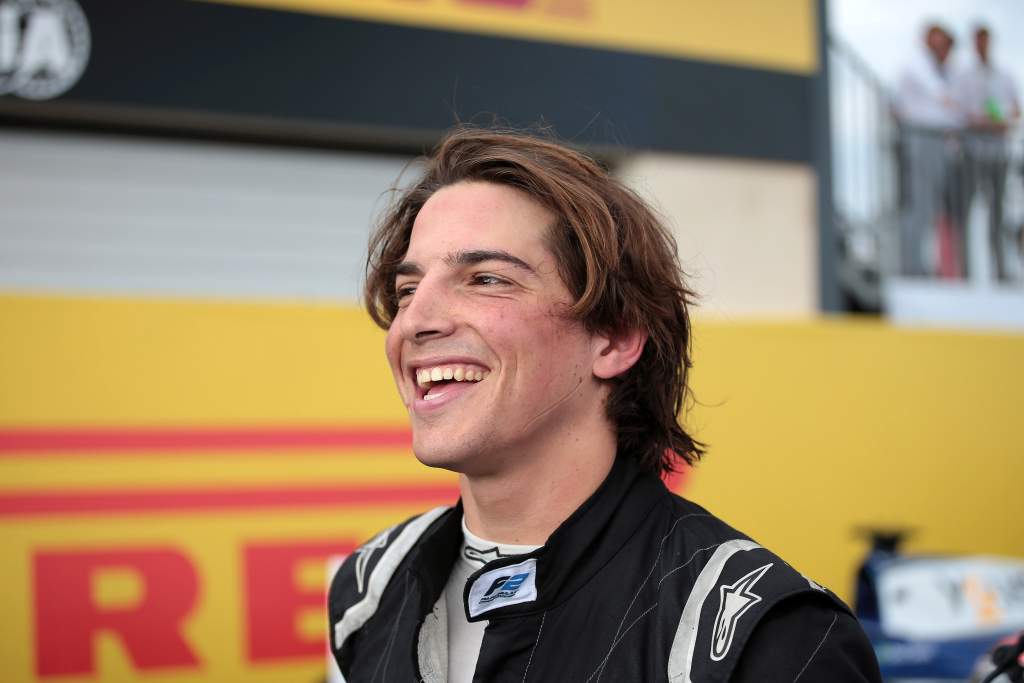 "I was explaining to him the lift and coast and everything because the FIA said that it was my fault in Berlin because I lifted the throttle halfway down the straight for the last corner," said da Costa.
"I said 'my friends, I have been doing that for 39 other laps, that's how we race in Formula E'.
"So clearly someone there is misinformed, and we need for that group of guys – because they have a big influence in a championship, in a race result – to be better informed and take the right decision at the time so we can avoid having changed results after.
"It's 100% a question of consistency."
Loth, though, appears happy with the level of relevant knowledge that is used at Formula E races in the driver advisory role, stating that "these gentlemen have to come here, and they have to spend their free time here".
"We are super happy to have them here to give us stewards the driver's point of view," he said.
"It is super helpful for us, and I guess it's good for the relationship between the drivers in the championship, to have one of them with us."
Finding a driver who could become a permanent or semi-permanent advisor to the stewards, that has recent experience of Formula E, is actually quite difficult. Especially if it has to be one that has no affiliation to an involved manufacturer or team.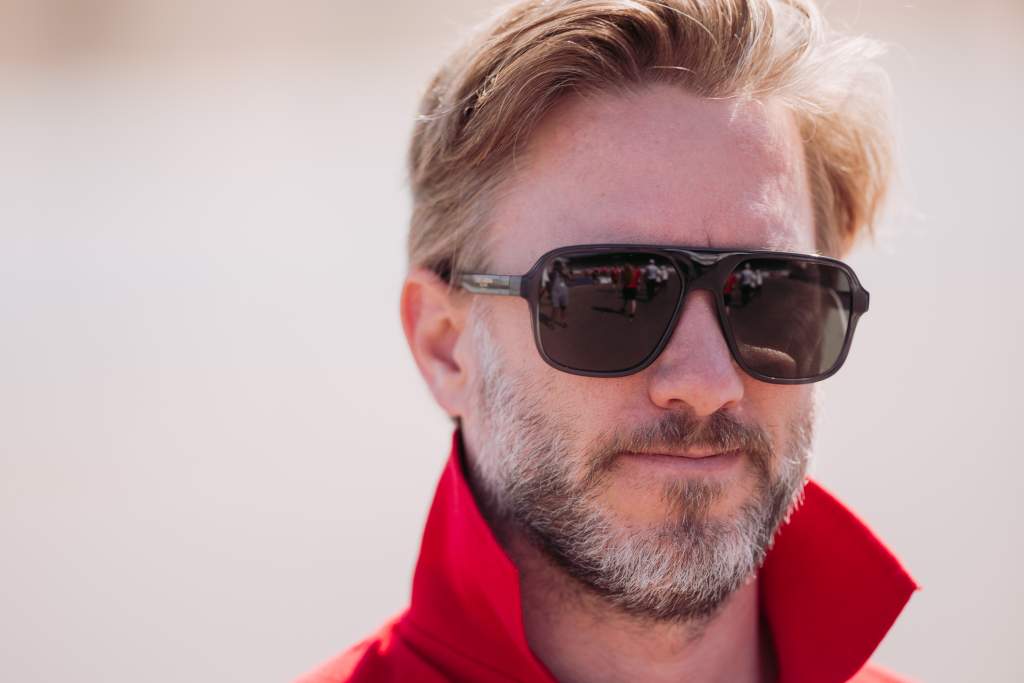 Nick Heidfeld is a name that often comes up, but he holds a position with Mahindra, while the likes of Jose Maria Lopez and Tom Blomqvist are too active in World Endurance Championship and IMSA/ETCR programmes to give the appropriate time should a permanent position be considered.
When it comes to the question of consistency, Mercedes EQ's Ian James thinks it is an "ongoing process" and one that clearly needs to have a close eye kept upon it.
"As we've reached the world championship status now, I think we need to consistently take a look at our processes and how they're going forward," he told The Race.
"Is consistency absolutely key in that? Of course, that's the main point from our side and that is what we need to see, especially decisions being taken and how it's been applied in a consistent manner throughout the season is something that the FIA will have on their radar and continue taking a look at."