Of the three complete Formula E rookies last season – excluding Rene Rast, who had a fair few starts under his belt coming in – Nick Cassidy's campaign is by far the hardest to accurately judge.
The other two are a cinch in comparison. Jake Dennis's was a revelation. He learned his craft in the first two events and then it became a largely faultless masterclass that clinched him a remarkable third place in the standings in what was easily the best-ever Formula E rookie campaign.
Norman Nato's was ultimately decent but slightly disappointing considering he had the best powertrain on the grid at his disposal in the Mercedes customer package.
The fact he won his final race with Venturi came just too late but ultimately, he can feel hard done by because of both mistakes by the team and the fact Lucas di Grassi came onto the market.
But Cassidy's appraisal is not so easy to judge. Even the man himself thinks deeply and chooses his words thoughtfully when it comes to a review.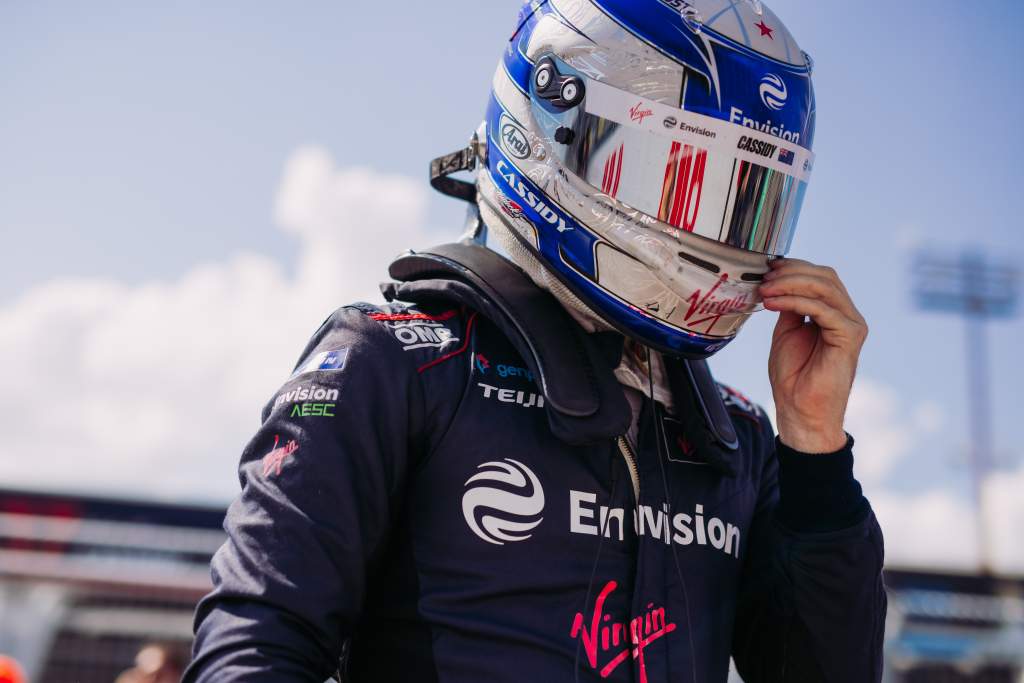 "Because I'm a rookie, it was too easy to say 'ahhh yeah but he's a rookie'," the matter-of-fact Kiwi says.
"There were certain issues that sometimes we needed to work on that weren't down to a lack of experience."
2021 was a season where a lot of drivers with vastly more experience than rookie Cassidy lent on the old staple excuse of 'this happened or that happened' or 'things were so crazy' because of the infamous qualifying format.
But you won't find the Envision Virgin Racing driver rolling out those kinds of pleas now that some daylight has passed since the 2021 season burned out two months ago.
Cassidy isn't the type of person who thinks he's the only one who lost points somewhere down the line.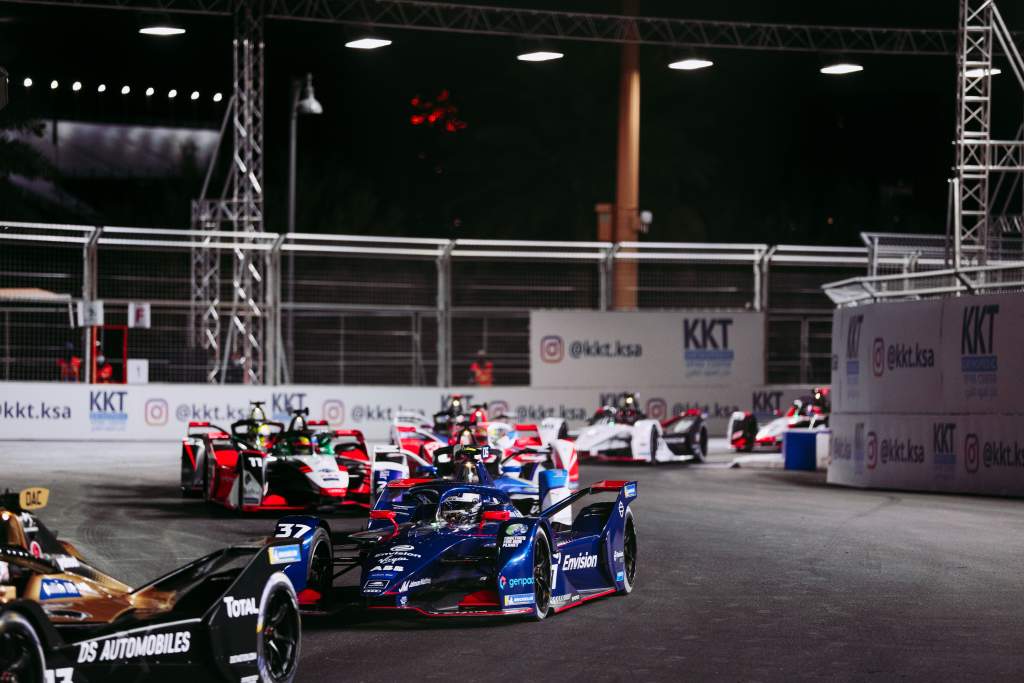 The first weekend in Riyadh came as something of a shock to Cassidy.
The purpose-built track is a difficult first venue to get comfortable on and frankly he looked a little lost on the first day.
"We struggled as a team as well, and quite honestly it was very difficult," he recalls.
"But then the next morning we made some pretty big changes, and I was P3 in free practice. That was just a massive confidence boost, and I think from that moment there was a real click, and it was a key moment for me."
Because of Envision Virgin Racing's customer status (it runs Audi equipment) Cassidy had just a few days at Valencia to prepare him ahead of the season starting in February. But on the other hand, he'd be in the more advantageous final qualifying group.
Yet so was Dennis, who finished 12 places further up the final points table than Cassidy. But it says much for how close the competition was in 2021 that just 15 points separated them!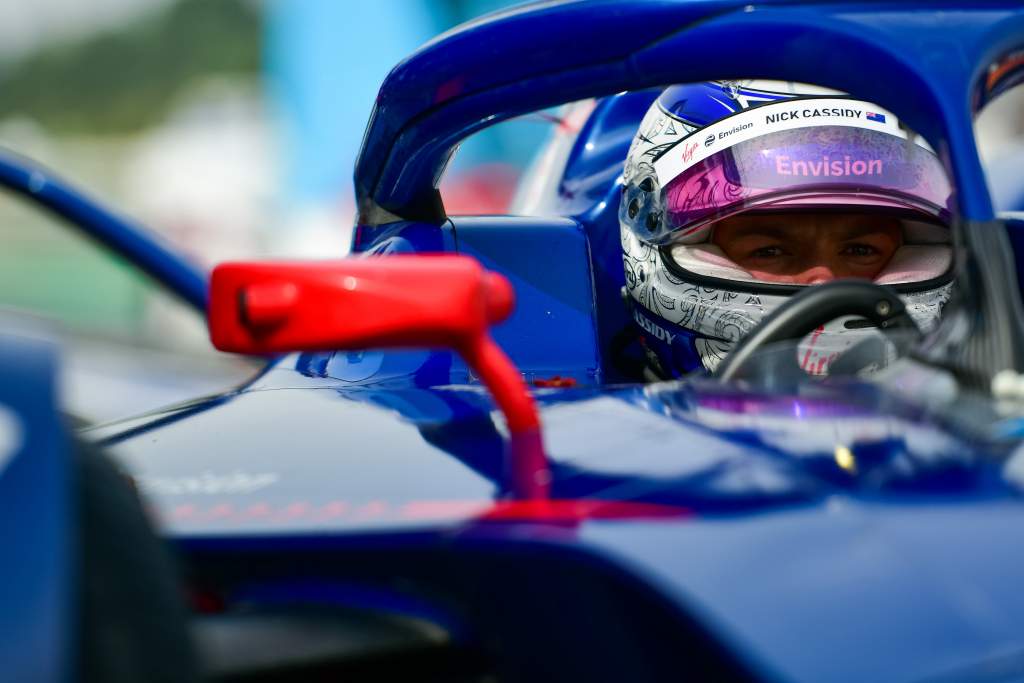 The second day 'click' at Diriyah that Cassidy alluded to delivered a fifth place on the road only for it to be taken away for speeding under a full course yellow.
Six weeks later Cassidy was straight back in the groove for the first practice session in Rome where he was strong straightaway on another of Formula E's most challenging tracks.
But he pushed it just too far, touching the wall and in FP2 and damaging the car.
In qualifying he was head-and-shoulders quicker than his fellow group four peers but again touched the wall and broke the driveshaft and the left rear. It left Cassidy frustrated because the promise wasn't yielding results.
Twenty-four hours later he made it stick with a conclusive pole, yet a glitch sent him spinning down the order at the first corner and directly into a midfield maelstrom which included 'Hurricane Rowland', which promptly blew him in to the barriers.
From bad to worse for @NickCassidy_…The Kiwi is now last after an incident with @oliverrowland1

Live updates here >> https://t.co/sHOKGxvLZW#RomeEPrix pic.twitter.com/SAkGJYSiRJ

— ABB FIA Formula E World Championship (@FIAFormulaE) April 11, 2021
"It was then that I got into a period of the championship where I thought 's**t, I'm actually full of confidence, I feel like I have the speed, but not much has really going my way,'" he remembers.
"Yes, maybe there was one or two of my mistakes but there are also a whole lot of variables."
Those negative factors settled down a little but were not reconciled entirely. Even on one of Cassidy's best weekends of the season at Puebla, the results could not have been more disparate.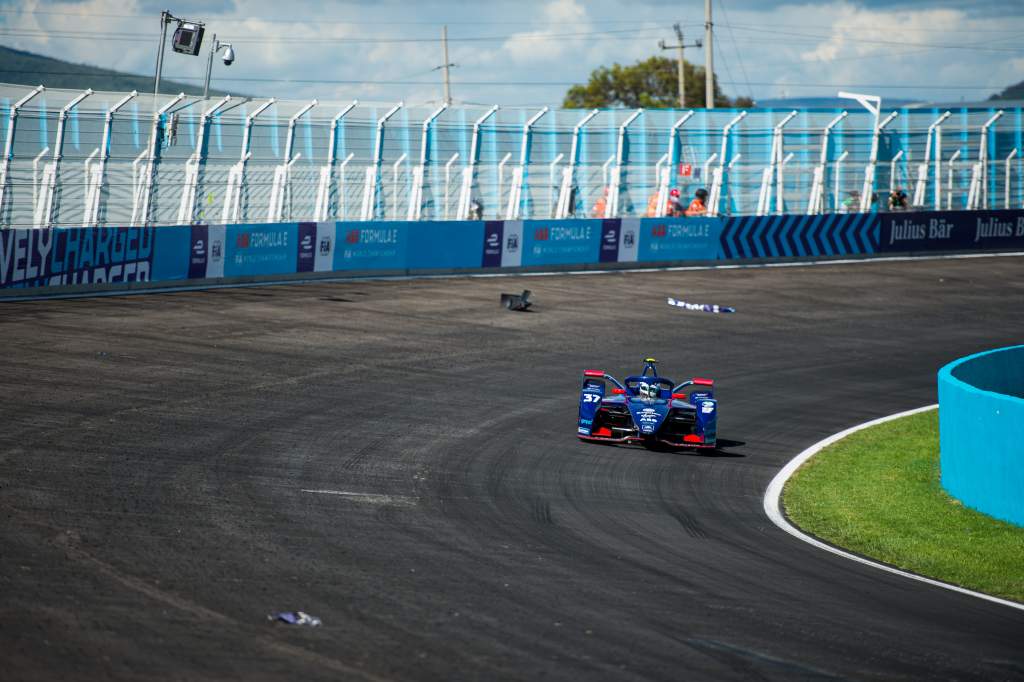 His first race lasted only a few corners when he got off-line and stuffed his car into the wall, cracking the tub and requiring a new one for Sunday, for which his team worked wonders.
He made great use of the new monocoque, racing to a maiden podium after he picked off Roman nemesis Oliver Rowland with a sensational around the outside move at Turn 14.
A month later, when he was shunted out of the lead in a needless incident triggered by an over-eager Jean-Eric Vergne in New York, it seemed a microcosm of his season was being played out there and then.
Plot twist. @JeanEricVergne goes for a move into the lead BUT @maxg_official TAKES THE POSITION 🔥

Click here for live updates 👉 https://t.co/3p66k7GK3d

🇺🇸 2021 ABB #NYCEPrix @DSTECHEETAH @BMWMotorsport pic.twitter.com/048B4UcOU4

— ABB FIA Formula E World Championship (@FIAFormulaE) July 10, 2021
"Actually, you know, in summary, I think I was a lot stronger than I expected it to be for my first season despite the ups and downs," he says.
"Which is why then at the end of it all, I'm a little bit disappointed with where we ended up to be honest.
"I'm disappointed with how things ended up because I felt performance-wise, we had quite a strong season, but it didn't translate into points as much as expected."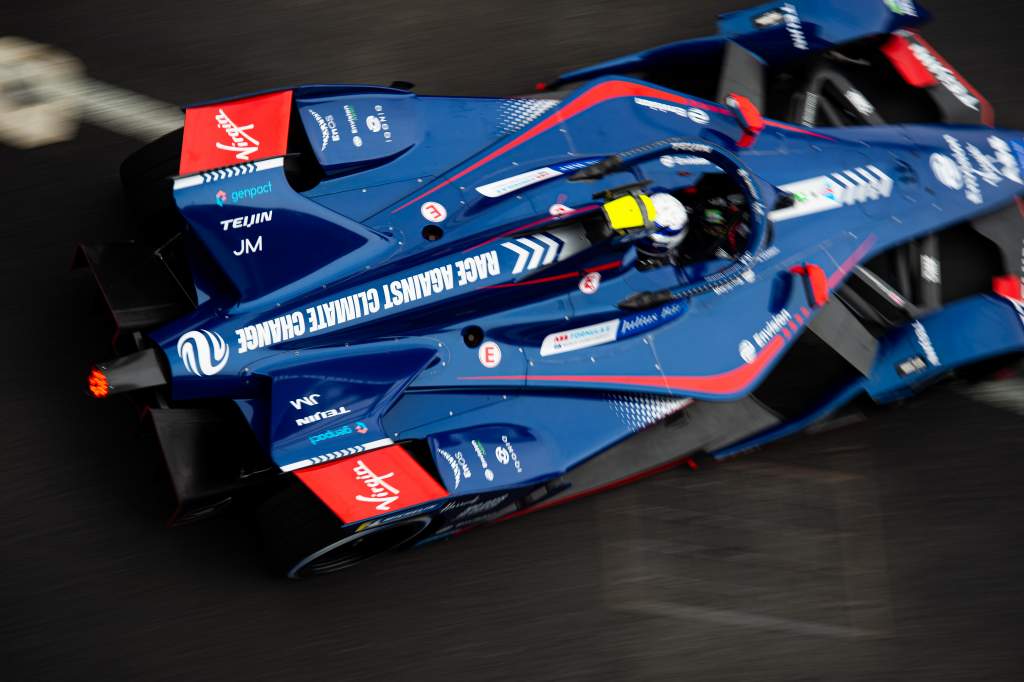 Cassidy failed to score in eight of the 15 races in 2021. This was not unusual compared to the rest of the grid. Indeed, in the top 12 drivers only two came in below that stat (champion Nyck de Vries failed to register in seven and di Grassi in six.)
Cassidy gets another go of course next season, but there are already question marks on how competitive his team may or may not be in 2022.
This is because its manufacturer powertrain supplier, Audi, is not present. The level of support will remain unchanged but the natural engagement and real-time at-hand strength in engineering numbers simply won't be there for their final campaign together.
Remarkably EVR had parity in terms of victories with its supplier over the first three seasons. Four wins apiece was a rather average return in the general scheme of things.
In fact, the two are so evenly matched that even on points collated since they started their liaison in 2018 Audi bagged just five more than EVR.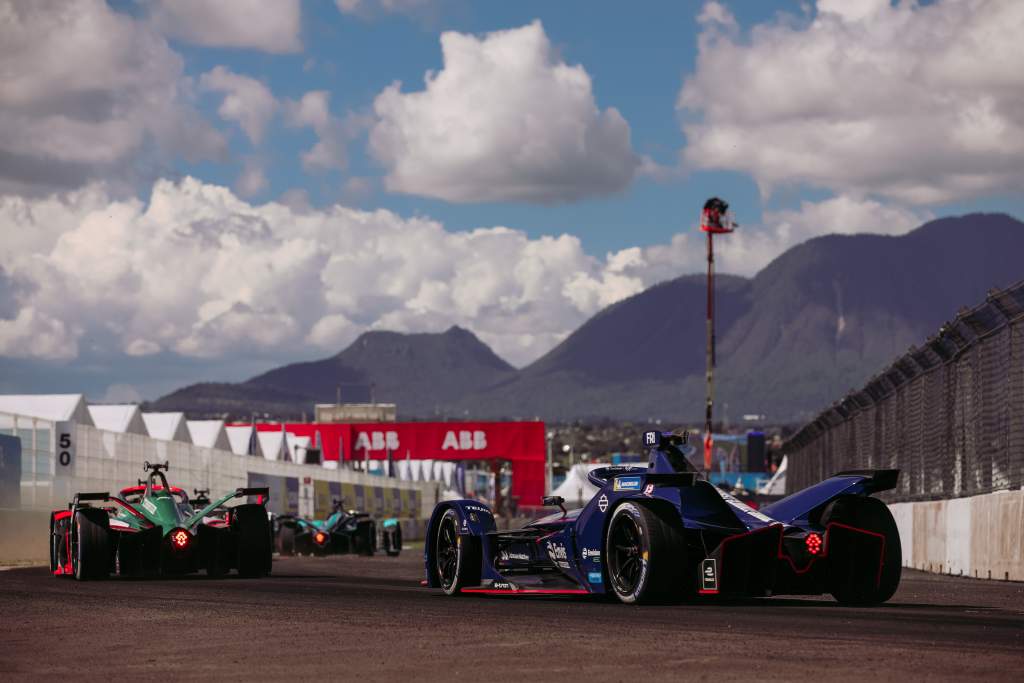 It's hard to see that Audi's exit will have anything other than a negative effect for Envision Virgin Racing in 2022.
Cassidy has to play a key part to guarantee any deficit is minimised as much as possible and to ensure any feelings of disappointment, however just or unjust they were in 2021, are not repeated.