Why has Mitch Evans been so good in Formula E?
He's raced in it since its third season in 2016/17 and ticked off all Jaguar's milestones – taken the first points (Mexico 2017), the first pole (Zurich 2018), the first win (Rome 2019) and the first double-header clean sweep (Rome 2022).
He's accrued 536 of the 751 points (71.37%) that Jaguar has scored in the championship and he has seen off team-mates ranging from Nelson Piquet Jr to Sam Bird in recent seasons. And he beat champion Stoffel Vandoorne to top our ranking of the 2022 season's best drivers.
His skills are often talked of reverently in the Formula E paddock but rarely even known in detail, appreciated or discussed. Until now.
1. Genetics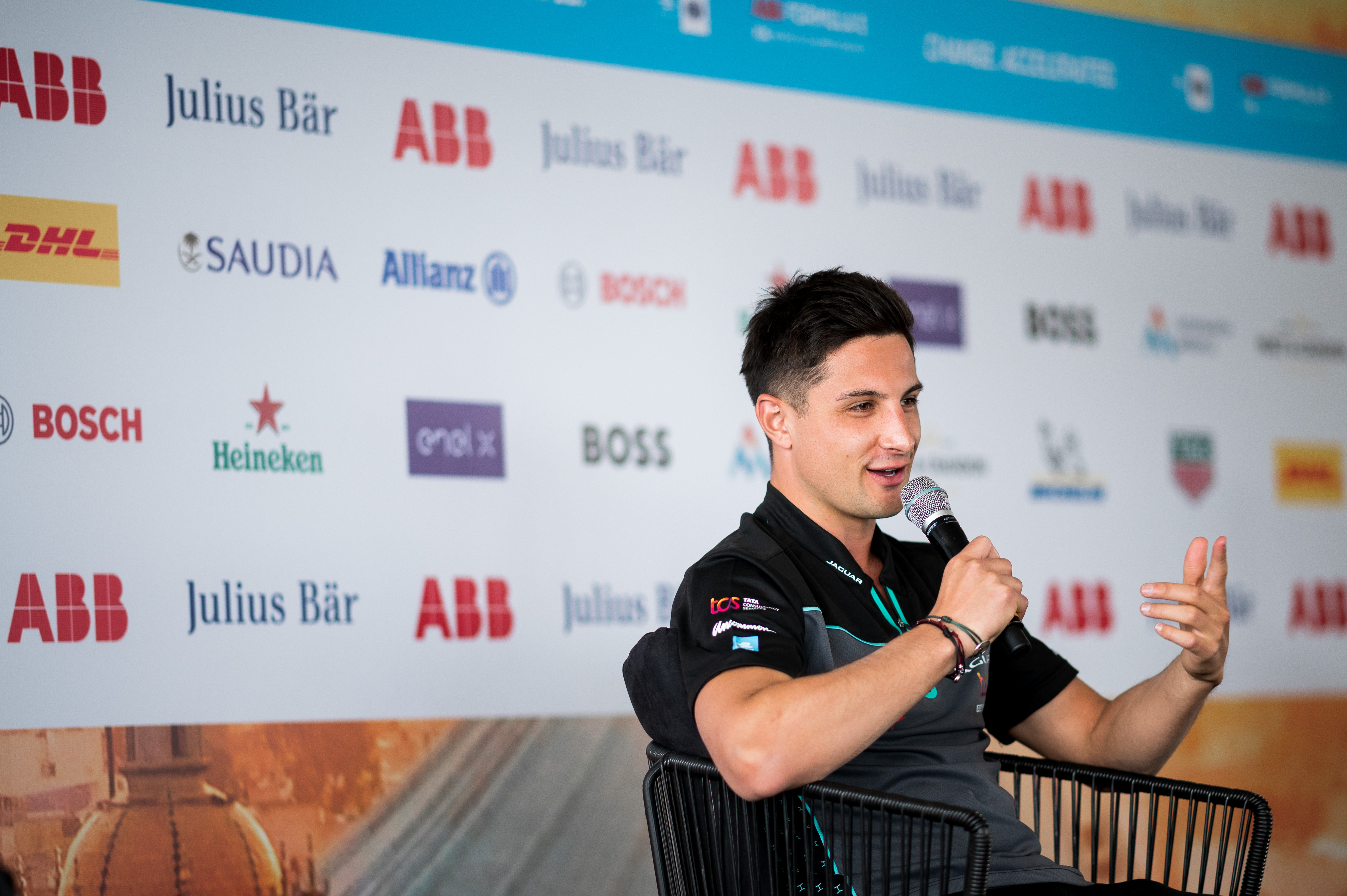 Our parents all gave us genes to accomplish something in our lives.
When Owen and Trace Evans, Mitch's mother and father, became the proud parents of Mitchell Williams Evans in the summer of 1994, they contributed to his future success without really knowing it.
The physiology of racing drivers remains an un-researched area in specific detail but it stands to reason that some have better attributes running through their nervous system and reflex mechanisms than others.
In Evans' case, this includes what Jaguar TCS Racing technical manager, Phil Charles, tells The Race, is an "amazing sensitivity in both of his legs" which are connected to "the racing brain".
In isolation, that may sound fanciful, yet it is known that quick reactions through the nervous system are honed from a young age in all manner of activities direct from genetics applied through an infant's physical development.
Evans wasn't unusual among his peers in racing karts at a very young age. But for the first decade of the 21st century, racing Formula Ford and F3 cars at the ages of 14 and 15 was due to more relaxed licence requirements in his New Zealand homeland.
Undoubtedly this helped shape his talent to the extent that Charles, who has worked closely with the likes of Jean-Eric Vergne, Daniil Kvyat and Piquet, says that "when he brakes he's got this particular style".
This is known to be where he has an "uber-feel" of what's going on in the car and uses the brake very accurately to rotate it. It's crucial in Formula E, and Charles knows of what he speaks, as he himself was a very accomplished and competitive kart driver.
"You can see when drivers apply their characteristics there are different traits; some are more steerers, they kind of decide a throttle or a brake, they brake a certain way with certain pressure and then come off and steer, some are kind of sensitive with the throttle," says Charles.
"There's something in him that makes him fast, so that's good.
"He's lucky because he's got something that God gave him. That's very lucky, that's a big tick."
2. Communication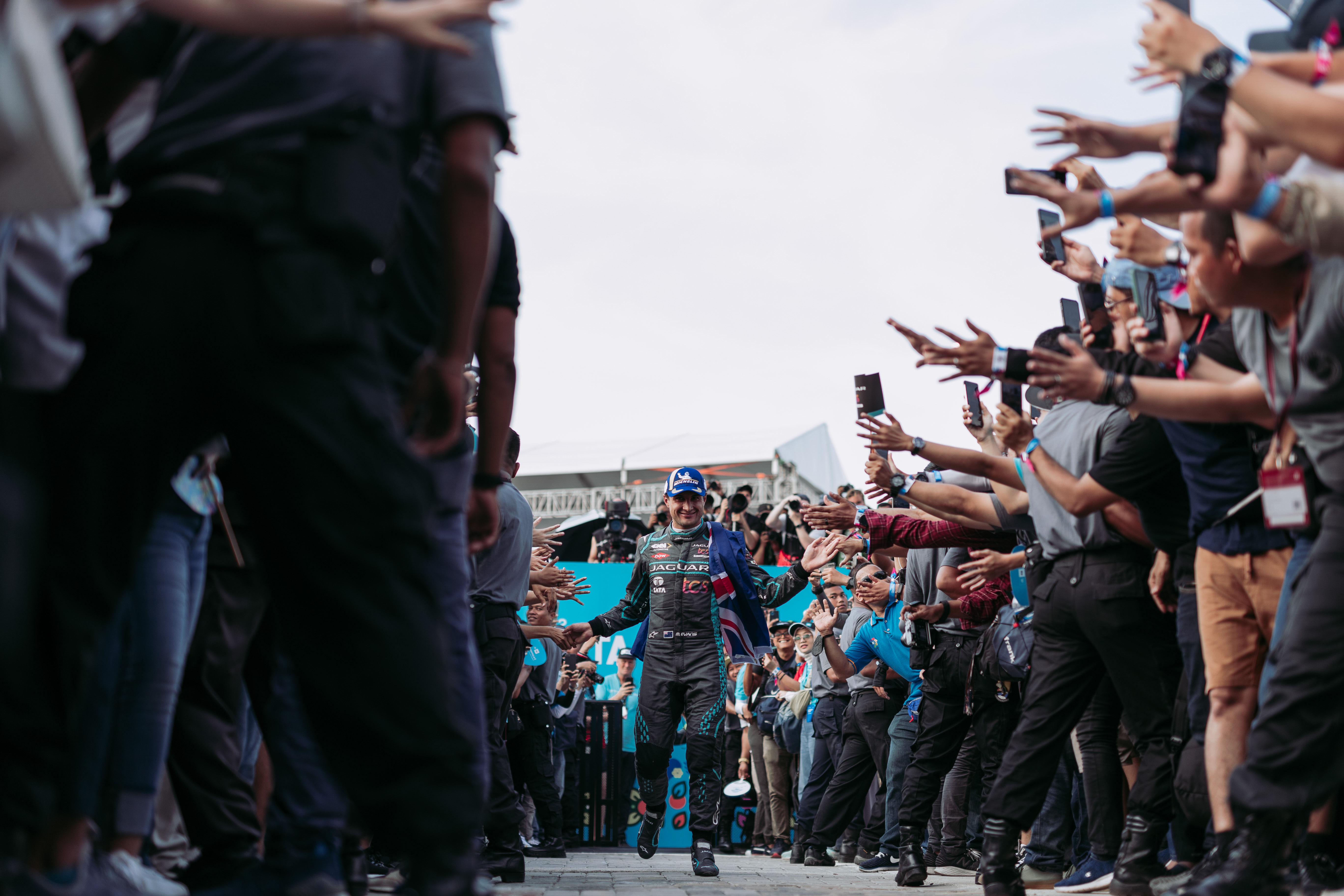 Evans hasn't always been a strong communicator, and let's face it who is when they are an adolescent, let alone one that ups sticks and swaps their homeland in New Zealand for a new life in the UK (now Monaco) at the age of 16?
He's had flashpoints in recent seasons too, but so has everyone in the cut and thrust of one of racing's hottest of hot houses in Formula E. Evans was smart though.
Yes he's had some fantastic teachers and patrons in Colin Giltrap, Mark Webber, Ann Neal, Charles and the whole Jaguar team itself, but he realised that, in the words of John Lydon "anger" can also be "an energy".
It's one he's used to his advantage as he's matured and it's reflected in his communication too.
"When we do sim days with him, we always feel we make the car go faster in the end. That's something I've seen in my past in F1 as well," says Charles.
"I've been very lucky to work with a lot of the current crop of superstar F1 drivers in my time at Toro Rosso, bringing on the young drivers.
"The good ones in there had this same trait actually, they're very able to describe what's happening in the car on the engineering side.
"Sometimes you work with drivers where you can tell by the stopwatch what's happening, and that's good.
"But in Mitch's case, you get the stopwatch but you also get the explanation and having quite a clear view of what's happening in the car helps you then say 'ahh, that happened, so I can change it to do that'."
That helps the flow of information and obviously streamlines the understanding and/or correction of the work that is carried relentlessly on the driver-in-the-loop simulator that Jaguar uses at Grove in the UK.
Evans "isn't one of these drivers that's kind of fixed menu, he works around the tools that we give him" says Charles, and that means Jaguar "often build the tools around him to help him deal with those [problems]."
He adds: "So, when you go into the race he's got 'a toolbox' on the steering wheel that he does use and can get him out of those niggles. It all comes together; all of those things help."
3. Attack or be damned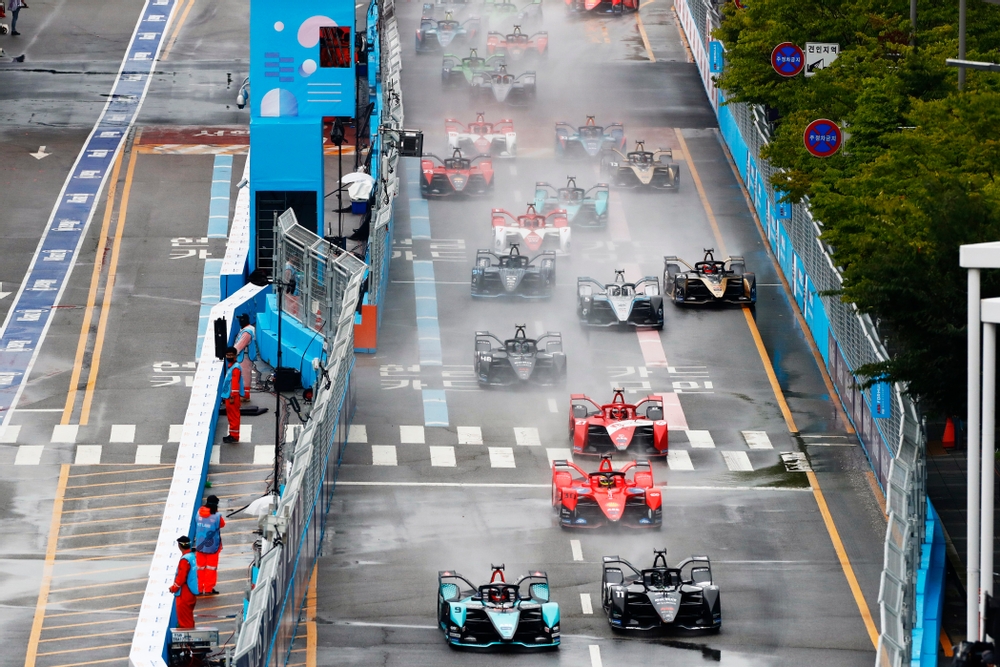 Simulators are great capabilities to have but you still need the eye for making moves and judging when to attack in any form of racing – especially in Formula E on tight and confined street circuits.
Evans makes some sublime moves; in fact, he always has. Witness his pass on one of Formula E's most bruising competitors, Lucas di Grassi, in Seoul last Saturday.
"We've worked with him now for a while and you can see that he's just got better and better. His decision making in races now is actually fantastic," says Charles.
"His first lap overtaking is just immense: you arrive, you overtake, you make the move.
"You don't kind of drop at someone's pace, you 'arrive and dive' I say quite a lot of the time.
"He's getting very good at that decisive overtake."
4. Kiwi rotation station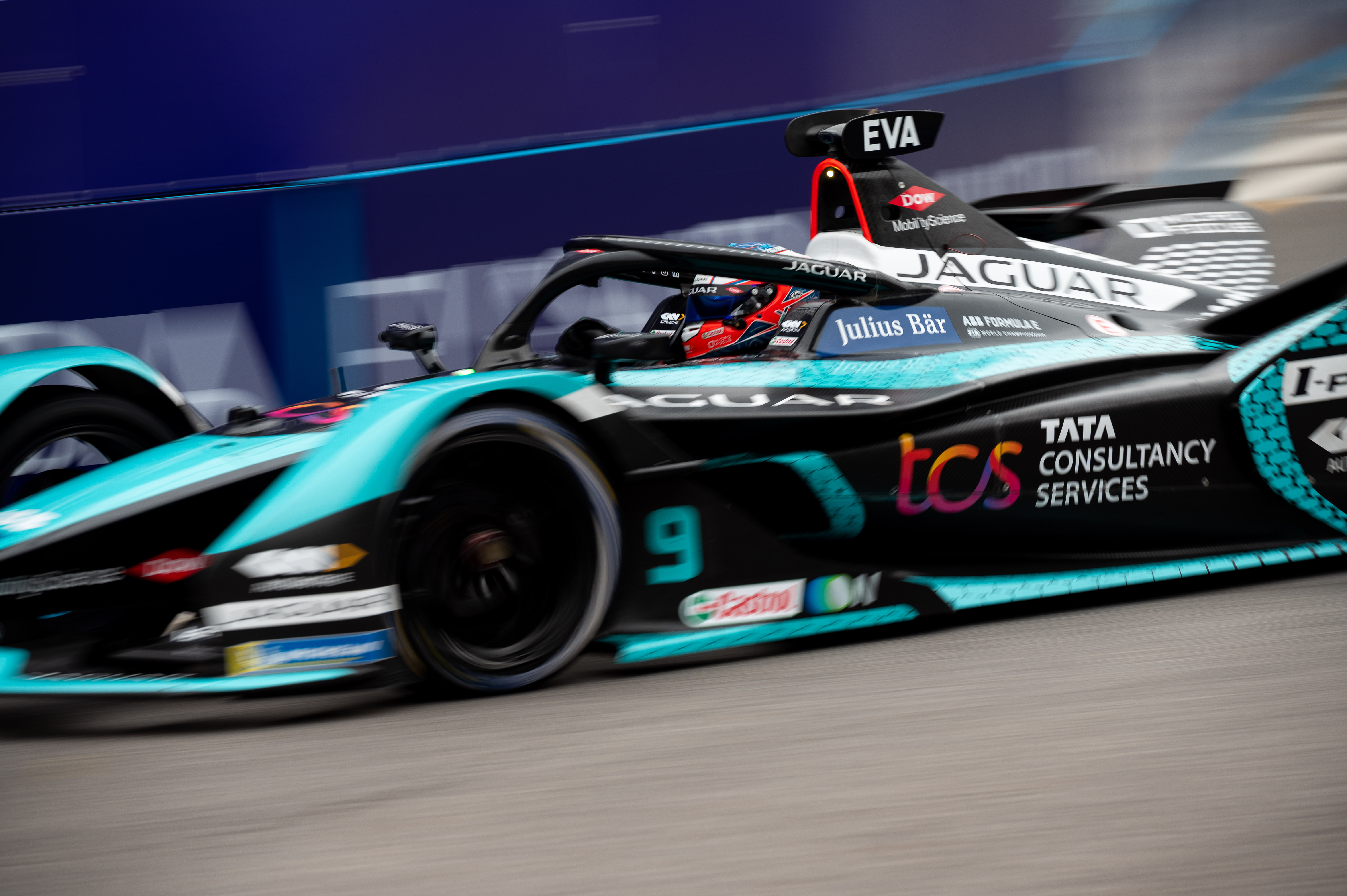 We already know that Evans is good with both of his feet all the time, particularly on his way into a corner where he's feeling it through those extremities. That's where he gets his inherent knack and reflex for rotating the car.
"It's a linked system between brain, feet and hands in that order, and that means you can do things with the car, particularly where there's 90 degree corners or tight corners," says Charles.
This all means that Evans can get the car to the apex quickly and is able to "rotate the car to get it ready for the exit too" because he has to "kind of get it turned on a two pence piece".
"There are certain days where I genuinely believe nobody can get near him when you look at the way he does that," continues Charles.
"That's definitely innate in his way of driving the car.
"I've seen people that drive it a different way, without naming names, some haven't been as aggressive at braking as Mitch, but were very good at steering the car, so with a certain type of corner you need to position a car, line it up beautifully and carry momentum through multiple corner sections.
"That's not Mitch. He's in fact rotating the car with his foot bang onto the next [corner]. So, two different characteristics."
What Evans is also doing is soaking up the feeling of the Michelin all-weather tyres feedback like he's a human extension component of a vehicle dynamic testing rig.
He's reading the bumps in the surface (apart from the one in New York – sorry Mitch!) and he's able to squeeze the brake while keeping control of the car as he lines up the corner on the edge of the car's grip.
"He's just got this very high frequency ability to keep the tyre just on its limit and that helps you get to the corner," says Charles.
"It is something in his feedback system that works quicker than most of us."
5. Work ethic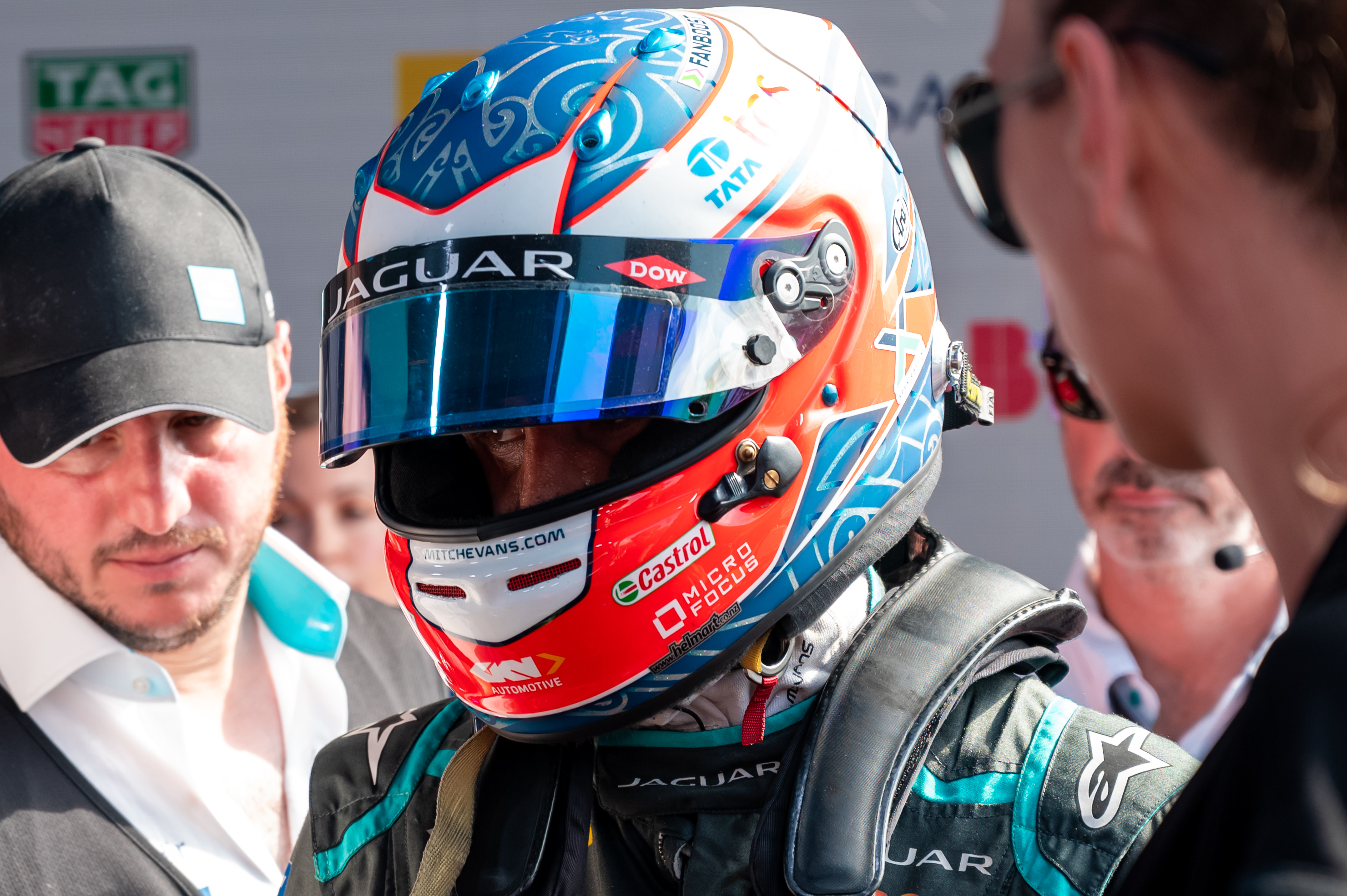 Drivers never stop honing their natural aptitude in a race car. That's a fact. But the higher the will to keep learning, the higher the chances of success.
All the best drivers adapt "pretty well and over the time he's adapted that characteristic to be effective in Formula E," says Charles.
By design Formula E has lots of quite tight 90-degree corners or hairpins and Evans in particular has adapted to them and worked within himself to be exceptional at extracting time from them.
"He's definitely worked on himself over time and concentrated on those areas," adds Charles.
"He's also very good at using the data with the engineers. So, he gets good feedback from them, gives them the information, gets feedback from them and goes and tries again and evolves himself.
"What we have seen over the last couple of years is that he has become this really rounded racing driver now.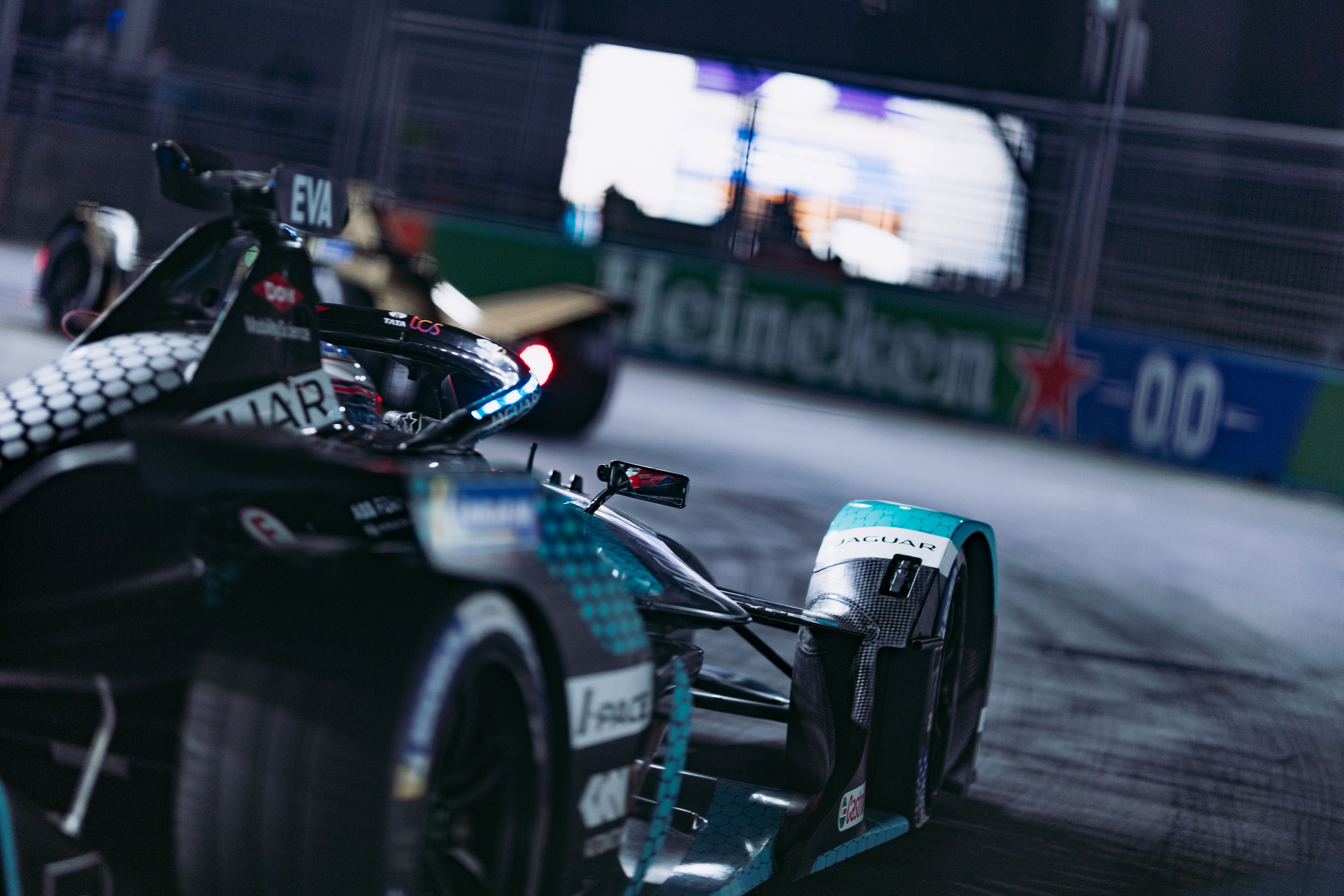 "If there is something going on in the race, sometimes just taking a tiny step back, realise this guy is causing trouble, he can be patient for a few laps now and then can overtake.
"He's learnt those little traits. He's got that little toolbox, again. Lots of toolboxes to talk about here; he's got software tools on the car that help him, he's got a 'toolbox' in terms of his race approach that's helped him drive himself through a race in a much more efficient way."
Despite some absolute fallacies still out there that Formula E is easy because it's not as out-and-out quick as many other single-seater series, the truth is that Formula E is difficult for a driver, very difficult.
Esteban Gutierrez, Felipe Massa and Antonio Giovinazzi were defeated by it. Many others will be because they aren't willing to at first learn and then persist with it.
"You won't get a good [race] every week," says Charles.
"Somebody will crash into the side of you at some point, but on the whole, he navigates himself round those tricky bits, and if there's tricky bits in terms of energy or battery or car, he's becoming better at using his skill sets to navigate around those too."
6. Nurturing a loyal cell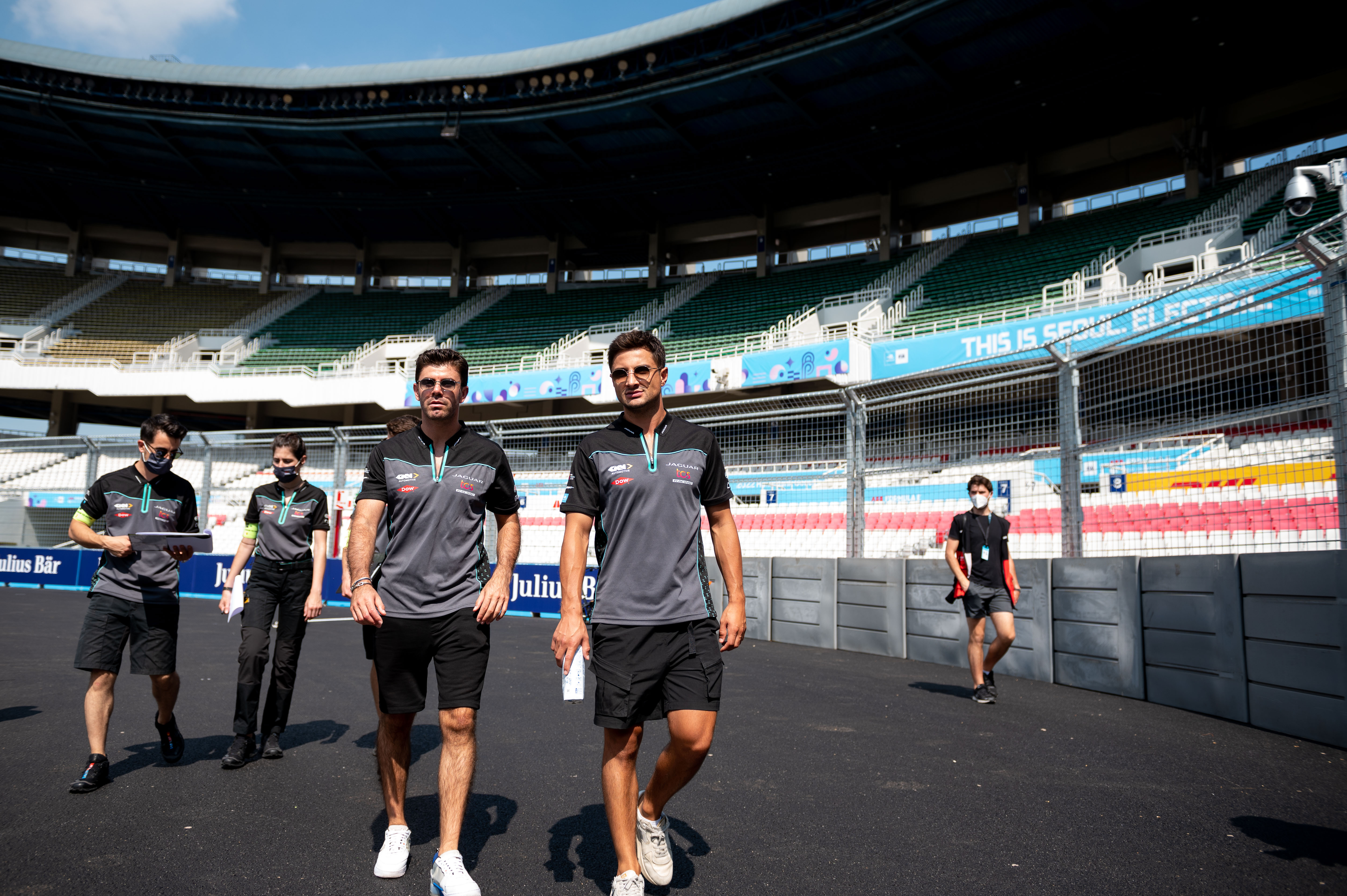 The Jaguar TCS Racing team, and indeed Formula E teams generally, are structured in a similar way.
With limited personnel passes (just 17 operational ones per team) it is tight on staffing.
Evans's side of the garage from an engineering perspective feature his race engineer Josep Roca and Cristina Manas Fernandez, his performance and data engineer.
"They're very loyal and they've worked together now for a few years [since 2016 and 2020 respectively]," says Charles.
"I don't think any of that tri-party would want to go anywhere else or do anything else, so that's an indication that they enjoy working together.
"On their good days and bad days, they always come out fighting, and that's a really nice characteristic that they've built together.
"They know when to hunker down and deliver results so I think they're a really strong group, they work really well together."
That's a key factor in Evans' success but it's magic within magic, because the whole Jaguar squad is stable and efficient now after several years of being built by the senior team of Charles, team principal James Barclay, Craig Wilson (managing director) and Gary Ekerold (sporting director).
Bouncing back from strife and poor points hauls is the ultimate test sometimes in Formula E and the Big Cat has proven to be supple at it.
"In Formula E there's always potholes and cliff edges, the group as a whole are always pretty good at hunkering down and making the best of a tricky day," adds Charles.
"This is a characteristic that I think we're getting right more often than not now, which is a good thing to have in a team.
"Those three [Evans, Roca and Fernandez] really do show that characteristic off really well."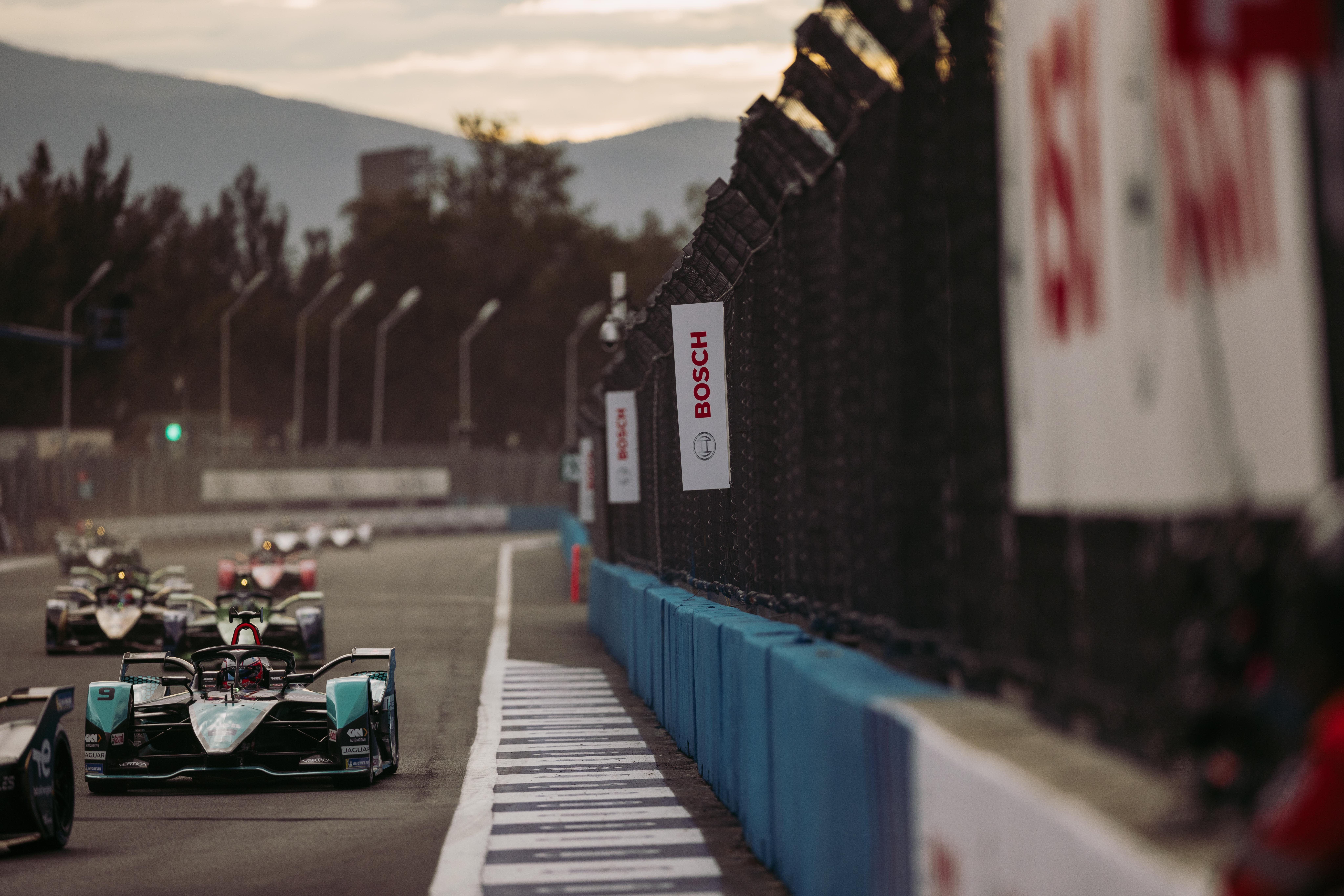 Occasionally this tests even the most organised and efficiently structured of teams. A case in point was after the Mexico City round in February this year. There, Evans came in an almost unnoticed 10th meaning he had gathered just one point from the opening three races and languished 17th in the points table and 42 behind then leader Edoardo Mortara.
"After Mexico it was no different to any of our briefings on a good day: you go through the list of what we could do better, what we did well, and we do the same again," says Charles.
"That's the secret to racing: you don't ever overreact; you know your process.
"If you look at one isolated race you can get measured on a good or a bad day, if you work across the season it'll always come back in the wash."
It did in the end for Evans who had his most successful season ever in Formula E.
It wasn't quite good enough for the title, but from where he was after three races, it was a remarkable campaign that illuminated all his, and his team's, skills.