Alexander Sims has revealed that he briefly thought he had a further lap to complete in the Rome E-Prix and thought he had lost his hard-earned second place as a result.
The Mahindra driver came through from a sixth-placed start to finish second as the final safety car of the afternoon came out to clear up Rene Rast's crashed Audi.
By the time it was dispatched off the track, just one racing lap remained for a final spectacular shoot-out.
But as Sims was about to cross the finish line he received a brief message from his engineer Tom Davis which indicated there could be a final lap to achieve.
"I was looking at my dash checking the energy as he said 'one more lap,' so I'm like 'oh my God," Sims told The Race.
"I was like 'hang on a sec, I think it's the end of the race isn't it?' But there was also a brief moment where I felt a bit sick having just going flat-out spending a load of energy.
"I thought 'oh shit I've only got half a kilowatt hour left in the car or something' we'll never make it. I majorly had my heart in my mouth as I thought we'd just ruined it all."
Davis quickly allayed any of those fears and Sims then realised he had finished second as winner Vandoorne slowed on the way down the hill to turn three.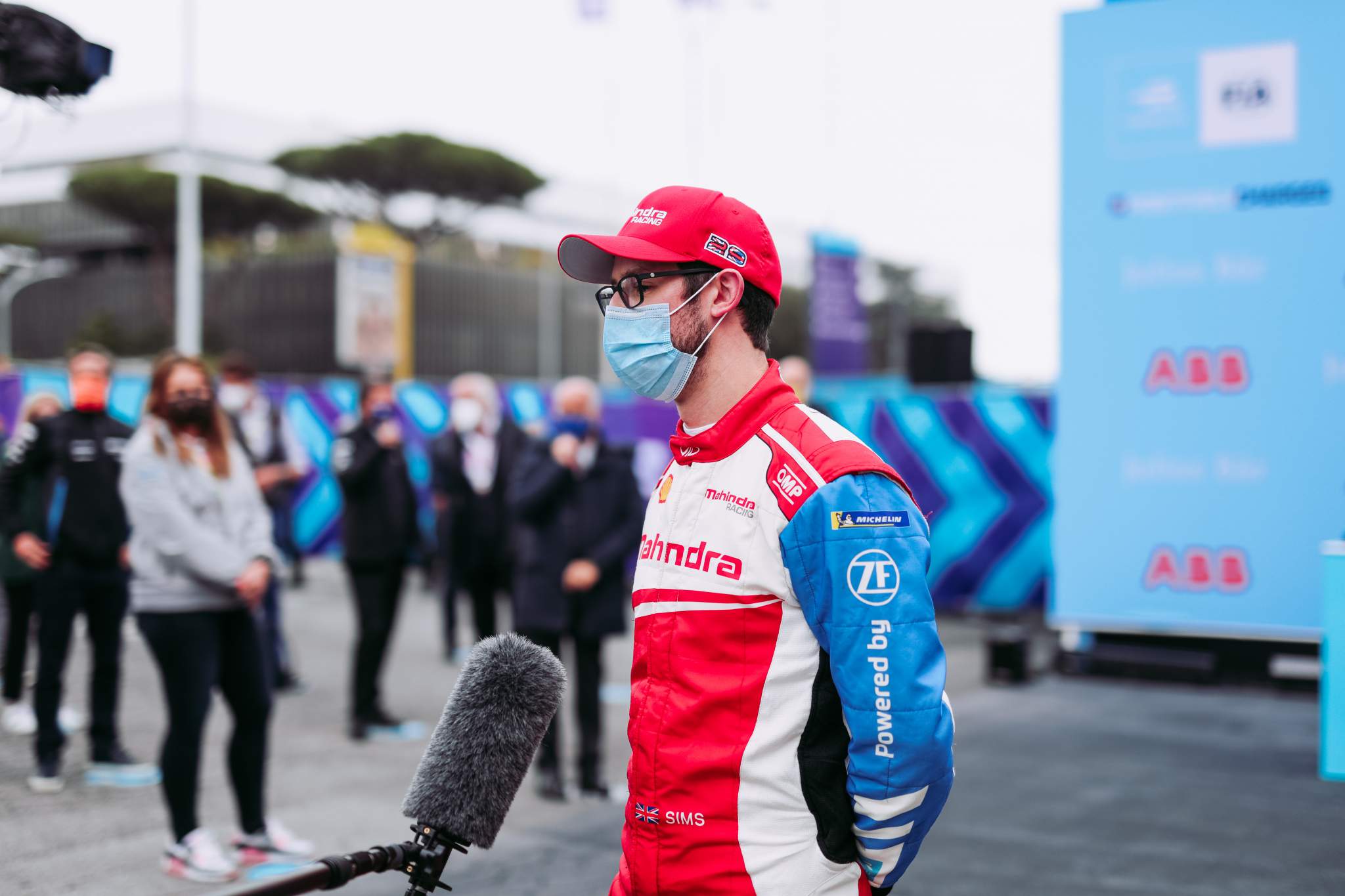 "I didn't actually look at the chequered flag so thank god Stoffel backed off and then I was like 'oh it's all good.' It was quite funny really."
Sims scored his best result since winning the 2019 Diriyah E-Prix and claimed Mahindra's best finish since Pascal Wehrlein took second at the Santiago E-Prix in January 2019.
Dilbagh Gill lauded Sims' move for second place on Wehrlein which he described as "brilliant."
"He did catch Wehrlein, who was slightly napping and I think that made a huge difference for the race because after that he was sort of in control, and I think overall we were very good on energy today," said Gill.
Sims said the opportunistic move was just a question of reactions and being "assertive" enough to make Wehrlein back out of any defensive move.
"I just reacted quicker full course yellow and just about made it through because it had to be assertive," he said.
"I don't know what it looked like from outside but it certainly felt like quite a squeeze from inside the car.
"Thankfully he was smart enough to not close the door and react."