Formula E's London circuit at the ExCeL Arena will have some changes made to it ahead of its second event at the end of July but more radical amendments are being considered for 2023.
The unique part-indoor layout was criticised by many last July over its tight confines and a double hairpin switchback, known by track designers as the 'e' section of circuit in the second sector of the 1.39-mile track.
This was the scene of multiple incidents throughout the races with several penalties dished out for contact.
Now, subject to FIA homologation approval, the track is set to be given added flow, and although Formula E would not comment on specific revisions it is believed that the 'e' section is likely to receive some modifications.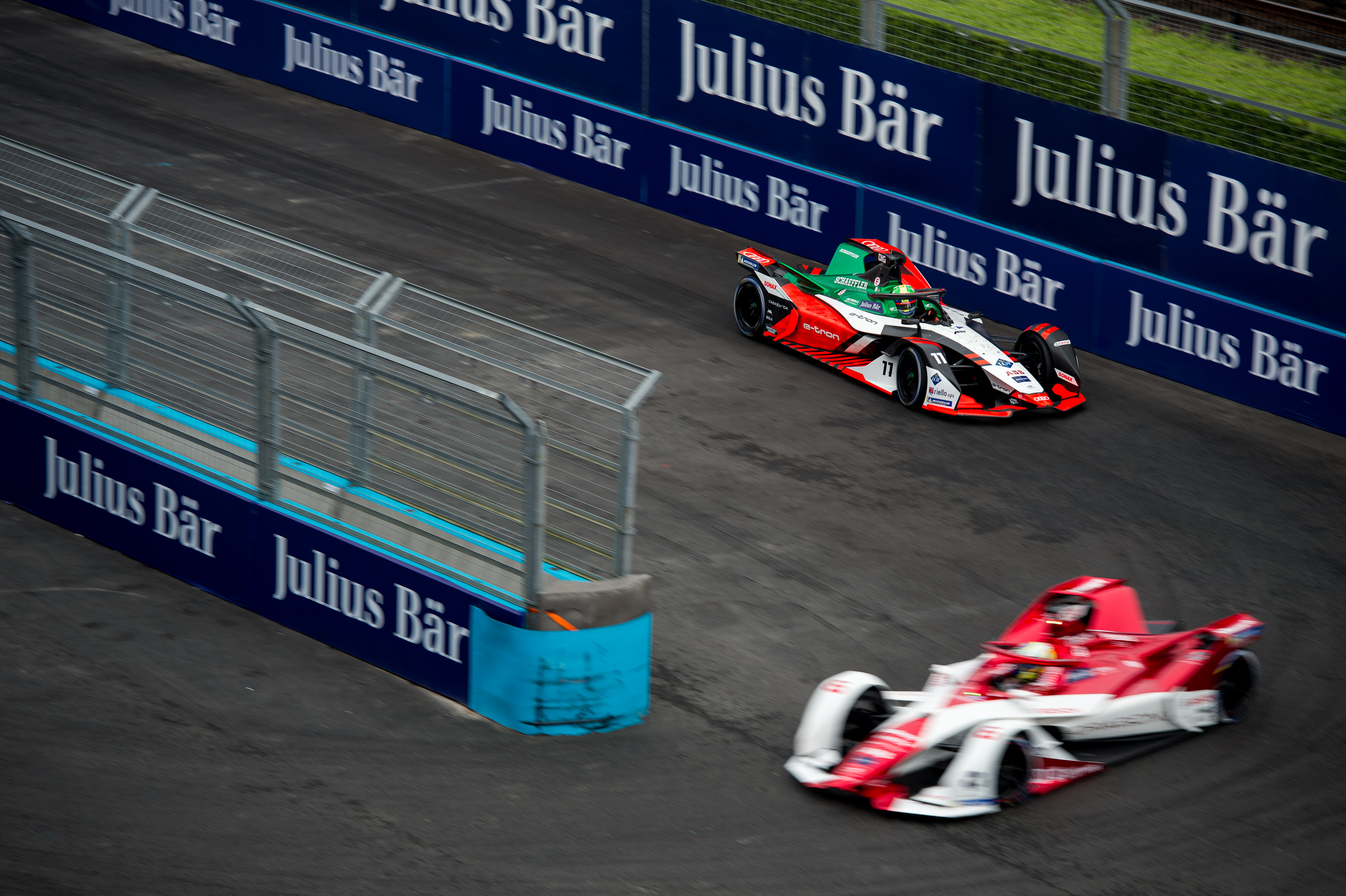 These though are set to be just phase one of changes before a second true iteration of the track is considered for 2023. That will be for Gen3 cars that will bring about a significant reduction in laptimes.
Expansion work in the eastern car park area of the ExCeL venue is expected to be able to accommodate a lengthening and widening of some aspects of the circuit.
An extra 21,000 square metres of exhibition and conference space will be created in the plan, which was approved last October by Newham Council's strategic development committee.
That will create much more development potential around the part of the track just before the cars re-enter the hall for the final corners of the lap.
It is not presently clear at what stage of build the new extension will be in when the penultimate round of the 2022 Formula E world championship takes place on the final weekend of July.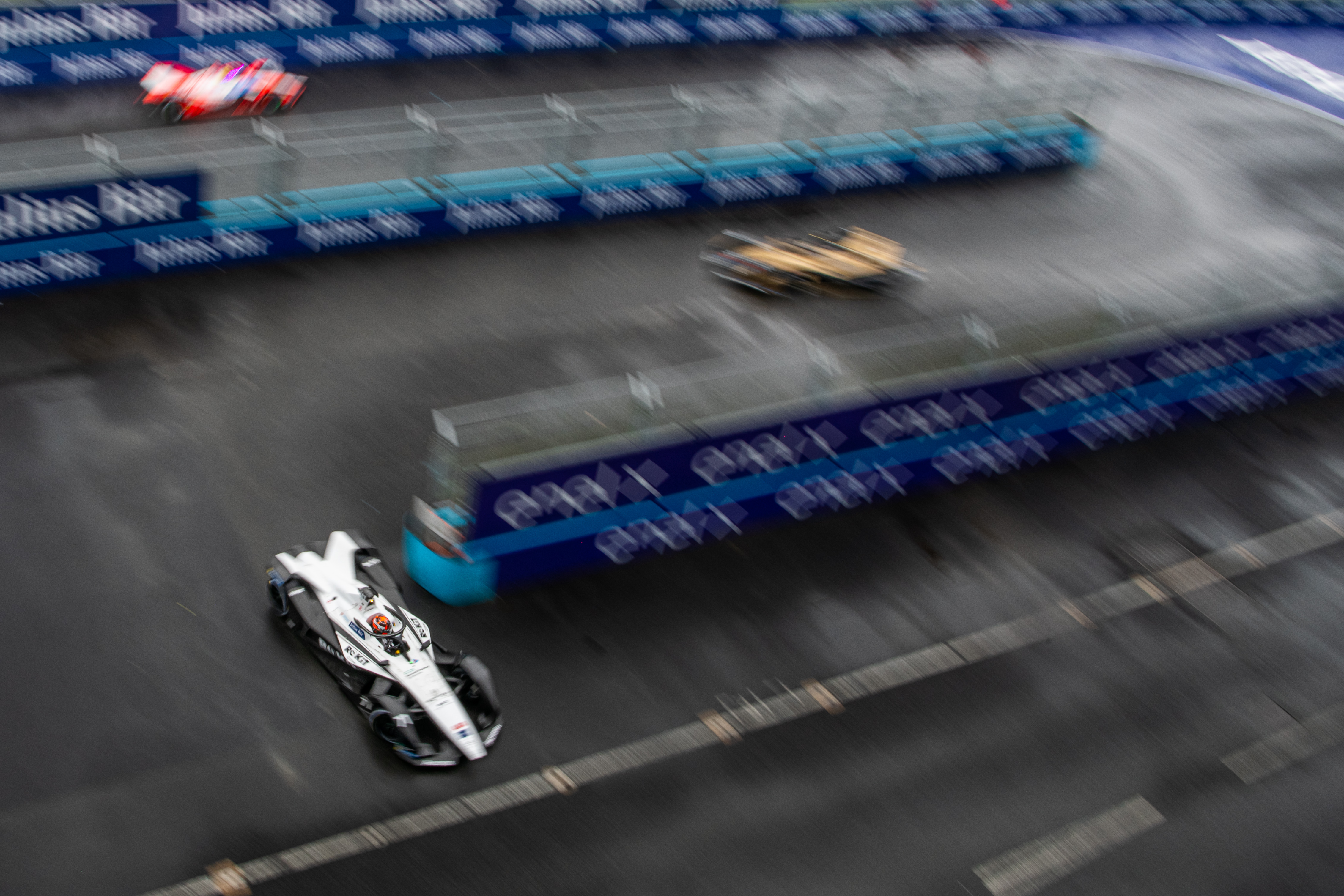 Several drivers have stated that the 'e' section should be changed, with Mahindra's Alexander Sims telling The Race that "getting rid of the two incredibly tight hairpins would probably be a first start, in my opinion."
"That's because they were critical to actually physically being able to get around the hairpin on full lock.
"If you went down the inside you were unable to turn, if you were down the inside, you couldn't turn an extra amount if the car on the outside of you remained on the outside, you were on the lock stops with no choice other than to drive them into the wall because you couldn't turn any tighter.
"Probably avoiding corners where that's the case, so that as a driver you have a bit more control to not drive somebody into the wall if you've gone down the inside, would probably be sensible."
Sims also pointed to the usable energy that was allocated to the London E-Prix races last season, which was set at 48kWh rather than the usual 52kWh.
This was to try to claw back some of the need for drivers to save energy during the race due to the characteristics of the ExCeL circuit. It was generally felt that the 4kWh reduction was not enough and promoted almost flat-out racing, which in itself triggered marginal or desperate overtaking attempts.
That included incidents between Andre Lotterer and Antonio Felix da Costa, Sam Bird and Norman Nato, and Oliver Rowland and Stoffel Vandoorne among several other collisions.
OH NO! A lockup from @oliverrowland1 sends him straight into @svandoorne dropping them both down the field..

LIVE timing here 👉 https://t.co/ba1DSigEtk

🇬🇧 2021 @Heineken #LondonEPrix pic.twitter.com/bn6R1bqqzN

— ABB FIA Formula E World Championship (@FIAFormulaE) July 25, 2021
Mercedes driver Vandoorne broadly agreed with Sims, articulating that last season's difficulties in London were a "little bit of both with the track layout and the amount of energy we had to save."
"Teams made calculations last year that if they want to run kind of at an average of the season, for a lift and coast ratio, then we would have had to use like 38 kilowatts or something," Vandoorne told The Race.
"So, we still had way too much energy basically to make it a proper energy race and it meant all the straights are nearly flat out.
"If you wanted to make a move you almost had to have contact basically to make it through."
Formula E and the ExCeL Arena have a deal in place which runs until 2025, although it is understood that this is aimed to be extended later this year.