There is a race against time to finish preparations in time for this weekend's inaugural Hyderabad E-Prix with several key parts of infrastructure still incomplete before the first Formula E track session.
The 1.762-mile circuit is expected to be fully functional on Thursday but parts of buildings around the site are still being worked on through 24-hour shifts in order to be ready for India's first international single-seater race since the 2013 Formula 1 Indian Grand Prix at Buddh.
The Hyderabad street track held what was essentially a test event for the inaugural Formula E race last December, when the Indian Racing League completed races at the site, albeit in a slightly different configuration, and only at the second attempt after a troubled first planned event in November.
Slides, Straights, or Chicanes! Speed always thrills. This is Hyderabad's Playground of Speed 🤩🤌 Hyderabad Street Circuit #GearUpIndia #IndiaRacingLeague@exxonmobil_ind pic.twitter.com/etSpnCqmaH

— Indian Racing League Official (@Irlofficial1) December 13, 2022
A chicane has been added to the quick Turn 1/2 section to ensure extra areas for energy recuperation on the track, which one ex-Formula E driver has described as fast and challenging.
Work that is being fast-tracked for completion this week includes some paving repairs and the majority of the debris fencing being erected and secured.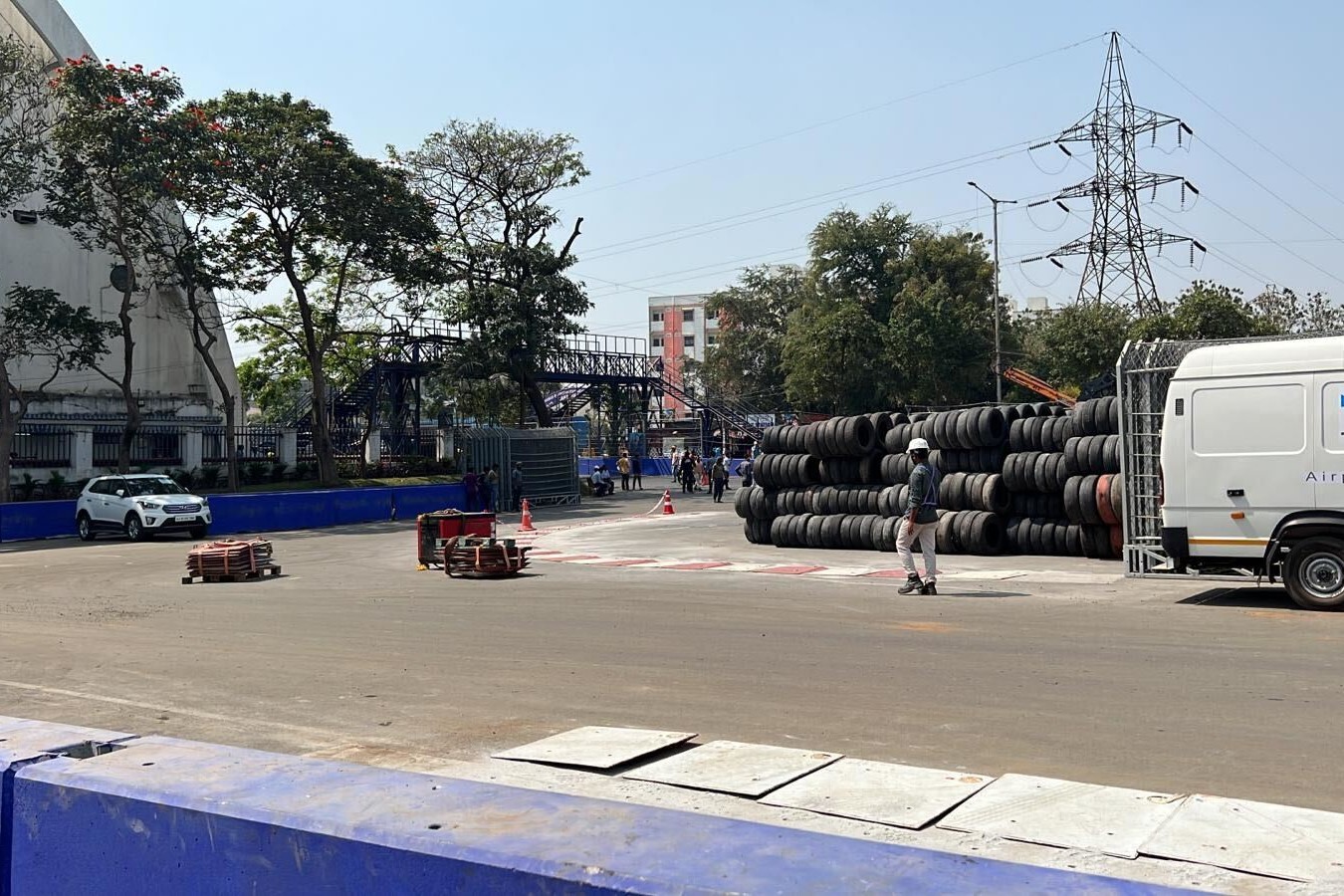 One point of concern presently is also a new pit garage complex which is being constructed to become a permanent feature for the event, which is set to take place annually on the same or a similar weekend.
Former Porsche factory driver Neel Jani was one of several international drivers to join local talent in the trial event in November and he told The Race that he thought the event would be a success in a sporting sense.
"I was surprised by the quality of the track for that early stage because obviously, we were the first ones on there and early there," said Jani. "So, it was kind of like a rehearsal.
"It was interesting to see the asphalt being fantastic. Grip was already not bad there with not a lot of bumps.
"I've seen a lot worse tracks in A1 GP or Champ Car or Formula E. From that point of view it was very good. OK, there were a few kerbs missing but generally, it was a very flowing track."
The gestation period for the Hyderabad E-Prix has been quick, with the first serious meetings to get the race a slot on the 2023 Formula E calendar only taking place in December 2021.
Former Mahindra team principal Dilbagh Gill, who is part of the organisational and promotional team at the Hyderabad E-Prix, told The Race that he believes the last-minute nature of preparing the site would be a precursor to a successful first event.
"It will be tight but we will get there," he said.
"We are building permanent garages and it will be really nice. We hope to get that in place by Tuesday."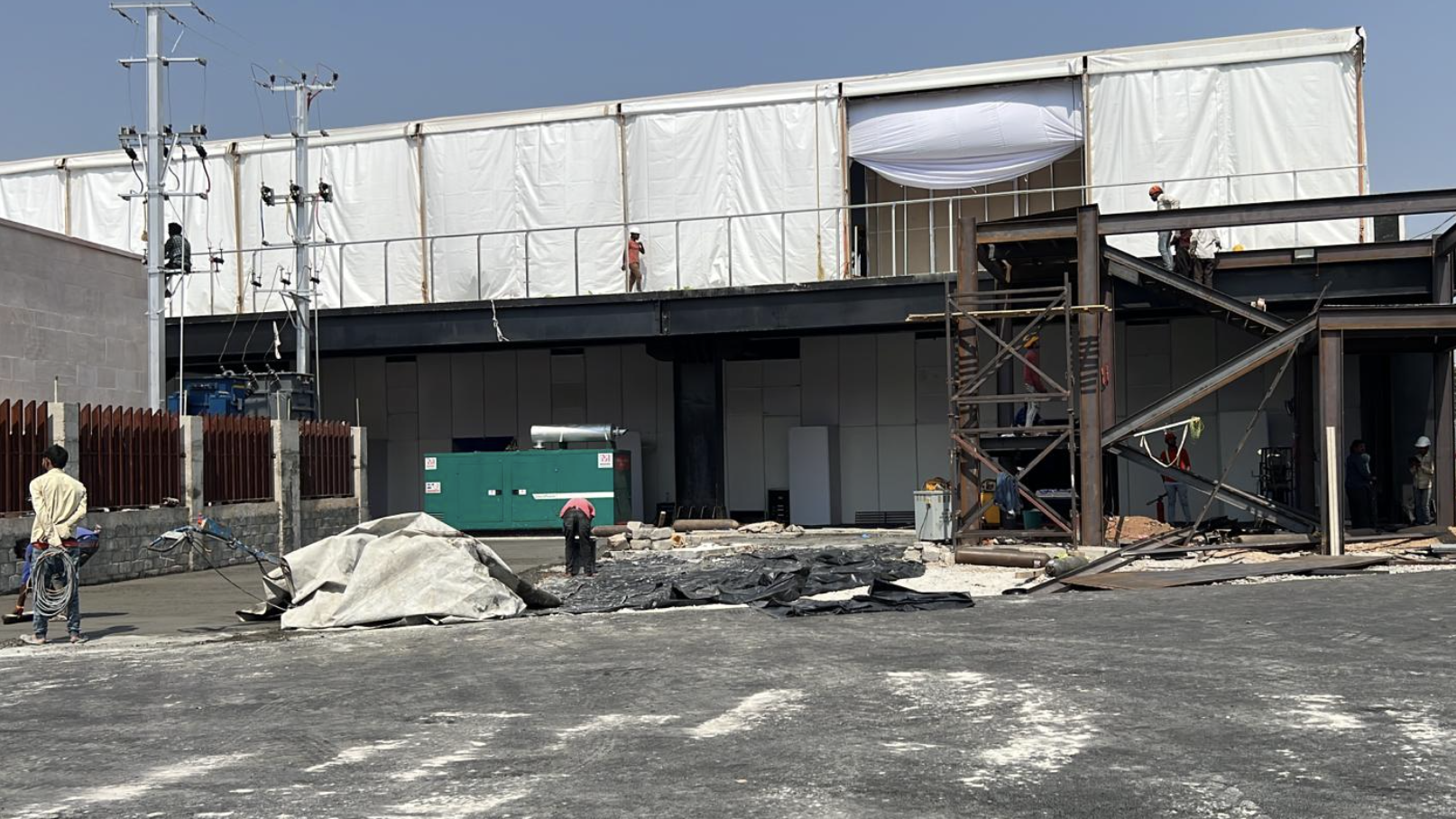 Formula E CEO Jamie Reigle told The Times of India before last week's Diriyah double-header: "Inevitably, as you get closer to the event, there is a degree of anxiety around whether all this will come together but we have had 101 races so far. Hyderabad will be our 104th.
"Formula E is unique in the sense that effectively it does these races as pop-up races. We build the circuit from scratch and are going through the city streets that requires a lot of government involvement, permits and operational challenges.
"We are working closely with the Telangana government [the state of which Hyderabad is the capital city] and Greenko [event partner and title sponsor]. We have confidence."
Formula E signed a four-year deal with Hyderabad, which is expected to become one of three permanent Asian races alongside Jakarta and Sanya in Hainan, China.