A sparse two-point haul last season ensured that Formula E's sole American-owned manufacturer was the second lowest-scoring on the grid.
Indeed, for the last two campaigns, Dragon's hirings, firings, and overwhelming confusion have been commonplace as fitful and fractured performances accentuated the team's forlorn standing in the championship.
Unlike fellow strugglers NIO333, Dragon has not gone through a disruptive ownership, sale or radical technical change.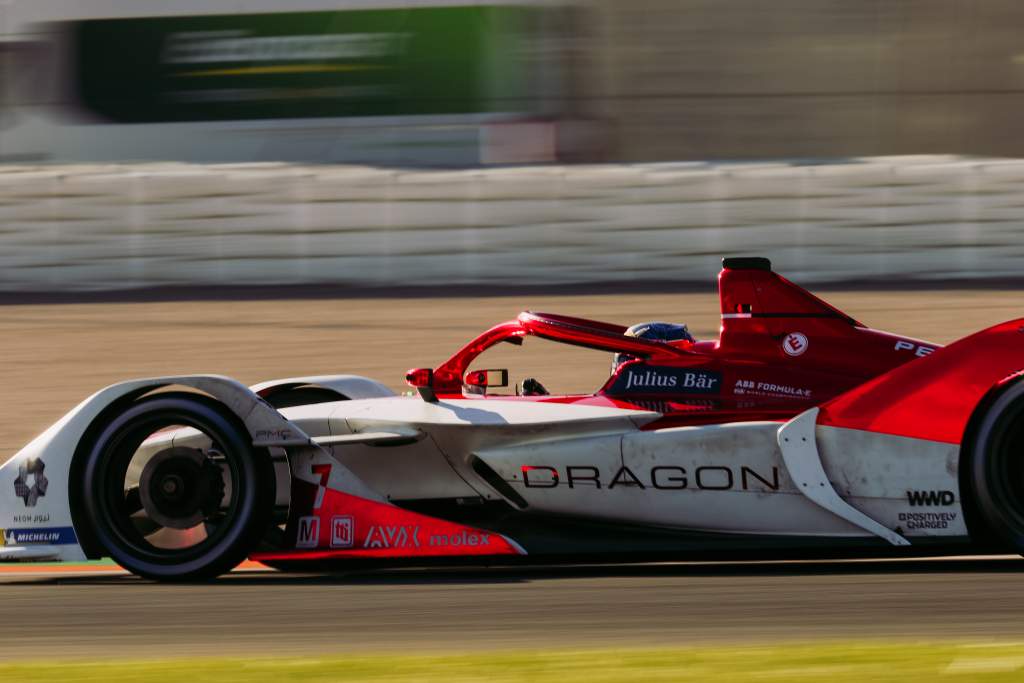 It remains under the ownership of founder Jay Penske, has a well-equipped headquarters at Silverstone, a strong operational nucleus headed by team manager Gary Holland and two quick and proven international winning drivers in Nico Mueller and Sergio Sette Camara.
Now known as Dragon Penske Autosport after previous iterations as Dragon Racing, Faraday Future Dragon Racing and GEOX Dragon, the team goes into the new season with a mix of the same old question marks hovering over it, although this time there appears to be more of a cohesive engineering plan.
It is one that could bear fruit in a slightly different organisation overall. A large part of that has been the recruitment of a chief engineer in the shape of experienced former Porsche North America staffer Gary Davies.
Also a former technical lead at the Christian Horner-led Arden Motorsport F3000 team from 2000 to 2002, Davies has set about bringing some much needed stability and structure to the team by overseeing a plan that aims to get a foothold in the championship in order to at least try and become a competitive proposition.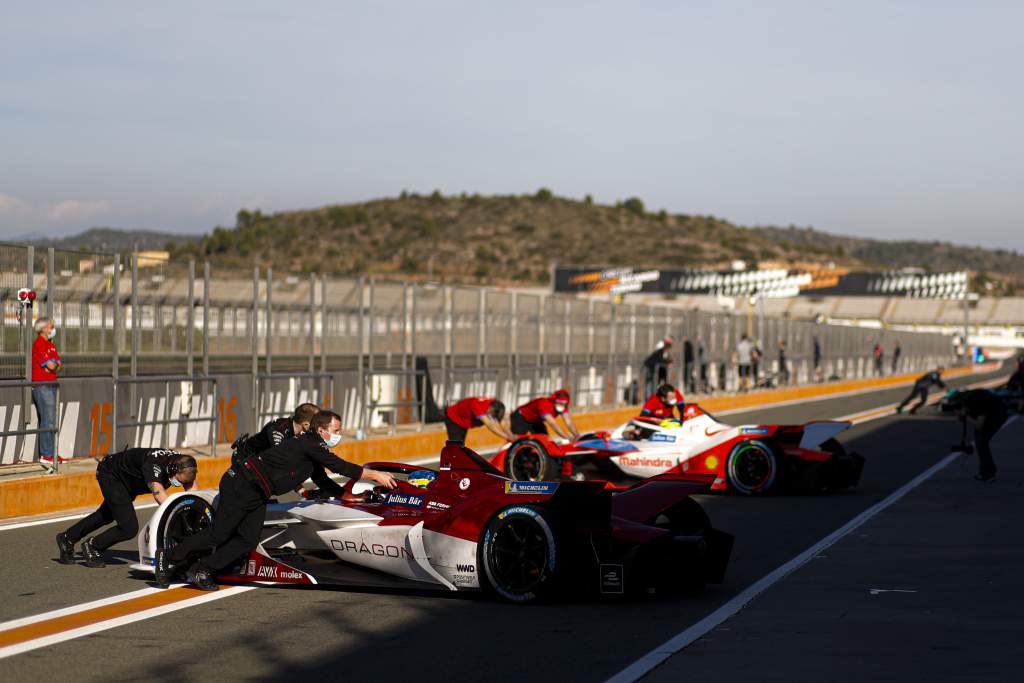 In addition to Davies' arrival, a youthful engineering strand has also emerged with Jamie Gomeche, drafted in to engineer Sette Camara this season, and Connor Summerville, who started last month after having arrived from Jaguar.
"He [Davies] has brought a lot of organisation to the team, a lot of good methods and you can see he has a lot of experience," Sette Camara tells The Race.
"There's also been some other new engineers to the team, like Jamie, who will be my race engineer for this season.
"We're making good steps forward, becoming more organised and more structured and I feel we can have a year where we improve a lot compared to last year, even if from the first two races we will not have the new car, I think we could achieve better results."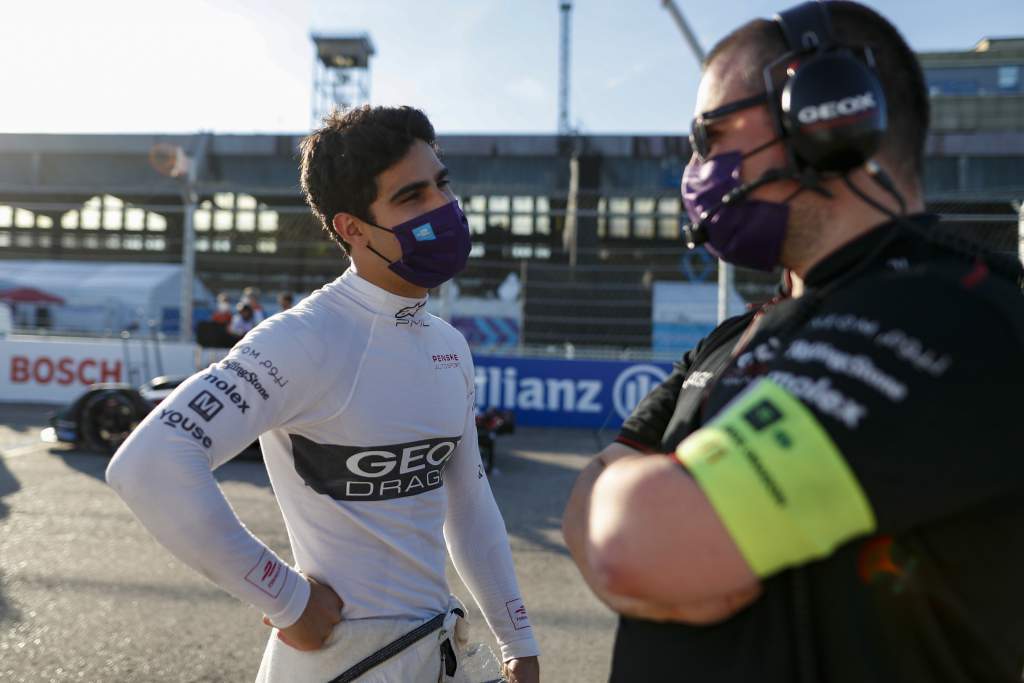 What Davies will be majoring on is attempting to conduct the team into playing a tune that will mean the technical package is used more efficiently than last season.
That sounds relatively straightforward. But the Anglo-American team, along with Nissan and DS, will not get to use its new car until the third round at the Rome E-Prix in April.
The team is believed to have worked to a much deeper understanding of its Penske EV-4 car than it had by the end of last year's truncated campaign.
The big question in Diriyah will be if over a full race distance this will result in any meaningful progress up the order, or if it will be nullified by others' progress with their new 'slot one' homologated kits.
The likelihood is that the latter will occur and that DPA will have to wait until Rome to see if it can at least challenge for points on merit, something it last did sporadically in the 2018-19 season with Jose-Maria Lopez but most fruitfully with Maximilian Guenther.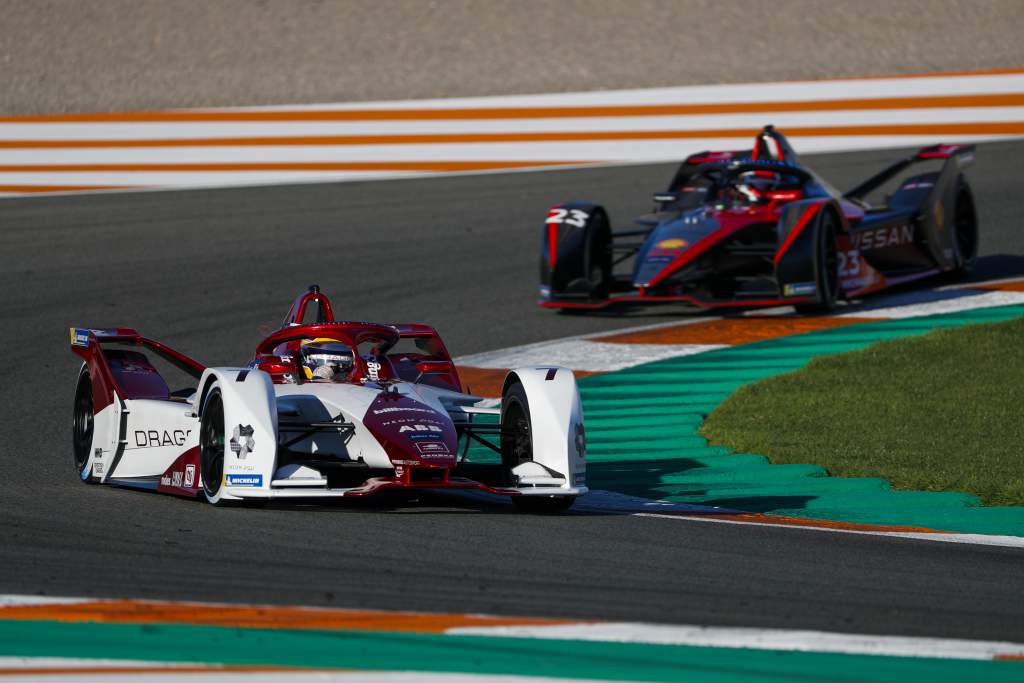 The difference between DPA and other 'slot two' homologators – Nissan and DS – is that it has not yet done any significant test mileage with its new powertraon, whereas the other pair have racked up the test miles since last summer.
For Sette Camara it's rationalised in his stride, with the Brazilian making use of intensive simulator sessions at Silverstone.
"I feel like we are a little limited as we can only do so much with the car, without the new homologation yet," he says.
"I think we improved, but how much we improved I don't know. But I think we can do better than what we did in Berlin for sure."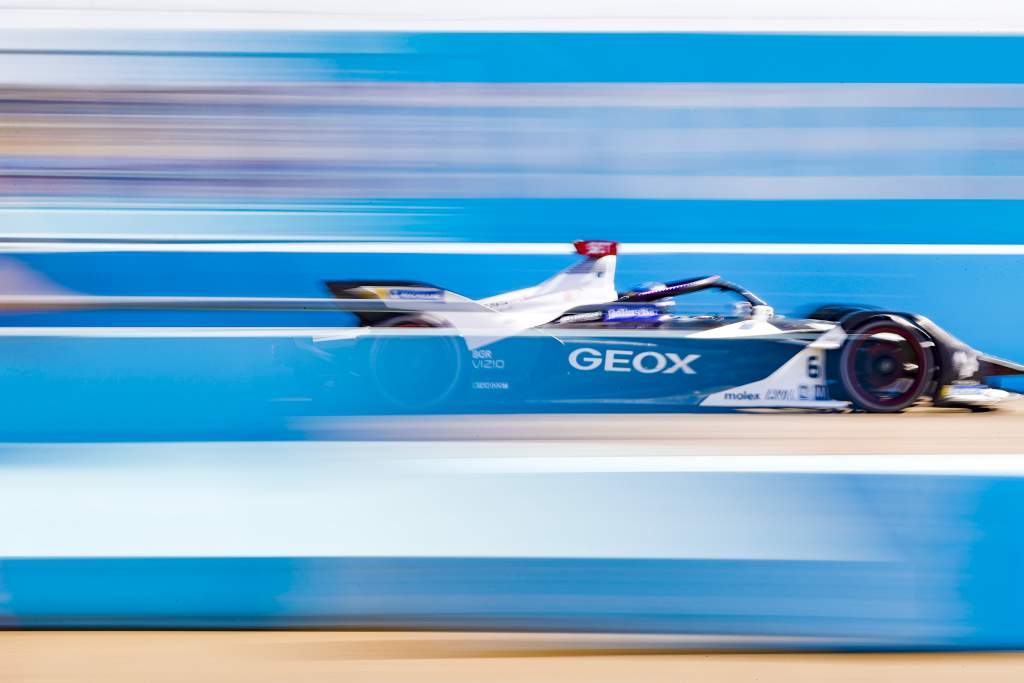 There are some who see Sette Camara as perhaps just more fodder to the DPA cannon. If manufacturer-savvy drivers of Brendon Hartley or Jose Maria Lopez's stature can't make it work then what chance does a relative Formula E novice have?
It's a reasonable point. But so is the fact that DPA isn't really a manufacturer in the same mould as a Porsche, a Citroen or a Toyota. It works with a network of suppliers under the management of its long-term chief technical officer, Nicolas Maduit, who joined the team from a similar role at Venturi in 2015.
But for Sette Camara, who at 22 is the youngest driver on the current grid, any challenging times are simply accepted as a task that needs to be solved rather than something to be overwhelmed by.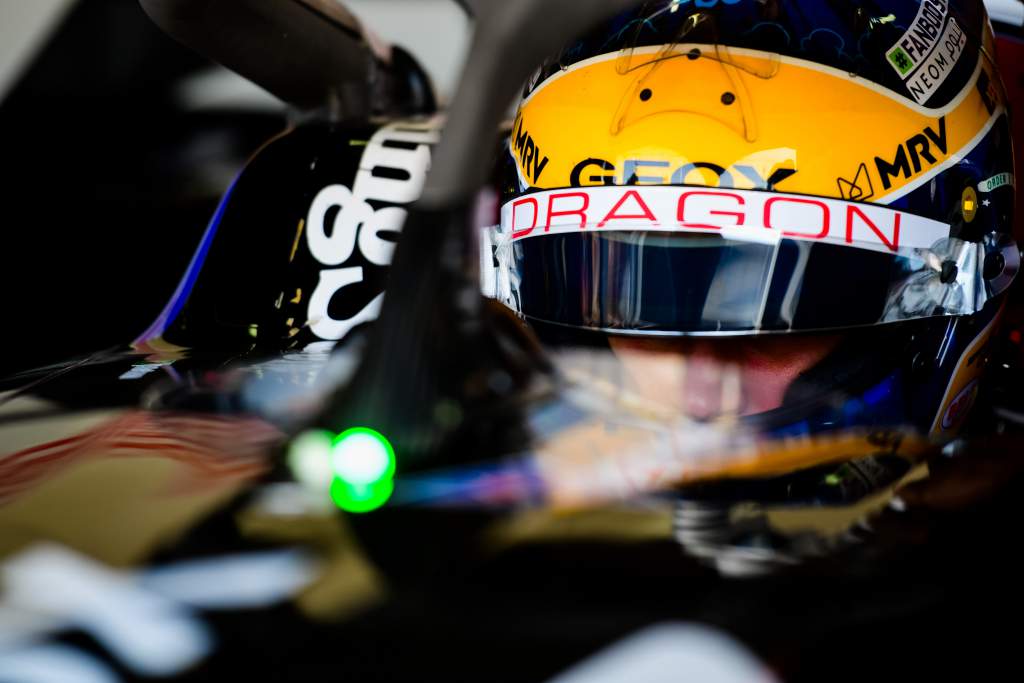 "It's very easy to all of a sudden start producing even less because you lose your own self sometimes," said Sette Camara.
"But what I have tried to do to avoid this kind of situation in the past, when it has happened, is just focus on getting the best out of what you possibly can get.
"Even if that achievement is not what you want it to be, you must focus on getting that absolute best which the car can give and which the team can do, because once you start doing that, then you have a place where you can start working from and get out of that situation."
After a rightly-lauded solid performance on his debut at Berlin last August, the Brazilian was uppermost in Jay Penske's mind for the 2021 campaign and a signature was eventually inked on a deal last October.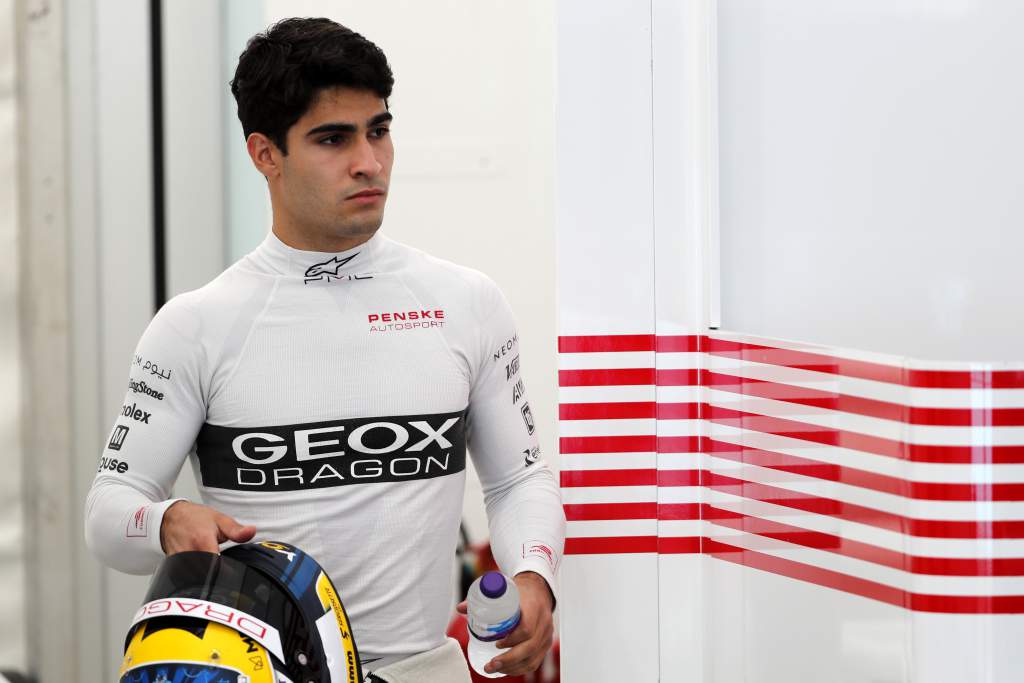 Sette Camara is said to sometimes be a forceful presence upon his team but this, he says, stems from wanting to act as an impetus to just get things done.
Jean-Eric Vergne, Sebastien Buemi and Lucas di Grassi have used it to win races and titles, so why shouldn't anyone else?
"I definitely like to have my comments and input taken into account by the team, yes," he says.
"We often seem to want the same things, which has been great as a team way, too.
"The last thing you would want is to drive forward different things in the car, but a lot of the times Nico and I want the same. Then the decision the team takes is the one I will trust them on."
Sette Camara will need all of that boldness and probably more this season as he attempts to scale the slippery peaks of Formula E's most complex and confusing team.