As steep challenges go in Formula E, Sergio Sette Camara's current task is definitely of the more vertical variety and his occasional heroics have to strive for the attention and due respect they deserve.
Just when he appears to be conquering a peak, it turns out to be made of crumbling chalk, and as he slides down fields into customary 13th- or 15th-place finishes, you can't help but feel for him.
It's a situation that could easily defeat and crush a driver. But Sette Camara's pugnacious spirit just appears to only get stronger.
The Brazilian's second full season with the Dragon Penske team will ultimately be similar to his first in terms of out-and-out results. That's because with a fixed homologation and reduced resources compared to direct rivals, there is a limit to how many rabbits he and the team can pluck from their hats this year.
"I just got to keep doing my thing, keep my head down, keep pushing, until I break the cycle," Sette Camara tells The Race rather matter-of-factly.
"My target has always been to never leave teams, it's been to stay and drive them on, and to become a top driver."
The same total commitment and flair will burn brightly, as it has on two notable occasions in Rome and Berlin so far this season, but ultimately the outcomes, barring attrition or Valencia E-Prix style flukes of nature, are highly unlikely to be rewarded.
That has to be a depressing place. Yet, for Sette Camara, his deep staunchness and loyalty to the cause of fighting the good fight for another eight races in 2022 actually appears to have an added zeal.
What he is striving to achieve is to turn the heads of other team principals for a 2023 drive.
Some are already looking in his direction, but a few more appear to be glancing elsewhere.
From the outside that seems peculiar because there is a precedent in the shape of Maximilian Guenther, who found himself in a similar scenario to Sette Câmara's back in the summer of 2019.
That was when Guenther was picked up by BMW Andretti after a season with Dragon (pictured below) in which he had the indignity of giving up his seat for three races to Felipe Nasr. Despite that setback the German regrouped and put in several fine performances before getting his hands on some race-winning equipment.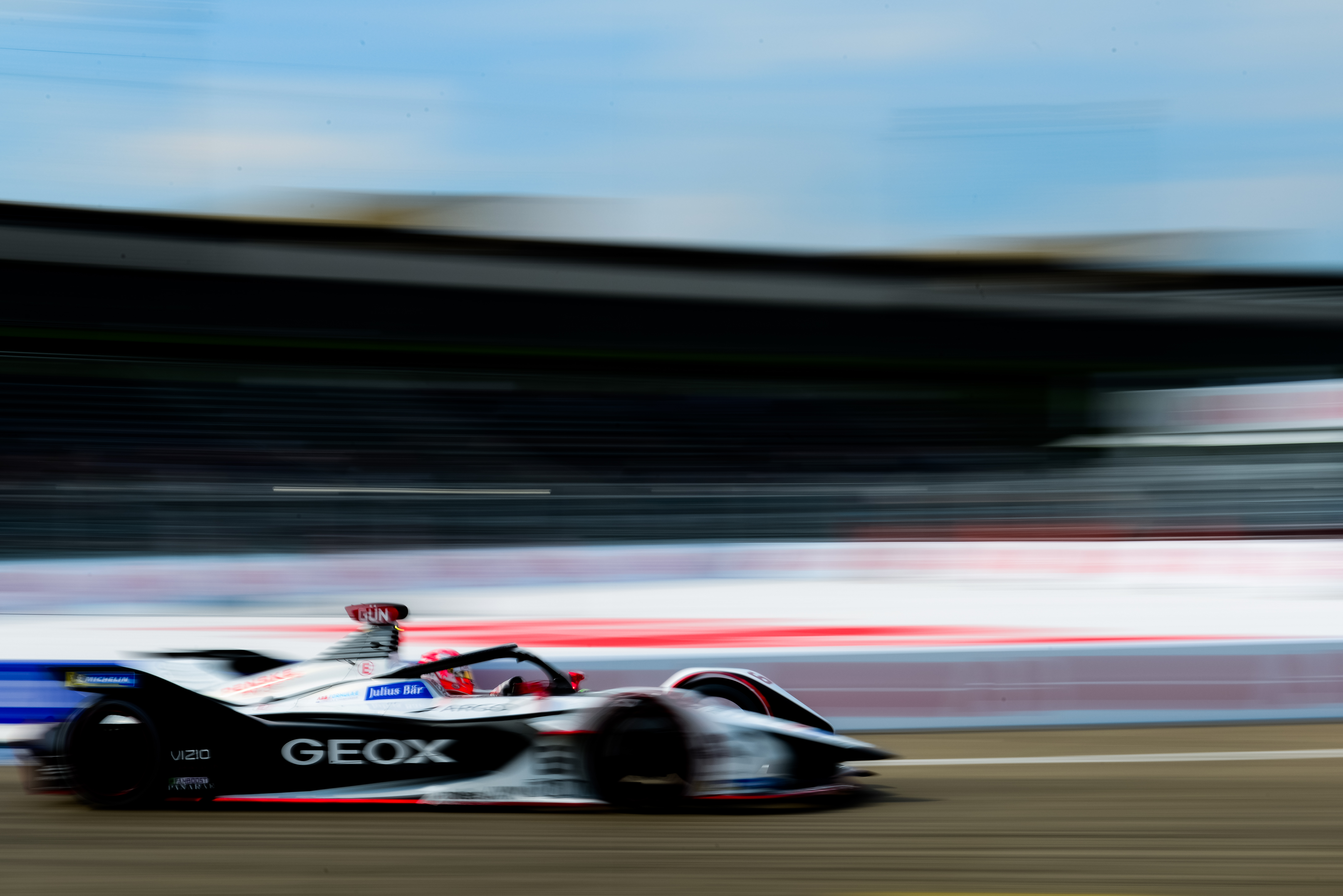 Sette Camara's will take that as a positive case study as he faces an uncertain few weeks where he and his management stable attempt to get him on the Gen3 grid.
Due to a combination of his Penske EV-5 being unable to mix it with the majority of its competitors, especially over a race distance, and the fact that his team is effectively in a mutation stage as it transitions into DS Penske later this year, he is gathering in all his tenacious traits for one last push.
So far in 2022, he's achieved some outrageous feats that have sadly barely been recognised.
The first was qualifying 11th for the second race in Rome. That was impressive. But more was to come in Berlin a few weeks ago. There, the 24-year-old absolutely hammered his red-and-white car into the Tempelhof concrete surface and made it through to the quarter-final stage.
He somehow hustled himself beyond Mitch Evans, Lucas di Grassi and Nick Cassidy to go up against Antonio Felix da Costa's DS Techeetah.
Ultimately that's where the fairytale ended, although Sette Camara's was only 0.2s off Da Costa's best and still took seventh place on the grid.
On any other track other than Tempelhof, that might have given him hope. But on the wide-open real-estate of the monolithic airfield, he knew chances of points were almost non-existent.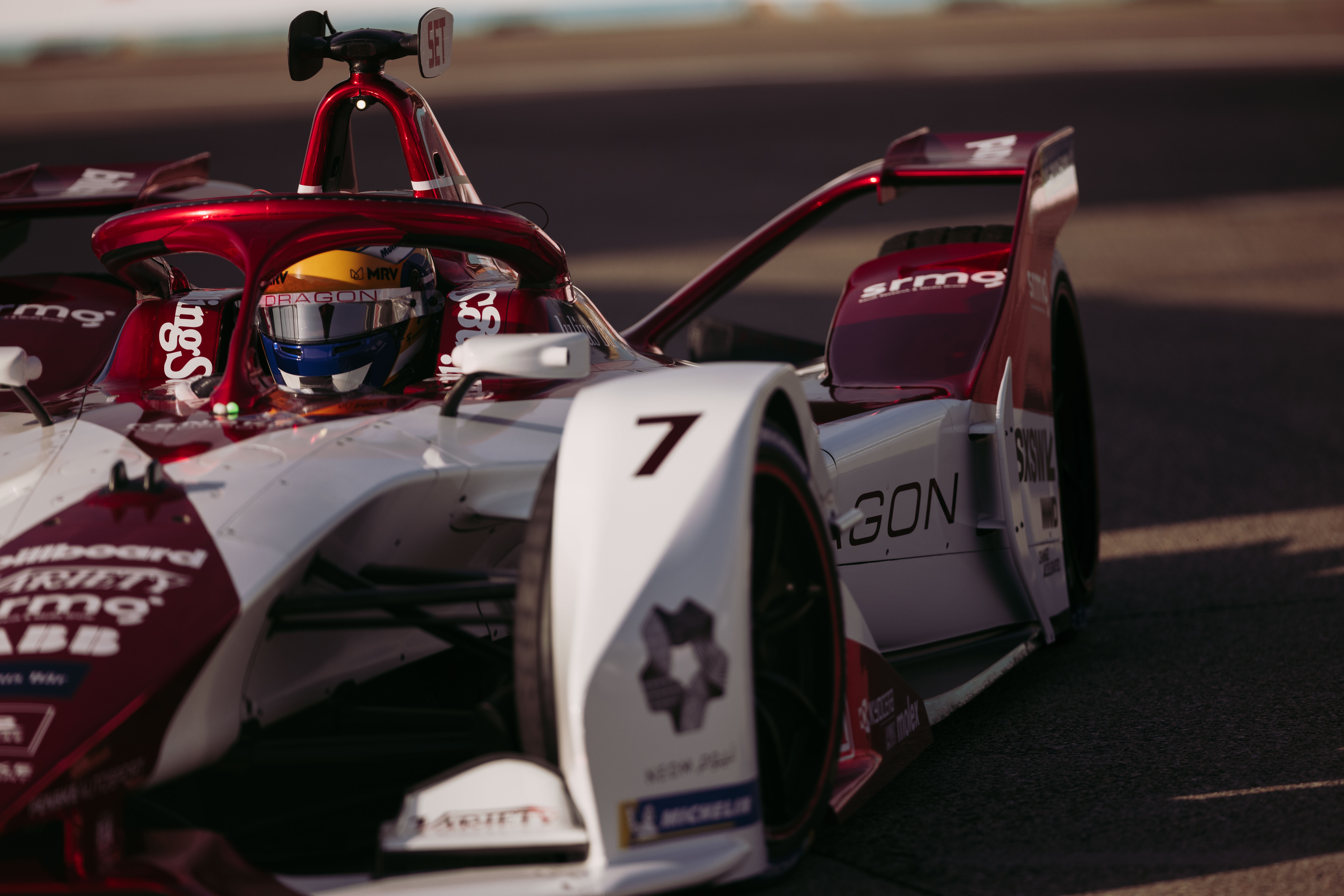 "The small differences between the teams in Formula E really compound themselves through the race," said Sette Camara just after that first race where he tumbled down the order to a 17th-place finish through simple powertrain inefficiency relative to his competitors.
"So, if the car is just slightly inefficient, it really snowballs and it becomes hard to compete against the dominant teams in the race, but in qualifying, the gaps are much tighter, even though they still exist to a certain extent as well."
If teams do great jobs around car set-up, are slick operationally, and if the driver hangs it all out and puts a good lap in, then as we have seen with NIO 333 driver Oliver Turvey, team-mate Dan Ticktum and Sette Camara himself some crumbs of comfort can be gathered.
"I think we keep improving," he says.
"Honestly, I think in the team, engineers are a very reduced team at the moment, I think we're maybe 15 or 16 people in the team.
"So, every single person is doing a lot, because it's not many of us compared to other teams and we've definitely improved our tools, our car systems, everything but it looks like the others are also moving."
Perhaps they moved a little bit faster though. But Berlin was at least the first time this year where Dragon Penske managed to qualify in the top 10.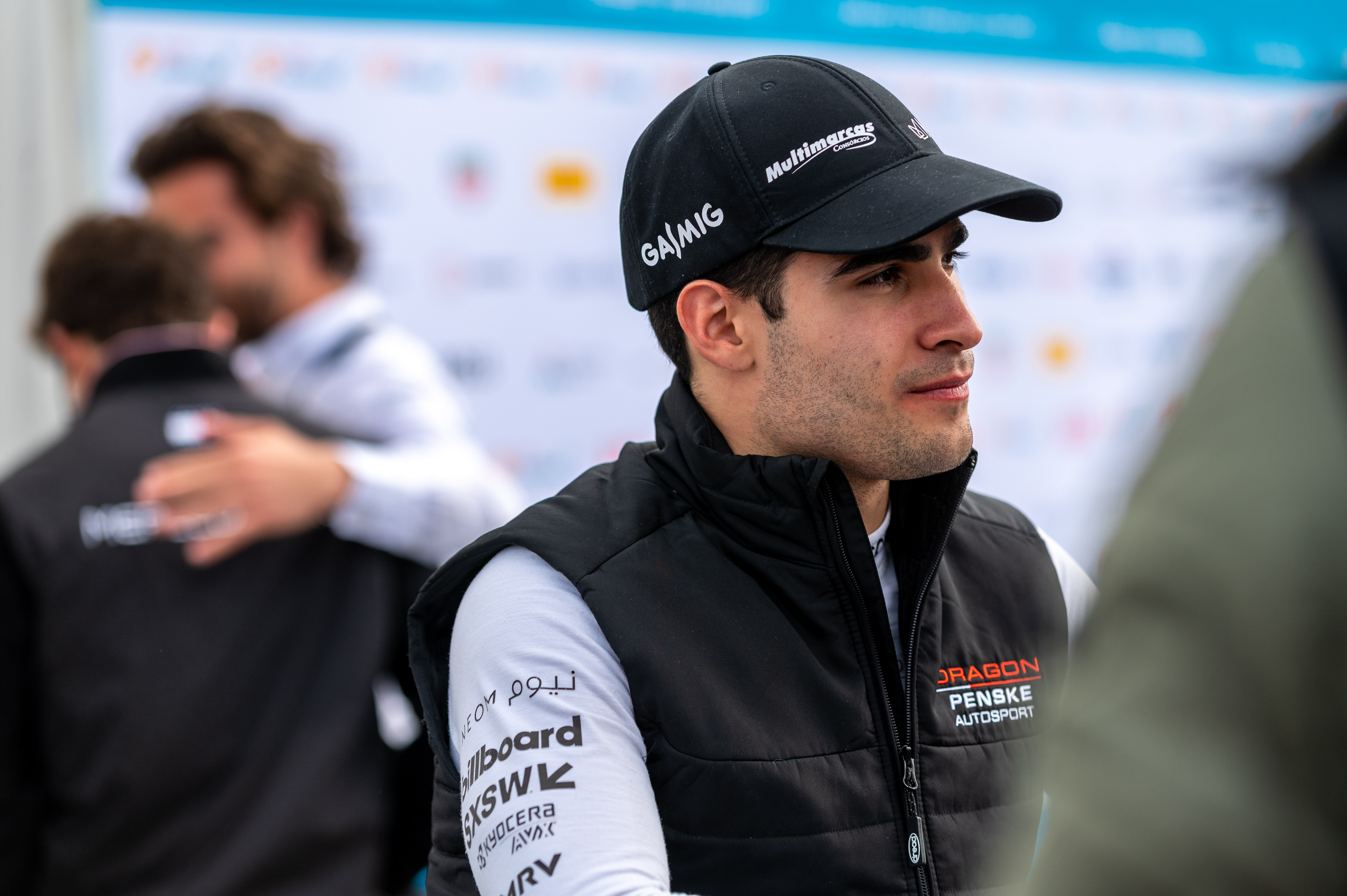 The narrative of the old qualifying system being better for the technically disadvantaged rings true because the conditions being more favourable for slipping through into a generally unrepresentative grid slot in the old qualifying system could help build a race through stoicism on the right circuits.
But it is still possible as Sette Camara proved in a lap that had this writer squinting at the timing screens in a genuine double-take.
That lap was one which rival team principals still looking for the utopian blend of Formula E experience and raw pace should look at carefully again for what it represented in the context of the package beneath the driver.
As a rival driver told this writer after qualifying; "Someone needs to give Sergio a medal for that lap he just did out there."
When you get comments like that from rivals who absolutely have no reason to do so, you know it was an outstanding lap, one which was 0.5s faster than team-mate Antonio Giovinazzi.
Those that have worked with Sette Camara recently are effusive in their praise of the way he not only operates as a professional but how he is a person.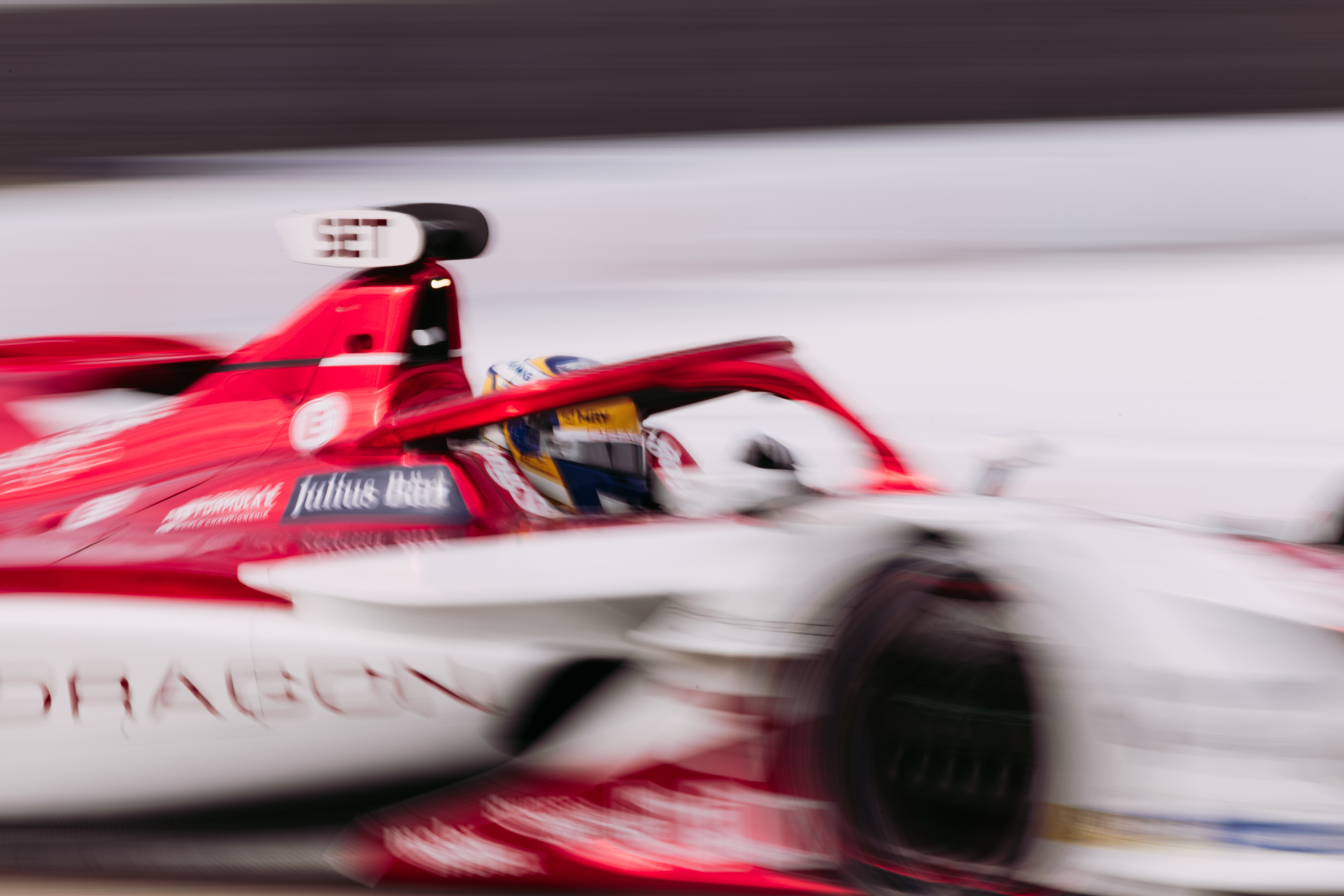 They talk to you about how when the first wave of the pandemic hit in 2020 he was unable to get home to Brazil for almost 18 months. He moved into a small apartment in Barcelona and, according to his ex-team manager at Dragon Penske Gary Holland, "spent a while on a mattress on the floor because he moved himself in and didn't want to pay a removal company. He's just a mega normal guy."
Among his attributes is his intensity while at the track. This is noticeable above and beyond the usual focus at international level and was so to his team as well when he first joined in 2020.
"His technical feedback is as strong as any for sure," says Holland.
"I think the way he communicates it probably isn't as robotic as some other drivers, but he gives everything to the team and if he feels he's not getting listened to, or he's asked for the same thing for three events running and it isn't delivered, his frustrations boil over understandably. But that's good, you want that in a driver."
Whether or not he will be on the Formula E grid next season is still up in the air at present. The options are reducing, but with plum seats at Maserati, Nissan and McLaren potentially still up for grabs.
"He can find the limit quicker and more consistently than most other drivers, which I think is his real gift," reckons Holland.
"I hope he gets a seat because as an asset to a team he's really precious, and in a car capable of big results he will 100% deliver I'm sure of it."