Formula E's 2022 season-opening Diriyah E-Prixs will be its first races run with full spectator capacity in almost two years.
The 2020 Marrakesh E-Prix, which took place that February, was the last time an event was fully open to a maximum capacity crowd before the full extent of the ongoing COVID-19 pandemic hit the world.
Every event since that time has run with varying restrictions ranging from the entirely closed Berlin races in August 2020 to races that had limited crowds such as Monaco, London and New York City last season.
Now, the CBX organisation that promotes the Diriyah E-Prixs in conjunction with the Saudi Sports Ministry is getting ready to welcome what it anticipates being its biggest ever crowd.
The whole event, which spans the Saudi weekend of Friday and Saturday January 28/29 will also feature music concerts that include international performers such as former Fugees star Wyclef Jean. An additional day of concerts is also planned for the Sunday after the final Formula E race.
"We're at full capacity this year, we're going to be like the first two years [2018 and 2019]," said CBX's Carlo Boutagy.
"Last year we implemented the lights, we did it under the floodlights and this year the racing time is at the same time, 8pm local.
"In 2021 unfortunately we didn't have any fans, we only had 1000 VIP guests invited.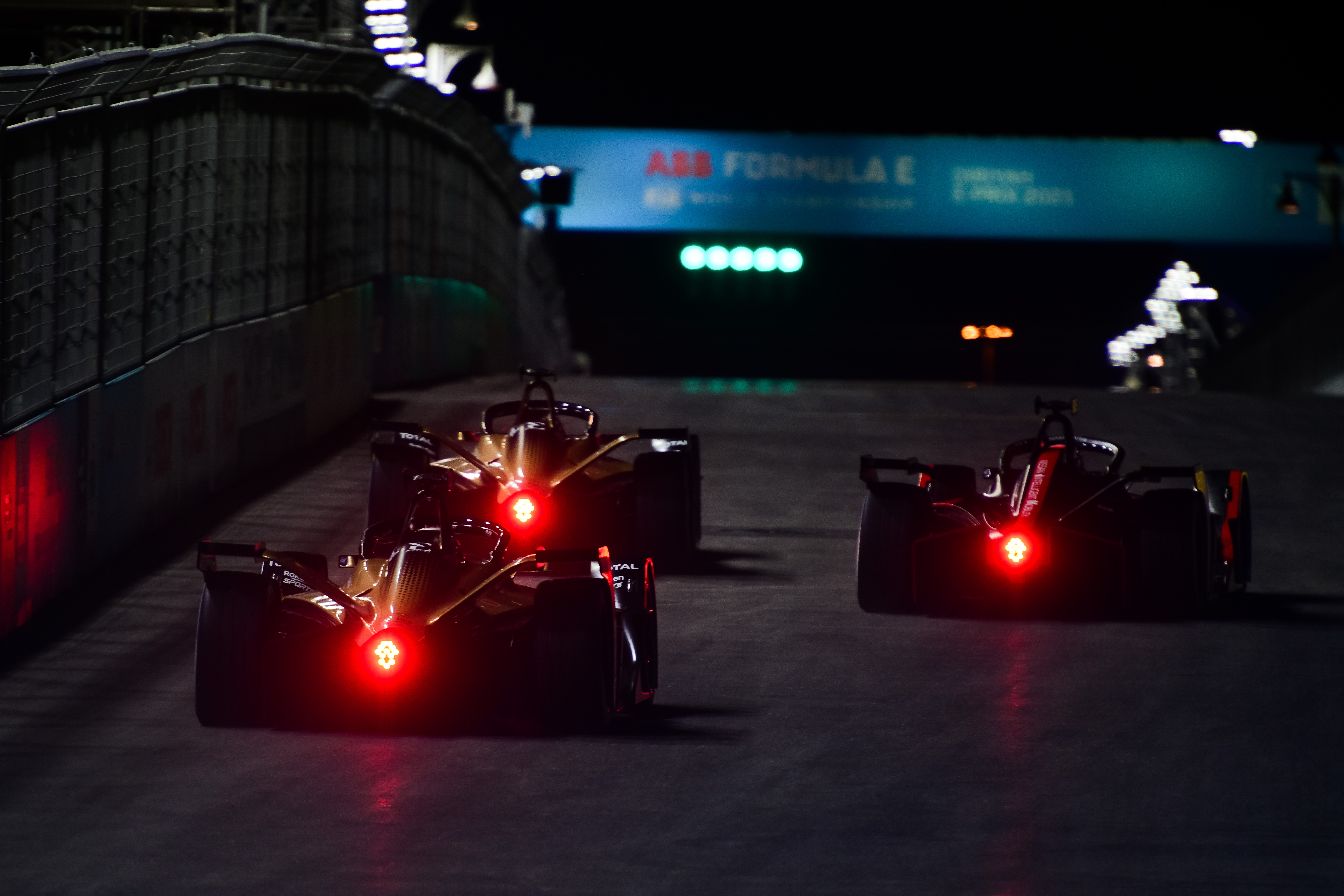 "This year, it's going to work in our favour because in the Middle East people are generally more nocturnal.
"So, we hope to see a lot more people in those seats in the grandstands. We are expected to have 20,000 people daily attending."
Boutagy also indicated that the possibility of the Saudi FE races exploring new locations in the future is still on the table, although at present he is happy with the Diriyah venue.
"There has been talks about moving it because the location we're at is almost in the middle of a construction site," he explained.
"They are building 16 hotels, the Development Authority is really developing the entire city.
"There were talks of us moving but we're here, and we love Diriyah.
"The Ministry of Sports staff love it too but if His Royal Highness Mohammed bin Salman asks us to move, we'll analyse it, and we'll take it into consideration and move – because if it's to move it will be to go somewhere to make something bigger."
Speculation has previously pointed to a potential race in the futuristic NEOM area of the country which is beginning construction.
The NEOM project is a partner of the reigning champion team Mercedes and also has a separate deal with the Dragon Penske squad.
Jeddah, the venue of Formula 1's new Saudi Arabian Grand Prix, is believed unlikely to get an FE race too.