The usual assorted cliches of 'it's too soon to think about the championship' and 'there's a lot of racing to come yet' echoed around the ghostly terminals of once the world's largest airport in Tempelhof airport after Saturday's Formula E race.
But they will start to dissipate quickly after Sunday's race should the same usual 2022 big points accruing suspects be gathering their rewards once more as the season reaches its halfway point.
The first race of the Berlin double-header provided a clear pointer that a gang of four drivers looking to have both the consistency, the outright pace and a clear understanding of how 2022 Formula E races develop, to be able to claim official status as the title challengers now.
Stoffel Vandoorne, Jean-Eric Vergne, Mitch Evans and Edoardo Mortara are all covered by 19 points after seven races of the 16 race 2022 calendar but with only Vergne in second position having scored points in each race.
Vandoorne has completed every race but his knotted run to 11th position in Mexico City is the one minor blot on his otherwise impressive landscape so far this season.
Mitch Evans still stands out as the slight anomaly, with one point from the first three encounters and then a whopping 81pts from the last four, while Mortara's back-to-back contact inflicted retirements in Rome and Monaco have so far cost him an otherwise likely lead.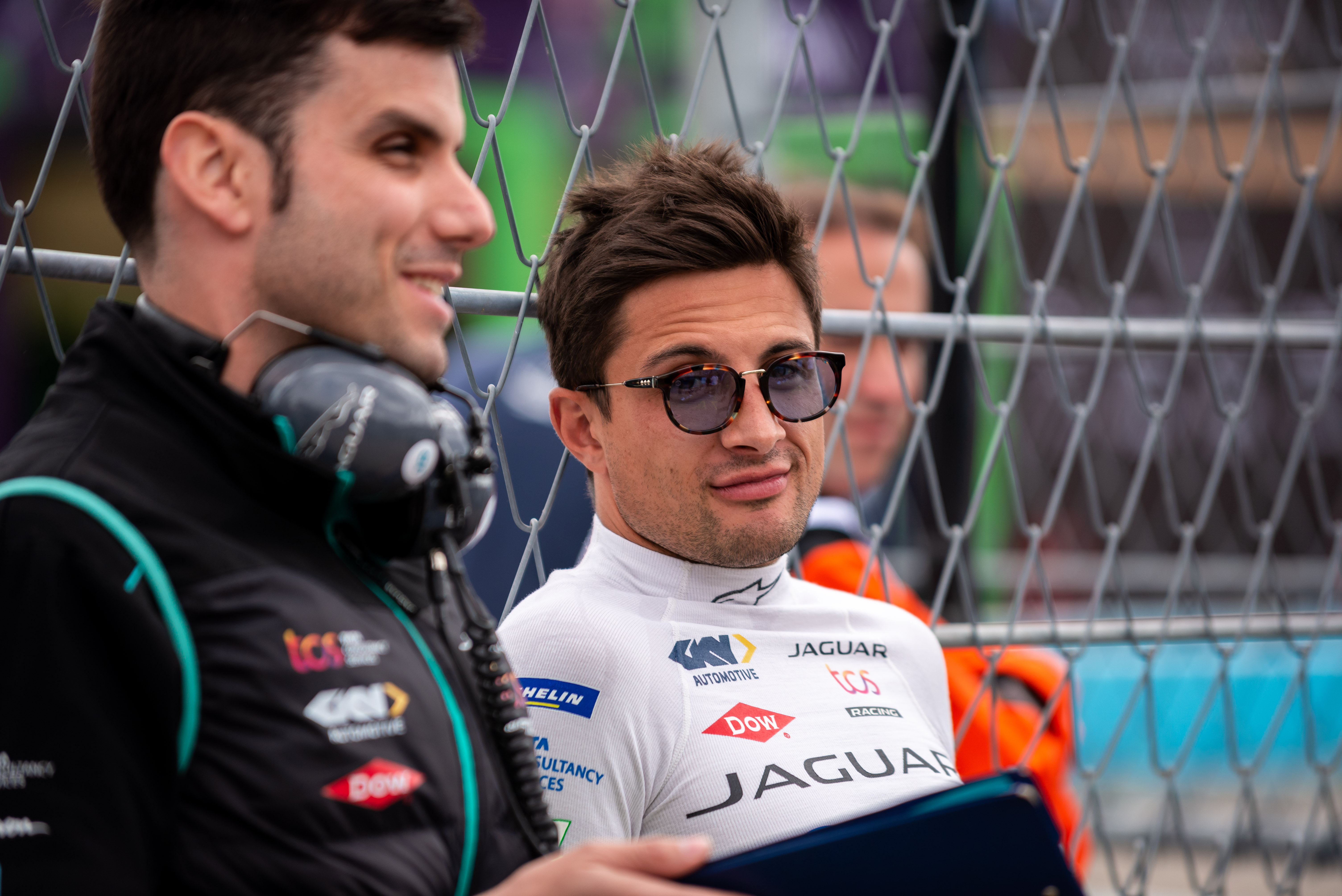 Like a fifth Beatle conducting slightly fewer regular hits to the above 'fab four', Robin Frijns is 25 points behind Vandoorne now but is in danger of losing initial touch at least should he and Envision Racing's Saturday horror show be repeated on Sunday.
But even with a more hierarchical sporting nature to the present season, which is supplemented through a natural closing up of hardware performance through the final season of the Gen2 rules set, a rogue gang of four comprised of Andre Lotterer, Pascal Wehrlein, Nyck de Vries and Lucas di Grassi also lies in agitated wait to join the current upper strata.
The Saturday race at Tempelhof was perhaps the purest event so far this season that had a clear structure that highlighted those mentioned above and was unsullied by race suspensions and the subsequent deployment of the 'extra time board.'
That was down to the excellent racing and ultimately the layout of the Tempelhof track, which gives generous racing room while keeping at least an element of street racing vibe.
Through the prism of Jaguar TCS's active and excellently judged race, there is a befitting narrative that translates nicely to the title squabble.
"There was a decision point in this race I can actually show you here on the plot, the was a decision point around lap 12, 13, 14, where everyone had to make a call on whether they go long (41 laps) or short (40 laps)," Jaguar's technical chief, Phil Charles told The Race as he waited for his cars to return from Parc Ferme.
"It turned out we just weren't quite quick enough to make it long."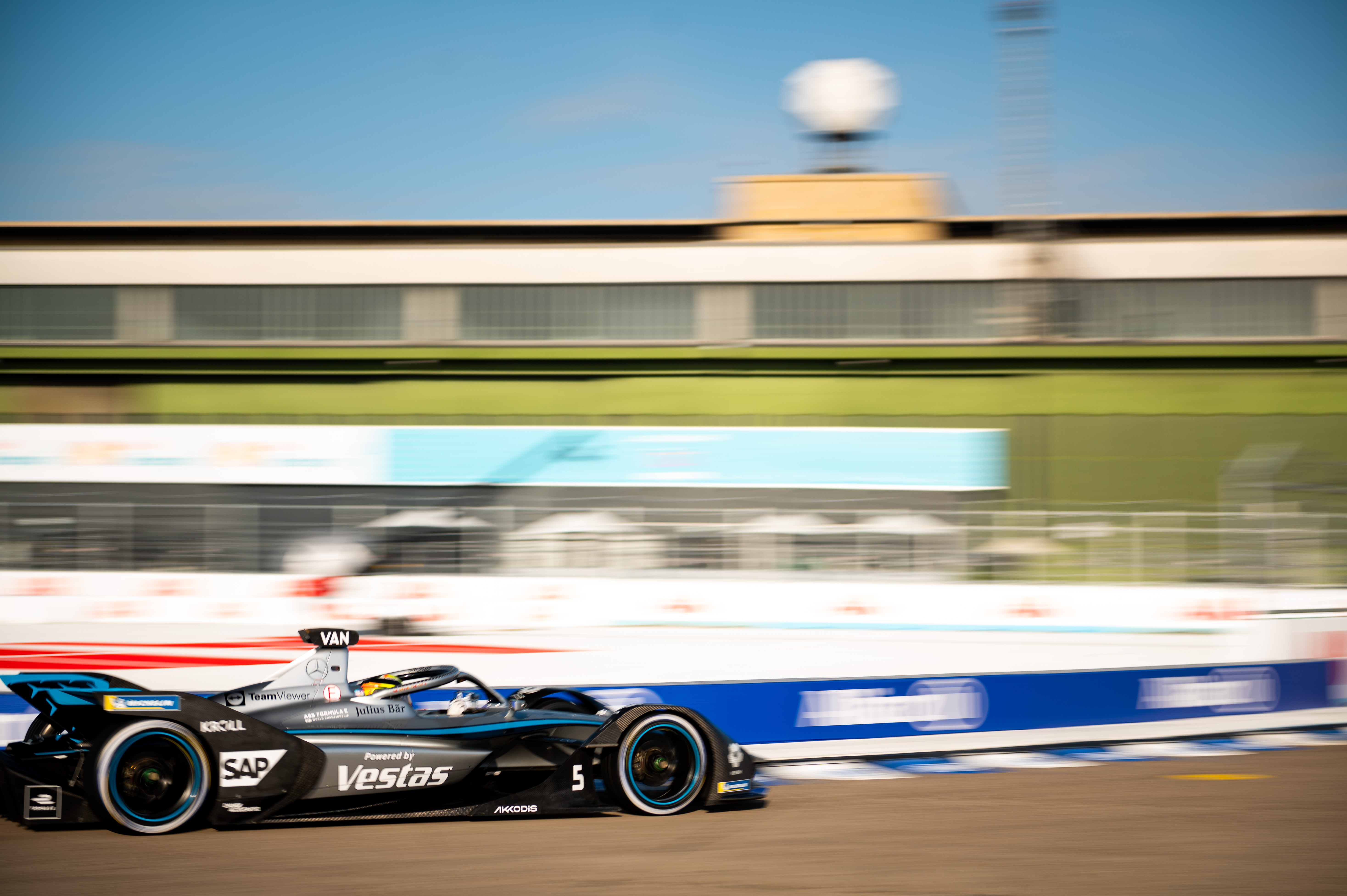 One of those drivers turned out to be Stoffel Vandoorne. This initially seemed unlikely after he got shuffled back from his eighth place grid start to a lowly 12th on the opening tour.
"Most people were on long, and then you make the decision to go short," says Charles, talking about the on the balls of your feet strategy adaptation that has become part and parcel of 2022 Formula E racing.
"At this point in the race, I think Mercedes EQ timed it really well, he was coming through nice and quickly, and he made a really good job of it.
"Unfortunately, with Mitch, we just couldn't. On the other side of things, Sam made a couple of really nice attacks and came through after he had a great first lap and then we timed the attacks nicely. It's just a really tactical, tricky game and there is a lot going on there."
The race ultimately had its roots in polesitter Mortara's tentative pace in the opening phase before the Venturi team deployed the 'short' strategy.
Mortara and his side of the ROKiT Venturi garage completed a brilliantly judged race as the Italian/Swiss did just enough to keep himself in the lead and stay out of trouble, before timing his attack boosts expertly while managing his pace and energy supremely.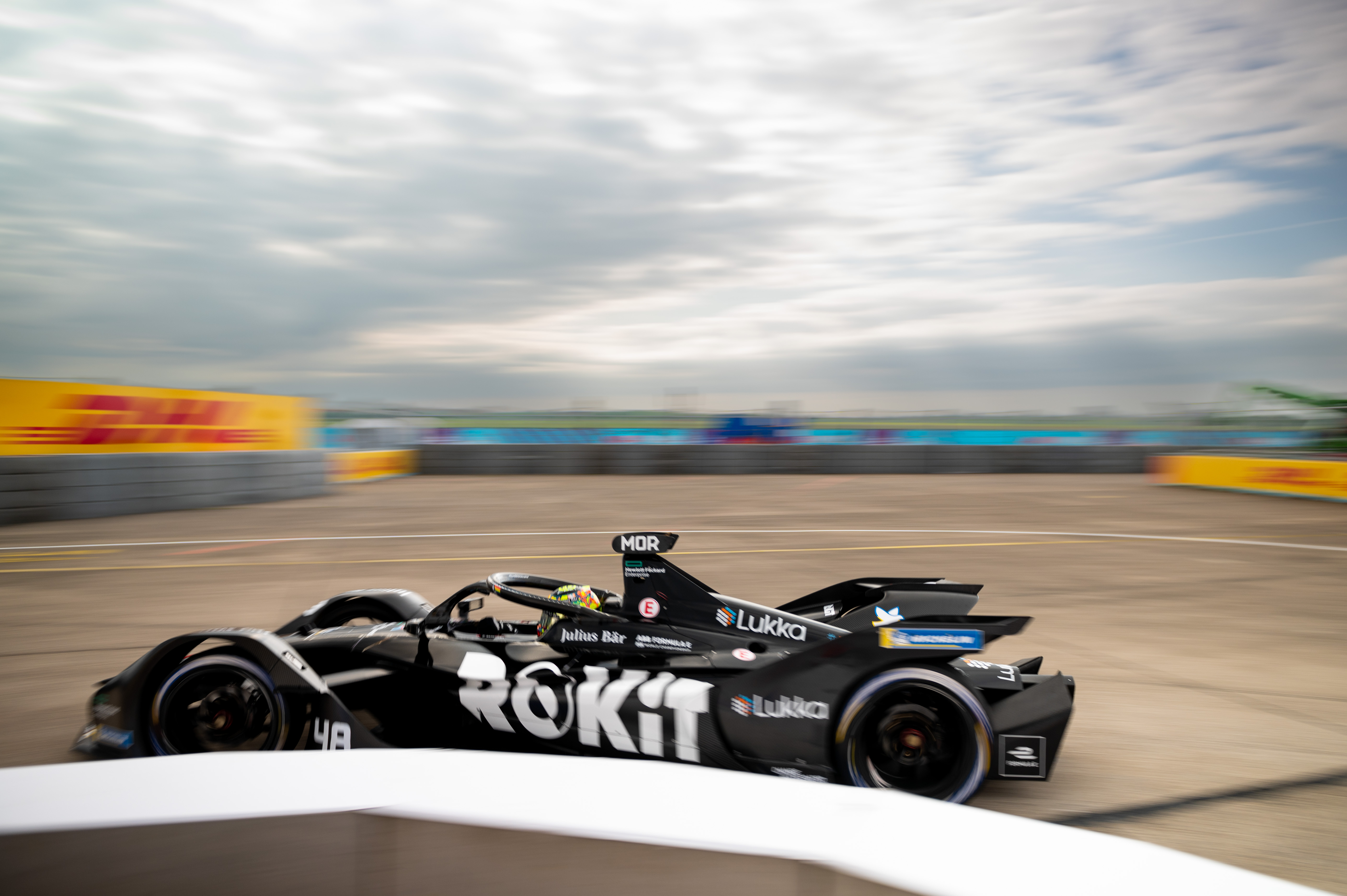 For Evans, there was the tricky 'no man's land' mid-portion of the race to see through, which proved to be "quite hard for him to view where he was" according to Charles.
"But I think he was happy with the car; we came through nicely at the end. It's just when people are always changing lap number and there are attacks going on, it's quite hard to know where you are in all honesty.
"At one point, some of the cars we were racing against pulled away, had done a couple of attacks and perhaps were short, and were suddenly on top of you, and then a few laps later it swings back around again."
One of the fundamental challenges faced by all teams that also had an extra level of complexity was the difference in optimum set-up for this much cooler race than had been held in the heart of last summer's Tempelhof furnace.
"It's so tricky to get in the window here," said Charles.
"Even though this track went really well, (with) a little bit cooler temperatures this week it has changed the game.
"It's a different set-up from the one we were running last year by quite a long way actually. Really interesting, and that's Formula E, that's why it's so good."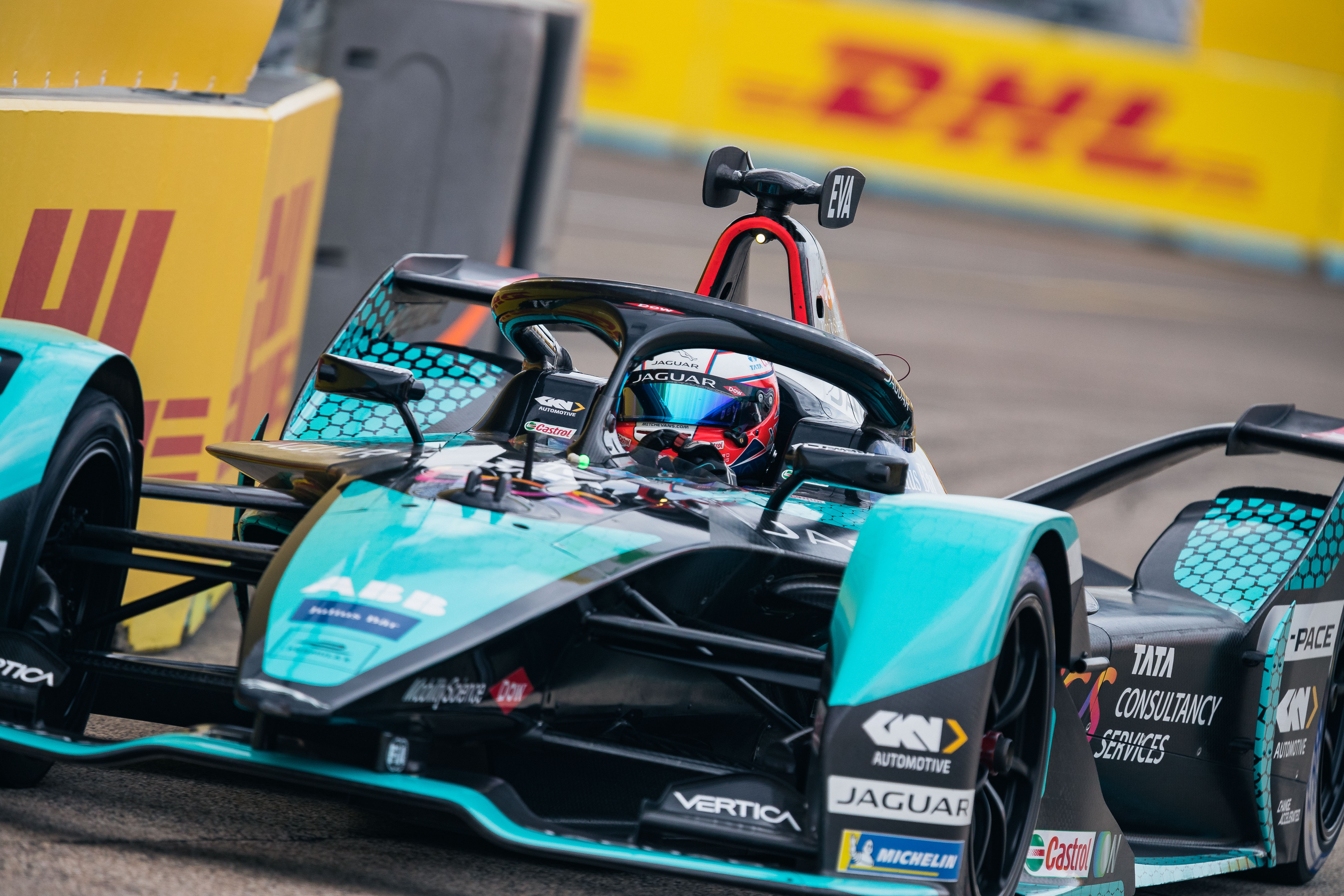 Those small nuances in how the Michelin all-weather tyres are managed and used over the duration of a lap at Tempelhof, quirky old asphalt and all, can make huge differences to the points and the prizes at the end of the race.
"You have got to have a slightly different approach. That's basically in warm-up and then how you use the tyre through the lap.
"But ultimately it's still the same surface, it's still roughly the same set-up, it's just those little bits of tyre usage."
Getting the little things, whether vehicle dynamics or software perfection right or wrong, in some ways happened to most of the combatants in Saturday's race. Yet still, the 2022 title-chasing 'fab four' found their way to the surface quicker than the others.
In Vandoorne's case, it has started to crystalise much more in his mind that perhaps there will be a more of a breakaway element to the title fight this season.
"There is definitely a little bit of a picture emerging, let's say," Vandoorne told The Race after claiming third behind Vergne and Mortara.
"I feel like I've been consistently fighting with a couple of the same guys on track now for the first seven races, JEV being the main one of them let's say, and for some reason, we always seem to find each other on track.
"There is much more consistency on the grid this year although people are still people popping in and out as well. I wouldn't write them off.
"Ultimately, we know how variable this championship is and how quickly things can change from one race to another but it's very intense out there.
"It's very intense out there and every point is super important right now."