A multitude of drivers beyond the championship's racers have driven either Gen1 or Gen2 Formula E cars since the series announced itself to the world in 2014.
The genesis of Formula E was started not by Lucas di Grassi, as is often assumed, but by Bertrand Baguette.
The 2009 Formula Renault 3.5 champion and sometime IndyCar racer had the honour of being the first person to drive an FE car when he shook down the initial Spark SRT_01 Renault in Spark Racing Technology's car park!
Even before Formula E's first race in Beijing, drivers as diverse as former Bentley GT racer Antoine Leclerc, ex Arrows and Rial F1 driver and now Sat-1 Formula E commentator Christian Danner and occasional British F3 runner Juan Manuel Lopez – who was known as 'Cochito' as opposed to future DS Virgin and Dragon's Jose-Maria Lopez's 'Pechito' – had tried the car out.
The trend carried across to some of the more obscure early testers of the cars brought in by teams too.
Anyone recall former F3 makeweight Ryan Tveter's appearance at a Donington Park test in 2016? Or 2010 Formula Renault Eurocup champion turned FR3.5 and GP3 driver Kevin Korjus running for Amlin Aguri?
Or what about Tom Kristensen grabbing a few laps at Audi Sport's Neuberg test track in 2015!
Then there was championship founder and overall big boss Alejandro Agag getting a run at Homestead in March 2015. Also running that day was former Formula E commentator and broadcasting legend Bob Varsha (pictured below).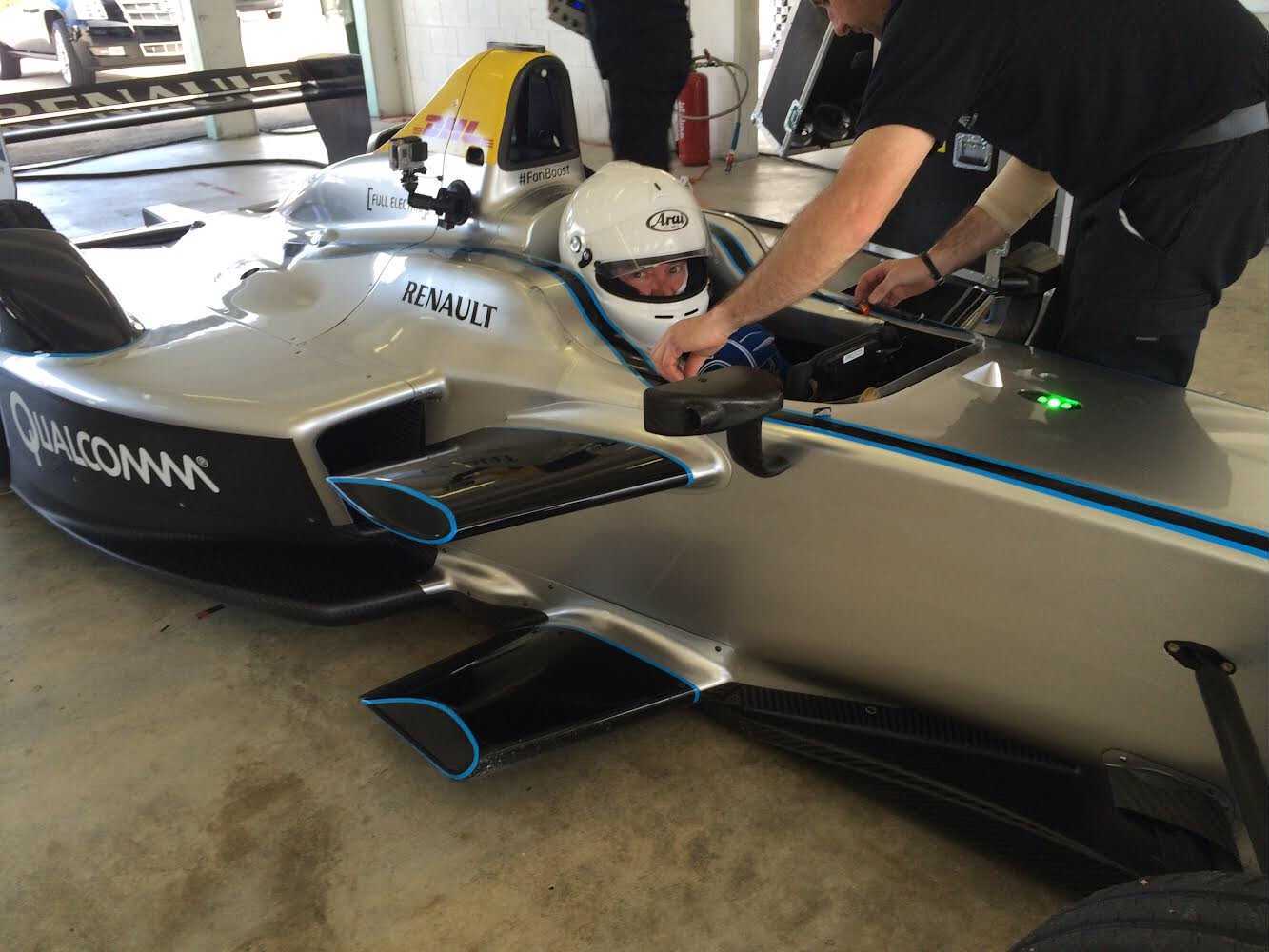 He was the first of four members of the commentary and presenting team to get a go. Nikki Shields, Vernon Kay and of course Dario Franchitti have all experienced a few laps.
Little known to the outside world was a secret test at the Ales circuit in deepest rural France in 2017 when Minardi F1 driver turned multiple sportscar champion Gianmaria Bruni tested a season four spec Venturi.
But if you want to go really niche, how about British national racers Phil Ingram and Jac Maybin?
Ingram, a very quick and successful racer who took GT4 race wins in 2018 and was also crowned Ginetta GRDC champion in 2016, completed several shakedown and filming day runs for Jaguar Racing where he has engineered Alex Lynn and more recently Sam Bird.
Maybin, a Mini Challenge racer, did several tests for the NIO team in 2018 and 2019 – including at unlikely FE venue Mallory Park – where he deputised for Oliver Turvey when the McLaren test and development driver was indisposed.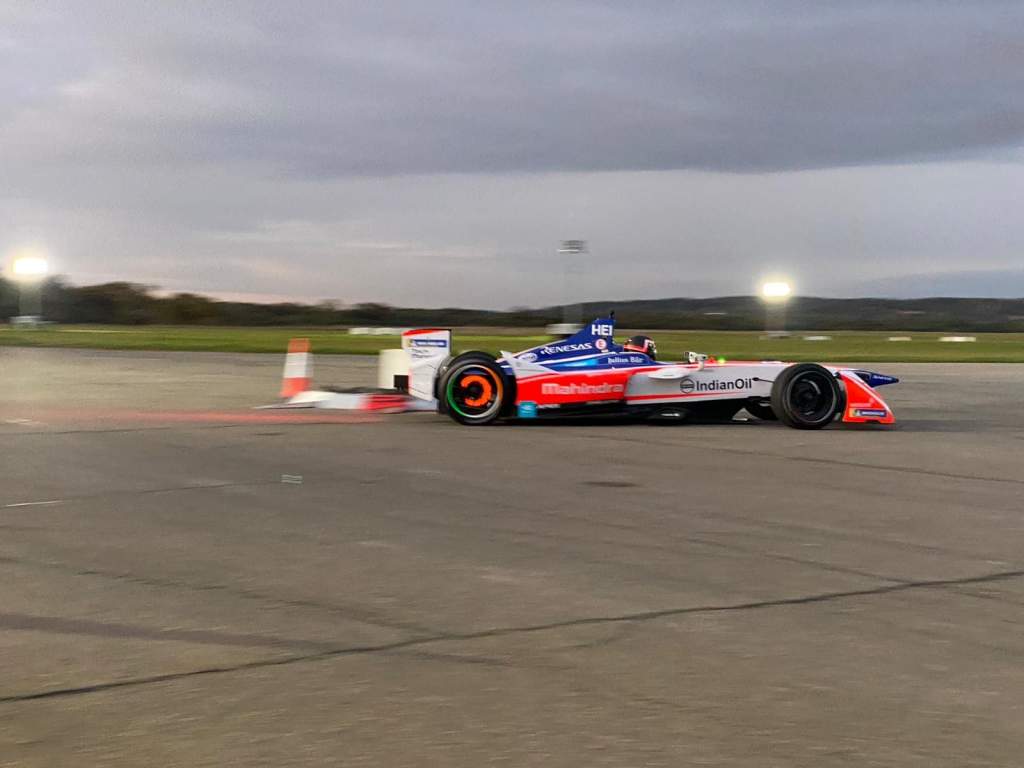 Then there is Dilbagh Gill who finally got a proper run in one of his Mahindra Gen1 cars at Abingdon airfield in 2020. It came after an impromptu "effort" in his own words at Calafat a few years before.
"Bruno Senna pushed me to do it at Calafat and it was fun," Gill told The Race.
"But I resolved to do something properly in the UK last year and it probably stands as the slowest ever lap of Abingdon airfield ever!"
As you can see, the list of surprising Formula E testers is very, very long.
But here's our pick of the five standout star oddities:
Heinz-Harald Frentzen
Donington 2014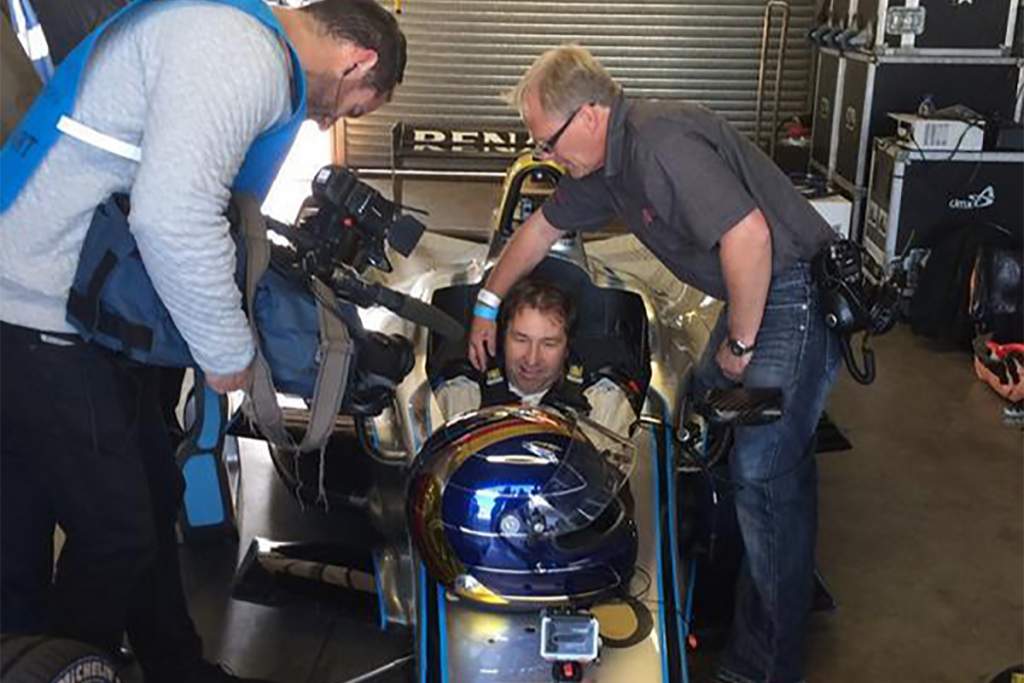 Frentzen occasionally drove a hearse when helping at the family undertaking business in Monchengladbach in 2014 but in August of that year he took the wheel of the new Formula E Gen1 racer instead at Donington Park.
The run was organised for a CNN TV feature to be syndicated around the globe and took place just after the last official test before the Beijing opener just three weeks later.
Donning his familiar navy blue stripped helmet that he had worn since his junior single-seater days Frentzen conducted several laps.
The occasion featured a neat coincidence in that one of the people running the test was Arthur Gover, who 24 years previously had helped build Frentzen's Vortex run Lola T90/50 F3000 that raced at Donington in 1990.
The 1997 San Marino Grand Prix winner completed over 14 laps of the short circuit, completed a voiceover of a lap with CNN and then disappeared.
Esteban Ocon
Pau 2015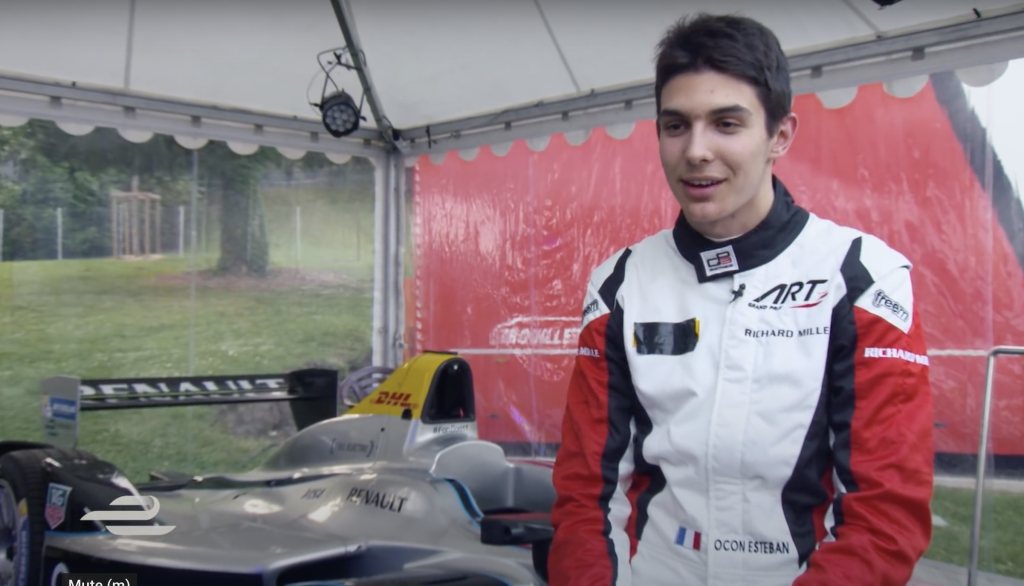 New F1 winner Esteban Ocon made a one-off cameo appearance in a Formula E car at the Pau Grand Prix meeting in May 2015.
Formula E had two of the Spark SR_01 Renault cars that were being used to establish the championship available that weekend and Ocon – reigning champion in the headlining European F3 series and on the way to following it up with a GP3 title too – was entrusted with putting on demo shows for the curious Pau crowd at its traditional Pentecost weekend event.
GT racer Mike Parisy was also on FE duty that day and the cars completed several demos runs, with Ocon expressing his surprise at its performance.
"It was fantastic to drive a new generation car in one of my favourite tracks," said Ocon after completing his run.
"I've been really following Formula E and I think it has been making amazing races with overtaking every lap."
Ocon also gave a vague recognition to the FanBoost innovation that Formula E had pioneered, saying: "Also the thing on Twitter, the FanBoost, it is exciting to watch a race."
Alex Palou
Calafat 2016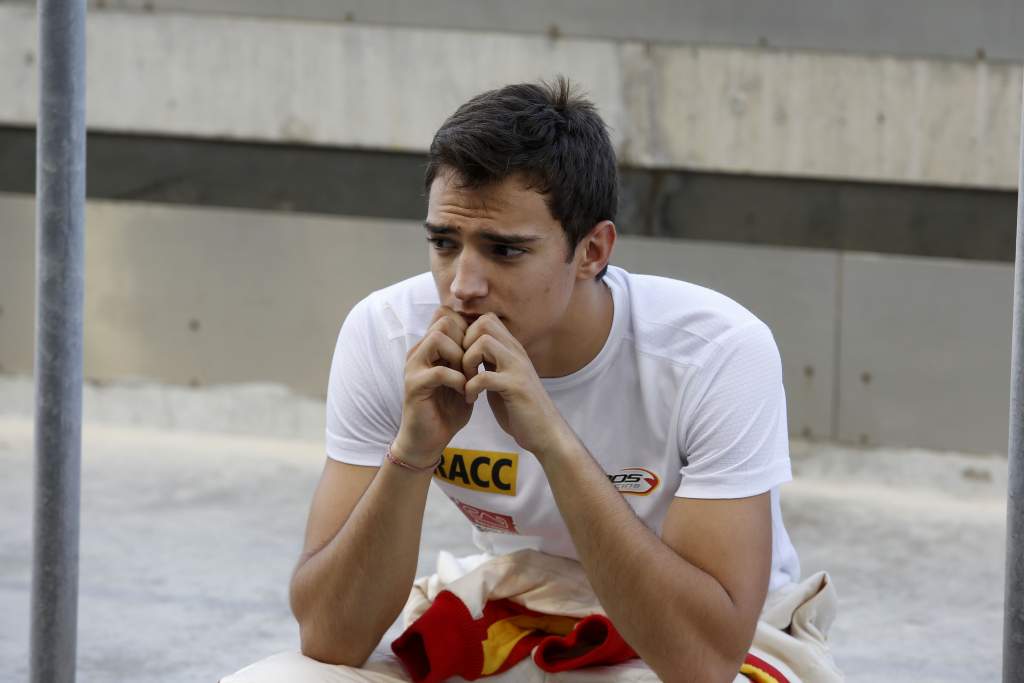 IndyCar title favourite and new international single-seater racing sensation Alex Palou's career might have taken a very different turn had he become genuinely in the frame to replace Senna in the Mahindra Formula E team in 2016.
Instead, he went off to Japan and made it a different way, but Mahindra team boss Gill clearly recalls the late Adrian Campos telling him that Palou could be "the next Alonso".
Palou took part in half a day of running at the Calafat test track in eastern Spain and joined a long list of drivers that year who were evaluated by Gill.
These included Giedo van der Garde, Giorgio Pantano and former IndyCar runner Jack Hawksworth.
"We tried a few drivers and Alex was one that summer," Gill told The Race.
"He was Barcelona based at the time, so he actually did a couple of tests and was quite useful.
"It was too early for him in terms of a drive, and he had to go and get experience which he did in Japan.
"We are still in touch, and it is good to see him doing so well in IndyCar at the moment."
Robert Kubica
Donington 2017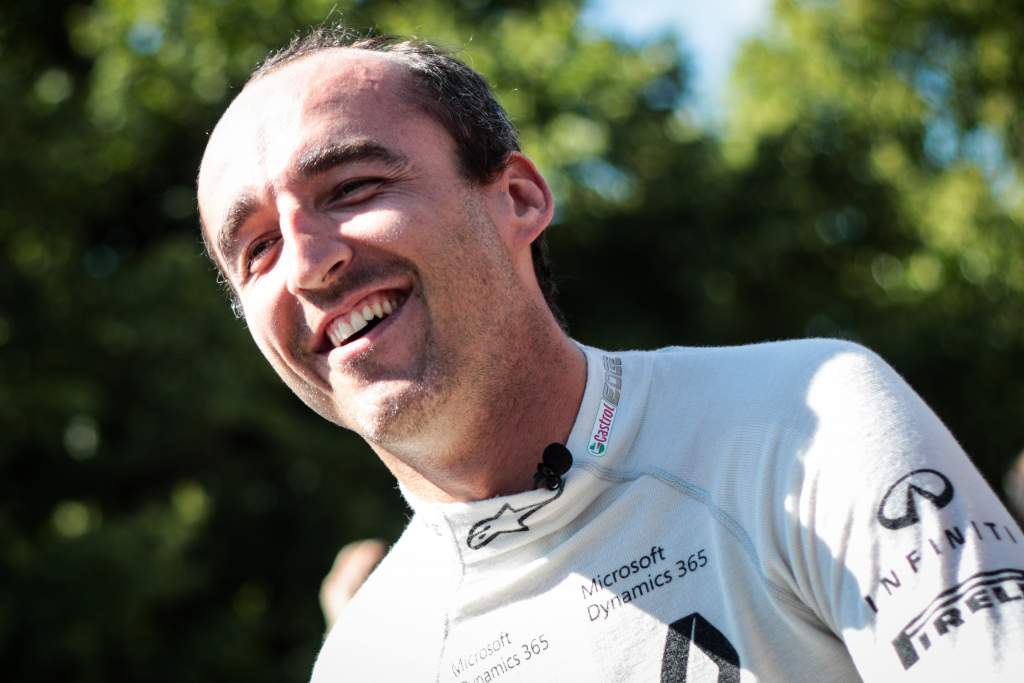 Kubica had driven a GP3 car to test his sharpness and general dexterity in single-seaters after his career compromising rally crash in 2011.
He was curious to see how a heavier single-seater might test him as he built towards his attempt to return to F1, so under great secrecy in May 2017 he got a Formula E run at Donington Park.
The test took place in the early evening to ensure maximum confidentiality and Kubica completed three sets of 20-minute runs between charging of the Formula E test and show car.
A specially adapted steering wheel was used but word got back that he was genuinely quick and even completed a quick spin when he started to push in the last session.
Kubica elected not to pursue a potential offer to replace Lopez at the DS Virgin team when Lopez had a clashing commitment with his Toyota role at the World Endurance Championship's 6 Hours of Nurburgring.
Instead, Lynn made the most of that chance and claimed a sensational pole position at the inaugural New York City E-Prix.
Kubica of course went on to make an astonishing return to F1 with Williams and more recently with Alfa Romeo while also forging a career in LMP2 racing for the WRT squad in the European Le Mans Series and at Le Mans.
Emanuele Pirro
Imola 2018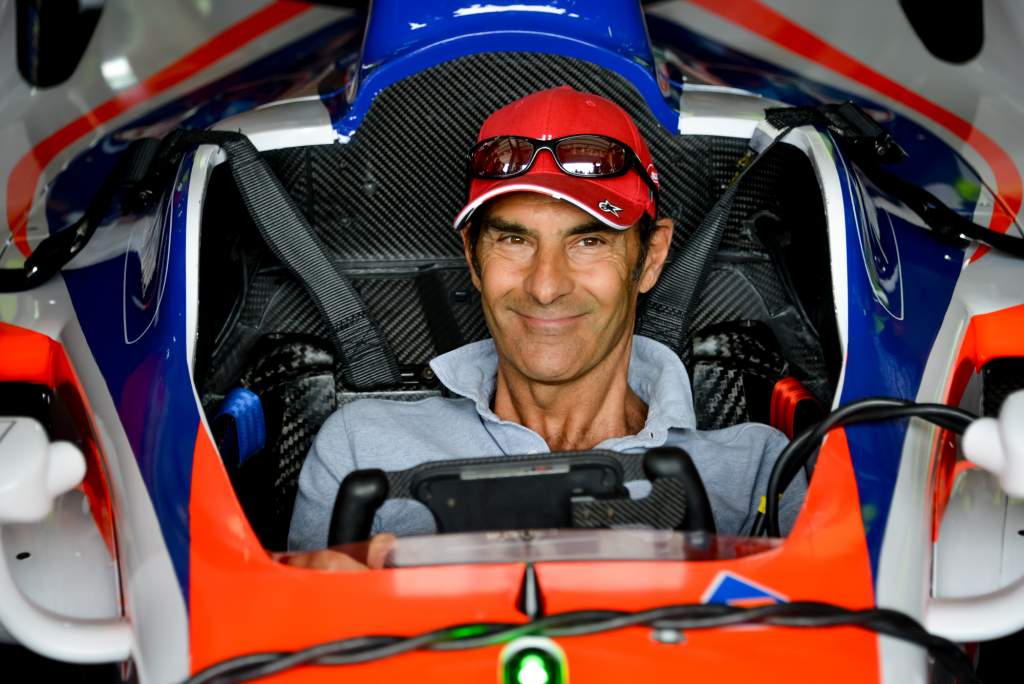 Pirro images courtesy of Marta Rovatti Studihrad
Pirro's impromptu try-out in a Mahindra Gen1 car at Imola in 2018 is one of the more random and bizarre moments in Formula E history.
The four time Le Mans winner was at Imola to drive a variety of F1 cars and other historic racers as part of the popular Minardi Day which has been run at the track since 2015.
Mahindra also happened to be at the day just after being in town to collect the Lorenzo Bandini award.
Gill collected the award, the first to be granted to a team, and Nick Heidfeld was also present to collect his own award from the Italian Senate.
But Heidfeld couldn't be present at Imola and when the car was invited to do a demonstration it was Pirro who expressed his interest.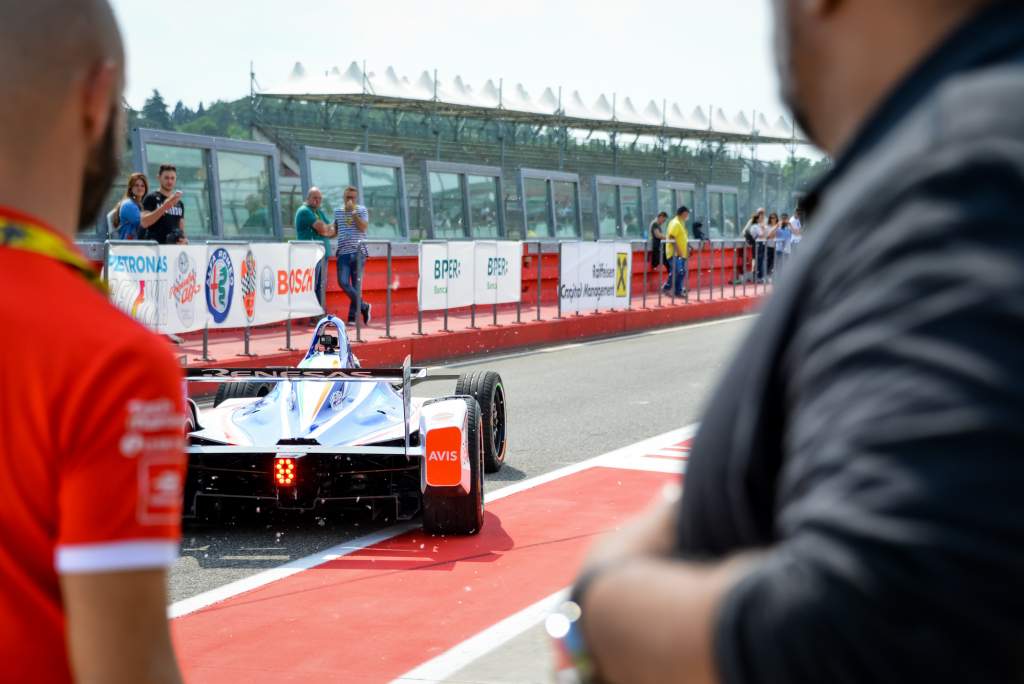 The Roman had been curious about all-electric technology having spent time with Mahindra control systems chief Angus Lyon when the pair worked together with Drayson Racing at Le Mans in 2010 running the Lola LMP1 car that was subsequently modified into an all-electric specimen.
"Emanuele was really curious to see and feel how a Formula E car drove, so I allowed him to have a three-laps run at Imola that time," recalls Gill.
"He actually stayed out two laps longer than he was so supposed to because he was enjoying the experience so much and he looked genuinely excited by the car."