Confirmation from Formula E last week that the new Gen3 model will make a public debut in Monaco on April 28 means we know when the world will see the much-heralded car in the flesh.
Key stakeholders in Formula E, including all drivers, got their first look at the angular design at Valencia last November when, in great secrecy, the soon to be officially named and designated car was presented to curious eyes.
Since that time, it has undergone more testing in southern Europe, but it hasn't all been plain sailing.
Some planned and some not so planned modifications are said to have been made to the package in readiness for the spec hardware being delivered to manufacturers for the end of April and early May.
Benoit Treluyer, the project's official test driver, told The Race last December that the car was "powerful, light, very agile and I have the same sensation as I would say when I was in Formula Nippon [now Super Formula] or F3".
That certainly whets the appetite and with the kWs now equating to approximately 470bhp the car will probably sit somewhere between F3 and F2 pace. But being raced on tracks such as Diriyah and Rome it should provide a much more spectacular and dextrous type of racing from 2023 onwards.
There are a variety of key milestones to be hit ahead of the first competitive outing for the car yet, though.
Here, The Race picks five of the most crucial as Formula E gets ready for a third technical metamorphosis.
Timeframe pressures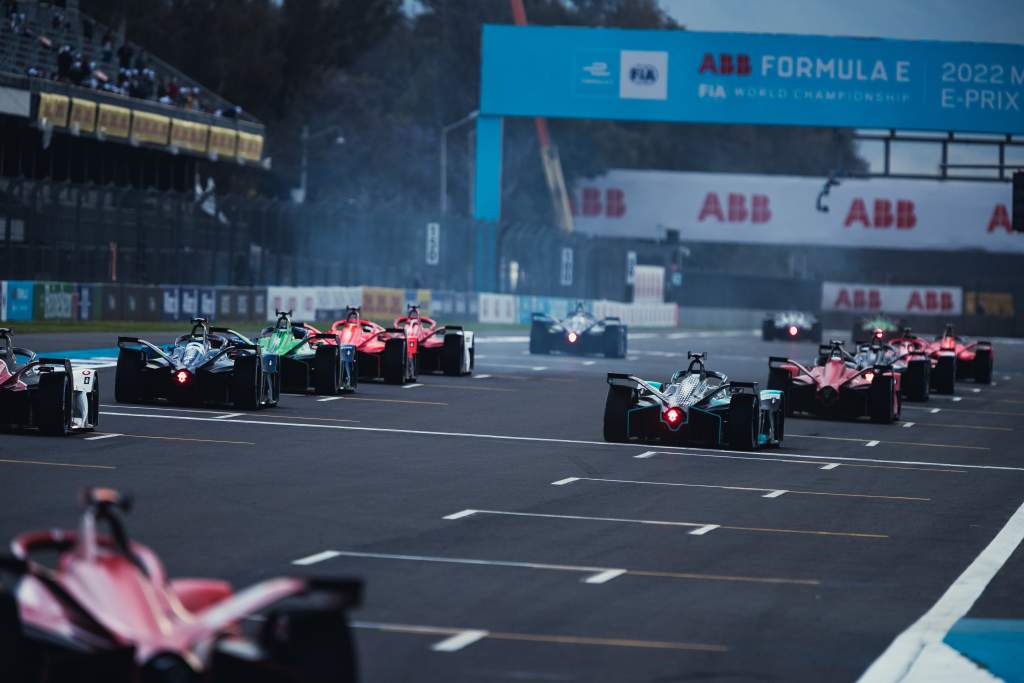 The Gen3 project, technically and sportingly, is a sizeable jump on the transition between Gen1 and Gen2 in 2017.
On that occasion two group manufacturer tests were held nine months before the first race. Yet Gen3 is already well behind those milestones, although it remains to be seen if the new season will start in the final weeks of 2022 or within 2023.
Are teams and manufacturers worried? Yes and no. There is concern about aspects of supply chains that spec car provider Spark Racing Technology is working to, so that sufficient components are sourced in time for production supplies later this spring.
The teams will start receiving parts next month, but the bulk of the hardware will come in early May.
A tentative plan for a group test in mid-June is still yet to be absolutely confirmed but with few breaks in the present race calendar manufacturers are already getting twitchy on the scheduling of pre-homologation testing.
The Gen2 cars had a brace of group tests at Monteblanco and Calafat in Spain between March and April 2018. This time around there is a much more compressed test window.
Coinciding with a much busier race schedule and the sizeable technical jump means that the pressure is massively on the manufacturers to get their cars tested and homologated while in the midst of a bottom-heavy 2022 calendar across races that span Vancouver to Seoul and Jakarta to London this summer.
Teams will be stretched to their absolute limit with most manufacturers employing extra resources of some description throughout the summer. The intensity of the race/test/race/test demands could have consequences not only for next season but also indirectly the present campaign in terms of how teams will manage the juggling.
The condensed timeframe should be just about manageable for the manufacturers, but it leaves very little margin for potential issues, and if there is one thing that is certain with entire new rules sets, it's that at the very least some teething problems will rear up.
One senior technical figure from a manufacturer currently in the midst of the Gen2 racing and Gen3 test readying whirlwind told The Race this week that it will be "more traditional race car elements" that could "scupper manufacturers".
"You have to obviously commit and manufacture components like driveshafts and get those done and committed to before you go testing," he said.
"So, you have to commit to all the driveshafts that you want for you and your customer team and then if you have a problem in testing you have to respond, but you have already made your production quantities.
"You have to hope you haven't got it wrong through your sign-off procedures prior to the actual track testing, so I can see that will give lots of people concern.
"If there isn't a group test in June [which was originally planned] then it will be a real concern for us. Because then if there are problems, we won't have much time to fix them at all prior to homologation."
It will be items such as driveshafts that are the likely disruptors to teams with the new demands of Gen3.
Coding and software optimisation can change overnight in the simulator. This is because in simulation models the regen splits, curves, ramp ups and ramp downs are all in software changes and don't stop the teams actually running the car.
Aesthetics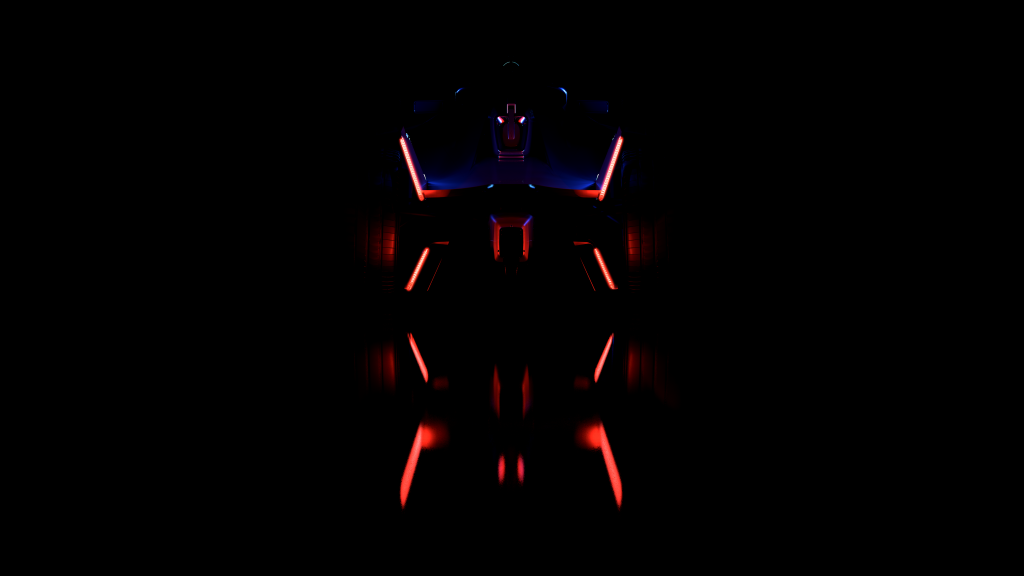 If Oscar Wilde had been born in the 20th century instead of the 19th his basic principles of aesthetics, that 'art is life', 'art must be moral/ethical' and 'similar to life' might be taken to mean that something creative should have relevance to everyday practical use, in an automotive sense – on the road.
However, the Gen3 car will look like nothing you will see on the road, nor elsewhere on the track for that matter, which is precisely the point.
While this has proved wholly positive in the Gen2 era, when the strange but beguiling cross of single-seater and sports prototype-look intrigued, the first reports of drivers' reactions to the Gen3 have been less positive.
The likelihood is that the return to an open-wheel look and a deliberately wedgy style will be one for an acquired taste.
Quite why the FIA and Formula E have chosen to return to an exposed open-wheeled look remains something of a mystery, although it is likely to be tied into the notion of making the cars slightly less robust at the front and not as liable to drivers employing 'tactical contact' antics, methods of which have spoiled several races in the Gen2 era.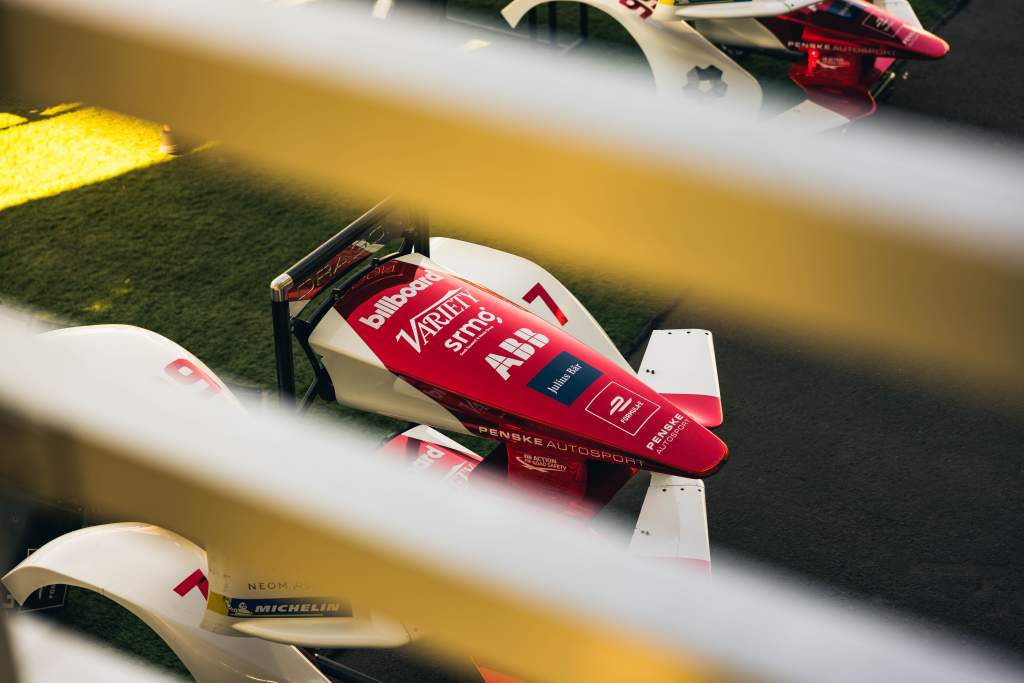 Open wheels are of course draggier than enclosed wheels, so it will be interesting to get the full rationale on this new/old/new direction when the car is launched in Monaco next month.
While not entirely critical, the looks of the car will inform Formula E's attraction in the coming seasons. Should it not prove so there is the stop-off period of the second homologation window when a likely evolution of the look will be administered for the 2024/25 campaign.
Ultimately though, if the car is as quick as Treluyer alluded to with The Race at the end of 2021, and it delivers exciting action, then the aesthetics of the beast will slip very quickly down the agenda as familiarity blends opinions into a positive consensus.
New rubber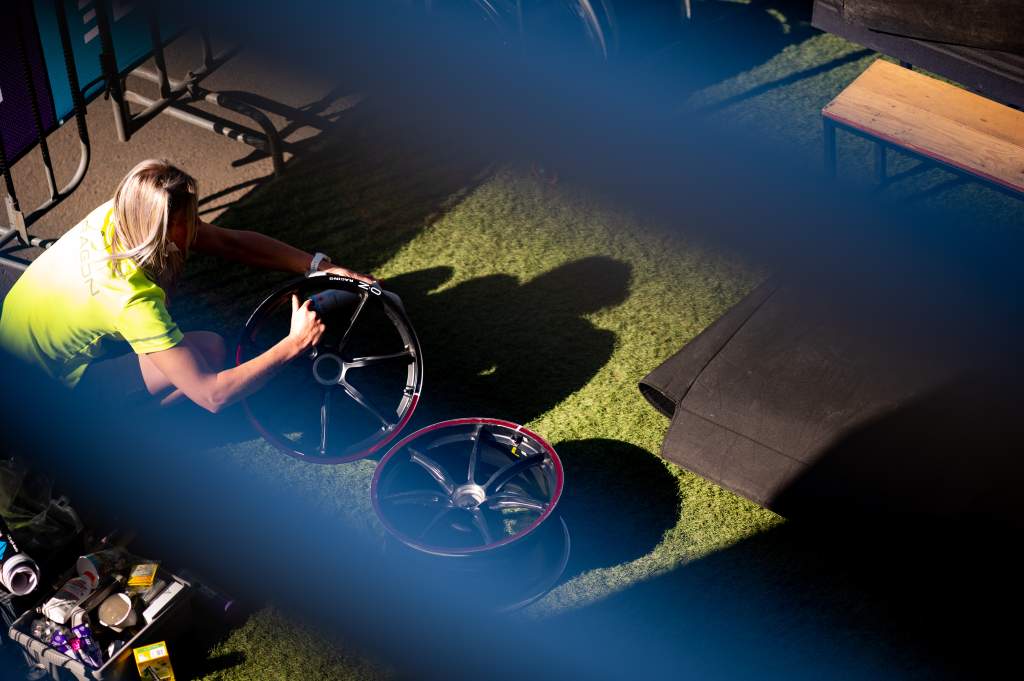 Although the technical parameters of the Gen3 car, such as extra power, lightness of the package, no rear brakes, front MGU and smaller overall dimensions will grab the headlines, perhaps the biggest change are the four fat black blobs at each corner of the car.
To the surprise of many, Hankook won the tender from Michelin to be the sole tyre supplier in 2020 and there has been a shroud of mystery regarding the products ever since.
Word from manufacturers late last year was that data was minimal and generally meaningless for any use for simulation purposes.
How the Korean rubber goes off with use, where it drops off with temperature, its operating window in terms of wear and grip can really only be completely known with the car from track testing.
The six manufacturers will have designed their rear suspension and front suspension not being fully and wholly aware of the tyre data. Should they have used the type of data they were given and trusted it then they could be compromised because the simulator work could have sent them down competitive cul-de-sacs.
Understanding the new Hankook tyres and sweeping through the tyre data will become absolutely critical when the cars are actually running. Getting the data, so teams can improve their models and the understanding of them, will key.
The original tyre model information has been updated after tests at Monteblanco and Calafat in Spain. That's believed to have helped to correct the model that manufacturers will now use.
The enhanced regen with the new for Gen3 front MGU is distinctly different to what has gone before in Formula E.
That opens up a whole new host of strategy for the engineers to tuck in to. It won't so much be all about putting down the increased power, but more how energy can be recovered and how to deploy the recovery strategy, which in turn will affect car balance and handling.
Perfecting this, varying the performance around corners, and developing models that give adjustability will be significant.
Get it wrong and there will be a huge squandering of car performance to deal with. But being able to adjust it correctly for different tracks means a potentially really powerful tool with which to gain a key performance advantage.
Soft cells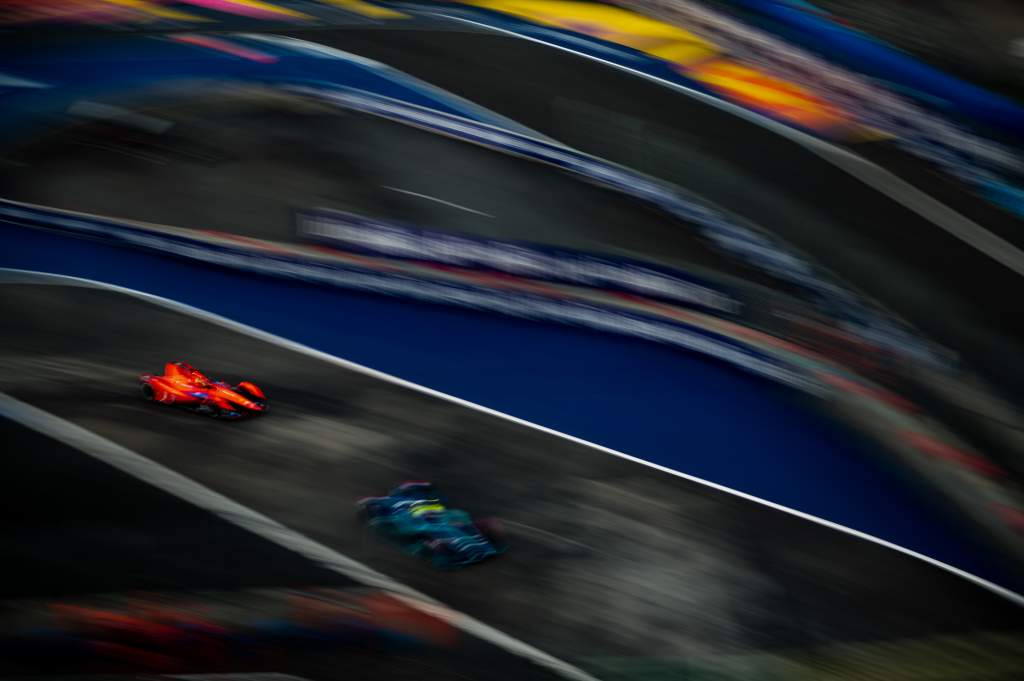 While Williams Advanced Engineering said hello and then waved goodbye in Gen1, it is back for Gen3 with the most cutting-edge energy storage system ever seen in motorsport.
But cutting-edge can also embrace risk, and without a doubt there is potential jeopardy in getting the balance right for Formula E with an ambitious step up in power – 100kW and now front and rear powertrains.
With the new front powertrain adding 250kW to the 350kW at the rear, there will be a doubling of regenerative energy to a total of 600kW in Gen3.
The thermal model for the battery is a crucial aspect of the Gen3 package. So, if Williams Advanced Engineering has got all its test equipment right and cooling procedures spot on then it should be relative plain sailing.
If it's outside any of those windows then it will cause concern as the battery is really going to be leaned on in Gen3 like never before.
The fast-charging aspect of racing in Gen3 risks destroying cells quickly as it's such a significant step for the battery.
As ingenious a package it is, and it will no doubt be just as much of a success as the Gen1 WAE-flavoured package, which also used 'pouched cells', stressing the battery is absolutely inevitable in competitive terms.
The duty cycle is quite extreme now, which again evidences the exceptional engineering from WAE and the foresight of the rulemakers and the technical road map of the world championship.
Yet the risks are increased, especially when you take into account that the teams will be massively pushing the envelope and subsequently the battery to its limits.
So, assume the brace position for inevitable team moaning when some batteries are cooked. It happened in Gen1, Gen2 and it will happen again in the third iteration of Formula E.
Just as it did in turbo Formula 1 days, when teams and manufacturers pumped turbos full of Toluene and other exotic brews in an effort to extract every last drop of performance, performance is pushed ever further. The times may change but the motivations for success do not.
Additionally, there will be a massive amount of software potential with the new cars too, because opening up the regen on the front axle, and how that is deployed for car balance, car control and efficiency is going to be both massively important and subtly challenging for the engineers.
Supply chain issues?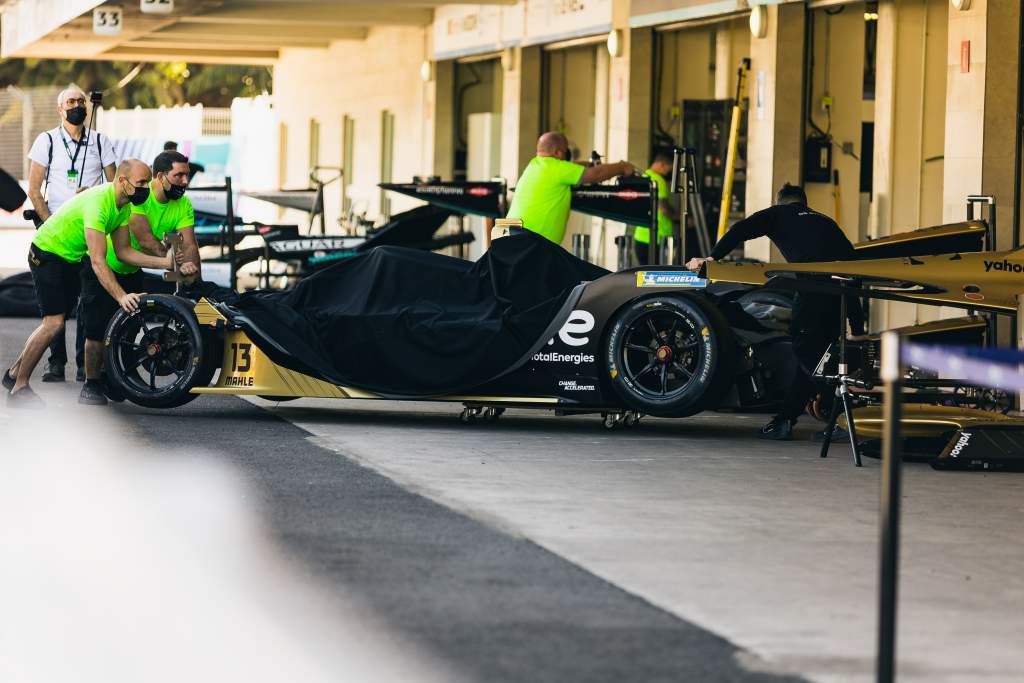 There is no evidence for any issues being suffered by key providers of the Gen3 package as it stands so far. But for spare parts in particular there could be difficulties down the line in sourcing some items this summer.
Several teams, specifically Nissan e.dams, suffered from this in 2021 when getting their last Gen2 car packages sorted and ready. With global events now including the grotesque conflict in Ukraine, some material supply chains are going to be affected and costs are expanding hugely.
The most concerning of these is the supply of aluminium, which a lot of racing cars have used from Russian performance suppliers in the past.
Spark Racing Technology and Dallara will have to deliver all of the spares that teams require, including several show cars for the planned start of the 2022/23 season which Formula E COO, Alberto Longo, told The Race recently is targeted for December this year.
That is now less than nine months down the road and while there are some beneficial factors, such as no third chassis for teams next season, a planned revamp of the freight, with the need to send multiple sets of large portions of team equipment by sea, is another challenging objective for both organiser and competitor.