Alexander Sims conducted his first miles with his new Formula E team Mahindra yesterday and declared himself happy with what he described as "a constructive start" to the relationship.
Sims completed a filming day in the new Mahindra M7Electro at the Abingdon Airfield military base in the UK. The new Mahindra challenger features a powertrain designed and supplied by the team's new technology partner – ZF Group.
The brief run, which was limited to a maximum of 50 kilometres as per the official testing regulations, took place in hot and sunny conditions and followed a lengthier test at Varano earlier this month.
Sims signed for Mahindra earlier this year and was announced last month, but he didn't officially start at the team until September 14.
Sims described Tuesday's running to The Race as "a nice and constructive first day with my new team."
"They were friendly and professional, all the things you hear about and expect and it was good to get off to a constructive start," he added.
"I've done a couple of days in the simulator already getting to know the Mahindra systems and the little nuances that are different between teams.
"It's obviously too early to say anything about the outright performance of the Mahindra M7Electro but certainly even just the little mileage we did today showed it is working as expected.
"Now I'm just looking forward to getting in to more in-depth performance tests with more running and for me a broader understanding how everything works."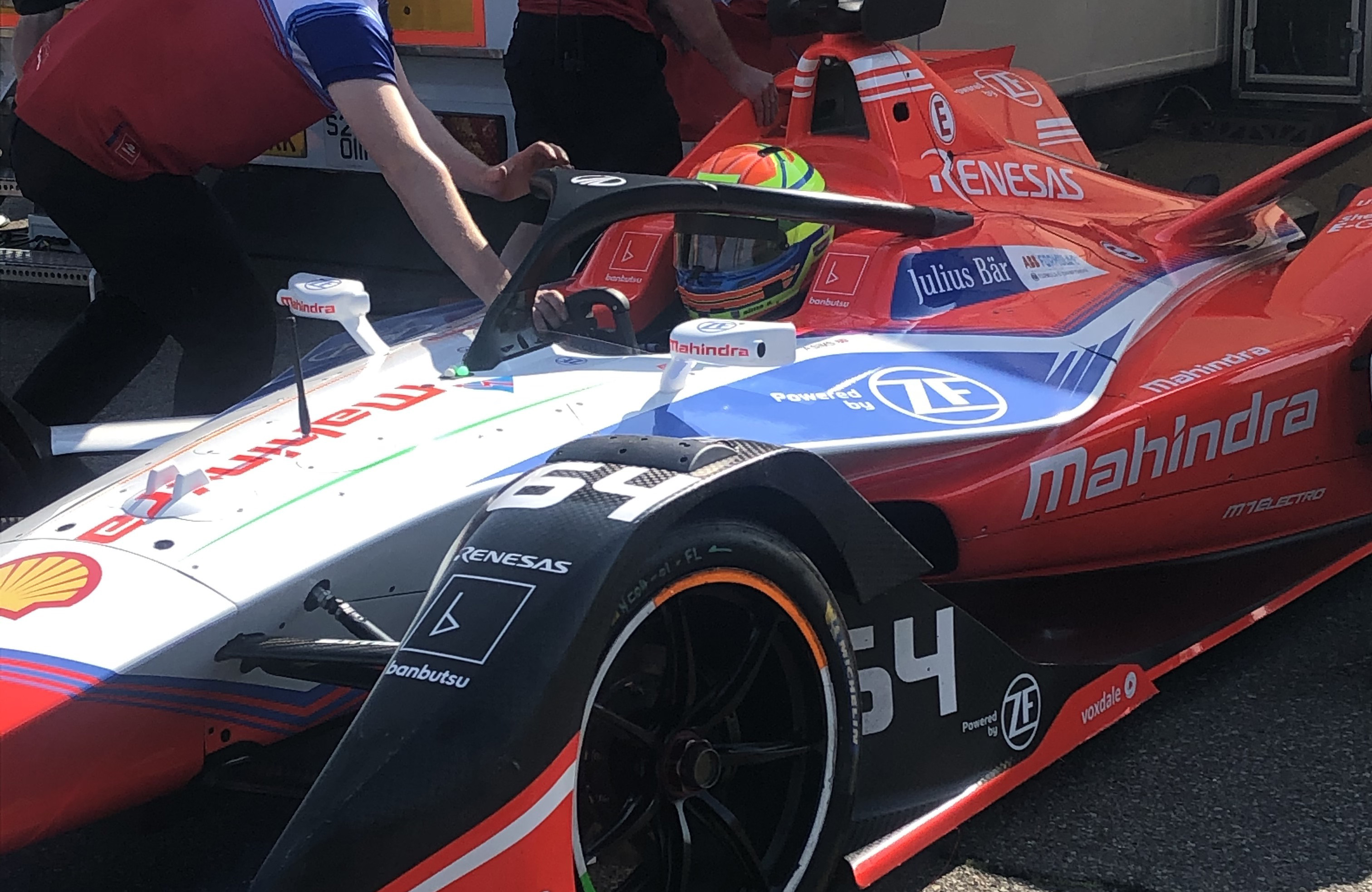 Sims is expected to continue further testing of the Mahindra M7Electro development car next month after he has returned from competing in the Nurburgring 24 Hours for the Rowe team, where he will share a BMW M6 with Nick Yelloly, Nicky Catsburg and Philipp Eng.
Sims is, as yet, the only driver announced by Mahindra for next year's first world championship Formula E season.
His team-mate is expected to be revealed in the coming weeks but Mahindra has already confirmed that Jerome d'Ambrosio will not continue into a third season with the team.
The Belgian was joined by Alex Lynn in the final six races of last season where Lynn enjoyed a largely successful debut, scoring 16 points. This was just three shy of d'Ambrosio's full season tally.
Mahindra is expected to carry on its testing programme shortly after completing its official crash test in Italy recently.
The team will complete its homologation procedures for the first slot in which it will confirm it is using its new package from the start of the new season, which is scheduled to get under way at Santiago in Chile on January 16.
The team recently confirmed several new appointments, including former Mercedes HPP engineer Josef Holden and Sims' previous performance engineer at BMW, Andrea Ackroyd.