The Andretti team has completed the first phase of a rapid restructure after putting into place a significant piece into its post-BMW Formula E programme for 2022.
The team, which will now be known as Avalanche Andretti Formula E Team, in deference to leading blockchain company Avalanche, was left exposed last year after BMW announced its decision to withdraw from the new world championship.
Andretti had ceded its commercial rights when it entered into a partnership with BMW between 2018 and 2021, with BMW controlling the acquisition and management of commercial partners and governing the budget for the operation.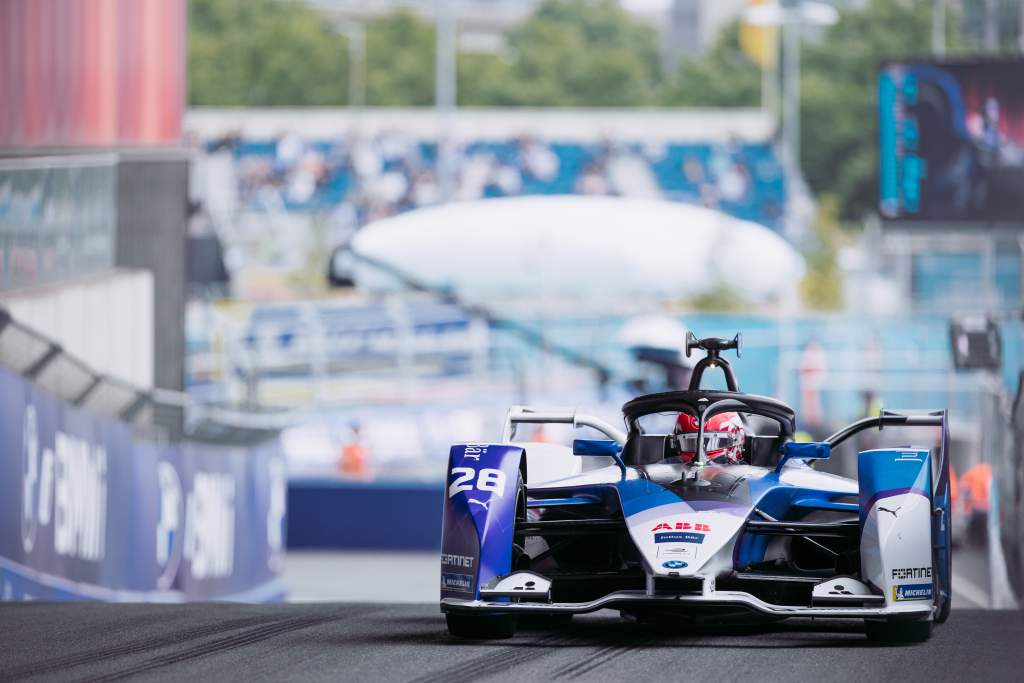 Andretti's sales and marketing team reacted quickly and Avalanche, which positions itself as "an open, programmable smart contracts platform for decentralized applications", gave notice of its deal with Andretti at the Lisbon Blockchain Week event in Portugal today.
The event was attended by senior members of the team including team principal Roger Griffiths and several senior members of the Andretti marketing team, and group commercial director Jim Wright. It also witnessed the unveiling of a new brand identity for the team and a mock-up of its 2022 livery.
The Race understands that the connection between Andretti and Avalanche initially came through time-winning IndyCar driver – and longterm collaborator – Bryan Herta.
Now Andretti will focus on adding more foundations to its new overall structure as it gets set for life beyond 2022 when it will either become a customer of an existing manufacturer or hook up with a new one in Gen3.
At present it looks very much like the former option is the most realistic as no new manufacturers are currently signed up to the new rules set.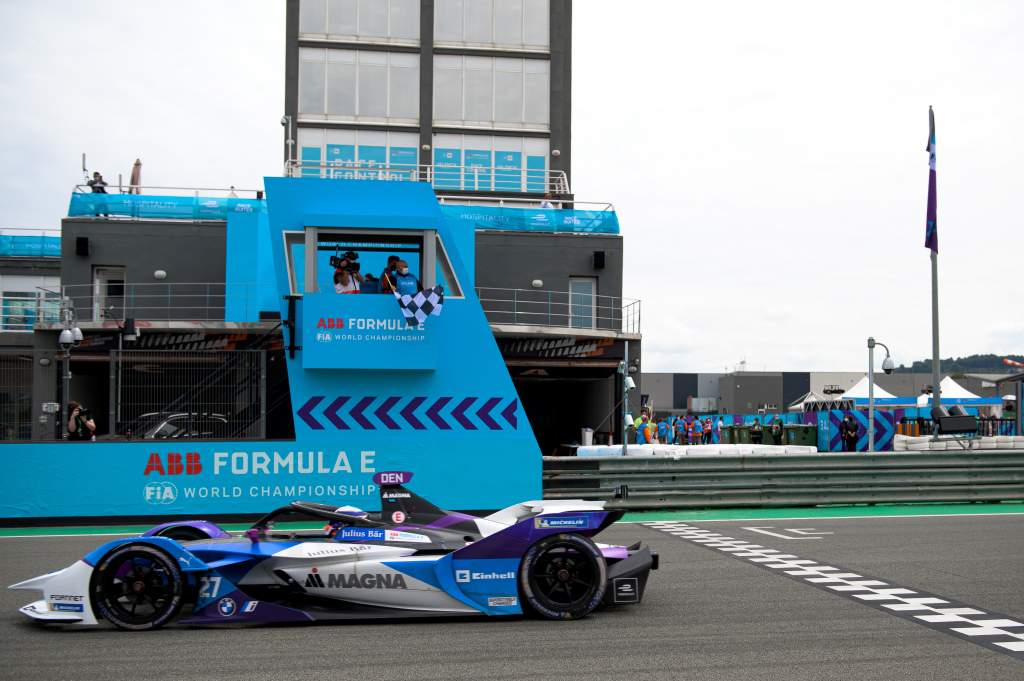 "From my perspective, it is what does the manufacturer arrangement look like for season nine [2023]," Avalanche Andretti team principal Roger Griffiths told The Race.
"That's the key one that I'm sort of focused on right now.
"Having got the funding in place for season eight [2022], it's now about the long-term future and where are we best aligned going forward in terms of the manufacturer that we'd like to work with."
The multi-year deal between Andretti and Avalanche will also see the team have access to the native token of Avalanche (AVAX) in addition to the traditional US Dollar payment, to finance the sponsorship.
Andretti has been an ever-present in Formula E, having entered for the first four seasons as its own entity with some technical assistance from BMW in the form of engineering support from 2016 onwards.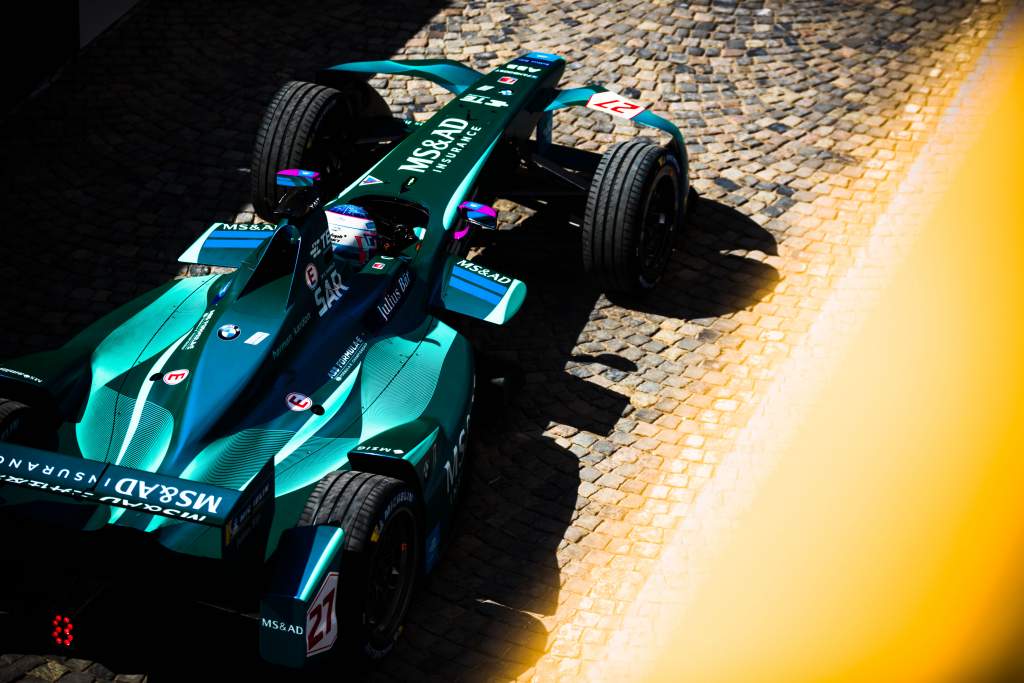 The team then became a full-on partnership with BMW and was entered as BMW i Andretti Motorsport from the 2018-19 season onwards. The team scored six race victories: three with Maximilian Guenther between 2019 and 2021, two with Jake Dennis in 2021, one with Alexander Sims in 2019. The first victory was clinched by Antonio Felix da Costa at the Diriyah E-Prix in November 2018.
Andretti was rocked when BMW made its decision to withdraw from Formula E as a manufacturer in December 2020. The reasons given for the decision were unusual.
The Bavarian OEM stated it had "exhausted the opportunities for this form of technology transfer in the competitive environment of Formula E", and that it was "shifting within the field of e-mobility".
Now the team has re-grouped and has invested further in its design office base in Banbury, UK and embarked on a recruitment drive in recent months to fill positions that were allocated to BMW employees.
One of the additions to its team is energy management and software engineer Albert Ruiz Garcia, who joined from the ROKiT Venturi team last month.
Avalanche Andretti will continue to use BMW's Munich-based driver-in-loop simulator throughout the 2022 season but is set to become self-sufficient in readiness for the 2023 season.
It was confirmed in July that Jake Dennis was to be retained for 2022 after an impressive rookie campaign netted him third place in the points standings, having included two wins in Valencia and London.
His team-mate is set to be announced next month just ahead of the traditional pre-season test at the Circuit Ricardo Tormo in Valencia. This team is understood to be sim-testing some drivers in the coming weeks with a view to replacing Nissan e.dams-bound Maximilian Guenther.
Commenting on the title partnership with Avalanche, Michael Andretti said he believed that Formula E was "an ideal category for blockchain and the work Avalanche has done to create a fast and sustainable solution makes it a perfect fit for us".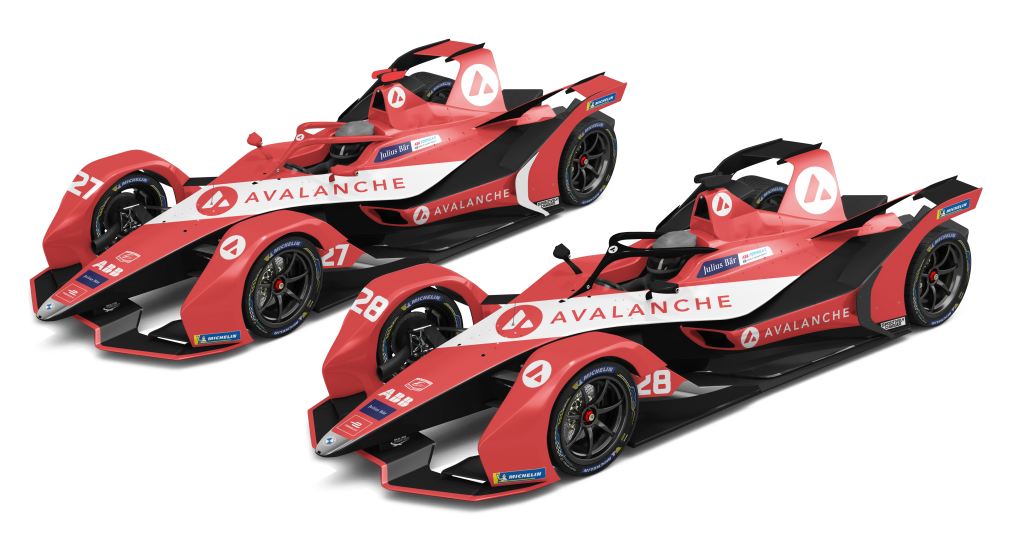 "Not only do we share in the goal of winning on the track, but we also share in the belief that blockchain technology can make a positive impact on the world of motorsport. This opens opportunities for new ways to engage with fans, and a chance to introduce state-of-the-art technology into various areas of the team. We're excited to see where this partnership will go."
Avalanche has developed a reputation as being the fastest smart contracts platform in the blockchain industry, 'as measured by time-to-finality.'
Since launching in September 2020, Avalanche has become a leader in decentralized finance and non-fungible tokens, with leaders such as Topps migrating their digital collectibles efforts to the platform.
"Andretti and Avalanche are all proving that you don't have to sacrifice high-powered performance when choosing to be eco-friendly," said John Wu, President of Ava Labs, parent company to Avalanche.
"We all have a responsibility to combat the climate crisis, and this partnership aligns pioneers leading the charge in their respective industries."