He's only just turned 25 years of age but Maximilian Guenther's career in Formula E is a complex one already.
Guenther's series history needs a bit of forensic understanding to ascertain where he sits within its talent ranking.
When he was good it was very, very good but when things weren't quite right he seemed to suffer a fair bit.
The good times and the bad times appear equally extreme, and like most drivers in Formula E he can sometimes be prone to rushing in.
Yet the facts indicate that really he has overdelivered somewhat.
When held up to the light his average points collation and his strike rate of winning races illuminates a clear talent.
Three E-Prix victories is a decent haul from three full seasons by anyone's estimation and the fact that Guenther has the same amount of victories as new champion Stoffel Vandoorne is the kind of statistic that can stop many dead in their tracks.
He now finds himself at a crossroads after the cessation of his brief period as a Nissan driver following a hugely frustrating season in a limited car that never allowed him or team-mate Sebastien Buemi the chance to shine.
There is probably one last partner available at the dance for 2023: McLaren. But with the complexity of the Alex Palou-Ganassi-McLaren legality sending a tremor right through to the Formula E paddock via Felix Rosenqvist's future, Guenther may have to hold his nerve until the autumn to know if he can continue in a race seat.
Here we look into Guenther's Formula E career, how he has an intriguing time/place co-efficient, and why if he gets a right time/right place scenario again he could actually still be a major force in Gen3.
Right time, wrong place – Dragon 2018/19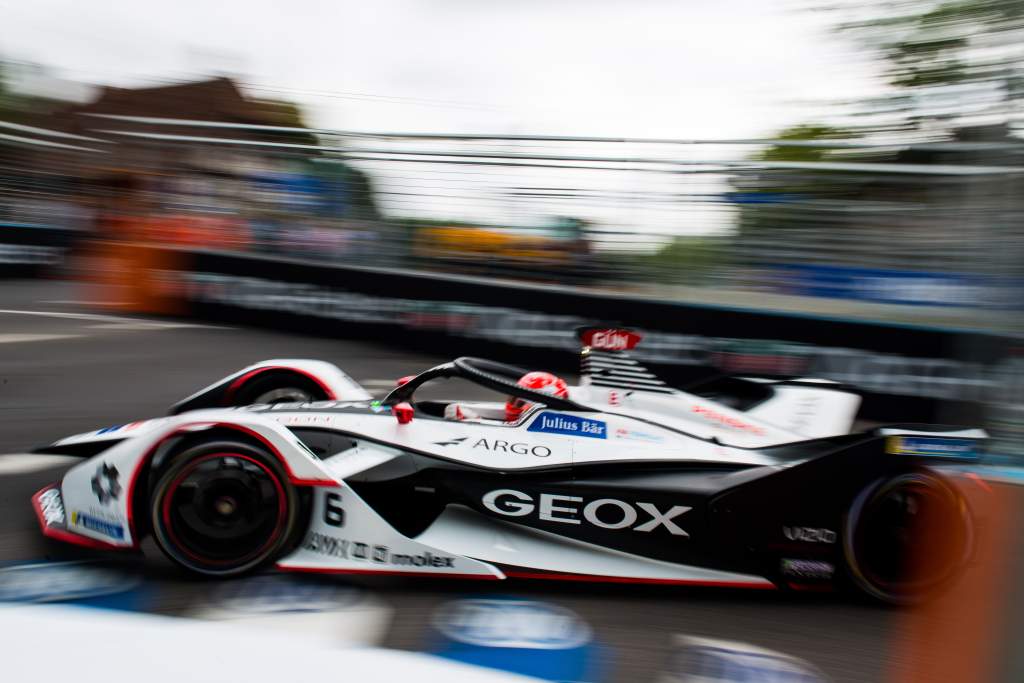 Guenther arrived in Formula E after a torrid one-off F2 season with a disjointed Arden outfit in which he finished 14th in the standings.
Yet when the rare chances of success presented themselves he took them, with a second place in Bahrain and a victory at Silverstone, albeit from favourable reversed-grid starting slots.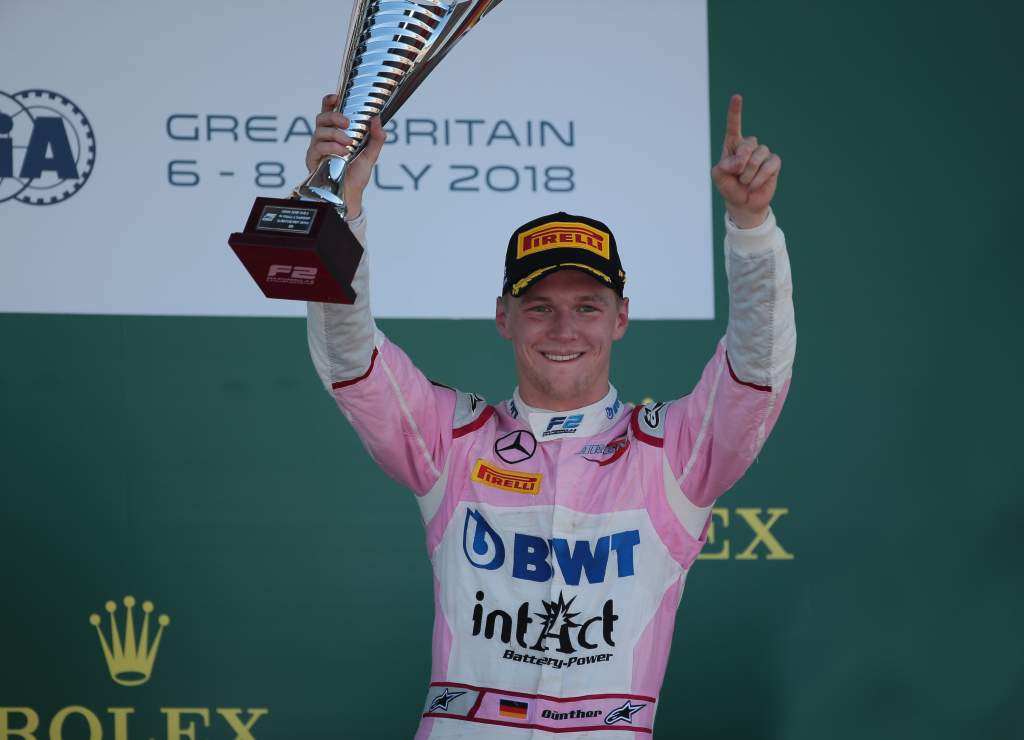 His Formula E contact was through a recommendation via the series' sporting director, Frederic Espinos, who in turn tipped off then Dragon team manager Nigel Beresford.
Guenther grabbed a testing opportunity at Dragon and starred at the rookie session at the start of 2018, setting the third-fastest time and being beaten only by Audi's Nico Mueller and Jaguar's Pietro Fittipaldi.
He signed a deal with Jay Penske later that year to be the test and reserve driver and then when Dilbagh Gill spirited away Jerome d'Ambrosio, Guenther was given a chance as Jose-Maria Lopez's Dragon team-mate for the first Gen2 season in 2018/19.
It started in the expected mixed fashion as Guenther was initially chasing the much more Formula E experienced Lopez.
By the third round in Santiago, Guenther was looking good and he outqualified the Argentinian but lost out in the race when his Penske EV-4 died.
When Felipe Nasr was drafted in for one of the weirdest mid-season three-race cameos Formula E has ever experienced, Guenther's confidence could easily have been knocked for six.
That it wasn't and that he fought back with some excellent performances, notably with a pair of fifth places in Paris and Bern, caught the eye of Roger Griffiths and Andretti as they scrambled to replace a DS Techeetah-bound Antonio Felix da Costa.
It was viewed as a gamble but just a few races into the next season it paid off massively.
Right time, right place – BMW i Andretti 2019/20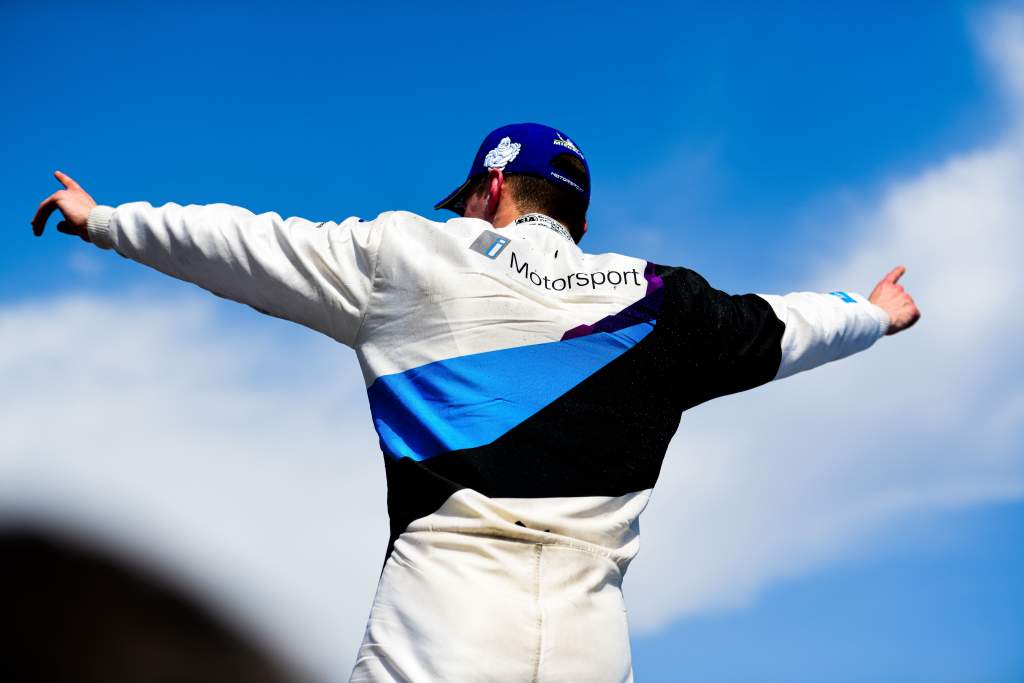 Guenther was a complete revelation in the early part of the 2019/20 season with Andretti's works BMW programme and executed some of his best FE races.
His textbook thermal management masterclass win at a broiling Santiago was the obvious standout, but so too his spirited duel with Jean-Eric Vergne in Marrakesh to snare a second place that put him slap bang into title fight contention and helped his team into a close runner-up position before the pandemic arrived.
Upon the season's resumption Guenther had an erratic 'Berlin Six' but it was one where he doubled his FE win tally with a polished victory in the third race.
His points tally that season earned him ninth in the standings and he beat more established team-mate Alexander Sims by 20 points.
Guenther appeared to be at the top of his game. Then came an awkward surprise called Jake Dennis.
Right place, wrong time – BMW i Andretti 2021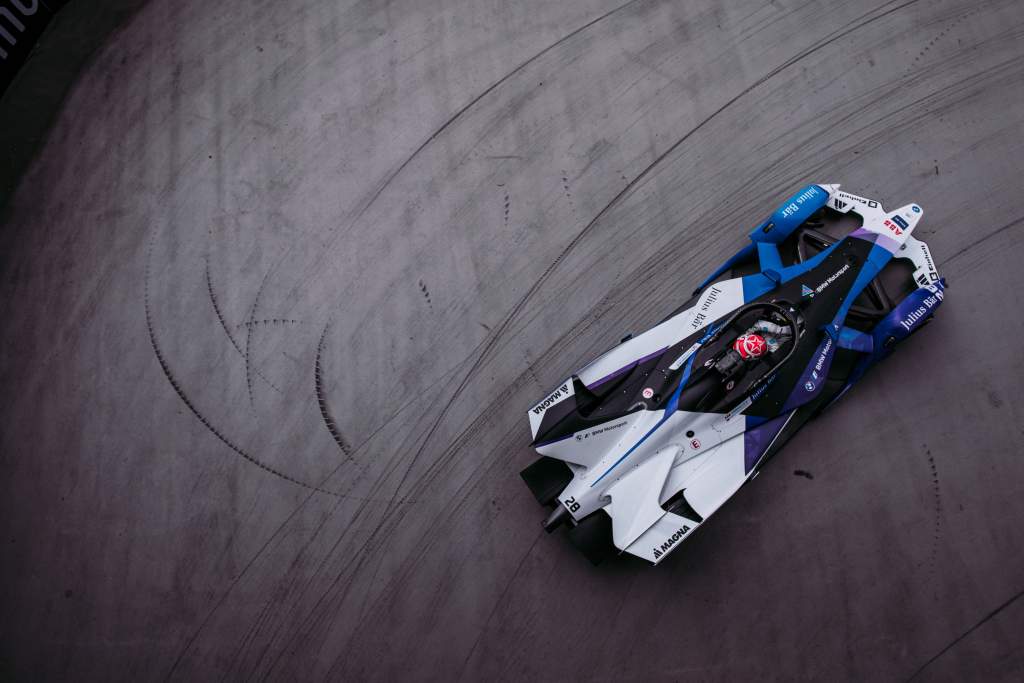 The fruit-machine-type scattiness of 2021 Formula E shouldn't have been too much of a worry for Guenther as he headed into his second season with BMW i Andretti.
After a strong 2019/20 campaign he should have been top dog in the team, especially with the shock signing of a way-off-radar rookie like Dennis as his new team-mate.
But Griffiths, Andretti and BMW had found a rare diamond in Dennis and the glimmer of it soon started to emerge from the rough-house style of 2021 Formula E racing.
When Dennis won from the front at Valencia many assumed it was essentially just the equivalent of a reversed grid-style victory, mined from the peculiarities of the qualifying system.
That was far from the case because Dennis by this stage of his introduction to Formula E was building into a special force.
This was driven home in London, just a few weeks on from Guenther's finely-tuned opportunistic New York win where he showed he was still sharp as a tack by mugging Nick Cassidy and Vergne so expertly.
By this stage his talks with Nissan e.dams were becoming advanced and it was clear that Dennis was now much more the favoured son at BMW/Andretti.
Guenther was therefore in the right place but at the wrong time now and he knew it. BMW had one season left, while Nissan had committed for Gen3 and a new adventure awaited where he could establish himself.
That script though was merely drafted and nowhere near finalised for submission. It didn't take long for Guenther to realise the enormity of his new reality at Nissan.
Wrong time, wrong place – Nissan 2022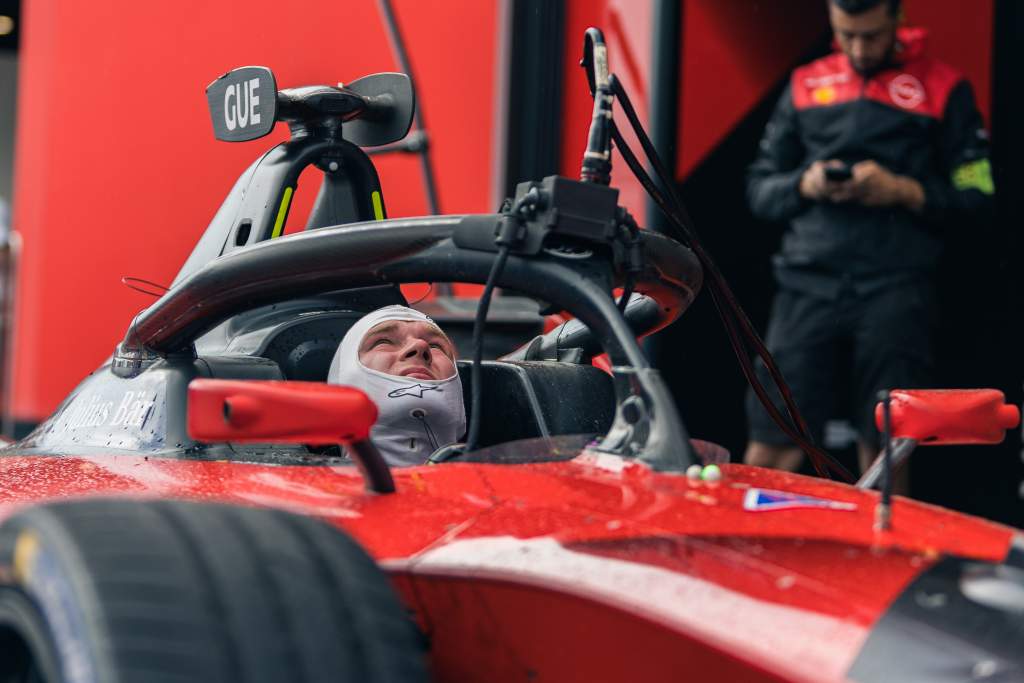 Guenther was well aware that a season of pain was coming in 2022 but would it be a flinching sting or longer lasting?
Everyone at Nissan knew it and had done for some time because its package was really a legacy of its ambitious and innovative technical solution that so fascinated us in 2019.
That was when, under the experienced technical eye of Vincent Gaillardot, it had designed the dual-MGU solution that was ultimately outlawed by the FIA.
Ask Sebastien Buemi about the episode even now and some rancour still exists about how that all ended.
In an unforgettable press conference in Bern in June 2019, just weeks before his death, a clearly frail but still wonderfully feisty Jean-Paul Driot described the outlawing of it.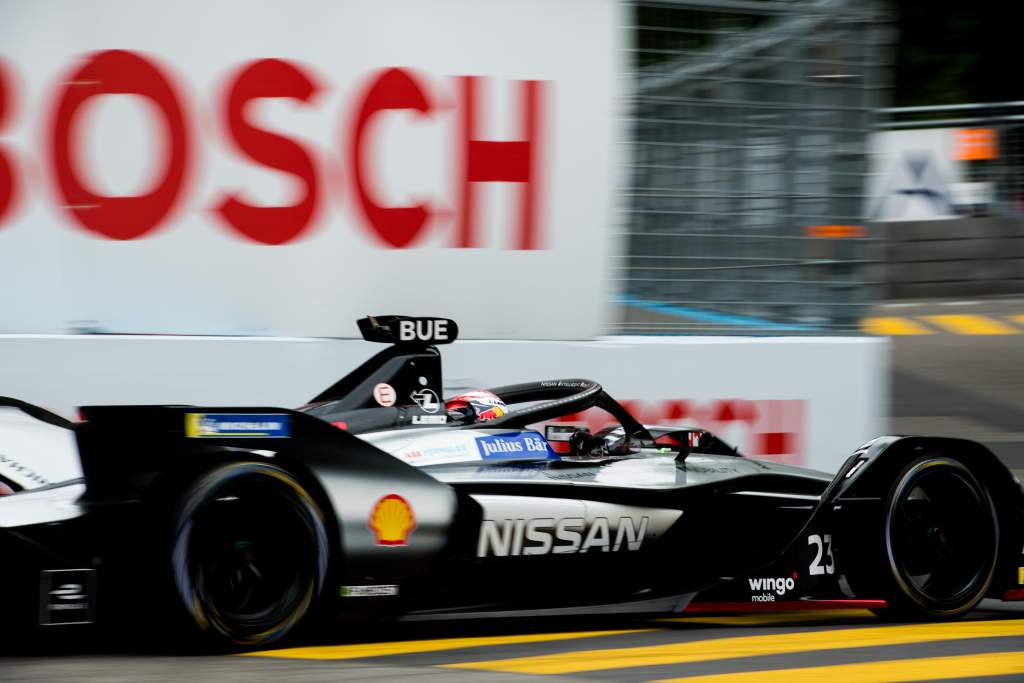 "We were surprised because it was homologated by them at the start of the season," he said.
"We have always followed the FIA. We have done everything with the FIA since the beginning, including this innovative solution. We have been homologated. We follow what the FIA wants and Nissan is there to be innovative so we will try to be so.
"We hope that we can confirm it was worth doing it by winning some races before the end of the championship."
Pleasingly Nissan did when Buemi took an emotional win in New York City just three weeks before Driot died.
Not that he knew it at the time, because he had his hands full being a Dragon driver, but Guenther would be affected by the knock-on of the rebuilding that Nissan would have to implement for the remaining Gen2 seasons.
It did a remarkable job in 2020 to claim a win with Oliver Rowland in Berlin but when the homologation road map changed to allow for cost cutting measures in 2020/21, Nissan was exposed.
It seemed to suffer more than most with post-pandemic supply chain issues and when the Nissan IM02 debuted in Monaco in May 2021 there was a sense that it might struggle.
Although no-one from the team has yet declared what the precise problem was, it is understood to have related to a part of the inverter that triggered oscillations and suppressed straightline speed.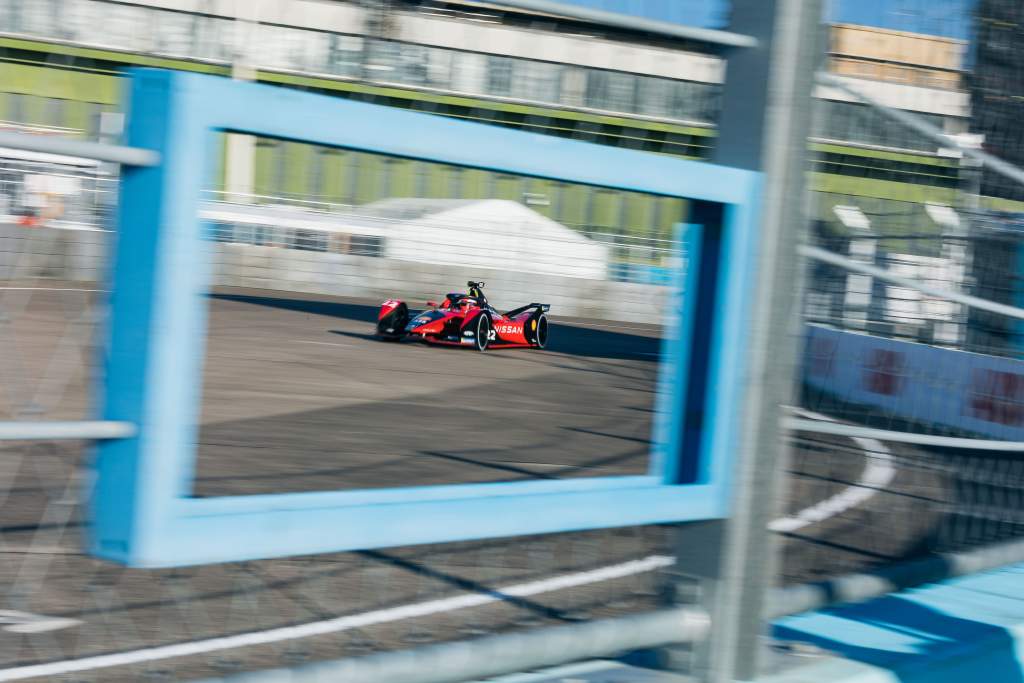 The Race understands that this produced a deficit of around 0.3s in qualifying trim and between 0.5-0.8s per lap in race set-up depending upon circuit configuration.
Clearly this was unworkable, especially for the level the team was used to: winning races and challenging for championships.
For Guenther it was a rude awakening but despite a propensity for still getting involved in occasional battles he didn't really need to, his performances were still strong.
He matched Buemi in qualifying and when able to he delivered some points. But in reality the deficit was the technical issues were so catastrophic that any notion of even beating Mahindra for eighth in the championship just wasn't on.
The future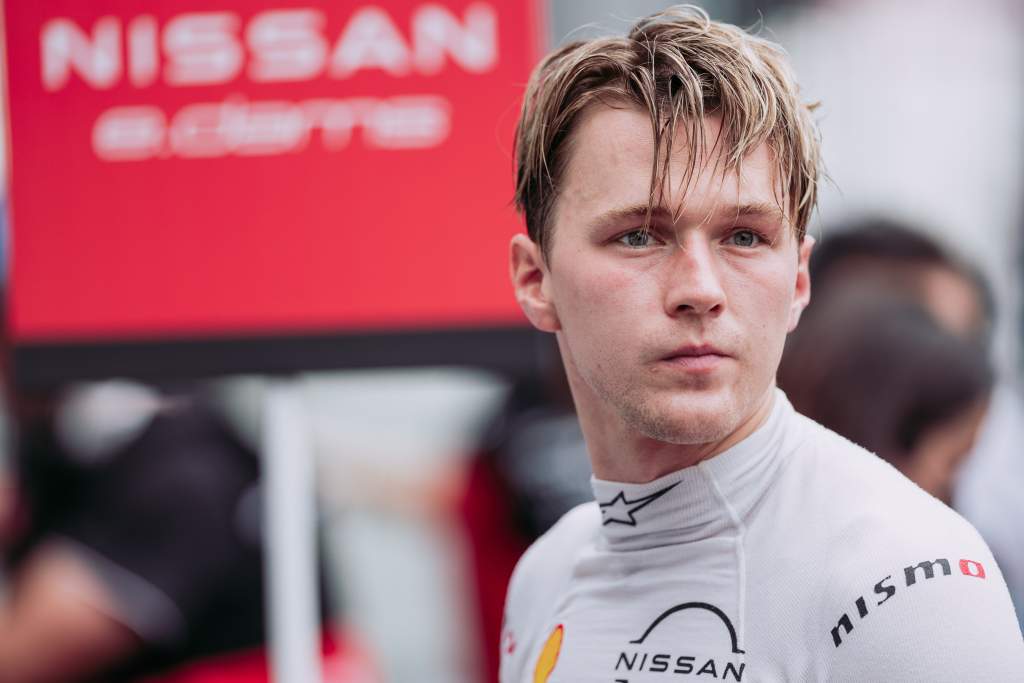 The surprise was then that Nissan elected for wholesale change in the Gen3 era by hiring Norman Nato and Sacha Fenestraz, meaning that Guenther is now looking for alternative arrangements.
Amid the changes in structure at Nissan, it is yet to announce its full management team. Tommaso Volpe, who came to Formula E from a mostly marketing career, is currently forming that, meaning that Nissan still might have some pain before it starts to rediscover pleasure in Formula E.
It will also become a customer supplier for the first time as it furnishes the new McLaren operation. There is much to do in Paris and Yokohama in the coming months but, new drivers apart, no detail has yet emerged on what the team might look like come Mexico City in four and a half months' time.
Spooling back a little, as of Marrakesh in July it looked as if Guenther would get a second season but then things changed quite quickly.
Although Guenther did not want to go into detail about his 2023 plans when The Race spoke with him recently, he did say that his ultimate motivation was "racing in the most competitive package I can and building something strong enough to challenge for more wins". And he wants those wins to be in Formula E.
"I really identify myself with this championship," he added.
"Because I just really feel I can put all my qualities into it as this is the way I am as a driver, I want to perfect and better myself all the time."
However not staying on with Nissan may be viewed, the relationship between Guenther and his side of the garage never appeared in doubt in 2022.
From the outside he was a popular member of the team but perhaps when it came to continuing it was just a bad case of timing from the perspective of Nissan regrouping in so many areas.
What is a matter of record now is that Guenther can deliver when the time is right and there aren't many drivers like that left on the market for McLaren to choose from.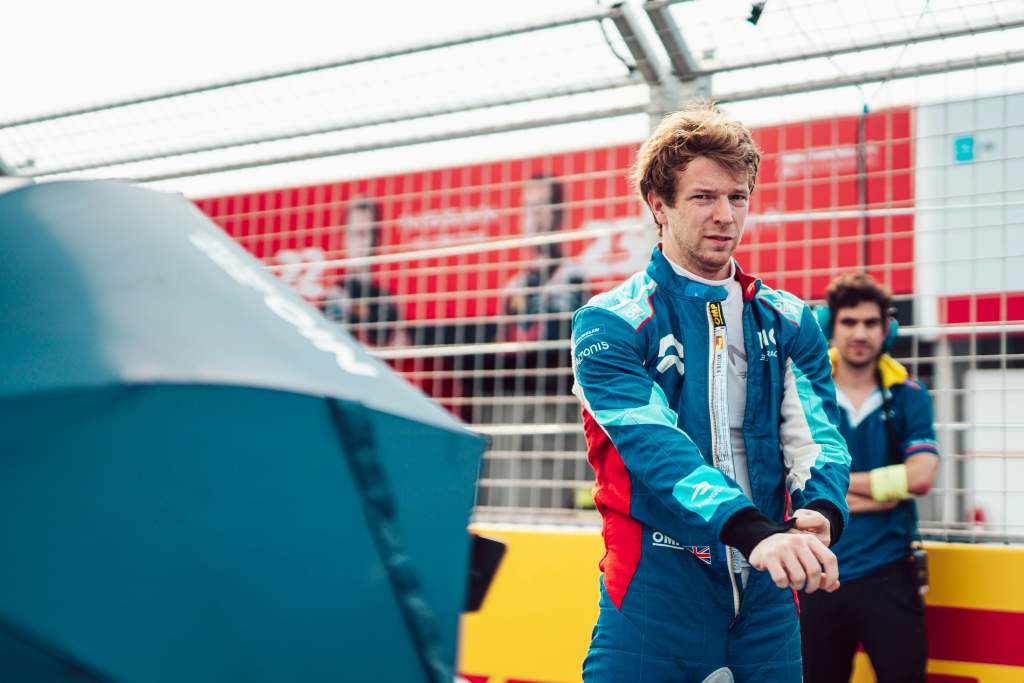 Guenther's main rival for the seat, Oliver Turvey, simply hasn't been offered the opportunity to prove he can win in FE yet given long-time employer NIO 333's struggles. Alternatives Will Stevens and Jake Hughes are major risks considering they have zero Formula E racing experience.
When The Race asked what McLaren's Plan B might be should Rosenqvist, as now expected, stay in IndyCar, the answers appeared minimal: either Turvey or Stevens, both parts of its test and simulator programme.
But Guenther has to come into the frame at McLaren now he's available. And given it's using Nissan equipment, ironically he could end up driving a car provided for him by the very manufacturer from whence he has just come.