"I think 80% of the people are new here."
That's Jake Dennis matter of factly reeling off a fact that not many outside of the American owned, British based Avalanche Andretti Formula E team even realised.
Many assumed that Andretti just peeled off the BMW and BMW partner decals last season, acquired new title partner Avalanche, dusted down the car and gave it a new paint job before turning up to Diriyah earlier this week.
Nothing could be further from the truth. The team is predominantly new, and in Formula E parlance that should mean a bedding in period of at least a handful of races.
But Avalanche Andretti put that myth to bed in remarkable fashion in Riyadh with a double points score and a firm best of the rest status behind the dominant Mercedes as Dennis put another considerable myth to rest.
This one had it that he got the rub of the green with the old qualifying format last season, generally lucked into his wins at Valencia and in London and was only in the title fight because of the chaotic nature that wove a web of complete anarchy in the points table in 2021.
It became quickly apparent that Dennis was bang on the pace in qualifying even in the straight fight of the new 2022 system, after what he described to The Race as "a few mistakes made yesterday in FP1 and FP2″.
These were dealt with efficiently and left the team "just getting the systems right" and then today "we really turned it around in the qualifying".
The changes to the team structure and dynamic were overseen largely by team principal Roger Griffiths and team manager Campbell Hobson. They've paid quick dividends.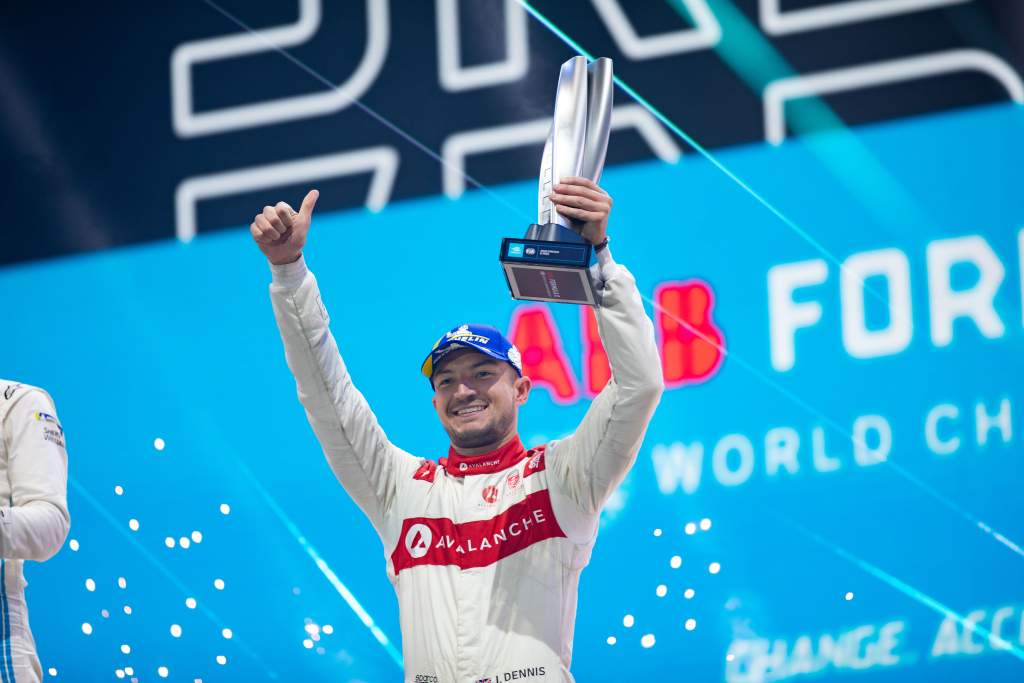 Among the feel good stories is Dennis' new, old, new engineer Sean McGill.
The pair worked together at both the Arden GP3 team and at the shortlived R-Motorsport GT3 outfit for which Dennis drove in 2019.
"We've really had to come together and do as much preparation as we can, obviously, in Valencia and the simulator sessions but there's really nothing quite like it until you get to the racetrack," said Dennis.
It wasn't just the race though where Avalanche Andretti impressed on Friday. Dennis was adamant that but for his error in sector one during his final duel clash with Stoffel Vandoorne, he was heading for pole.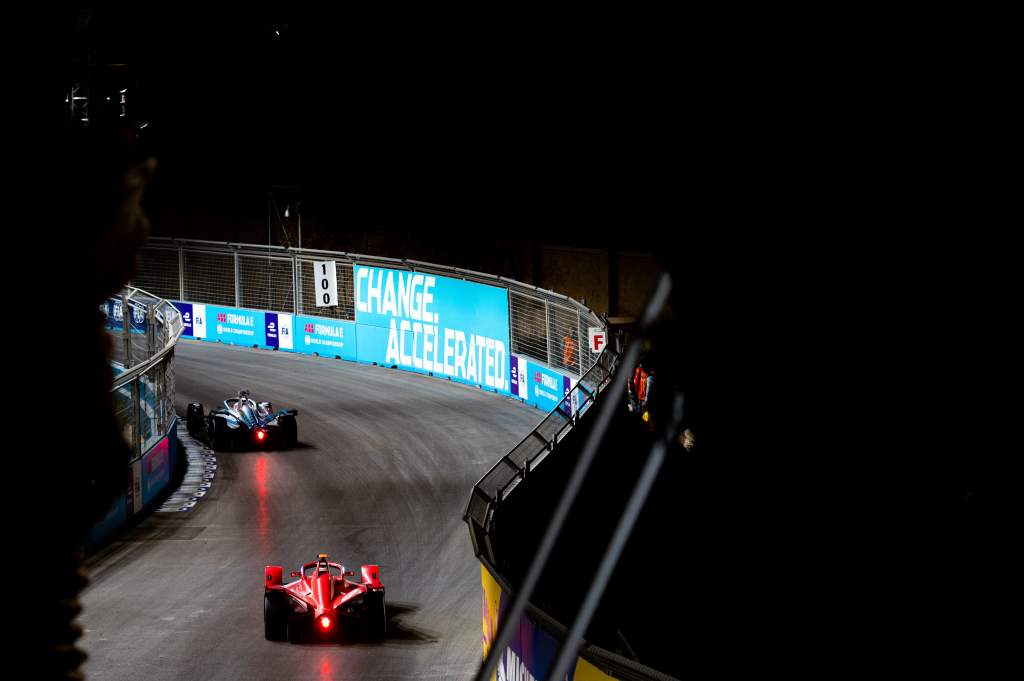 "I generally think we probably had the fastest car in qualifying and then in the race my engineer was fantastic too, so all credit to him he absolutely nailed it," Dennis added.
"We didn't do anything wrong, and I think it's just a testament of how much hard work we put in through the winter because there was a lot to get everyone up to speed and it's nice to repay them."
What will have really satisfied team principal Griffiths was the way in which Formula E rookie Oliver Askew plonked a decently sized cherry on the top of the team's day by grabbing two points for a spirited run to ninth position.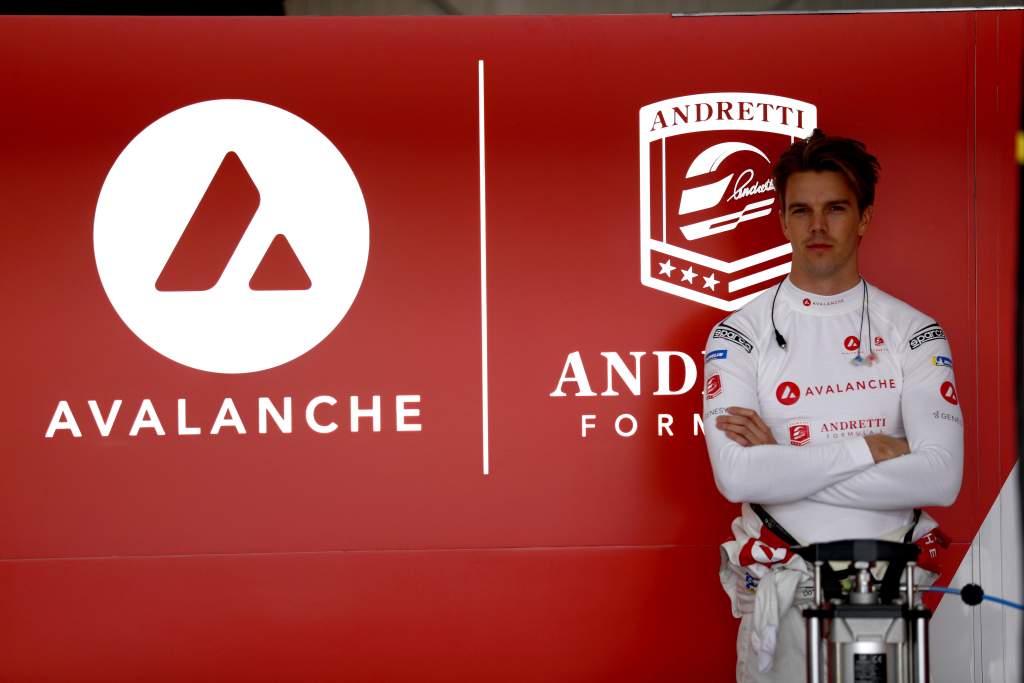 Askew, who has just three test days at Valencia and a filming day run at Mallory Park to his name, surged through from 17th on the grid to vault experienced hands Andre Lotterer, Mitch Evans and Pascal Wehrlein.
"I got a good idea of Formula E racing today," Askew told The Race.
"We just have to qualify better and then we can be further up, but I was pleased with my debut today and it's a good one to build on."
Askew's race included the obligatory rough and tumble 'welcome to Formula E' treatment with an early scuffle with Alexander Sims' Mahindra let go by stewards after a brief review.
It was ultimately a fitting metaphor for how the almost all-new Andretti set-up has been born and quickly gelled since last summer.
What could have been a hammer blow in BMW's departure has been largely shaken off and from it has bloomed a promising new proposition that has a season to add to its impressive strike-rate and put itself firmly back among the big guns.