Mercedes Formula 1 boss Toto Wolff has accused "pitiful" rivals of being "disingenuous" and playing "political games" while the FIA tries to help address the worst traits of the 2022 cars.
The new ground-effect cars are run low and stiff and have suffered from a mix of porpoising and poor ride quality in general.
Now that several drivers from different teams have complained about back pain and raised concerns over potential long-term consequences of driving such cars, the FIA has intervened on safety grounds.
It will force teams to alter their set-ups if they are found to be breaching a yet-to-be-defined limit for vertical oscillations drivers can be subjected to, and is exploring potential changes to the technical regulations for the future.
Some teams, including Mercedes' arch-rival Red Bull, have either criticised the prospect of a mid-season rule change, expressed disappointment at the timing of the FIA's technical directive on the eve of the Canadian GP weekend, or accused Mercedes of using the issue to try to get a rule change that will help the performance deficit it currently suffers from.
The situation appears to have reached boiling point in Montreal, where Wolff is said to have made his dissatisfaction very clear in a meeting of F1's team bosses.
He said after qualifying in Canada: "This is a sport where you're trying to keep a competitive advantage or gain it, but this situation has clearly gone too far.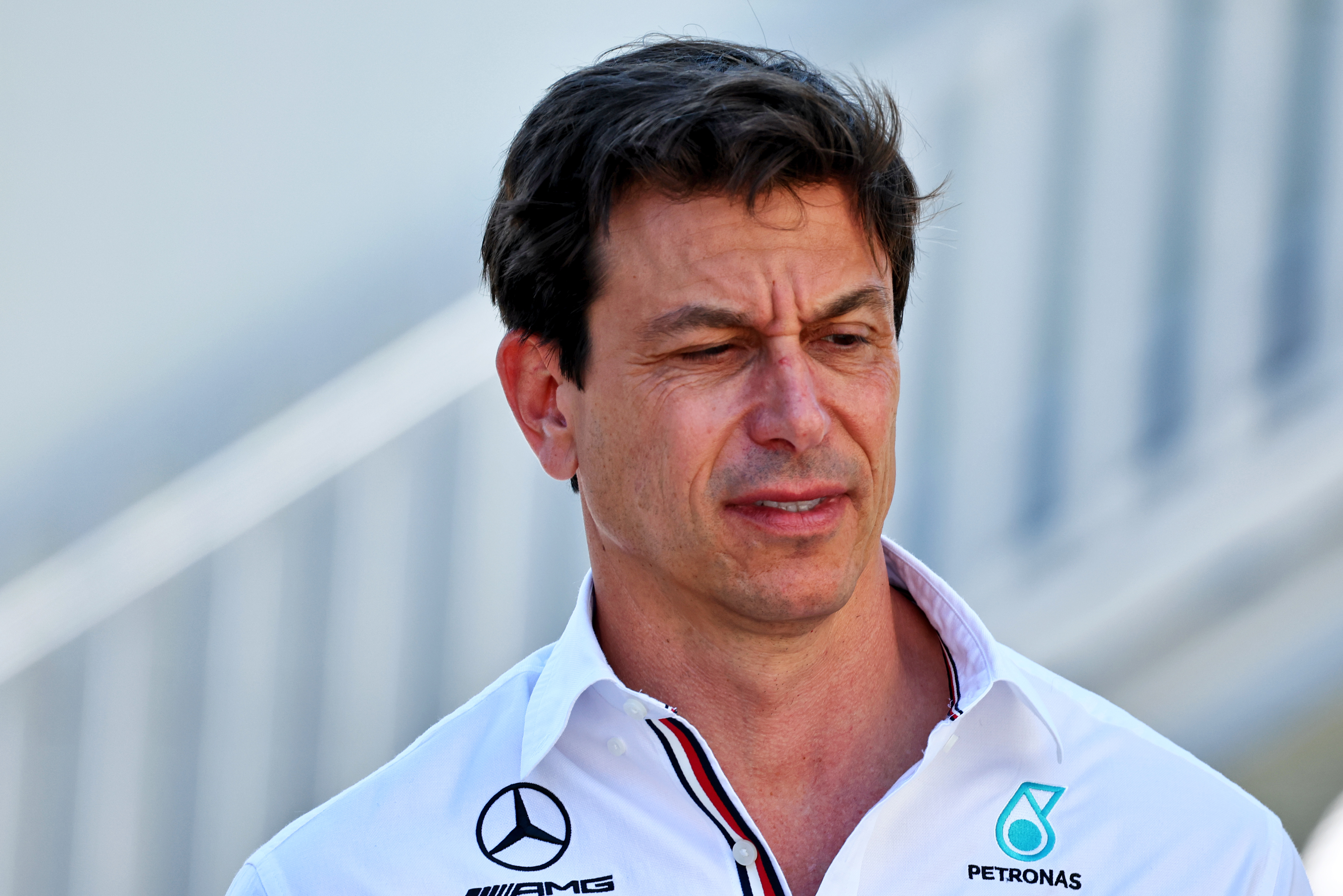 "All drivers, at least one in every team, have said that they were in pain after Baku, that they had difficulty in keeping the car on track, or blurred vision.
"And team principals trying to manipulate what is being said in order to keep the competitive advantage, and trying to play political games when the FIA tries to come up with a quick solution to at least put the cars in a better position, is disingenuous.
"That's what I said.
"I'm not only talking about the Mercedes, all of the cars suffered in some way or other in Baku and still do here.
"The cars are too stiff, or the cars bounce, whatever you want to call it, because as a matter of fact this is a joint problem we are having in Formula 1.
"It's a fundamental design issue that needs to be solved. We have long-term effects that we can't even judge.
"At any time this is a safety risk, and then coming up with little manipulations in the background or Chinese whispers or briefing the driver is just pitiful."
Red Bull and Ferrari are fighting for the championship in Mercedes' absence and any change around the bouncing problem has the potential to impact the dynamic of their battle.
After the previous race in Azerbaijan, Red Bull team boss Christian Horner said it would be wrong for the FIA to change the rules mid-season.
Whether it is aero-related or a mechanical problem, teams with severe bouncing could be forced to compromise performance by raising their ride heights.
It has immediately been speculated that Ferrari could suffer given it has been one of the worst-affected by porpoising – and its driver Charles Leclerc said this week in Canada that he does not agree with the FIA's intervention.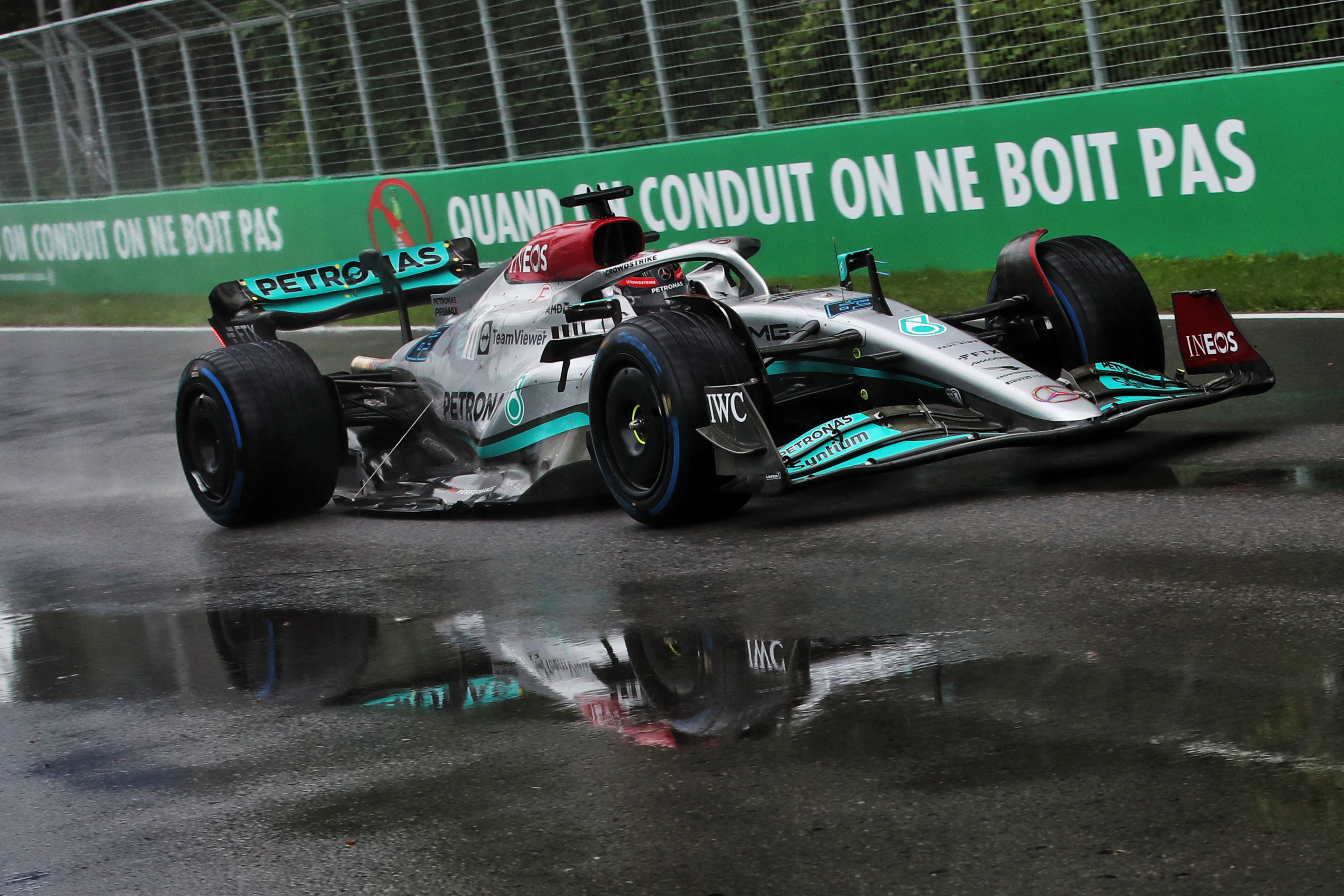 However, Wolff and Mercedes have had a difficult time convincing critics that their own motives are altruistic and not in their competitive interests either.
"Of course people will question whether my position is sincere or not," Wolff admitted.
"That's why I'm saying it's not only our problem."
He quoted Red Bull driver Sergio Perez saying "you can even lose your vision when braking" and referenced comments made by Carlos Sainz (Ferrari), Daniel Ricciardo (McLaren), Esteban Ocon (Alpine) and Kevin Magnussen (Haas).
"This is not one team's problem," said Wolff.
"This is a design issue of ground effect-cars that needs to be tackled before we have a situation, whatever it is.
"And it is not just by putting the cars up [in terms of ride height], because putting the cars up doesn't solve the stiffness of the inherent aerodynamic characteristics."