Toto Wolff says he and his Mercedes Formula 1 team "struggle to keep up" with comments from title rival Red Bull as their championship battle has become increasingly heated off-track.
Just 14 points separate Red Bull's Max Verstappen and Mercedes driver Lewis Hamilton with three races remaining in 2021 and the intensity of their fight has gradually been matched by the tension between their teams.
The latest example is that Red Bull is convinced Mercedes is doing something illegal with its rear wing and has threatened to protest it this weekend in Qatar, citing "score marks" that Red Bull believes are evidence of illegal behaviour.
Post-qualifying Red Bull team boss Christian Horner also claimed new rear wing load tests have pegged Mercedes back on the straights in Qatar, even though these experimental tests are not part of the regulatory requirement this weekend and the relative straightline performance of Mercedes and Red Bull has not changed much compared to Brazil last week.
Asked by The Race about Red Bull's remarks about the load tests and their perceived shift in the competitive balance, Wolff said: "The track here is less power sensitive and they've just done a good job. Their straightline speed with a big wing is identical to ours.
"I'm happy that they are happy. Let's go to Saudi Arabia and maybe we'll hear some comments again.
"The debates that are being kicked off or launched I cannot follow anymore and I've taken the decision for myself and the team that [we should try to ignore it].
"We struggle to keep up with commenting on the rumours that are being made from that side."
When asked about an undated photo with a minor scuff mark on the rear wing endplate that Red Bull believes shows the Mercedes rear wing is behaving unnaturally, Wolff confirmed he had seen the image.
But he added: "Can you show me what you see on these photos? I can't see anything on these photos apart from stuff being scratched.
"A ghost. I don't know where they got this photo from and what it actually shows, it's a ghost."
Red Bull said it would protest if Mercedes' rear wing showed what Red Bull had claimed to have seen in Brazil but Mercedes is adamant it has changed nothing this weekend.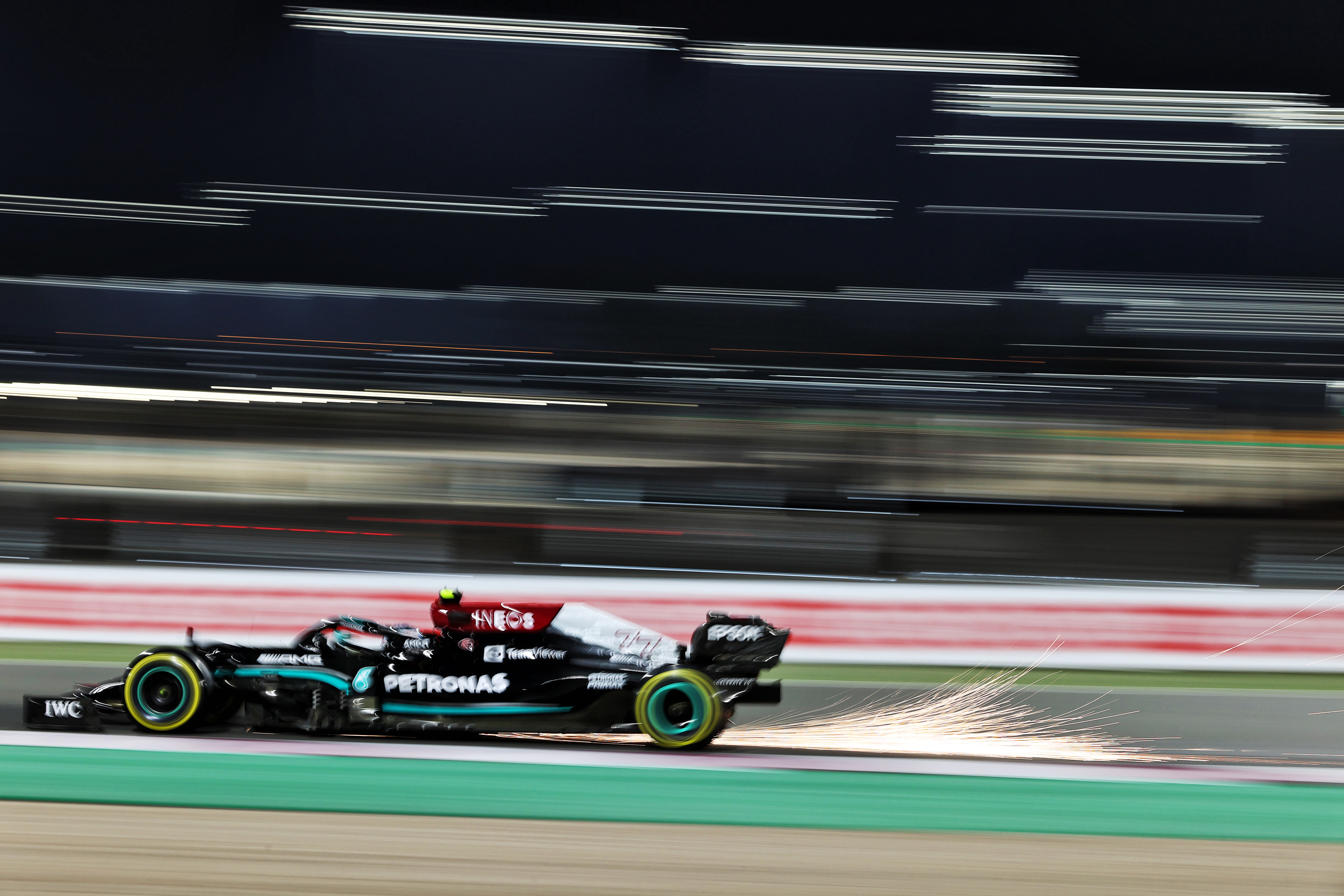 As for the new load tests, they are only intended to gather information and do not form part of the regulatory requirements but could lead to new criteria being applied in the future.
The FIA will be reviewing these tests with the Technical Advisory Group.
Asked if the fact Red Bull seemed placated by its belief Mercedes has been pegged back by the new tests reduced the risk of a protest, Wolff said: "It could be. I don't know what they are planning to do.
"As I said before, I can't in a way follow the thinking. It seems erratic but that's OK.
"I don't want to put any more oil in the flames. We are trying to look at ourselves trying to do the best possible job.
"We're still on the backfoot with 14 points [deficit]. We need to do a good race. That is what counts."