Mercedes team principal Toto Wolff says Formula 1's inter-team alliance regulations "need to reform" amid new concerns about collaboration.
Question marks have been raised by some rivals about the step forward Haas made this year, jumping from the back of the field to become a regular top-10 runner in 2022.
Haas takes a supply of what are called 'transferrable components' from Ferrari and focuses its own resources on designing the 'listed team components' teams must produce themselves.
Given the commonality of power unit, gearbox, suspension and mechanical components, Haas's F1 cars have always had some resemblance to those of Ferrari, although they have never been the same aerodynamically. But the strong performance of the Haas VF-22 has reignited concerns among some rivals.
The introduction of the cost cap and the aerodynamic testing restrictions have also led to some teams voicing concerns amid fears about the difficulty of preventing aerodynamic knowledge being shared between teams, something that is expressly prohibited.
Haas has a design hub built at Maranello that is largely populated by staff drawn from Ferrari headed by technical director Simone Resta, and has used the Ferrari windtunnel since it came into F1.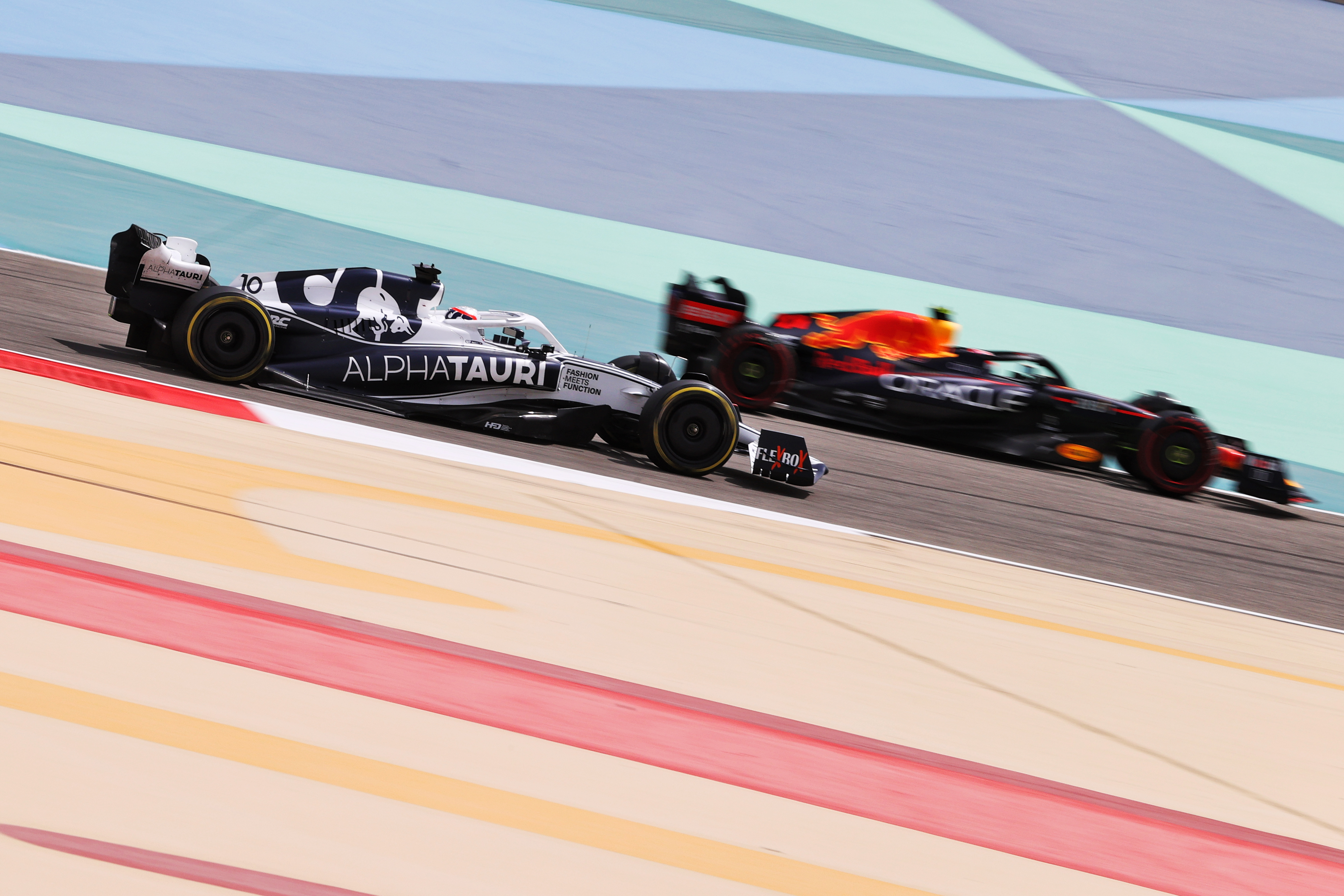 This is not the only windtunnel-share agreement in F1. AlphaTauri shares the Red Bull windtunnel in Bedford in the UK, with Aston Martin using the Mercedes windtunnel. The latter deal is expected to come to an end when Aston Martin's new windtunnel, which is currently being built, is operational.
"I think it needs to reform because we want to avoid the kind of discussions that we have had from the last few weeks," said Wolff when asked by The Race whether the regulations governing team alliances need to change.
"Everybody deserves to perform well and people should get credit when they've done a good job.
"But some of the job-hopping or entity-hopping on the same premises is just creating arguments that are not necessary for the sport.
"We have Aston Martin in the windtunnel that, two years ago, we had quite a storm about. We have been handling that with the utmost diligence.
"But going forward, if we were to need to compromise our income ability, we need to do this because none of the teams should be able to cooperate in a way that we're seeing it today with some."
The FIA closely monitors the compliance of partner teams and Haas team principal Guenther Steiner has previously shrugged off concerns about its relationship with Ferrari on the basis of that scrutiny.
This includes FIA representatives spending time at such facilities, as well as studying design details of the cars to ensure compliance with the regulations.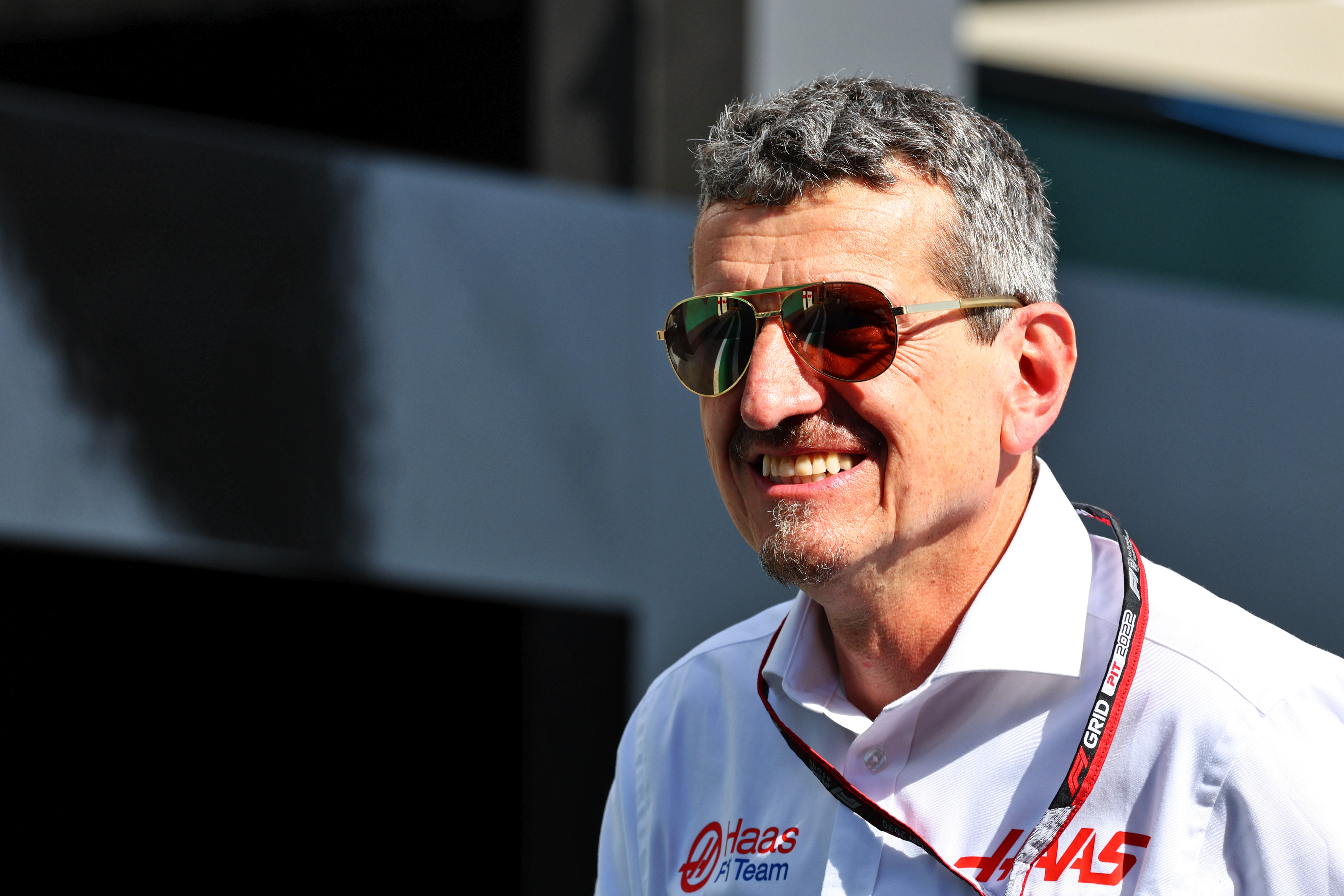 "We have got the FIA at our place more often than you think," said Steiner.
"They are there to check it out and we want that. Let them [the critics] have fun."
However, Alpine team principal Otmar Szafnauer echoed Wolff's concerns.
He suggested that while the technical, sporting and financial regulations are clear, the difficulty of policing them is an argument for making changes.
"In an ideal world, the rules are pretty clear and the difficulty is policing," said Szafnauer.
"So if the policing of the rules is impossible, then we should change the rules so that they are able to be policed such that the playing field's even.
"There's more discussion to be had with the FIA and perhaps a bit of reform on the rules such that they can be policed."
In his previous role as team principal at Aston Martin, Szafnauer was at the heart of the controversy over the so-called 'Pink Mercedes', the Racing Point RP20 that was effectively a legal clone of the 2019 Mercedes.
This led to rule changes for 2021 curbing copycat cars, although after a thorough investigation the only breach of the regulations Racing Point committed was using Mercedes-designed rear brake ducts. This was partly the consequence of ambiguity in the regulations caused by brake ducts becoming a listed part in 2020 having not been so in '19.
He expressed surprise at the step Haas has taken given it is F1's smallest team, but also backed the FIA to conduct the required investigations.
"It's a small team that's done well over the winter [to jump] from last to sometimes third fastest team," said Szafnauer.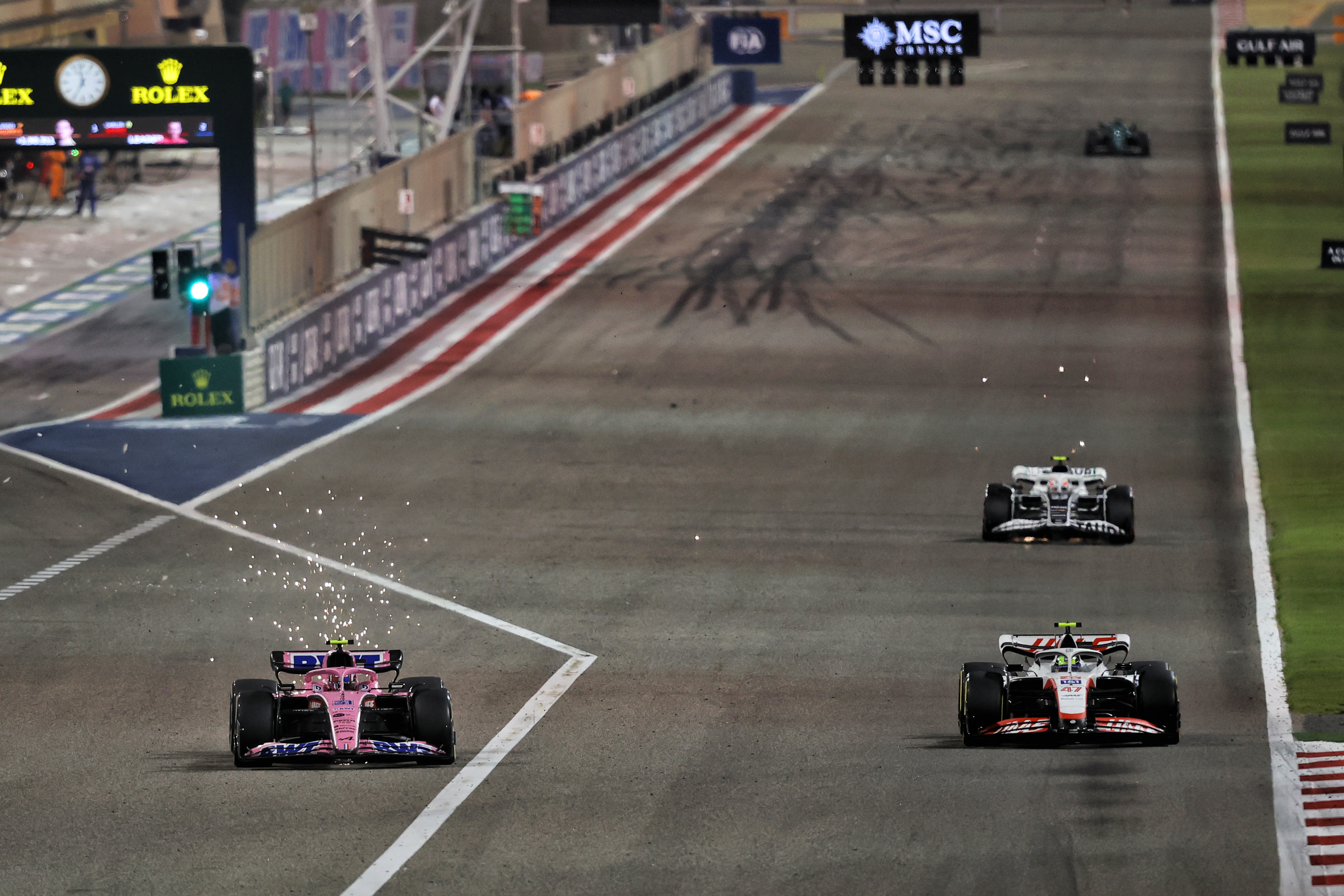 "I thought that the pecking order would stay almost the same because generally the bigger the regulation change, the more it favours those with the know-how, the infrastructure and the tools to actually exploit the new rules.
"So it's a bit surprising that Haas are where they are for a small team. But I trust the FIA will investigate and come to the right conclusion between how similar the two cars are."
McLaren has regularly expressed concerns about the risks to F1 posed by collaboration between teams. This includes the risk of creating B-teams that not only share technical resources, but also vote in line with the wishes of their partner team.
Team principal Andreas Seidl repeated such concerns when asked about the Haas situation. But he stressed that his concerns were not directed specifically at Haas, instead focusing on the wider situation.
He argues that permitting collaboration between teams that stretches beyond sharing the power unit and gearbox internals should not be allowed given this inevitably leads to the sharing of knowledge and intellectual property.
"I want to make it crystal clear that our view is not depending on our current sporting situation, or the sporting situation of Haas," said Seidl when asked by The Race about team alliances.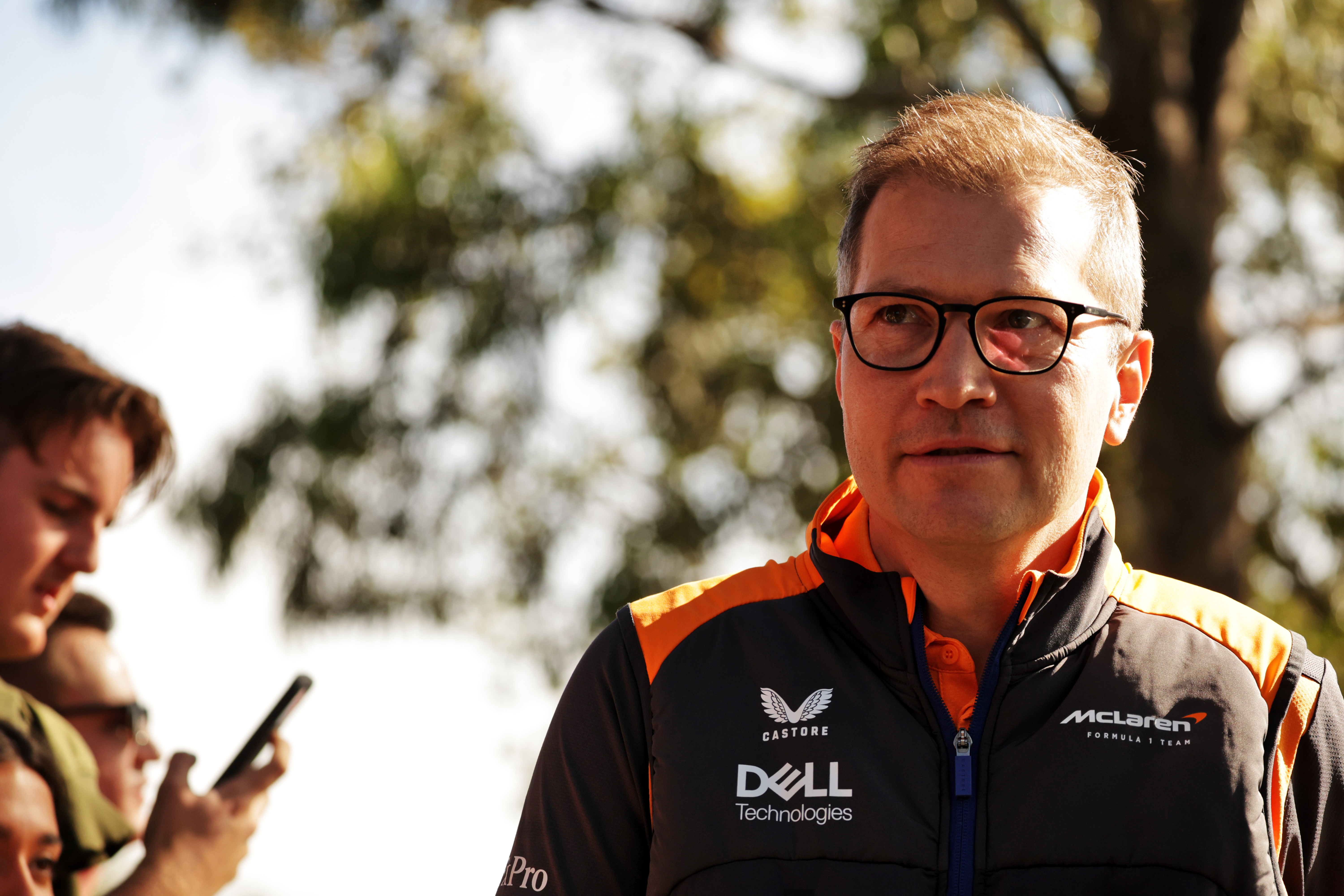 "It's matter of principle for us, for many, many years. Formula 1 should be a championship of 10 constructors, or 11 or 12, which means there should be no transfer of any IP that is related to car performance.
"It's clear that in Formula 1, the maximum that you should be allowed to share is the power unit and the gearbox internals. That's it, there should be no sharing of any infrastructure and so on, because as soon as you allow that, IP transfer is happening on the car side.
"We know from the FIA that it's difficult to police, and if something is not possible to police then you need to ban it. For two reasons: because it makes B teams overly competitive compared to teams like us; and at the same time the A teams are also benefitting from this, which is even more worrying for us.
"We just hope with all the dialogue that is happening with F1 and several teams that we finally see some action there in the next years in order to correct this situation."
AlphaTauri is another team that has been the subject of suspicions from some quarters, in particular since it moved in to share Red Bull's windtunnel last year. This was made possible by the occupancy and usage regulations introduced last year that freed up the time for AlphaTauri to share the facility.
But team principal Franz Tost says that sharing the Red Bull windtunnel is a logical move and that his team respects the regulations, which do not need to change.
Tost emphatically denies there is any exchange of information with Red Bull, as per the rules.
"We have a regulation and this regulation is quite good," said Tost. "If the FIA controls everything, and this is what they do, I don't think it's necessary to make a regulation change.
"It's a good way to work together with another team, because in the past, for example, we designed our gearbox, we had our own windtunnel and this is a waste of money.
"To go in the direction that every team now has to have its own windtunnel, it's an absolute waste of money and also not balanced with sustainability.
"I can only talk now from AlphaTauri's side: we 100% respect the rules. We share a windtunnel with Red Bull Technology, but there is absolutely no exchange of technical information. Nothing.
"We are there three days: Saturday, Sunday, Monday. Other days Red Bull Racing is in there and that's it.
"We respect the rules and if someone thinks that is not the case, they should send us to the FIA. No problem, we can prove that we respect everything."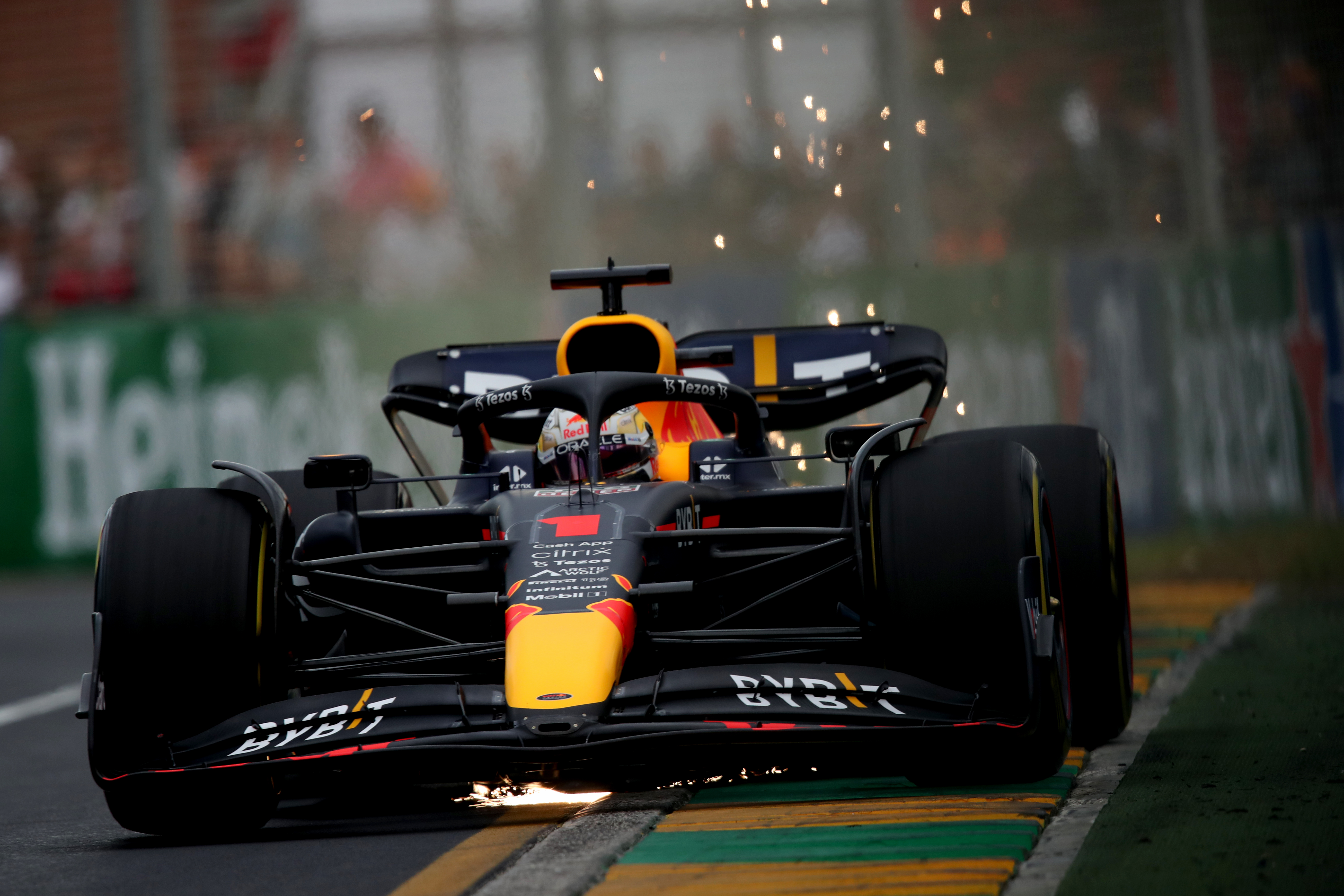 Red Bull team principal Christian Horner not only defended the windtunnel-sharing situation, but also the importance of being able to move personnel on to partner teams having had to downsize because of the cost cap.
"It makes logical sense with a windtunnel to share the asset. I think pretty much every team on the grid does that now," said Horner.
"It's a very tricky one because when you look at personnel, the big teams have had to downsize. In our own team we've had to unfortunately say goodbye to probably close to 100 people in order to meet the budget cap.
"And of course what the FIA don't have the ability to do is tell somebody where they should or shouldn't work. You'd end up in all kinds of employment issues and tribunals with that.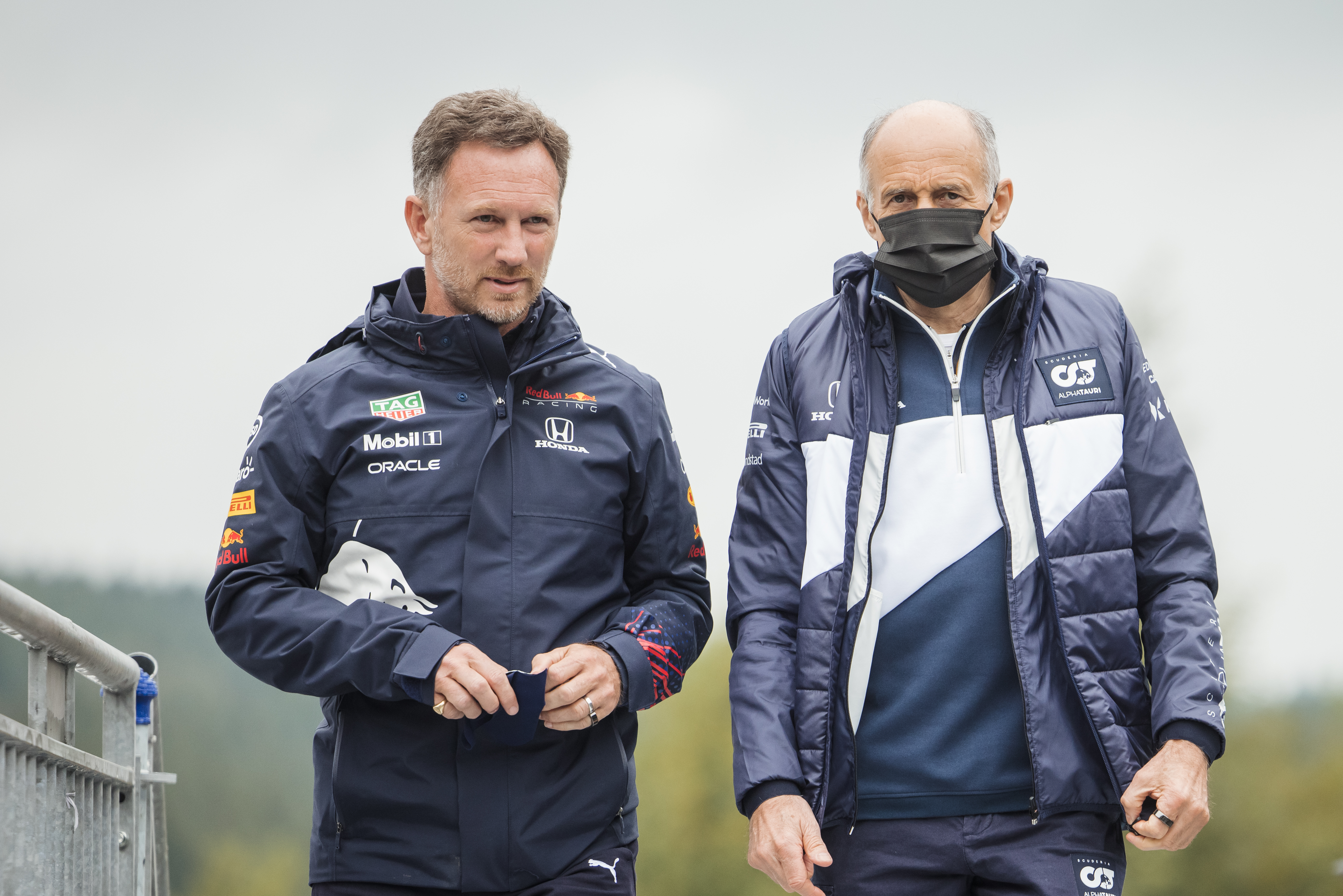 "It would only be natural, as we have to say goodbye to some very long-serving staff within the group, to mention to Franz that there are technical staff that we are going to say goodbye to and would you be interested?
"Inevitably that happens and teams have had to readjust and rescale to cut their cloth to suit the budget cap scenario.
"Now what doesn't happen in that scenario is the transfer of any IP, which would obviously be a total breach of the regulations. T
"hat happens when engineers and technicians move to any team in the pitlane: they can only take with them what they have in their head, not on a piece of paper or any physical data or IP.
"So it's a tricky one obviously for the FIA to police, but the balance that we have is actually reasonably sensible."
Horner also argues that F1 could have tackled this problem by pressing on with the plan to outlaw the use of windtunnels by 2030, a move that other teams have successfully argued against.
"The question that Franz raised about the pertinence of windtunnels longer term, we've raised that, we've discussed that and unfortunately that's been rejected," said Horner.
"The feeling is that tunnels are part of the future of Formula 1, whereas personally I would have liked to have seen more of an emphasis go onto CFD and some of the emerging simulation tools that we very much see as the future.
"But no issues with the current regulations, certainly regarding personnel."