Mercedes Formula 1 boss Toto Wolff says Mattia Binotto stayed in charge of Ferrari "longer than I thought", as the pressure on that position makes being forced out "unavoidable".
Binotto was promoted from chief technical officer to Ferrari team principal at the start of 2019 but has now resigned from the role and will leave the company at the end of December.
His resignation followed extensive speculation that Ferrari was planning to replace him and has been widely interpreted as him being forced out of the team where he has worked his entire career.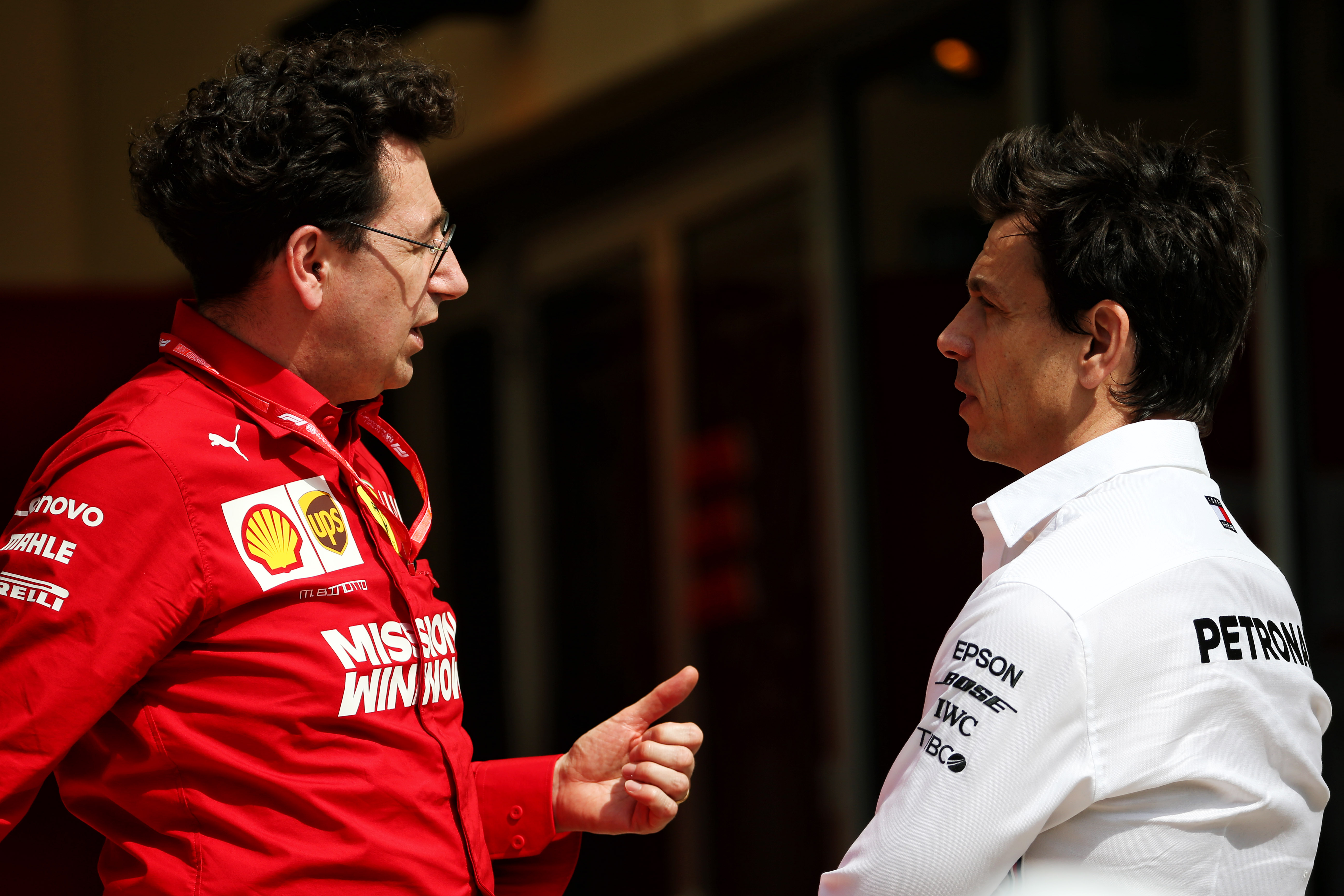 Binotto and Wolff had a fractious relationship while in charge of their respective teams, most notably in Binotto's first year as team boss, when there were suspicions about the legality of Ferrari's engine that resulted in an FIA investigation and a private settlement.
That saga prompted rule clarifications that seriously hurt Ferrari's engine performance in 2020 and caused two winless seasons before a revival with the new technical regulations of 2022.
But Binotto came under increasing pressure as operational errors and a lack of development meant Ferrari failed to convert its potential into a full title challenge.
"Mattia and I had our moments, it's no secret over these many years," Wolff said this week in an interview for F1's official Beyond The Grid podcast.
"But in a way we consolidated that in 2022, we were in a much better place.
"It was always clear that he was under tremendous pressure.
"Being a team principal at Ferrari, you better have a good contract for your exit. And now probably the unavoidable happened.
"But he held on to it longer than I thought."
Wolff has faced four different Ferrari team bosses since he entered F1, initially in charge of Williams and then Mercedes since 2013.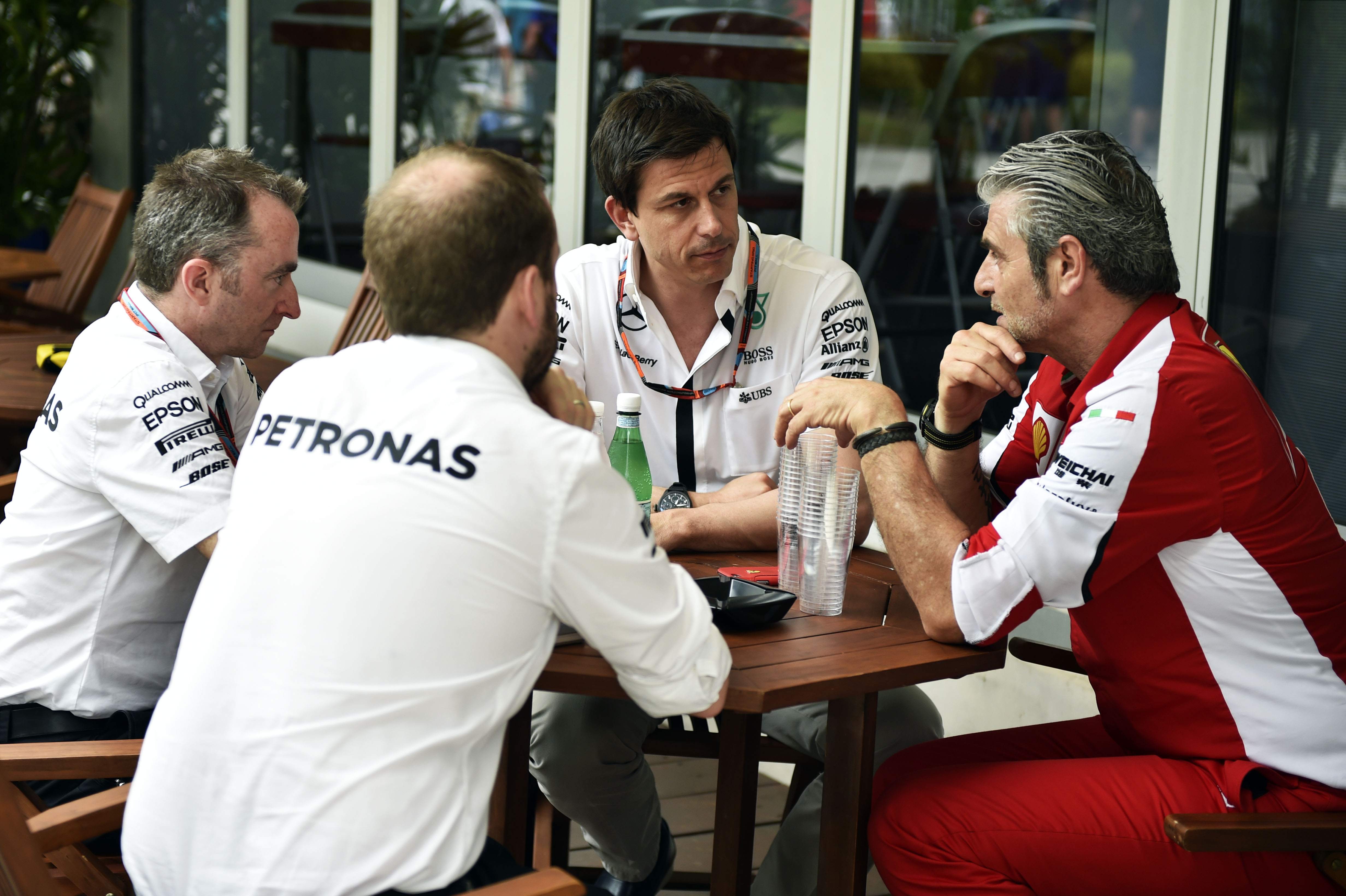 Stefano Domenicali, Marco Mattiacci and Maurizio Arrivabene (pictured above) were all removed from the job as team principal during the V6 turbo-hybrid engine era.
Ferrari has been criticised for its failing to give senior management more time and Wolff said there is "absolutely" more pressure at the famous Italian team than any other.
"You're representing Ferrari, you're representing the whole country," said Wolff.
"And they ride you up, they ride you down. But with brutality.
"So yeah, certainly team principal of Ferrari [there is more pressure], probably as an Italian even more, because as a foreigner you just don't read the news.
"But as an Italian, clearly you are in the firing line."
Wolff said Binotto would never be able to join Mercedes because of the prior animosity between him and the team, but believes he could be of interest to other teams given he "understands Formula 1 inside out".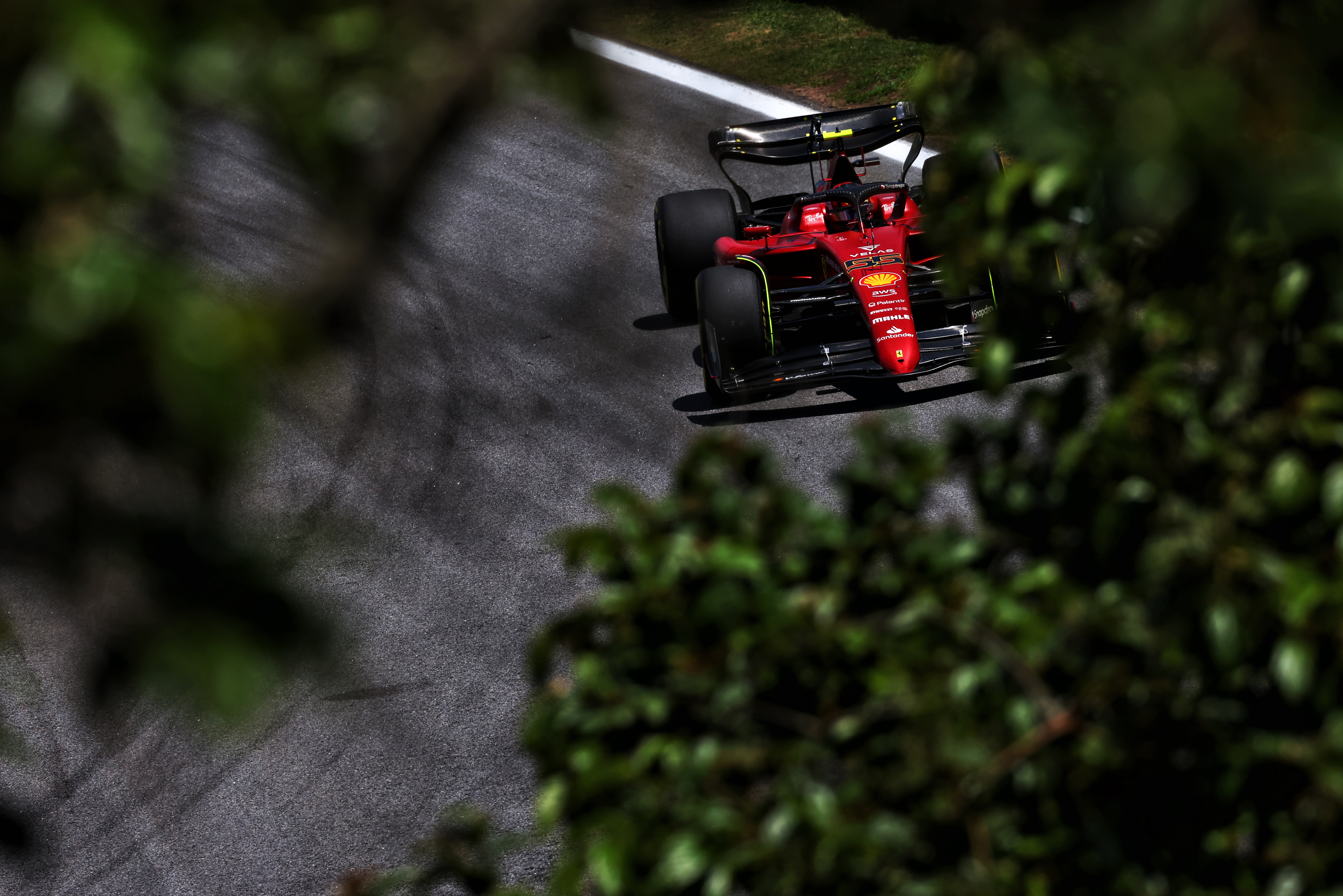 As for who could replace him at Ferrari, Wolff said he could not understand why the team has not been able to find an Italian with the "power and intelligence" to withstand the company's specific demands, calling it "the most exciting job in Italy".
Ferrari has only had Italian team bosses since Jean Todt, who oversaw the most successful period of Ferrari's history, moved aside for Domenicali after the 2007 season.
Current Sauber CEO and team principal Fred Vasseur is widely tipped to be the likely replacement for Binotto, with others in F1 such as McLaren boss Andreas Seidl said to have been approached by Ferrari and rebuffed.
Wolff thinks the new Ferrari team principal will need to have a good understanding of F1 and would not work as an outside hire.
"It's such a niche, where the sport, the regulations, the governing body, the commercial rights holder, the competitors, all of us are basically locked in this paddock cage," said Wolff.
"You need to be politically astute. It's a very niche, specialist environment and the more you know about the sport, the better it is.
"But you don't want to be a one trick pony. You can be a good racing manager and not understand anything that's going on commercially outside in the world."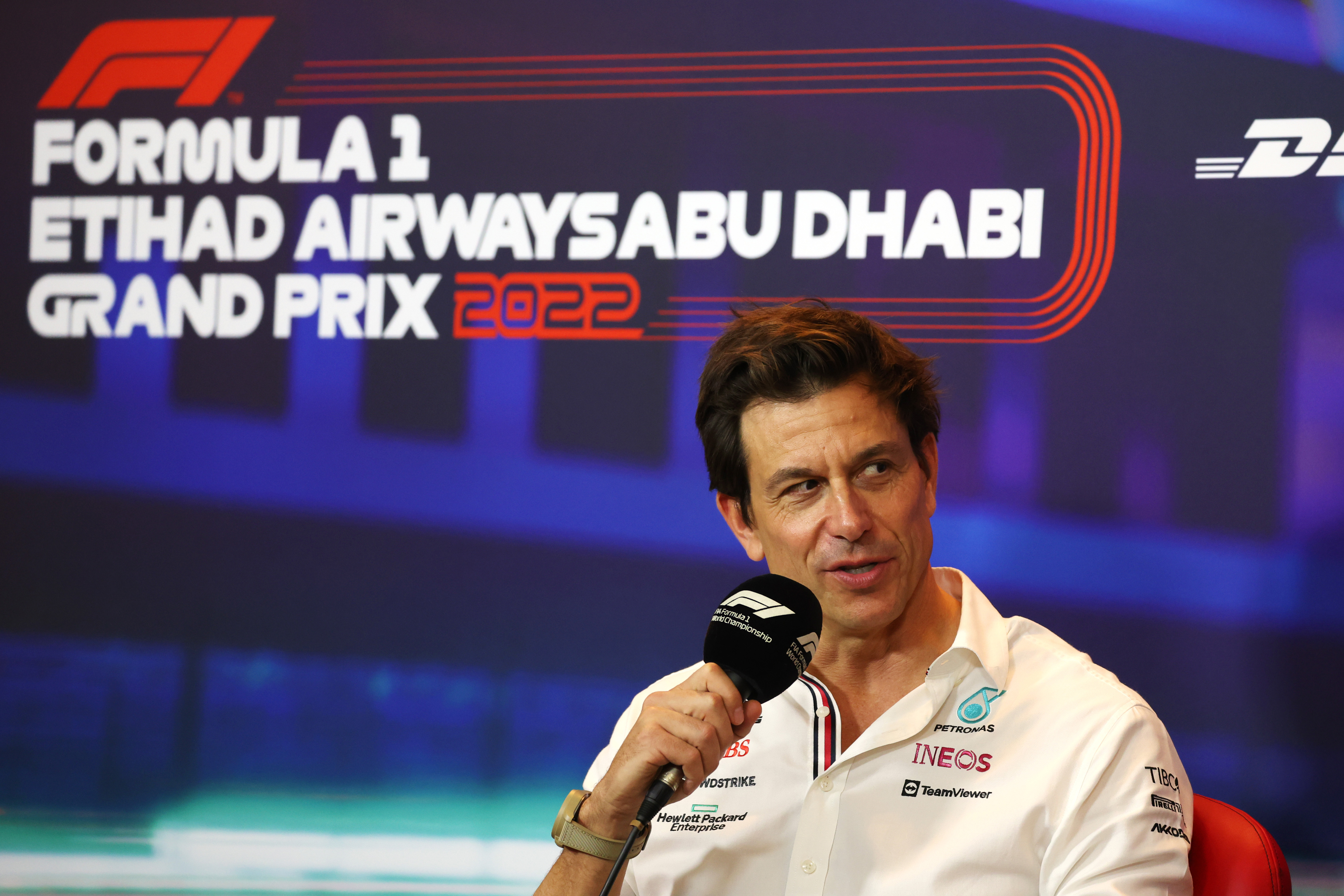 Wolff is committed to running Mercedes and is a one-third shareholder in the F1 team.
However, he said he would have been interested in the job had he been offered it a decade earlier.
"Everybody who says he wouldn't have been interested in being team principal of Ferrari just simply doesn't tell the truth," said Wolff.
"I have to pinch myself that Daimler gave me the opportunity of becoming a managing partner and co-shareholder. It's something that I feel tremendously proud of.
"But equally if Ferrari would have come around the corner, miraculously offered me such a position, it would have been the same."