Formula 1's carnival atmosphere continued with the Mexican Grand Prix providing the same packed grandstands we saw at Austin, albeit without the exciting battle for the victory.
Instead, it was the fight between title hopeful Lewis Hamilton and home hero Sergio Perez for second place that captured the crowd's focus at the end of the 71-lap race.
Our writers pick out the winners and losers from the 18th round of F1's 2021 season.
Winners
Max Verstappen's title dreams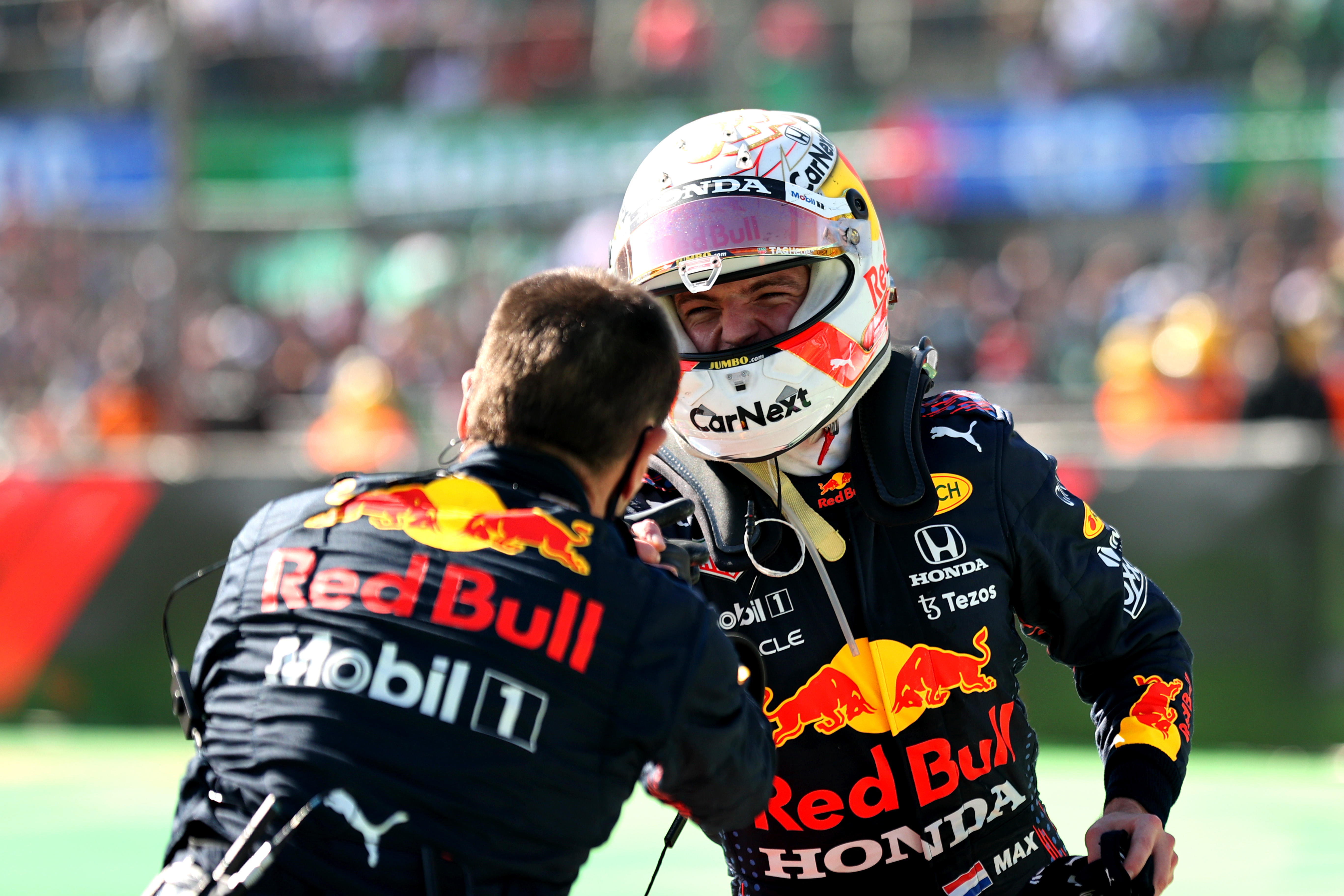 With Perez not quite able to take second from Hamilton and Mercedes sacrificing Valterri Bottas to deny Verstappen fastest lap, this wasn't quite as perfect as it could've been for the world championship leader.
But it really wasn't far off, especially considering the disappointment of Mercedes upstaging Red Bull in qualifying.
The key thing for Verstappen today wasn't so much the size of the points swing as the size of the message he sent Mercedes.
It was one of 2021's most emphatic and comfortable grand prix wins, and it was set up with a bold and no-nonsense down-the-outside move on the first corner.
Verstappen did everything he had to, very effectively. And with only four races left now, a points lead this big is not going to be easy to overcome.
If you're expecting to see Perez in this list somewhere too, then have a quick spoiler: you won't. For all the emotion of his historic home podium, we judged his failure to get second too significant for him to be classed as a winner but equally not so galling that we consigned Mexico's hero to our losers list. – Matt Beer
AlphaTauri's championship target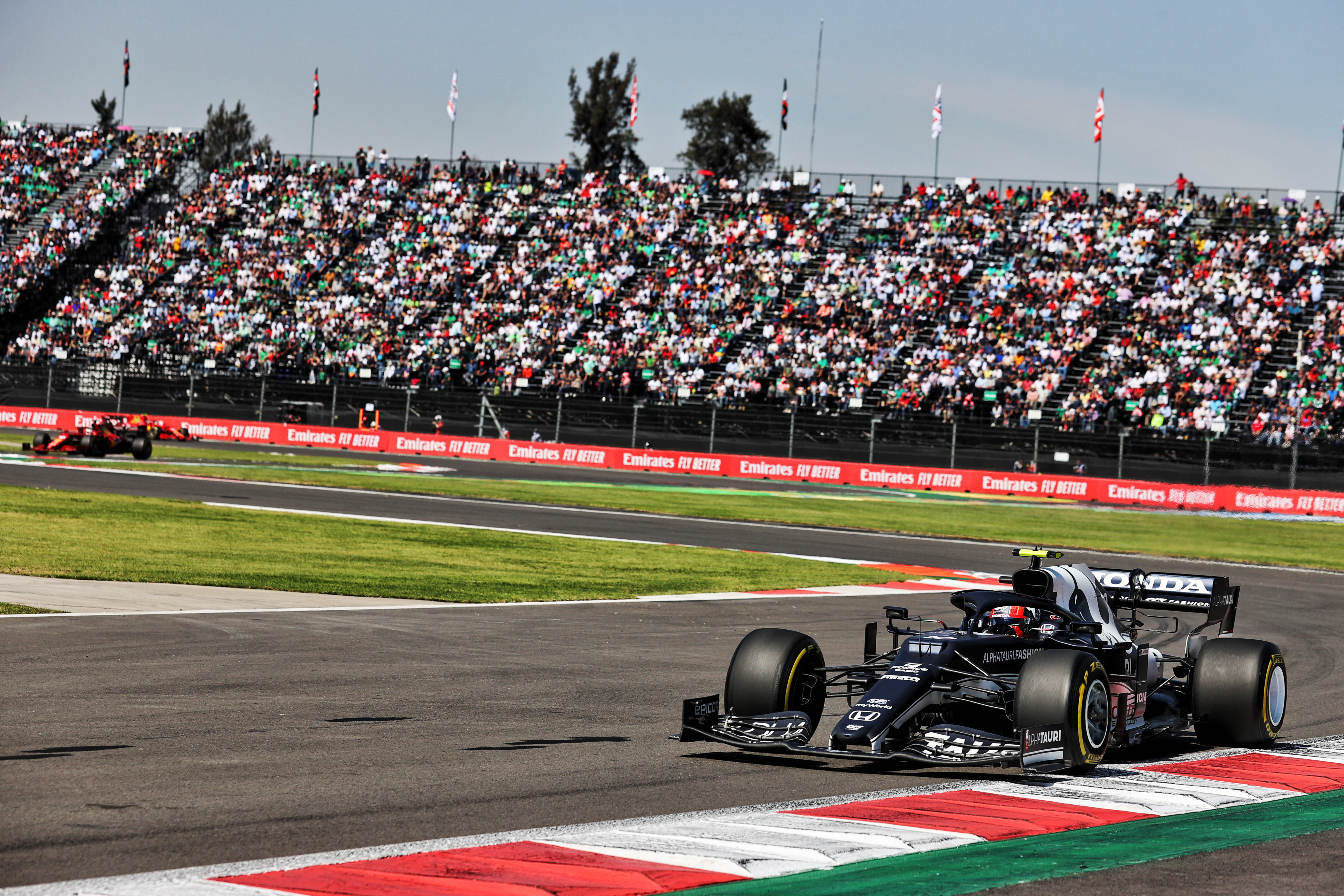 A superb fourth place that not only furthers Pierre Gasly's bustling case for a return to a top F1 team but also hauls AlphaTauri level on points with Alpine in their fight for fifth place in the constructors' championship.
During every F1 pre-season for the last half a decade, Toro Rosso/AlphaTauri has talked of a place in the top five as the season target. Every year it has missed that objective, but this year might finally be when the team achieves that goal.
Yuki Tsunoda may not have been able to escape the first lap in one piece – through little fault of his own – but Gasly once again single-handily delivered the goods for AlphaTauri with a tidy 12 points. – Josh Suttill 
Ferrari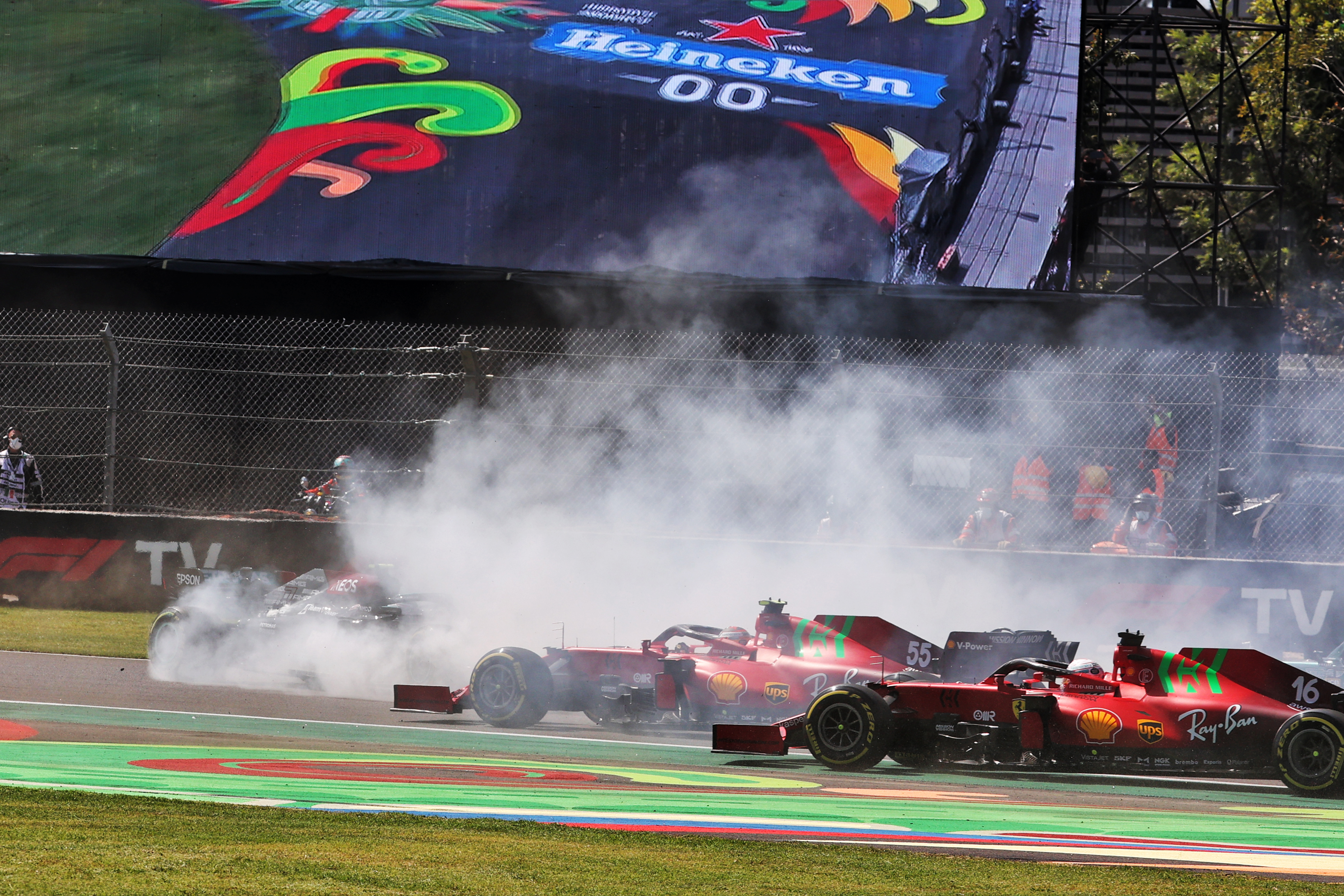 Both Ferraris were beaten to the 'best of the rest' fourth place by Pierre Gasly, but the team will be delighted with its finishing positions in relation to its chief rival McLaren.
It allows Ferrari to move back into the third place in the constructors' championship that it lost at Monza and is the latest sign of the benefit of its newly upgraded hybrid system.
The team even managed to do some clever swapping of Charles Leclerc and Carlos Sainz, which gave it a better – albeit long and ultimately failed – shot at overhauling Gasly for fourth. – JS 
Sebastian Vettel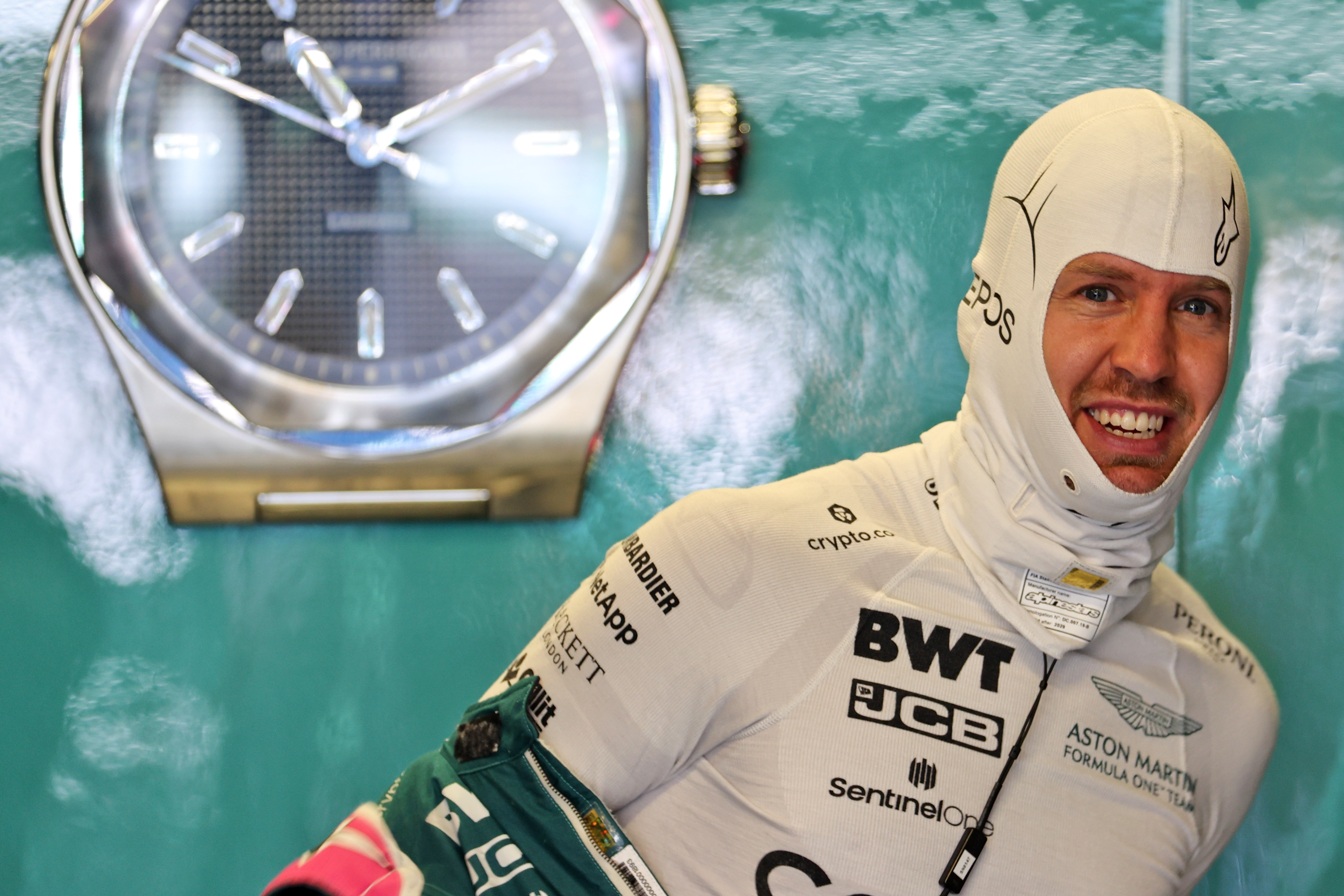 Sebastian Vettel and Aston Martin were helped a little by the first corner mess and the array of grid penalties for rivals. Without those, they would surely have been beaten by a McLaren or two at least.
But finishing behind only the title rival teams, an AlphaTauri and the Ferraris, and keeping everyone else well at bay, is about as good as it looks likely to get for Aston Martin at this end of 2021.
Seventh doesn't make any useful difference to Aston's championship situation as it's very much in no man's land far behind Alpine/AlphaTauri and far ahead of Williams. But it's a nice little morale boost and a suitable reward for a well-executed drive by Vettel. – MB
Kimi Raikkonen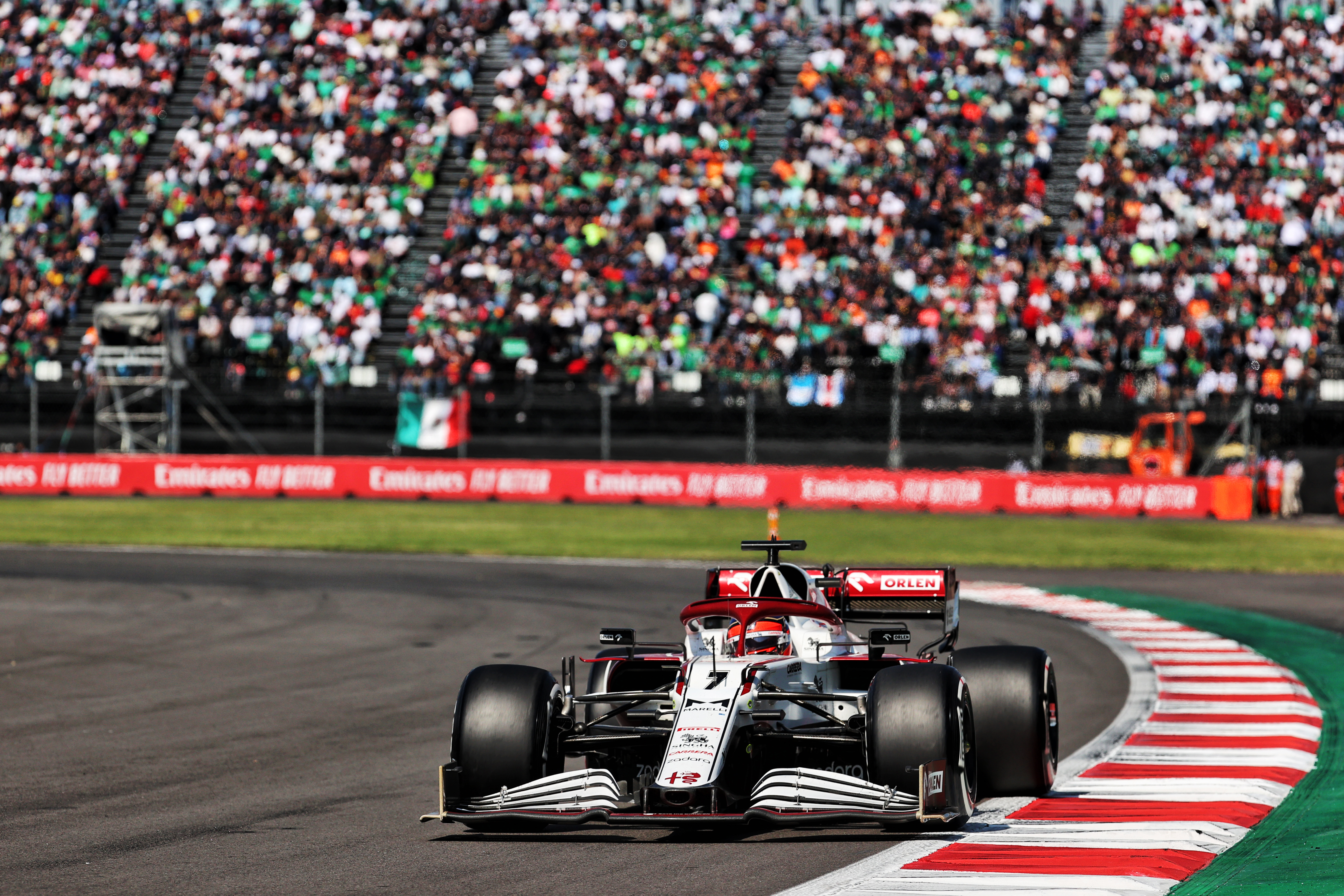 Kimi Raikkonen might only have a handful of races remaining in F1 but he shows no signs of phoning it in with an expertly-executed race in Mexico to bag four points for a struggling Alfa Romeo team.
Raikkonen was jumped by his Alfa team-mate Antonio Giovinazzi at the start but he made an important early move on George Russell and ran longer than Giovinazzi.
He kept pace with the Aston Martin of Sebastian Vettel and managed to stay well clear of the Alpine of Fernando Alonso to claim his fourth points finish of the season. – JS
Mexico's chances of a new F1 deal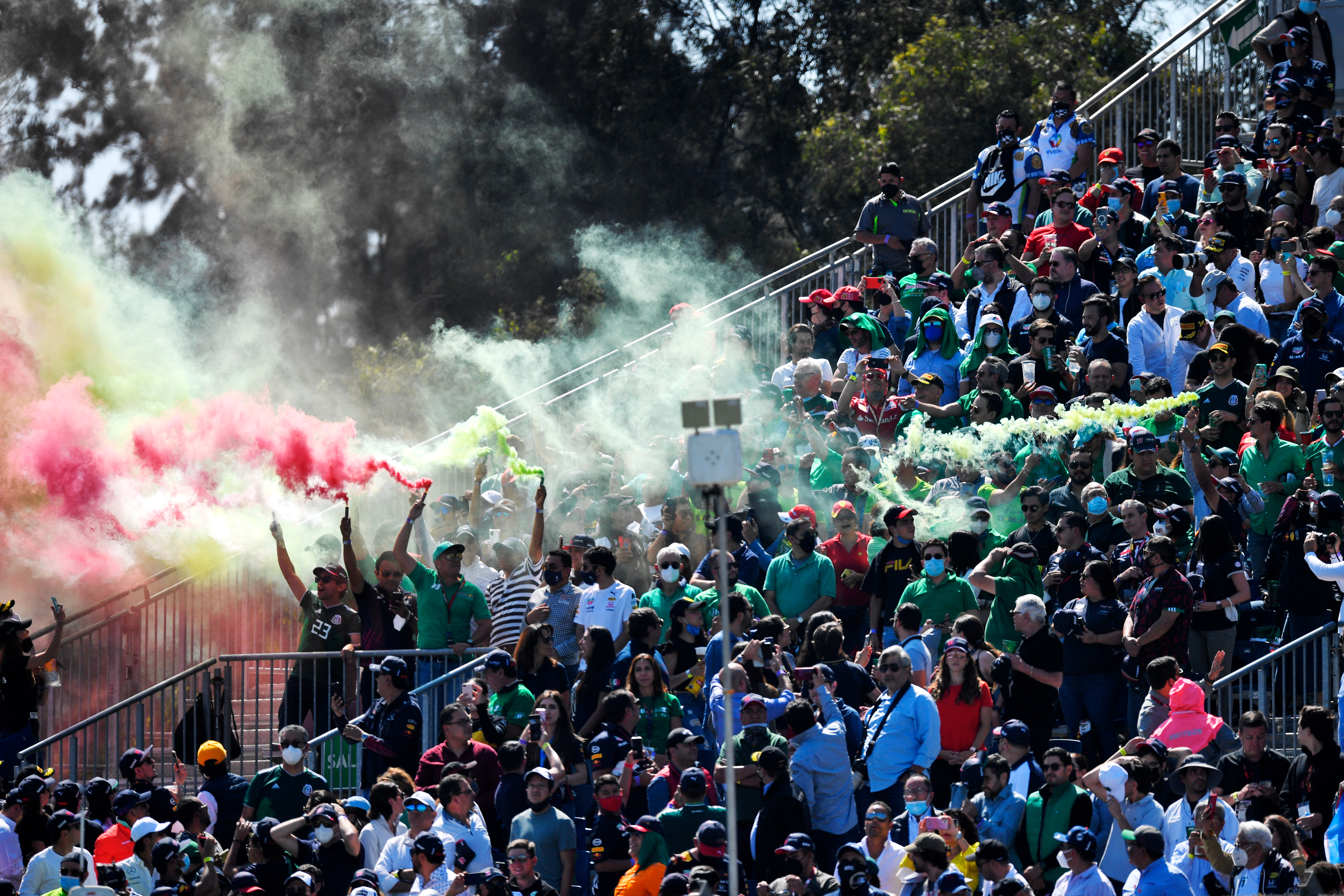 The Mexican GP has had a full-weekend attendance of more than 330,000 people every year since rejoining the calendar but it has smashed that in 2021 with a figure of 372,000.
A combination of home driver Perez driving for Red Bull, pent-up demand because of the pandemic, the Netflix Drive to Survive docuseries driving a lot of popularity in the Americas, and the F1 title fight between Hamilton and Verstappen created extra appetite this year for an already popular event.
The promoter even reckoned 40,000 more three-day tickets could have been sold if there was capacity at the track!
But despite the immense popularity of the race it is only on a short-term contract. The first five Mexican GPs were state-funded but that financial support was lost and a new deal was done with Mexico City government assistance attracting backing from local businesses.
If the new way of funding the race satisfies the relevant stakeholders following this event then negotiations can begin over a new deal.
With record attendance and a Perez podium, this is surely the best possible chance of the new model working and a long-term agreement being struck.
If this weekend doesn't make the Mexican GP work then nothing will.  – Scott Mitchell
Losers
Lewis Hamilton's title defence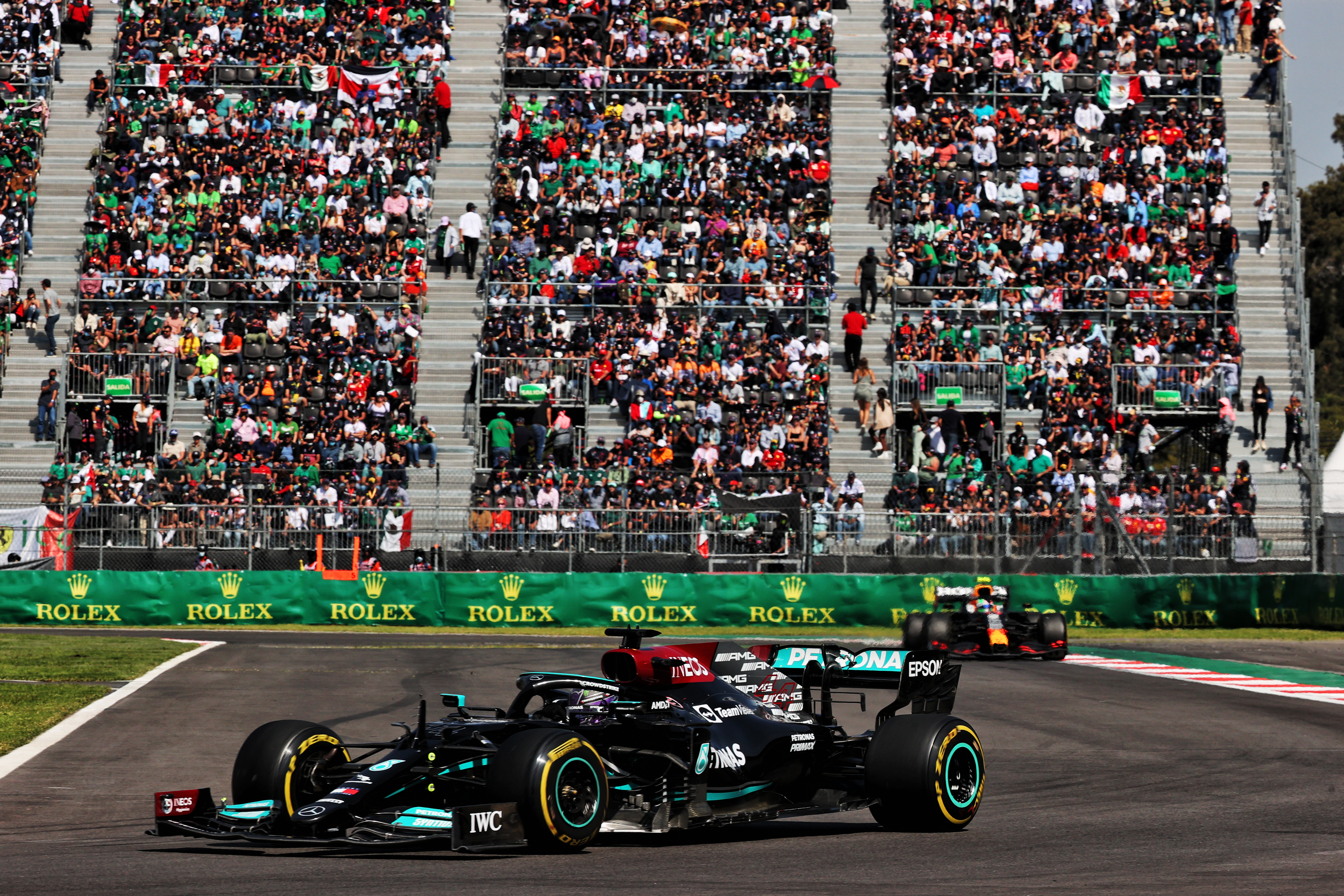 For the third consecutive F1 race weekend, Hamilton's hopes of clinching a record-breaking eighth world championship were reduced.
An unlikely Mercedes front row lockout was quickly dissolved by Hamilton's lack of confidence on the brakes, Bottas's poor positioning and a superbly confident move from Verstappen.
Thereafter Hamilton had no answer for Verstappen's pace and had to look backwards to defend from home hero Perez.
He did this very well and likely limited the damage from a weekend that was always going to be painful.
But a losing margin that looked like it would have swollen to over 20 seconds had Verstappen not become entangled in Bottas's late-race fastest lap effort, is far greater than Hamilton or Mercedes could have anticipated prior to the weekend.
A loss to Verstappen in Brazil could leave Hamilton in an uncomfortable 2016-type scenario where Verstappen can afford to finish second in the last three races. With each passing defeat to Verstappen, these remaining races are becoming more and more of a must-win for Hamilton – JS 
Valtteri Bottas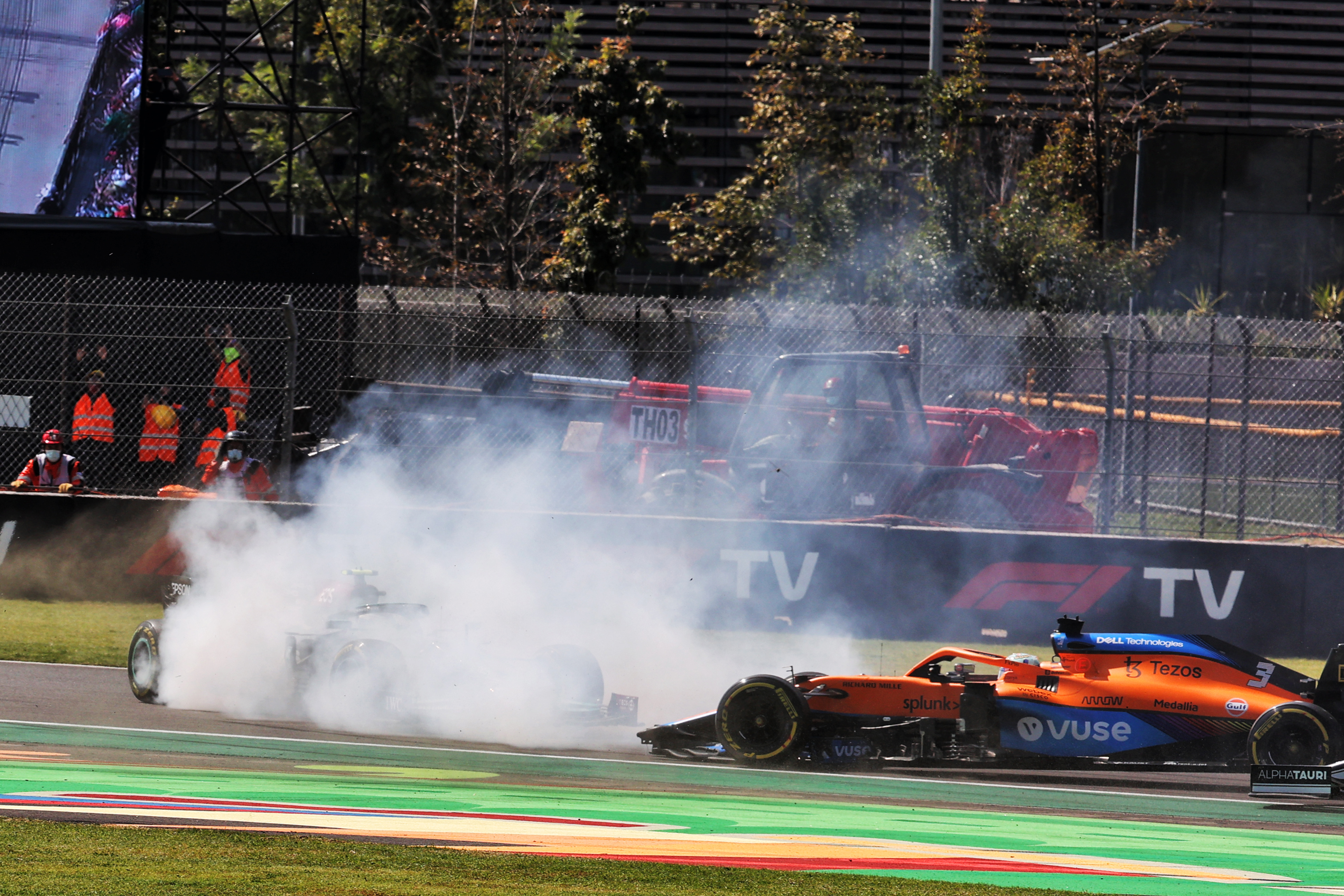 All too often Bottas fails to turn strong qualifying form into a race result of the same quality.
Of course, he can't be blamed for pole position in Mexico being converted into such a poor result, after being turned around by Daniel Ricciardo at the first corner.
So a large part of the reason for his place on this list is sheer bad luck causing him to be the biggest loser in the first lap fracas.
However, Bottas was also over cautious on entry as exhibited by team-mate Hamilton outbraking him on the dirty inside line and Verstappen sweeping past on the outside.
If you wanted to be ultra-harsh you could also argue that had Bottas raced a little harder into Turn 1 he'd have been just about out of reach of Ricciardo's McLaren too.
Bottas then spent most of the race bottled up behind, ironically, Ricciardo and could never make a move stick. The subsequent slow pitstop and diversion into throwing on new tyres to get a fastest lap he wouldn't be allowed the reward for turned his race into something of a joke.
This weekend sort of summed Bottas up: quick but vulnerable, a little luckless, and lacking edge in battle. – SM
Antonio Giovinazzi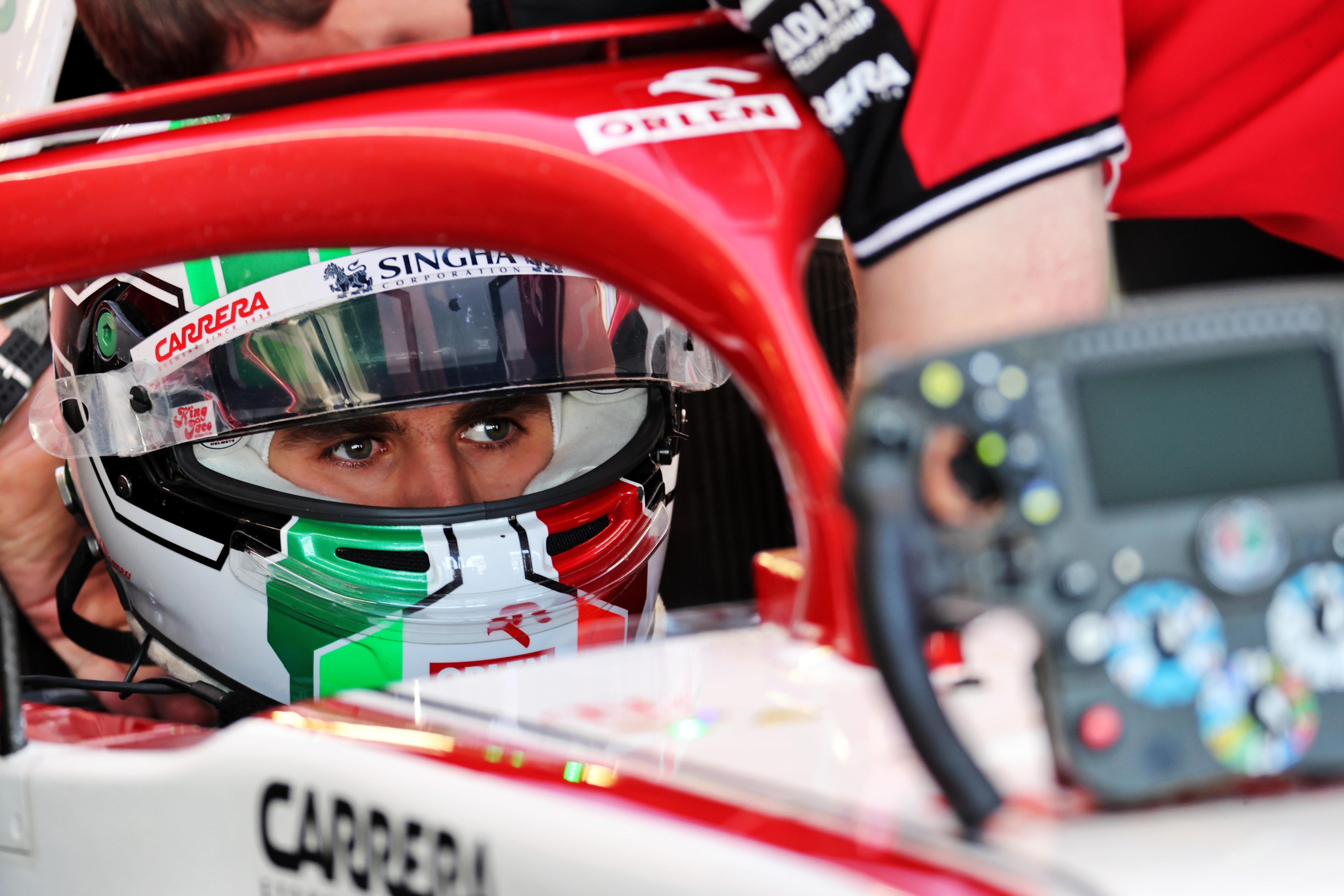 Bursting through from 11th on the grid to sixth place in the first corner chaos seemed to set Antonio Giovinazzi up for a great result at a time one would be quite useful for his diminishing chances of a 2022 F1 seat.
There was no disgrace in being swiftly overtaken by Sainz's Ferrari, but Alfa Romeo then made Giovinazzi too vulnerable with a lap 16 pitstop (on a day when some ran nearly to lap 40 on their first set of tyres).
Rather than giving him another shot at the Ferraris or protecting him against pressure from Vettel behind, Giovinazzi was dumped behind the cars that had pitted early after first-lap delays and made little progress from there, finishing 11th. – MB 
M
c

Laren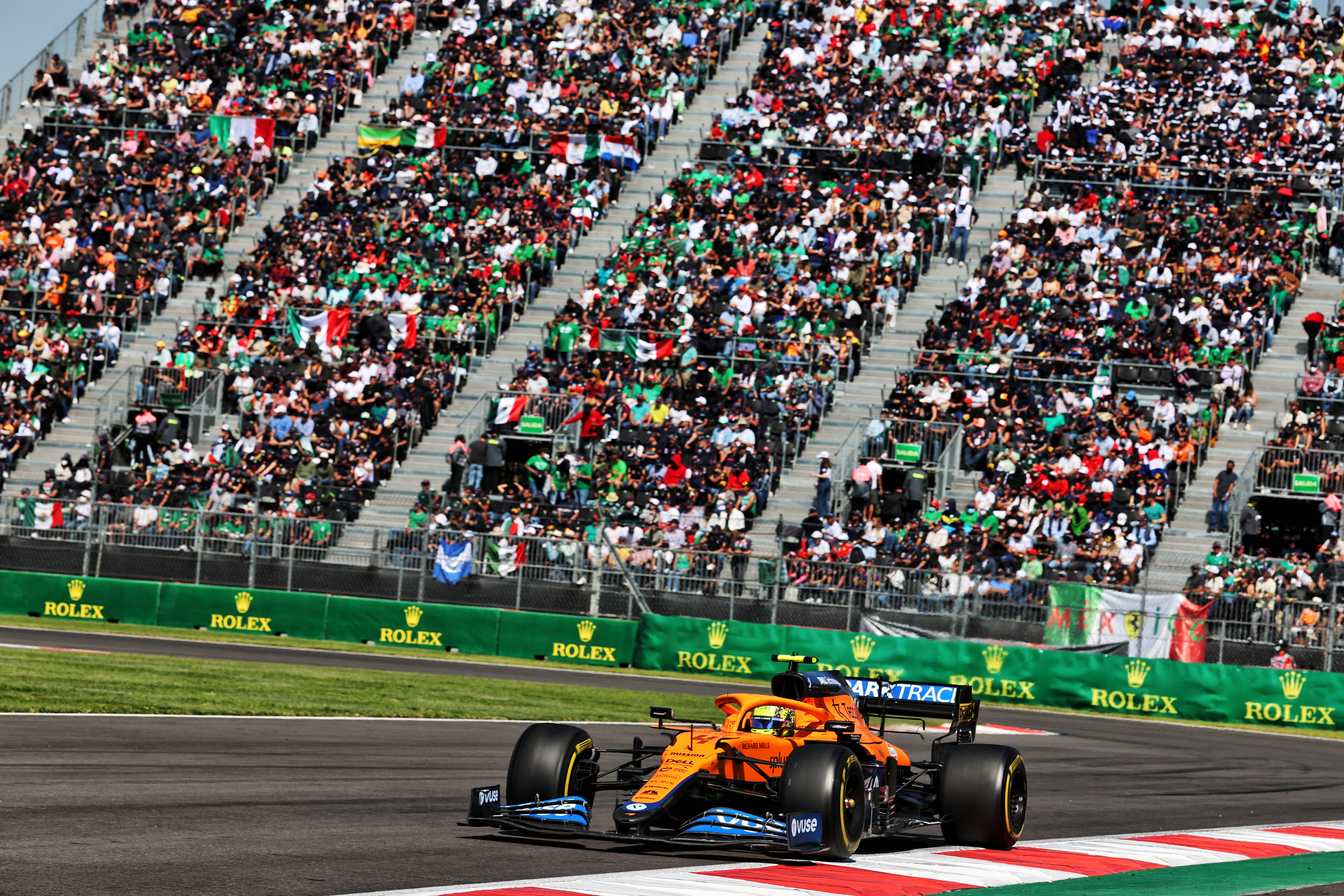 McLaren's grip on third in the constructors' championship has finally been relinquished and on recent form it'll be a tough ask to get it back.
Lando Norris's penalty and Ricciardo's Turn 1 error consigned McLaren to one of its worst results of the season, despite Norris's best efforts to turn a long first stint into something from the back of the grid.
McLaren knew this wouldn't be a particularly strong track for its MCL35M and from first practice this was looking like an even tougher weekend than it expected.
Still, the team could have salvaged a result with Ricciardo but his misjudgement into the first corner ended any hope of that happening.
The only thing that went right was Ricciardo somehow escaping a penalty for spinning Bottas, not that it made much difference to the end result. – SM
Alpine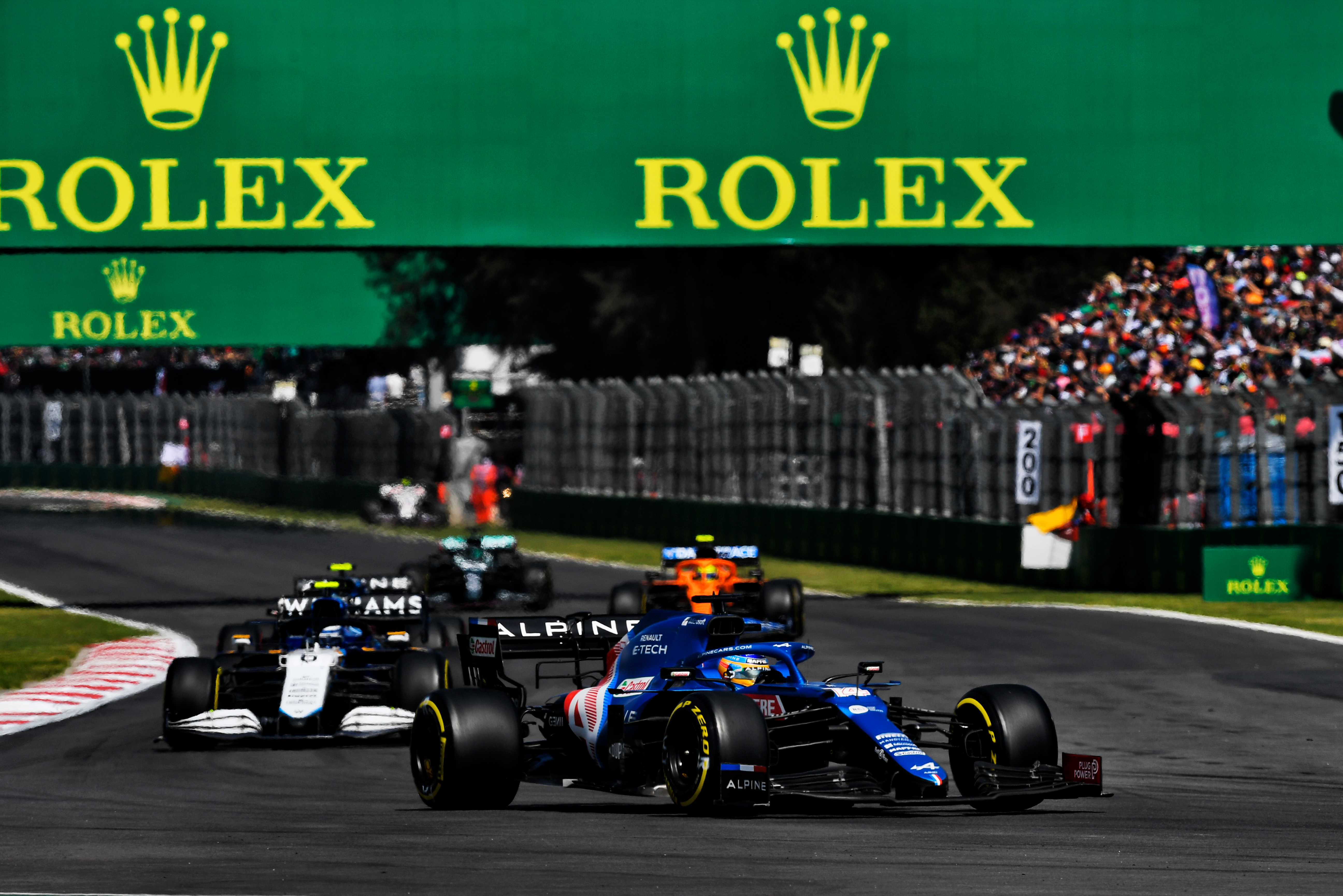 Alpine benefitted from Fernando Alonso's brilliant navigation through the opening lap chaos to bag a couple of points from a weekend where it never really looked like a credible points threat.
It got the strategy calls right with Alonso running a long first stint, but it fluffed Alonso's pitstop and he failed to make any kind of impression on Raikkonen's Alfa Romeo, a car that a team with Alpine's resources, should be well clear of.
Esteban Ocon barely featured on the TV broadcast after he lost time amid the opening lap chaos and had to endure a painfully long second stint that yielded a 13th place finish.
Gasly's fourth place erodes Alpine's former 10-point advantage in its fight with AlphaTauri over fifth place in the constructors' championship and brings the two teams level on points.
And now with Tsunoda seemingly finding his stride, Alpine faces a tough battle to come out the winner in that particular tussle. – JS
Yuki Tsunoda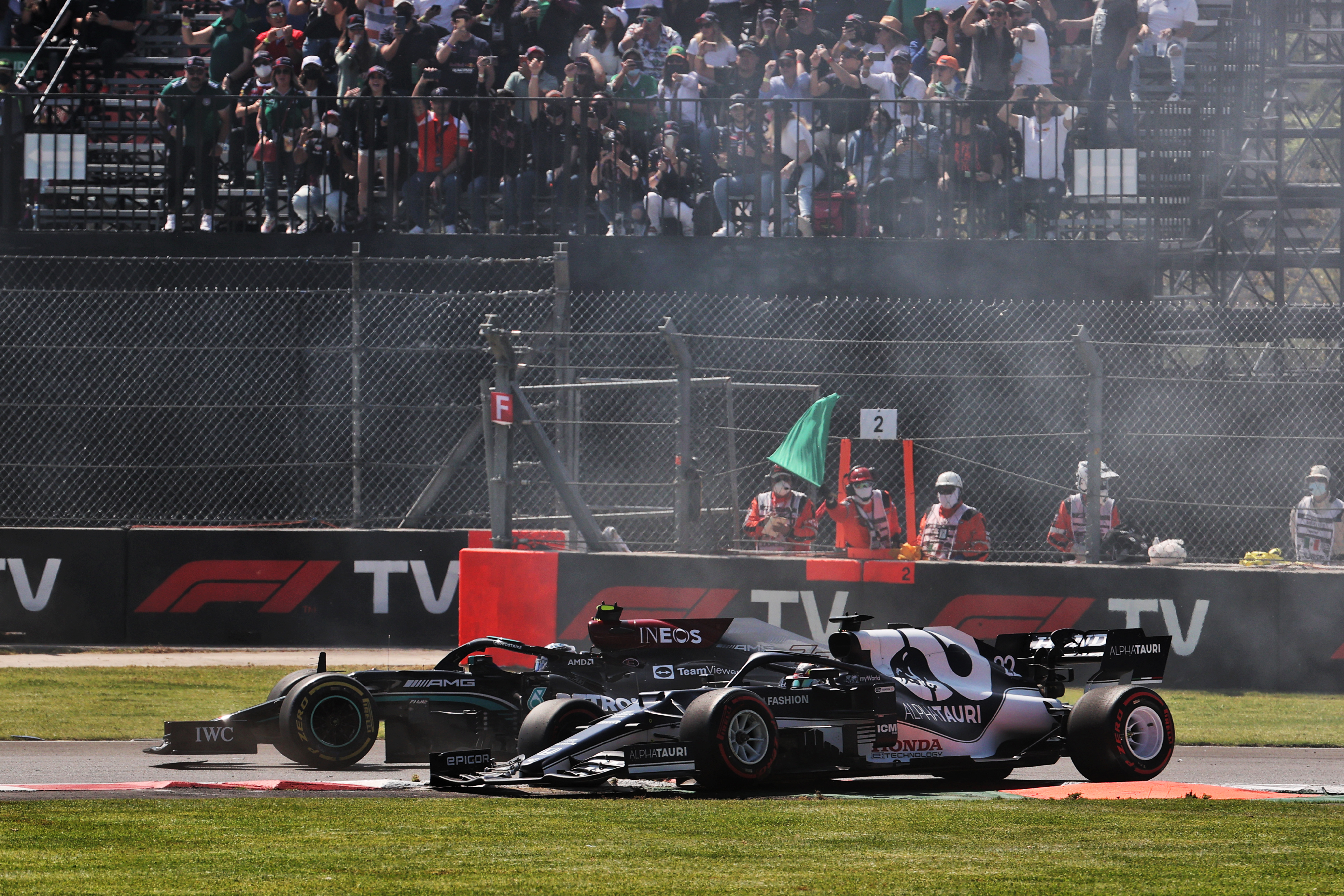 Yuki Tsunoda's Mexican GP weekend: large technical penalty, sent out in qualifying purely to tow his team-mate around, berated by his ultimate bosses and scapegoated for the sister team's qualifying failure, bounced to a mangled halt in the first-corner traffic chaos triggered by Bottas being spun in front of the pack. The end.
When Tsunoda had chance to show his pace, it was fast and continued the progress he's shown lately.
Perhaps going right off the road and kicking up dust as Perez and Verstappen closed on him in Q3 was a counterproductive piece of over-politeness, but by the time he got that call he had few other options.
Tsunoda only has himself to blame for most of his 2021 missed opportunities. That was emphatically not the case this weekend. – MB