The 2022 Spanish Grand Prix was surely one of the best modern races at the Catalunya circuit that perhaps too often produces processional races.
The many twists and turns of the race served up a host of winners and losers as our writers explain.
Winners
Max Verstappen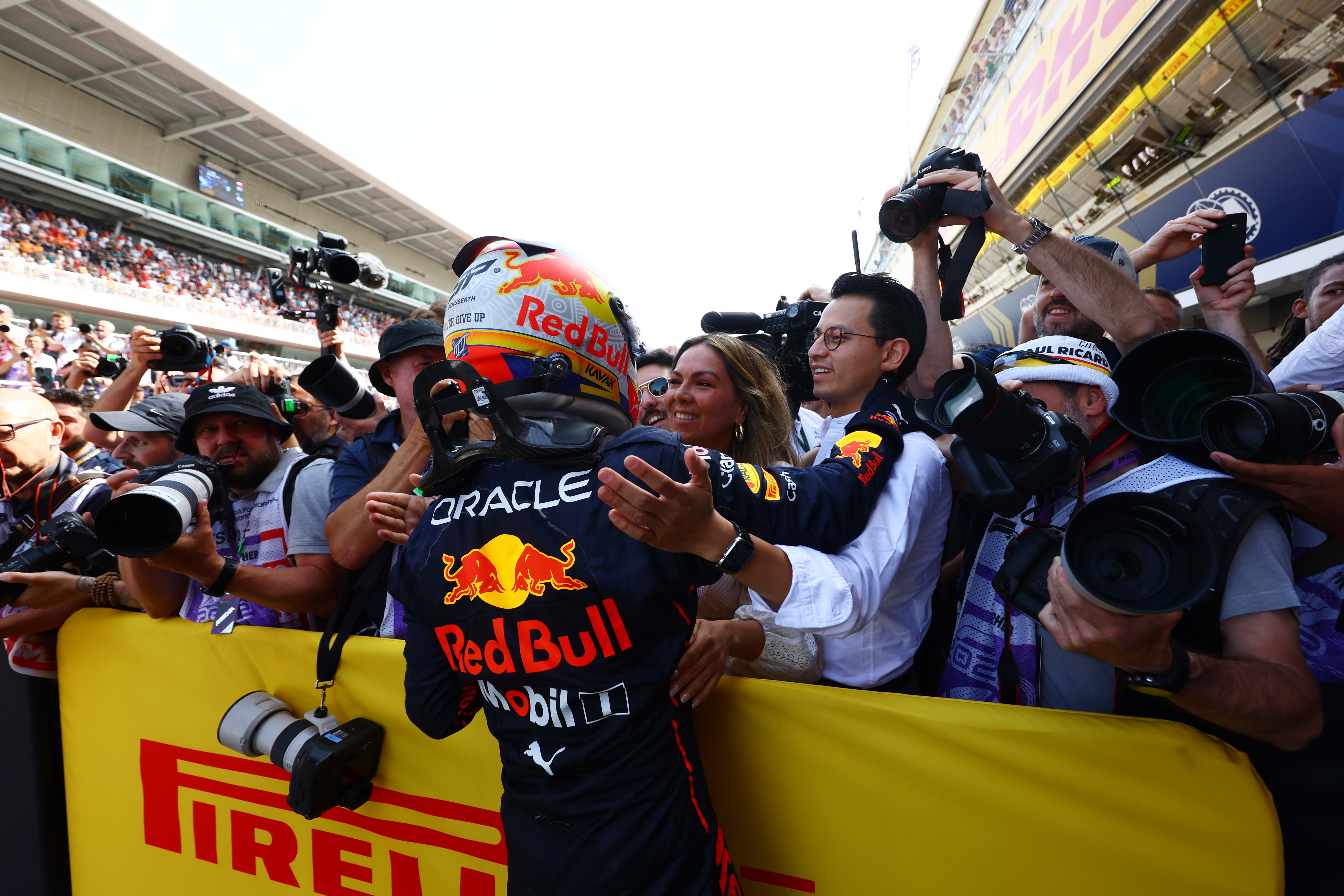 Max Verstappen yo-yoed between our winners and losers list throughout the Spanish GP.
When he shadowed Charles Leclerc at the start of the race, he looked poised to have a shot at breaking into the winners section but his spin into the gravel swung him the other way.
His DRS woes during the multitude of laps he spent behind George Russell looked to further cement his loser status but then Leclerc retired and Verstappen fired in the fast laps on the soft tyres to ensure the victory was his – via a Red Bull team order that he probably didn't need to overcome Sergio Perez.
It gives Verstappen the championship lead, and although in slightly fortuitous circumstances, considering Verstappen's reliability-induced retirements from Bahrain and Australia, he'll likely have little sympathy for Leclerc's plight.
Red Bull made the tough but necessary call with Sergio Perez who did a stellar job to earn Red Bull's second one-two of the season. – Josh Suttill
Mercedes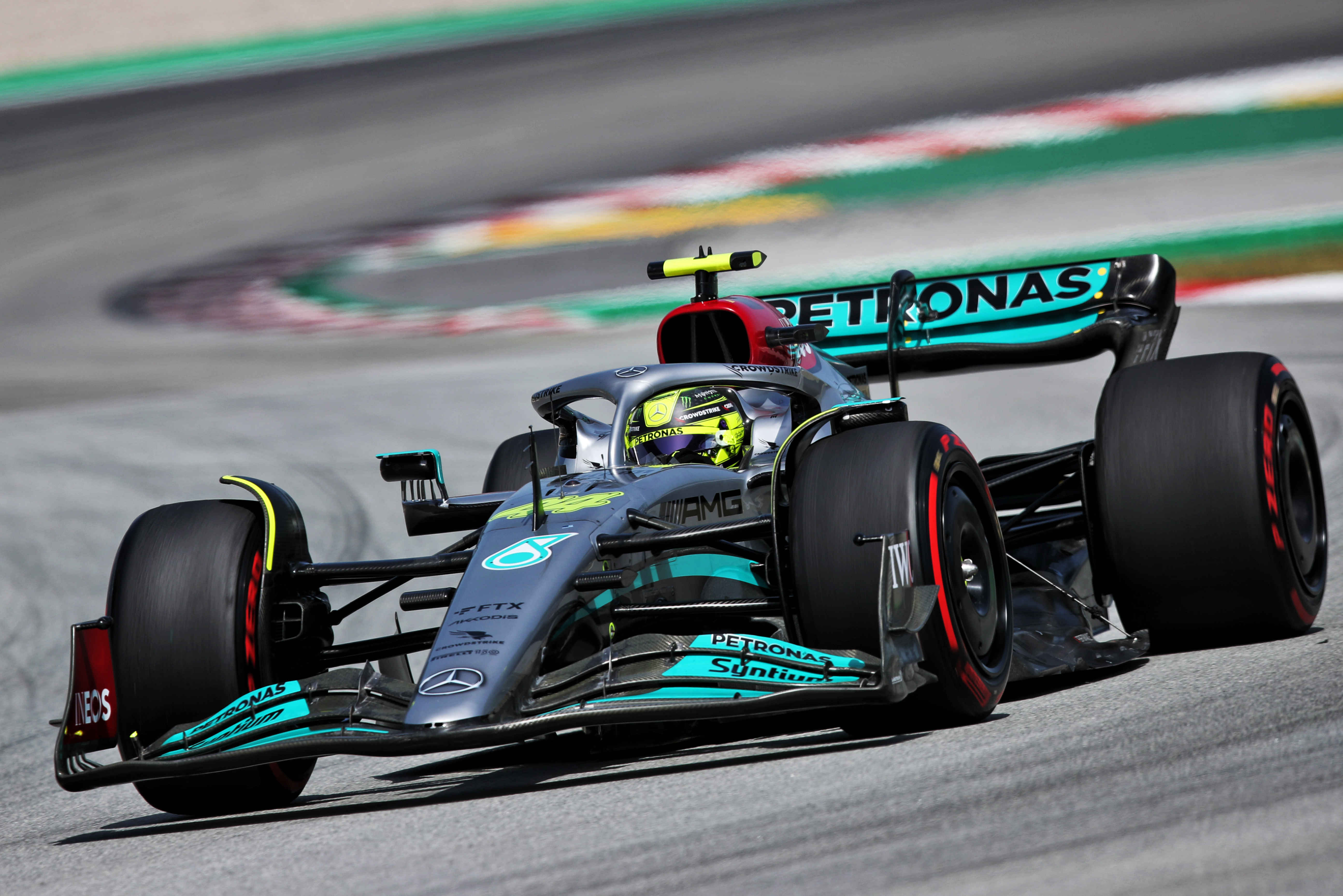 Still only third and fifth, and limping at the end with overheating cars, but Mercedes provided strong evidence in Spain that it's back in business and both its drivers had a huge amount to be proud of.
Though Russell looked like he would again be Mercedes' hero with his gallant efforts to fend off the Red Bulls for a podium and then the race lead, Lewis Hamilton went from first-lap damage to intimating he ought to retire the car to a remarkable charge from a distant 19th to fourth before the water leak that dropped him to fifth.
In both pace and fighting spirit terms, Mercedes offered so much hope to its fans today. – Matt Beer
Valtteri Bottas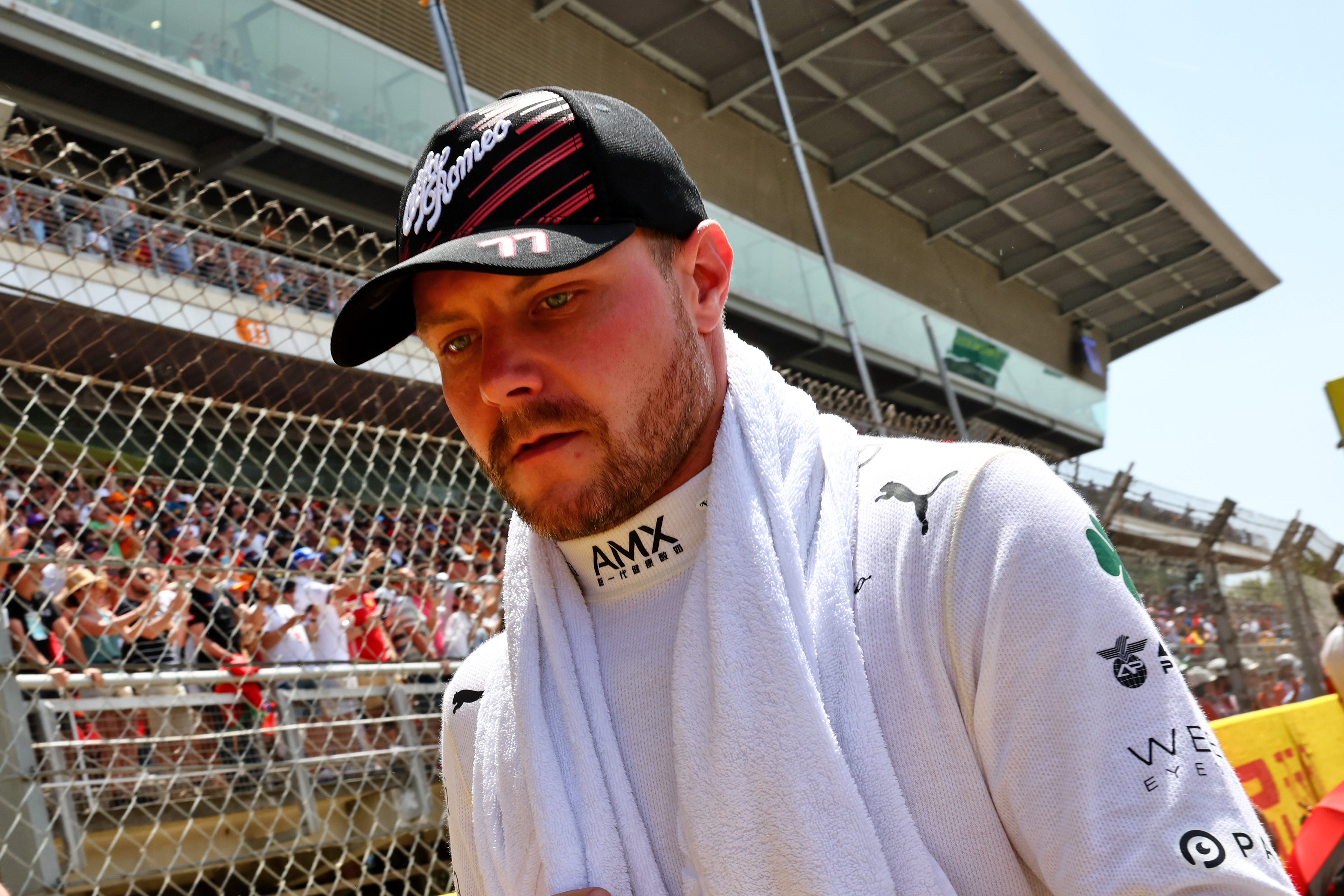 Given he'd spent the majority of the race in a pressure-free fourth place, Valtteri Bottas was right to sound peeved on team radio that Alfa Romeo sticking to a two-stop strategy left him only sixth at the end.
It's a points loss that might hurt too – Alfa Romeo could be seven points behind fourth-placed McLaren in the championship now not 11, and nine clear of chasing Alpine not five.
But Alfa Romeo's return to F1 respectability is not yet so well established that a sixth place feels disappointing. While fourth would've been outstanding, this is still a team that's gone from just about scoring on occasion and often going out in Q1 to being sad when it finishes only sixth because a Mercedes and a Ferrari passed it late on.
Perhaps the outcome showed a lingering lack of strategic sharpness that will hurt when Alfa Romeo's racing in such illustrious company. But in performance terms, this was a great weekend. – MB
Lando Norris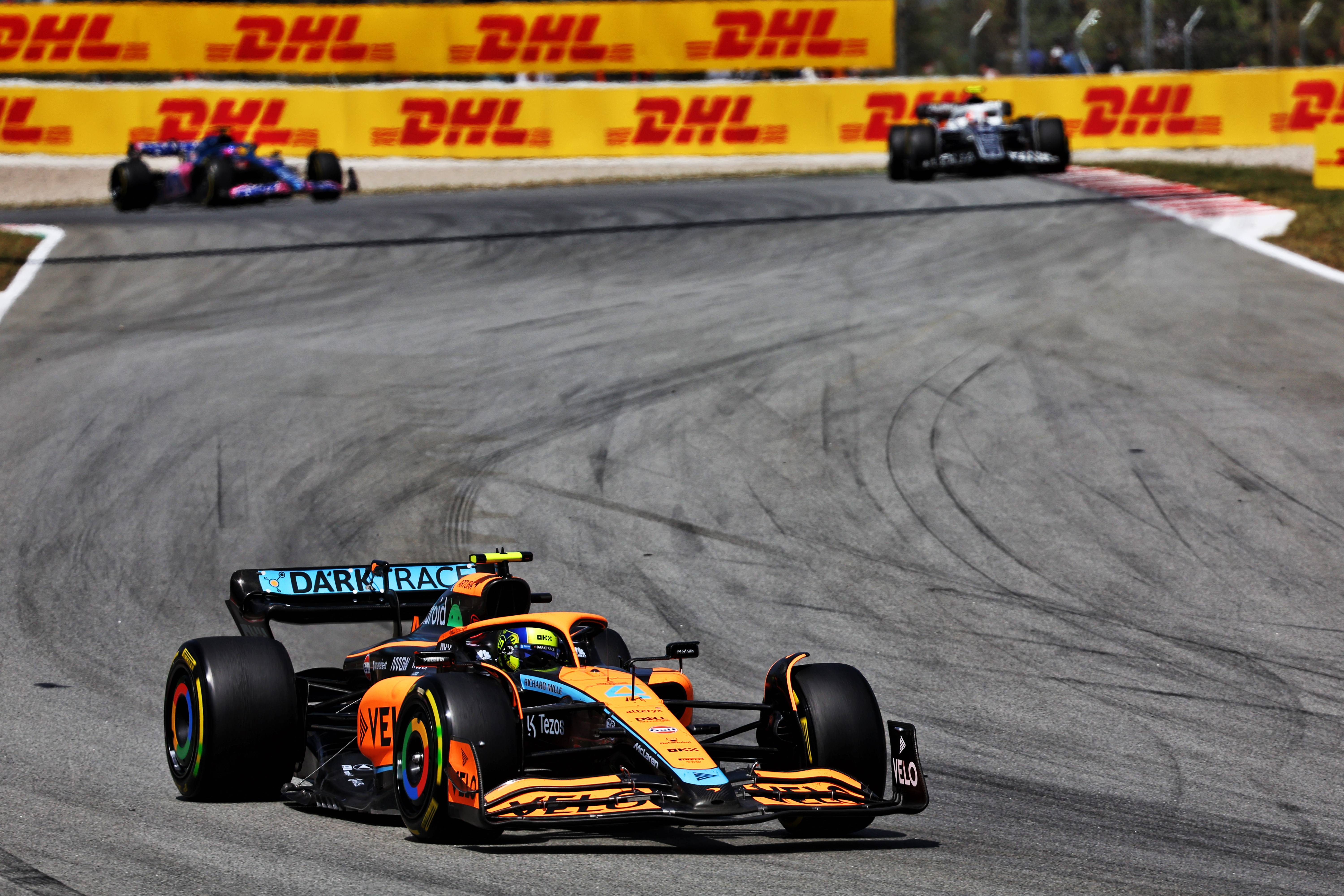 Eighth place is by no means a headline result for McLaren, particularly as it had a sizeable upgrade package for Barcelona yet now seems to be adrift of Alfa Romeo in the pecking order and behind Alpine too, but in the context of the rest of Lando Norris's weekend, it represented a good return.
The McLaren looked a marginal Q3 car on Saturday, so that he just missed out on the top 10 – and even then only after a lap was deleted for track limits – wasn't too bad a result, having also missed the FP2 long runs a day earlier after a costly trip through the gravel.
But in the race, he negotiated the start trouble, then picked off the cars he needed to in order to make his race – to the extent that McLaren felt it had "control" of its battle with the nearest cars and whether to stick on a two-stop or pit for a third time.
All this while he was feeling far from well all weekend – with tonsillitis, according to team boss Andreas Seidl. Norris said on Saturday he'd been "suffering with my throat, and eyes, and seeing", and come the end of the race he did not attend the media mixed zone so he could be seen by the team doctor. Precautionary given the heat, yes, but it still shows just how under the weather he was. – Jack Cozens
Fernando Alonso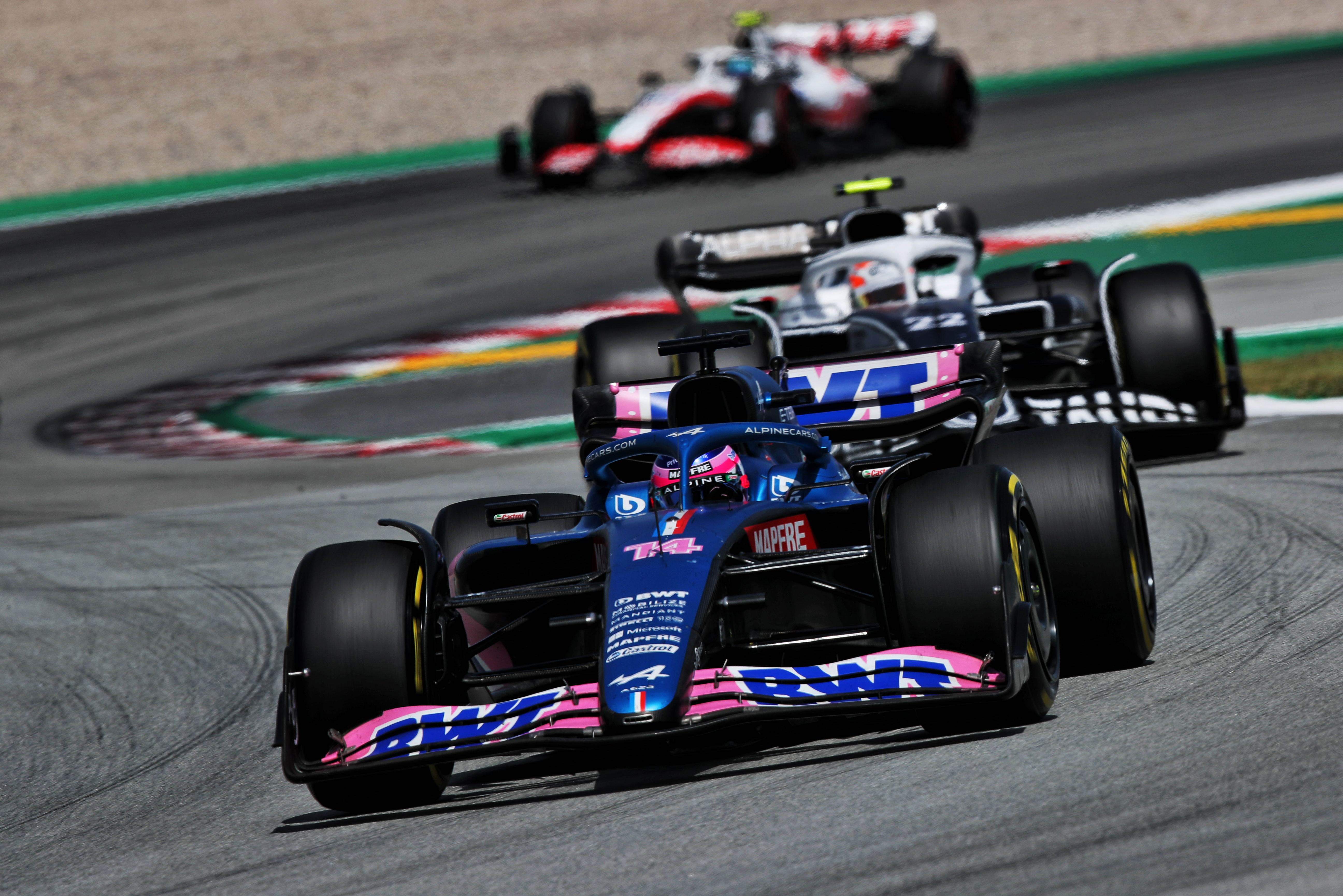 What a difference a day – or two – makes. Fernando Alonso was surprised by Alpine's tail-off in pace from Friday, where he was easily in the top 10, to Saturday, where even without a "misunderstanding" over how much time he had to start a lap that meant he was out in Q1 he felt 12th or 13th was the best on offer.
He said he'd need "one of those mega fantastic safety cars in the right moment" to get a couple of points, so his prospects looked even worse when Alpine elected to change his engine, sending him to the back of the grid.
But then came a classic Alonso drive with plenty of incisive overtaking that yielded the couple of points he thought was a fantasy. It capped a good afternoon for Alpine, too, as Esteban Ocon's drive to best-of-the-rest-of-the-rest behind Bottas, after a similarly no-nonsense rise into the points, gave him seventh. – JC
Losers
Charles Leclerc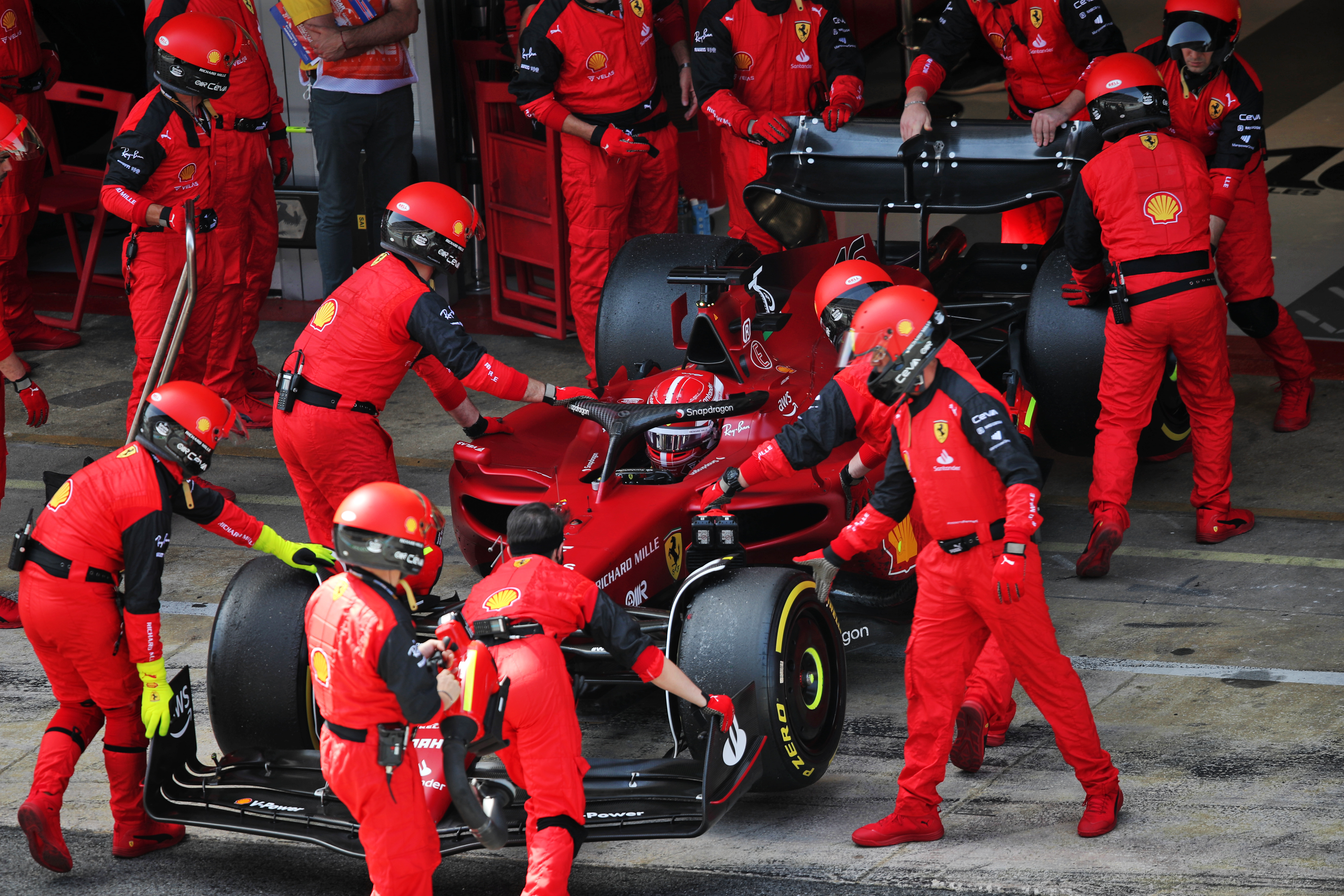 Before his retirement, Leclerc appeared to be on for the most comfortably victory of the 2022 season so far.
He kept his Ferrari nailed to the track while Verstappen and Carlos Sainz made errors and ran his own race out front thereafter – only for a power unit issue to curtail his day and cost him his championship lead as he heads home to Monaco, hoping to end a torrid spell of bad luck there. – JS 
Carlos Sainz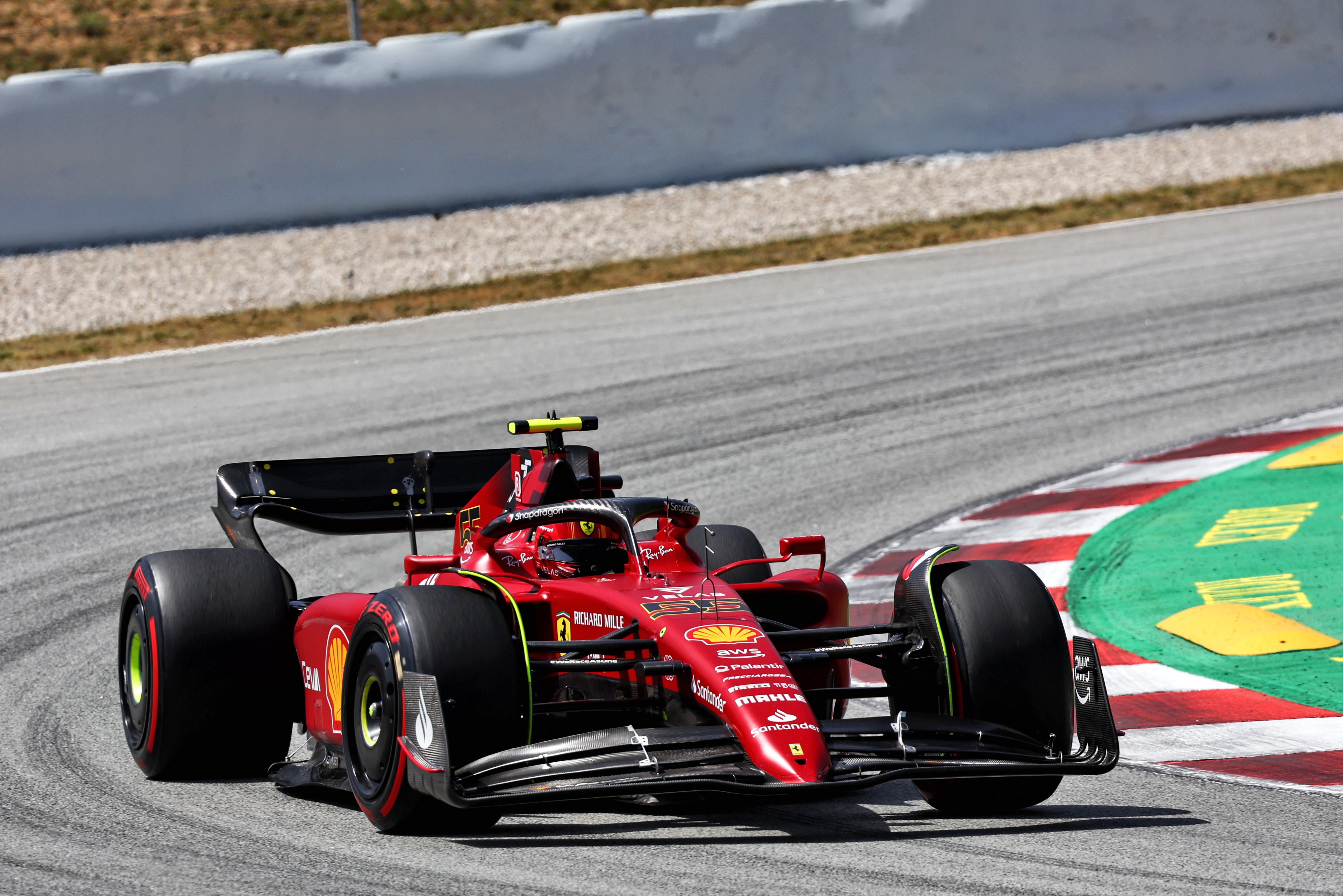 Another error from Sainz, which looked better once the usually error-free Verstappen made a similar mistake but was still costly for Ferrari.
With Leclerc out of the race, Ferrari needed Sainz to pick up the pieces in a similar manner to how Perez would have still given Red Bull the victory if Verstappen's off was terminal.
But he wasn't there and instead was lucky to finish fourth after taking advantage of Hamilton's cooling woes.
Sainz looked second-best to Leclerc all-weekend long and his continued confidence struggles with this year's Ferrari remain a real concern. – JS
Daniel Ricciardo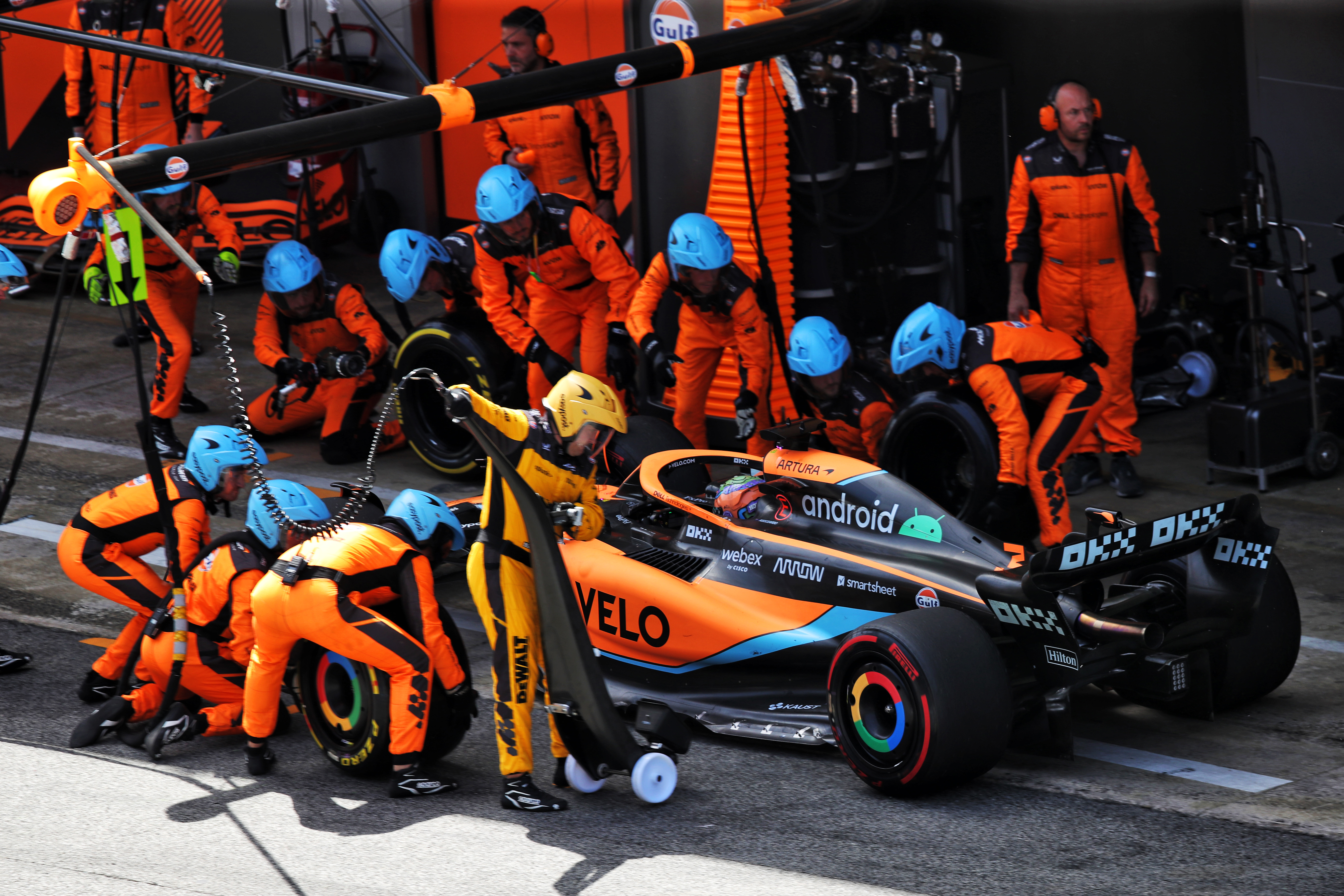 Any hope that being the only McLaren in Q3 would mean Daniel Ricciardo would be the team's main man on race day evaporated pretty quickly.
Lacklustre race pace meant he spent much of the first stint losing ground, and one of those overtaking him was team-mate Norris.
While Norris made it up to eighth, Ricciardo never looked like he'd recover into the points even as midfield strategies fluctuated. His eventual 12th place means he's 28 points behind Norris in the championship already. – MB
Kevin Magnussen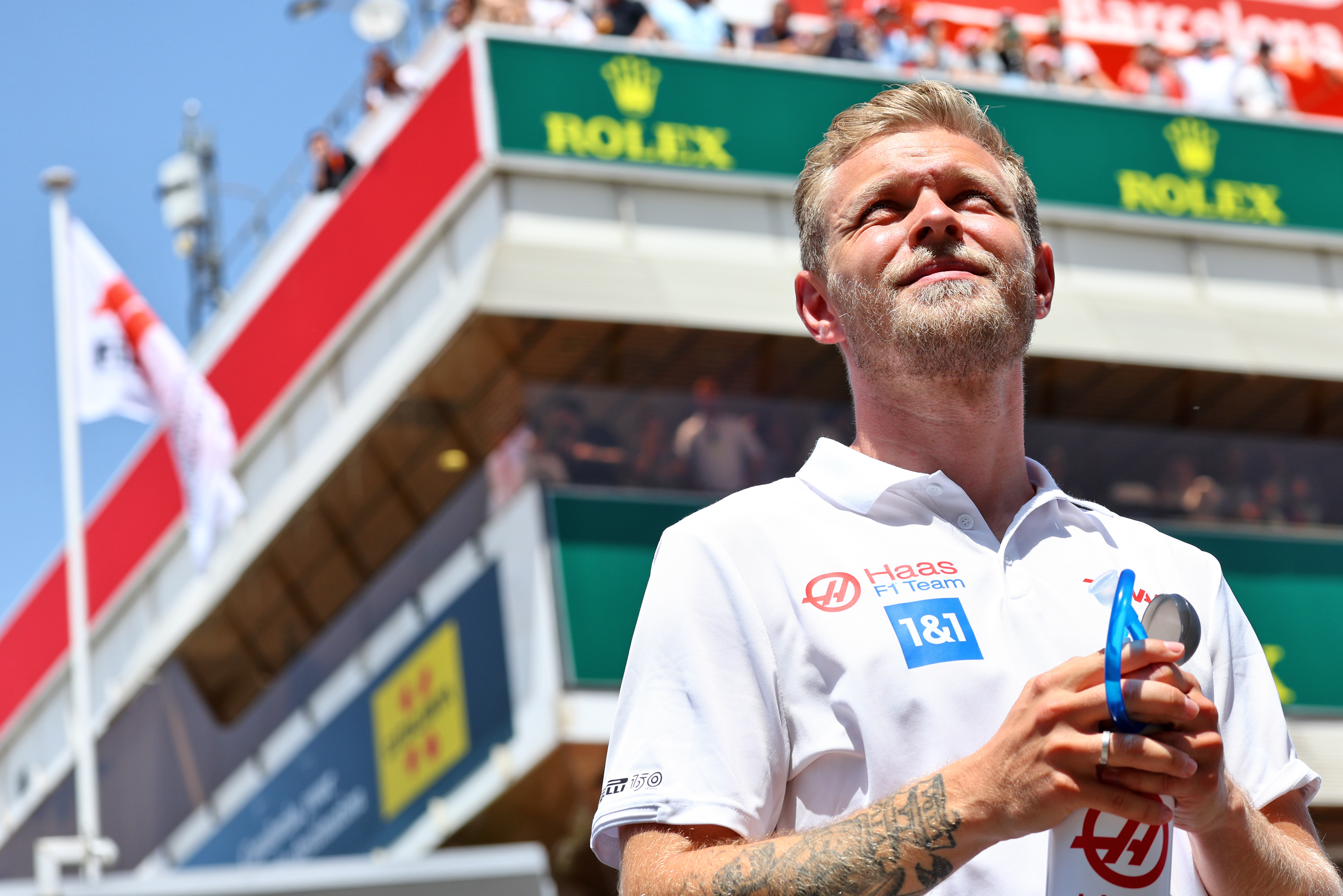 The fact that the top five positions were taken by drivers of Red Bulls, Ferraris or Mercedes, despite three of them hitting various bits of trouble, meant the gulf was realistically too big for any of the rest to break into that group.
But there were solid points on offer still. That Kevin Magnussen's chance of getting himself in among them ended on lap one was therefore both a waste and a disappointment considering Haas appeared to have potential at Barcelona.
It made the most progress of any team with its car on the ultimate pace at Barcelona relative to the previous five races, despite not bringing any upgrades, and as Bottas showed brilliantly, there was a chance for a midfield team to escape the fraught lower reaches of the top 10 to secure a good result today.
Maybe Magnussen wouldn't have had the pace on race day given Mick Schumacher's slide down the order. We'll never know and, without saying who was in the right and the wrong in his clash with Hamilton, that's entirely because of a first-lap incident that didn't need to happen. – JC 
Alex Albon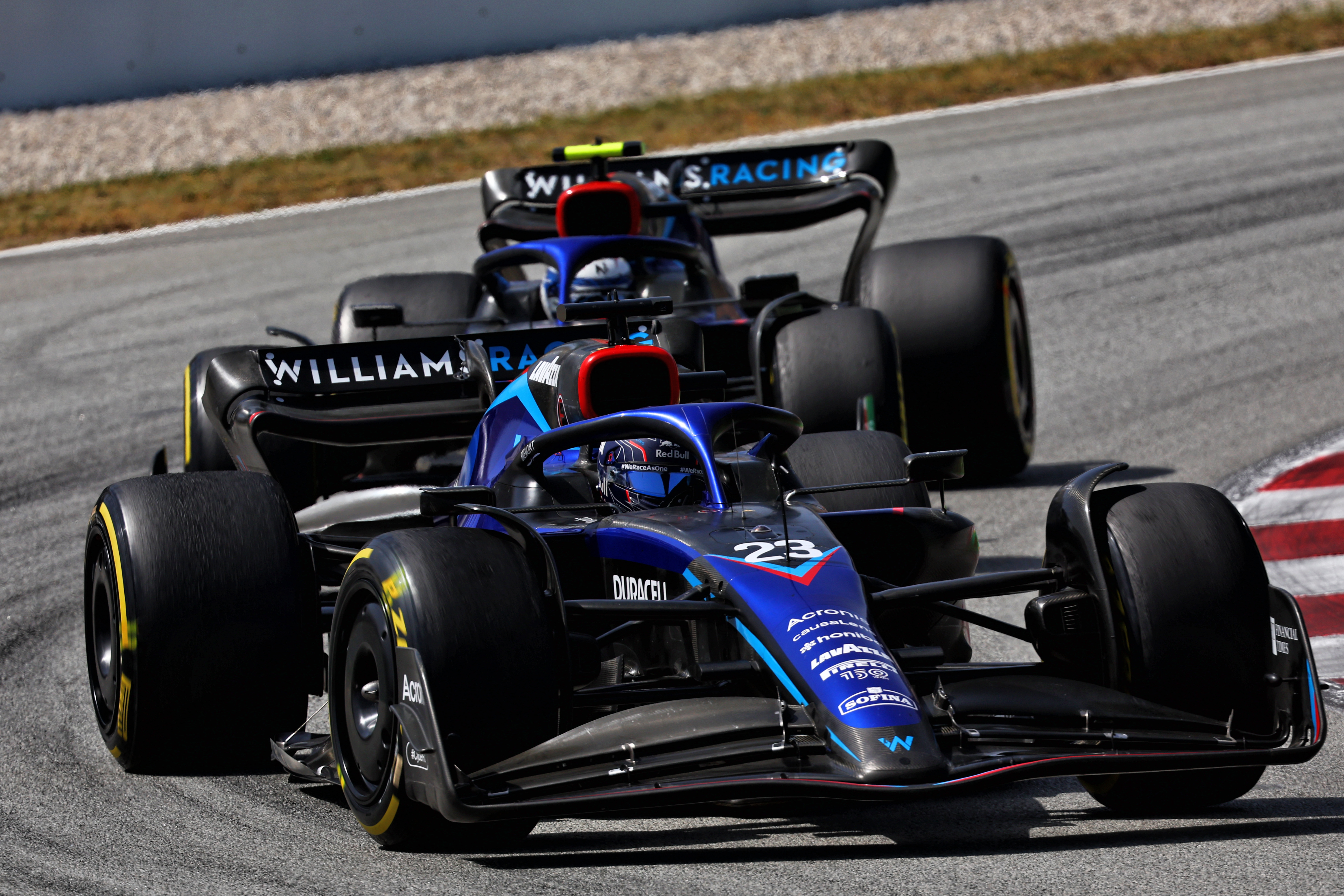 Some brilliant race drives combined with team-mate Nicholas Latifi's huge lack of confidence in the 2022 car meant Alex Albon has been Williams's clear team leader so far this year and allowed him to pick up Russell's mantle as the team's underdog hero.
But he struggled for most of the race in Spain, was overtaken by Latifi early on and finished last. A penalty for track limits offences made no difference to his position but just underlined what an unsuccessful afternoon this was. – MB