The 2022 Canadian Grand Prix might not have hit the heights of previous visits, but it was another solid entry in what's been an entertaining start to the Formula 1 season.
Fortune continued to shine on F1's leading light at the moment, but things weren't so good for his team-mate – while there were more chances taken, and others missed, in the ultra-close midfield fight.
We pick out the biggest winners and losers from the first race in Montreal for three years.
WINNERS
MAX VERSTAPPEN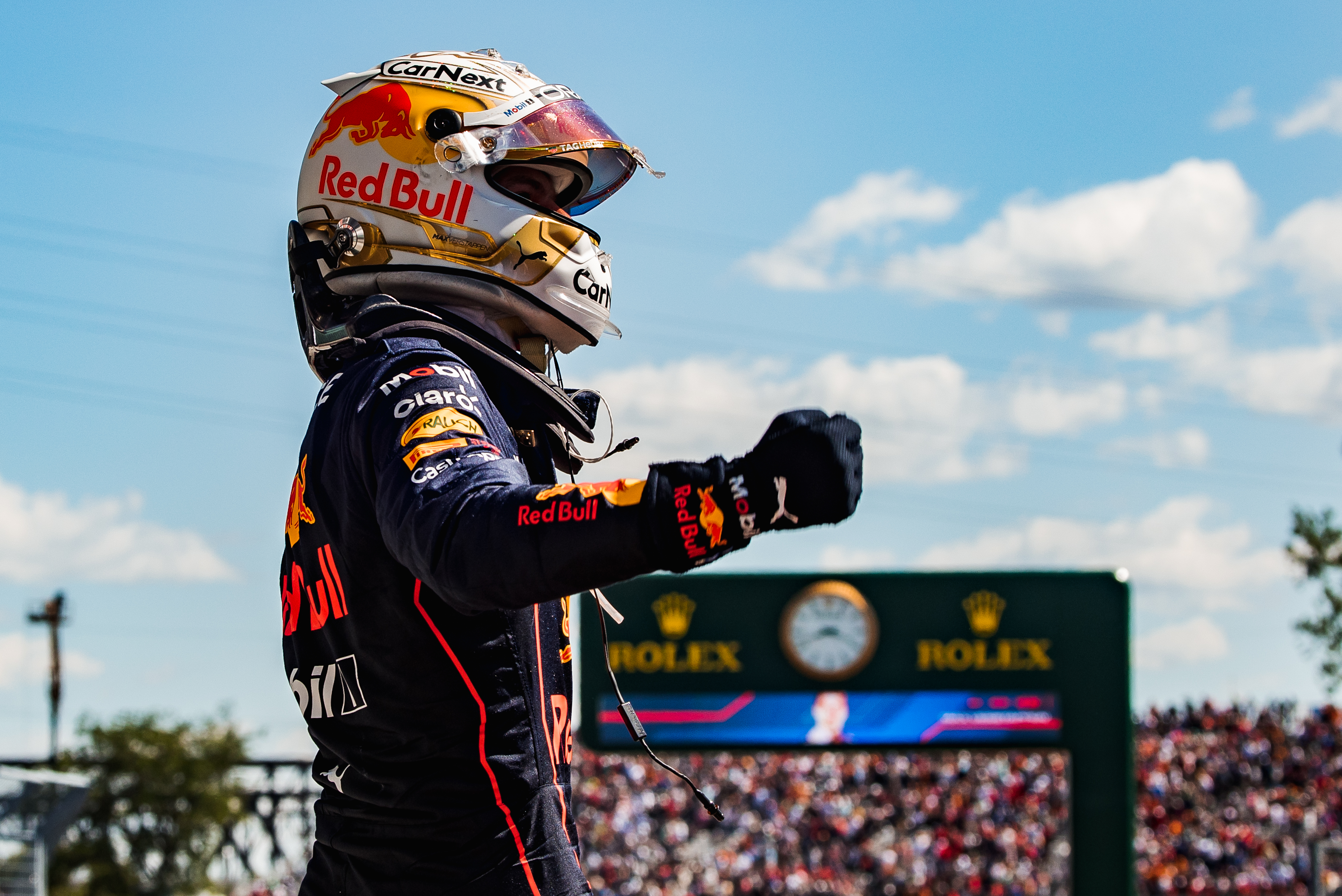 Verstappen looked at his unflappable best on raceday in Montreal. Fernando Alonso's big talk about a challenge into Turn 1? Dismissed. Carlos Sainz's in-roads on fresher tyres in the middle of the race? Limited. Sainz's subsequent attacks in the final part of the race? Rebuffed.
The world champion was crushingly fast on Saturday and, while the difference wasn't the same on Sunday, he ultimately made the difference in battle in the race.
In truth, the Red Bull driver always looked to have the measure of Sainz despite the Ferrari driver's best efforts to relentlessly give chase. Verstappen's reward is a lead of almost 50 points over his nearest rivals in the drivers' standings, team-mate Sergio Perez (46) and the other Ferrari of Charles Leclerc (49). Imperious. – Jack Cozens
MERCEDES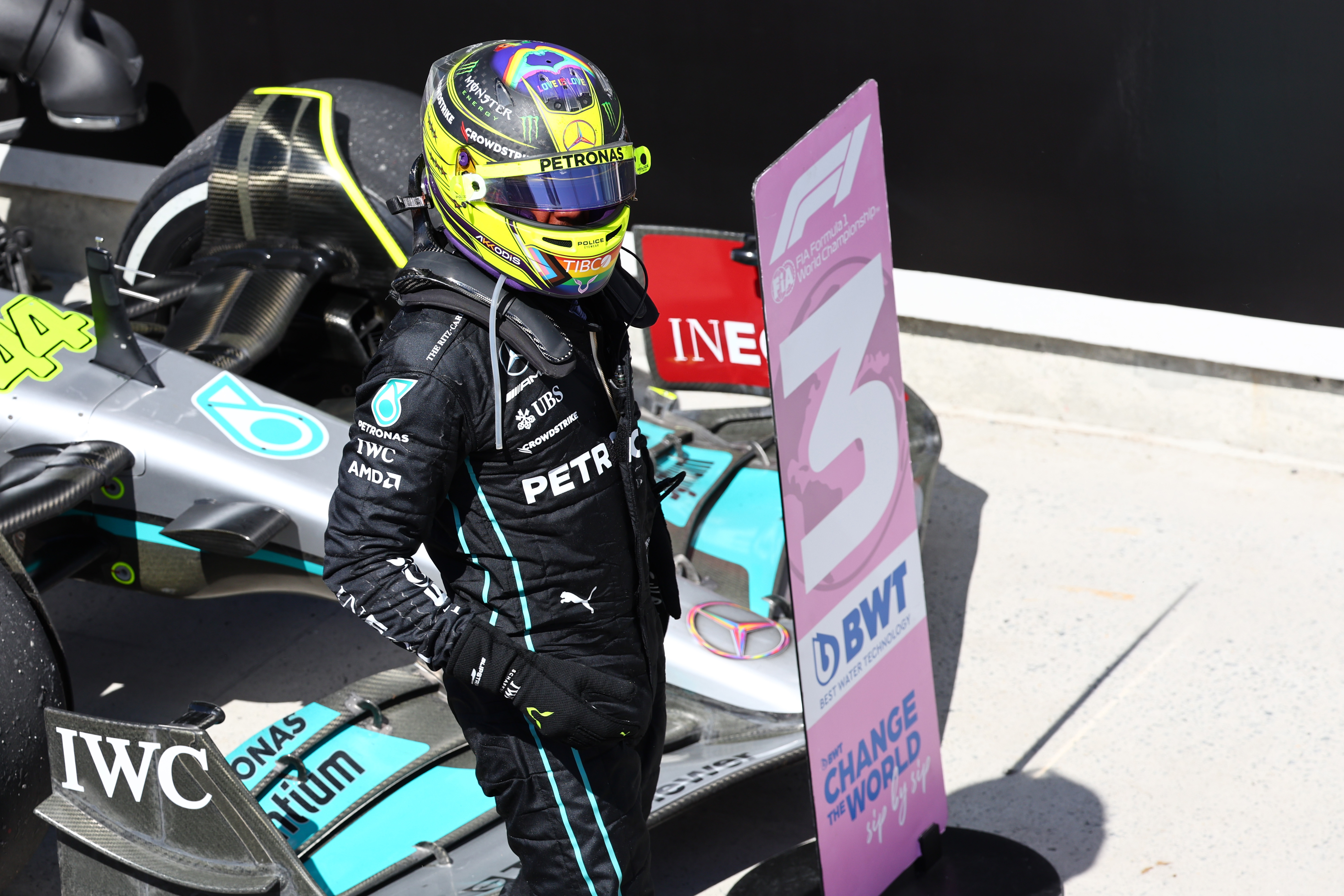 Lewis Hamilton's delight at his and Mercedes' qualifying performance was obvious on Saturday evening, especially in the context of its struggles on Friday where Hamilton said the set-ups he tried were "not nice to drive".
But surely neither he nor the team could have expected to be so close to the pace in the race having been so far from it in practice.
OK, the late safety car helped and the Mercedes still doesn't look to have the measure of Red Bull or Ferrari, but there was a point in the race before the full safety car when Hamilton was genuinely the fastest driver on the track, and there was a vim to his driving too as he squabbled with Verstappen when the Red Bull left the pits. His delight and relief at returning to the podium was palpable.
George Russell's decisive overtaking early in the race was key to ensuring he had enough in hand in the final laps to keep the Ferrari of Leclerc in check too. Third and fourth is without a doubt better than Mercedes could have expected. – JC
ALPINE AND ESTEBAN OCON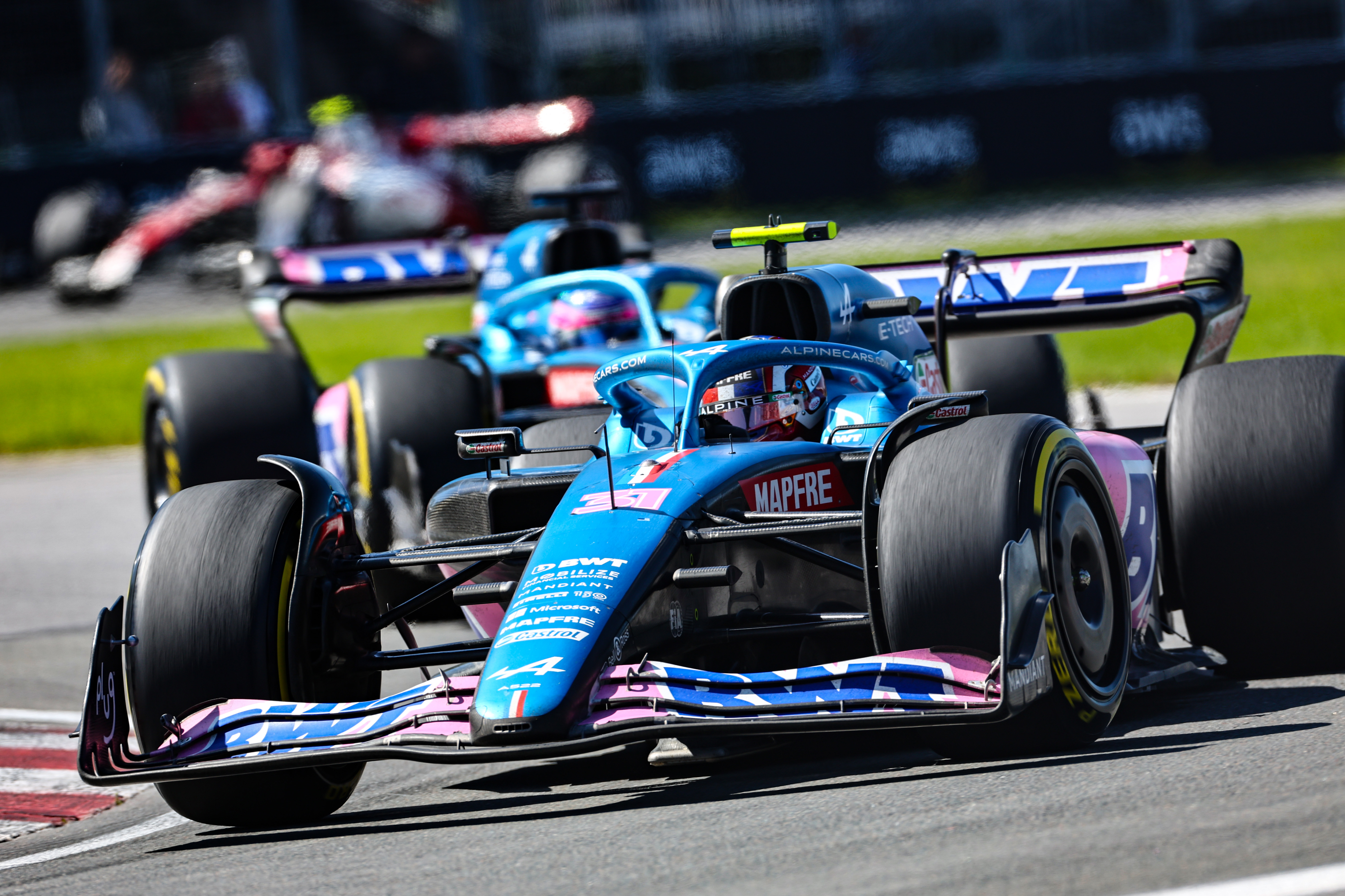 Given Fernando Alonso's front row start just turned into just a disgruntled-sounding seventh place, you could raise a doubtful eyebrow at Alpine's presence in the winners' group today.
Surely from that front row, it at least should've pulled off a little bit of race-leading underdog heroics, or a more convincing podium bid, or beaten the Mercedes.
OK, yes, given the second place on the grid, Alpine fans surely hoped for more. But sixth and ninth – even after Alonso's penalty – still makes it fourth-best behind the top three teams of recent seasons, and it's a strong double-points haul that moves the team four eighth off fourth-placed McLaren in the constructors' championship.
Considering Alpine's usual 2022 situation, this was a very decent result. Considering one of its cars started on the front row, it's maybe a bit disappointing. But in pragmatic terms, a good day. For Esteban Ocon too, beating Alonso having been comprehensively outqualified was a strong intra-team turnaround. – Matt Beer
ALFA ROMEO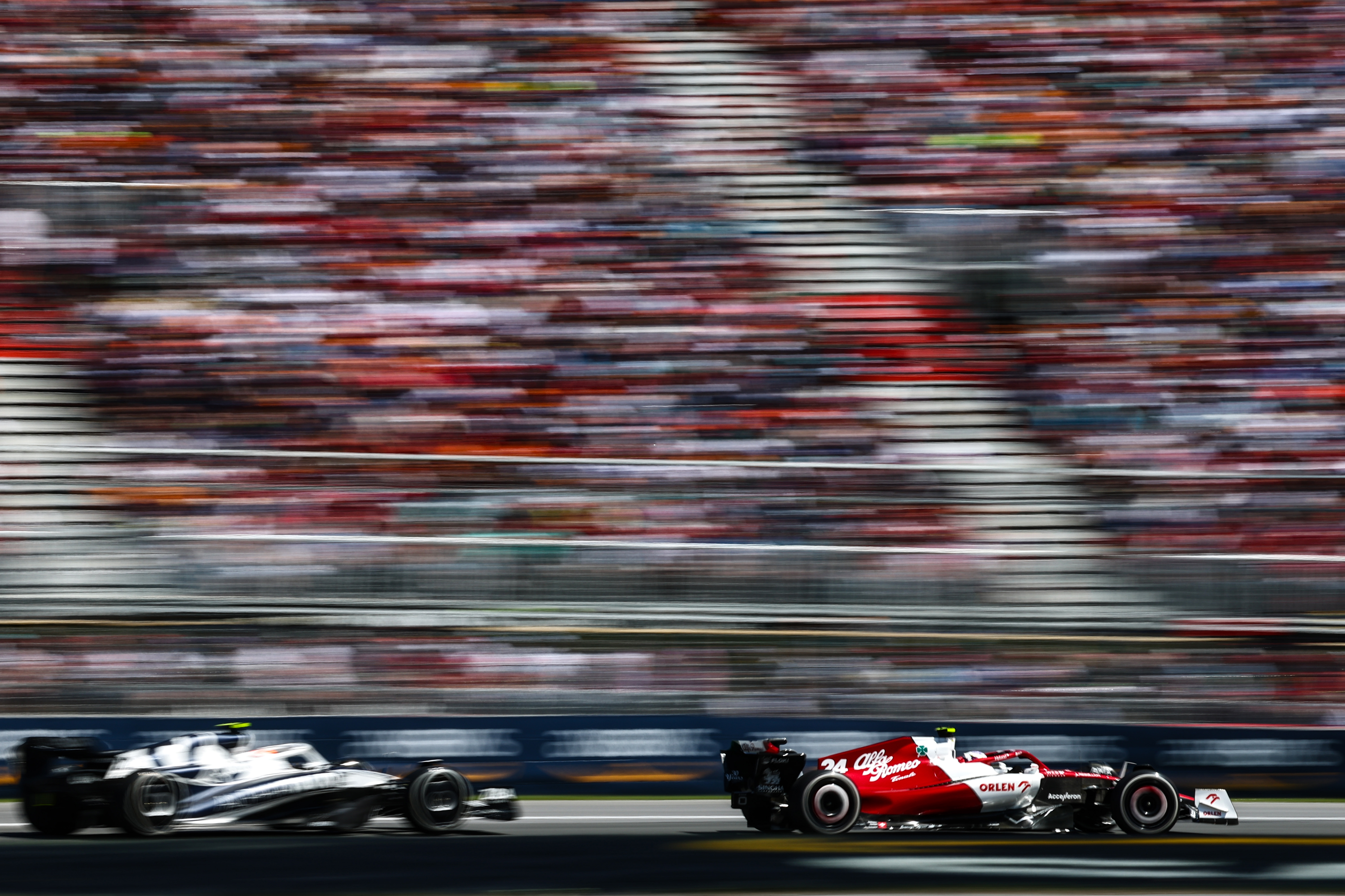 Not Alfa Romeo's biggest points haul of the season, but an encouraging result after a very shaky Baku a week ago.
Tenth on the grid and ninth in the race were both new personal bests for Zhou Guanyu and will be a very timely boost given his rookie campaign had started to meander a touch lately.
Valtteri Bottas might also end up with more than his current eighth place if stewards disapprove of Alonso's many changes of direction while trying to hold him off on the straight on the final lap.
The result does leave Alfa Romeo 14 points adrift of Alpine and sixth in the constructors' championship, which doesn't really represent its pace this year. But the lack of points is down to unreliabilty and Zhou underperforming at earlier races, and in Montreal, neither of those was a problem – which is how Alfa Romeo needs it to be from here. – MB
LANCE STROLL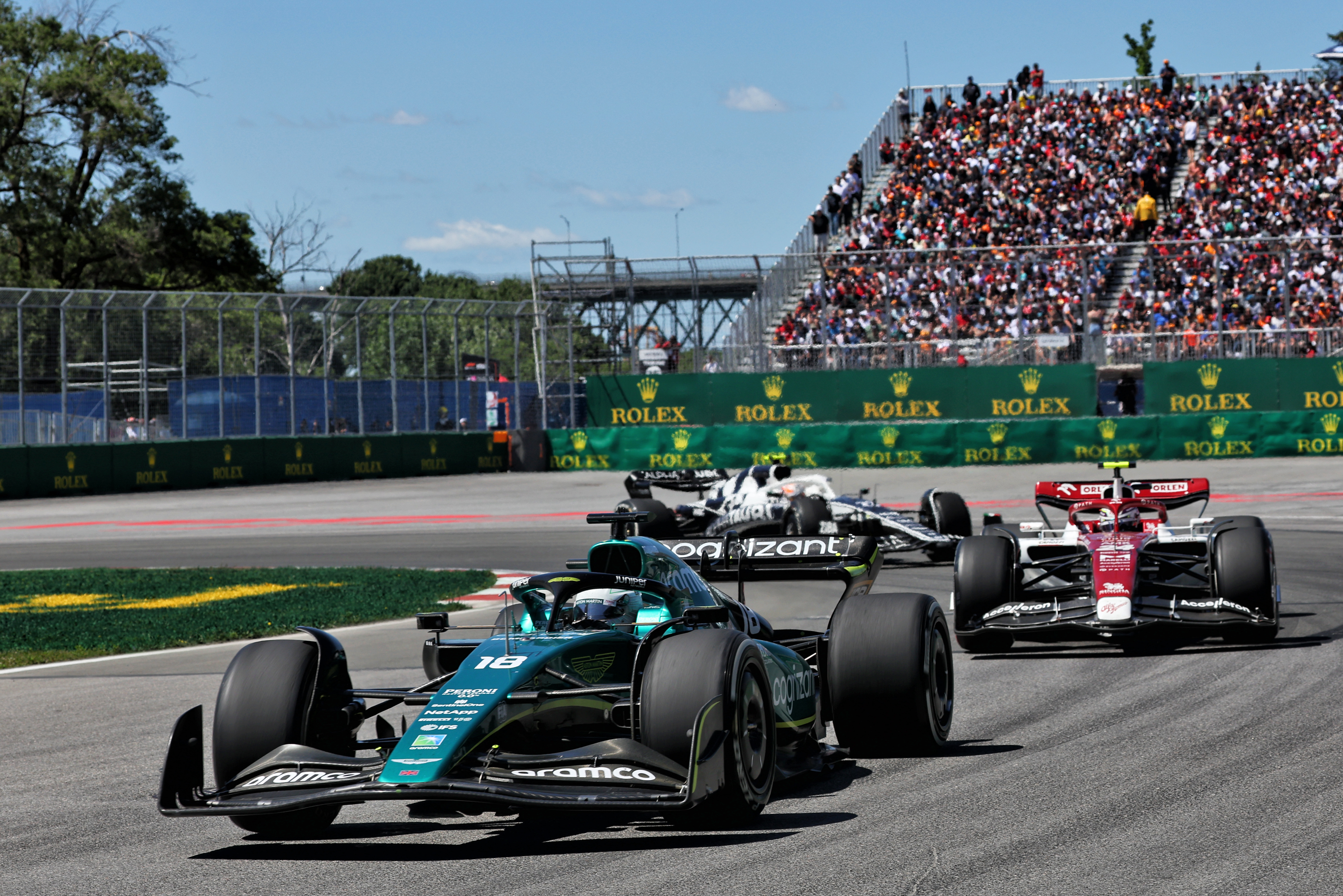 Lance Stroll still hasn't finished a race above 10th in the 2022 season, which is pretty underwhelming.
But from 17th on the grid, following a fourth straight Q1 exit, after a quietly strong drive that peaked with a late pass on Daniel Ricciardo's McLaren, and all on home ground too after two seasons without a Canadian GP, all that adds up to a more satisfying 10th place than the average single-point race. And Stroll even sounded an above-average level of slightly happy with it straight afterwards too. – MB
LOSERS
SERGIO PEREZ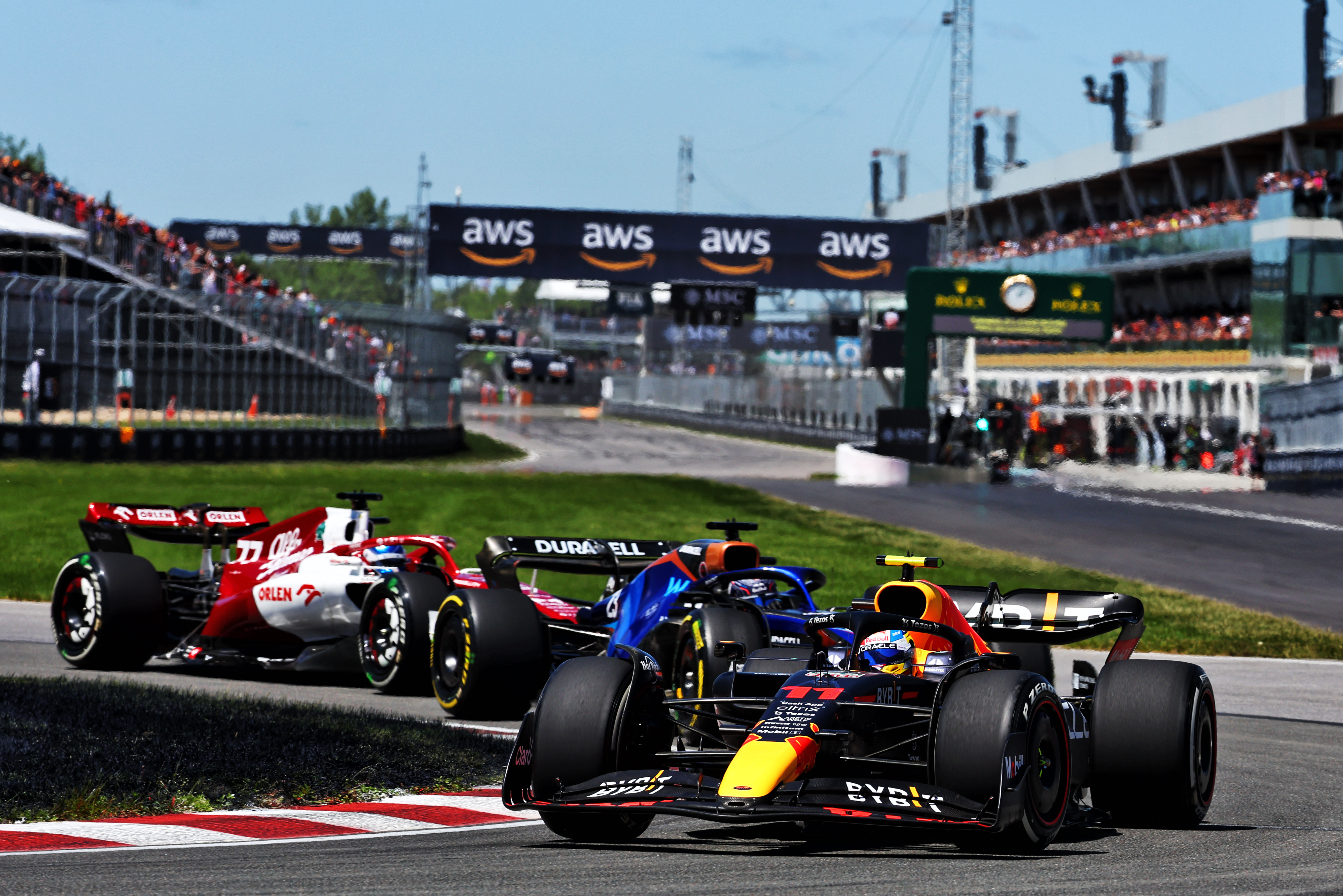 Sergio Perez's stellar run of results ground to a halt when he had to pull his RB18 off the circuit.
He hadn't made an electric recovery in the opening stages of the race but it was safe to say he could have been in and around the fifth place Leclerc recovered to.
Perez is still second in the drivers' championship but it's looking like his Verstappen-beating pace was glorious but brief.
He'll be hoping his dire recent run at Silverstone (including his double COVID-induced absence in 2020) ends in two weeks' time so he can get his outside title hopes back on track. – Josh Suttill
FERNANDO ALONSO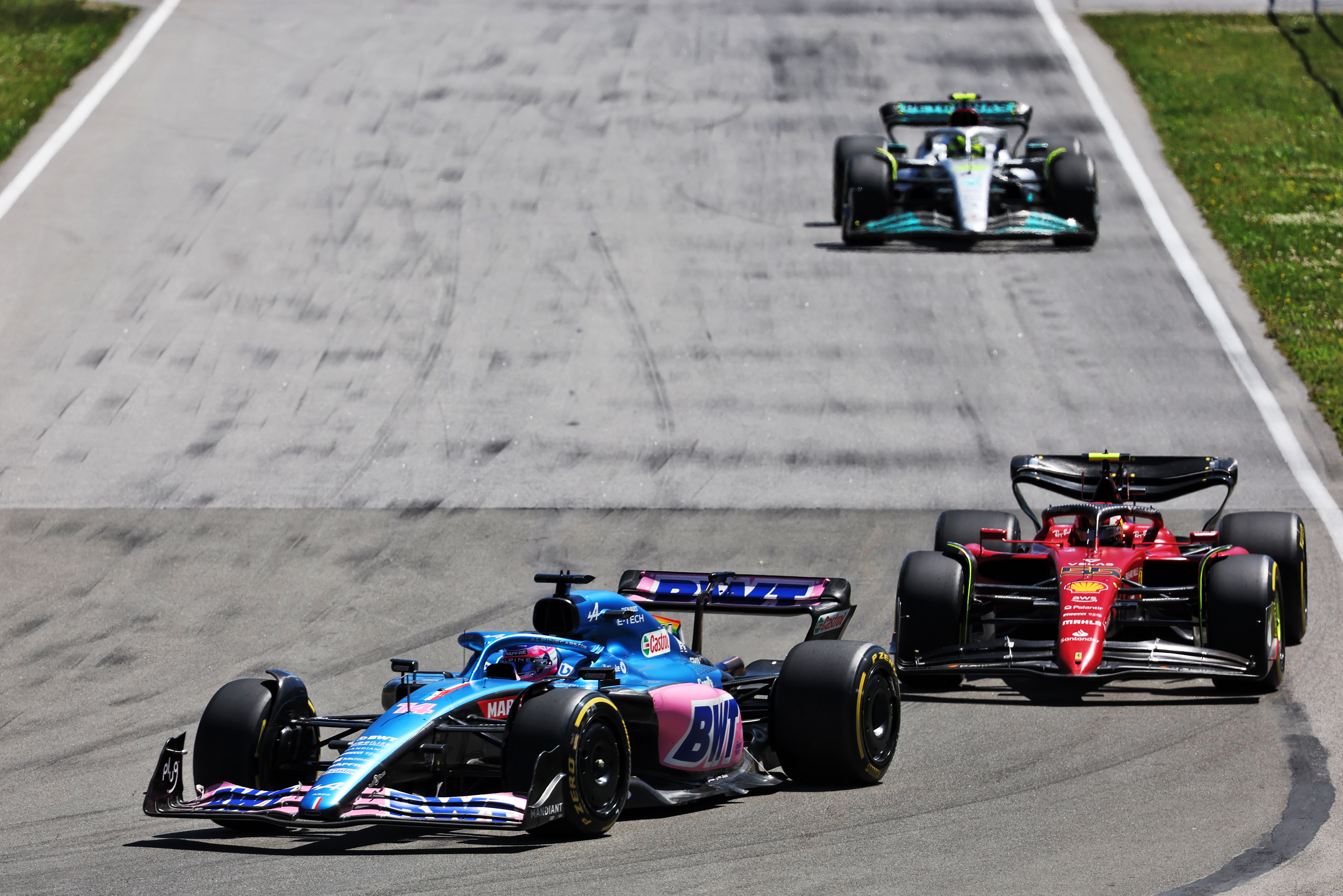 Grand plans for an attack on Verstappen into Turn 1 came to nothing for Alonso, as the reality of keeping those behind at bay quickly set in.
To be fair, he did well to hold off Sainz in the opening laps, but it felt a missed opportunity that Alpine didn't choose to pit Alonso under either of the virtual safety cars in favour of stopping him later to guarantee a run to the finish with one stop (until the late safety car, that is).
That meant he not only lost touch with the top five that he'd hoped to be part of, but also dropped behind team-mate Ocon – where he'd stay until the finish.
A clipping issue did limit Alonso in the closing stages, putting him on the defensive, but his efforts while doing so then earned him both a summons for allegedly changing direction too many times and a subsequent penalty when the stewards decided his defending had been over the top.
Sunday certainly didn't hit the heights of Saturday. – JC
McLAREN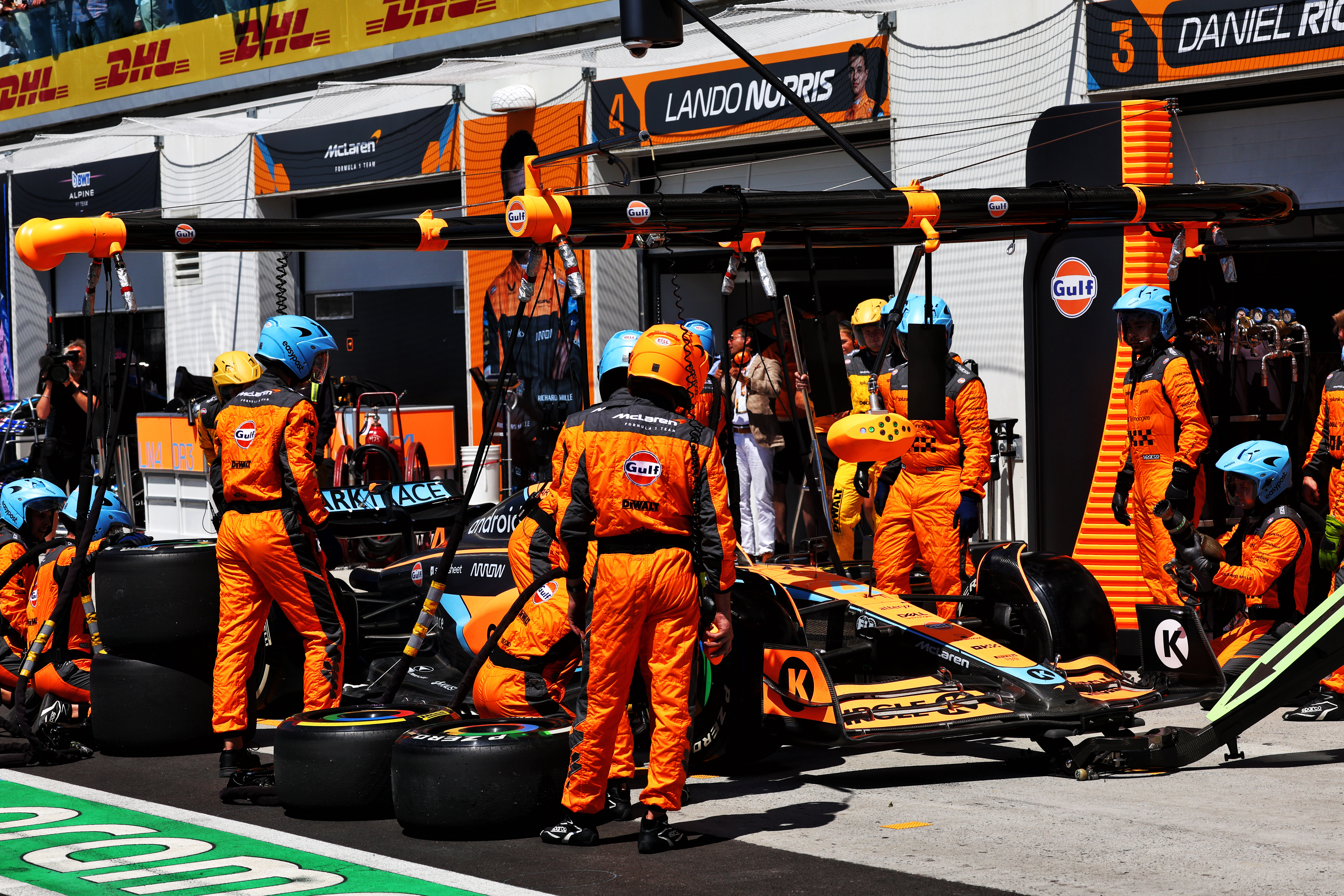 A miserable race for McLaren comes at the worst possible time as its nearest championship rival Alpine secure its best result of the season so far.
The team's race unravelled when its double-stack attempt under the virtual safety car went horribly wrong.
Ricciardo had a slow pitstop that delayed his team-mate Norris, only for the British driver to suffer an even worse pitstop when his McLaren team briefly fitted the wrong tyres.
Ricciardo was passed by Zhou and Stroll after the late-race safety car and ultimately ended up in 11th place while Norris struggled to 15th place with an ageing engine. – JS
ALPHATAURI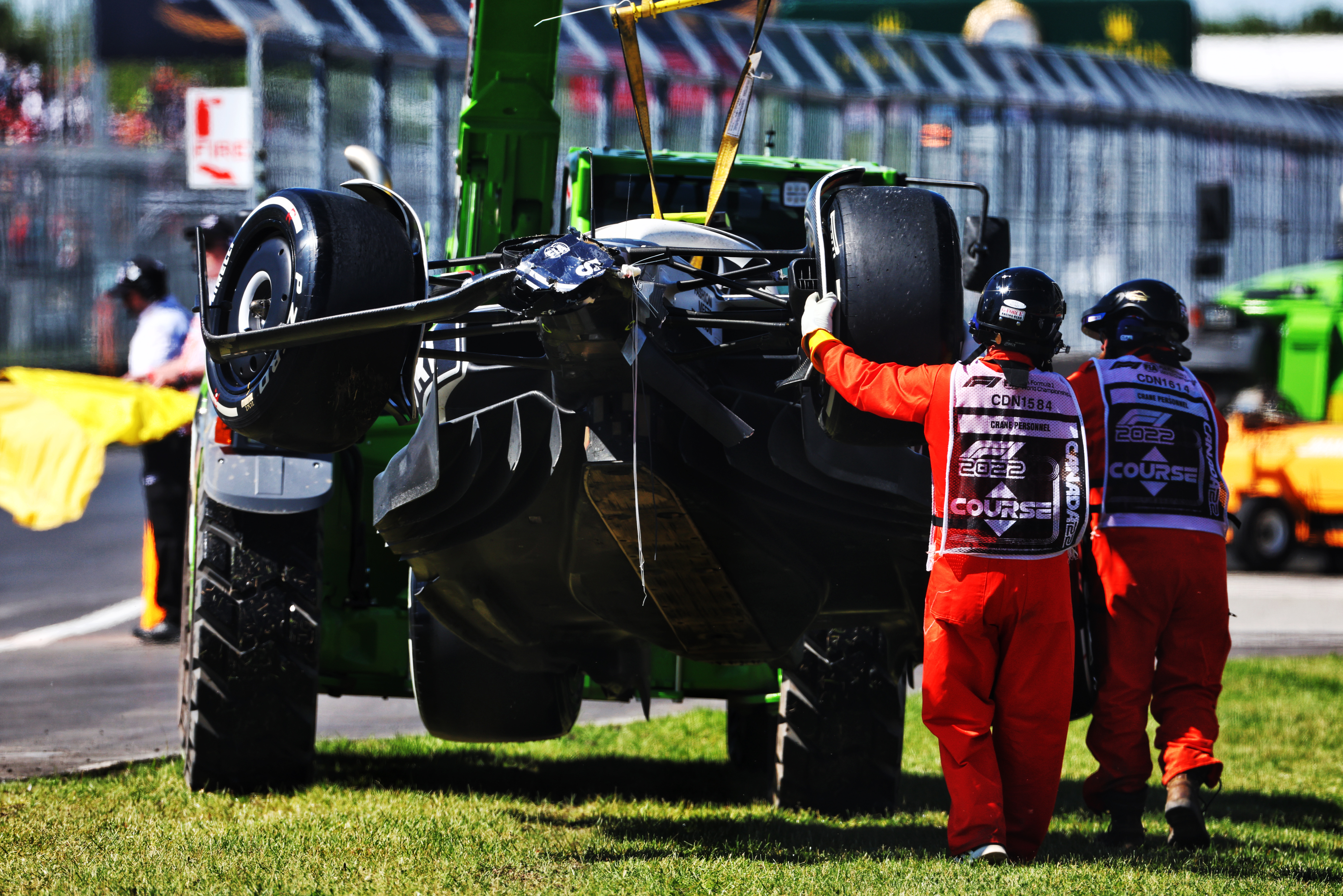 After a breakthrough fifth place for Pierre Gasly in Baku, AlphaTauri returned to underdelivering in 2022.
Yuki Tsunoda was fighting for the final points positions when he crashed on the exit of the pits after hitting a bump.
While it probably wouldn't have felt out of place in his rookie season, it's not the kind of mistake you'd now expect from a more rounded Tsunoda in his sophomore year.
Gasly's race never really got going. He joined Sebastian Vettel in making an extremely early pitstop but couldn't get anywhere near the points.
He was told to lift and coast throughout the race – indicative of an issue – and ultimately came home in a distant 14th place. – JS
MICK SCHUMACHER/KEVIN MAGNUSSEN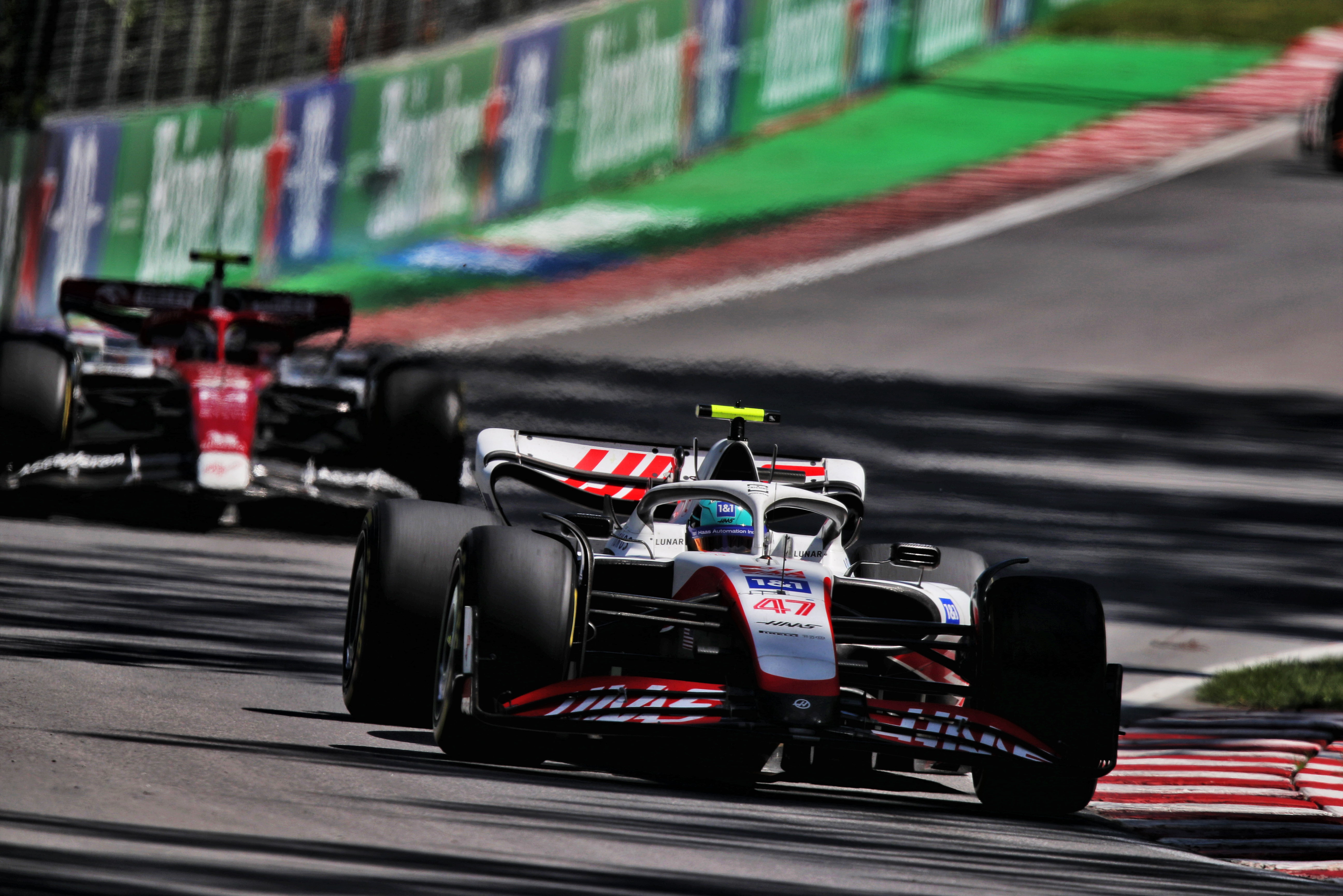 You've really got to feel for Mick Schumacher.
Under immense pressure and delivered with an ultimatum by his Haas team, he was having a solid race and looked on course to finally end his F1 points drought.
He was keeping Zhou behind him – albeit not with the pace of the Alpines or Alfa Romeos – but he would have at least had a shot at beating Stroll to 10th place.
Instead, his race ended with a technical failure through no fault of his own.
His team-mate Kevin Magnussen had a brilliant start but picked up damage while fighting with eventual podium finisher Lewis Hamilton and received the dreaded black and orange flag.
Magnussen attempted to run the hard tyres for 63 laps and this ultimately yielded a last-place finish, over eight seconds adrift of the Williams of Nicholas Latifi. – JS