Is Ferrari back on form? A second successive Formula 1 victory, this time in Austria after Charles Leclerc overcame Max Verstappen on track three times, would appear to suggest so.
But it wasn't the perfect day for the team, with Carlos Sainz ending the race on the sidelines after his engine gave up in dramatic fashion.
So, who else joined them on the list of winners and losers at the Red Bull Ring?
Winners
Charles Leclerc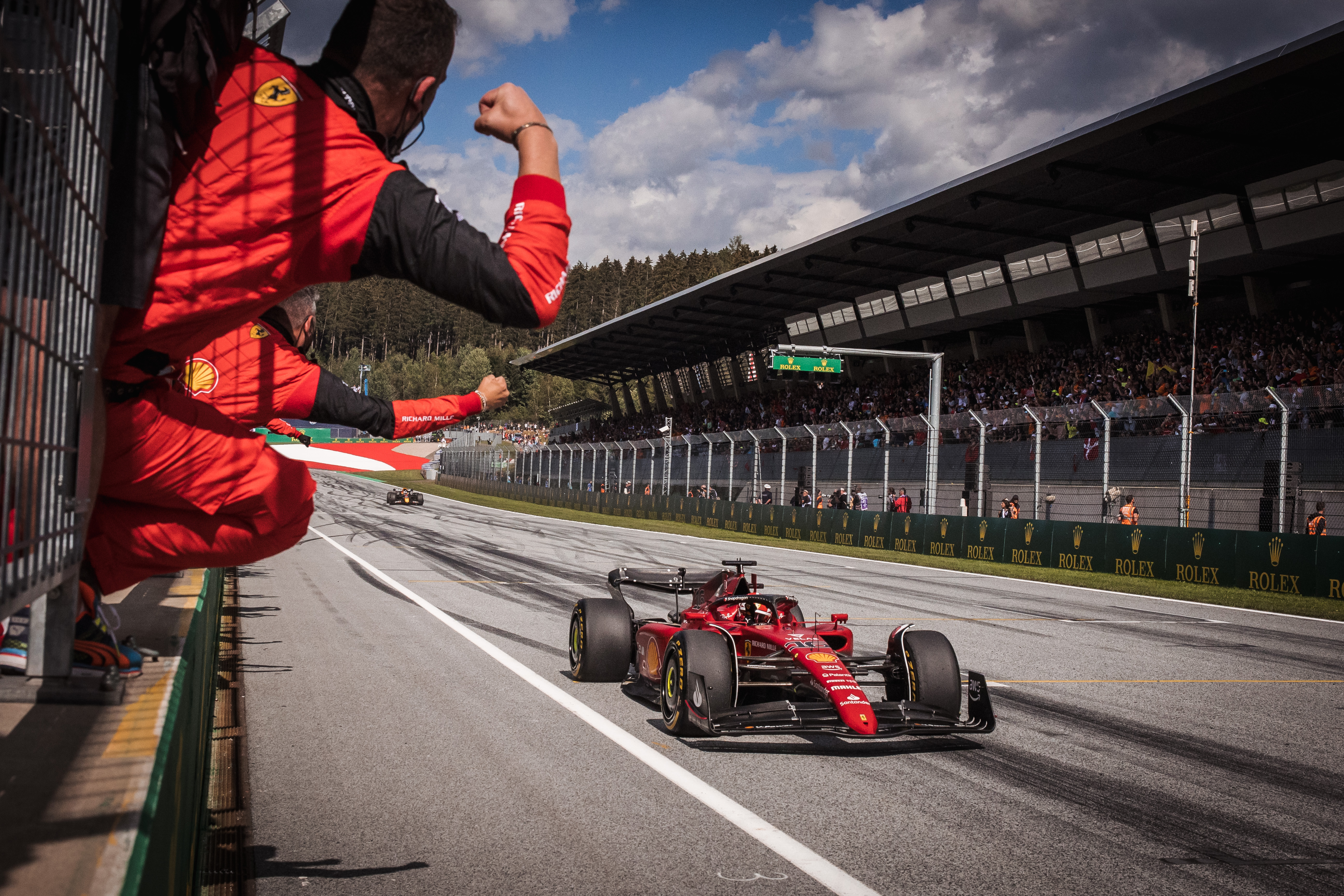 It's never a dull moment for Ferrari and Charles Leclerc so there was no huge surprise that he was battling a stuck throttle in the closing stages of the race. If anything, the surprising bit was that it didn't stick all the way in and prevent him from finishing.
Beyond that, he was utterly in control, his performance a message to Red Bull that it has a fight on its hands once again, and to Ferrari that it has to fully commit to backing him for the title.
Three passes on the championship leader, that must've felt good, too. Especially the initial one – which was a real delight and is destined for the end-of-season highlight reel regardless of how the rest of the championship battle plays out. – Valentin Khorounzhiy
Mercedes
Remember Friday afternoon's qualifying session, when both Mercedes ended up in the wall? Seems a long time ago, doesn't it.
OK, the car is still some way from being a match for the Ferrari or the Red Bull – see the 40-second gap between Lewis Hamilton and second-place finisher Max Verstappen.
But third and fourth represented the maximum return Mercedes could have hoped for from the Austrian GP, especially after an early part of the race where George Russell was penalised for contact with Sergio Perez, and Hamilton struggled to make progress. – Jack Cozens
Esteban Ocon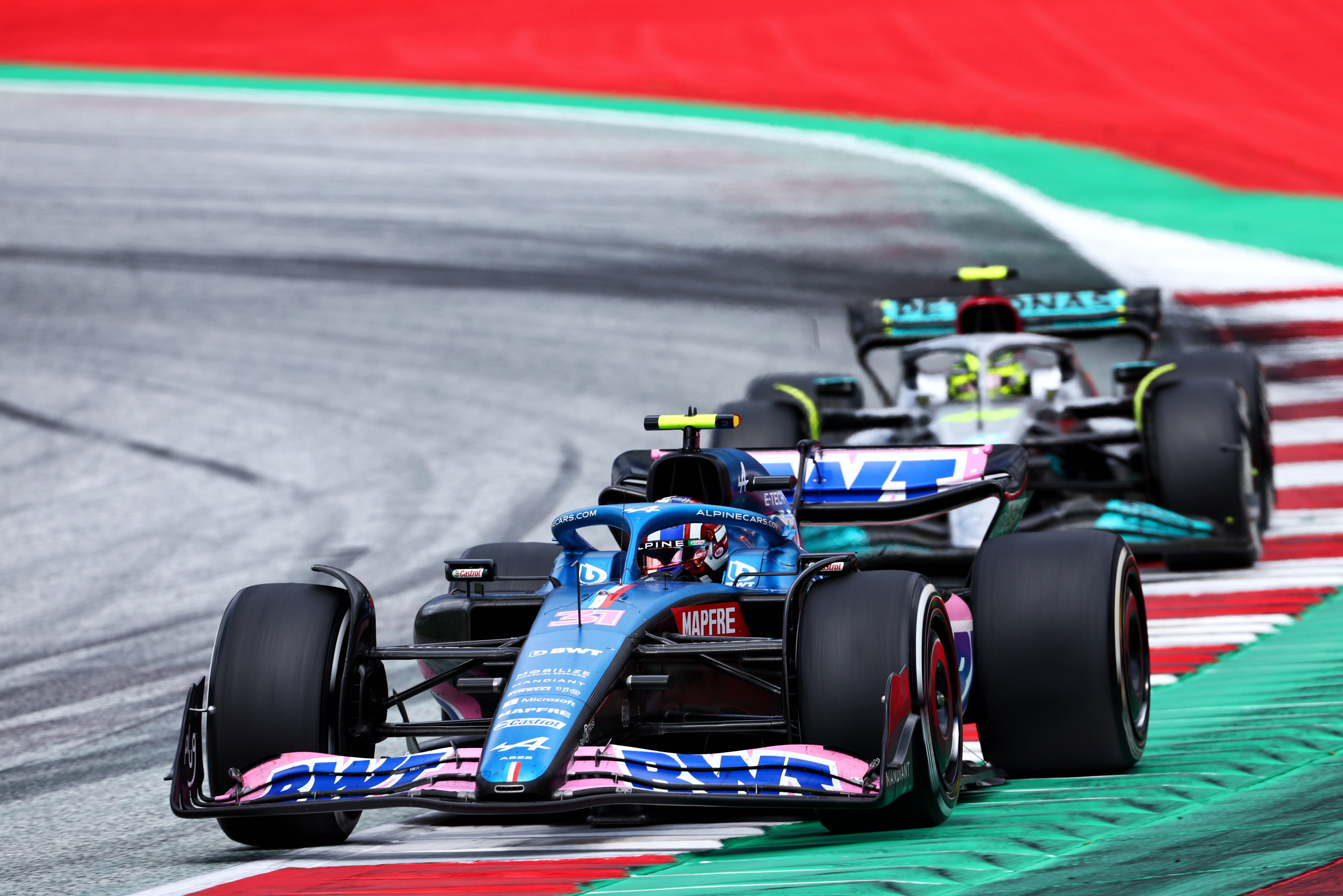 Ocon described his sprint race as "a bit of a boring" one considering he ended up in something of a no-man's land in sixth, so you might forgive him had he had the same to say about the main race considering occupied a similar position between Russell and the rest of the midfield pack in finishing one place higher.
But fifth in Austria was the best result of what's been a quietly impressive season for the Alpine driver, who had the edge on the rest of his midfield rivals all weekend – so much so that he wasn't too far off the Mercedes, albeit acknowledging Russell's five-second penalty.
Another strong return and, thankfully, no repeat of the slowdown lap drama he suffered a day earlier. – JC
Mick Schumacher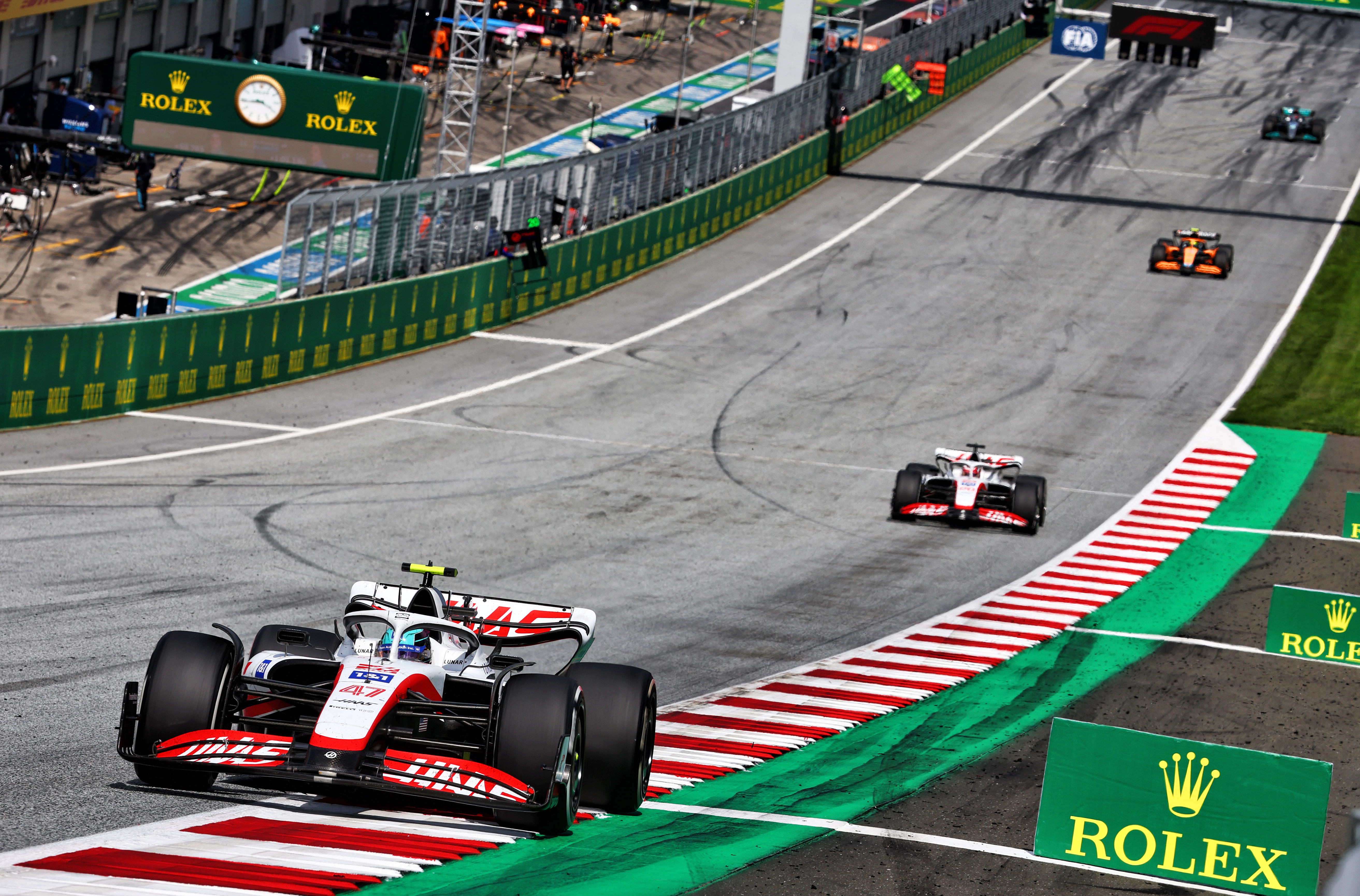 Guenther Steiner's claim that Schumacher's request to swap with Kevin Magnussen in Saturday's sprint wasn't considered because he wasn't actually faster may have lit a fire under Schumacher for Sunday.
Or maybe the grand prix was just the culmination of a steady development from somebody well-known for taking his time in every category – somebody who, perhaps coincidentally, has almost always reached his prime in a given junior series after about one season and a half.
Excellent race, excellent Turn 9 overtake on Magnussen, excellent points haul – Mick Schumacher is coming of age. – VK
McLaren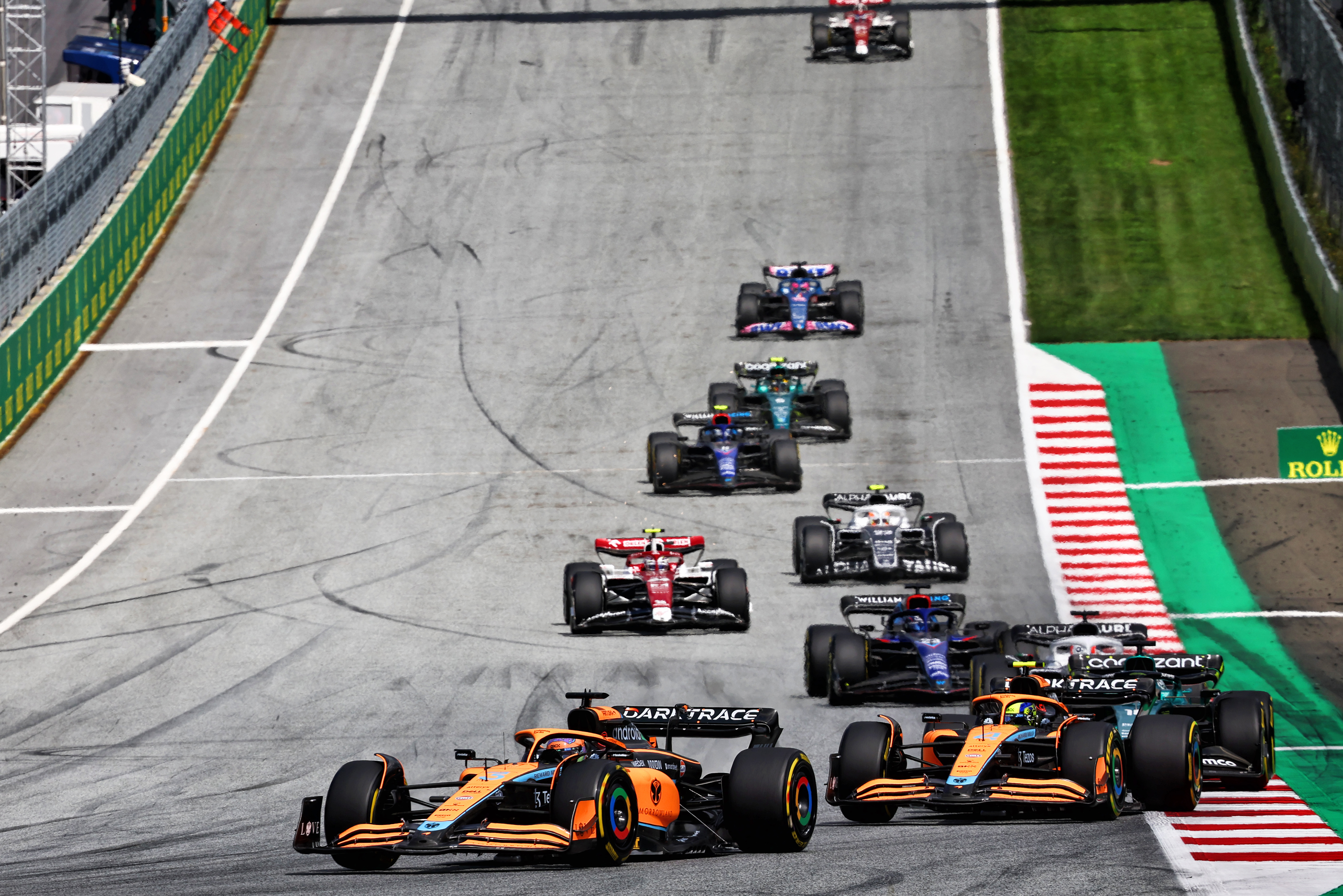 Considering McLaren qualified in 15th and 16th on Friday, a recovery to seventh and ninth place by Sunday should be considered a success.
It evidently didn't have the pace of its midfield rivals this weekend, but Norris and Ricciardo pushed forward in the sprint and did the same in the grand prix.
And unlike a lot of 2022 so far, Ricciardo was able to stick right with Norris for large swathes of the race – including an opening stint where he remained glued to Norris.
He ultimately fell a little adrift through some slow starts to stints and despite a five-second time penalty for track limits, Norris was able to finish ahead – and overcome Magnussen to secure seventh place. – Josh Suttill
Losers
Carlos Sainz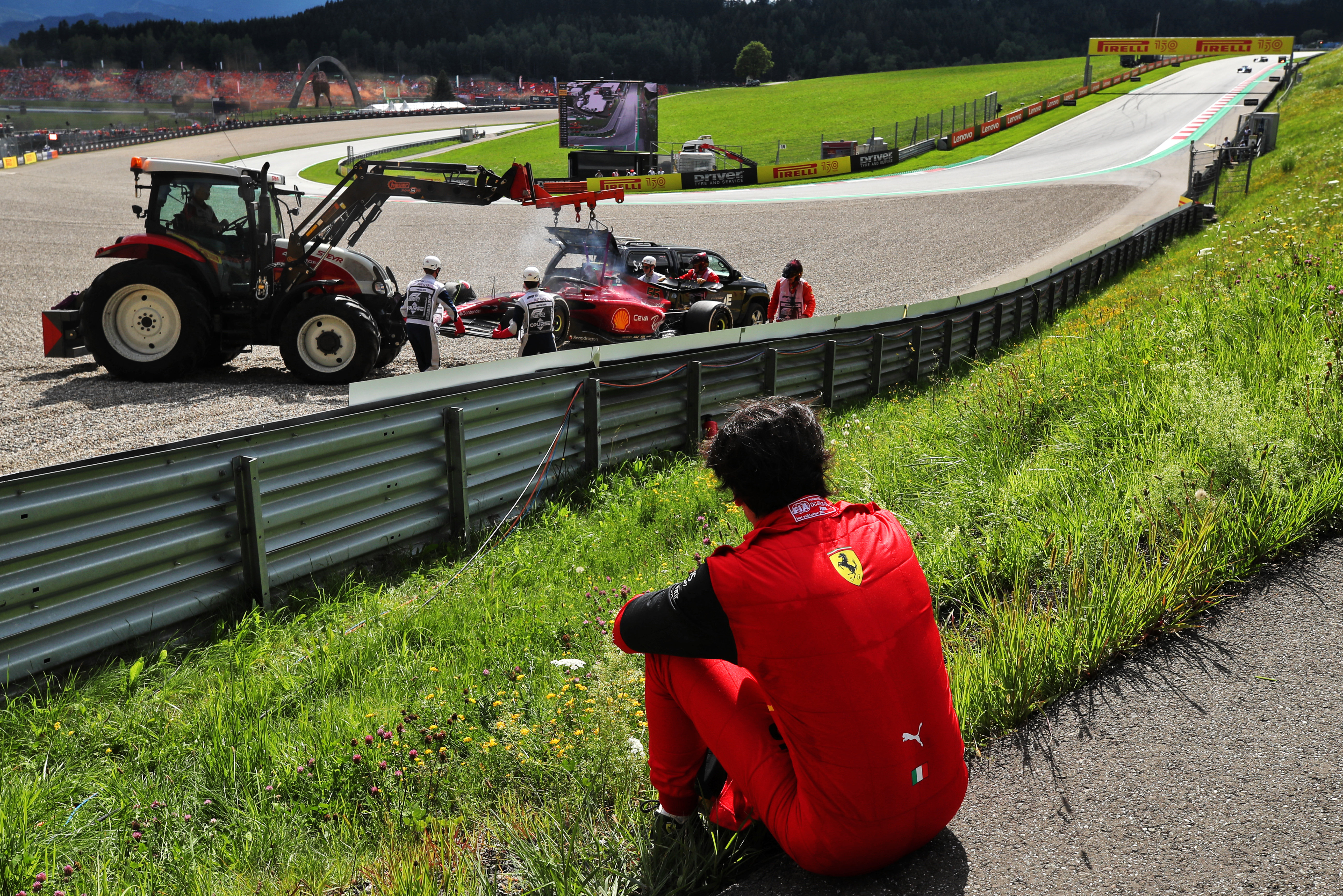 What a difference a week makes for Sainz.
OK, the Austrian GP never looked like it was going to hit the heights of his Silverstone success, but the second place he seemed destined to wrestle from Max Verstappen's grasp would still have been a solid follow up.
Instead, he cut a crestfallen figure from the sidelines once he'd clambered from his firey Ferrari. That surely now means he'll have to play rear gunner to Leclerc if Ferrari wants a drivers' championship title. – JC
Red Bull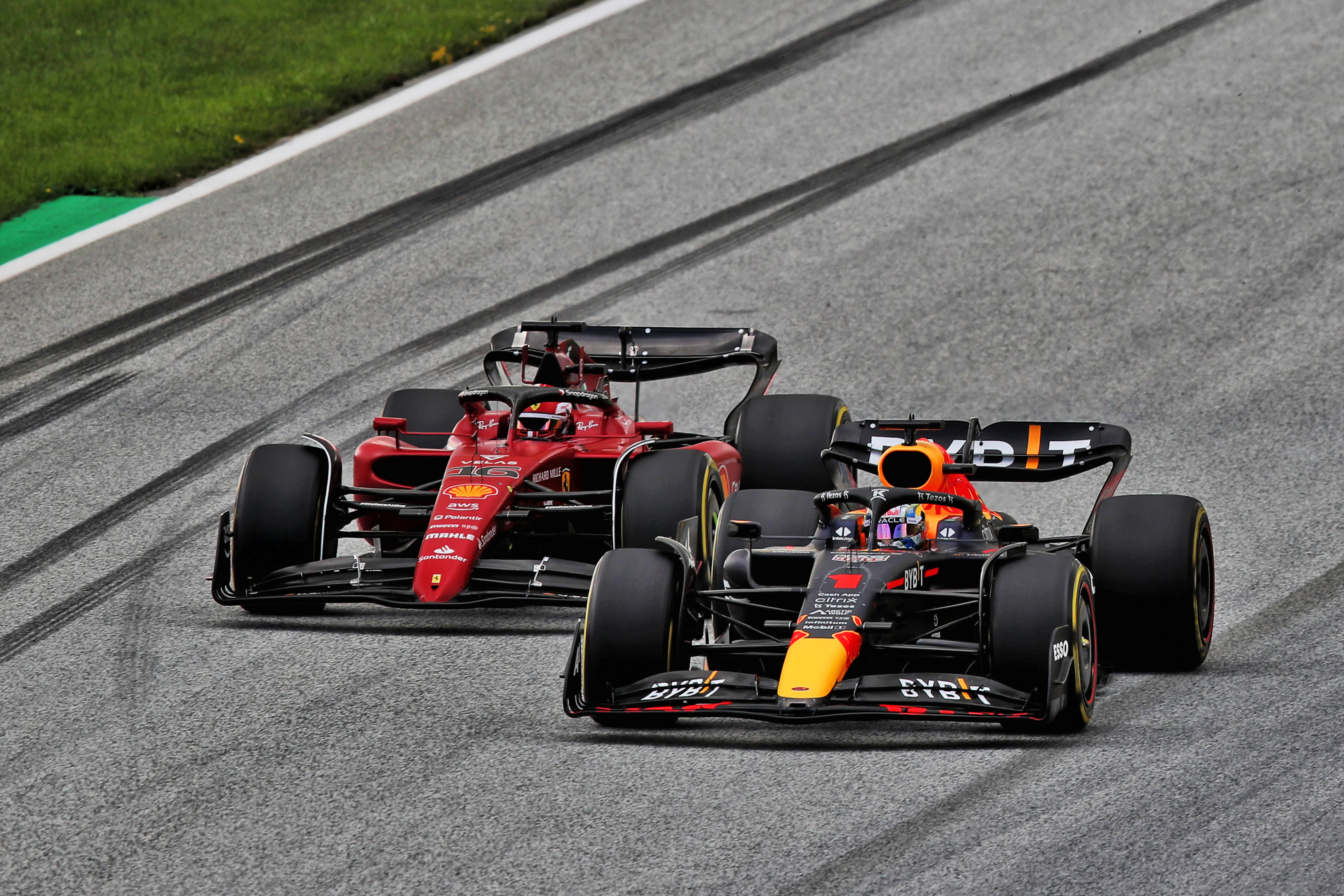 Adrian Newey's various Red Bull creations have usually been quite convincing at the company-owned Austrian F1 track, so it won't be particularly reassuring that the RB18 was distinctly second-best to the F1-75 this Sunday.
And it didn't look like a freak outcome – Leclerc charging towards Verstappen late in the sprint appeared to foreshadow it, and the Monegasque's eventual 1.5-second winning margin in the grand prix itself really flattered Red Bull.
Panic? No, not even close, it's accrued too many points for that. But a distant, muffled alarm bell is probably going off instead the heads of Red Bull's design and race teams right now. – VK
Sergio Perez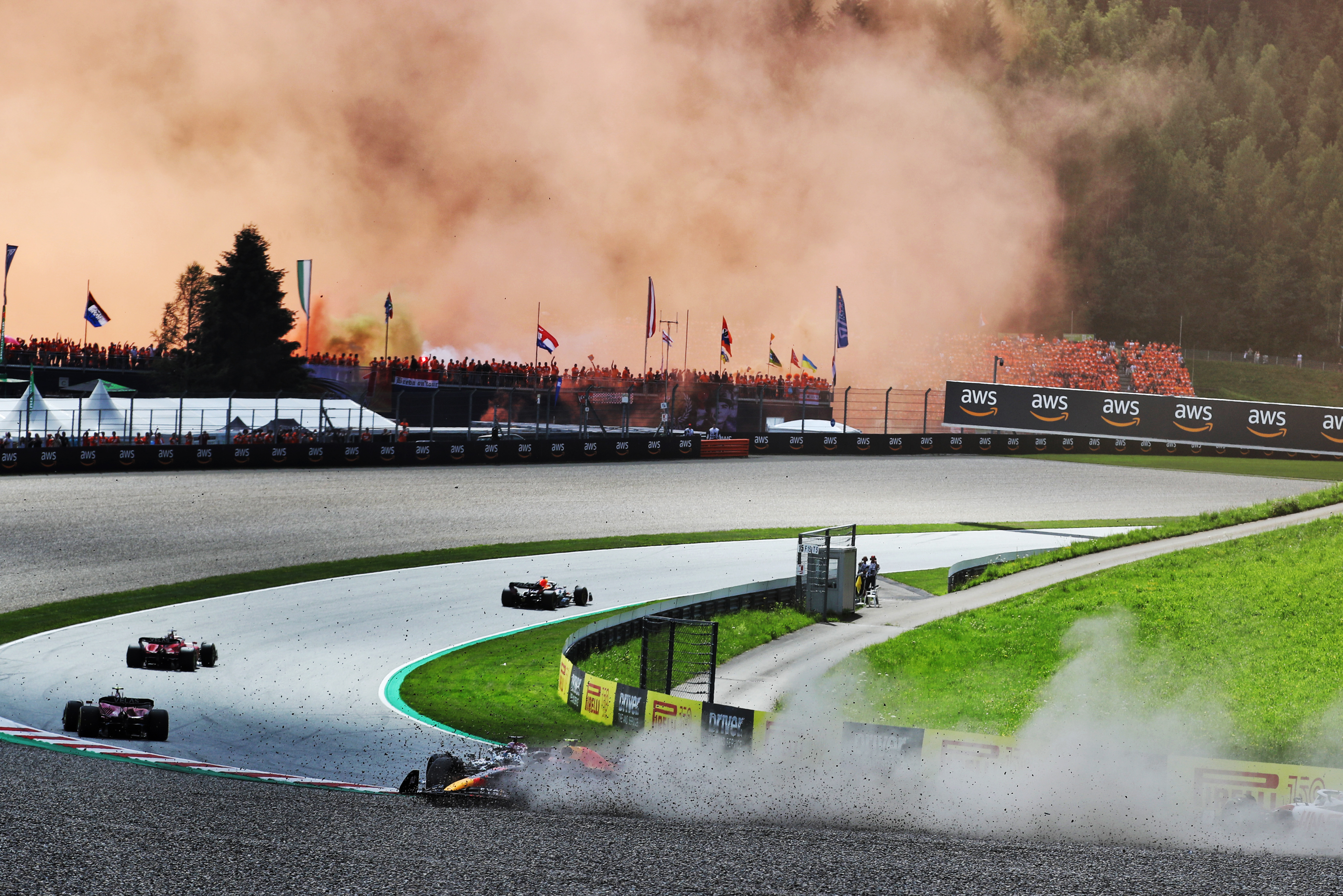 Yes, George Russell was deemed at fault in their Turn 4 collision, but the line Perez had taken into the corner – a corner he has an increasingly big history with – made a collision overwhelmingly likely.
That is not to say he was wrong to try the move – if he really wants to fight for this title, he needed to be in the battle with the other frontrunning cars, and to do that he needed to clear Russell as soon as possible.
But the risk didn't pay off, and Perez is no longer in position to pick up the pieces, standings-wise, if something starts going seriously wrong on Verstappen's side. – VK
AlphaTauri and Aston Martin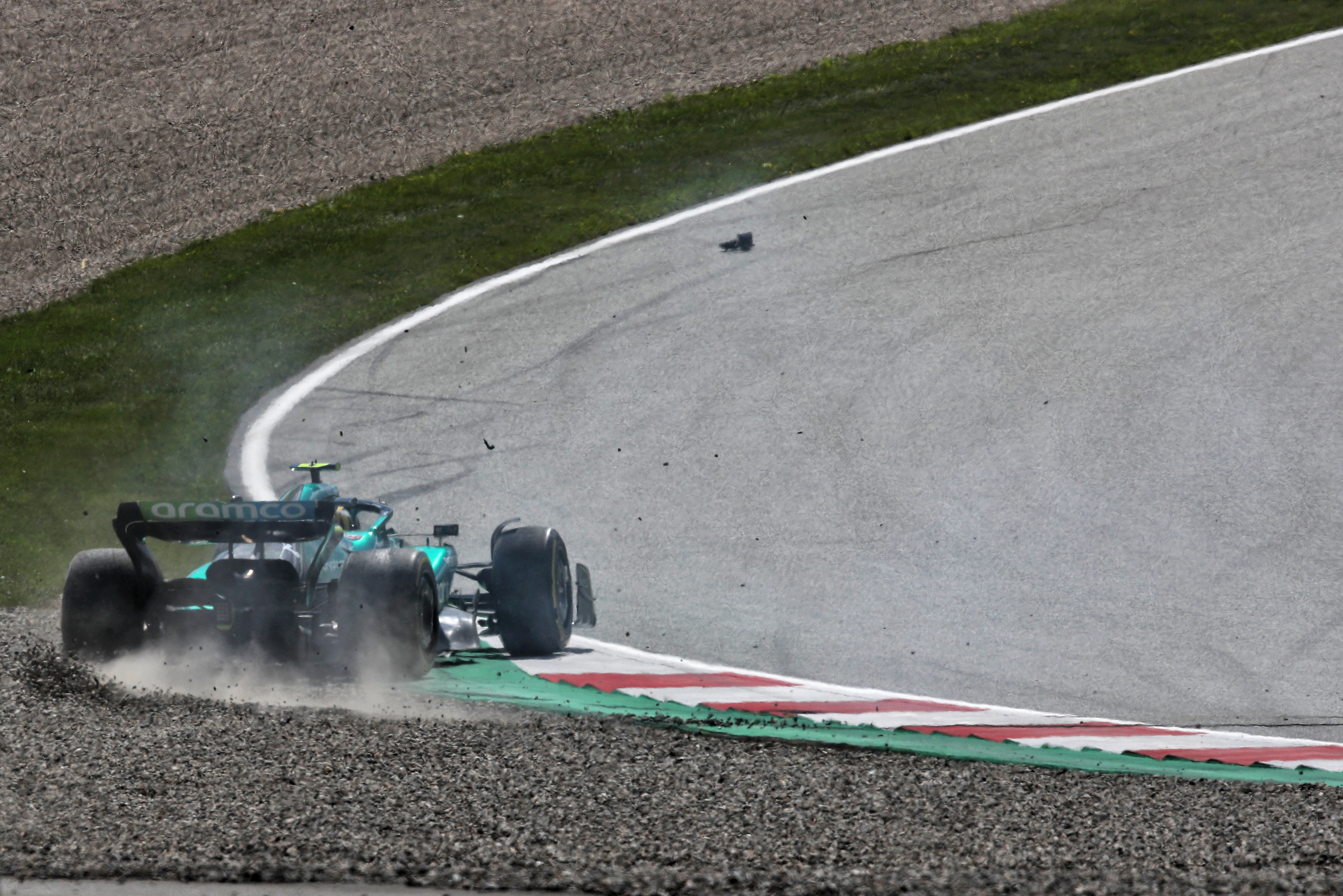 A messy race for both teams, which lost serious ground to Haas in the constructors' championship in their three-way scrap for seventh place.
For AlphaTauri, its leading hope this weekend Pierre Gasly compromised his race by getting a five-second time penalty for track limits and tipping Sebastian Vettel into the gravel.
He also argued with his team over the radio and questioned its strategy that never got Gasly to anywhere near within a sniff of a points finish.
Yuki Tsunoda's bizarre pace struggles this weekend continued on Sunday, so much so that he ended up finishing behind Gasly in 16th place.
Aston Martin driver Vettel's gravel trip ruined his race, but he wasn't heading for points before then nor was his team-mate Lance Stroll at any point in the race.
Stroll ran a long first stint and put up a valiant defence against most of the midfield, but he needed a miracle or a full safety car to properly challenge for the top 10. He instead finished 13th with Vettel 17th. – JS