George Russell upset the natural Formula 1 order by beating team-mate Lewis Hamilton in the championship in his first full season with Mercedes. Glanced at on paper, the narrative appears to be one of the rising star displacing the declining legend in a perfectly-timed and choreographed handover. But it wasn't that simple.
In terms of points, Russell defeated Hamilton 275 to 240. That's only the third time a team-mate has scored more points than Hamilton in his 16 seasons in F1. In qualifying, judged in dry conditions where a fair comparison can be made, Hamilton had the edge – 11-5. However, the average advantage was a scant 0.012 seconds.
The real story here was neither that Russell had usurped Hamilton, nor that the way the season played out flattered the younger driver. Hamilton was, taking the season as a whole, the stronger Mercedes driver, but what mattered was that Russell ran him close. That means if next year's car is a title contender, Mercedes could have a genuine battle on its hands.
Russell did have the edge early in the season. That was partly ascribed to Hamilton heading in more risky set-up directions in search of the non-existent key to unlock the performance of the W13, but there were other factors. Russell slotted into a team he already knew quickly and effectively, and found the situation of troubleshooting a tricky car familiar after his years with Williams. He was quick, effective in races and consistent, racking up a run of nine consecutive top-five finishes.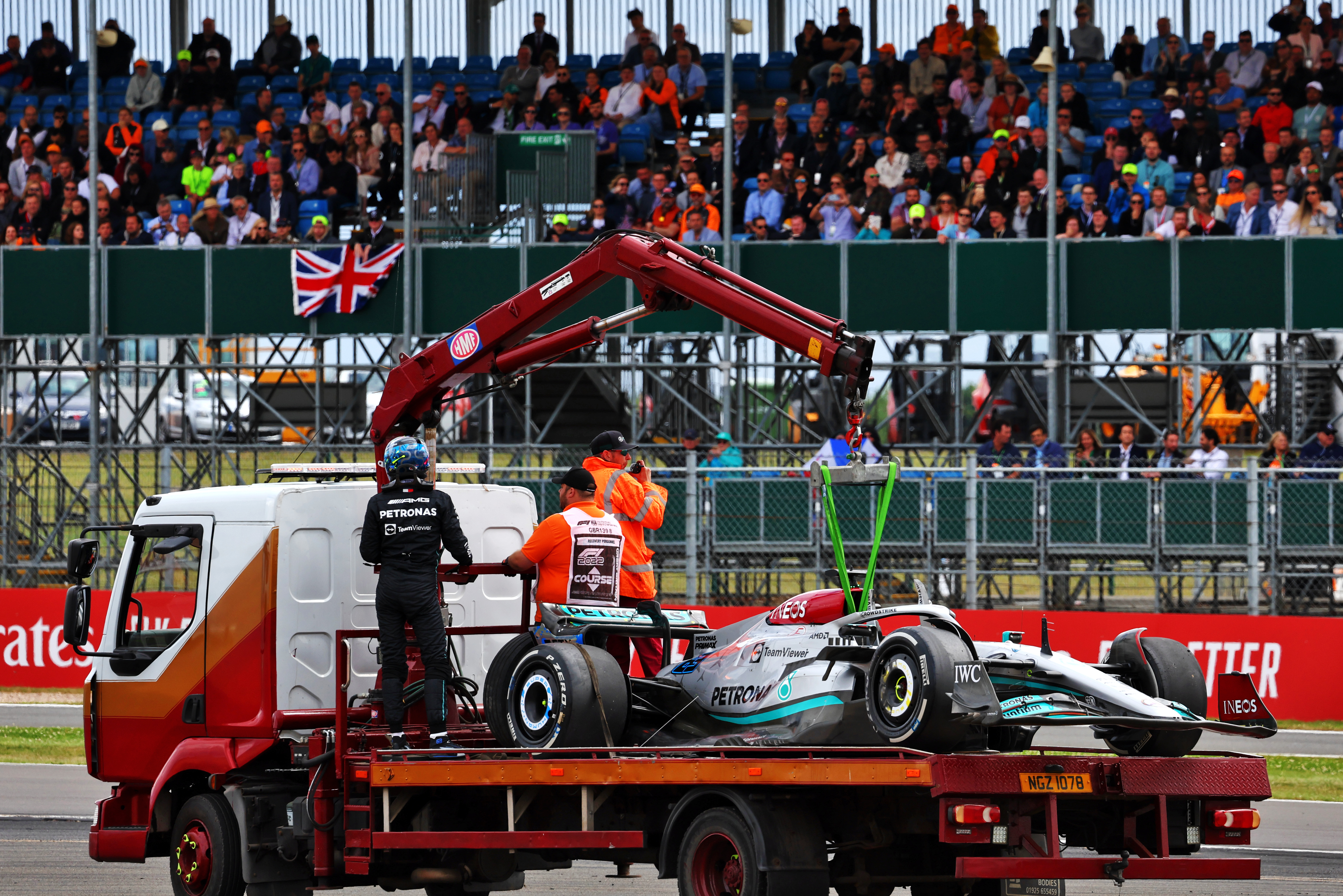 That run ended at Silverstone, where Russell's move to the left off the line triggered Zhou Guanyu's shunt. He was not allowed to restart given his car had been recovered to the pits. But by then, Hamilton's form was starting to pick up and he established a small, but significant, pace advantage. Even at the Hungaroring before the summer break, where Russell bagged an unexpected pole position, Hamilton was the quicker Mercedes driver. That was proven in the race, but hidden in qualifying owing to a DRS problem that struck in Q3.
In the run that followed, it was Hamilton who had occasional, unsuccessful flirtations with victory as he put together what represented – carelessly turning in on Fernando Alonso on the first lap at Spa aside – normal service being resumed. Russell had been lulled into a false sense of security by his early success and endured a tough spell as he battled to get back on terms.
For Russell, the start of the late-season flyaways proved difficult. Misfortune played its part, but he also made a couple of uncharacteristic errors during the Singapore Grand Prix in battle with Valtteri Bottas then later Mick Schumacher, meaning that when Mercedes really hit its stride late on – notably in Mexico, where tyre choices meant it didn't maximise its pace, albeit in a race where Verstappen and Red Bull would have won anyway – he was at his lowest ebb of the year. But, crucially, Russell rebounded.
That resulted in his first F1 race win in the Interlagos sprint that he followed up with a superbly-executed victory in the Brazilian Grand Prix itself. His driving in the final part of the race, with Hamilton tracking him ready to seize on any small mistake of sign of mental weakness, showed he'd learned from the difficult spell.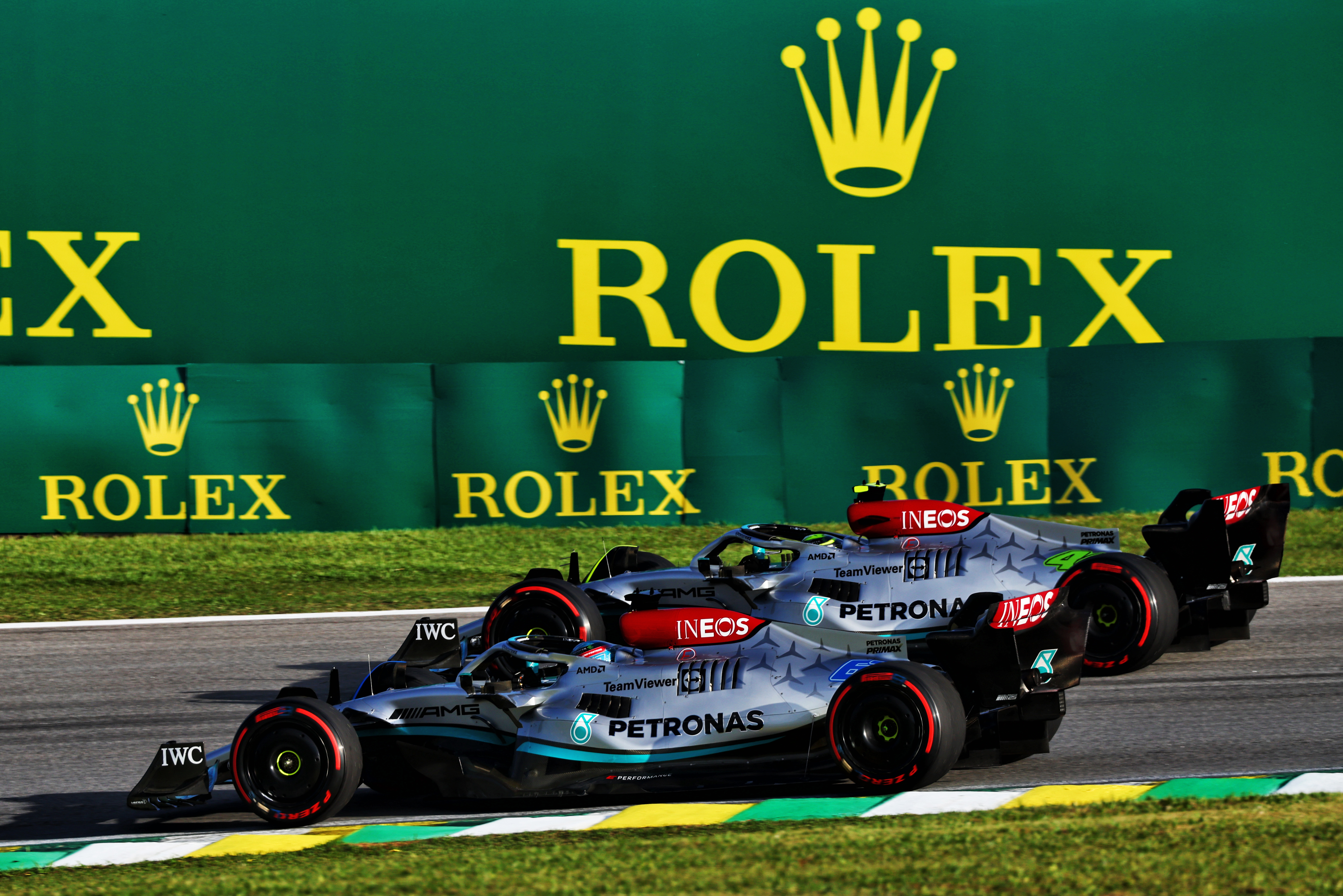 All of this meant that while Hamilton did 'win' the team-mate battle judged on his all-round performance, it wasn't by much.
That could make next season a tantalising battleground. As for Russell, he proved he isn't sliding into a Bottas-esque support role – like his predecessor, pushing Hamilton in qualifying but, unlike Bottas, proving a more consistent threat on race day – and established himself as a driver capable of being the long-term focal point for Mercedes.
However, the season wasn't only about Russell proving himself at the front of the F1 grid. It was also about Hamilton demonstrating, certainly to the outside world and perhaps even to himself, that he still has the fight in him to chase more success even after what was, by his standards, a bad season in terms of results.
But in the final reckoning, there are very obviously still questions to be answered in the battle between Hamilton and Russell. The fact Hamilton didn't lose interest in the face of the early-season struggles, and that Russell avoided being crushed immediately by an all-time great, reflects positively on both – and on the line-up Mercedes will field both next year and, perhaps, for a few years beyond.