The wind-sensitivity of Williams's Formula 1 car is worse than the team expected from the development work it pursued to increase downforce and reduce drag.
After pre-season testing Williams driver George Russell revealed the FW43B was particularly sensitive to the wind as a result of a deliberate decision by the team to chase more peak downforce.
Russell said the hope would be the car's increased downforce levels would enable it to challenge further up the order in neutral conditions that were not present for the Bahrain season opener, which had frequent gusts of winds and constant changes in wind direction.
Williams's head of vehicle performance Dave Robson has clarified the thinking behind the development philosophy, explaining that while the team was willing to accept an increase in wind sensitivity the outcome has been more severe than expected.
"It's quite dominant in terms of how the car handles, it is quite a big feature," he admitted.
"It's something we're working hard to improve. It's not something we intended or wanted but it is a feature of where the car is at the moment."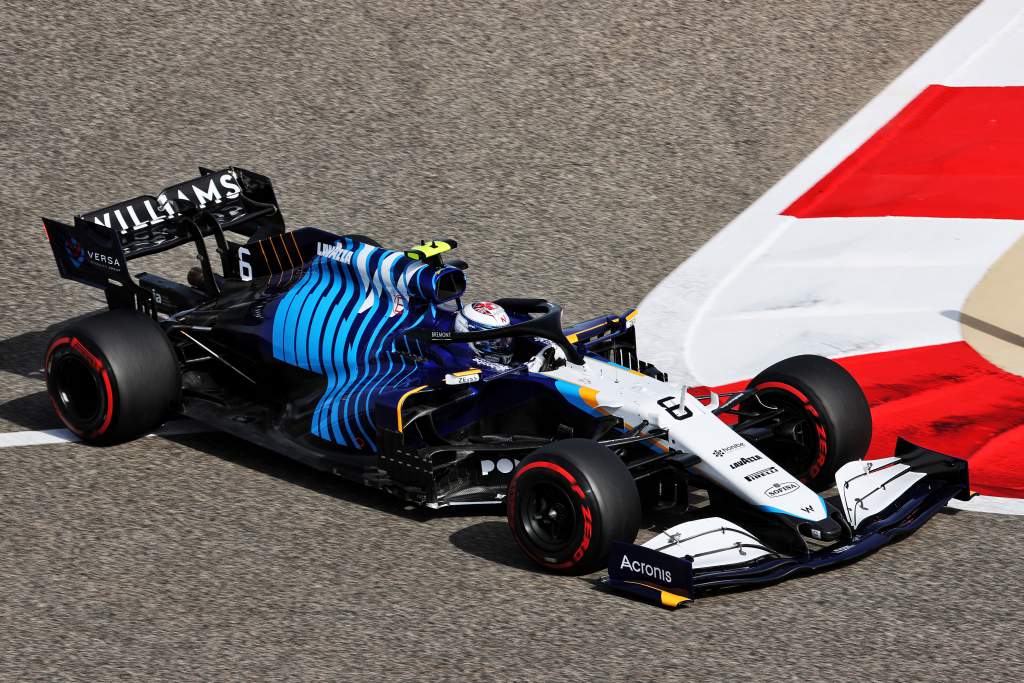 Robson was careful to reiterate that Williams's increased yaw sensitivity, insofar as leaving it dependent on non-windy days, was not done by intention.
Asked by The Race if this had been a risk Williams was willing to take or something that emerged in the early phases of its simulation work, Robson said: "I suppose it's a little bit of both in that.
"The characteristic is worse than we were expecting [to see] once we'd run the car at the test.
"We certainly didn't sit down and say we're going to make this trade and try and be quick on any race where it's not windy. That's not what we set out to achieve.
"I think we were accepting of it being a bit more sensitive to drive up the total downforce and reduce the drag on the car.
"It's come out a slightly different trade[-off] to the one we were expecting, now it's a case of understanding why that is and rectifying as best we can."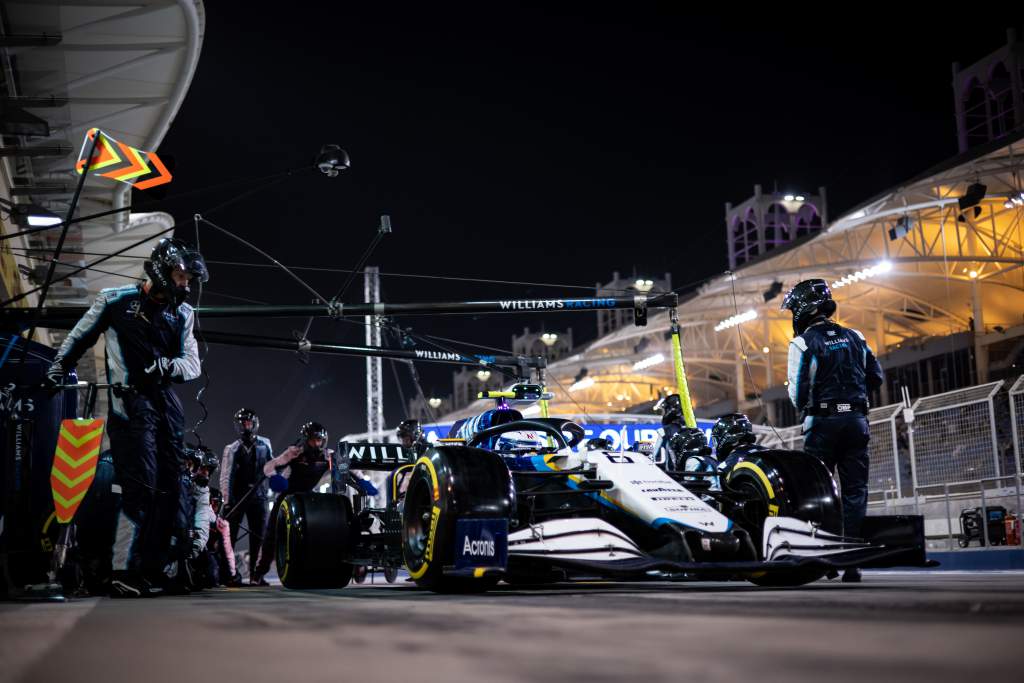 Williams is seeing downforce and drag benefits from its development work, Robson insisted.
There are some upgrades planned that Williams hopes to run "in a few races' time", indicating the team is optimistic this current dominant trait will not be so powerful all season.
"The job at the moment is to hang on to the good stuff and recover some of that yaw sensitivity," Robson said.
"We'll see fewer upgrades than normal because a lot of the factory's attention is turned onto next year's car.
"But I think we would definitely like to improve the wind sensitivity this year and there will be some test parts hopefully in a few races' time that will help us take a step in that direction.
"That's the plan anyway. I think if we can understand on this car how to better trade one for the other, that should also apply to next year's car, at least philosophically, if not in direct component comparison."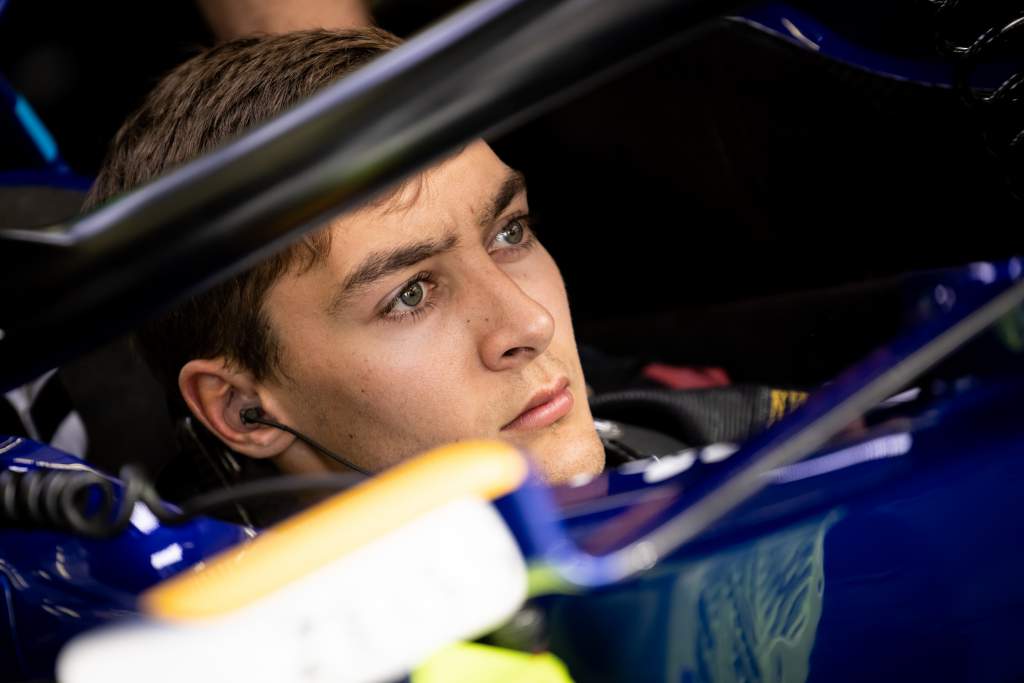 Russell's excellent Q1 effort in Bahrain meant he was initially well-entrenched in the tight midfield group in qualifying but had no more new tyres in Q2.
That was also a legacy of the wind sensitivity, as both Russell and team-mate Nicholas Latifi used an extra set of softs in Q1 to do an out-lap and flying lap that was not completed as the team assessed the impact of a significant wind direction change just before qualifying.
In the race Russell was not able to cling onto the fringes of the top-10 fight, while one of Williams's main 2020 rivals – Alfa Romeo – had both cars vying for a points finish through the race.
Robson admitted that Williams had expected to be further behind Alfa in Bahrain qualifying and believes fixing, or at least improving, its main limitation will help Williams "get back onto the midfield".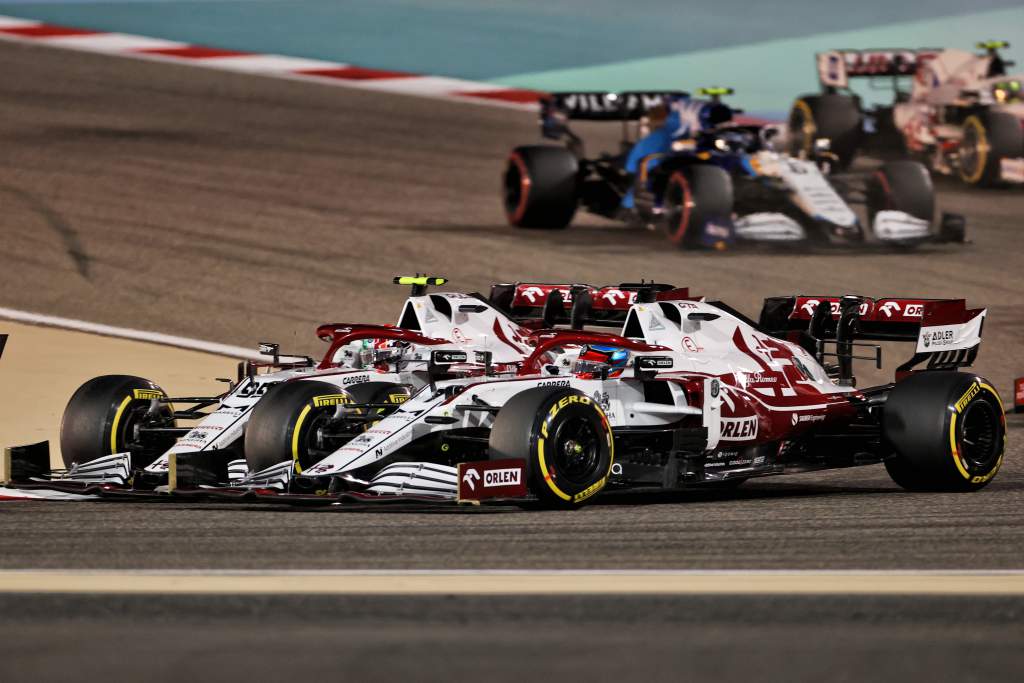 "I hope if we can find a little bit more time, we can latch onto it, because it is pretty close and we're not that far away," he said.
"Further than we would like of course, but it would be nice to regularly get into that group.
"To be fair to Alfa, they have taken a good step. In the end, George did do an extremely good lap and wasn't far from the Alfas. To be honest, going into qualifying, I thought they would be further up.
"They've clearly done a very good job, if we can get close to them in the coming weeks, we can hopefully get into the back of that midfield. It is very close."