Nyck de Vries has gone from having the Formula 1 door slammed in his face as the Formula 2 champion to potentially having multiple avenues into F1 three years later.
Things change very quickly in F1, and De Vries' unexpected Monza cameo provided him with a chance to put himself at the front of the race to secure one of the remaining seats on the 2023 F1 grid.
So, with Williams targeting him to replace Nicholas Latifi next year and Alpine wanting to test him later this month, what should De Vries do? Focus on securing the Williams drive on a permanent basis, or hold out for Alpine? Or perhaps forget about chasing F1 altogether?
Our writers give their verdict:
Williams is safe short-term – with bigger long-term chances
Scott Mitchell
It's a really tricky decision for De Vries to make. This is probably his only chance to get into F1. He has been on the periphery before, when he won the F2 title and also when he won Formula E last year.
But this is the first time I think he's been 'in demand' and with all respect I don't think he'll be in demand again if he doesn't get on the grid now, purely because if he's not in F1 he will be forgotten about because the F1 paddock is ruthless and suffers from tunnel vision.
So it depends what offers he's got in front of him. If the Williams offer is the only firm one right now (or in the near future) then take it – get on the grid, prove yourself, perform like you did at Monza and see how high you can climb over the next couple of years.
It's a bit different if a concrete Alpine deal emerges quickly, but that sounds unlikely. So Williams is the safer, stronger short-term play. And it comes with a potential long-term pay-off.
Presumably, as Williams is a Mercedes customer team, he could stay within the Mercedes family with this move. Maybe that gives De Vries a sniff of a long-term future there? Mercedes has always had positive things to say about him and if he builds on how he performed at the Italian GP who is to say De Vries wouldn't be the level of driver required to support George Russell in the long-term?
Gaining experience at Williams, and being a driver known to Mercedes, could make him the number-one pick to replace Lewis Hamilton whenever the seven-time world champion decides to call it a day. The longer Hamilton prolongs his career (driving beyond 2023 looks increasingly likely) the longer De Vries has to make the case.
By the time a seat becomes available he'll still have a few years left in him and Mercedes will know if he's up to the task.
Go for whoever offers the longest firm commitment
Edd Straw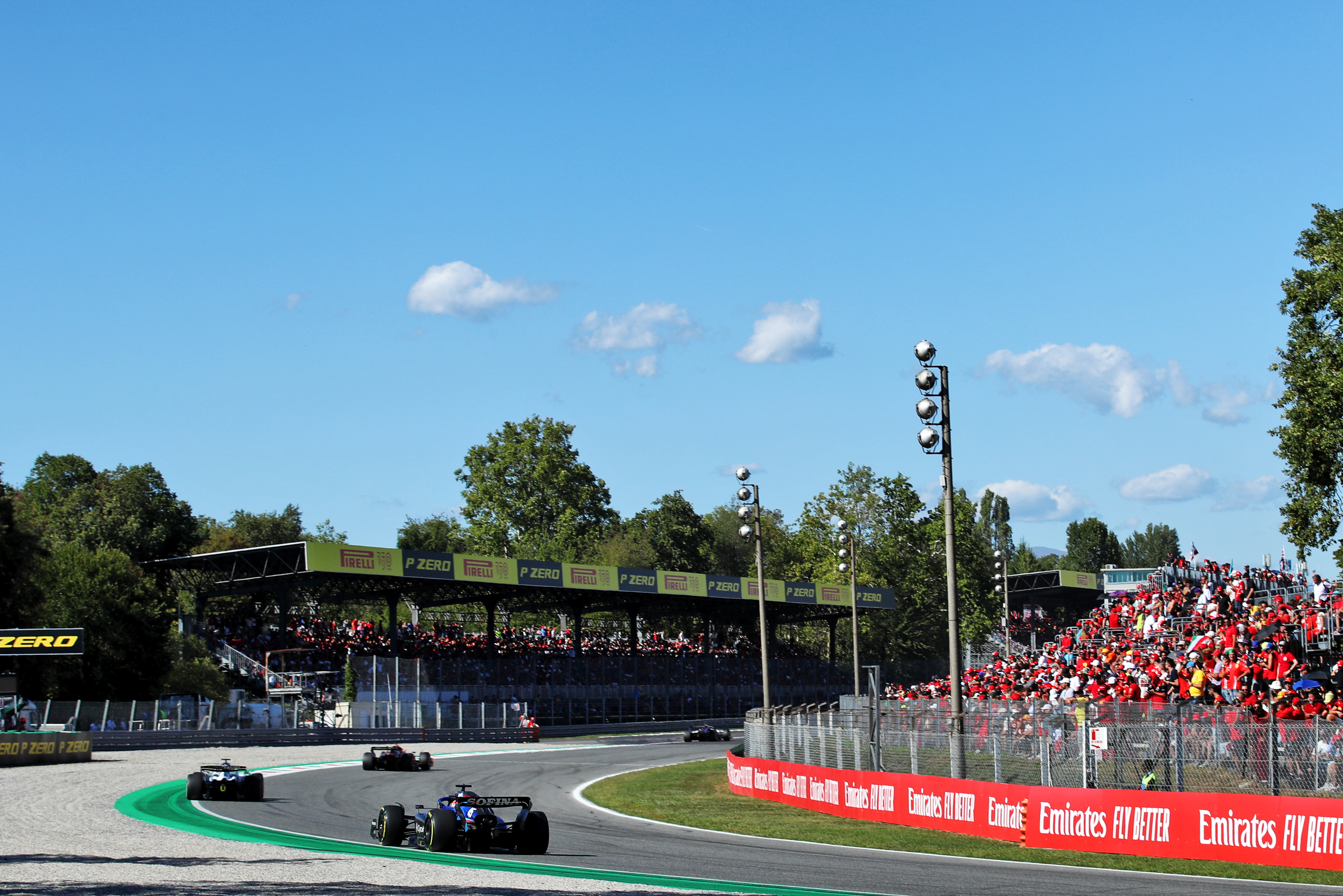 De Vries should go for whichever team gives him the most secure, long-term contract. Deal only with what's on the table now, not vague promises about what might happen – especially from the team that demands a one-way-street of loyalty.
If he isn't in F1 next year, De Vries has gainful employment in Formula E and would also have good options in sportscars. He is now an established, professional racing driver who has to be mindful of what he's sacrificing to chase the F1 dream. On the non-F1 path, he could be on a trajectory to a decade at least of well-paid work at a good level.
That doesn't mean don't chase the F1 dream, it's just about being focused on the right deal. He needs the right financial and length of commitment to have the chance to make F1 work for him. The fact two teams are after him and he's just made a sensational F1 debut means his stock is higher than it has ever been.
That might sound mercenary, but De Vries is a professional racing driver and should evaluate his options accordingly. That means go for the right deal rather than risking it all for something less secure.
Right now, that sounds like Williams. But in what he calls a "volatile" driver market, things can change quickly. He should aim to have a satisfactory F1 deal locked in as soon as possible.
De Vries should bide his time
Ben Anderson
This is obviously the opportune moment for De Vries to push his way onto the F1 grid full-time. He missed the original George Russell/Lando Norris/Alex Albon boat in 2019, but bided his time and then brilliantly grasped the opportunity Albon's appendicitis afforded him to show his worth at the highest level.
It's that calm and sense of patience De Vries should draw upon again before making his next move. His performance seems to have solidified Williams's resolve to offer him a deal to replace Nicholas Latifi in 2023, but why rush to grasp that unless (and this feels extremely unlikely) Williams has placed a time limit on that offer?
Alpine is known to be interested too, and is lining De Vries up for a Hungaroring evaluation test – alongside Red Bull target Colton Herta and Alpine junior Jack Doohan. Obviously we know Alpine's new chief target is Pierre Gasly, who Red Bull won't release from his AlphaTauri contract unless a "suitable replacement" can be found, but there's no harm in De Vries doing this test and then waiting to see what, if anything, comes from it.
De Vries might blow Herta and Doohan away in Hungary; he might so impress Alpine that it switches strategy yet again, pitching to sign De Vries up and forgoing the more expensive route of extracting Gasly. If Herta cannot secure a superlicence – which is likely to remain unresolved either way for some time yet – then the Gasly plan is scuppered anyway and Alpine will still have a vacancy to fill.
The 2023 Alpine is likely to be a much better car than the equivalent Williams, affording De Vries a better opportunity to showcase his worth and cement his place in F1 longer term. He can afford to wait a bit for things to play out and see whether the Alpine road leads anywhere concrete. If not, the Williams option is likely to still be there – who else is Jost Capito realistically going to sign instead who is better for a similar outlay?
Daniel Ricciardo and Mick Schumacher are perhaps the only drivers who could seriously eliminate Williams as a back-up option for De Vries at this stage – but can Williams afford Ricciardo? And would he even be interested? Does Williams even think Ricciardo or Schumacher could do a much better job than De Vries?
Nico Hulkenberg has been mooted as a potential Haas replacement for Schumacher, if that deal goes through it would eliminate Hulkenberg as an outside contender for the Alpine seat, further strengthening De Vries' position on that list. Yes, Alpine hasn't covered itself in glory during this driver market saga, but surely in such a weakened position it won't make a similar mistake again. If De Vries secures an offer, I should imagine it will be much more solid than Oscar Piastri's unsigned 'heads of terms'.
Monza will have pushed De Vries further towards the front of the F1 queue than ever before. His stock is higher now than it's ever been. He absolutely should grasp the chance to forge a proper F1 career for himself. But the game of musical chairs still has plenty of time to run. He can afford to wait before claiming his prize.
Sign the first two-year deal on offer
Gary Anderson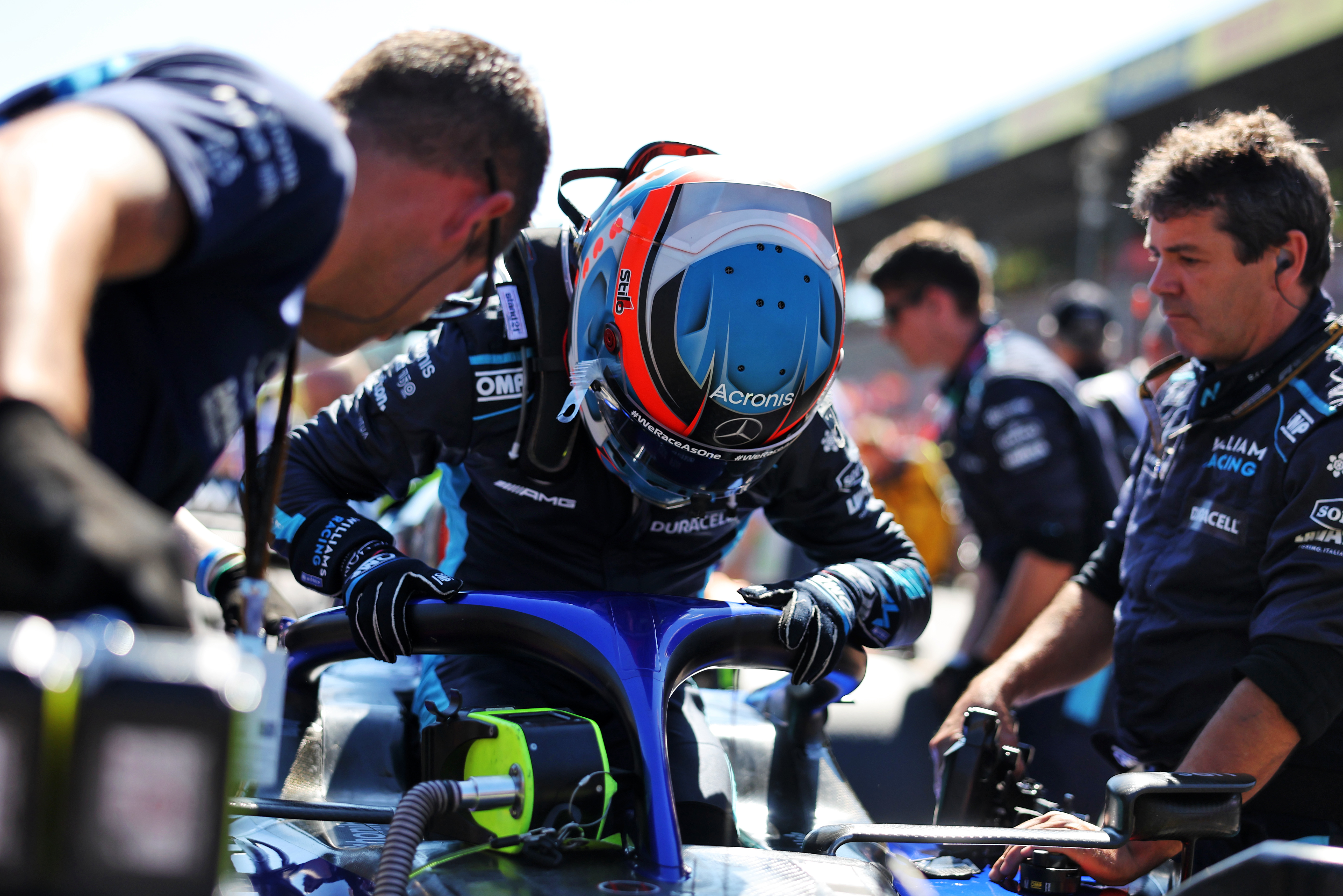 On face value, De Vries did a fantastic job at Monza. However, it was at a track where the Williams, being so slippery, was expected to do well. That, together with all the grid penalties that can very easily skew the end result makes it really difficult to make any assumptions on how he would go over a range of tracks. But what it did prove is that he is talented and deserves the opportunity.
I'm pretty sure Albon would have got into Q3 and but for a mistake De Vries was close to also achieving that. As he ran in FP1 in the Aston Martin, it meant he was up to speed as far as the track was concerned and that meant the late call wasn't as big a hurdle as it could have been. He settled into the different environment at Williams very quickly, so that proves he can adapt to a solution without looking for an excuse.
If I was his manager, I would simply sign the first two-year contract that was put in front of me. Williams or Alpine? Really, it's just the luck of the draw as to where either team will end up next year performance-wise.
The Williams environment alongside Albon would probably be a better place to cut your teeth in F1. At Alpine, the team seems to be a little bit more politically driven.
Also, Williams uses the Mercedes power unit, so continuity in his relationship with Mercedes would not go amiss.
Is F1 really more fulfilling than alternatives?
Matt Beer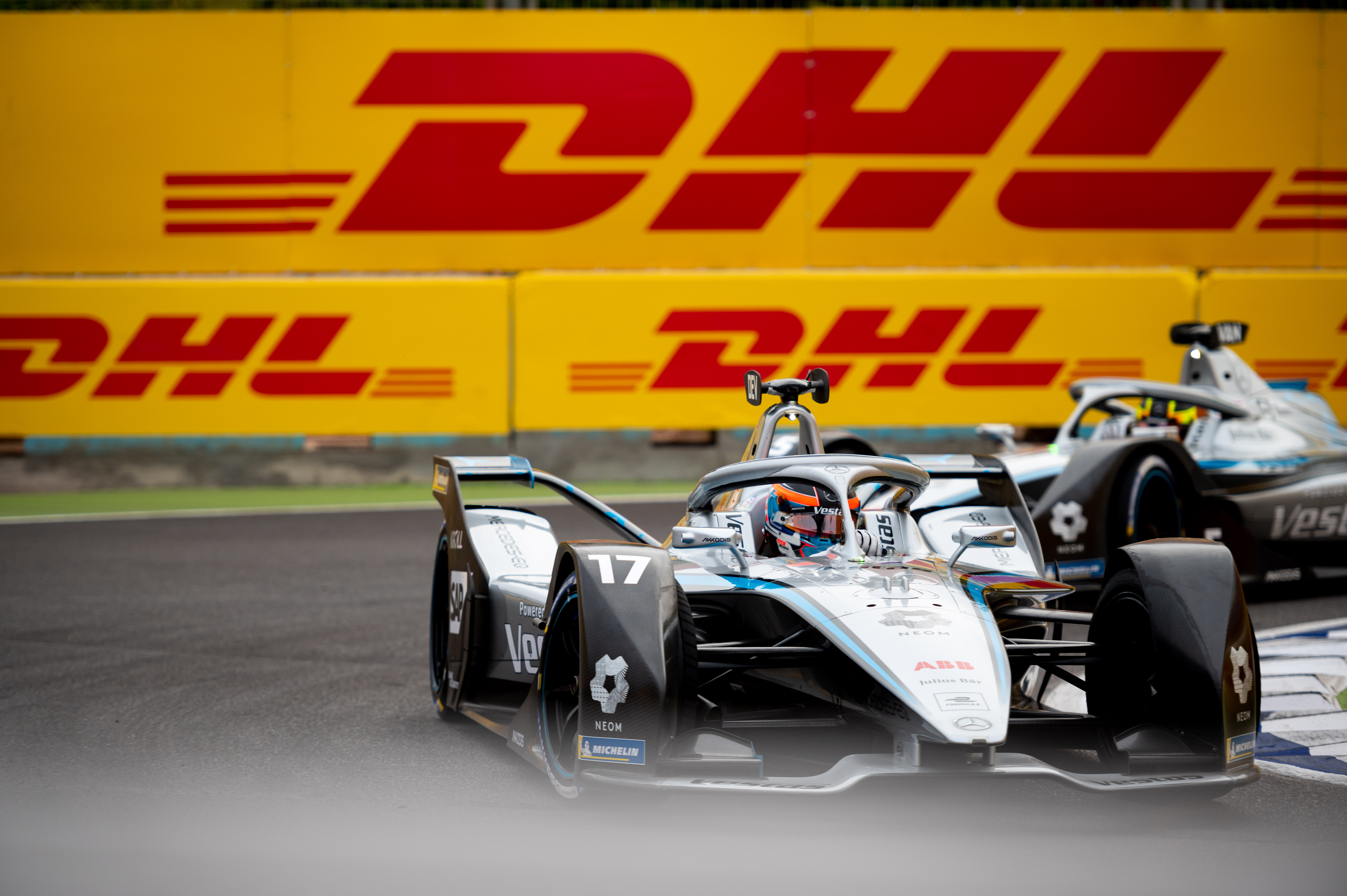 It would obviously be a waste and a frustratingly unanswered question if De Vries didn't now get a full-time F1 chance after what he did at Monza.
But I wonder if the answer to the question will prove to be: Monza was as good as it was going to get, he should've stuck with Formula E and sportscars.
It's not uncommon for a driver to thrive in F1 having not looked like a superstar beforehand (Sergio Perez is a great example). De Vries may yet blossom at the top level. Yes, he is a Formula E and Formula 2 champion, but that was a strange and contrived FE year with the qualifying format and he took his time to show champion calibre in F2. He deserves an F1 drive. But he hasn't made a Charles Leclerc/Max Verstappen/George Russell style compelling case for a top F1 drive.
So a team in Williams's position might be his limit in F1. Is battling to reach Q2 and score the odd point more fulfilling than winning world championships in other disciplines? Possibly, if F1's status as the pinnacle is the motivating factor. So maybe it's worth taking it for a few years while keeping those FE and WEC team bosses' phone numbers to hand.
None of this is intended to denigrate what De Vries did at Monza. It was superb. It might be that it's just the first tiny hint of what he could develop into with a proper F1 chance. Or it might be that he benefited from Monza being a relatively straightforward circuit for a nothing-to-lose punt of a debut.
And if De Vries is worth some serious F1 attention, please could someone in the F1 paddock take a fresh look at the man who's outperformed him for much of their time as Mercedes Formula E team-mates? What Stoffel Vandoorne could do in a different F1 environment feels like a frustratingly unanswered question in itself now.
Be wary of the red flags Alpine has shown
Glenn Freeman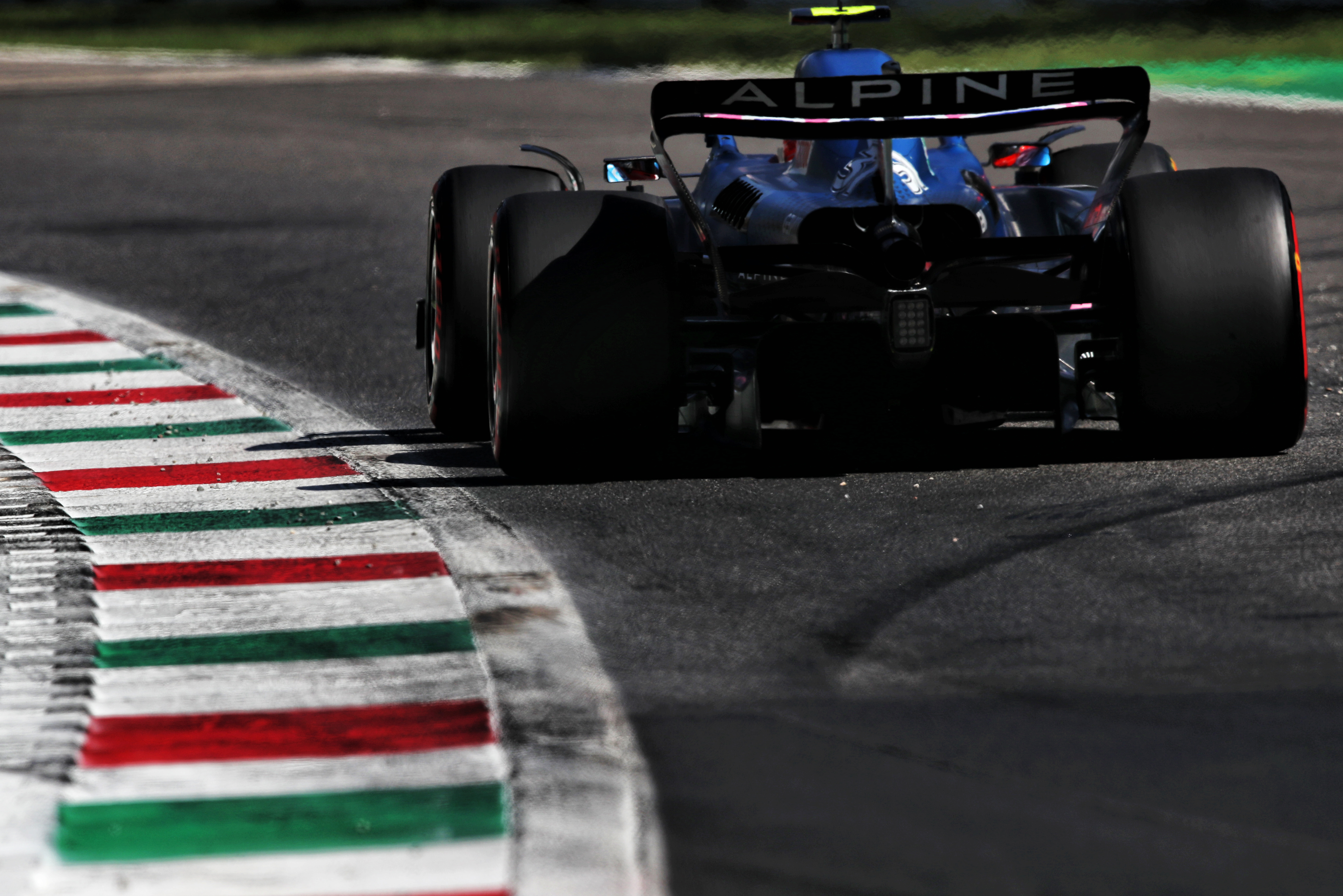 Given what we've all seen in recent weeks about how Alpine deals with drivers that are a top priority for its seats, it would be bold for De Vries to take a punt on landing a drive there given he's not even first choice out of the team's remaining options.
There is an argument – as laid out elsewhere on this page – that if you want to achieve big things, sometimes you need to take a big gamble. You can make that case, especially given Alpine has a quick midfield car.
But sometimes you have to also play what's on the table in front of you, and be able to spot red flags.
Right now, if there's a concrete Williams offer on its way, take it. Because there's already plenty of red flags around trying to get in at Alpine. At best De Vries is fourth choice there, behind Alonso, Piastri and Gasly. So how committed would it be to him the next time an appealing name becomes available?
Plus, a longer-term commitment at Williams may not be a bad thing to have in your pocket if that team is about to become Porsche's most likely way onto the F1 grid for 2026.
Risk it all for Alpine
Josh Suttill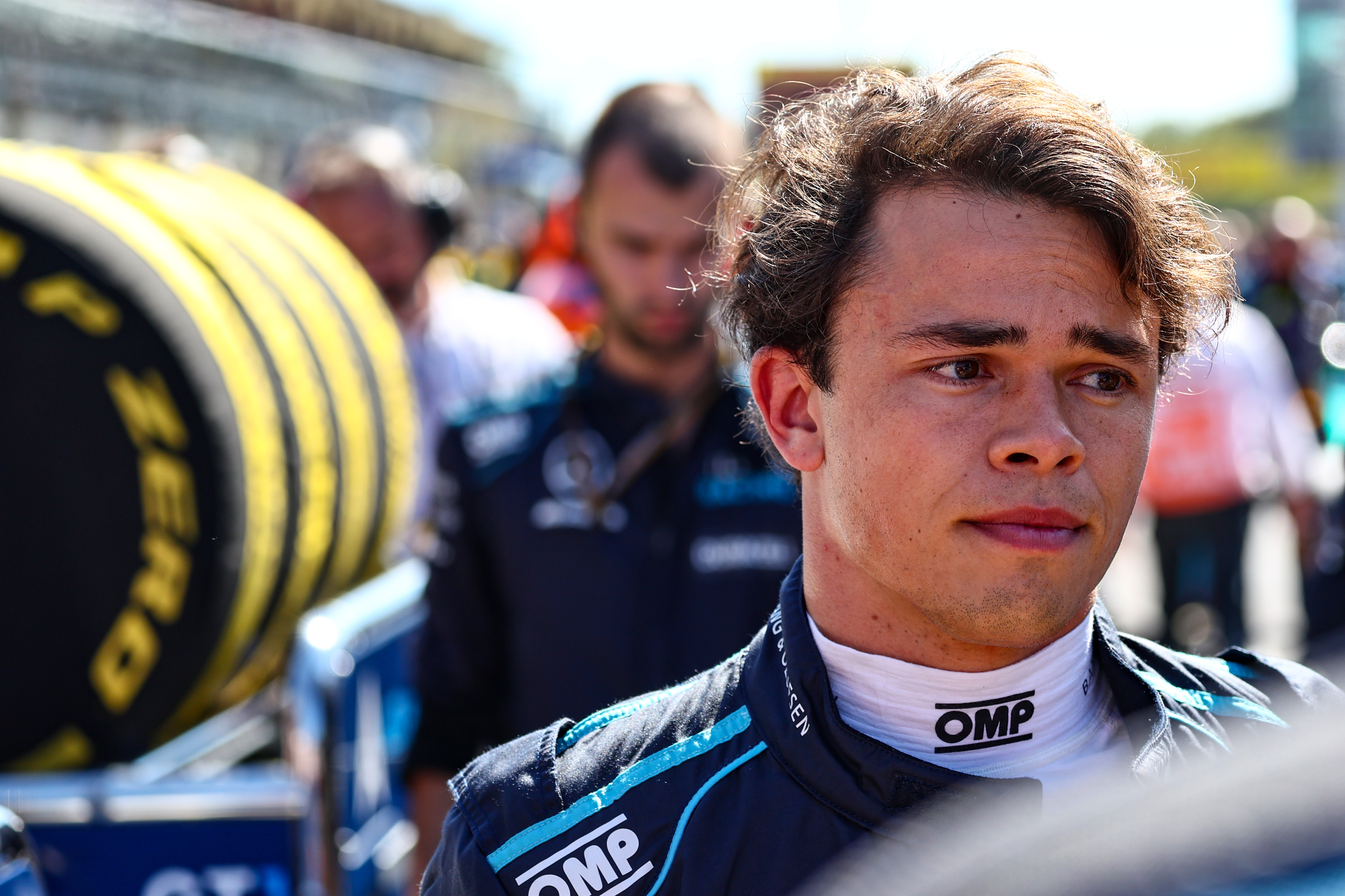 With the FIA looking increasingly likely to deny Herta an F1 superlicene and subsequently prevent Gasly from switching to Alpine, I believe De Vries has a real chance of becoming the man to replace Alonso.
That's partly because of the lack of other options but with a testing opportunity with Alpine lined up for later this month, De Vries can make himself the obvious choice to partner Esteban Ocon in 2023.
We don't know what the competitive order will look like in 2023 but with limited regulation changes, it's safe to assume Alpine should be much higher up the grid than Williams.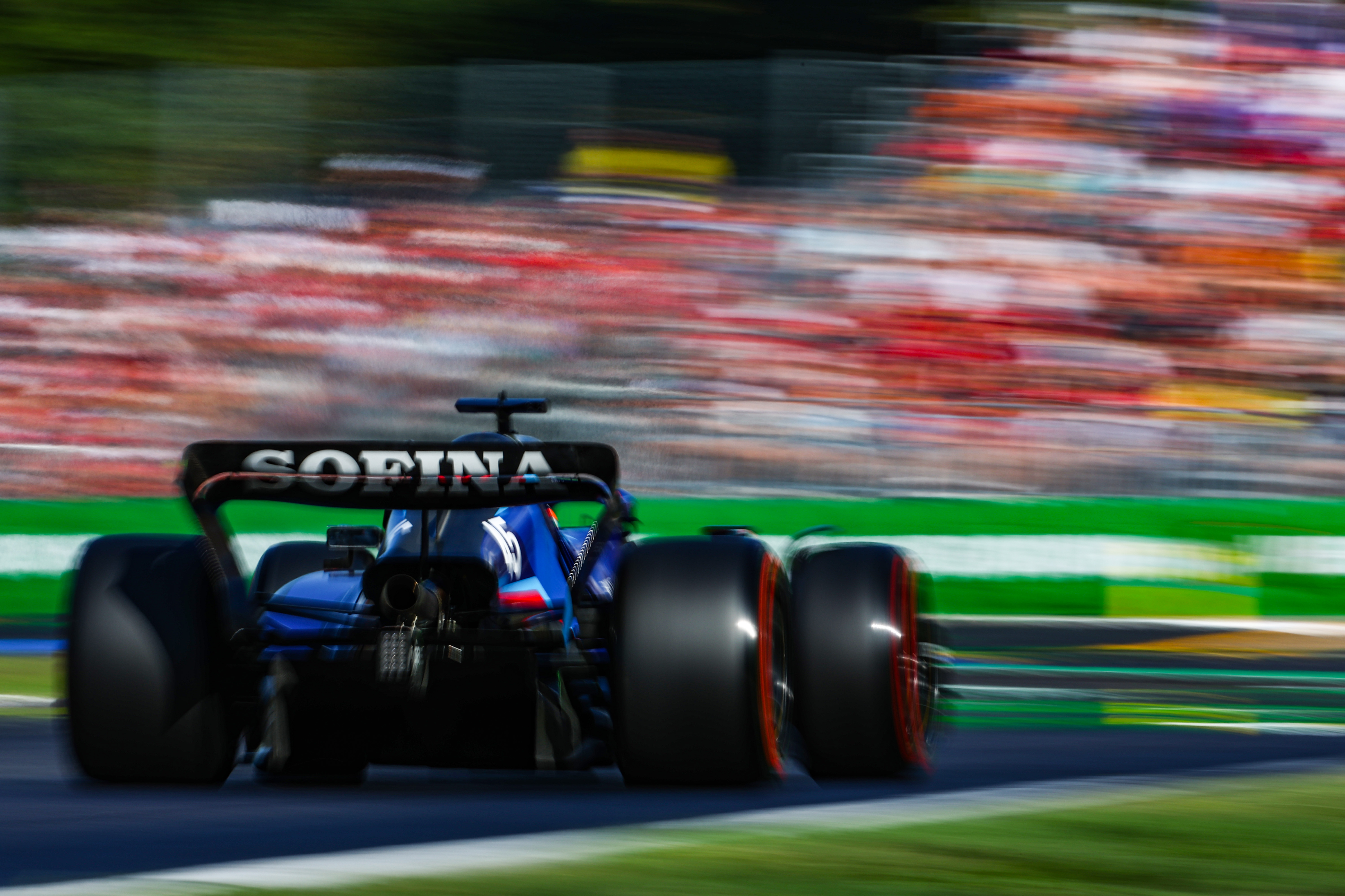 Although De Vries scored points at Monza, Williams still probably has the slowest car in F1 right now while Alpine has the fourth-fastest package.
That's an incredibly competitive seat to be jumping into but one that De Vries can make his own. Ocon is a good yardstick and is arguably no more of a challenge to overcome than Albon at Williams.
Even with Alpine's recent driver management failings and lack of long-term commitment to Alonso, 27-year-old De Vries would surely earn a second year if he delivers next season.
If he doesn't succeed, then he's at least going to have failed in a faster car and probably got a lot more top results than at Williams.
And if Alpine choose someone else for 2023 then I wouldn't be surprised if Williams was still yet to fill its vacancy by the time Alpine made its decision.
Sacrificing his Formula E and World Endurance Championship drives is more than worthwhile. Look at Brendon Hartley, he left LMP1 as a Le Mans winner at the end of 2017 (albeit so did his employer Porsche) for a crack in F1 and, when it failed, he was back in the top class after just a year and added another two Le Mans victories.
Leading WEC and Formula E manufacturers are still going to want somebody of De Vries' talents for at least the next decade, but F1 will likely never come calling again if he doesn't run for the train in 2022.
Dispel the Formula E myth – go for F1
Sam Smith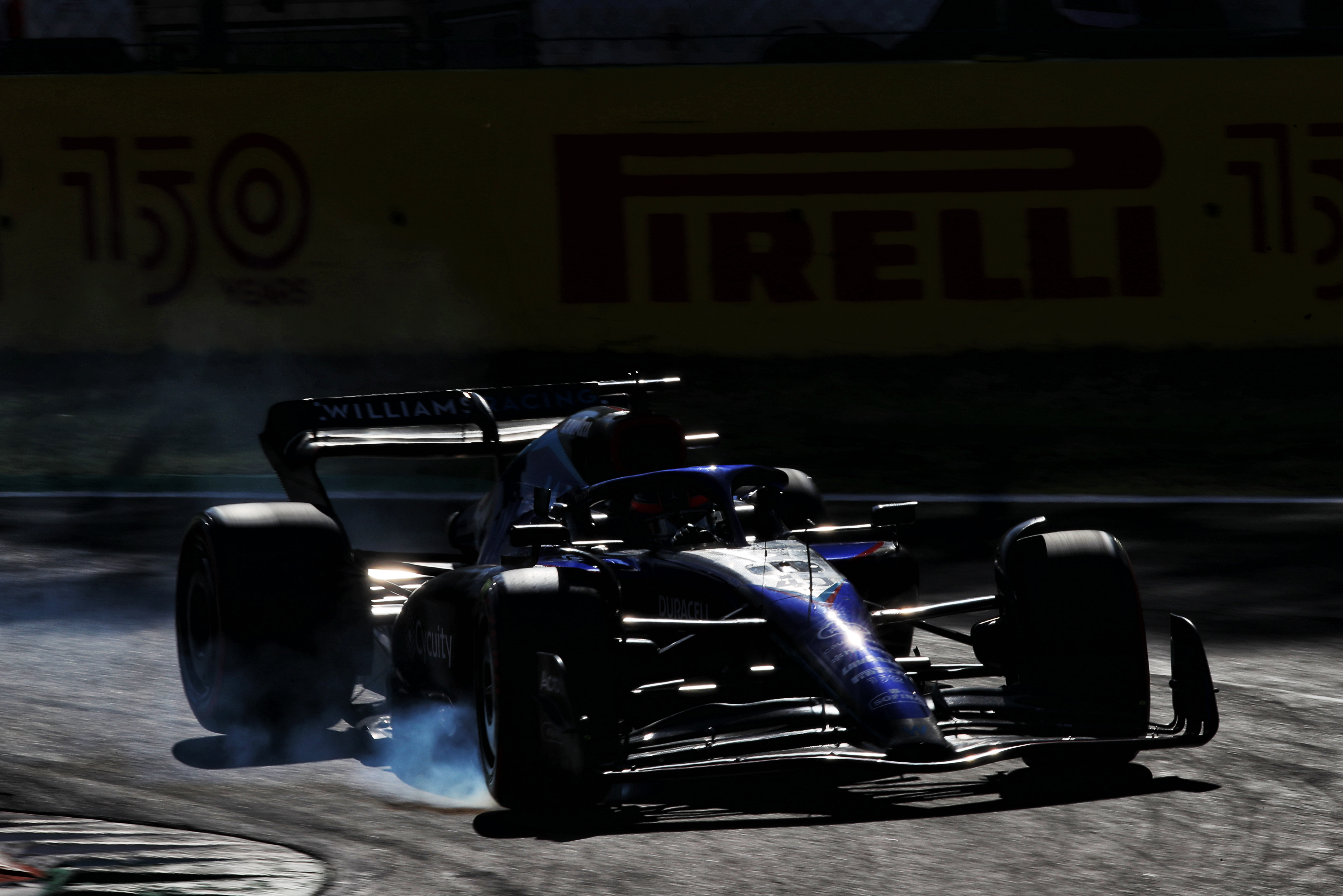 It's as clear as day that De Vries should get an F1 seat next season.
At the age of 27, he falls into a bit of a hinterland career-wise on whether he can forge a long stint at the pinnacle of motorsport.
This in itself means any serious scent of an F1 deal just has to be chased. He has the momentum, the rest is up to the teams he is talking to.
My clear hope in Formula E circles (Maserati apart) is that he will do exactly that and become one of the 20 to sit on the F1 grid in 2023. This is because, quite apart from the fact De Vries is a very strong racing driver, it would once and for all dispel the myth that drivers in Formula E are either F1 cast-offs or those not good enough to make it in the first place.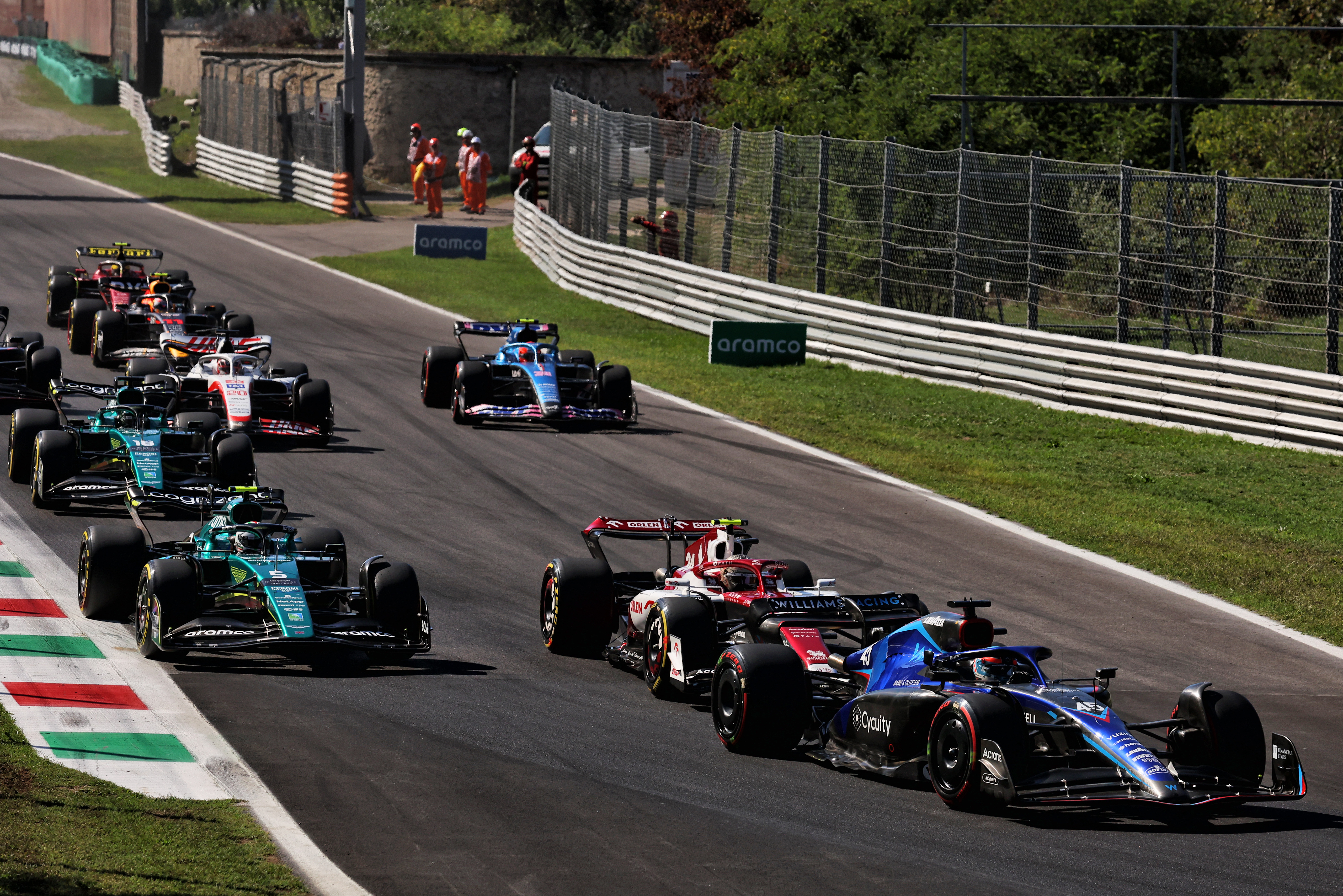 Personally, I feel Williams will suit him down to the ground and he shouldn't gamble on a possible seat at Alpine that could drag on until the end of the year.
A confirmed position alongside Albon by say mid-October at the latest would be an ideal solution for De Vries, who has been juggling multiple permutations for his career since Mercedes announced its Formula E exit in August 2021.
A word of caution though for De Vries: F1 can be a fickle beast, so thinking beyond it could be vital even as he is riding this Goliath of a rookie-performance wave.
Formula E and the WEC should not be completely neglected because one day, potentially sooner than he might think, he could need them again pretty quickly.
De Vries' reputation in the Formula E paddock is a curious mix of high respect and a questioning of his sometimes brutal racing tactics.
Whether this was honed in the wild west racing of 2019-2021 Formula E will become clear if he gets a proper F1 opportunity, but there was more than one of his rivals privately telling The Race last season that they felt nervous racing against him because of his unpredictability and erratic over-defending.
De Vries is a very strong driver mentally, which will be a major asset in F1. But if he pulls some of the stunts he did in Formula E he'll feel the hostility of his rivals much more keenly.