Daniel Ricciardo will be centre of attention this week as Formula 1 holds its first Australian Grand Prix since 2019.
Back then, Ricciardo's Renault career began with an embarrassing startline error. But the rest of his time at the team proved much more impressive.
Now, though, he arrives in Melbourne in an uncompetitive McLaren and struggling to assert himself against team-mate Lando Norris, and with his ex-team-mate Max Verstappen as the reigning world champion at the Red Bull team Ricciardo walked away from.
Was leaving Red Bull a career-defining mistake? Has McLaren's poor start to F1's new era cost Ricciardo what might've been his last chance to get the results his ability deserves?
Our writers give their thoughts on where Ricciardo stands in his career right now as he prepares to race at home again.
PSYCHOLOGICAL TASK TO GET BACK TO HIS BEST
Mark Hughes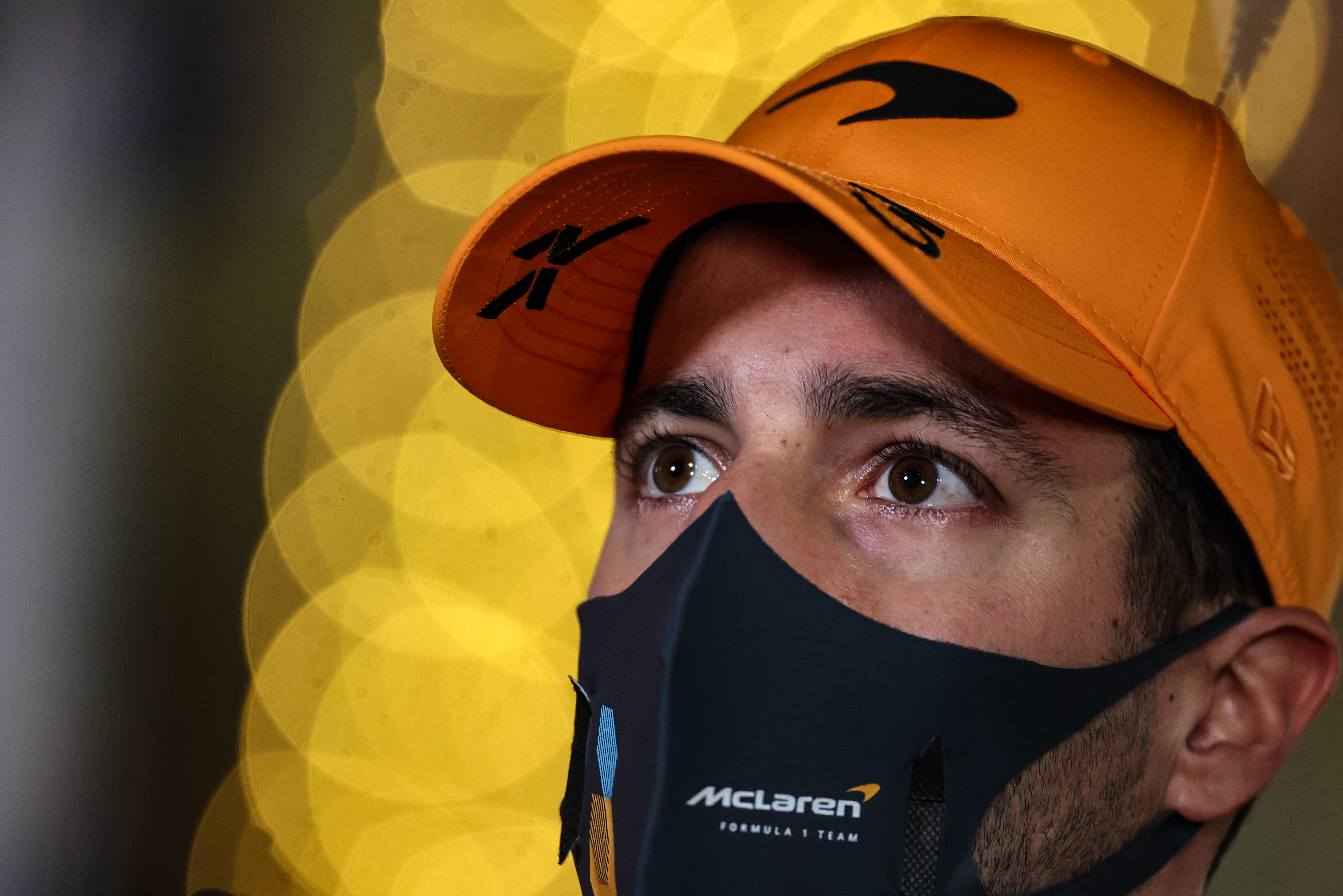 Was he wrong to leave Red Bull? Yes, ultimately. Easy to say in hindsight. But most felt it was wrong at the time too.
I perfectly understand why. The momentum of the team was slowly shifting Verstappen's way and he could feel that. Then he felt he was treated like an errant schoolboy in having – along with Verstappen – to apologise to the workforce for the Baku 2018 crash which, he felt, was not even his fault.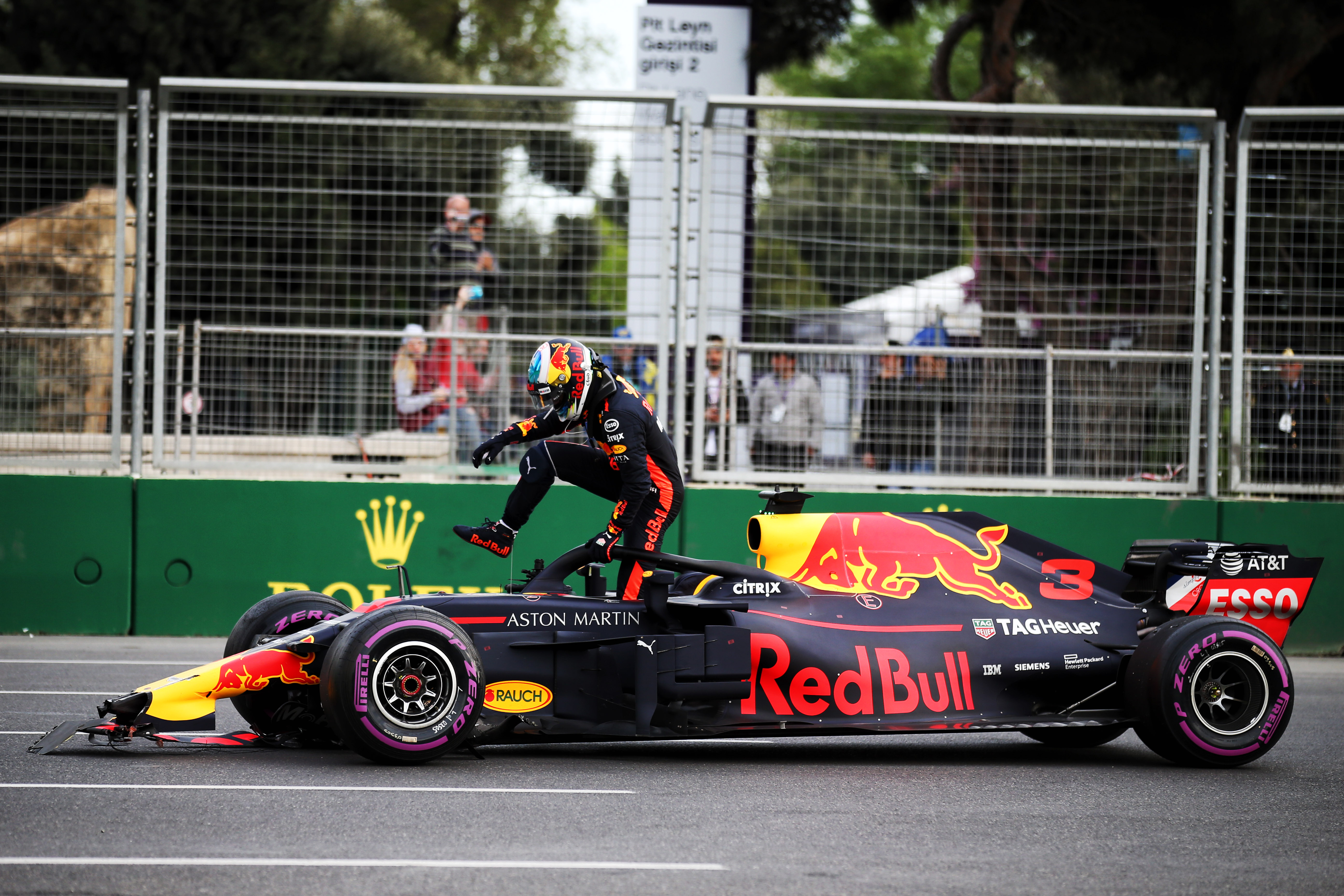 Leaving was an emotional decision based upon the dream of being in place when a title-contending Red Bull came along being stolen from him. I get it. But sometimes life just does that and the response has to be realistic. It would have been far easier to compete with Verstappen from inside Red Bull than from any of the teams which were available to him at the time.
He's so, so good at his best. But psychologically, can he get back there? In an uncompetitive car with a megastar, much younger team-mate – not to mention a couple of hungry young IndyCar stars looking to make the transition to F1 sniffing around? I'm not sure. I'm willing it to happen because he's potentially so good, but…
NOTHING'S CHANGED IN TERMS OF THE BIG GOAL
Scott Mitchell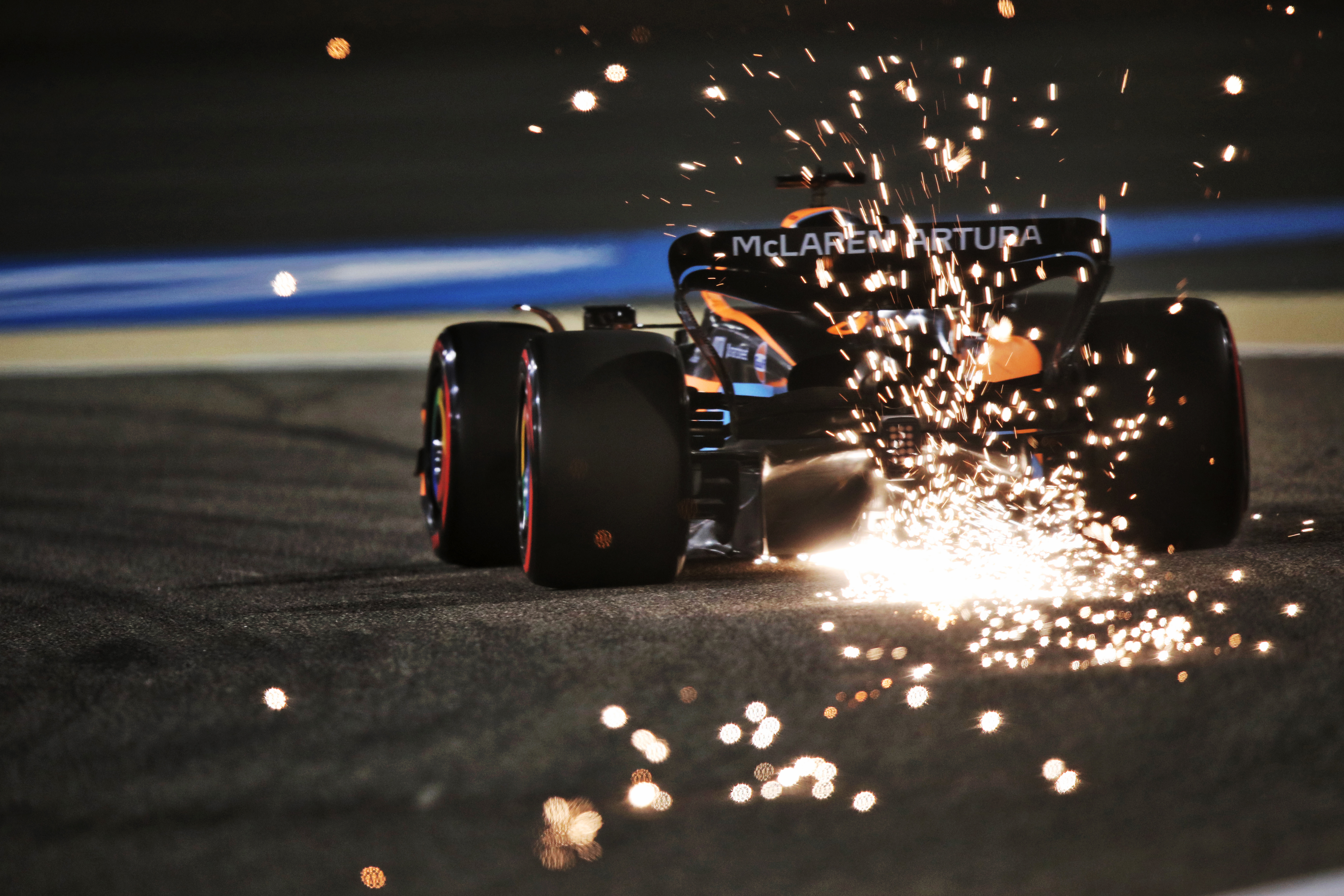 Clearly things would be different for Ricciardo if he had never left Red Bull. He'd have won more races, scored more podiums, been part of a championship-challenging organisation.
But he wouldn't be world champion. He was already being shaded by Verstappen and that fight was only going one way. It didn't look like Ricciardo wanted to be part of something where Verstappen was the centre of the universe, with a Honda partnership Ricciardo lacked faith in.
By moving to Renault and McLaren, Ricciardo at least got a sense of worth and value. He felt like a star. And while things at Renault didn't go the way he wanted, he performed at a very high level.
At McLaren, things are obviously looking more problematic. I still believe he can perform well this season, but the competitiveness of the car clouds that. Who knows what impact that will have.
This is the first time Ricciardo might feel true regret because while he edges closer towards the end of his career, he sees McLaren is still on a steep slope to the top as Red Bull racks up more wins and maybe more titles.
That will surely sting. The only thing that hasn't changed in the grand scheme of things is that Ricciardo's probably not lost any world championships in the process, not that this is much of a silver lining.
GIVING UP RED BULL SEAT WAS A MISTAKE
Glenn Freeman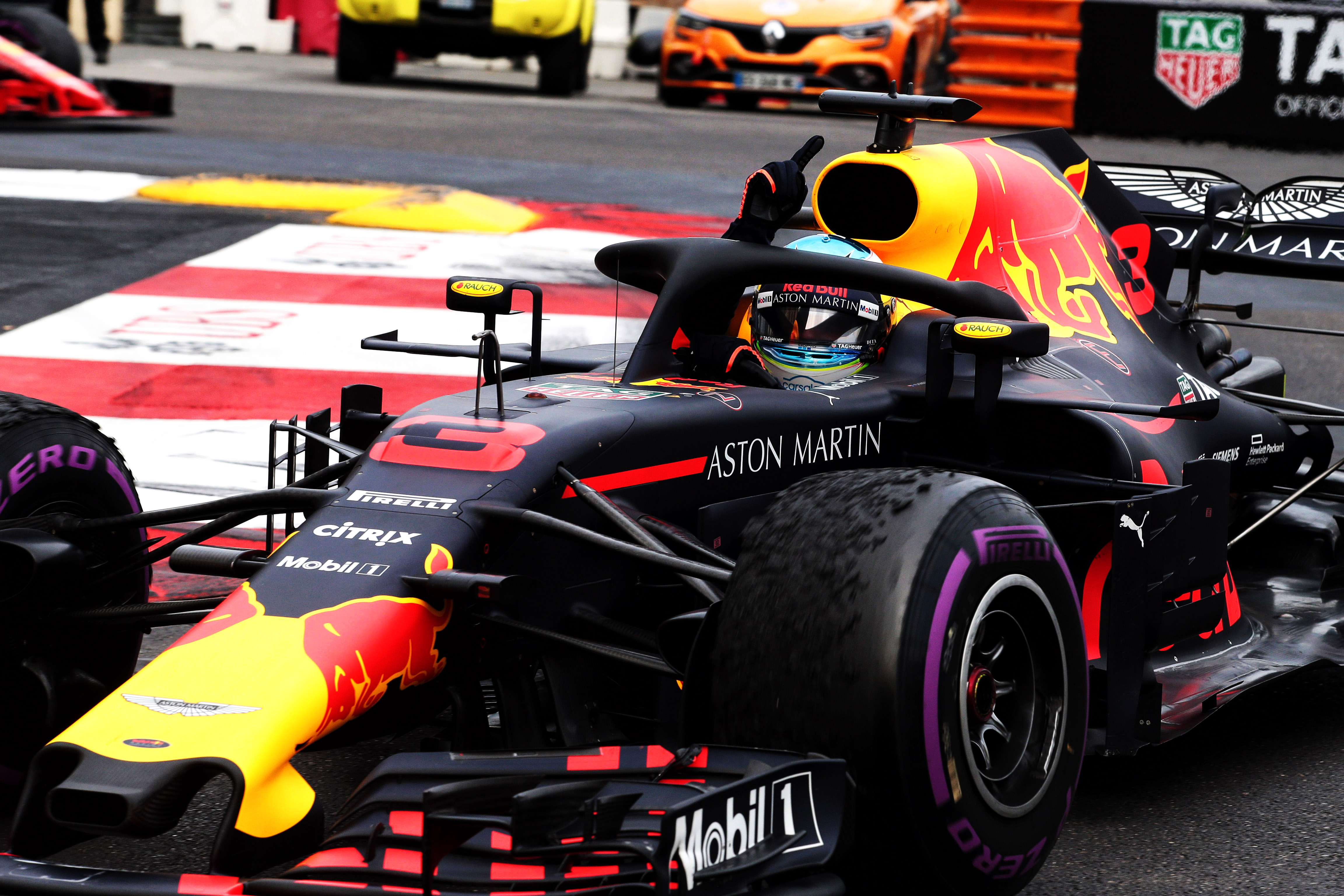 Ricciardo should have backed himself and taken on Verstappen at Red Bull. Yes, Verstappen is a far more complete driver now than he was in 2016-18, but there's no reason to believe Ricciardo's level would have stagnated if he'd stayed at Red Bull. He had it in him to go toe-to-toe with the man we now refer to as the world champion.
Would it have eventually exploded internally at Red Bull if Ricciardo had stayed and swam against the Verstappen tide that he felt was brewing inside that team? Probably, but that should have been Christian Horner's problem to worry about, not Ricciardo's.
This isn't just looking back with hindsight. Going to a Renault team that hadn't quite lost its upward momentum by the end of 2018 made some sense as a gamble. But it was only a gamble worth taking if you were lacking other convincing options. Ricciardo walked away from one of the only race-winning teams back at the peak of F1's competitive hierarchy being so locked in that the front of the grid was a closed shop.
He was considered one of the elite talents on the grid, and he had one of the coveted seats. Giving it up was a mistake.
A RESPONSE IS NEEDED SOON TO TURN THE TIDE
Edd Straw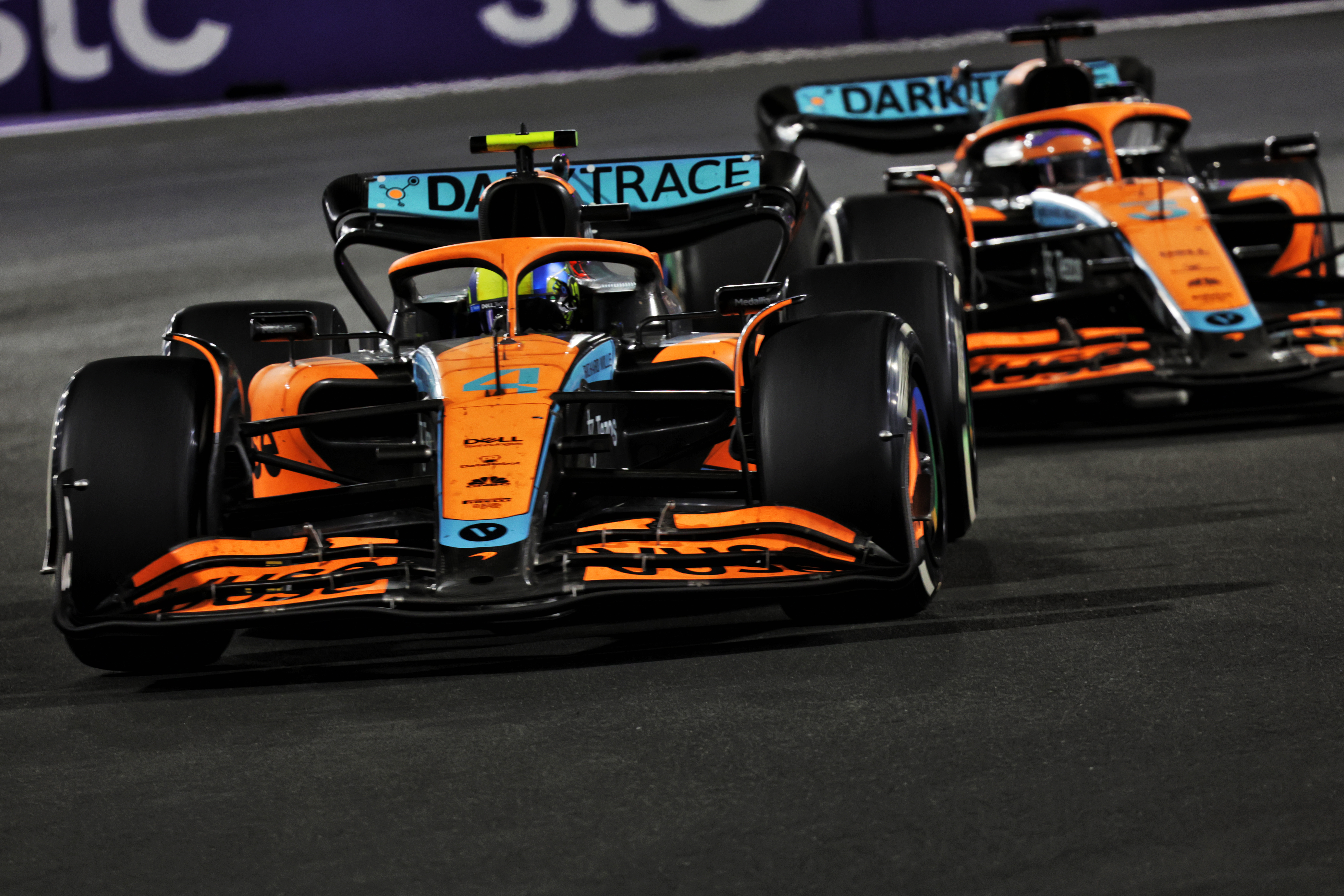 Ricciardo's 2021 season was, relative to expectations, arguably his weakest in F1. While he was still operating at a level good enough to win at Monza, it fell short of the standards he's produced during his career.
This year has been inconclusive so far, missing the last pre-season test then visibly struggling a little with the COVID-19 hangover during the Bahrain Grand Prix weekend. There he did finish ahead of Norris, although this was down to strategy, not performance.
But Saudi Arabia was much more convincing. Although he was slower than Norris in qualifying it was only by just over a tenth of a second and he drove a decent race after an early stop, only to lose drive and retire.
However, Ricciardo seems more at one with the car and has benefitted from the depths of analysis he went through last year of his own strengths and weaknesses. As a result of that, he has improved technically and therefore could potentially emerge from last year's trough a better driver than before.
The big question is even if he does get back to his best whether he's run into a driver in Norris who is simply quicker than him? That's something that will play out over the rest of the season, but even if that proves to be the case he's still a driver with a proven track record, capable of winning races and not to be underestimated.
As Valtteri Bottas said of his time alongside Lewis Hamilton at Mercedes, "you always meet – eventually – someone who's better than you and you need to accept it". That might be what awaits for Ricciardo, but having seen what he's capable of over the years in F1 – and it's worth noting that in both 2014 and 2016 you could make a strong case for him being driver of the season – there's no question Ricciardo has a huge amount of ability.
Norris hasn't won this battle yet, but Ricciardo needs to hit back, soon, to turn the tide.
THE BIGGEST TEST OF HIS RESILIENCE YET
Hannah Prydderch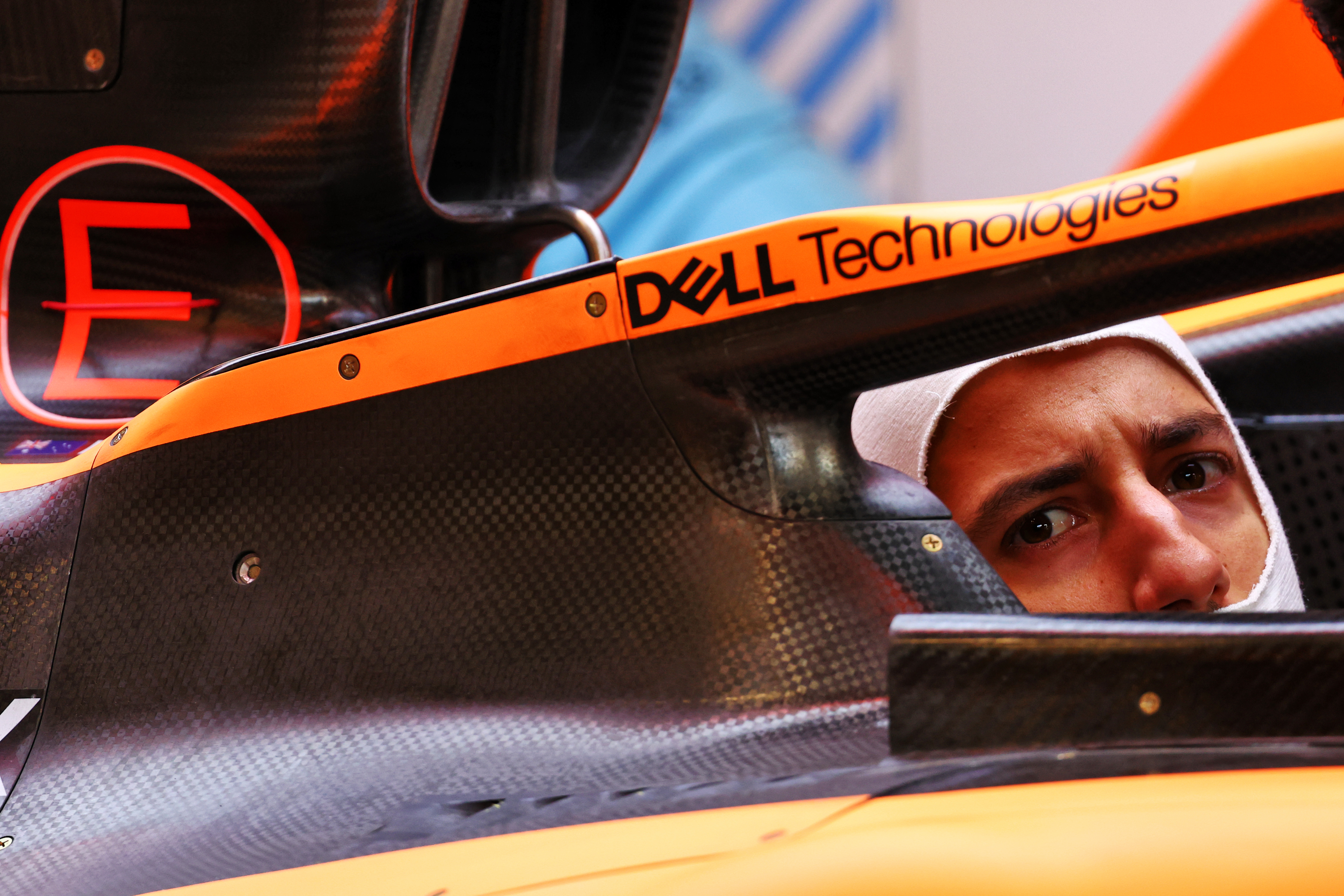 Considering how things turned out, it's easy to say with the benefit of hindsight that the tide of Ricciardo's career turned the moment he signed that Renault contract. In 2018, he was celebrated as an exceptional late-brake overtaker and one of the best drivers on the grid, up there with the likes of Hamilton and Sebastian Vettel.
On-track that move may not have been his best decision, but looking at the precedent set by Mark Webber it was the best for him psychologically. Verstappen had already begun to remould Red Bull and the future of his car in his favour and now Norris is repeating the same story.
You'd be hard pressed to find someone who doesn't think the Ricciardo we see in 2022 isn't a shadow of his former self. Building himself and McLaren back up after a dismal start to the year will be his biggest test in F1 yet; has he got the leadership and resilience to do it? I'm not so sure anymore.
2021's lows did a lot of damage
Matt Beer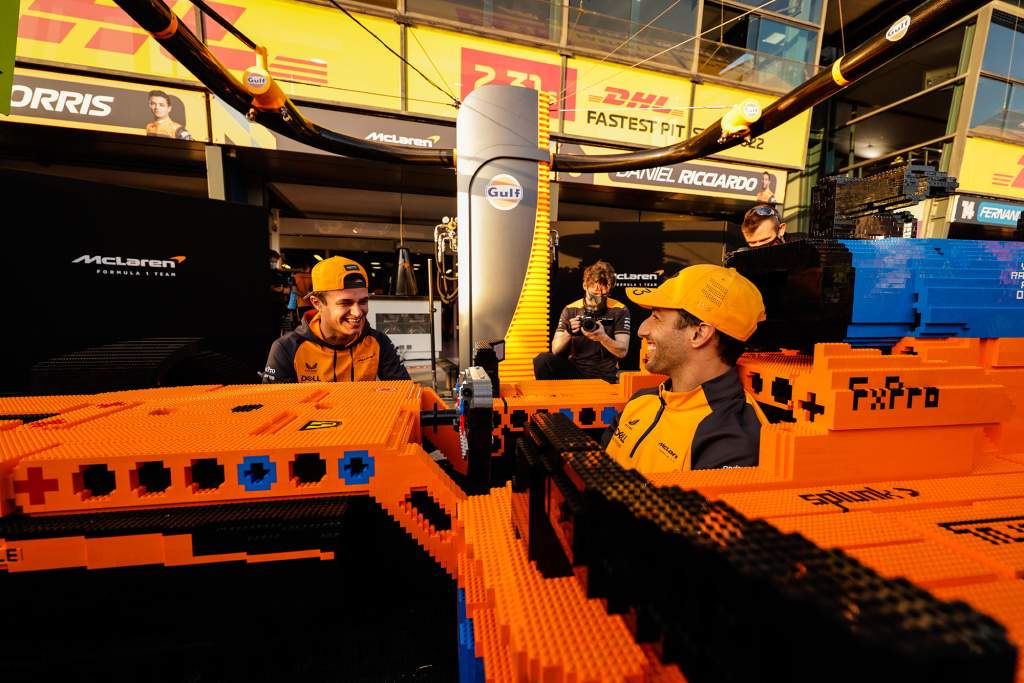 I want to believe when it comes to Ricciardo. I've always loved the spirit he brought to F1, and felt he provided most of the championship's on-track entertainment single-handedly in the mid-2010s.
But I've also always felt that while he's capable of outpacing and outbraking anyone else on the grid, it was hard to see him accessing the absolute peak of his performance relentlessly enough across a full season to be a world champion.
Eight grand prix wins (including a Monaco triumph and ending a McLaren win drought of nearly a decade) and twice being best of the rest in the drivers' world championship at the height of Mercedes' domination would be a more than respectable haul for Ricciardo's F1 career if his peaks have passed. And they might not: at 32 he's still five years younger than Hamilton so it's not inevitable that this McLaren deal is Ricciardo's F1 swansong.
The low points of 2021, and the contrast to what Norris was doing at the same time, felt so damaging, though. If McLaren's going to spend 2022 in the midfield, Ricciardo needs to produce a few emphatic intra-team defeats of Norris and to be the one in the right place to execute whatever against-the-odds heroics are possible. Matching or losing to his team-mate in a car only good for minor points won't do anything for the trajectory of Ricciardo's F1 story now.