The weekend of Lewis Hamilton's 300th Formula 1 grand prix start began with it being pointed out to him, by Sky Sports commentator David Croft, that no F1 driver had ever won a race after passing the 300 starts milestone.
Given that the seven-time world champion hadn't actually realised the 2022 French GP would be race #300 for him, it's unlikely he'll have lost much sleep over the potential for that stat to be some kind of career curse.
But the likelihood of Hamilton notching up wins past the 300 races mark says a lot about the unusual trajectory of his career.
Hamilton's going to become only the sixth driver in F1 history so far to start over 300 races. Kimi Raikkonen currently holds the all-time record with 349 starts, but Fernando Alonso – on 344 right now – is on target to surpass him at the Singapore GP in October.
Five of the drivers who've already passed 300 races were world champions (Rubens Barrichello is the exception) but the career point at which their final wins fell is in each case pretty telling.
Going deeper still and looking at all the F1 drivers who've won races after 200 starts puts Hamilton's likely future record into context.
---
FERNANDO ALONSO
Most recent F1 win: 201st start, 2013 Spanish GP
Percentage point in F1 career so far when that win came: 58%
Age at the time: 31
F1 career so far: 2001/2003-2018/2021-present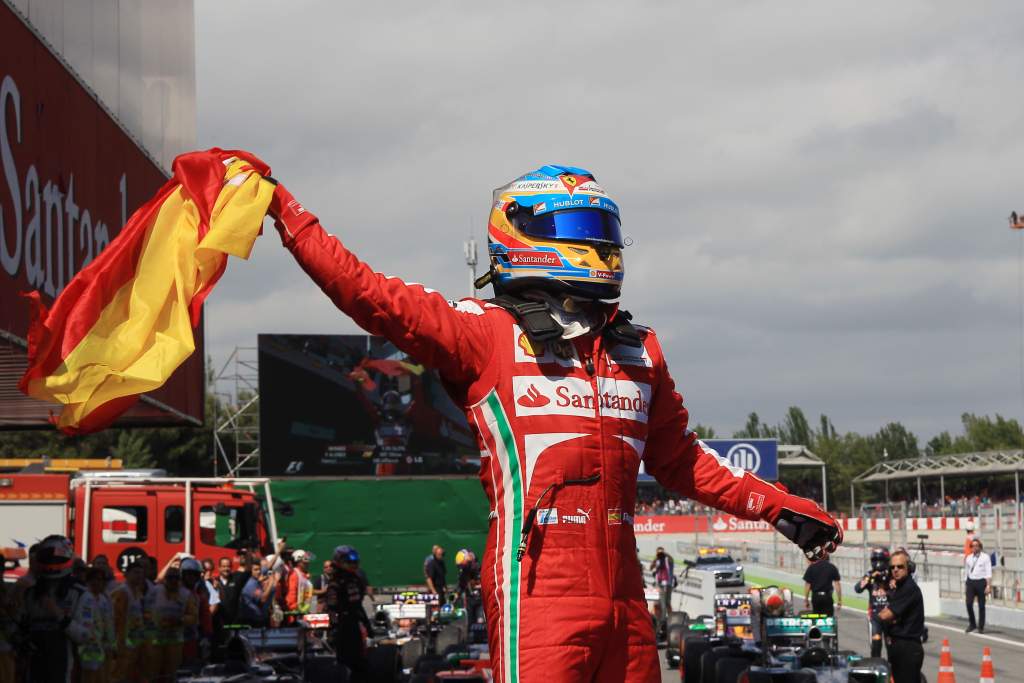 A combination of poor timing, bad luck and bridge-burning has meant one of the greatest racing drivers of the 21st century did pretty much all his significant F1 race winning in the first quarter of his very long career.
There's a strong argument that Alonso has lost barely any speed or racecraft over the last two decades 0 it's just he's guessed wrong with his team choices or the teams that could win have shied away from signing him.
What may well be his final F1 win is already nearly a decade ago, a brilliantly executed home triumph in 2013 at a time when Ferrari wasn't a regular match for Red Bull.
But given both Alonso and current employer Alpine (across its various guises) have had habits of making the most of surprise opportunities, and that he has ambitions of racing into the mid-2020s, it's not completely mad to imagine Alonso could become the first F1 driver to win after 400 grand prix starts in a crazy late-2024 race.
DANIEL RICCIARDO
Most recent F1 win: 202nd start, 2021 Italian GP
Percentage point in F1 career: 91%
Age at the time: 32
F1 career so far: 2011-present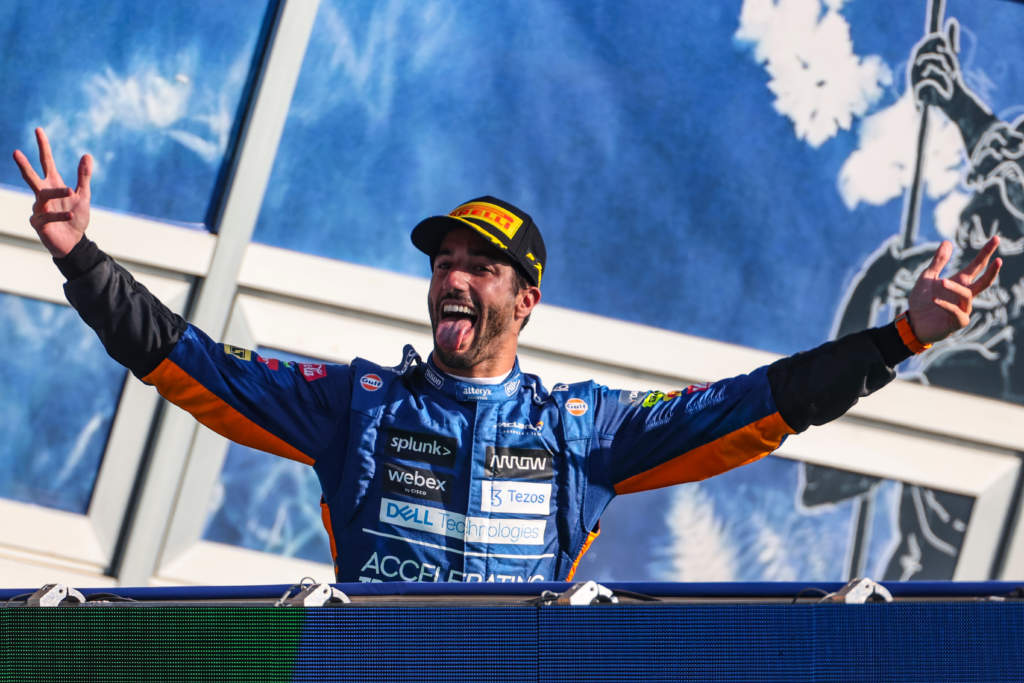 Right now, given his difficulties at McLaren, it seems unlikely Ricciardo will reach the 300 GPs mark or be in a winning car if he does so.
But that's solely because of the jarring thud with which the McLaren move halted his career momentum.
If a further team switch helps unlock his ability again, maybe a post-300 win sometime around 2025/26 is achievable.
After all, what may be his final F1 win at Monza last year was glorious punctuation in a run of largely miserable results. He's rarely had the upper hand on Lando Norris at McLaren, but did on the weekend circumstance put the team in a winning position again at last.
Have any of his eight F1 wins actually been expected? At his best, he's modern F1's king of the swashbuckling surprise.
Don't rule out another twist. But for now, he's certainly on the star-then-fade trajectory of most long F1 careers.
NICO ROSBERG
Last F1 win: 202nd start, 2016 Japanese GP
Percentage point in F1 career: 98%
Age at the time: 31
F1 career: 2006-2016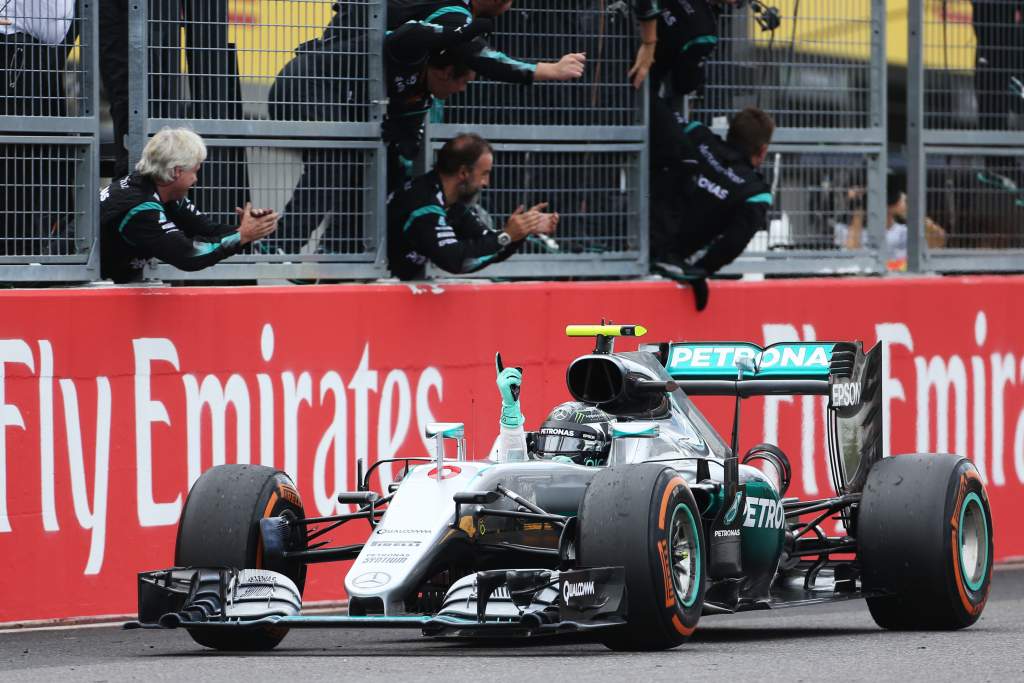 Capitalising on his own pole and a bad start for Hamilton to take victory at Suzuka in 2016 gave Rosberg the final cushion needed to come home second to his intra-team arch-rival in the remaining four races and still be champion.
Then he pulled off the pragmatic masterstroke/act of cowardice (delete as appropriate based on your stance, personally this writer favours the former) of immediately retiring from F1.
Which gives Rosberg's F1 career graph a very unusual path of winning races almost up to the very last moment.
Had he stuck around, he'd have reached 300 GPs in Russia last year, at the age of 36. It's inconceivable that Mercedes would've put up with the Rosberg/Hamilton friction for that many more seasons, and while Rosberg was a very good grand prix driver, it's difficult to imagine him notching up plentiful wins away from the superior Mercedes of the mid-2010s.
Perhaps, though, Hamilton would've left the team had Rosberg stayed, and Rosberg would've reaped the rewards of Mercedes' continued domination…
GERHARD BERGER
Last F1 win: 203rd start, 1997 German GP
Percentage point in F1 career: 97%
Age at the time: 37
F1 career: 1984-1997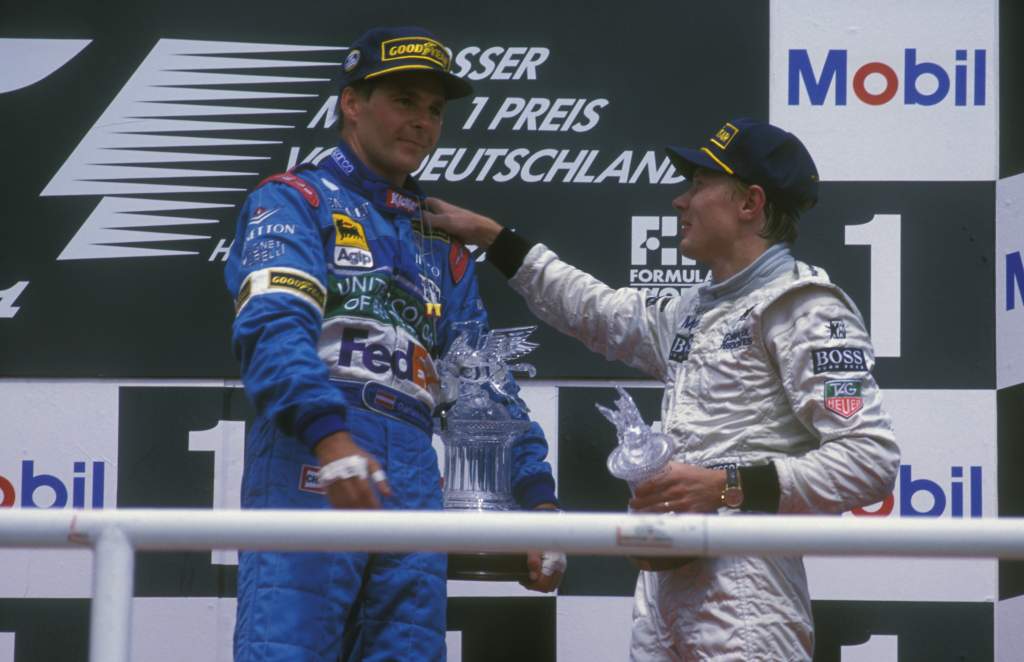 Gerhard Berger was firmly into wily veteran mode by the time of his hugely deserved last F1 win.
It came after a three-race sinus surgery absence during which Berger's father had died in an aircraft crash, and at the Hockenheim circuit where Berger had been denied a win a year earlier when his Benetton-Renault's engine blew as he was fighting off Damon Hill for the lead with three laps to go.
Berger announced during that German GP weekend that he would part with Benetton at the end of the season, a decision that was always likely to mean retirement.
He excelled at Hockenheim, and the eighth, sixth, seventh and 10th places that followed that win were more indicative of where his and Benetton's 1997 level was. Berger had a great F1 career – and a great post-F1 career as a team and championship boss that continues with his DTM leadership now – but it ended at the right time.
SERGIO PEREZ
Most recent F1 win: 220th start, 2022 Monaco GP
Percentage point in F1 career so far: 98%
Age at the time: 32
F1 career so far: 2011-present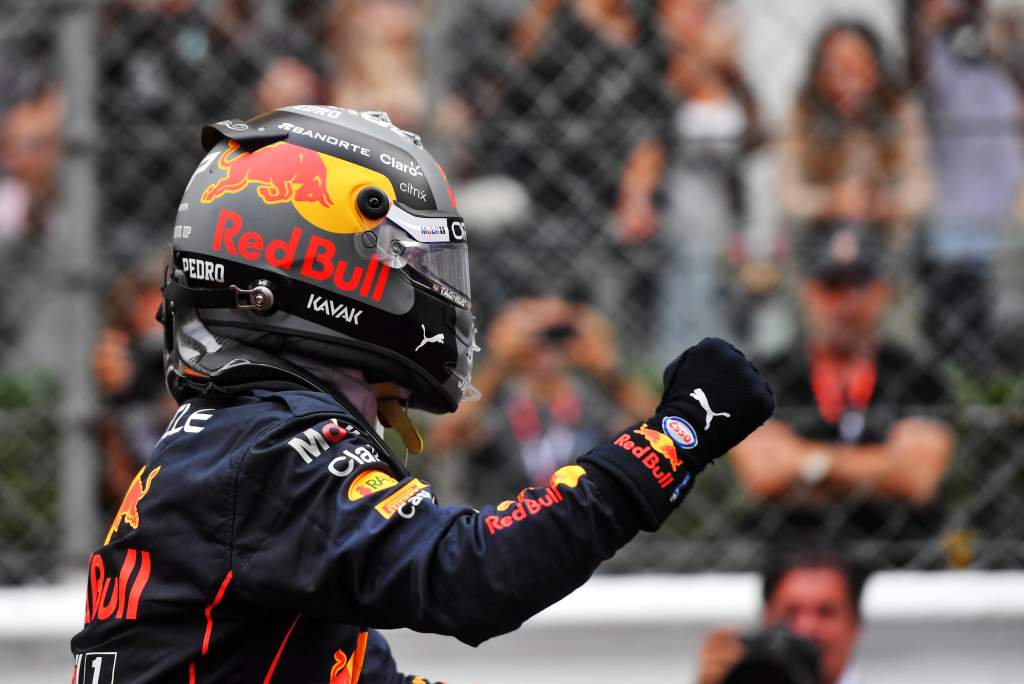 The chances of Perez winning deep into a long F1 career seemed slender when he parted with early backer Ferrari, blew his first big chance at McLaren and then established himself as an underdog hero at Force India/Racing Point.
Then came the peculiar circumstantial coincidence of Perez being ejected from what was about to become Aston Martin, when producing some of his best-ever form, just as Red Bull concluded none of its in-house options were the right number two for Max Verstappen.
If the Verstappen/Perez dynamic continues to work well and Red Bull's talent pipeline doesn't suddenly an unearth a star who'll rise at Verstappen-style speed, it's fairly easy to imagine Perez still being in a race-winning Red Bull when he reaches 300 GPs in mid-2025.
He'd deserve it, but given his long, long midfield spell, it would be a anomalous career.
JENSON BUTTON
Last F1 win: 228th start, 2012 Brazilian GP
Percentage point in F1 career: 75%
Age at the time: 32
F1 career: 2000-2017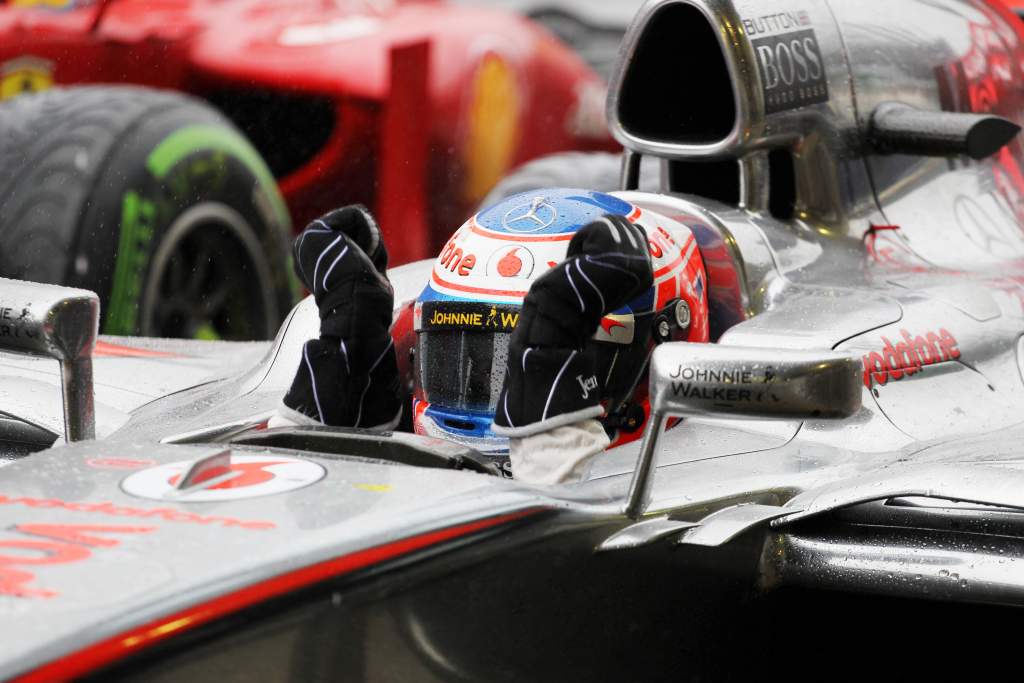 Jenson Button had probably passed his peak by the time his 306-race F1 career ended, but he was still a match for team-mate Alonso most of the time. Unfortunately the Honda engine they were lumbered with was in its woeful phase then.
McLaren's mid-2010s plunge down the order turned out to be more than just Honda's fault. But the engine certainly made Button's late-career level hard to judge, and ensured he was rarely close enough to the front to have a chance at displaying the sort of characteristic mixed-conditions mastery that earned his final win at Interlagos in 2012.
SEBASTIAN VETTEL
Most recent F1 win: 234th start, 2019 Singapore GP
Percentage point in F1 career so far: 81%
Age at the time: 32
F1 career so far: 2007-present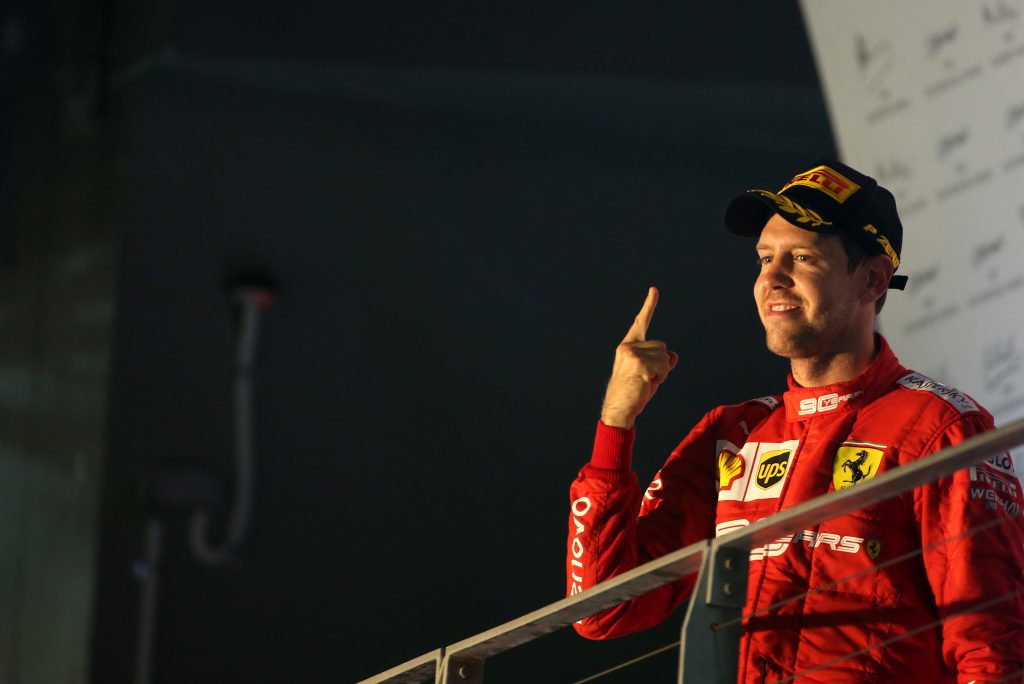 Vettel is now F1's moral compass and wise elder statesman rather than its pacesetter.
While for Hamilton, with whom Vettel's spent so much of his F1 career in sort of parallel, a move away from the team he grew up with let him find a whole new level just as he was stagnating, Vettel's switch from Red Bull to Ferrari ultimately only damaged his reputation, and probably his confidence too.
The man once on a statistical course to achieve every record Hamilton now holds (had he continued the numbers he was racking up at Red Bull) is still destined to pass 300 GPs himself given his desire to stay on in F1 and with Aston Martin. But it's very hard to see Vettel winning a race again.
RICCARDO PATRESE
Last F1 win: 239th start, 1992 Japanese GP
Percentage point in F1 career: 93%
Age at the time: 38
F1 career: 1977-1993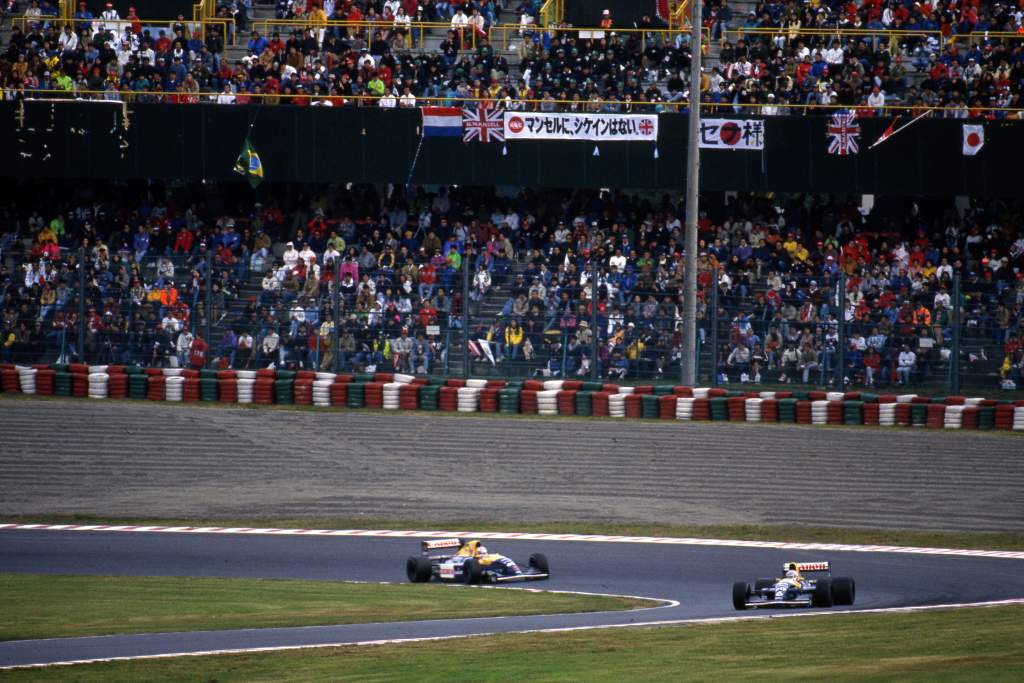 The long-time holder of the F1 starts record (at 256) had a very unusual late-blooming career path that was probably never going to reach 300 starts amid the era's shorter calendars but did come to a rather abrupt end.
Riccardo Patrese went from fiery young talent at Arrows via a sketchy stint at Nelson Piquet's Brabham sidekick to very tough times at uncompetitive Alfa Romeo and (back to) the now-faded Brabham before hooking up with Williams during its fallow post-Honda period and then making a huge contribution to its recovery and transformation into a dominant 1990s force.
But when the active suspension Williams reached its crushing peak in 1992, Patrese's team-mate Nigel Mansell was able to take it to a higher level and walked the season.
Patrese's one win that year at Suzuka was handed to him by Mansell (who then had an engine failure anyway) and he was then blown away by Michael Schumacher when he moved to Benetton for 1993, which turned out to be a career-ending move just two years after Patrese was producing probably his best form.
MICHAEL SCHUMACHER
Last F1 win: 246th start, 2006 Chinese GP
Percentage point in F1 career: 80%
Age at the time: 37
F1 career: 1991-2006/2010-2012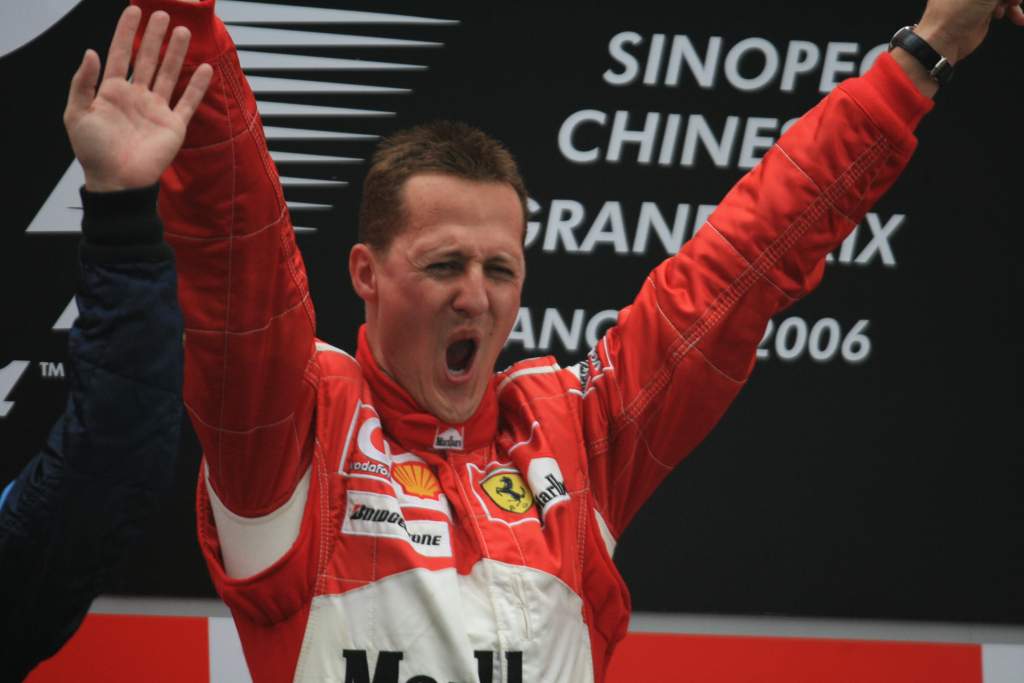 Schumacher's unsuccessful Mercedes comeback totally distorts his statistics here.
Had his retirement at the end of 2006 stood, he'd have been winning right up to 99% of the way through his F1 career as he took his final title fight against Alonso down to the wire.
That in itself showed that he was being prematurely edged off the grid by Ferrari's effort to futureproof itself with Raikkonen.
In an alternative history where Schumacher races on with Ferrari and never has the motorcycle crash and hiatus that compromised him when he got to Mercedes, he hits 300 GP starts during 2009 and surely has a good shot at a KERS-assisted win or two in the second half of that season and more glory afterwards.
But perhaps Schumacher would have become the faded version of himself we saw at Mercedes even without the 2007-09 career interruption and gone onto that trajectory while still at Ferrari, meaning he still didn't reach race 300 or win afterwards.
RUBENS BARRICHELLO
Last F1 win: 280th start, 2009 Italian GP
Percentage point in F1 career: 87%
Age at the time: 37
F1 career: 1993-2011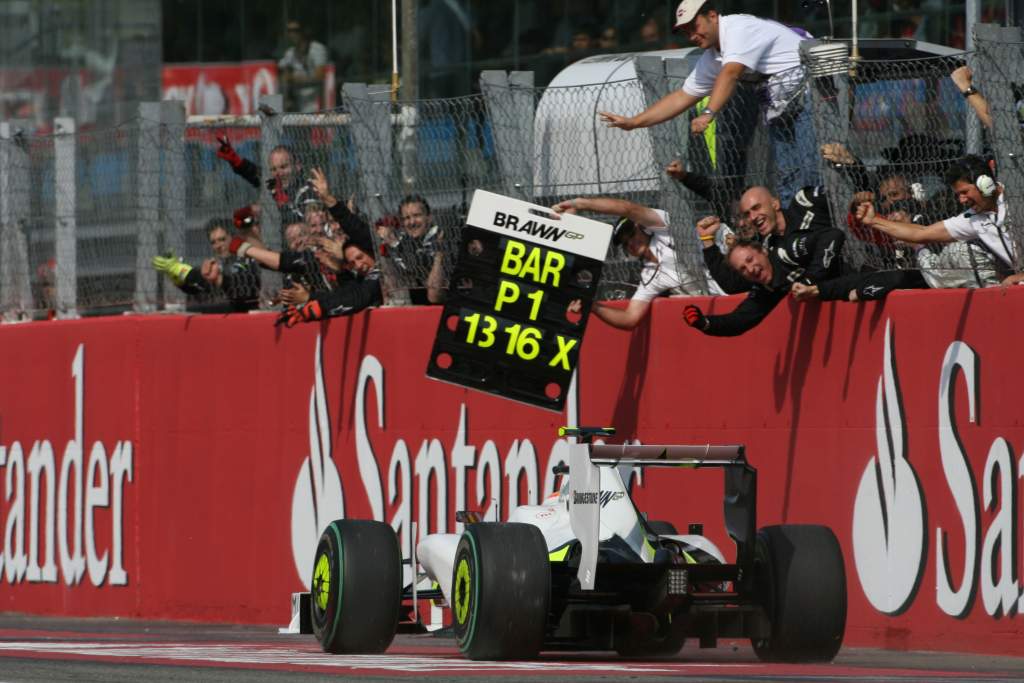 Rubens Barrichello probably stretched his F1 career a little too long and didn't have too much to show for those final two years at Williams.
When he suddenly found himself in a title-winning Brawn car just as it seemed his career was ending with some abysmal Hondas, Barrichello was generally outclassed by team-mate Button, as had been the case for most of their time together across the team's various guises.
He did turn the tables occasionally, and was responsible for the last win of Brawn's brief existence at Monza in 2009.
But really the fact Barrichello won as close to a 300th F1 race as he did is a statistic as anomalous as everything else about the Brawn GP season.
He was up against an unbeatable obstacle alongside Schumacher at Ferrari for the meat of his F1 career, and didn't often star in the six seasons that followed. The youthful underdog heroics at Jordan and Stewart might've been his real F1 peak in personal performance terms.
LEWIS HAMILTON
Most recent F1 win: 287th start, 2021 Saudi Arabian GP
Percentage point in F1 career so far: 96%
Age at the time: 36
F1 career so far: 2007-present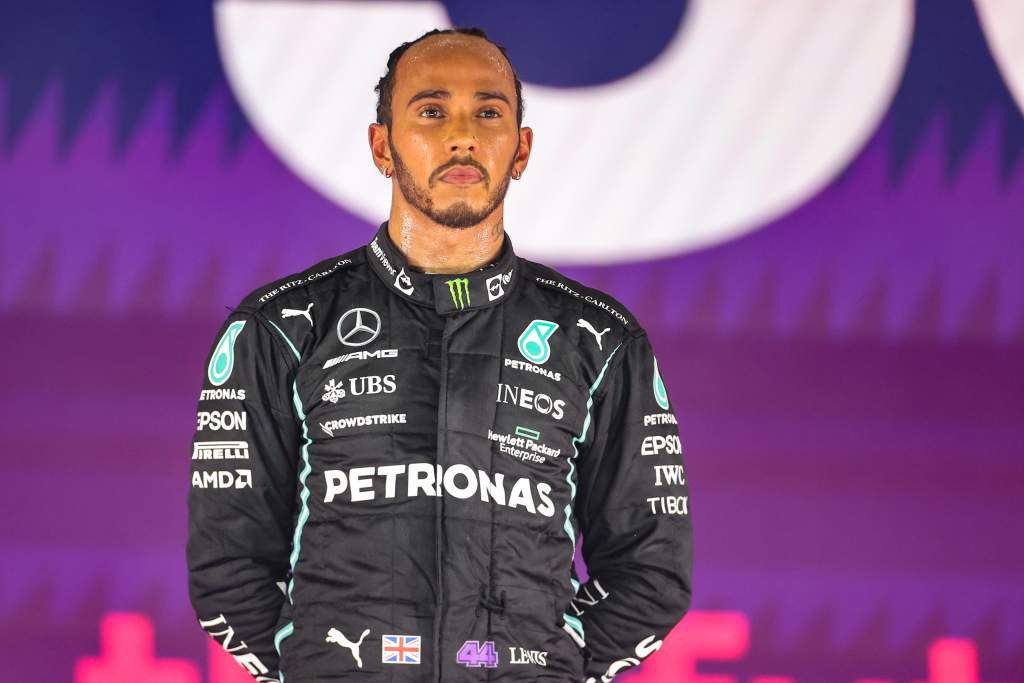 Maybe the era's over. Maybe Mercedes has been deposed too comprehensively in 2022 and won't be back in winning form before Hamilton calls time on his F1 career. Maybe being behind George Russell in the points right now really is indicative of Hamilton tailing off, rather than being a mix of circumstances and Russell actually being very, very good. Maybe Hamilton won't win over GP 300 either.
Does seem unlikely, based on everything we've seen from Hamilton and Mercedes in this era though, doesn't it?
This list is full of drivers whose best days have come around the middle of their long careers (or right at the start) and who have kept securing drives due to their experience and gravitas despite their ability waning. Plus the odd veteran who only got a proper top-team chance at the last moment.
It's only really this season that you could argue Hamilton might have stopped getting better and better. The mental equilibrium he's been able to find since moving to the Mercedes environment, and the additional step on that front that the switch from Rosberg to Valtteri Bottas as his team-mate allowed, has enabled Hamilton to keep up a very impressive self-improvement curve. Mercedes relentlessly producing championship-calibre cars until now hasn't hurt on that front either.
Early 2022 has been a low. But the idea that Mercedes won't solve its problems in the next year and a half he's contracted for, or that Hamilton won't be able to capitalise when it does, still feels fanciful.
KIMI RAIKKONEN
Last F1 win: 288th start, 2018 US GP
Percentage point in F1 career: 83%
Age at the time: 38
F1 career: 2001-2009/2011-2021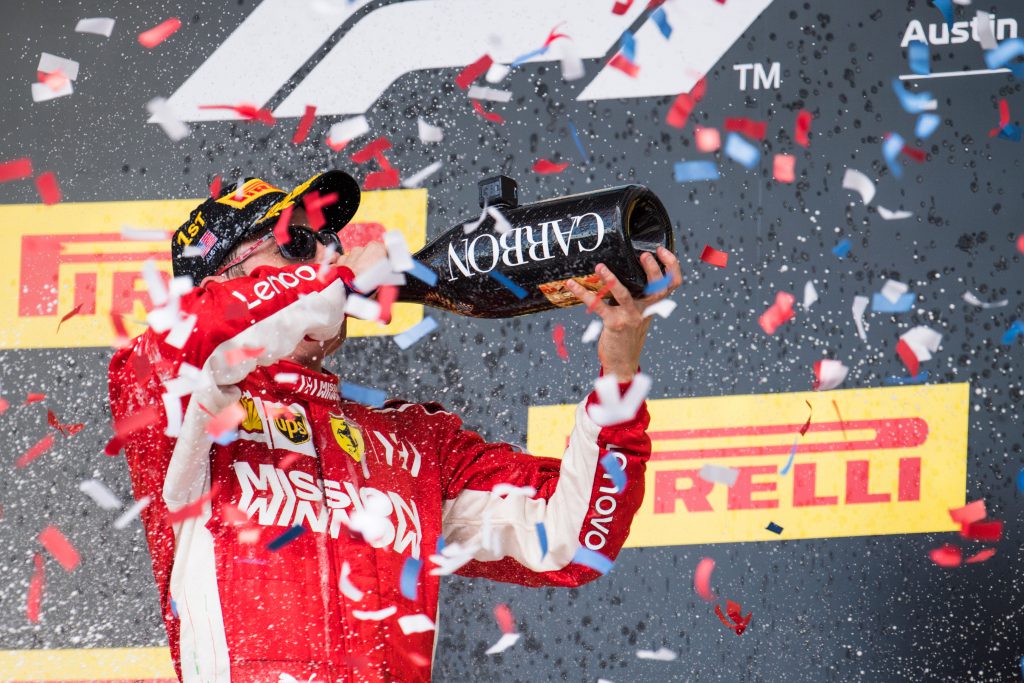 Raikkonen did plenty of unconventional things, but – aside from that two-year pause where Ferrari paid him not to race and he went off rallying and NASCAR dabbling instead – his F1 career trajectory ended up fairly standard for a top driver who stuck around long enough to be a veteran.
Once the fastest of his era on raw pace, that edge was gone in the 2010s but he was able to win with Lotus through guile.
What Charles Leclerc achieved after replacing him showed the questions over the longevity of Raikkonen's second Ferrari stint were fair – he had occasional very good days and was a strong development asset but was really just a high-profile back-up to Vettel. The five-year gap between wins was reflective of his performance.
Then three Alfa Romeo seasons were an impressive tribute to his continuing enthusiasm fo F1 and featured some great under-the-radar drives, but also showed that as he went into his 40s Raikkonen was understandably not at the level of his youth.
All absolutely respectable, but also proof of how hard it is to maintain an F1 level and therefore why late-career wins are relatively rare and the no-wins-after-300 stat exists right now.
---
Even if the unexpected happens and Hamilton never wins in F1 again, increasingly long calendars and careers plus the young ages at which some of today's big names started in F1 mean victories past race 300 are surely coming to become, if not common, then certainly no longer remarkable.
Max Verstappen is likely to hit 300 GPs in late 2028 or early 2029 and will still be in his early 30s and almost certainly still at Red Bull by then. Leclerc will reach that starts mark around 2031. He'll be a slightly older 33 at that point but it's hard to imagine his career not lasting that long and he's not yet at his performance or achievement peak.
And we've already made a logical case for Hamilton or even Perez making the no wins after race 300 stat irrelevant long before Verstappen or Leclerc gets there (and an outlandish one for Ricciardo or Alonso doing so).