Carlos Sainz hasn't timed his move to Ferrari to perfection given its struggles are set to continue into next season with what is largely a carry-over car. Whatever happens, it's not going to be an easy transition and the scale of the challenge he faces in moving into Charles Leclerc's territory and doing what Sebastian Vettel currently cannot is obvious. But Sainz eschews the usual talk about 2021 being a 'character-building' year and instead aims to turn it to his advantage.
The 25-year-old will face a level of scrutiny, criticism and judgement from followers of Ferrari that dwarfs what he's been through so far in his F1 career. That's not only the conventional media, but the 24/7 barrage of social media where a driver is only one wrong word, even under pressure, away from becoming the latest storm in a Twitter teacup.
It's enough to break some drivers and even the strong ones have, at times, appeared to bow under the pressure of expectation at Ferrari. Even a bad car is not considered a good enough justification for bad results, with what is perceived as failure leaving any driver – especially a newcomer – teetering on the edge of oblivion. But the erudite Sainz is intelligent enough to understand what he faces and intends to turn what he will face to his advantage.
"Yes, but I look at it as preparation," says Sainz when The Race asks if he's concerned about what he will go through. "In the future, if I want to fight for a championship, which I want to, you get that scrutiny and analysis. But I'm also sure once you're fighting for a championship, the pressure is insane.
"You have to be ready for those kinds of scenarios and I want to be in that kind of scenario. Of course, it's something that is in my mind, but it's something I'm willing to go through because it's what every driver who wants to be world champion needs to go through at some point."
His preparation to this point has been exemplary. The son of a two-times world rally champion father, Sainz grew up with a unique perspective in understanding what it takes to succeed in elite sport. Now in his sixth year in Formula 1, it has been far from an effortless journey. In fact, it was almost over before it began given he was initially passed over for graduation by Red Bull for its second Toro Rosso seat in 2015 thanks to the force of nature that is Max Verstappen parlaying the interest from rival teams into an F1 debut at 17.
But Sainz himself was doing the job and well his way to winning Formula Renault 3.5. Verstappen's arrival derailed his plans, but he got back on track when another unexpected decision – Sebastian Vettel's, to quit Red Bull for Ferrari – created a second vacancy thanks to Daniil Kvyat's promotion. Even then, Sainz's F1 career started in the shadow of Verstappen, but he displayed genuine resolve in showing how good he was.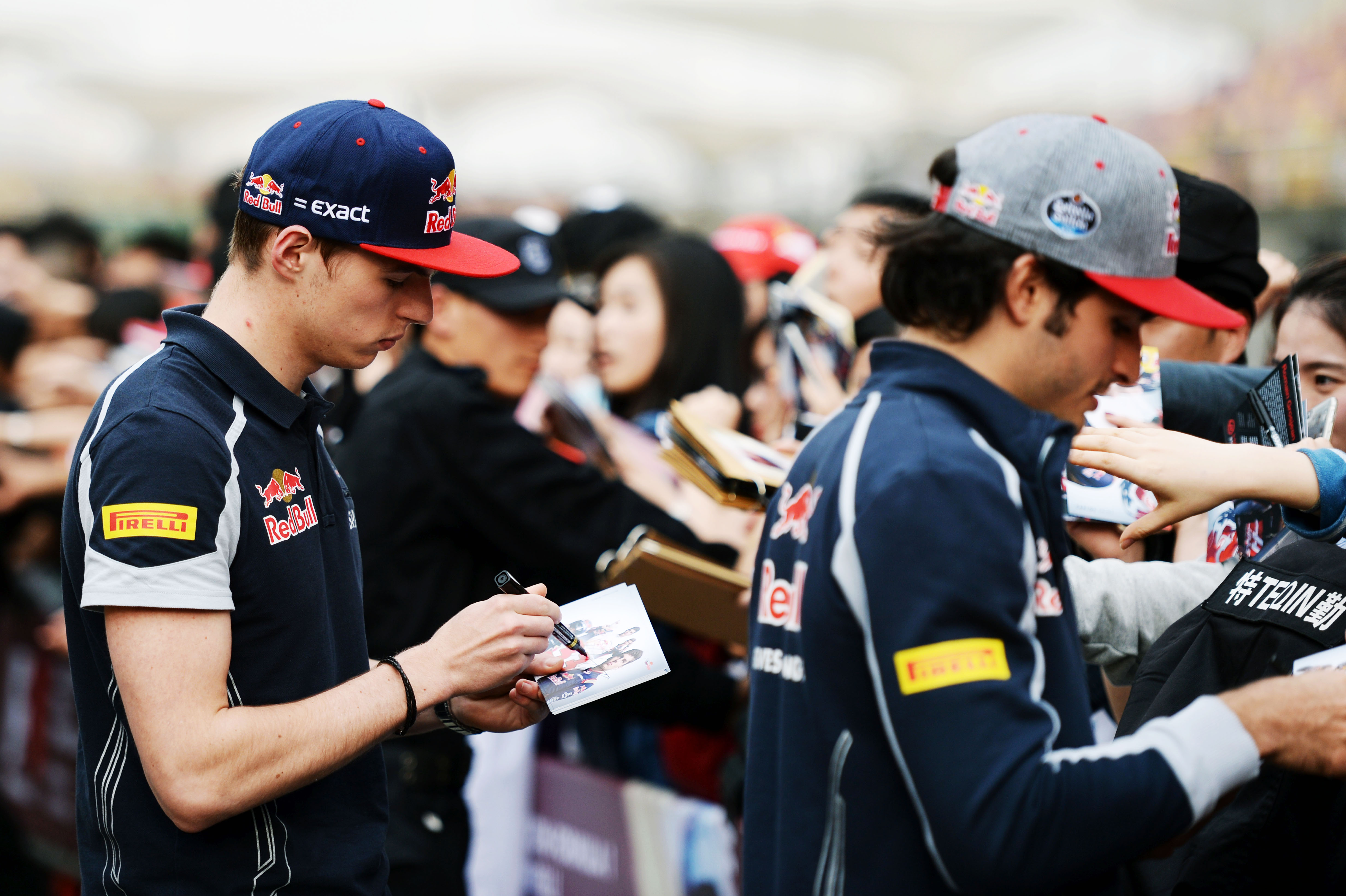 That mental robustness also came into play after 2018. Having forced a loan deal away from Red Bull and a place at Renault, he started that year confident of starting the following season with one of the two teams but ended up with neither. Daniel Ricciardo took his Renault seat, Red Bull felt it didn't want to bring Sainz back despite having the option to do so given the way he left and Sainz was frozen out of both teams. That might have been the end of the F1 journey, especially after probably his weakest year in F1, but he made landfall with the struggling McLaren team. This unlikely set of circumstance set him on the path to Ferrari.
So Sainz knows about the ups and downs of F1 and has shown he has got the resilience to deal with what it has thrown at him so far. We can be sure of this because he's willing to admit some of the scrutiny he faced in the past did affect him – something he probably is only willing to do because he's managed to find a way to deal with it.
"Since my jump to McLaren, I had more media pressure and then a bit more attention since I signed as Ferrari driver," says Sainz. "Also, when you sign for a team like McLaren or Renault, you get that that attention from the English media and French media and it is something that has affected me.
"By now, in my sixth year in Formula 1, I know how to handle these kind of things. The first year in F1 is probably a bit more tricky, everything surprises you, but six years later, you know how everyone is going to react to a bad quali, to a bad lap, to a bad race. You just keep your head down, keep thinking about yourself and not get too distracted. Easier said than done."
The other pressure he will be subjected to will emanate from the other side of the garage. He's already gone toe-to-toe with one of F1's pre-eminent drivers as Verstappen's team-mate, but now he takes on a Leclerc who has made the Ferrari team his domain.
Ferrari has clearly signed Sainz with a view to him being a de facto number two, a driver capable of consistency, but perhaps lacking the last edge of pace needed to bother Leclerc. But a character as determined as Sainz will be going in expecting to assert himself and with a clear plan in mind of how to do so. Every driver does that, even the ones that have no chance, and Ferrari should not underestimate Sainz. Stage one in that process is that he must avoid being blown away by Leclerc.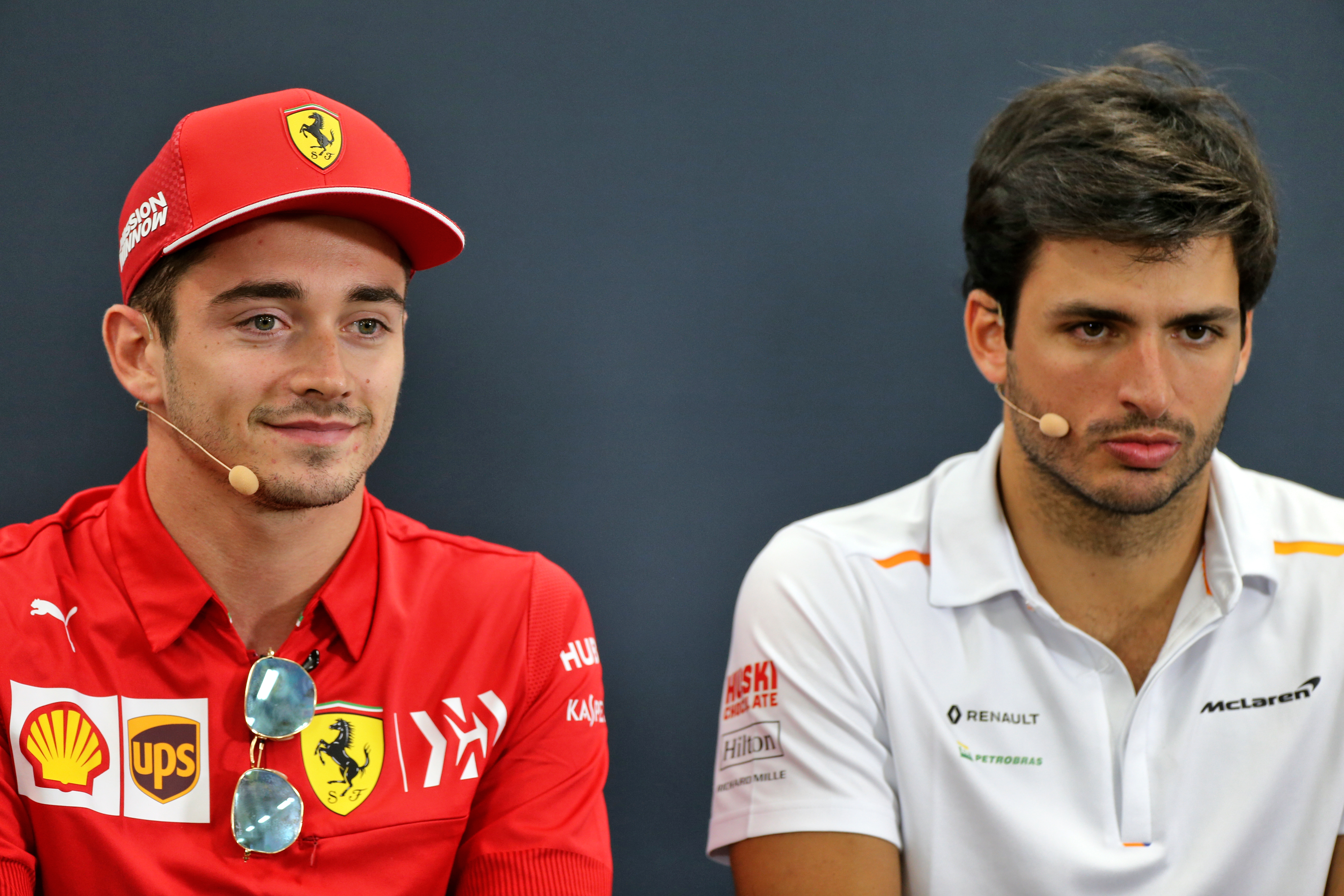 "I'm aware that I'm going in new and he's been there for three years there by the time I arrive and he will know the car, know very well the team," says Sainz. "I've been in that situation before. For example, in Renault, when I arrived next to Nico [Hulkenberg]. I know it takes a bit of time before getting to know everyone and how to exploit the full performance of our car and how to build a bit your team, and feed yourself into that team. I know what it's like, I've done it before.
"I know it's not going to be easy, especially with the talent of Charles and how good he's been doing lately. He's a great competitor, but it's a challenge that excited me when I signed the deal. It might not be in a long-term contract, but I'm in a mid-term contract, which gives me enough time to get into the team and start from zero with a bit of patience and adapt to the team little by little."
That reference to what it takes to moving into a new team is not a throwaway one. When Sainz switched from Toro Rosso to Renault, it took him time to come to terms with all the different tools and set-up options that are distinct to the team. That likely played a part in his decision when he joined McLaren to spend extended periods of time with the team over the winter to assimilate. He then hit the ground running in 2019 despite a flurry of bad luck in the early races and emerged as the standout 'Class B' driver last year. As he said himself, from 2018 to 2019 he made the biggest step he has ever made as a driver.
Sainz has promised to take a similar approach to his move to Maranello. It is a very different team, but there's no doubt that his experience over the past couple of years with McLaren will help prepare him for challenge he faces. Although the route his career has taken has been far from straightforward, when you stand back and look at it there's an argument that it's the ideal pathway. He's as ready as he's ever going to for this chance.
"In Formula 1, it takes time and the fact that you need to be in the right place at the right time," says Sainz. "Hopefully I've taken the right direction going into the future. I'll be part of an amazing team and I cannot wait to see what's going on with Ferrari and to help with whatever I can help with as a driver with my inputs.
"I've gone through a really exciting period with McLaren and I think it's helped me to learn a lot about how a team can evolve and how to help a team move forwards. I go with the right amount of experience and with the right amount of motivation to help as much as I can."
For now, Sainz has a job to do with McLaren. The season has been frustrating at times with almost as many points lost as he's scored, notably the fifth place in the British Grand Prix he was robbed of by a late tyre failure. But things are on an upward curve, with a change of power unit ahead of the Saturday of the Spanish Grand Prix eliminating a cooling problem that was costing a tenth of two a lap the previous weekend at Silverstone allowing him to take sixth place.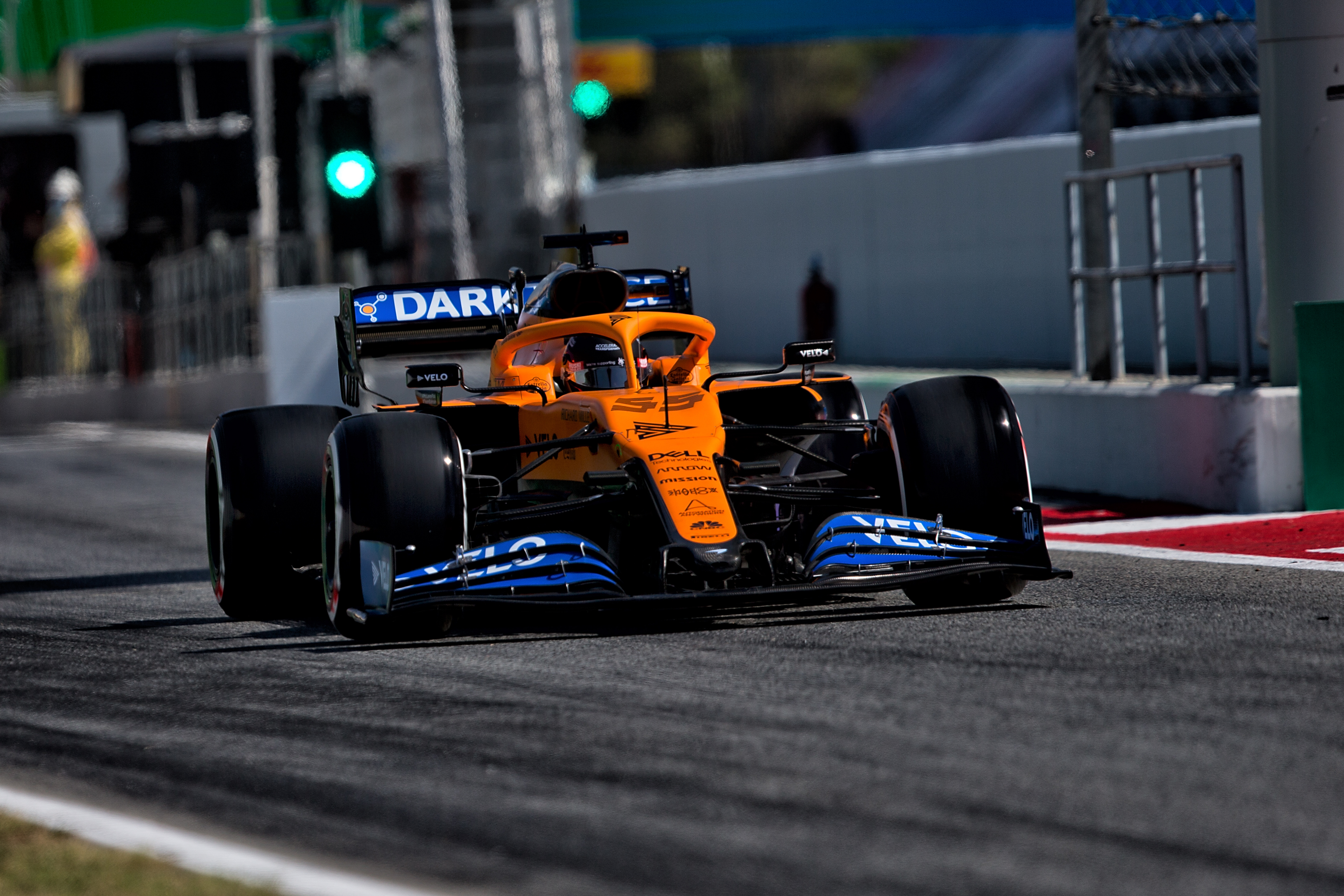 "It's a bit of a strange one because in winter testing, I was really happy with the car and I went into Australia with very high hopes, I had my set-up and everything as I wanted it," says Sainz – and it should be noted this was speaking before his strong race in Barcelona. "But strangely in the first race in Austria, I did struggle a bit to get the car under my belt, higher track temperatures compared to testing, higher winds and all of sudden the car is a completely different animal.
"Our car this year looks to be very sensitive to these things and I haven't really found the sweet spot yet. I still haven't found that last tenth that I had towards the second half of last year, I'm keen to keep working with my engineers and everyone to find that last tenth, tenth and a half, which gives you the edge when you're extracting the absolute maximum out of the car.
"Having said that, the results even without that last tenth and a half in the car from myself could have been really positive and I probably wouldn't probably be so critical about if I had more points. But I don't want to get comfortable and I want to keep finding that tenth or two."
That's the right attitude and exactly what you'd expect from a driven and intelligent driver. When Sainz moves to Ferrari, it's going to be anything but comfortable and he's going to need that drive for constant improvement if he's going to have the chance to fight for a world championship.