George Russell believes the attacking approach he has adopted during recent race weekends has proved his usual more calculating strategy is actually the best way to extract the most from a Formula 1 car.
While Russell is regarded as among the quickest drivers in F1 thanks to his stellar qualifying performances for Williams, he generally combines it with an intelligent and measured approach that also makes him a strong performer on race day.
But with Williams taking a firm grip of eighth in the constructors' championship thanks to a haul of 23 points across five events stretching from the Hungarian to the Russian Grand Prix, Russell has felt able to take more risks in pursuit of performance.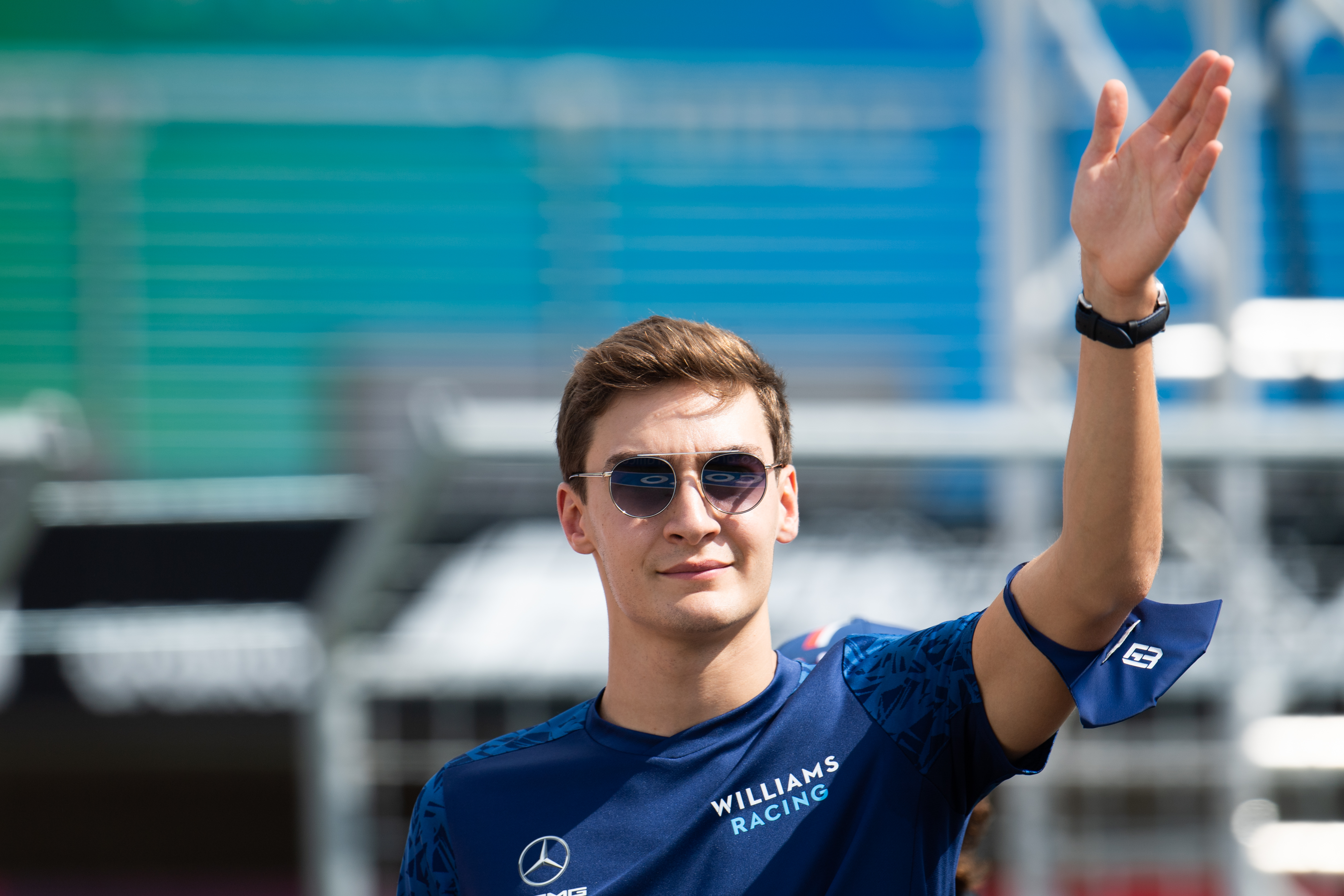 Russell finished 14th in the United States Grand Prix, which was achieved partly thanks to a strong first lap that netted him six places.
Afterwards, Russell admitted that while he has enjoyed the chance to explore the limits, his drive at Austin proved that a maximum attack approach doesn't always pay off, which is partly because that often involves asking the car to do the impossible rather than driving to its limit.
"The pressure's been lifted off my shoulders for a while now for these first laps and I'm more confident to really attack it and go for it," said Russell. "P20 to P14 was a strong start.
"In this position now where we are in this championship, we've got this small buffer that's allowing me to go out there and really push the limits. And I'm quite enjoying it to be honest.
"I'm not a driver who usually makes a huge amount of mistakes, but I've wanted to push myself and that's why we saw [the spin in the esses] in FP3, and we saw a little off in qualifying at Zandvoort.
"I'm just trying to really push the limit just to see if there is more in there in these last few races.
"But I think I've sort of reaffirmed my global strategy of 'you don't need to be driving at 100% to get the most out of the car'. Sometimes you only go slower."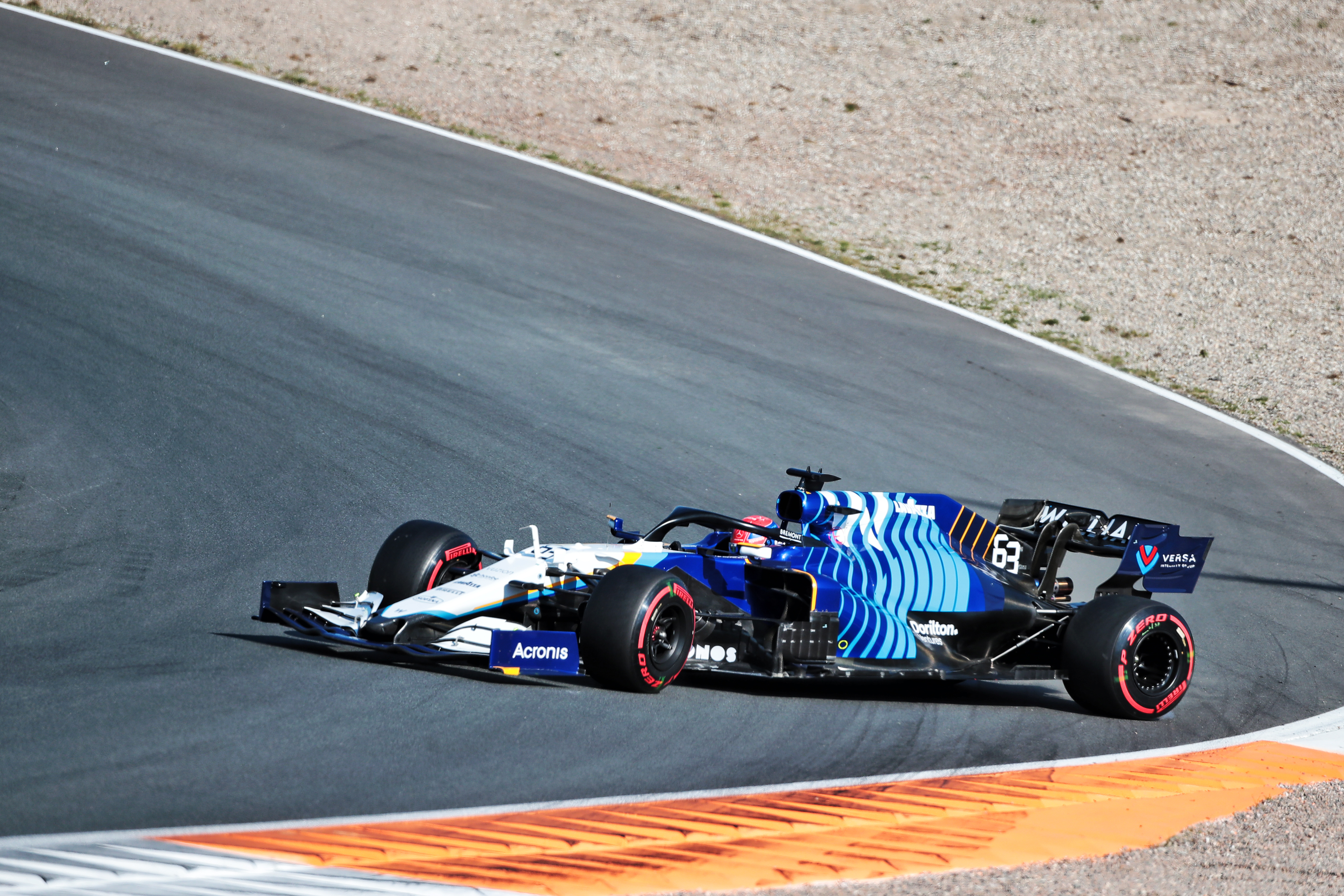 The Zandvoort mistake Russell referred to is a case in point. There, on his final lap in qualifying, he went off at the penultimate corner having attempted to carry in more speed even than Max Verstappen later did on his pole position lap.
But this approach also fits in with team boss Jost Capito's ethos, which he recently described as "a bit more proactive and aggressive and not just defensive".
For Russell, it's also an opportunity to continue to find ways to extract more from himself ahead of the challenge of 2022, when he will line up alongside Lewis Hamilton at Mercedes.
"Less pressure," he said when asked why he felt able to go on the attack. "Just the fact that we are in the position of relative comfort in the constructors' championship.
"Also, on a personal level, with everything confirmed for next year, I'm in a very stable position personally and I'm just able to go out there and try new things and not be afraid to make some mistakes."
Russell spent all of 2020 and the first half of this season chasing his first points for Williams, which he finally achieved with seventh in the Hungarian Grand Prix. Pressure was certainly building on him during that period, with questions in some areas about his failure to convert good qualifying positions into results – perhaps peaking with this year's Emilia Romagna Grand Prix where he and Valtteri Bottas crashed fighting for ninth.
But having strung together a series of points finishes, including second place in the Belgian Grand Prix non-event thanks to a stunning qualifying performance in wet conditions, Russell now feels more like he did during 2019.
Then, Williams was so far off the back that there was nothing to lose and he was able to accelerate his learning process by experimenting more.
"It's a similar to the one I found myself in in '19," said Russell. "I can go out there and just try new things, try and build that toolbox to improve.
"Being in that position where I'm not scared to make mistakes is a satisfying position."