Pirelli motorsport director Mario Isola says Formula 1 always planned to tackle concerns about rising downforce levels in 2021 with a combination of aerodynamic rule changes and a revised tyre.
Aston Martin team principal Otmar Szafnauer has called for further discussion on the regulations with a view to possible changes this year, and did not rule out taking legal action given his team has been disadvantaged, along with fellow low-rake runner Mercedes.
A key part of the Aston Martin team's concerns is the fact that an agreement was made for a set of four aerodynamic rule changes covering the floor, rear brake ducts and diffuser strakes to cut downforce that preceded Pirelli signing off a new, more robust construction for its 2021 tyres.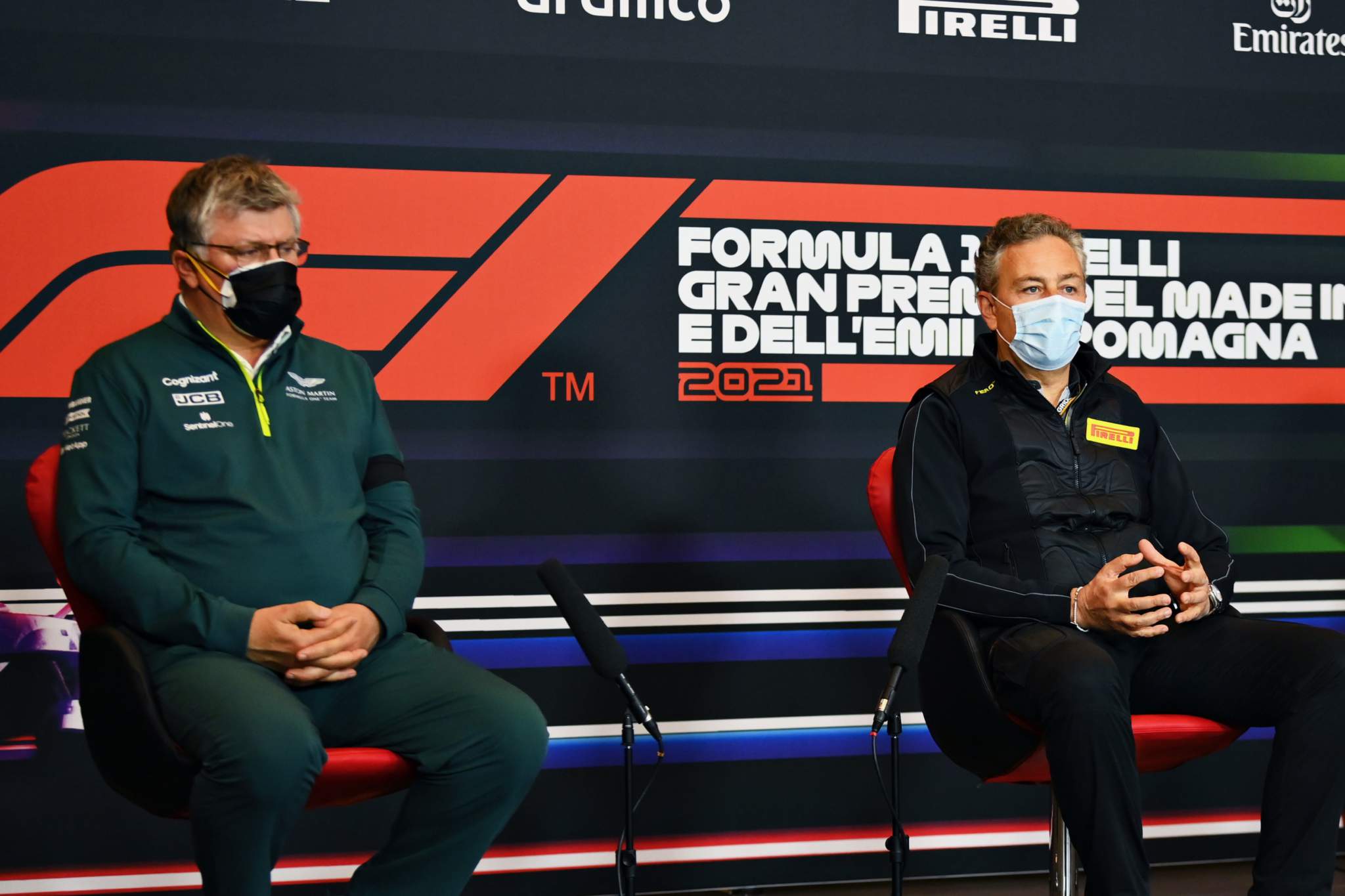 When asked by The Race after the Bahrain Grand Prix if he felt the safety pretext used to justify the rule changes was not legitimate, Szafanuer was equivocal but did highlight the Pirelli tyres being made after the rule changes as a concern.
"I don't know, I'm not the expert on that so I don't know what Pirelli was saying about the tyres," said Szafnauer. "But right after the changes were made, Pirelli announced that they're also bring a new construction [for 2021]."
Isola stressed that the plan was always to approach concerns about rising downforce levels with a two-pronged approach – via the technical regulations and tyre construction changes. When the COVID-19 pandemic struck last year, the planned introduction of 18-inch wheels along with the rest of the major technical rule changes in 2021 were postponed.
This meant the Pirelli tyres originally introduced in 2019 would be used for a third season this year. But at the time this course of action was committed to, there was no guarantee that Pirelli would be able to sign off improved tyres given uncertainty about when F1 would get up and running again. Therefore, it wasn't possible to rely on tyre changes alone.
"Last year, we did the right steps because when we had the first lockdown and it was decided to move the introduction of the 18-inch tyre to 2022," said Isola when asked about the situation by The Race.
"Our first question was 'OK, but the 13-inch tire is two years old and it is going to be three years old, while the cars are developing day by day and increasing the downforce, so we need to understand how to manage that'.
"Usually, you design a tyre that is based on certain performance that is expected from a car. So we decided to go in parallel with a reduction in downforce, in order to go back to the level of downforce we had in the end of 2019/beginning of 2020, and at the same time to develop a new construction without any guarantee that we could do that, because we had no test plan."
While the initial aerodynamic changes covering the triangular cut in the floor and the elimination of slots were signed off before the season eventually started at the Red Bull Ring in early July, the brake duct and diffuser changes were added in August.
Pirelli began work on a modification to the construction of the tyres as soon as possible, but was not able to test them on track until October 25 during Friday practice for the Portuguese Grand Prix (below).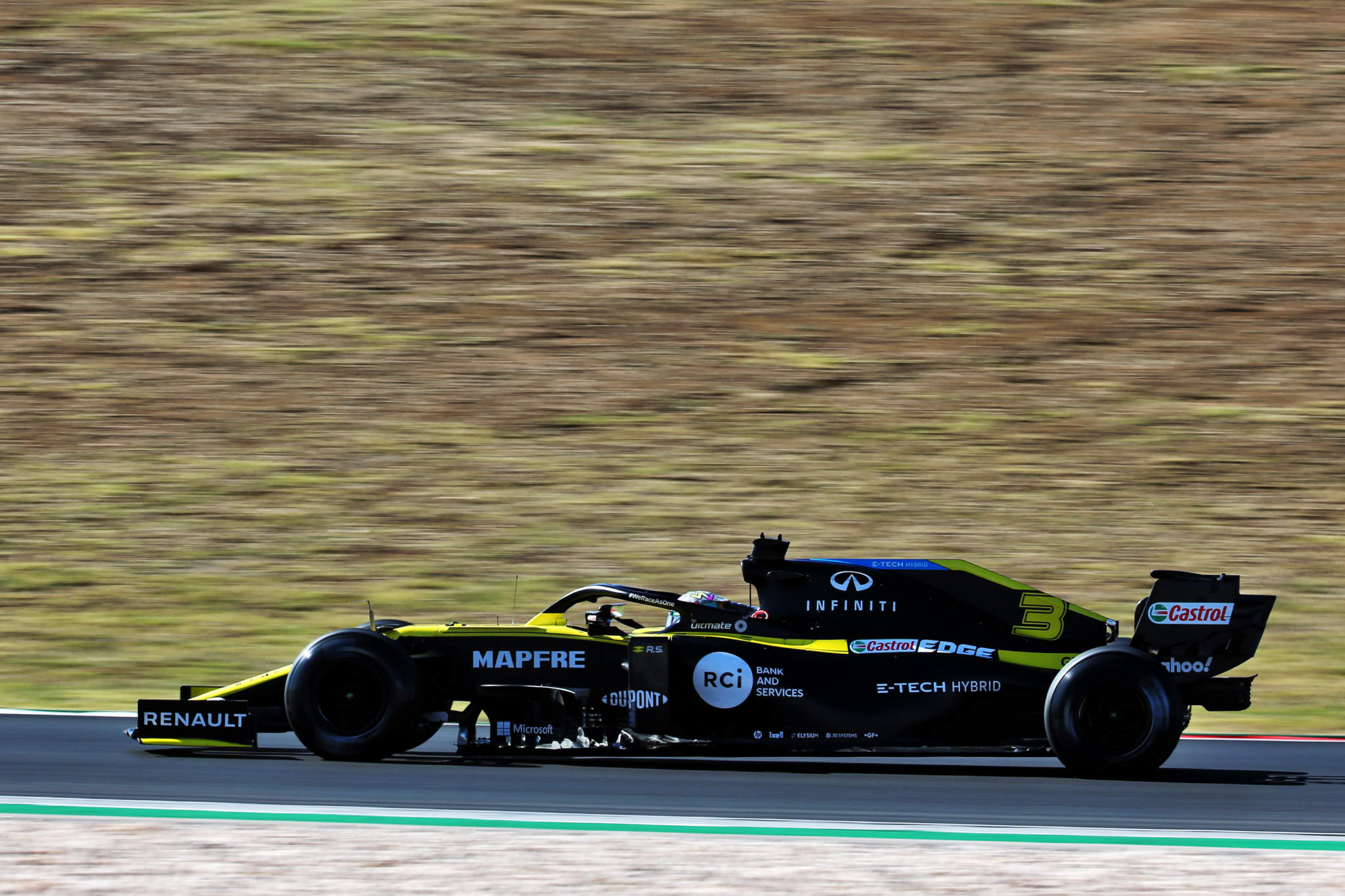 The tyres were subsequently signed off and homologated, by necessity long after the 2021 technical regulation changes had been finalised.
"I can understand that when there is a change, it is not making everybody happy," said Isola when asked if he could see why disadvantaged teams like Aston Martin were unhappy.
"But the point is, which was the flaw in this process, nobody was expecting a pandemic, nobody was expecting to have the world stopped by a situation like that.
"We had many discussions and also sensible solutions, but when the FIA introduced the changes in technical regulations, we couldn't give them the guarantee that we had a tyre for this year with different characteristics.
"Our factories were closed, we had to stay at home, we couldn't do anything. So how can we say 'OK, don't worry, guys, in September, October, November, we have a different tyre with different characteristics, more robust and so on?'. It was impossible.
"As soon as we could start to develop something, we did it and we made the physical prototypes. Then we had to test the physical prototypes indoors to double check that the integrity was confirmed to be better. And then finally, we had to test the tyre on track. That happened in in Portugal in Portimao in October.
"All that was done very quickly with very limited testing. And in parallel, the FIA was working on the technical regulations to reduce the downforce.
"So we had no possibility to give any guarantee to anybody that we had a different tyre for 2021 until Portimao. That's why we decided to go in parallel.
"Obviously, the intention was absolutely not to penalise anybody, it was a change made for all the cars, all the teams and that was, in my opinion, obviously a sensible decision."
Szafanuer's suggestion is that a "more equitable" solution could potentially be implemented with the rules this season, which is an unlikely outcome, but if it did happen would result in downforce levels rising again across the grid.
Asked if Pirelli would be against any such move, Isola said that the tyres have been designed with these regulations in mind and that even with the cut downforce levels for 2021, it could still exceed 2020.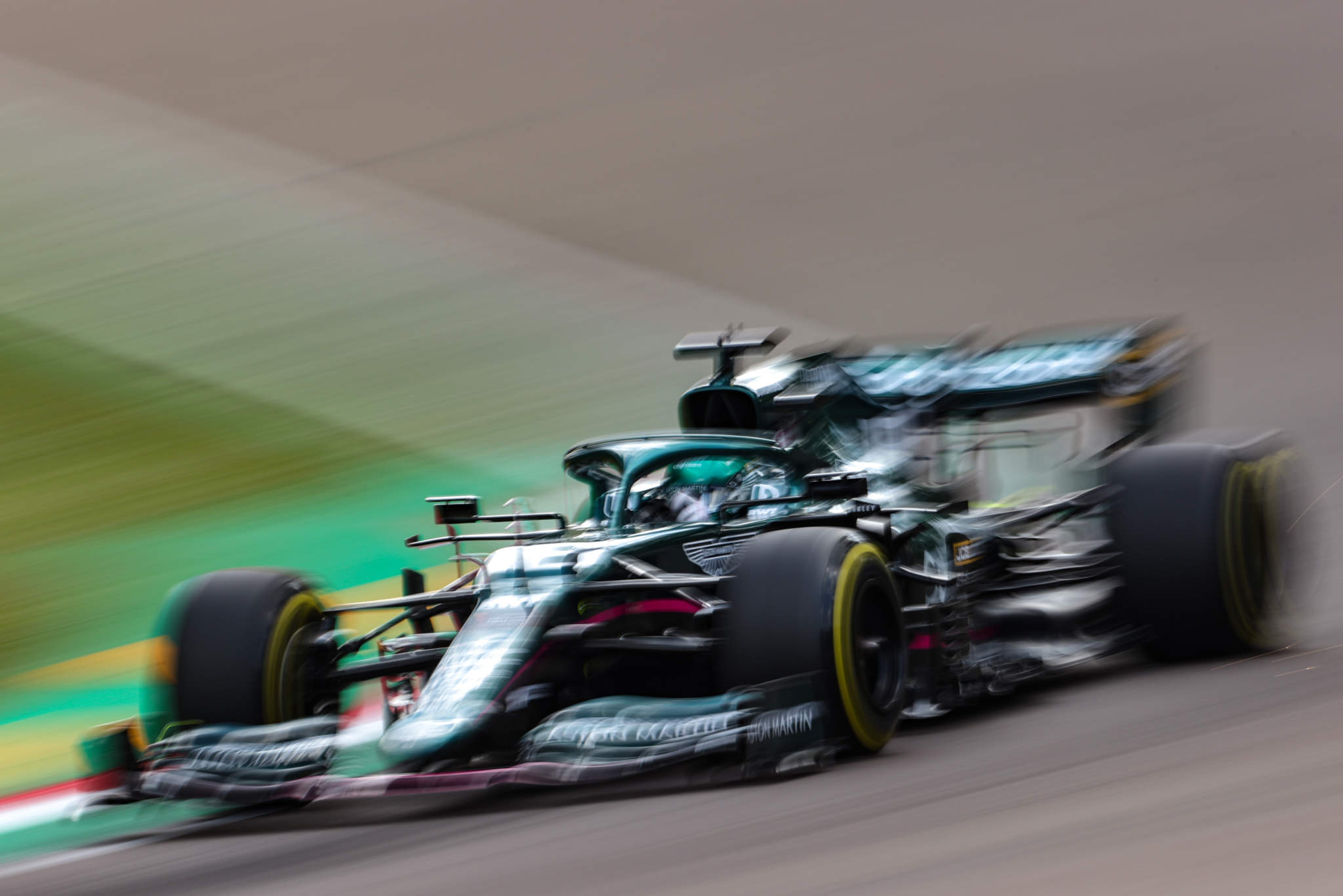 "If we consider that the plan was to have a reduction of 10% and we are at the second race, but at the first race we already saw that of 10% they already recovered 5- 6%, it is clear that we are going in the direction that at the end of the year, we will have more downforce than last year," said Isola.
"That was in our mind when we designed the new construction for this year. I'm expecting that we will have at the end of the year races with more downforce compared to 2020.
"It's part of the game [the inevitability of F1 teams gaining downforce], but we had at least the possibility to react with the upgraded construction."