Ex-team owner Eddie Jordan says he wouldn't want to run a modern Formula 1 team because it is "so different" now and he has a "very old-fashioned" way of working.
Jordan stopped racing himself to set up Eddie Jordan Racing in the early-1980s, a successful operation that ran cars in multiple categories and won titles in British Formula 3 and International Formula 3000 with Johnny Herbert and Jean Alesi respectively.
He dovetailed the team's operations with running the Eddie Jordan Management stable that looked after a host of drivers and fulfilled his ambition of running an F1 team with the creation of the Jordan Grand Prix entry in 1991, racing the 191 designed by The Race's technical expert Gary Anderson.
"The only reason I started with Jordan Grand Prix because I was unemployable elsewhere," Jordan tells The Race around the announcement of his investment in travel and hospitality app Guestia.
"So, the only people that would employ me was myself.
"I'm being a bit bitter here! But the fact is, I would never have gotten a job to run a Formula 1 team, even though I think I could have done it."
With Andrea de Cesaris in one car and a quartet of drivers eventually racing the other – including F1 debutant Michael Schumacher in the Belgian Grand Prix – Jordan Grand Prix scored an astonishing 13 points in its first season and ended the year fifth in the constructors' championship.
Jordan's F1 team would go on to win four grands prix and score a best result of third in the championship, but its form declined in the early-2000s as financial struggles set in and Jordan eventually sold the organisation to the Midland Group in 2005. It was renamed for the 2006 season.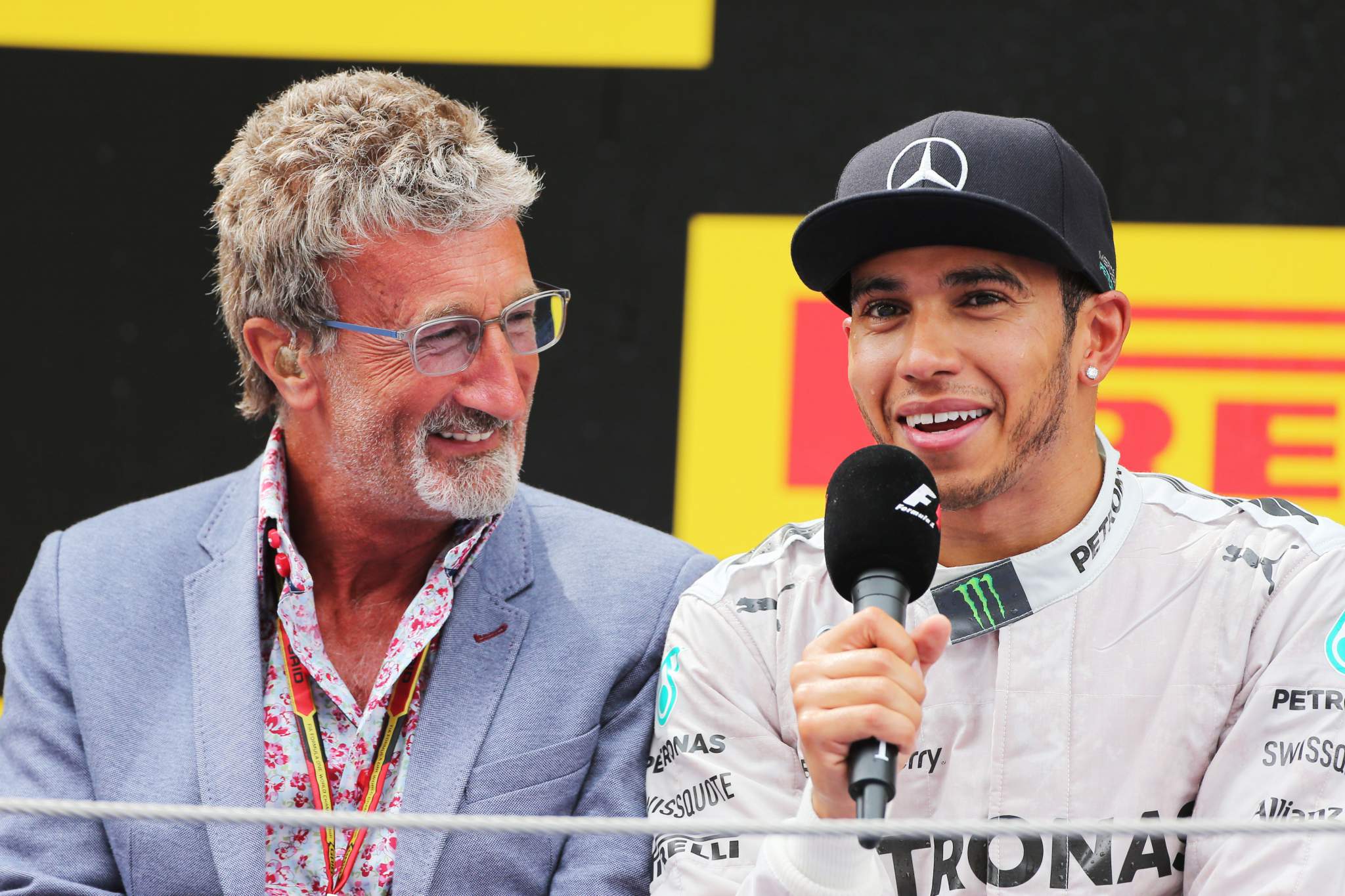 Since then, Jordan's F1 involvement has been limited to punditry roles but the 72-year-old has continued his external business endeavours, most recently investing in Guestia, an itinerary, timetable and hotel booking management platform used by the McLaren F1 team for its travel arrangements.
But he told The Race his way of working was not compatible with modern F1 and he preferred to operate at a time he had more freedom.
His contemporaries in the 1980s and 1990s, such as Ron Dennis (McLaren) and Frank Williams (Williams), have left their respective teams, which have both become reliant on funding from investment groups in the United States.
The title-winning operations are now at different ends of the F1 midfield and trying to regroup, but have struggled as independents while other operations – including the team Jordan has eventually become, Racing Point/Aston Martin – have had to resort to close alliances to manufacturers.
Asked which model of team Jordan would pursue if he ran a team in the modern day, Jordan said: "I don't want to be blunt, but I wouldn't.
"It's so different. Not better, not worse, just different. I think it's becoming hugely corporate, institutionalised.
"It just needs a very highly qualified, very understanding type of person.
"You really don't see the style of Ron Dennis or Frank Williams or myself, whether it be Ken Tyrrell or Jackie Stewart or all of these people, including Tom Walkinshaw.
"These were, as Bernie [Ecclestone, long-time F1 boss] used to call them 'owner drivers', so in other words you went in there, it was your money that was at risk.
"If Bernie paid you had enough money to keep going and if he didn't pay you, basically you'd struggle."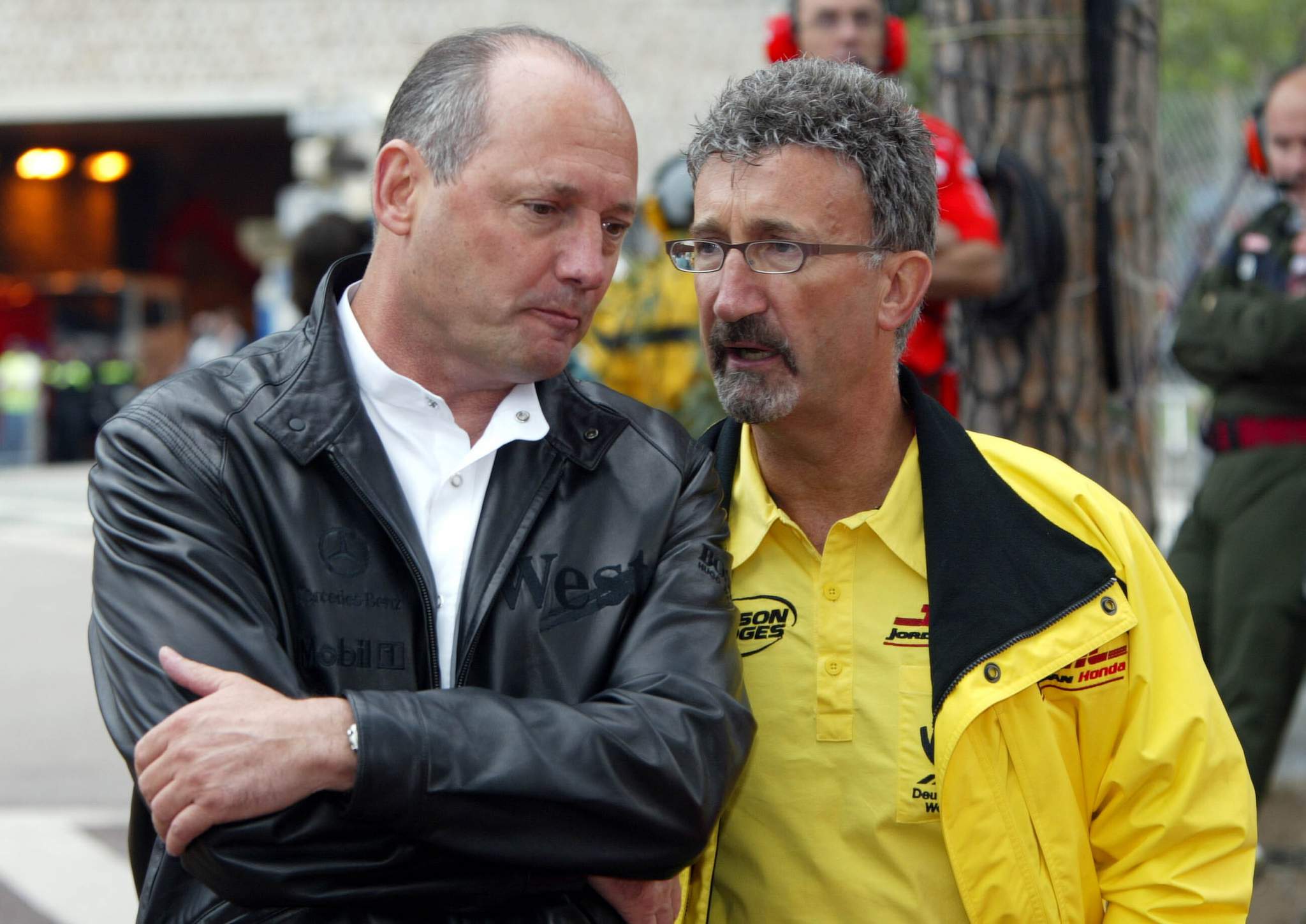 Jordan's racing team in the 1980s upped its targets when it secured enhanced funding from Camel, it entered F1 with a 7Up deal and had an iconic yellow livery in the second half of the 1990s and into the early-2000s with a Benson & Hedges title sponsorship.
After Jordan's debut F1 season in 1991, engine deals of differing success struck with Yamaha, Hart and Peugeot before eventually switching to the Mugen-Honda that was eventually formally recognised as a works Honda supply.
Jordan says he enjoyed "all the wheeling and dealing" but the team's on-track form began to slide as sponsorship income dropped in 2002 and it suffered a major blow after an attempted £150m lawsuit against Vodafone in 2003.
The judge in the case said Jordan's claim that a multi-year deal had been agreed and then given to Ferrari was "without foundation and false". He abandoned his claim and offered to pay all of Vodafone's indemnity costs, totalling more than £1million.
Jordan's team lasted two more seasons in F1. However, he believes his experiences in grand prix racing "probably made me a better person in some ways, and more confident in my own instincts and ability, either from an entrepreneurial point of view, from a pure investor relations point of view, and I feel very comfortable".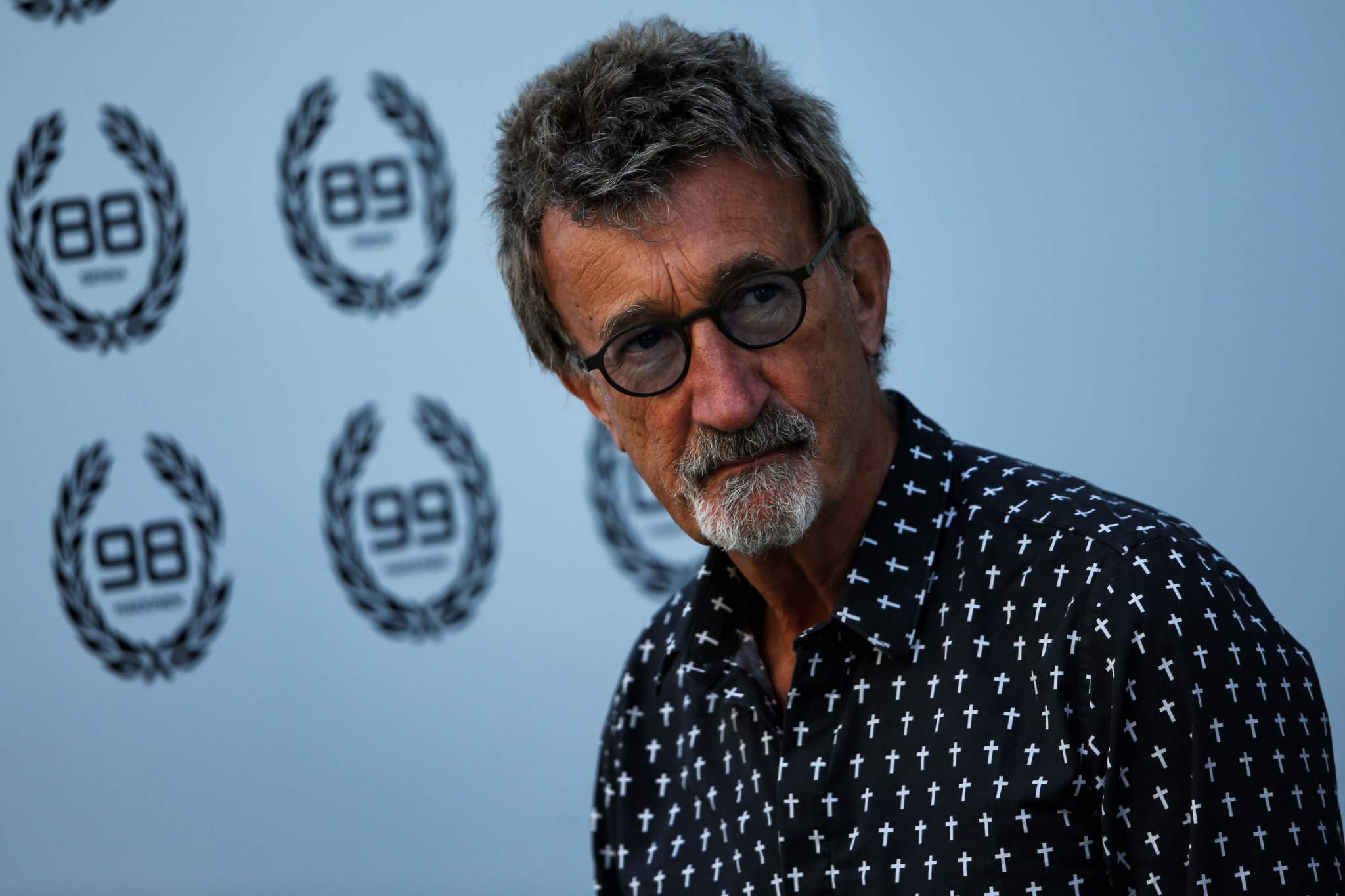 He has since engaged in various venture opportunities, including the Guestia investment that Jordan says is similar to his F1 team's mentality as it's a "new way" of doing things rather than just repeating old practices.
"I'm an entrepreneur, I like startups, I like ideas. But when I saw it I was afraid that other people might come and invest in it," he says.
"I'm just a deal jockey. That's what floats my boat.
"I love, love, love Formula 1, but I would not see myself in there because I don't know who would employ me other than somebody to just front up something.
"At Jordan it was a full-on involvement, I had my finger on the pulse I will say, most of the time.
"I don't want to blame money because we did have some money, but I think we did perform particularly well.
"I enjoyed the fact that I didn't have or didn't want to have somebody telling me what to do.
"And that's just very old fashioned, isn't it really? Very old fashioned. But I have to believe that it was the right way for me."