We have been hearing lots of talk about the legality of the 2021 McLaren Formula 1 diffuser during testing and whether the team has found a way around the new limitation on the length of diffuser strakes imposed for this season.
But under my reading of the regulations it is completely legal and there's no trickery or loophole involved.
As long as its longer strakes are the two inboard ones and inside 250mm from the car centreline on either side then that's fine. This is because the modified regulations for 2021 only cover outside of that width.
Article 3.7.9(b) of the technical regulations states that "all sprung parts of the car situated behind a line 175mm in front of the rear wheel centre line, which are visible from underneath and are more than 250mm from the car centre plane, must be at least 50mm above the reference plane".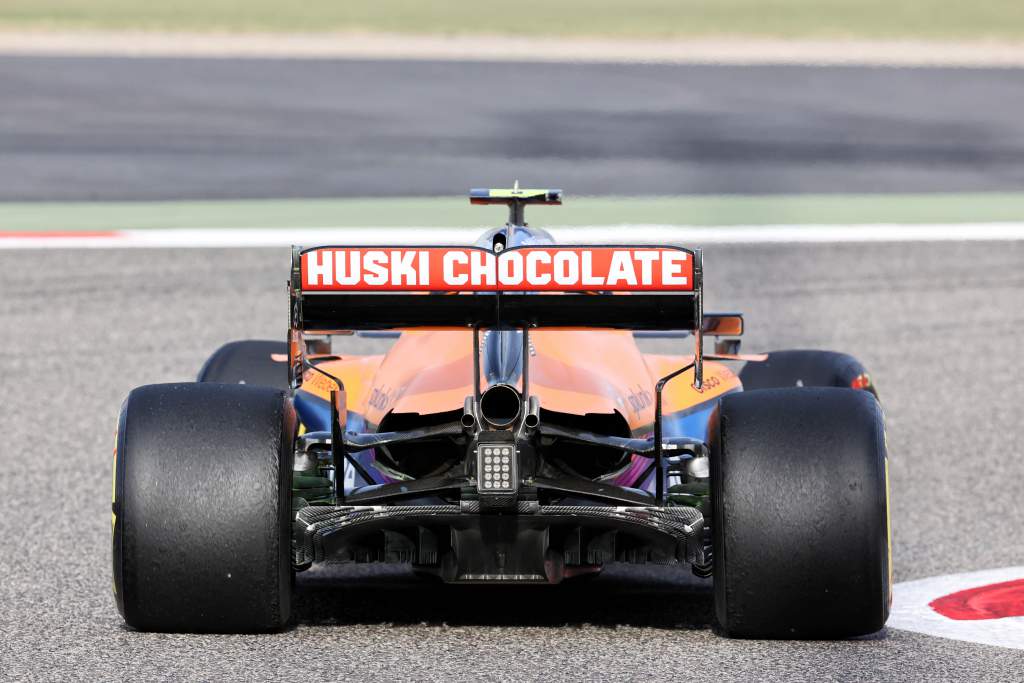 This creates the height restrictions for the strakes, but does not apply to anything up 250mm either side of the centreline.
However, there is another regulation – Article 3.7.10(c) – that governs this area. It states that "all bodywork that is visible from beneath the car and less than 50mm above the reference plane, within 250mm of the car centre plane and situated behind a line 175mm ahead of the rear wheel centre line, must produce only a single, continuous curve when intersected with any horizontal plane".
This explains why whereas last year McLaren was able to have a more explicit vane, now it has a more simplified and curved shape to fit in with this regulation. Again, this is simply applying the regulations as written to the car rather than a clever interpretation.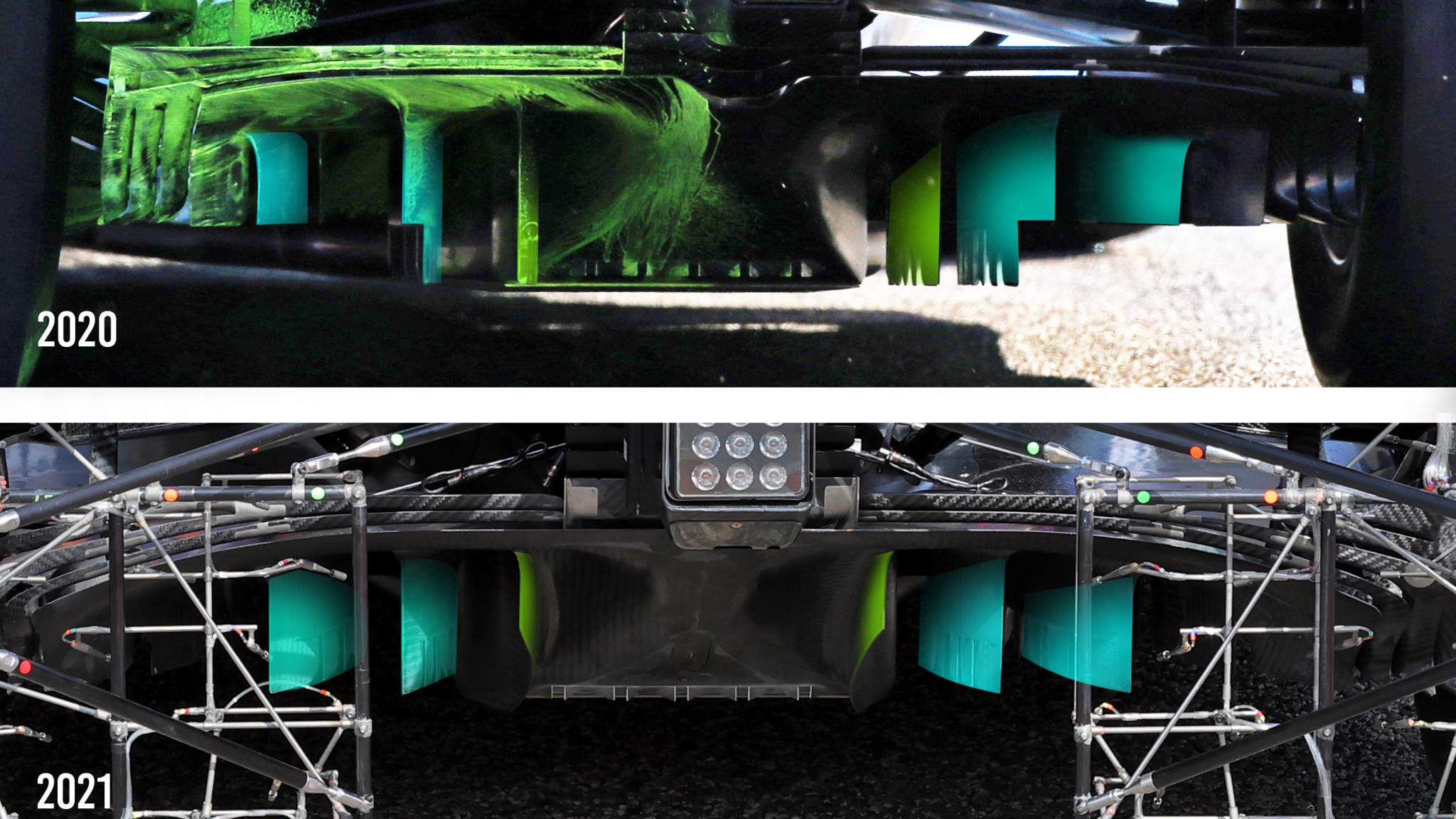 The reason McLaren has taken this approach is that the new floor regulations, which limit the width in front of the rear tyre, will cost downforce because it will be much easier for the low pressure underneath the car to pull in airflow from the outside world.
By doing this to the centre section, which is called the reference plane, it will work this area that is lowest to the ground harder and get more downforce from it.
No individual item will be the make or break of any of these cars, it will be the sum of all the parts working together that will make one package stand out from the other.
So just going off copying an individual concept will not always bring the rewards that you think it should.