Audi's intent to enter Formula 1 in 2026 with its own engine and a team in its name was complicated when initial McLaren talks reached an early impasse.
A first-ever Audi F1 project is still awaiting the final sign-off but has effectively been confirmed by the Volkswagen Group.
As previously reported Audi's likeliest route is to take on the development of the F1-spec V6 internal combustion engine that VW sister brand Porsche built and dyno-tested only a few years ago, and find a team to partner with.
It has not been linked with starting a new team from scratch and is unlikely to be satisfied with just being an engine supplier, like Honda was to McLaren and then Red Bull.
Audi wants a stake and as McLaren only has a Mercedes engine deal until the end of the 2025 season, remains open to new investment and technological partnerships, and is one of the strongest independent entities around, it was a logical and appealing prospect.
At the recent Miami Grand Prix, McLaren Racing CEO Zak Brown spoke more openly than ever about his organisation's Audi discussions, admitting that they held talks over a potential F1 partnership but that McLaren had emphatically ruled out selling the team.
McLaren does not want to cede control, nor does it want to relinquish the name of the team. Unless Audi's demands change there is no chance of a deal being done there.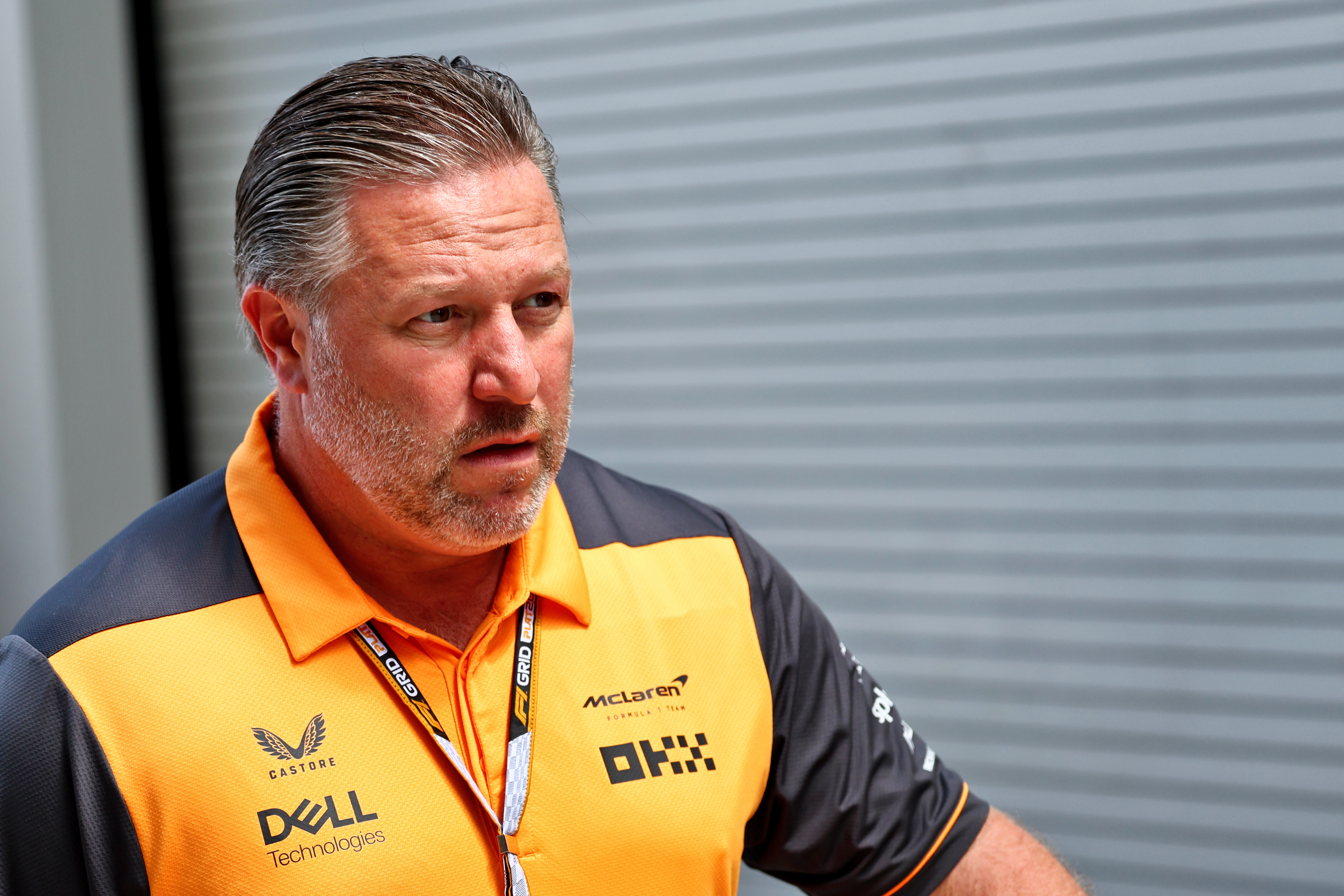 Brown didn't want to get into the specific details of what Audi wanted and how McLaren responded but he stressed that McLaren's starting point for any conversation about a potential partnership is that the team will still be its own – and that there is no discussion to be had if someone wants that to change.
While Brown has been very keen to shut down talk of an outright sale he has left the door open to a works engine deal. He said that while McLaren won't consider a buyout, it's up to team boss Andreas Seidl to decide what power unit he wants in the back of the racing car.
The implication is that Audi might have more success if it lowers its expectations and seeks out a conventional partnership. That wouldn't necessarily preclude a minority investment either. Mercedes' works team, for instance, is only one-third owned by Daimler. The rest is split evenly between team boss Toto Wolff and a British company called INEOS.
A works Audi engine would appeal to any team, including McLaren, because there is still an underlying thought that a team needs a bespoke power unit design to have the highest possible performance potential.
Only Mercedes, Ferrari, Alpine and (in a different way) Red Bull all have that. The rest of the teams are out-and-out customers.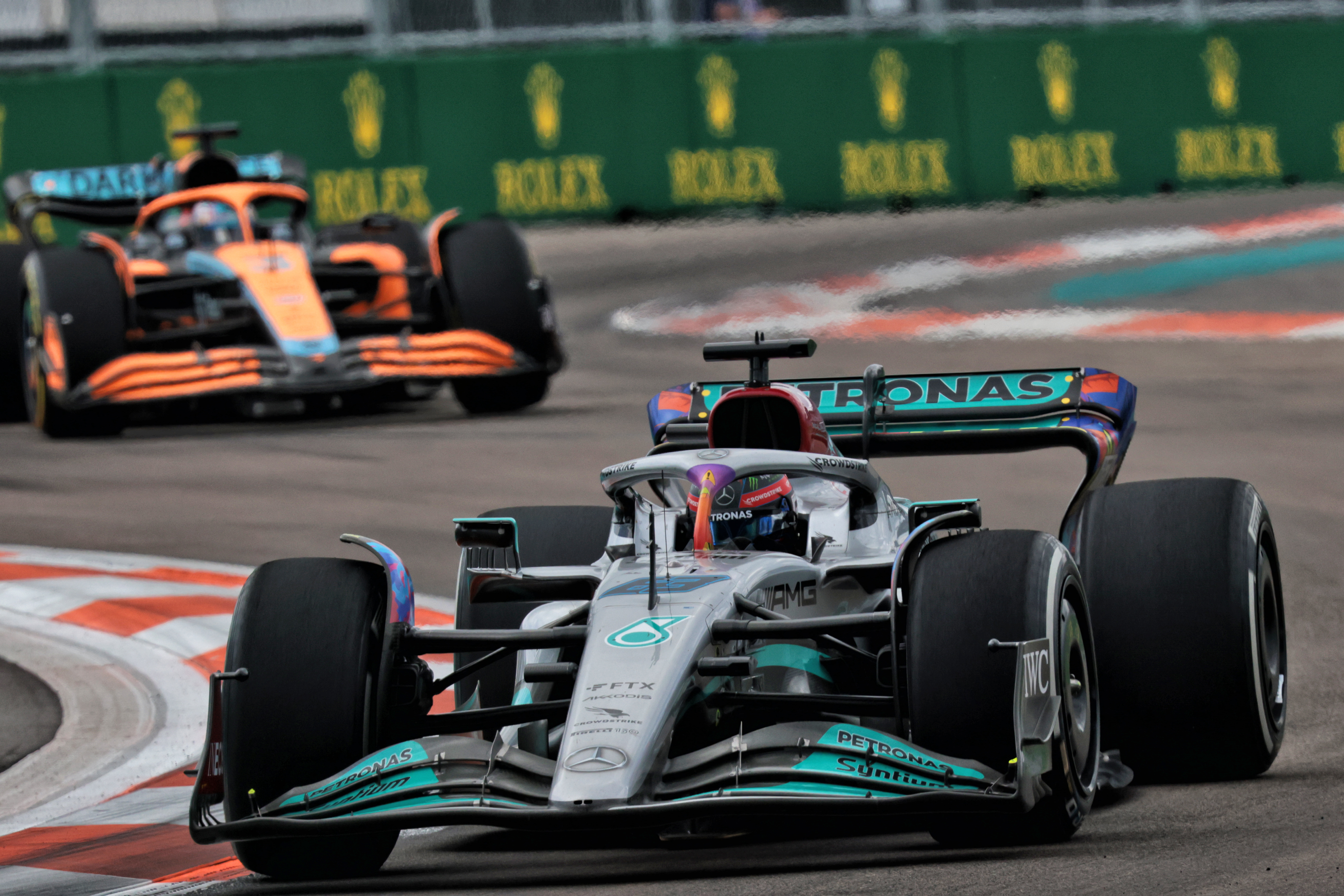 And since the V6 turbo-hybrid era began, only 15 of the 165 races have been won by customer teams. Most of those fall to Red Bull at the end of its Renault era, with McLaren, AlphaTauri and Racing Point all scoring a single victory in that period.
The Race put Brown's sentiment to Seidl himself and asked him if a works engine is top of the list for McLaren to eliminate its lingering deficit to F1's top teams.
Seidl said: "In general, if you would have an interesting opportunity to have your own engine in the car, it's obviously always something you would explore as a team in our situation.
"But we have now in our car the championship-winning power unit that was the benchmark for many, many years in the sport.
"We're very happy with that because it gives us a great reference on where we are as a team.
"We are very happy with having a long-term partnership in place with Mercedes. There's no reason for us at all to think about any change."
It puts the ball in Audi's court, essentially telling the manufacturer that it needs to convince McLaren it's worth splitting with a partner it's happy with.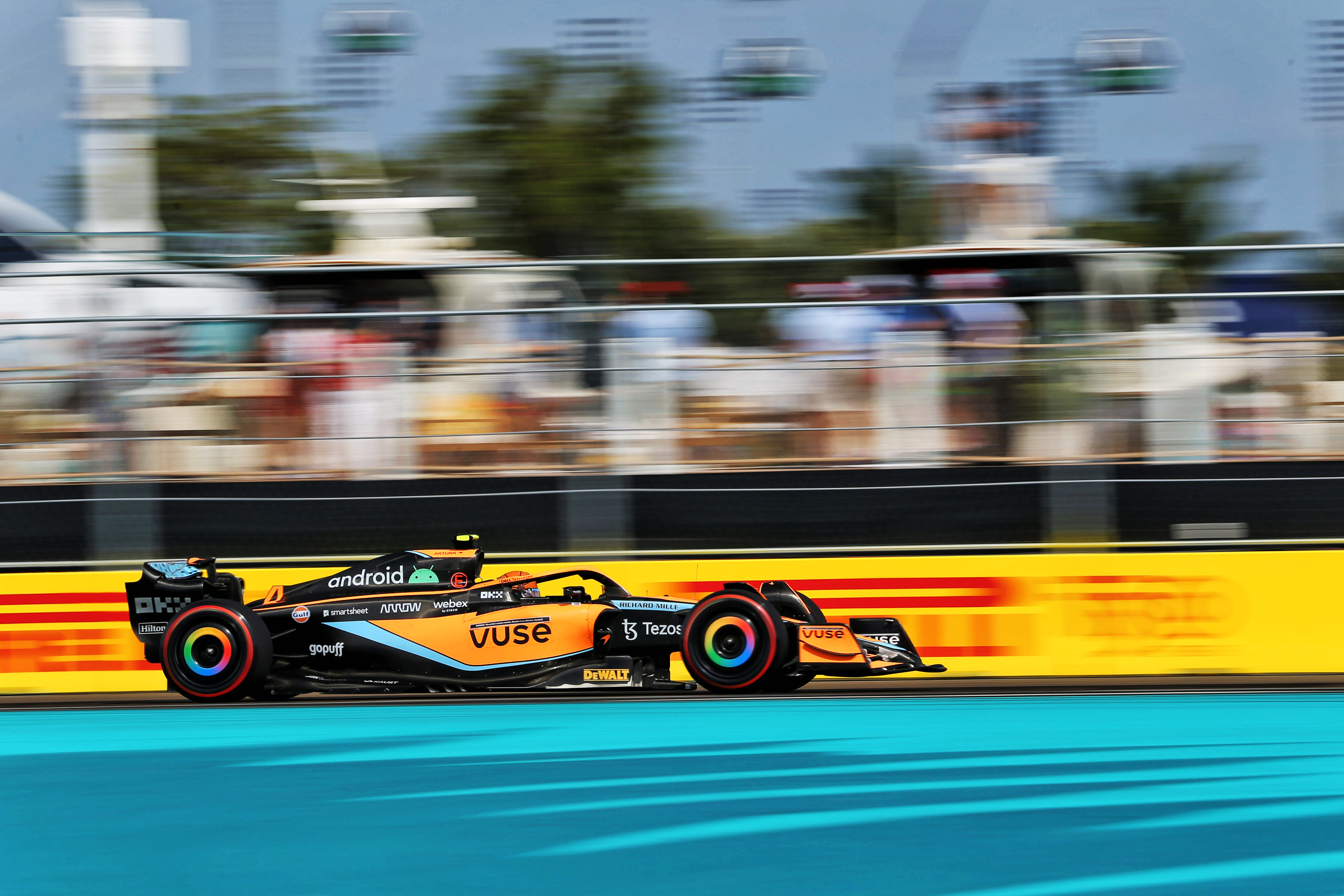 Unless Audi is willing to change the conditions of its F1 entry, McLaren looks like an absolute no-go. Its alternative is to convince someone else like Aston Martin or Sauber to sell.
That might seem like McLaren willingly foregoing a fantastic and rare opportunity but it's not that simple. The desire not to sell up is crucial to understanding its position.
While the chance to be Audi's works F1 team doesn't come along very often, this is an interesting time in F1's history as team values are probably higher than ever.
F1 and its teams are on a strong financial footing again after the COVID-19 pandemic, the championship is an increasingly attractive prospect from a commercial point of view and, as the prospective Andretti entry is discovering, F1 is treating its grid-like a closed shop.
So the existing 10 teams have priority and protection, to up their value and buying into one, therefore, comes at a higher price than before.
As for McLaren specifically, it is not a particularly motivated seller. It gained significant new investment in late 2020 that eased major financial concerns around the team. And McLaren believes it is on a trajectory to the front of Formula 1 anyway, with a new windtunnel and simulator being built and obvious on-track improvement in recent years.
Brown has reeled off a list of reasons for that position: shareholder commitment, performance on track, major investments, a strong commercial platform and good team morale.
And McLaren's argument seems to make sense.
When the Bahraini stakeholders have bailed out McLaren during the difficult combination of poor on-track results and then the COVID-19 pandemic, why would they forfeit control when it is on the ascent?
Why would MSP Capital sell up so soon after investing?
And would it really be in the best interest of the racing team to lose the McLaren name and hand a UK-based organisation to an inexperienced manufacturer whose commitment would forever be at the mercy of a boardroom in Germany?
The answer to those questions doesn't play in Audi's favour. It's a seller's market and McLaren feels it can call the shots.